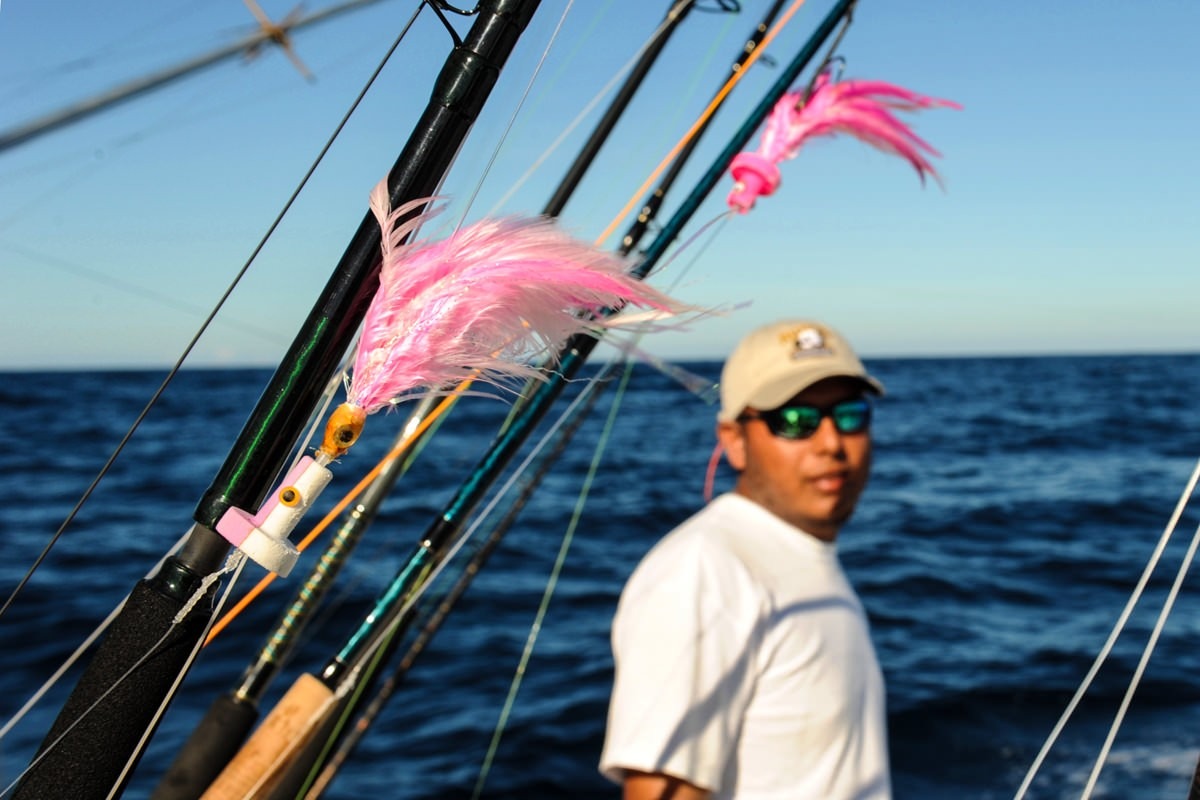 Guatemala
Blue Bayou Lodge
Iztapa

Accommodations
Comfortable & Private Guest Lodge Rooms

Season
November-May

Species
Sailfish, Dorado, Blue, Black and Striped Marlin, Roosterfish & Tuna

Ideal For
Solo Anglers & Friends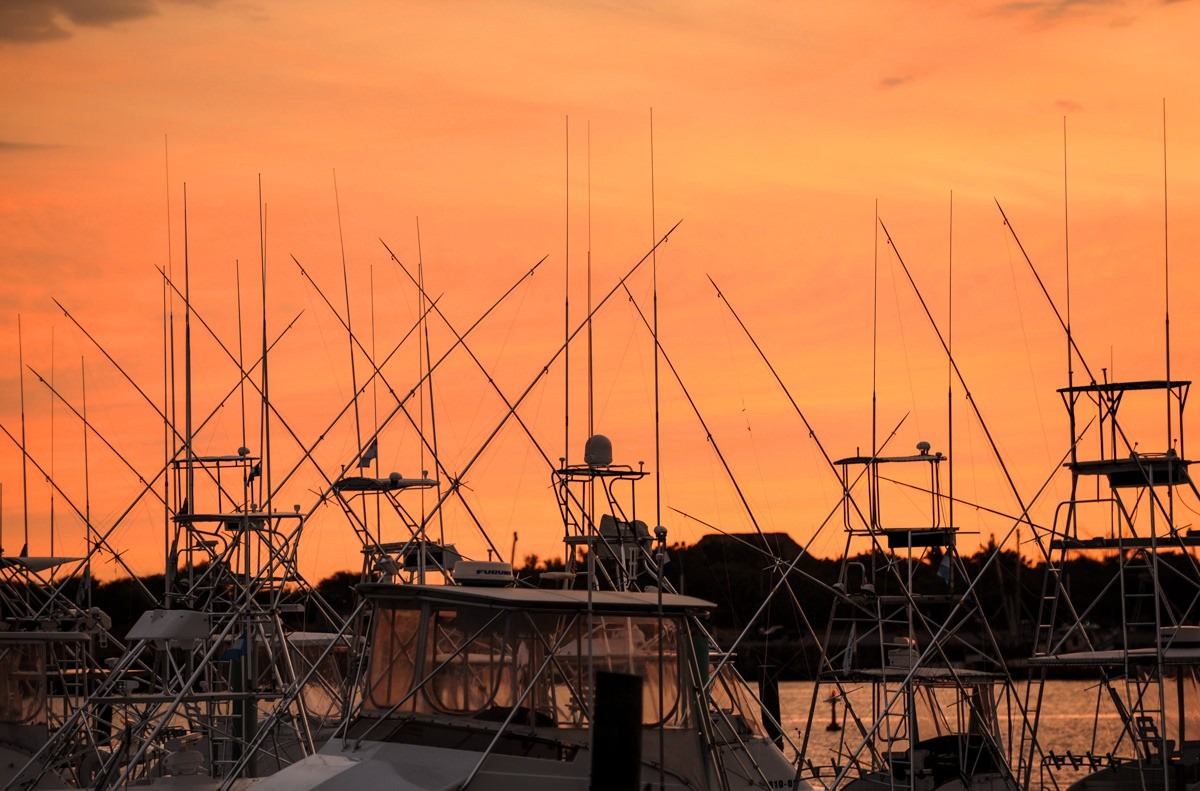 Fishing on the Billfish Highway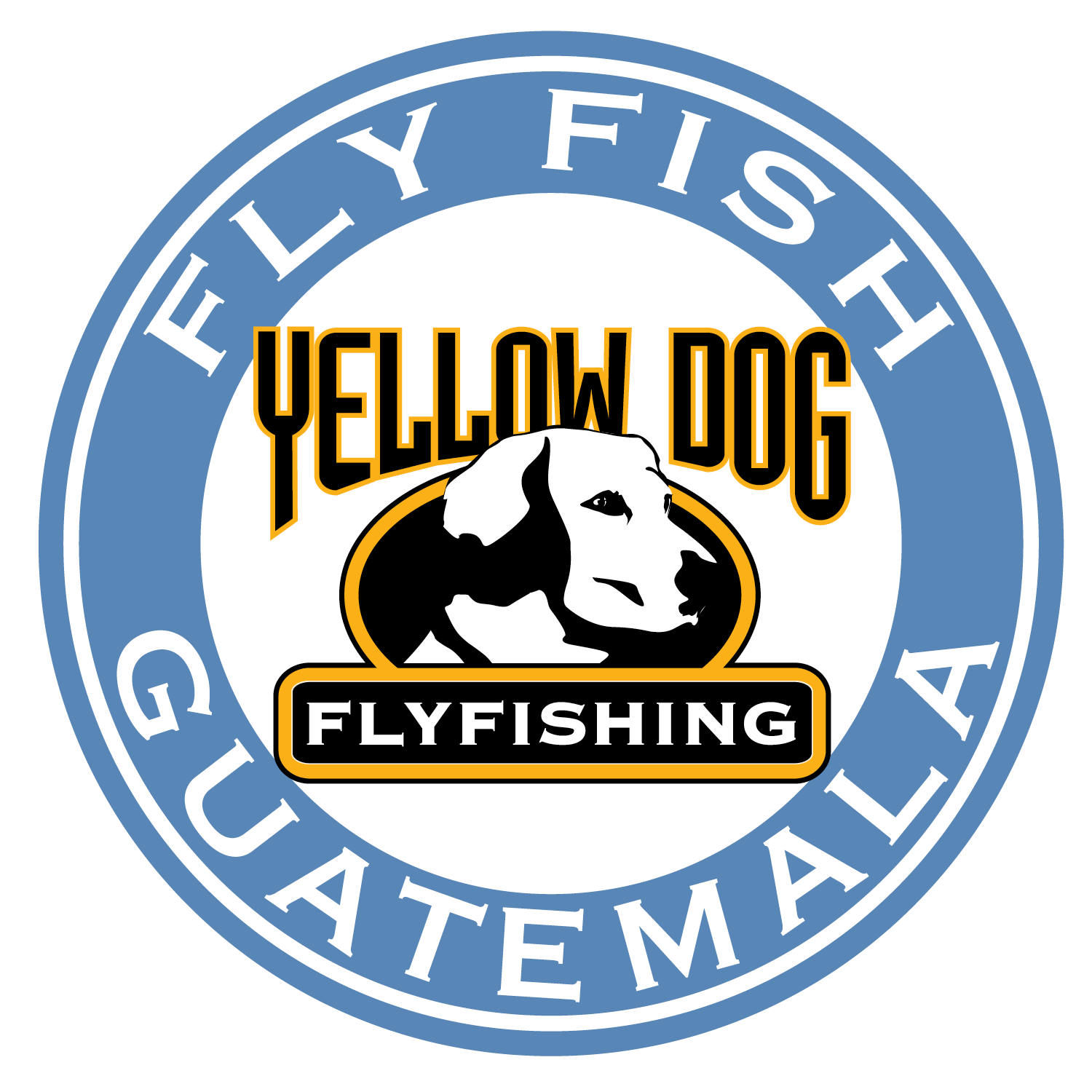 Yellow Dog is excited to offer the fishing-focused Blue Bayou Lodge as one of the newer destinations in the "Sailfish Capital of the World." Chris Starrs is the owner and head Captain at the Lodge. This destination offers an experience similar to many other bluewater destinations but at a fraction of the normal package price. We consider this lodge to be one of the best values in the entire world of bluewater fishing. Chris and his crew have been sport fishing in Guatemala for more than ten years and they have a deep passion for putting anglers on billfish. Guatemala has such strong bluewater fishing because of the Equatorial Counter Current, a well-defined west-to-east ocean flow that creates a type of "billfish highway" which gathers most of the billfish just off of Guatemala's coast. With numbers like "85 sailfish released in a single day" and "35 on the fly in one day," it's hard for any other region in the world to compete with this year-round bite. In addition to the great sailfishing, Blue Bayou's fleet is getting more and more blue, black, and striped marlin releases on both conventional and fly tackle, making Iztapa, Guatemala the premier billfish location of the world.
Toggle Between Categories: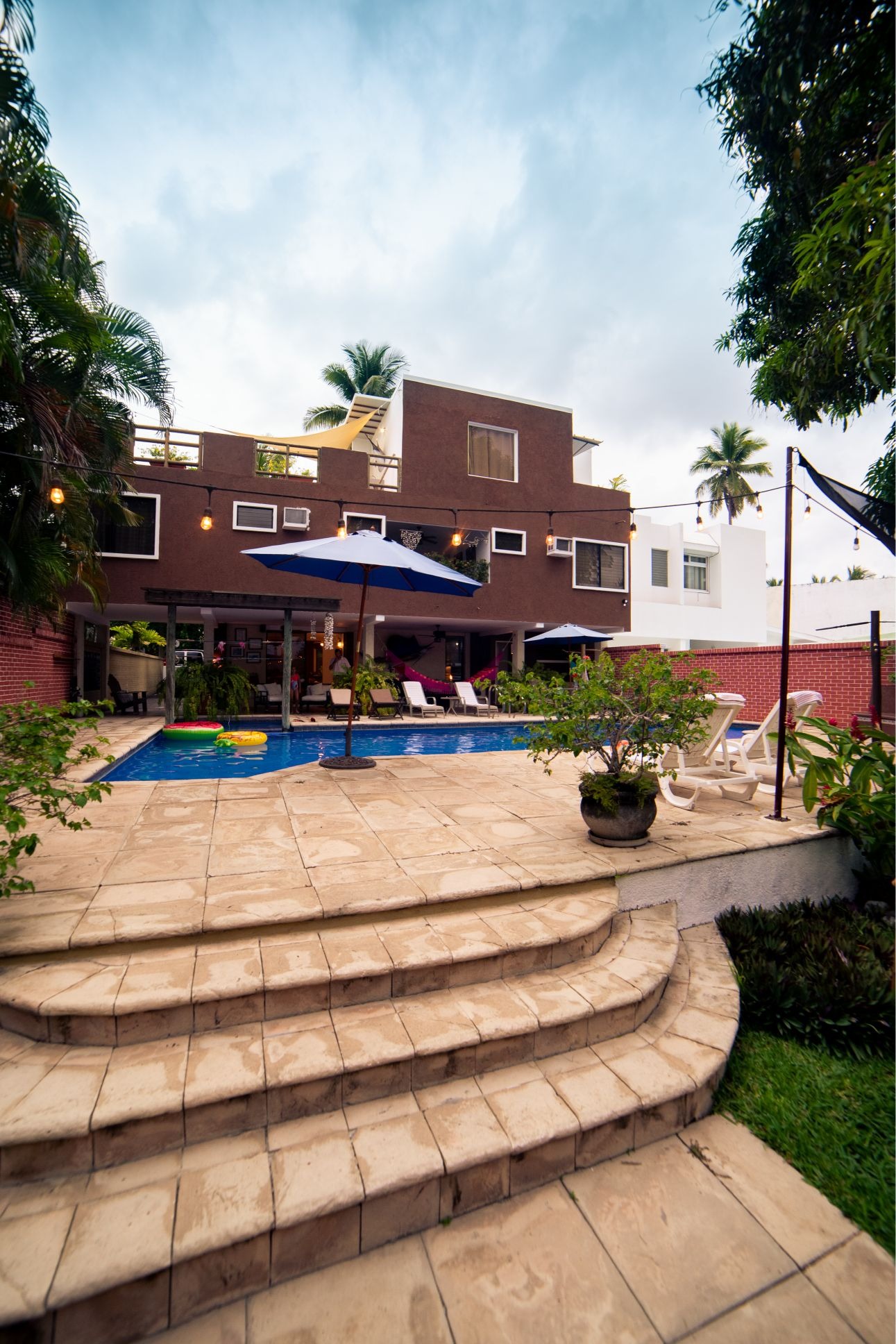 Lodging Details
Nestled along the coastline of Iztapa, Guatemala, the Blue Bayou Lodge is located just five minutes from La Marina Pez Vela in a secure and private residential complex built on a series of water channels leading out to the Pacific. The Lodge can hold groups as large as 15 guests, and all rooms feature air conditioning and private bathrooms. Amenities also include a beautiful pool, decks overlooking the water, and lots of shade from the exotic plant life surrounding the property. The Lodge's bar is set up just a few paces from the temperature-controlled pool, which is great for post-fishing swims. The Lodge also offers Wi-Fi for those wanting to keep in touch throughout their trip, as well as a Skype phone line for unlimited internet phone calls.
Food and Beverages
Every morning before your departure, the Lodge serves a family-style Guatemalan breakfast (juice, coffee, eggs, fruit, and beans). A packed boat lunch features both a hot meal and – usually – fresh ceviche (depending on the Dorado bite). Ice-cold beers, plenty of iced-down sodas and water, and rum on the boat will keep you lubricated and hydrated throughout the days. The evenings consist of a cocktail hour, appetizers, and the main dinner course. Local seafood is typically on the menu, but a variety of quality meats are always available for those who want to mix it up.
Typical Length of Stay
The most popular trip package at Blue Bayou Lodge is four (4) nights / three (3) fishing days, although longer trips can certainly be arranged. Contact Yellow Dog for more details.
Non-Angling Activities and Options
For non-anglers, Guatemala is an interesting and diverse country. Side trips can be arranged to Antigua, Tikal, and the Lake Atitlan region. These areas offer national parks, ruins, biosphere reserves, incredible wildlife viewing, Mayan temples, shopping, horseback riding, and more.
Internet / Communications
Wi-Fi is available at the Lodge and some cell phone providers may have service that works in this part of Guatemala.
Gallery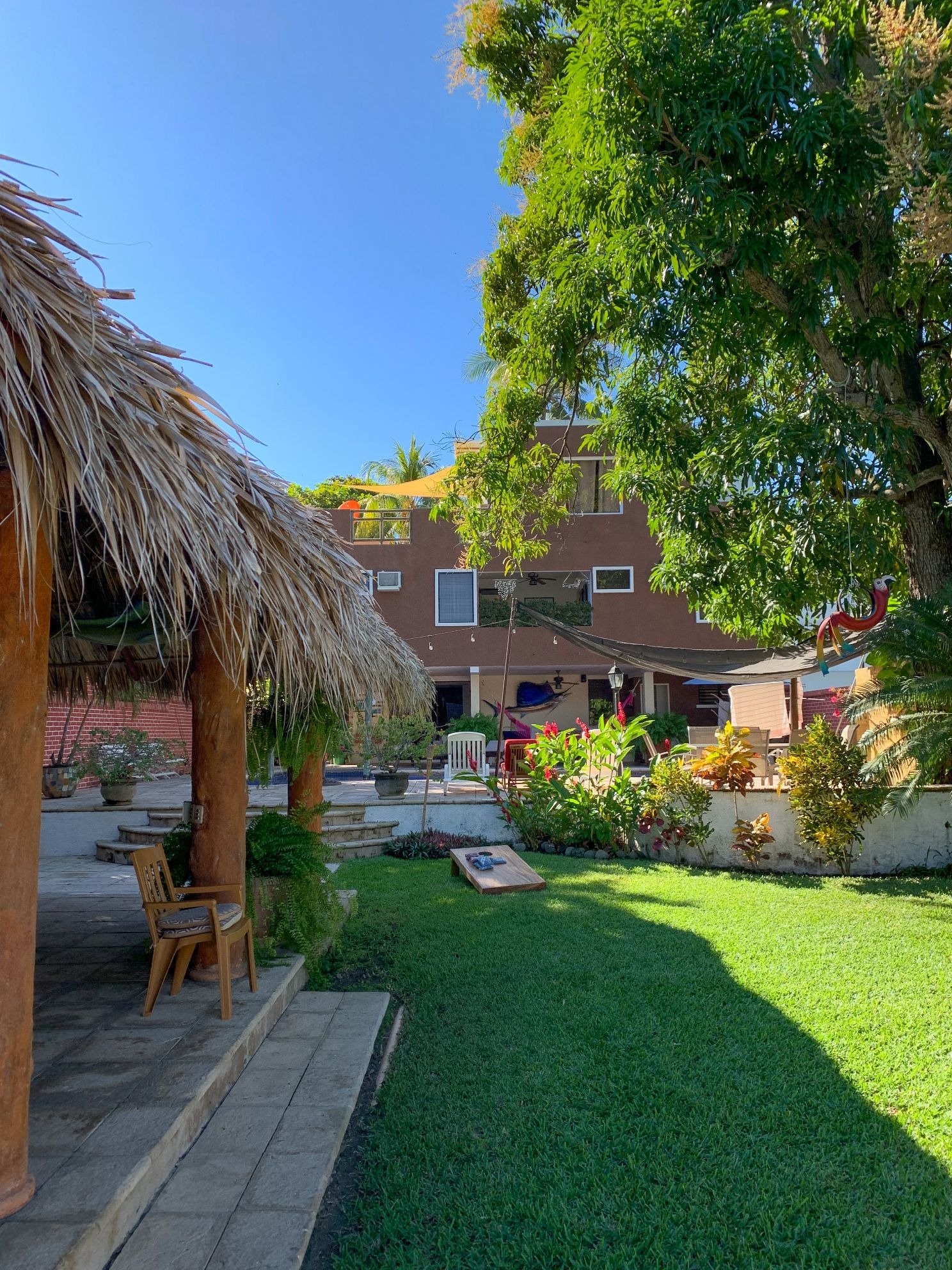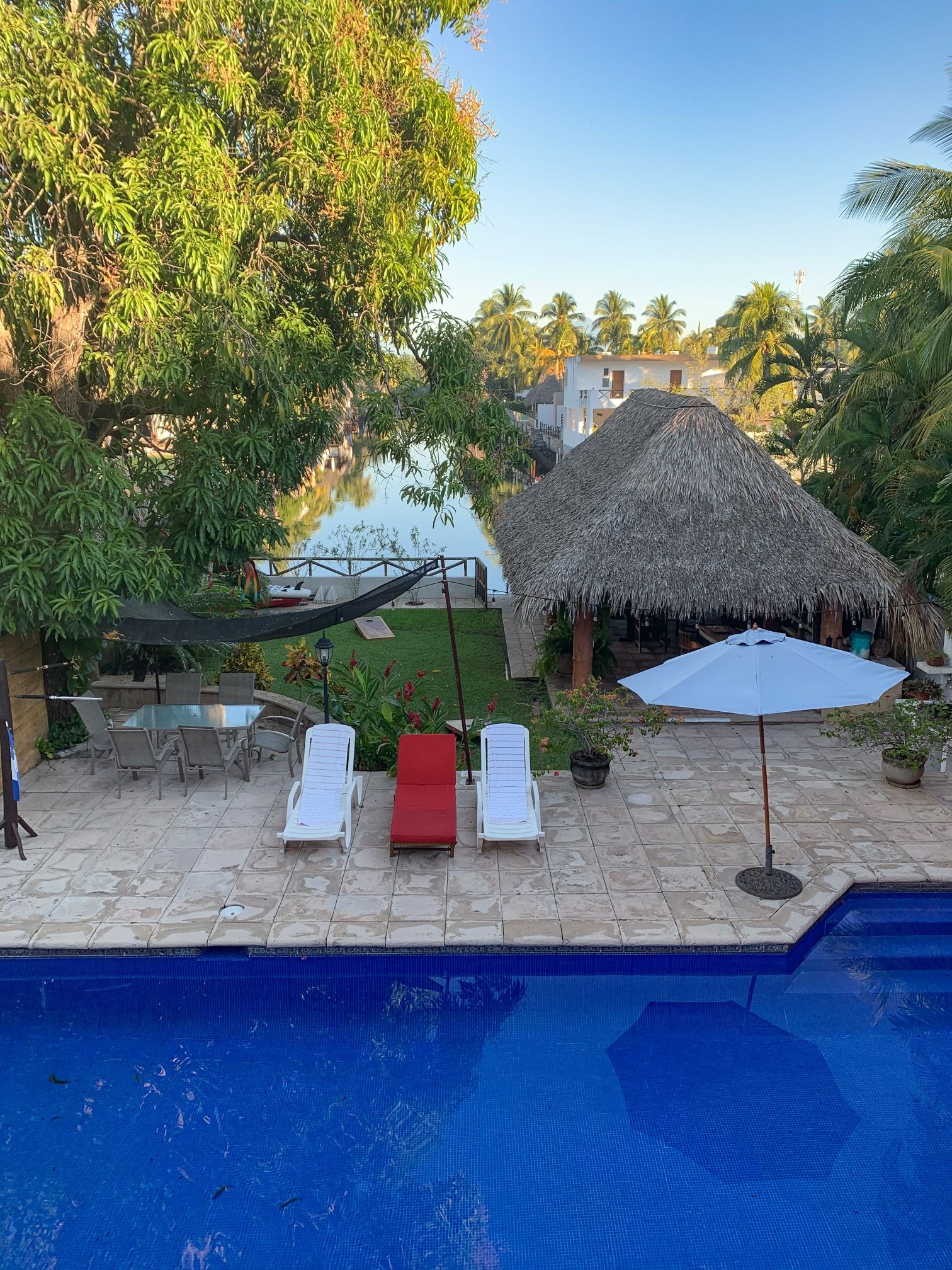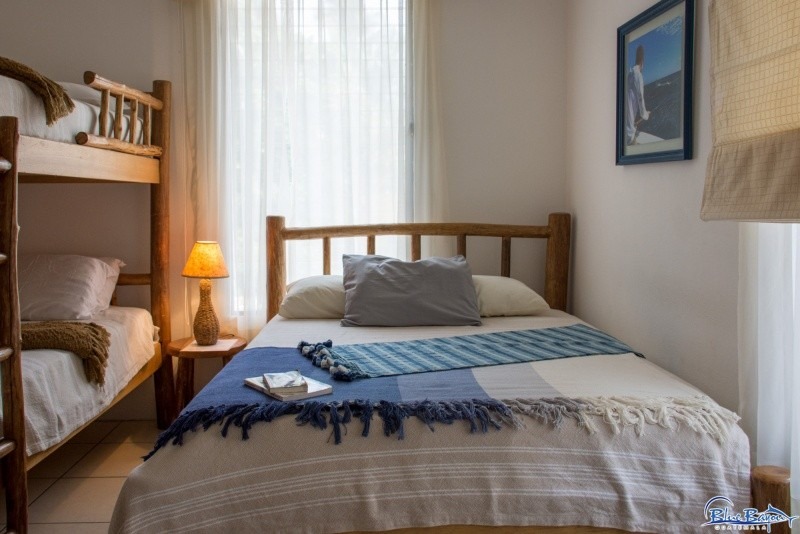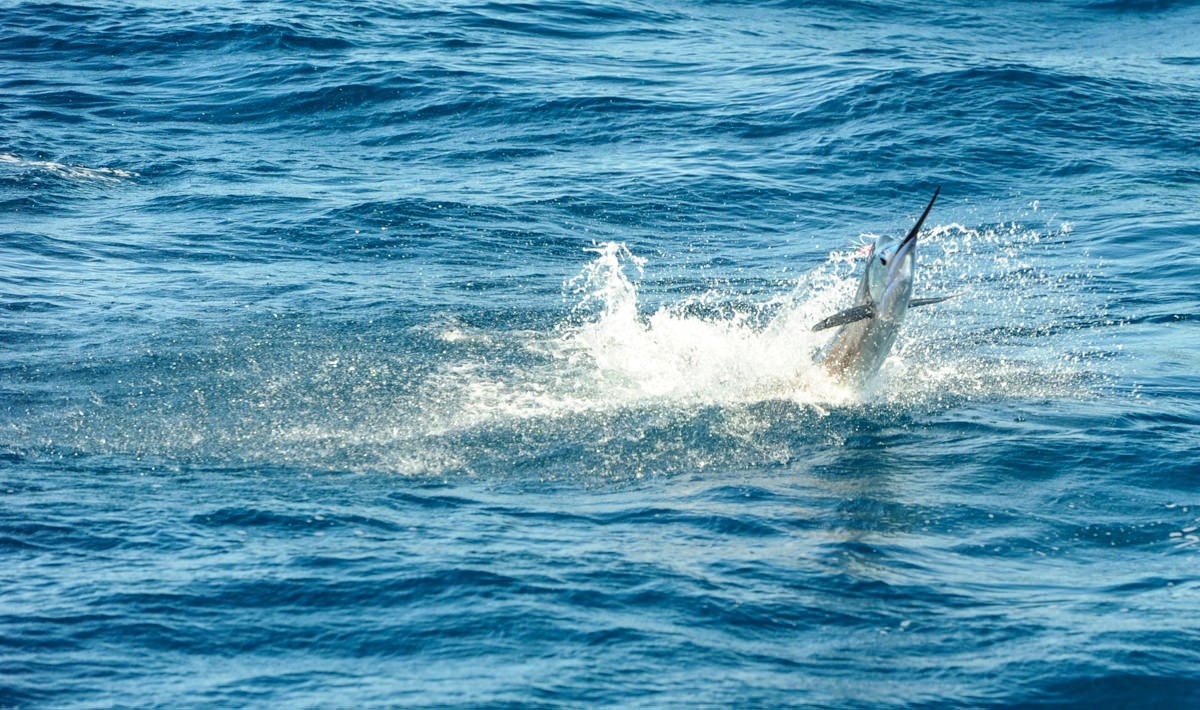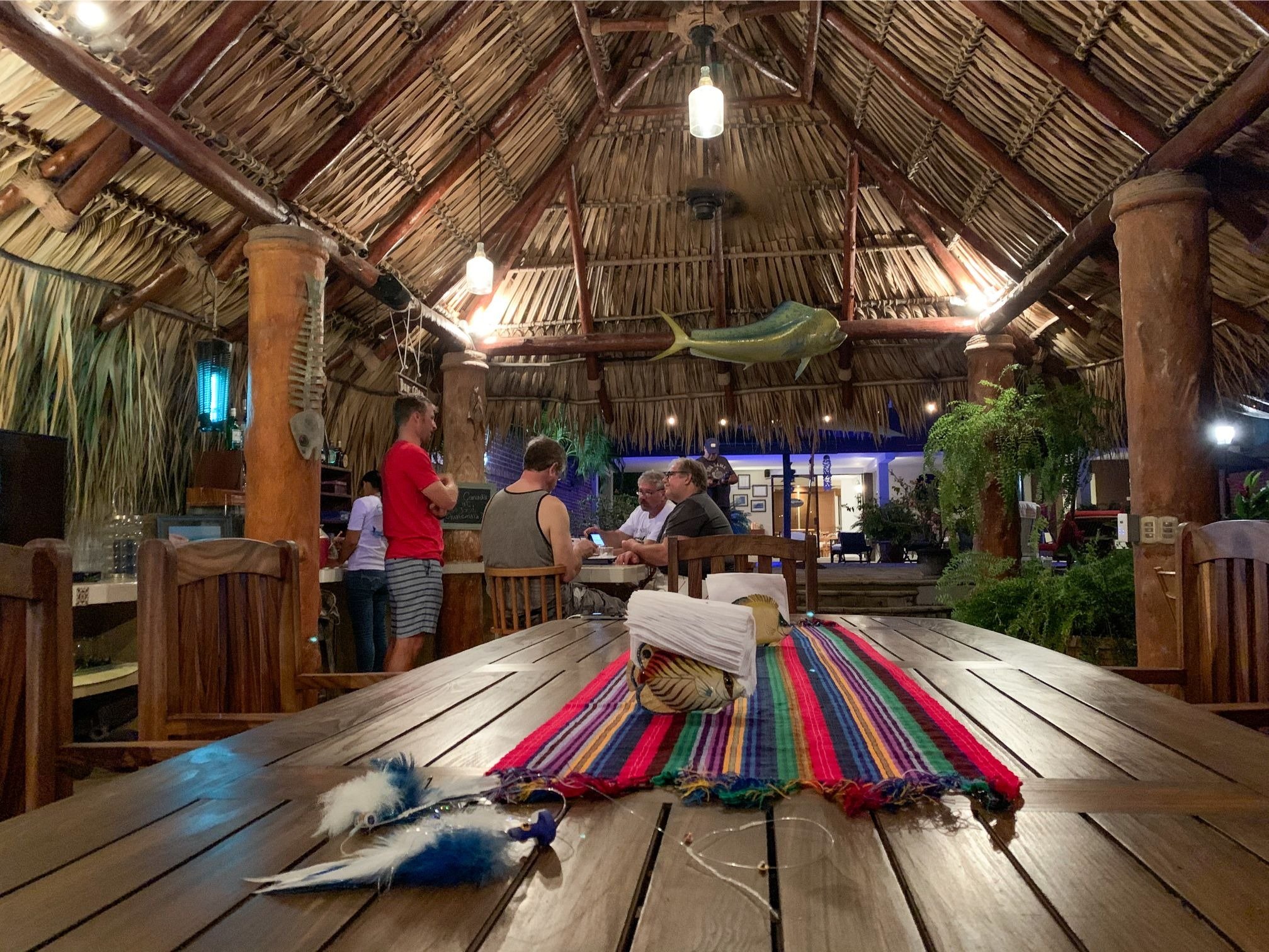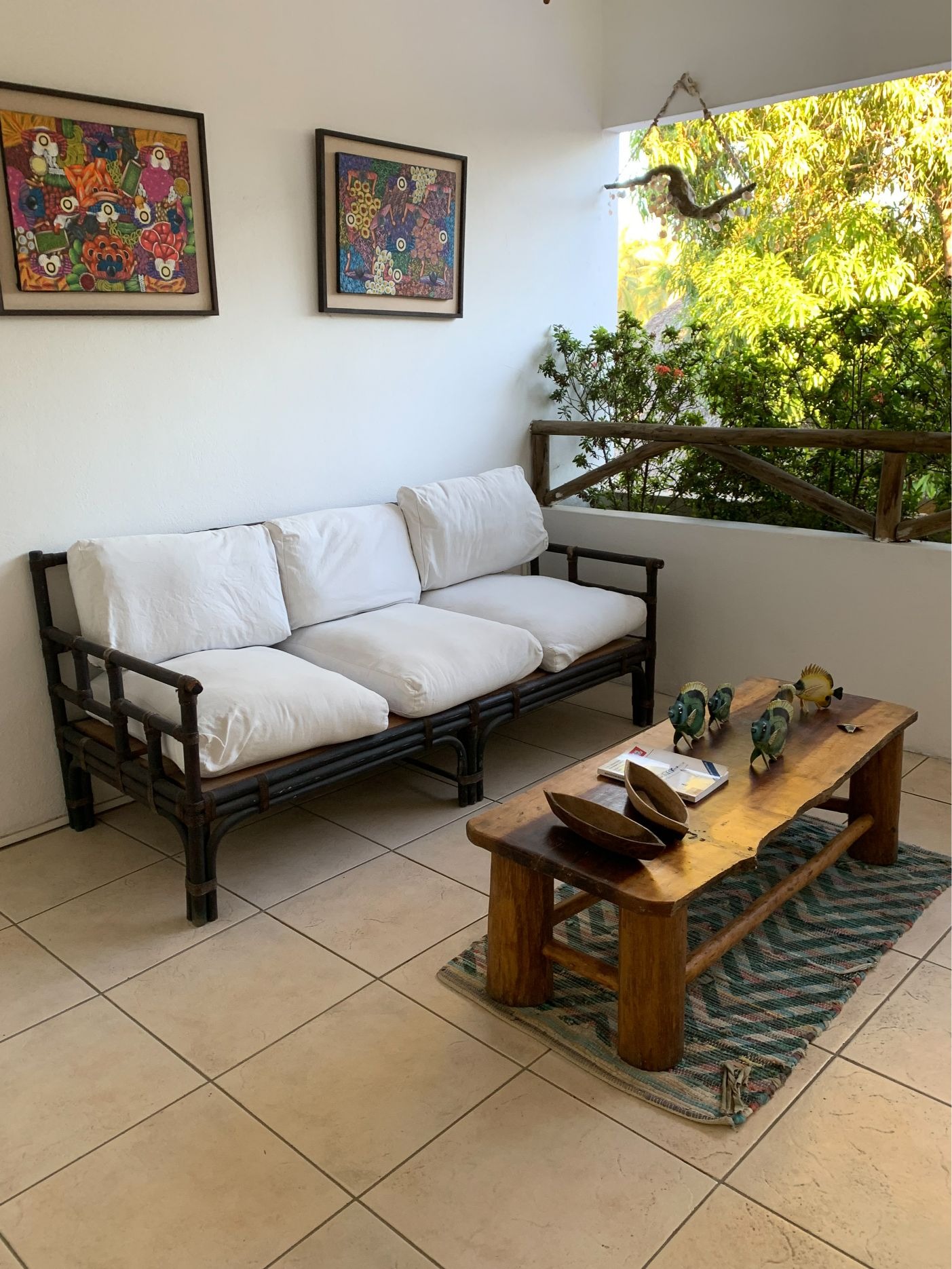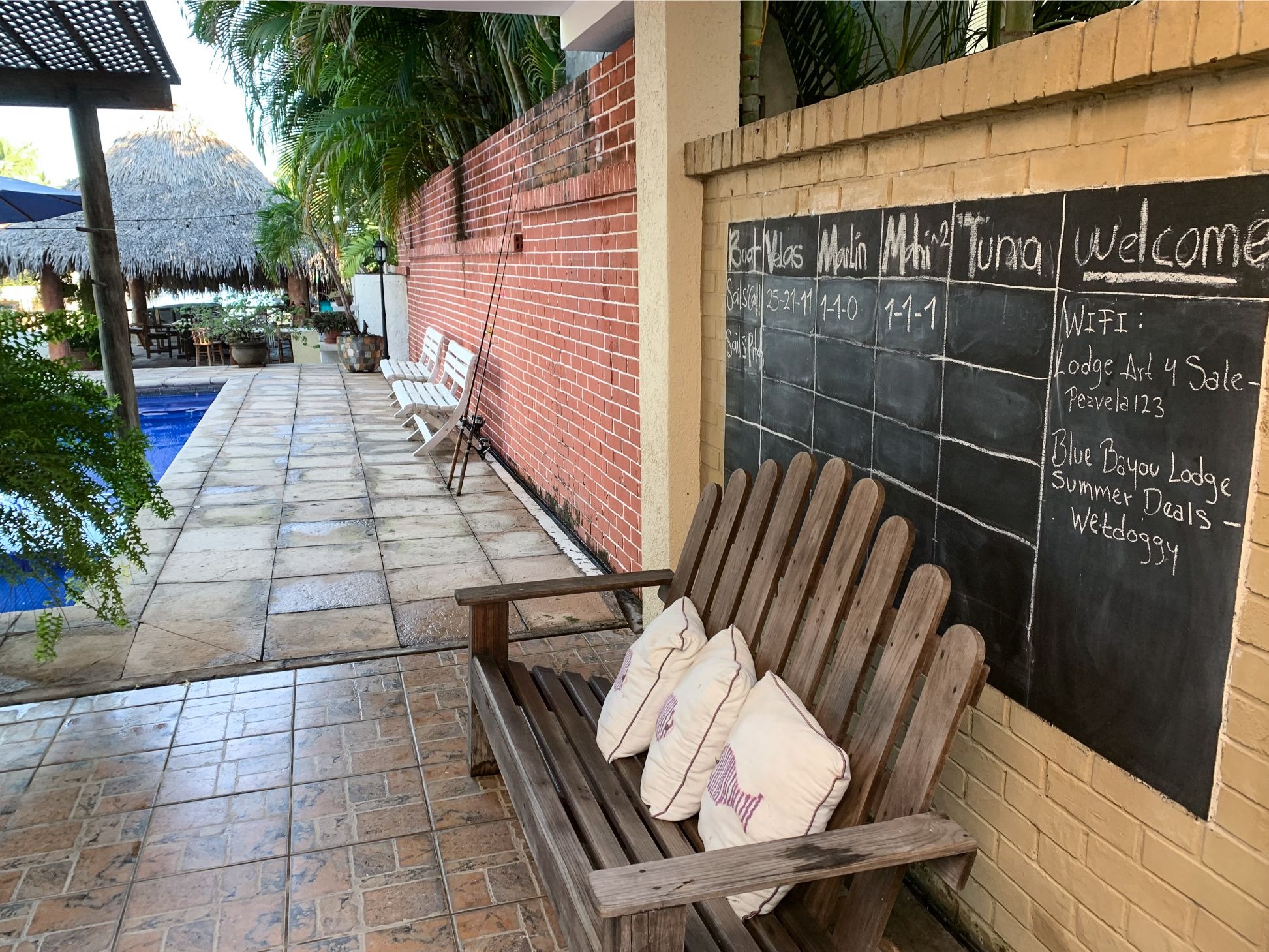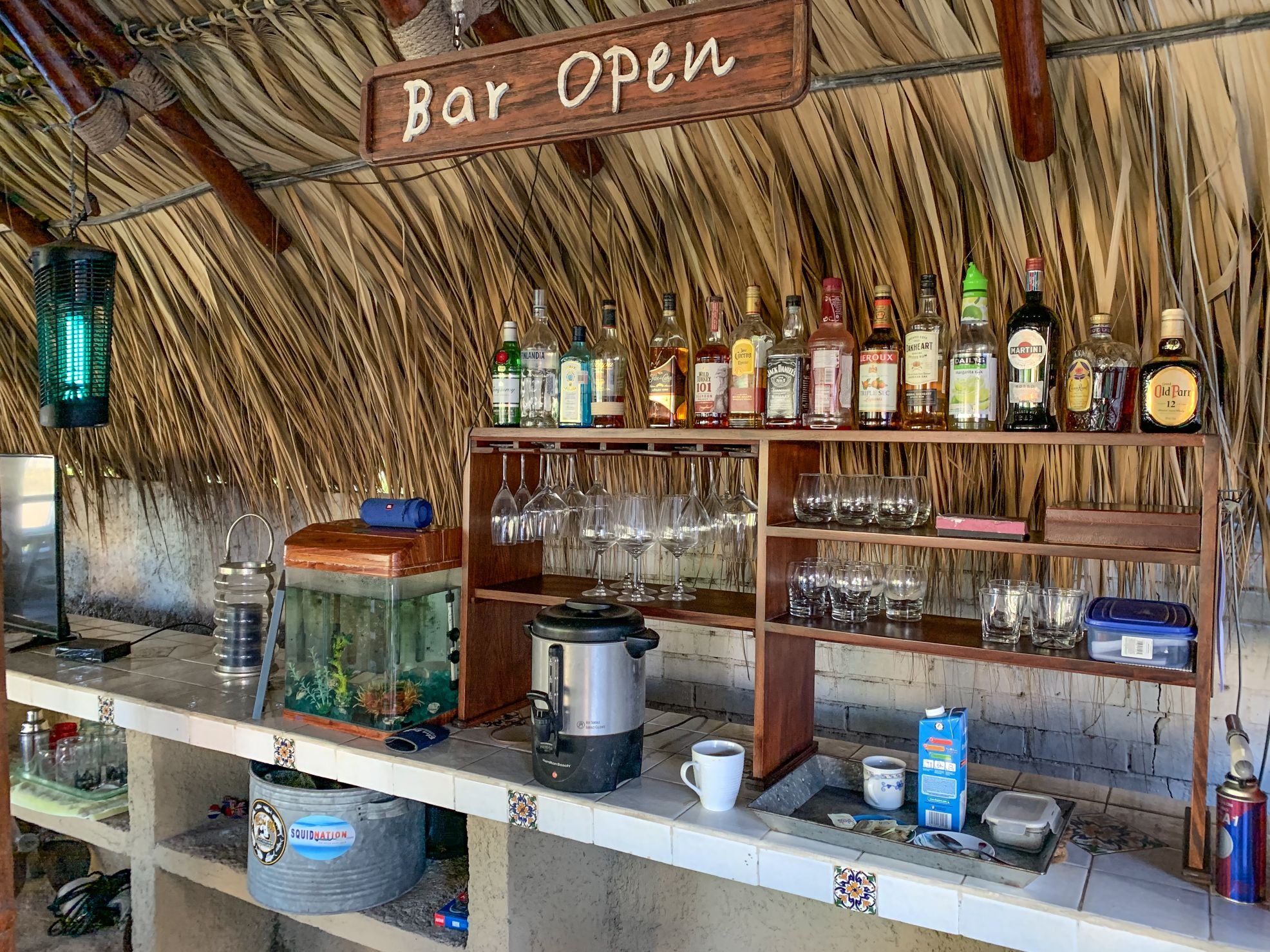 Similar Trips
Quick Reference Legend
Dive / Snorkel Program On-Site
On-Site Equipment
Preferred Couples Destination
Preferred Family Destination
Wi-Fi Available