Shipping
Enjoy free, secure shipping on all orders over $50
Simple Returns
Straightforward 30-day return policy
Give Back
A percentage of product sales goes to YDCCF
Low Price Guarantee
Lowest price guaranteed or we'll match it
Shop | Yellow Dog Flyfishing
Honduras Fly Assortment
In Stock • Bozeman, MT
Product Options
Travel Destination
Travel Dates
Flies pictured are a representation of a custom assortment. Patterns will vary based on time of year, recent trip reports, and current guide feedback.
View Details & Specs
Shipping
Enjoy free, secure shipping on all orders over $50
Simple Returns
Straightforward 30-day return policy
Give Back
A percentage of product sales goes to YDCCF
Low Price Guarantee
Lowest price guaranteed or we'll match it
Description
When traveling to new waters and destinations, having the right fly patterns (as well as the correct number of flies) is hugely important. Few lodges and destinations have flies and equipment available for sale, which is why it is always important to arrive with a solid selection of flies and terminal tackle. Yellow Dog creates destination-specific fly assortments using relevant, up-to-date information that includes:
The most effective and proven patterns for a specific fishery established over time
Recent fishing reports from lodges, fishing managers, and Yellow Dog clients
Direct, on-going, and updated feedback from multiple guides
Yellow Dog program director's personal on-water experience
When it comes to fly assortments, remember that fly selection can be a "complex" process depending on your guide. A fly pattern that one guide swears by and loves may be outright dismissed by another guide – even if the guides are working the same waters or guiding for the same lodge or outfitter!

If you arrive at your destination with a selection of flies that has been assembled by the Yellow Dog team and a guide tells you, "Nothing you have will work," know that is simply not true. Always remember that pattern "favorites" vary among guides, and these favorites change on a regular basis. (Ask a guide what his go-to pattern is, and it's likely to be whatever pattern fished well the day before!) The tricky thing about fly assortments for a specific destination is that different guides have different opinions and perspectives on what works. Also, if you end up fishing with different guides over the course of your trip, a diverse fly selection means that different guides will likely find something they want to fish. A wide range of fly patterns means a better chance of getting on the same page with your guide and – more importantly – the fish.

Environmental influences are another aspect to consider if your guide is not finding what they are looking for in your fly box. It is hard to predict if the river will be rising with off-colored water, or if you will be dealing with temperature swings or turbid waters created by strong ocean currents on the flats. That's why it's always important to have a complete, diverse assortment to cover your bases. Conditions can certainly change on a daily basis, and you want to be ready for whatever conditions are presented with a strong selection.

We have confidence in our fly assortments because we know the patterns that have proven themselves for each specific fishery. Your confidence in a fly selection is also crucial, as it allows you to focus more on the mechanics of your cast and the actual presentation. Always listen to your guide, but be confident in your set-up, your selection, and what you're fishing. And remember that while you likely won't fish every pattern you buy, the flies purchased should last for multiple trips if they are cared for and protected.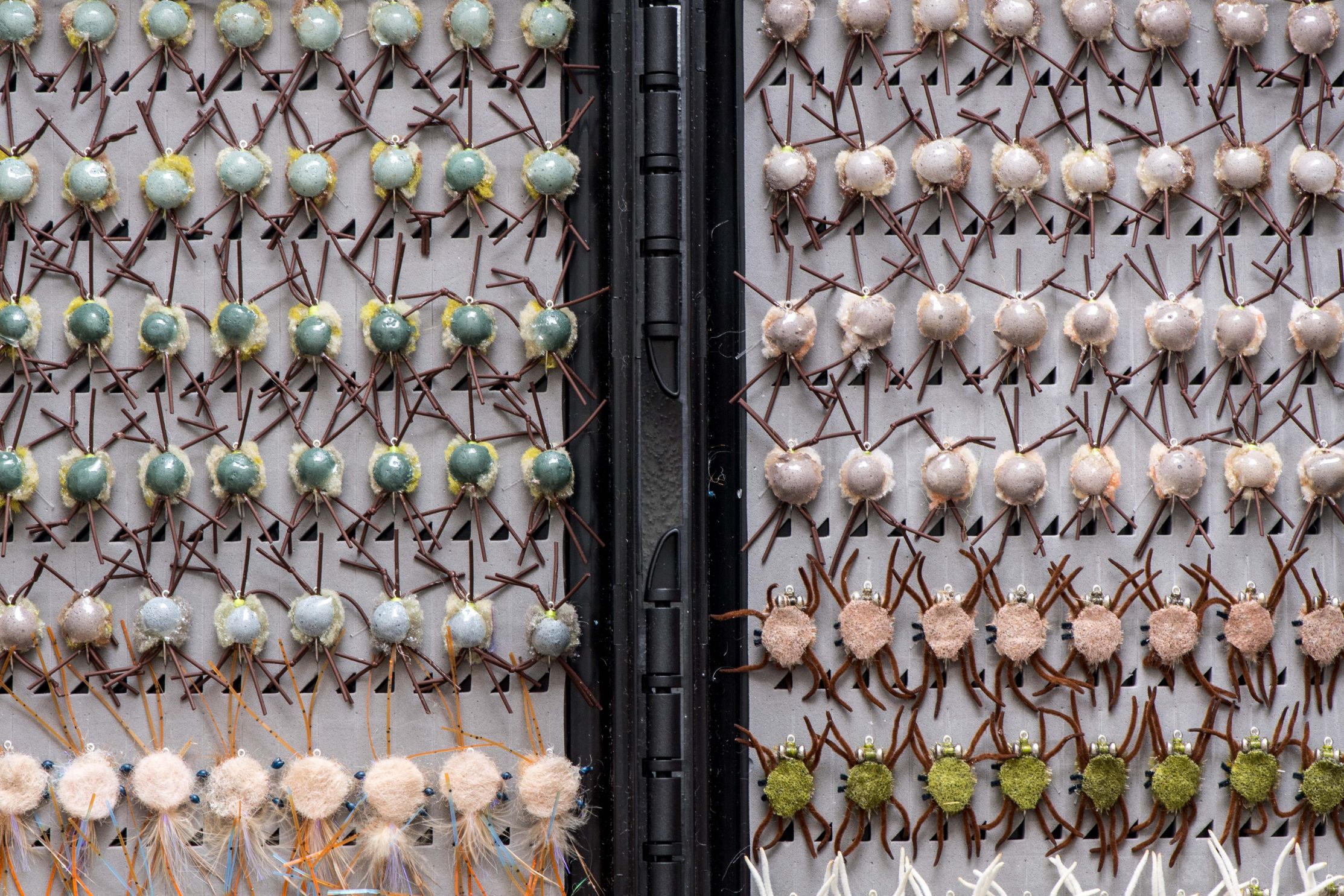 Traveling With Flies