On Sale!
Shipping
Enjoy free, secure shipping on all orders over $49
Simple Returns
Straightforward 30-day return policy
Give Back
A percentage of product sales goes to YDCCF
Low Price Guarantee
Lowest price guaranteed or we'll match it
Shop | Thomas & Thomas
Thomas & Thomas Avantt 5WT 9'
In Stock • Bozeman, MT
Four-piece multi-modulus graphite blank
Thomas & Thomas' latest proprietary composites and curing process.
Low Friction Finish (LFF) in stealth matte 'T&T Blue'.
Titanium-frame ceramic stripping guides and Snake brand ECOating guides.
Black Ash Burl up-locking reel seat.
Blue wraps with white accents.
Grip of Flor-grade cork
View Details & Specs
Shipping
Enjoy free, secure shipping on all orders over $49
Simple Returns
Straightforward 30-day return policy
Give Back
A percentage of product sales goes to YDCCF
Low Price Guarantee
Lowest price guaranteed or we'll match it
Description
TNT Avantt 905
9' 5 weight, four-piece fly rod
The Avantt 905 from Thomas & Thomas represents a gigantic step forward in their rod design thanks to the proprietary StratoTherm resin system. This is an easy-casting, fast-action 5-weight that has become one of our staff's favorites for everyday use in Southwest Montana. Truly an all-around fly rod choice, the T&T 905 is a pleasure to fish dries and nymphs with on the larger rivers.
Fast Action

The Thomas & Thomas Avantt freshwater series of fly rods feature a unique performance package that comes alive in close range while having the power for long casts as well. The Strato Therm Resin system keeps these rods feeling lightweight and sensitive in hand while maintaining the classic durability every angler would like as well. Beautifully appointed and USA Made, the Avantt is a trout angler's best friend and worthy of some serious consideration when looking for an all-purpose fly rod these days.
Technology

Thomas & Thomas rods are built by a select group of skilled rodbuilding artisans, in our Greenfield MA factory. From the raw material preparation to the final layer of varnish — each step in the process is performed by a specialist with years of experience. We are proud to say that every aspect of the production process for every fly rod we sell occurs in-house.
Premium Graphite Options
Thomas & Thomas knows the finished fly rod is only as good as the materials that go into it, and that the stiffest graphite isn't always the right choice for a given rod or purpose. Thomas & Thomas builds fly rods from a range of premium quality graphite with different strain rates and recovery speeds, providing the necessary elements for Tom Dorsey and our design team to create the most effective modern tapers and actions while maintaining the distinct Thomas & Thomas feel.
Proprietary Bonding Agents
The performance of graphite fibers is subject to the quality of the bonding agent that holds them together. Bonding technology has been improving rapidly in recent years, and T&T has been working with industry leaders to develop a proprietary resin that improves the performance of our graphite materials. Our new resin employs nano-scale particles to eliminate microscopic voids in the graphite. Filling these tiny gaps with our high-performance resin improves the strength, durability, and dampening characteristics of the rod blank while reducing overall weight.
Ferrule Reinforcement Process / FRP
On a multi-piece graphite fly rod, the areas immediately above each ferrule connection are the critical stress points at maximum load – that means these areas are subject to potential failure. Thomas & Thomas resolves this problem with our Ferrule Reinforcement Process – a strategic extra layer of high strength graphite we hand-roll over each ferrule section. In addition to reinforcing the ferrule strength and durability, FRP adds a distinct visual detail only available on Thomas & Thomas fly rods.
Optimal Blank Curing / OBC
The latest nano particle resins used in graphite rod blanks requires a meticulous curing process to unlock their unique performance qualities. Thomas & Thomas knows that subtle changes to the curing process with these resins can make a big difference in performance, so we take the curing process for our rod blanks very seriously. With our industry leading heat application method and precise temperature control, we meticulously regulate the process to ensure Optimal Blank Curing. OBC helps us achieve the highest level of performance with our premium graphite and bonding agents while maintaining product consistency and stringent quality control.
Low Friction Finish / LFF
When you pick up a Thomas & Thomas rod you will notice a something special about the way the blank feels to the touch. Our Low Friction Finish uses nano-technology to create a slick surface that repels water and defeats the surface tension that exerts drag on a fly line during the cast. The LFF gives Thomas & Thomas rods a performance advantage that you can feel, and is a key element in building rods that cast and shoot line effortlessly.
Warranty

Thomas & Thomas warrants its fly rods and blanks against breakage due to defects in materials or workmanship for the life of the original purchaser as long as he/she retains ownership of the rod. The warranty shall be effective only for new rods purchased from an authorized Thomas & Thomas dealer.
Get information about registering your rod here.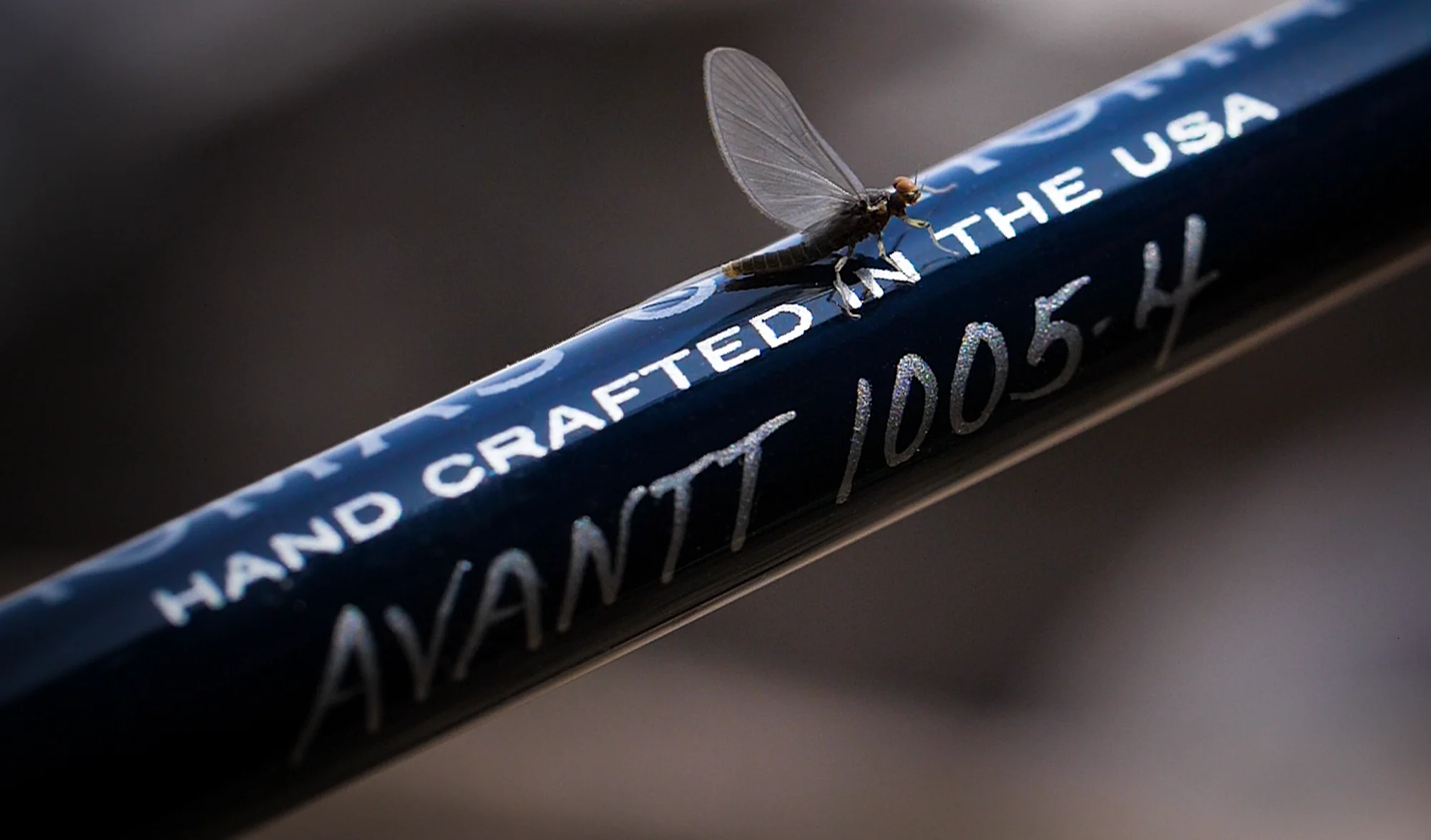 Product Video