Your Local Source For Fishing Reports
Big Sky Country is our backyard. We've put our passion for Montana fly fishing trips to work and have hand-picked a selection of fly-fishing lodges, overnight float trips, and day trips. If you're thinking of a Montana fly fishing vacation, looking for a multi-day wilderness fishing experience, or just visiting Bozeman or Missoula or another Montana town and want to add on a fishing trip, let Yellow Dog's Montana roots work for you.
Listen to this WAYPOINTS Podcast: Jake WELLS – Planning the Perfect Trip to Montana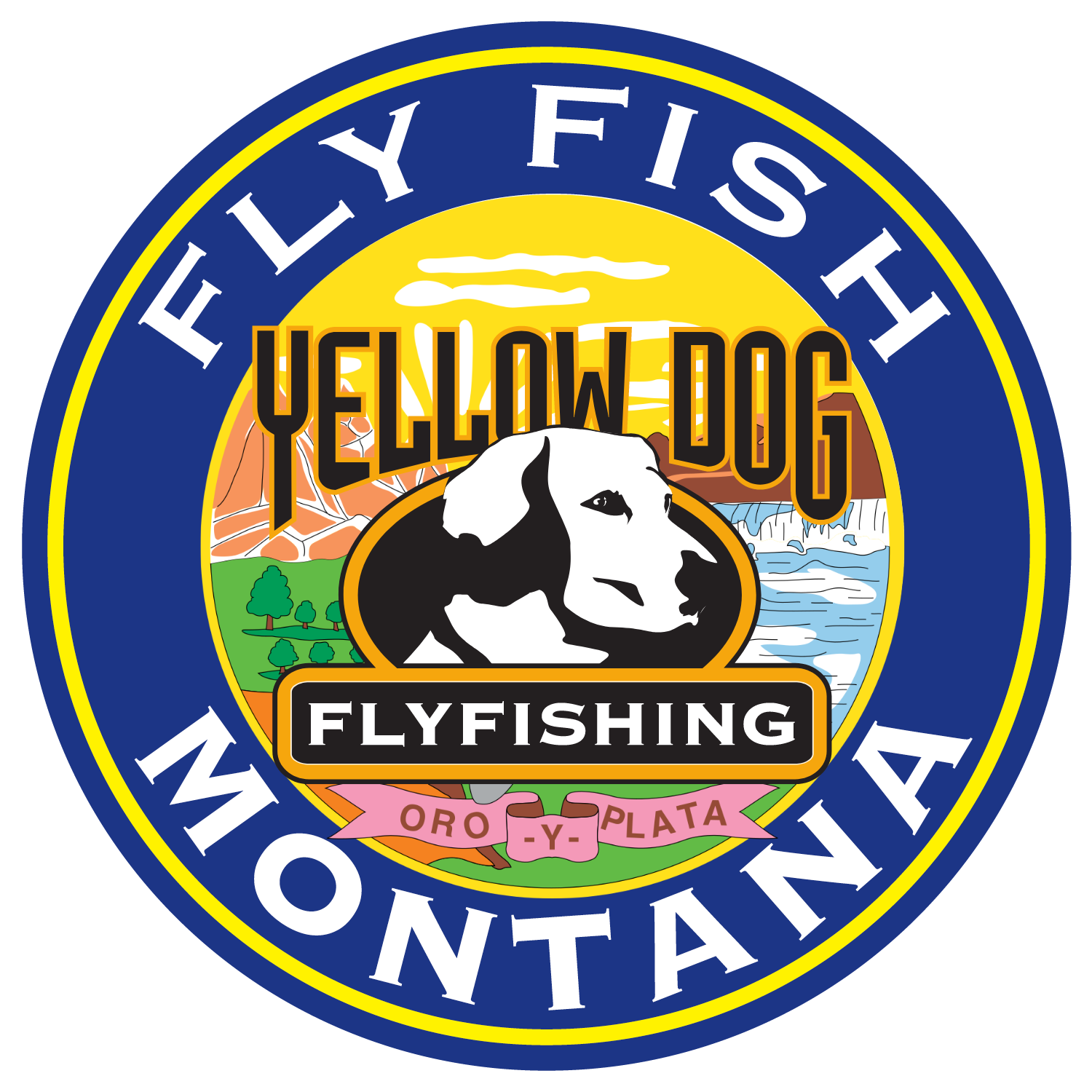 Yellowstone River Fishing Reports
Updated Sep 26, 23
*Flow Data: Yellowstone River near Livingston, MT
The Yellowstone is looking good and is finally starting to fish pretty darn well. The hopper fishing may come to an end with the cold and rainy conditions in the Livingston forecast. The streamer bite has been best during overcast conditions, early in the morning, and late in the evening. We are expecting streamer action to continue to improve over the weekend. It may even be good all day with clouds and rain the next three days. We really like Sex Dungeons, Goldies, and Sparkle Minnows in the fall. Nymphing with a perdigon or stonefly nymph followed by a worm will get fish to the boat. Whitefish will keep you busy between trout when using a nymph rig. Nocturnal stones are still around but are fading fast. A fly that imitates this flightless stonefly has been fairly successful early in the morning and late in the evening. You may spot a few October caddis out and about this time of the year. Fishing an orange Chubby Chernobyl size #8 can provide an angler with a nice surprise.
To purchase an assortment of up-to-date, hand-selected flies for the Yellowstone River:
Select the Montana Fly Assortment below
Select the number of desired flies
Enter where and when you plan on fishing
Opt for In-store pickup at checkout
Montana fishing licenses are available for purchase online at Montana Fish, Wildlife & Parks and at Yellow Dog Flyfishing - Fly Shop (some exceptions may apply). If you are planning to fish in the headwaters of the Gallatin River area above Taylor's Fork (approx. 1 mile upstream); be aware that most of this is in Yellowstone National Park which requires a separate fishing license and is seasonally open to fishing according to YNP regulations.
For Yellowstone River Shuttles Contact:
B and G River Shuttle: (406) 223-0626
Digger Driver Shuttle: (406) 823-9238
Historical River Flow
Discharge Rate (cfs)
Date