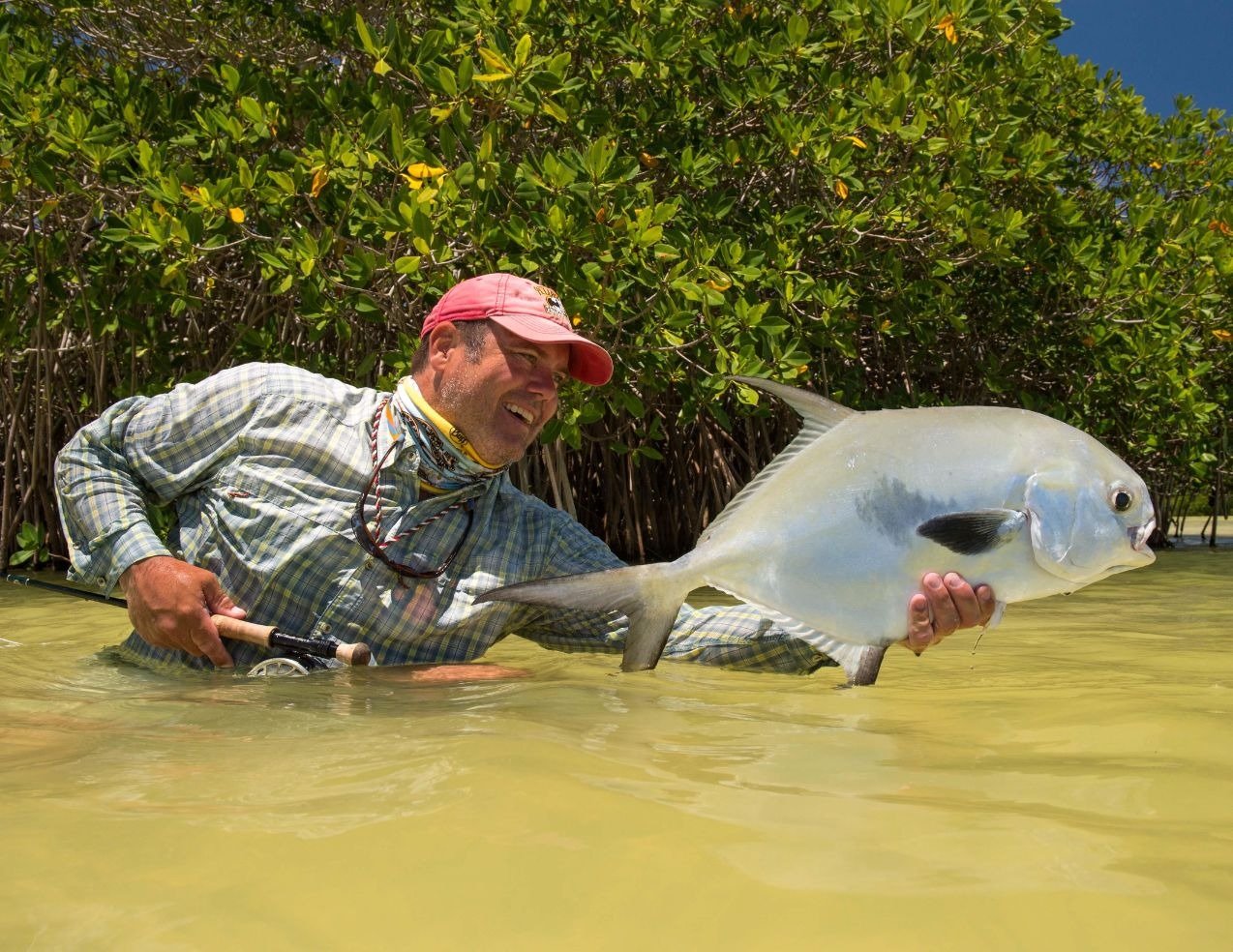 Mexico
Grand Slam Lodge
Ascension Bay - Quintana Roo

Accommodations
Duplex-style Rooms with Semi-Private Decks // Capacity - 20 Anglers

Season
Year-Round

Species
Bonefish, Permit, Tarpon, Snook, Barracuda, Jacks & Snapper

Ideal For
Couples, Families, First-Time Anglers & Seasoned Veterans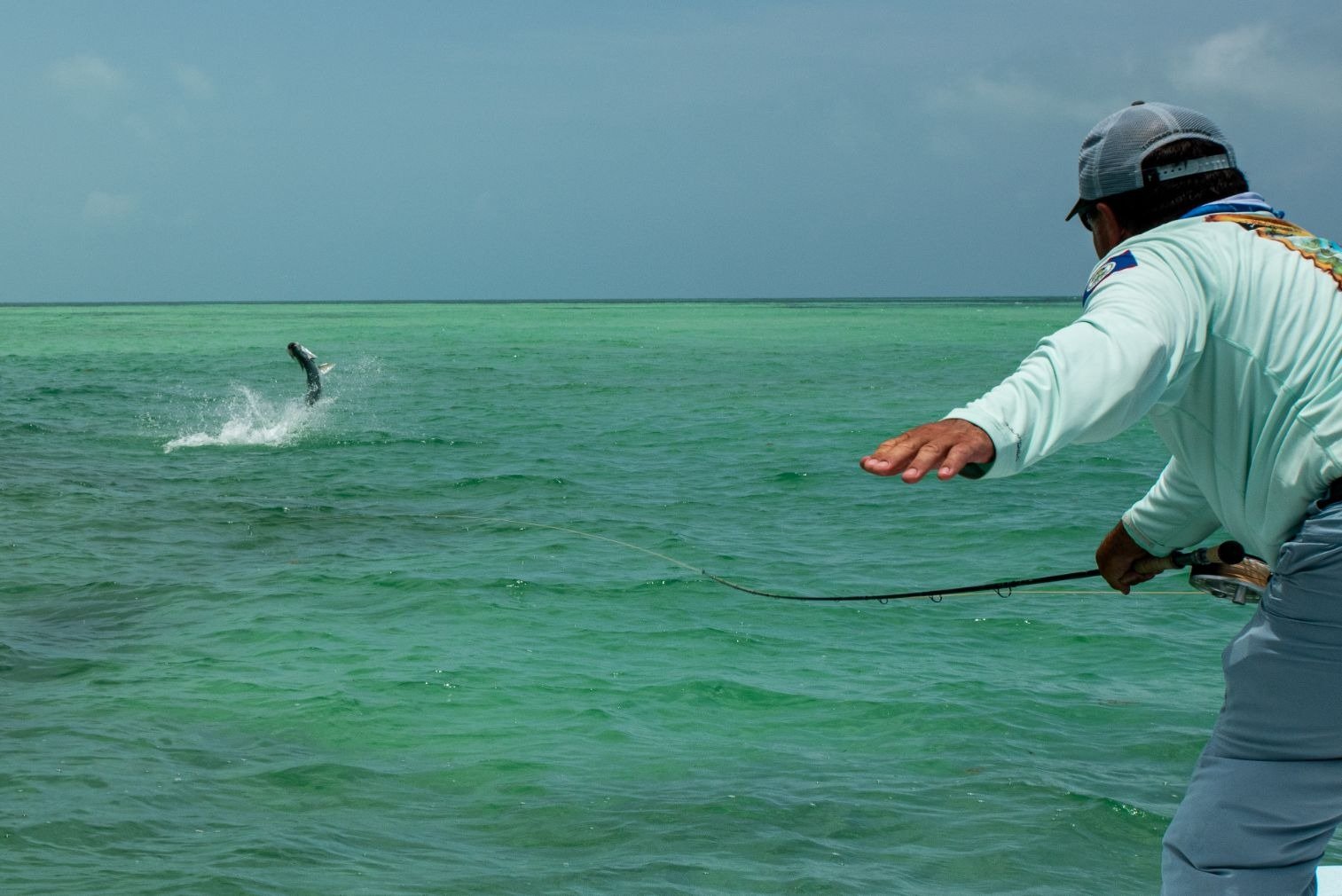 High Comfort In The Caribbean
Current Trip Special
What: Grand Slam Lodge is offering 12% discount on all trip packages.
When: June 1st – October 20th, 2023
Contact: Sam Mebane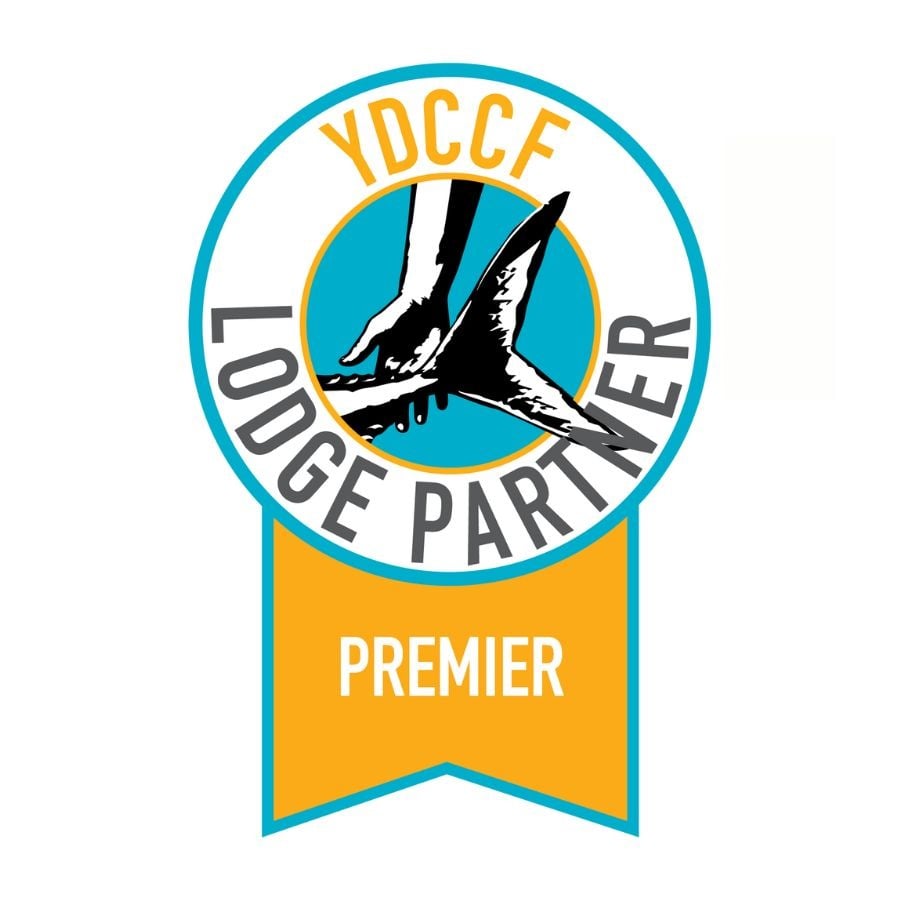 Located in the small fishing village of Punta Allen, Grand Slam Lodge provides fly anglers immediate access to incredible sight casting for permit, bonefish, tarpon, and snook in Sian Ka'an Biosphere. The Sian Ka'an Biosphere encompasses incredible fishing flats in Ascension Bay, Punta Allen, and the surrounding lagoons. This is the perfect destination for first-time and advanced saltwater anglers looking for a great variety of species and fishing scenarios. Grand Slam Lodge is also a Yellow Dog favorite for couples and families!
Toggle Between Categories: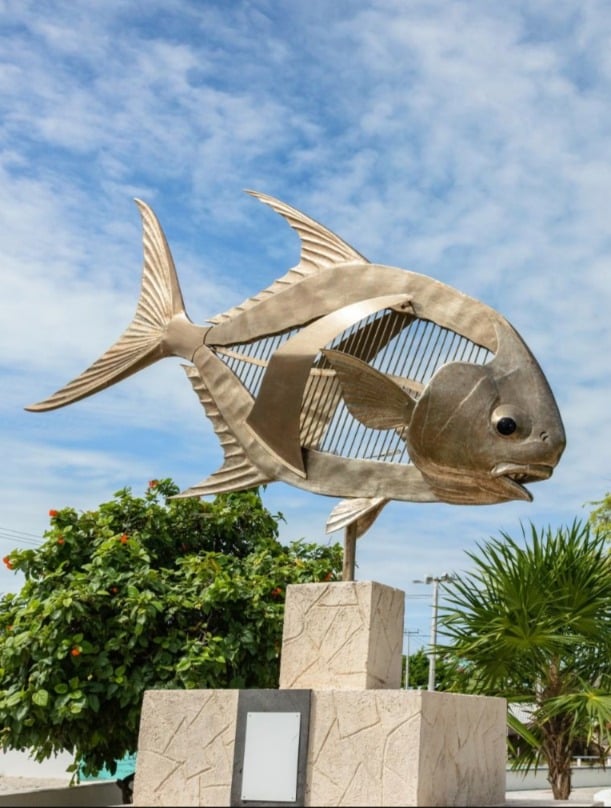 Lodging Details
Resting on a private, quiet beach, Grand Slam Lodge offers such a high level of comfort that we rate this resort high on our list for non-anglers traveling with anglers. Duplex-style units flank the main lodge, featuring spacious rooms with luxurious bedding, sitting areas, and spa-like bathrooms with rain showers and jet tubs. Rooms also have a semi-private deck overlooking the water, with rod racks and comfortable outdoor furniture. Pool chairs and raised lounging platforms on the beach provide relaxing places to rest after swimming or snorkeling.
Food and Beverages
Grand Slam Lodge features a full-service restaurant and bar, with a menu that can accommodate special dietary needs. Unique decor features bar stools hung from the ceiling and a large deck with oversized sofas where guests share stories and make plans for the following day. For anglers, a full cooler lunch is packed for your day on the water.
Typical Length of Stay
At Grand Slam Lodge, guests can arrive and depart on any day of the week, and packages of any length of stay can be accommodated.
Non-Angling Activities and Options
Non-angling guests can enjoy a variety of activities including bird watching, snorkeling, exploring Mayan ruins, beachcombing, and just plain relaxing. The lodge is located in one of the world's largest protected wild areas, the Sian Ka'an Biosphere Reserve. This pristine World Heritage Site covers over 1.3 million acres and is home to over 325 species of birds, 4 different types of marine turtles (Loggerheads, Green Sea Turtles, Hawksbills, and Leatherbacks), and fish species too numerous to name. We can also arrange for a private boat tour of the Boca Paila Lagoon and a day in the quaint tourist village of Tulum. You may also walk down the beach to Punta Allen, which offers minimal retail opportunities.
Internet / Communications
Wi-Fi is available for guests. Cell phone service is available in the Cancun, Tulum, and Punta Allen areas depending on individual coverage plans.
Gallery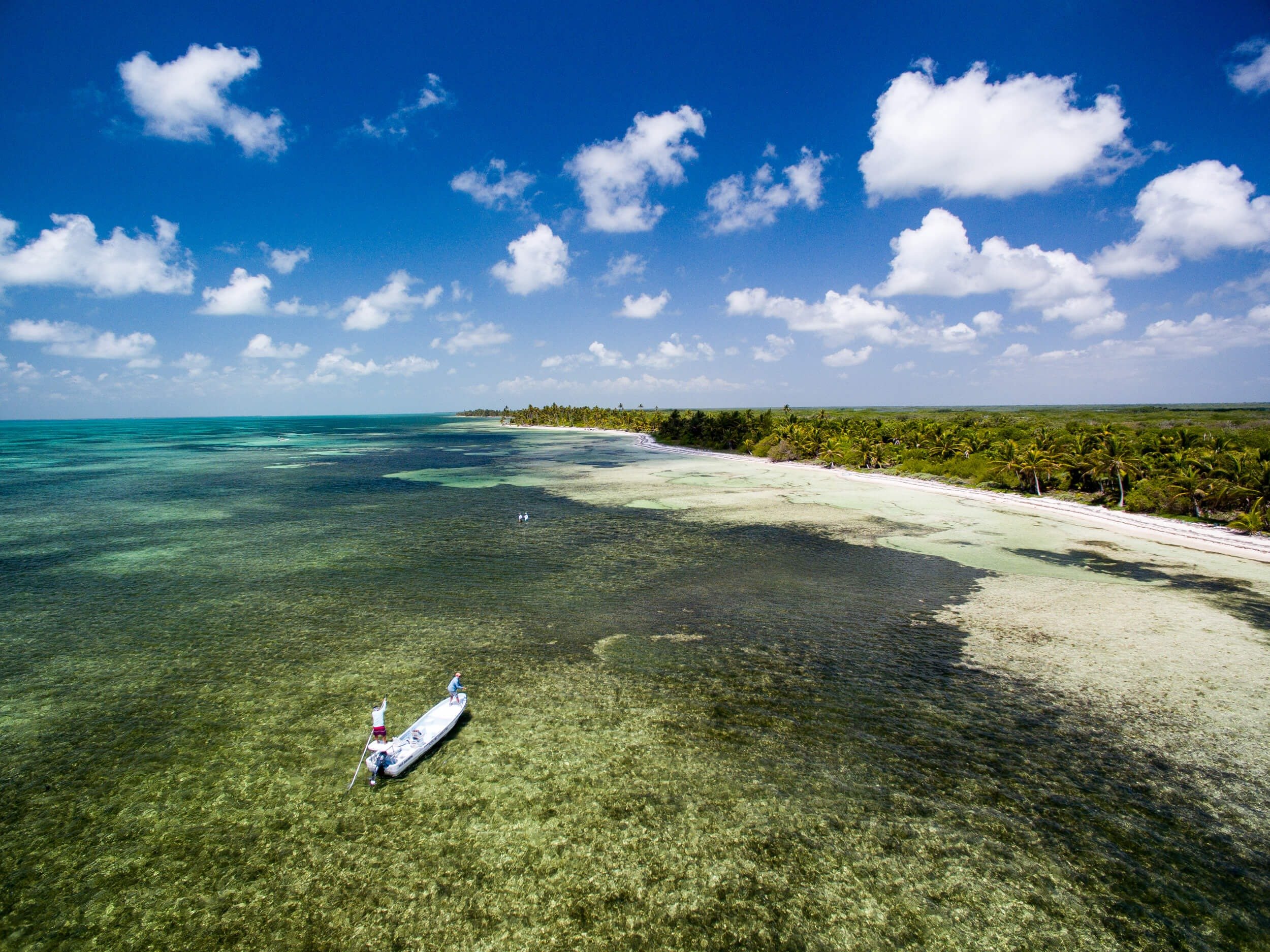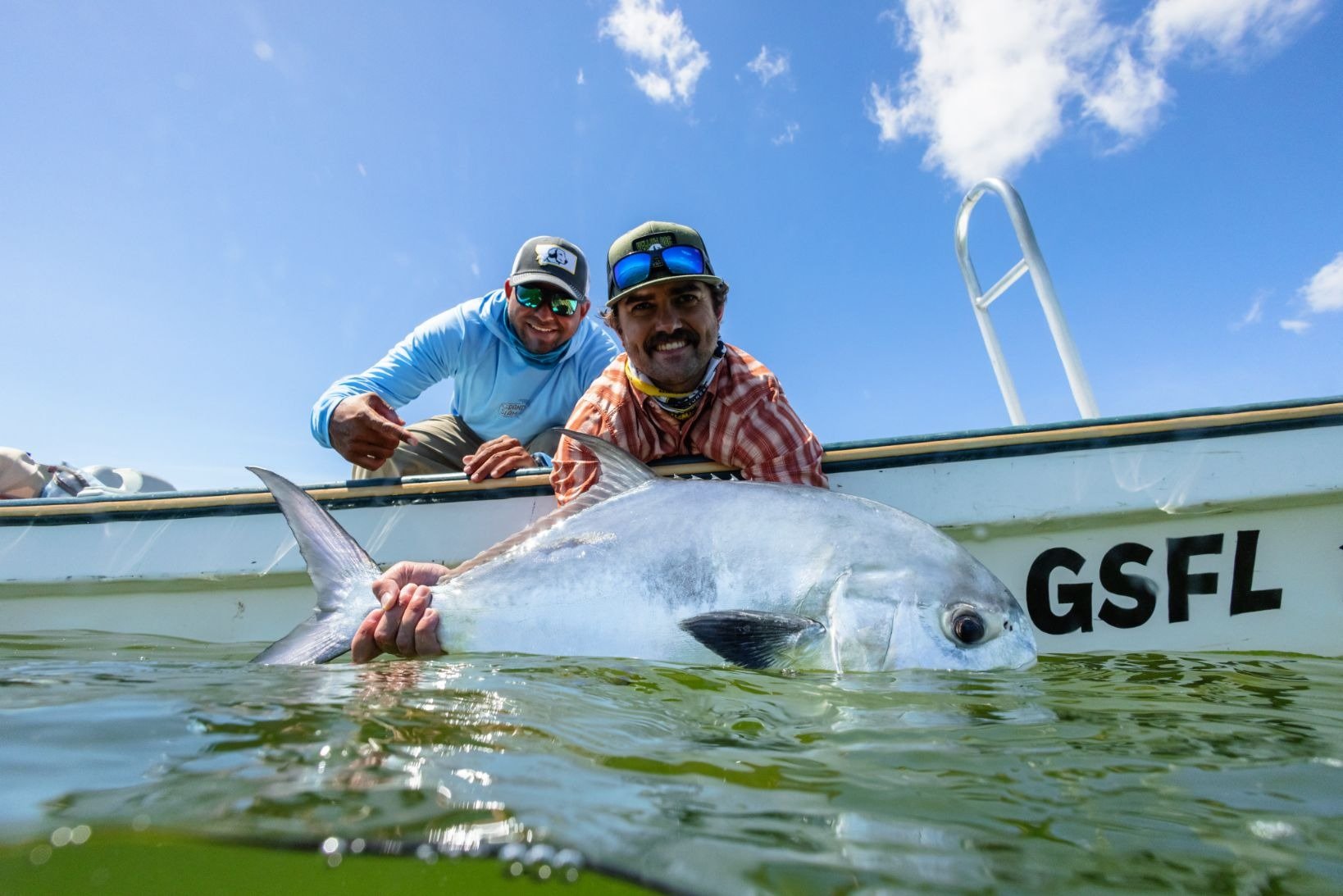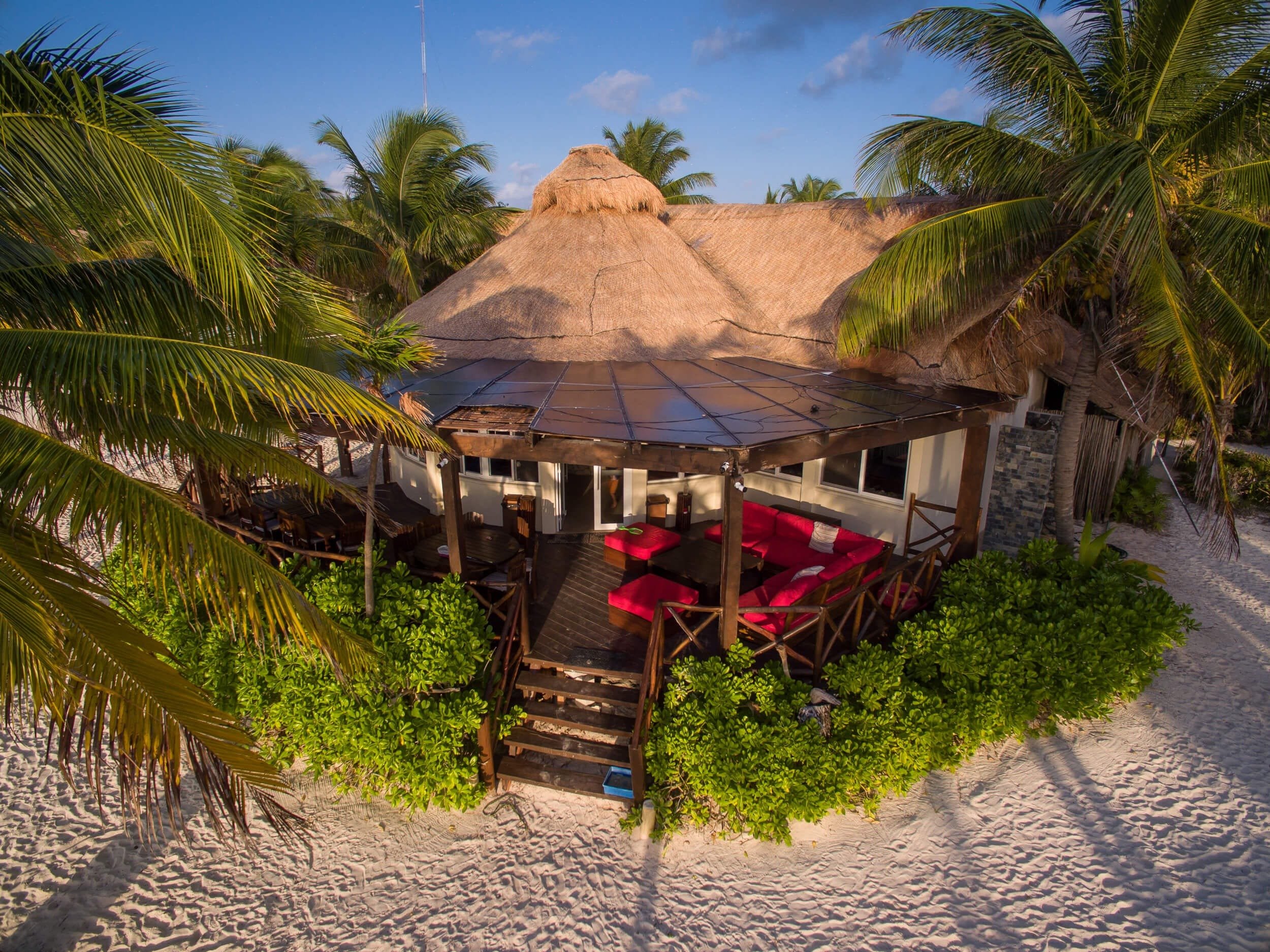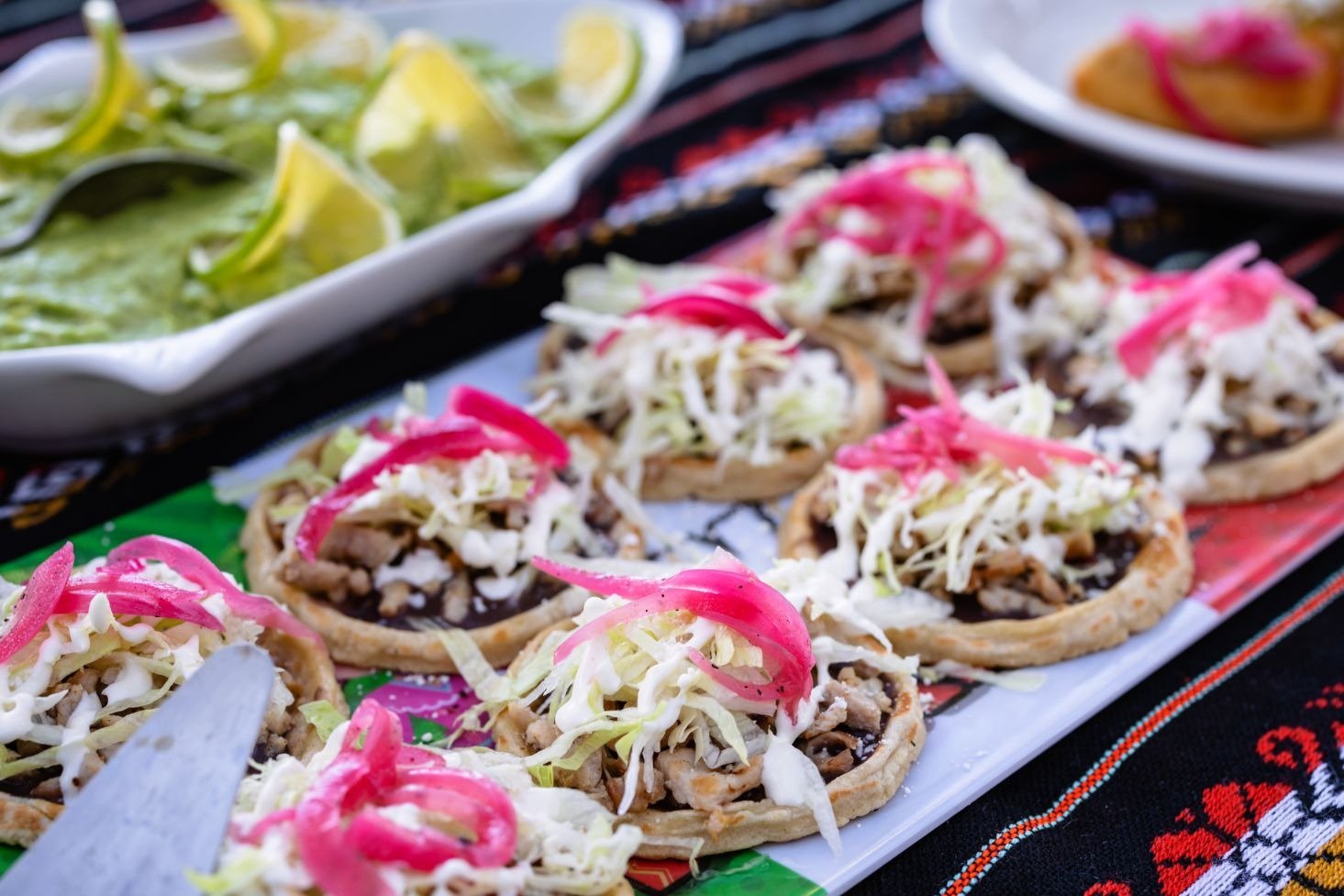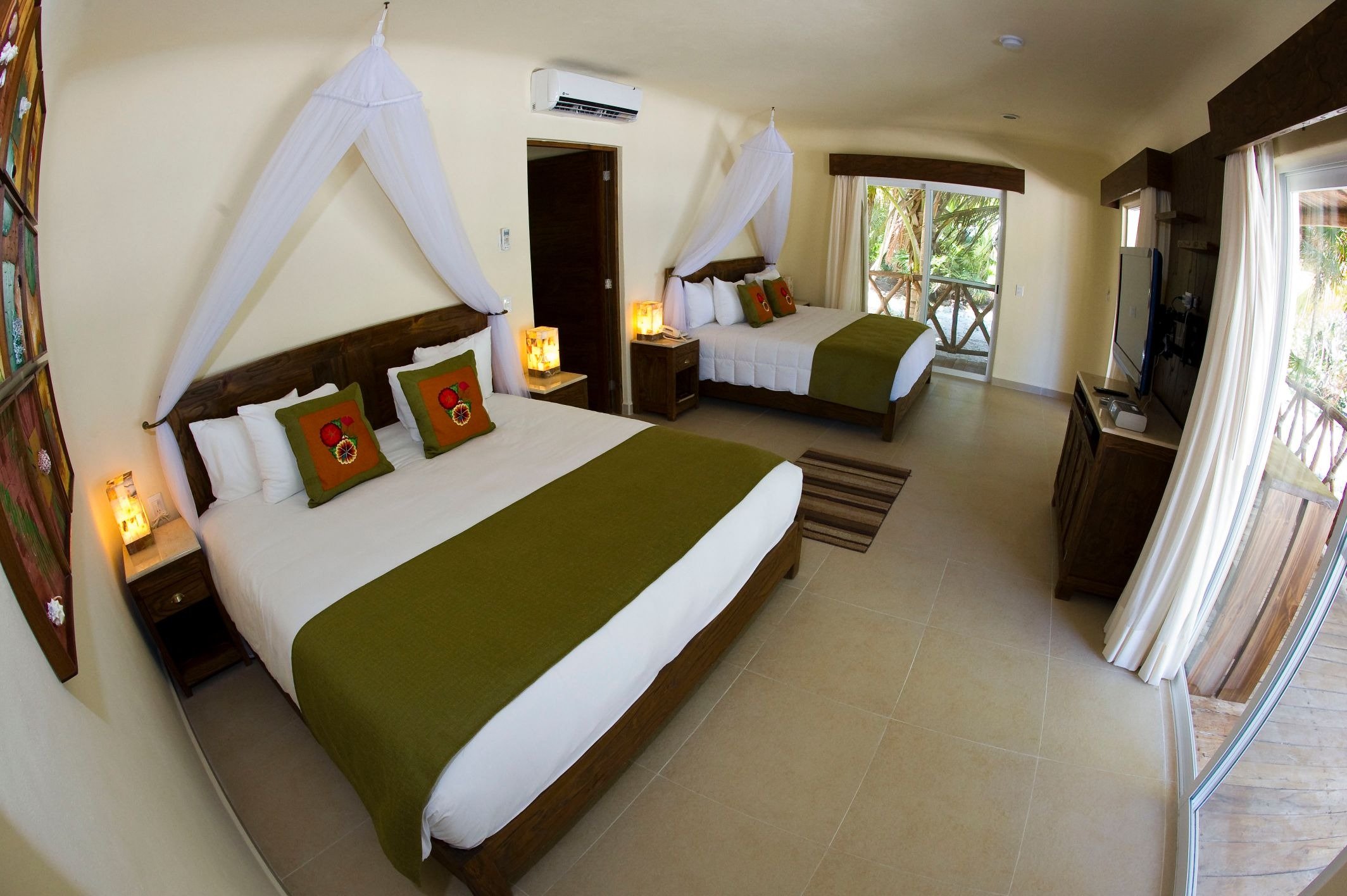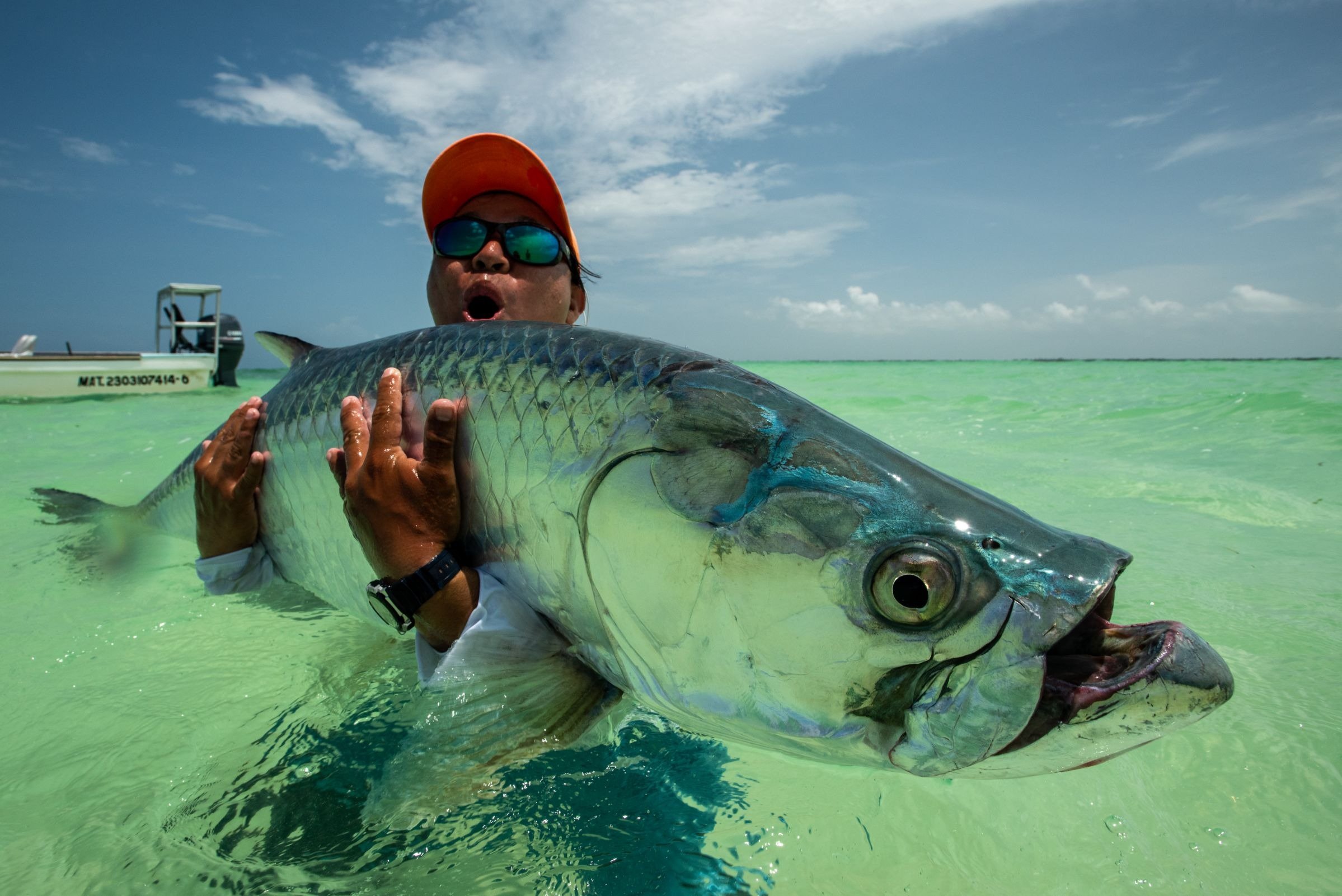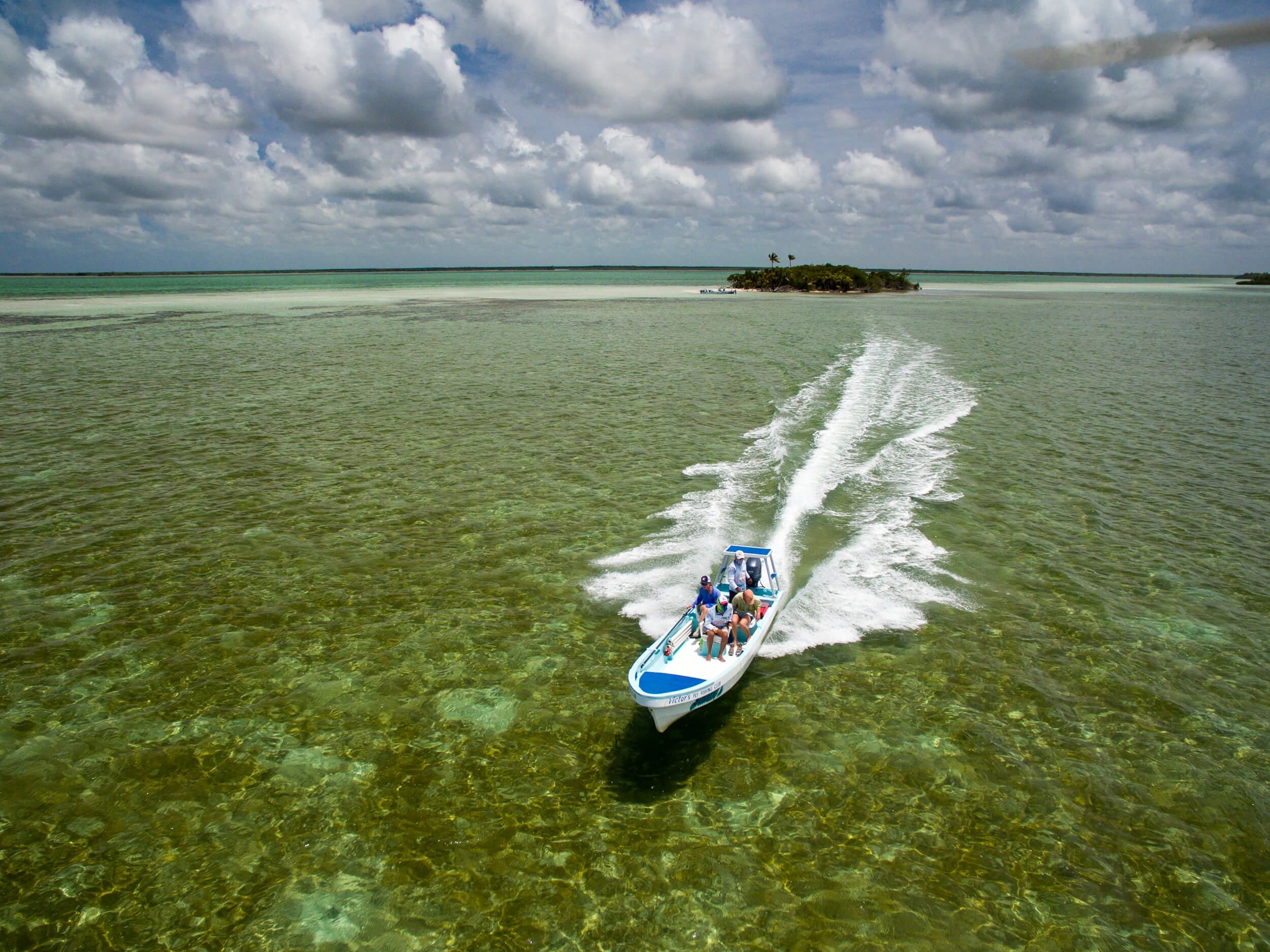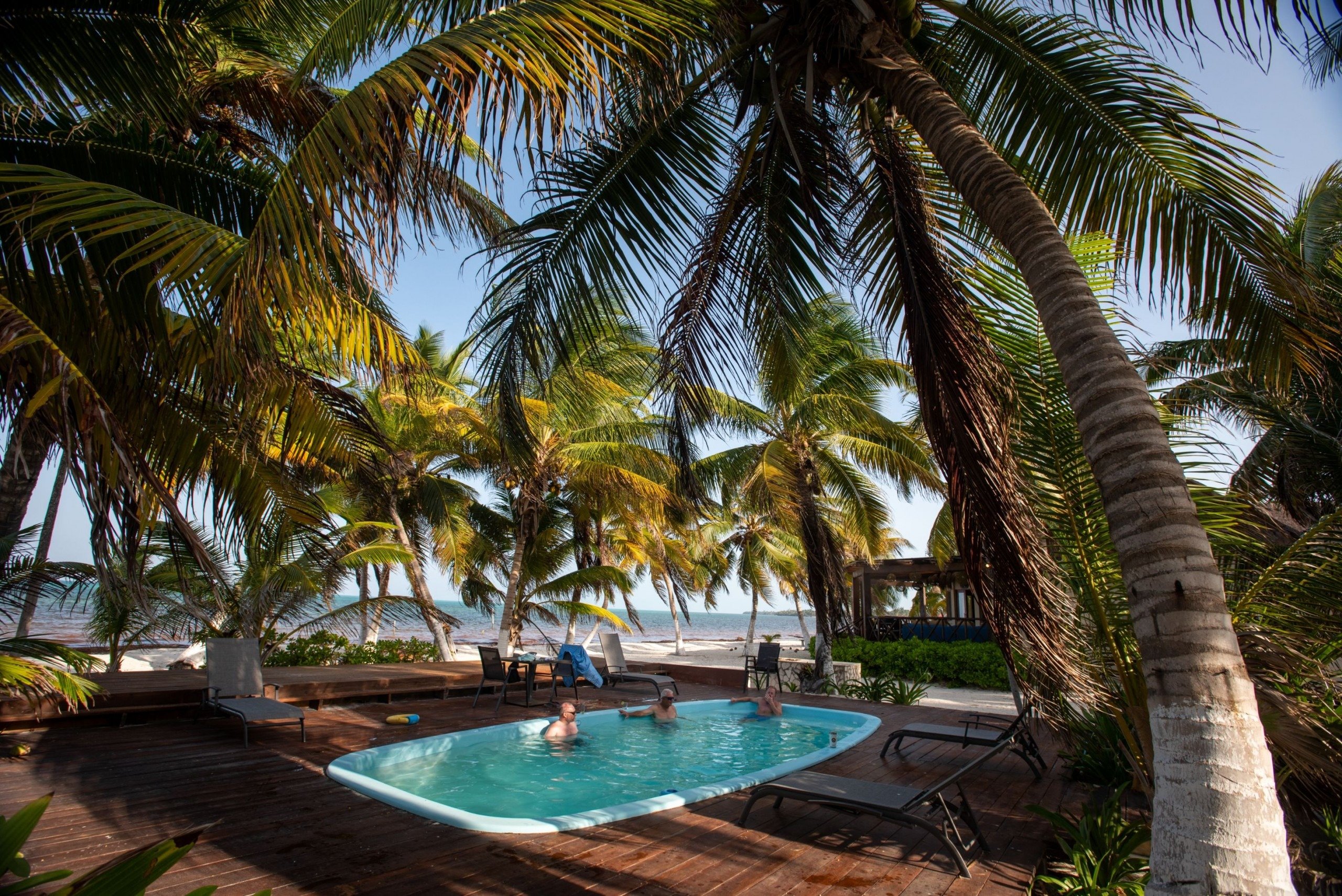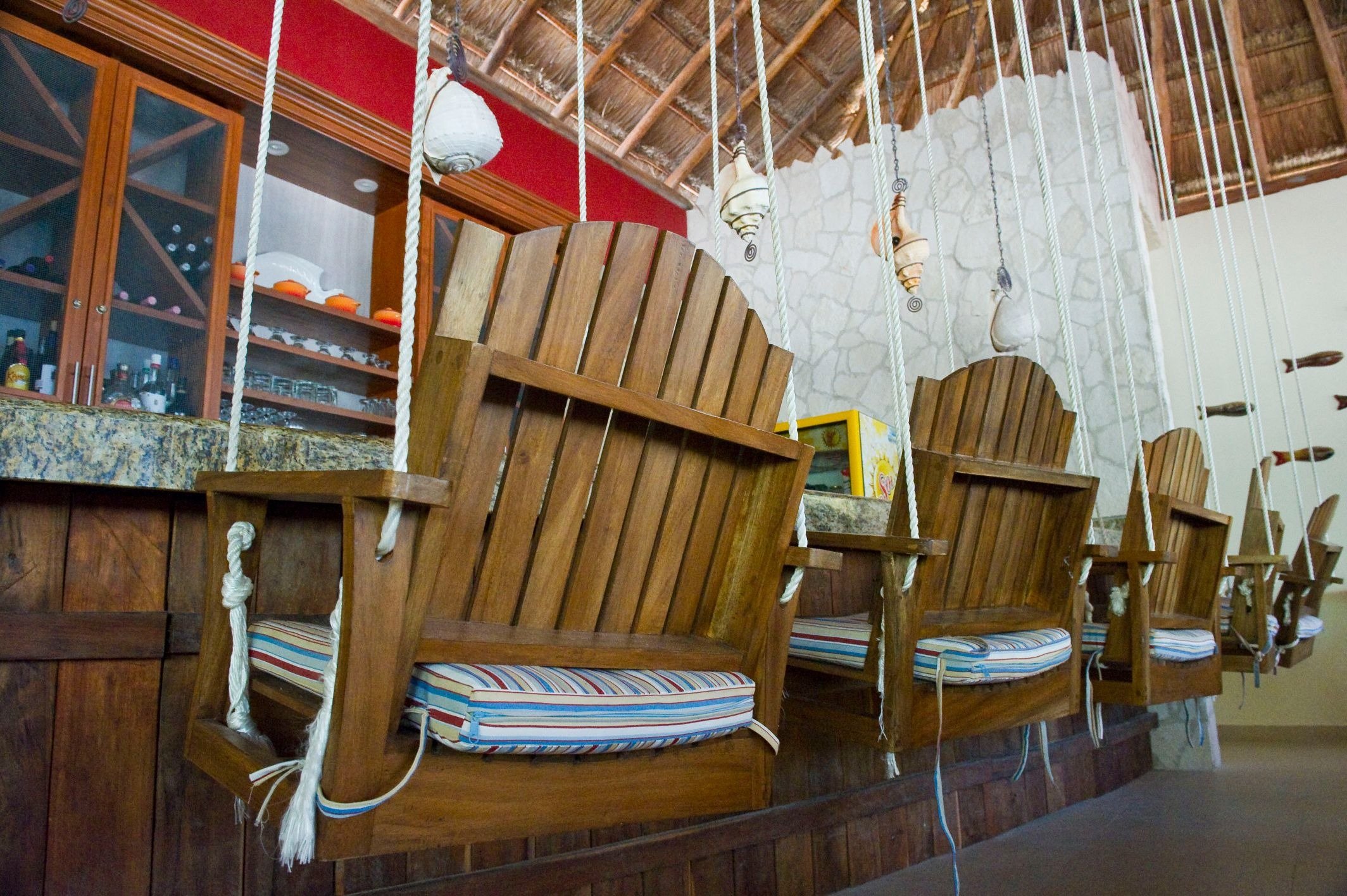 Similar Trips
Quick Reference Legend
Dive / Snorkel Program On-Site
On-Site Equipment
Preferred Couples Destination
Preferred Family Destination
Wi-Fi Available