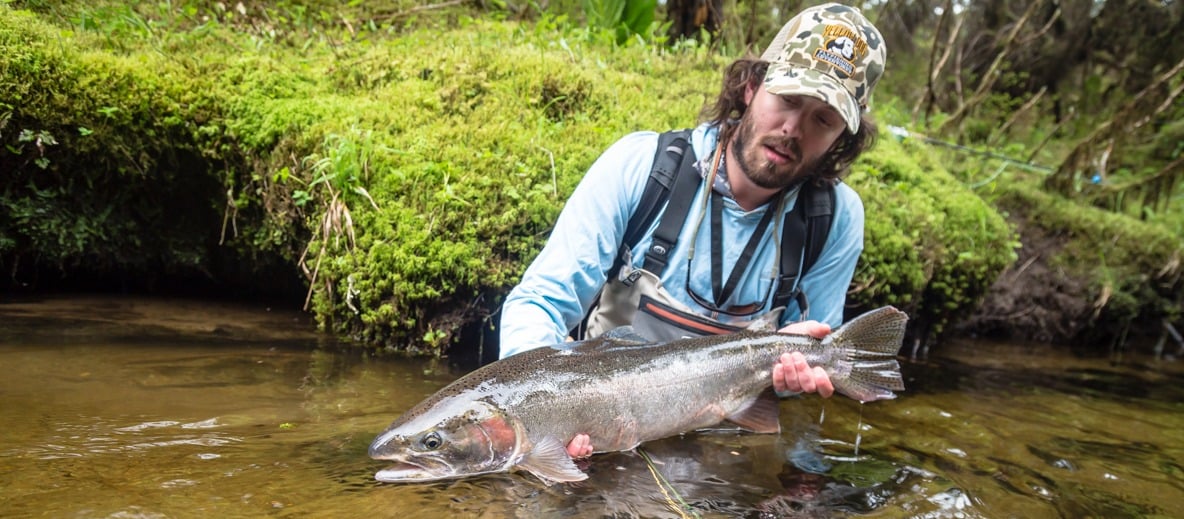 Shop | Equipment List
Steelhead Equipment List
Shop For Your Next Steelhead Adventure
The allure of the anadromous species has captured the hearts of many anglers for decades. Whether you're traveling to Southeast Alaska, British Columbia, or the Pacific Northwest, our fly shop carries a wide selection of the highest quality gear and apparel to prepare you for your steelhead adventure.
Toggle Between Categories:
Steelhead Flies
How Many Flies? An assortment of at least two dozen flies is recommended.
What Sizes and Colors? Sizes vary depending on the fishery and time of year from size 1 to size 6. Attractor colors such as pink, purple, blue, and chartreuse are all common for enticing a bite, while natural colors are great for imitating common forage.