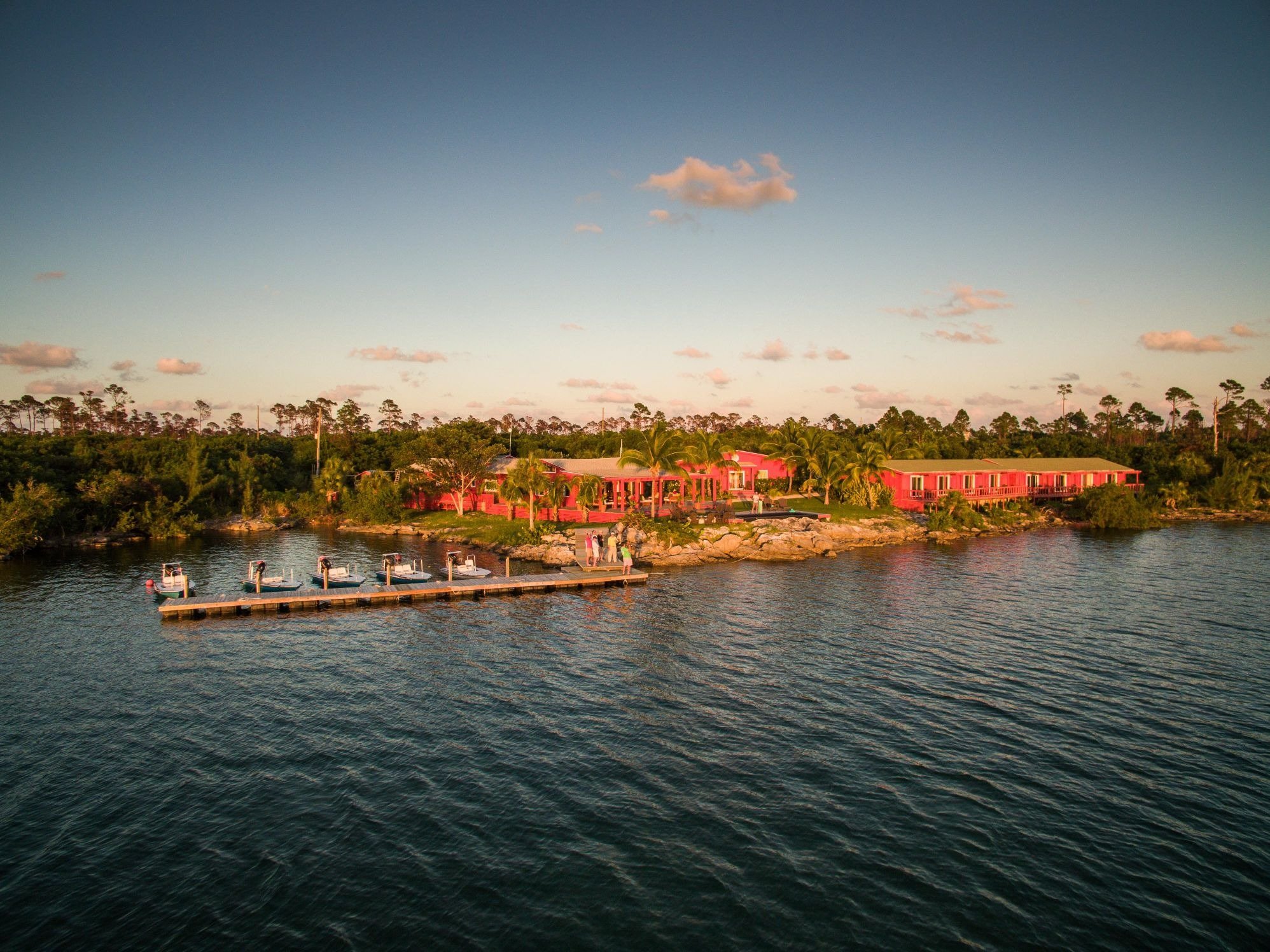 Bahamas
Abaco Lodge
Abaco

Accommodations
Comfortable Guest Cottage Rooms

Season
Year-Round

Species
Primarily Bonefish

Ideal For
Couples, Solo Anglers & Friends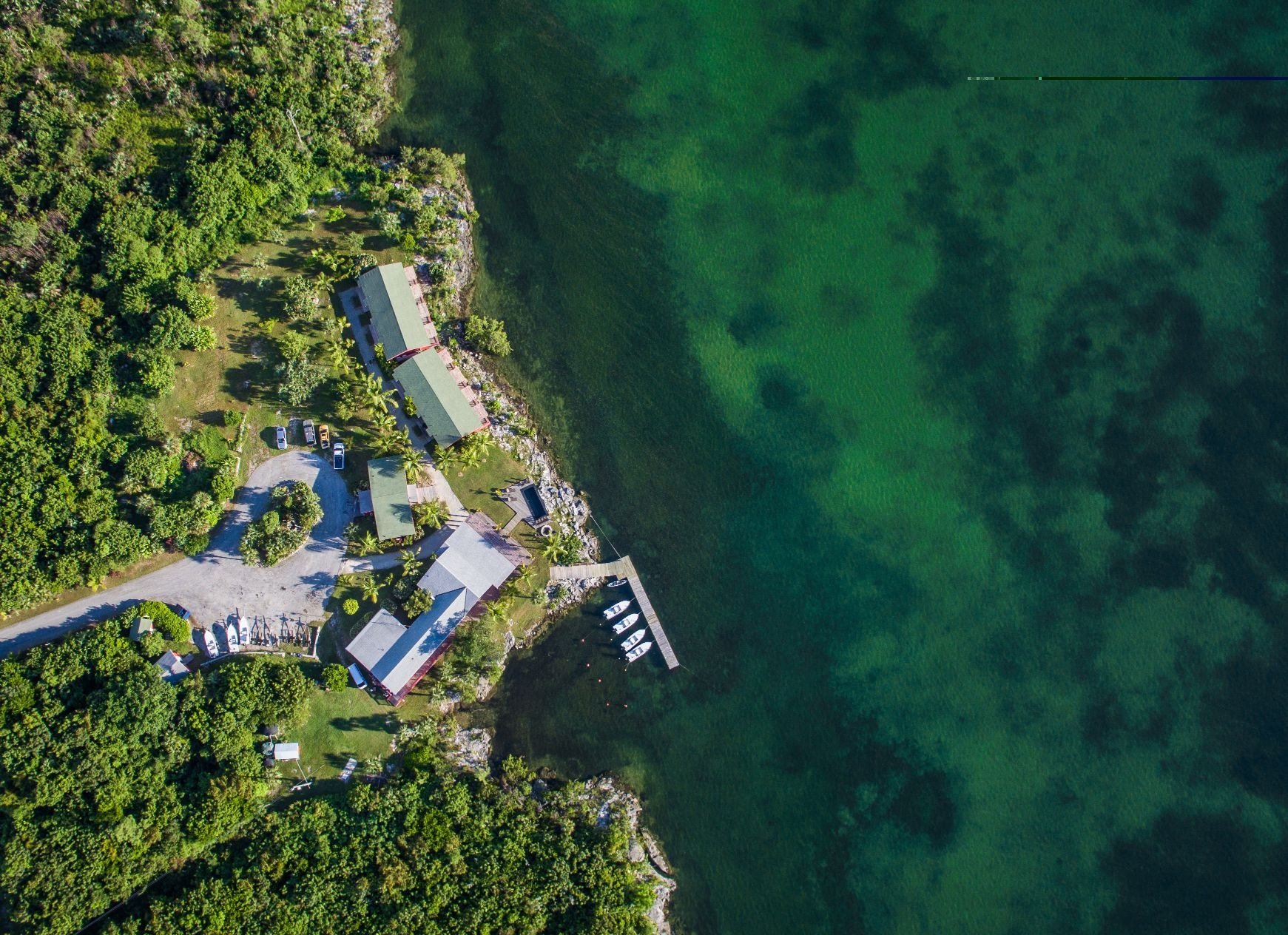 Direct Access to the World-Famous Marls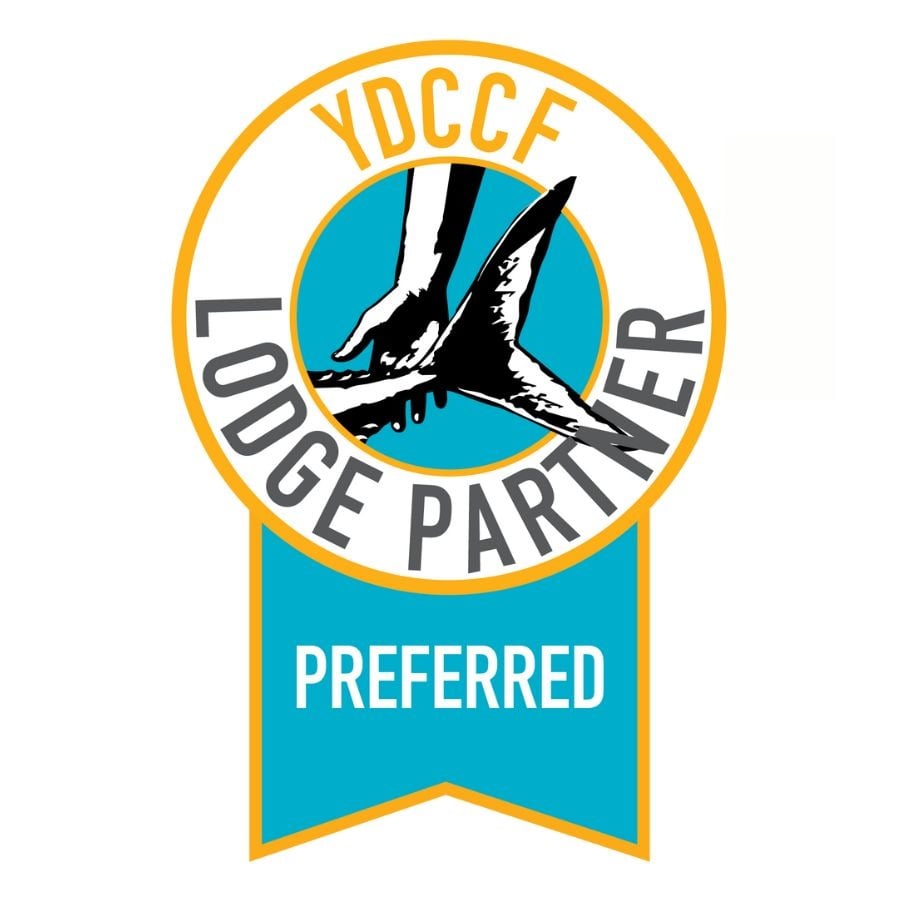 One of the nicer overall operations in the Bahamas, Abaco Lodge is the perfect destination for those seeking "just a little more" from a saltwater fishing lodge. Strategically located in the highly productive Marls area on the eastern side of Abaco, this high-end lodge offers immediate access to an extensive and well-protected flats system loaded with unbelievable numbers of bonefish. With exquisite furnishings, a top-notch executive chef, and secluded rooms, Abaco Lodge is hands down one of the most beautiful establishments of its kind anywhere in the Bahamas.
Toggle Between Categories: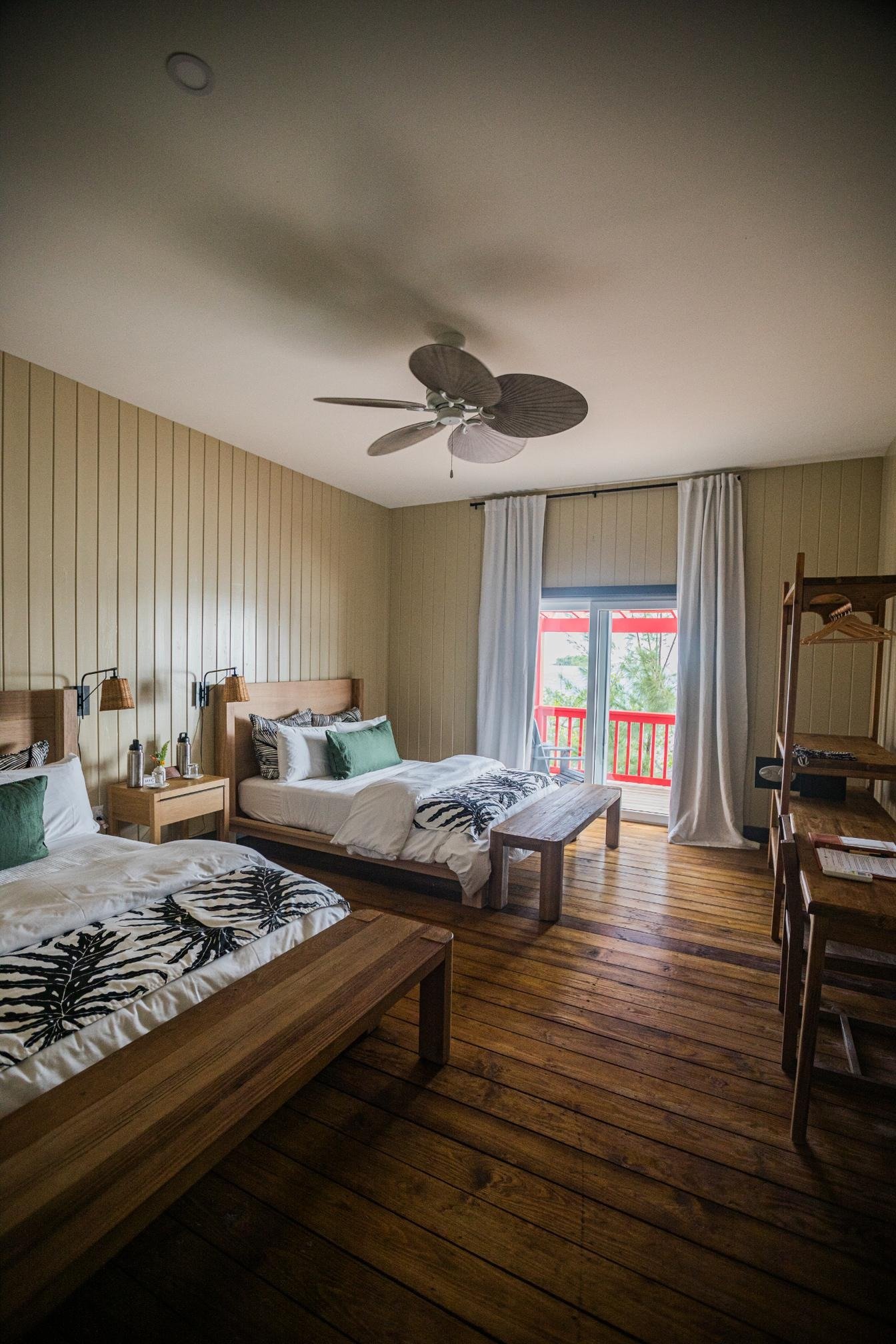 Lodging Details
Yellow Dog ranks this destination at the top of the list for those seeking "just a little more" from a bonefish lodge. What do we mean by that? The recently-remodeled Lodge and rooms were very well constructed and designed. The Main Lodge features an all-inclusive, well-stocked bar, dining area, DirecTV, huge sofas, and large picture windows that overlook the beauty of the Marls and the main dock. Most of the furniture was imported from Argentina.
The unique outdoor patio features a bar and plenty of couches arranged in various sitting areas for socializing. This spot is perfect for post-fishing to relax, sip a cold Kalik, and sample delicious appetizers. Adjacent to the Main Lodge and patio is a small freshwater pool and a fire pit.
Located nearby is a separate accommodations building. All guest rooms are single occupancy with private bathrooms and large decks overlooking the flats. Single occupancy rooms are a nice touch: something that prevents your snoring fishing buddy from keeping you awake all night. All rooms have thermostat-controlled A/C, queen-sized beds with high thread-count bedding, more pillows then you could ever use, a desk, plenty of storage for gear and clothing, and a sliding screen door connecting to the common deck area. The beds also have mosquito netting if needed (The bedrooms are sealed tightly, and the screening is excellent, so we figure the netting is for more aesthetic purposes. It does look nice!).
Food and Beverages
Abaco Lodge imports a trained executive chef to oversee all meals. Breakfast is made-to-order each morning. The chef bakes bread, pastries, and cookies daily. Coffee is brewed from freshly ground beans and will be waiting for guests as a part of the breakfast buffet. Breakfast will always feature a variety of cereals, coffee and a selection of teas, as well as fresh fruits. Eggs will be cooked to your preference, with bacon, sausages, and grits or hash brown potatoes. Hot cereals are also available.
Guides will provide a cooler with a picnic lunch of your choosing in the boat each day. A lunch menu card allows you to choose next day's lunch and the content of your boat cooler. With an open bar policy, you will find waiting at the Lodge upon your return from fishing cold beers, spirits, and a blender for cocktails, as well as stacks of soft drinks. Cracked conch, grouper fingers, conch salad, and fresh tuna sashimi are served as appetizers so that you can sample local specialties.
The nightly cuisine incorporates Bahamian specialties with an emphasis on locally-caught seafood. Each evening, Abaco Lodge takes pride in serving delicious entrees that include local produce, fresh fish (ahi tuna, grouper, and hog snapper), conch and lobster.
If you have a preferred brand of liquor, please be sure to inform Yellow Dog in advance so the lodge can have it ready for you upon arrival (payable upon arrival to the lodge). Otherwise, you can bring your bottle. Please note that local spirits are free of charge at the lodge.
Typical Length of Stay
You can arrange trips and packages of any length. All trips are entirely customized. Call Yellow Dog for details.
Non-Angling Activities and Options
Abaco Lodge is primarily a fishing-focused destination. That said, this lodge is much nicer than the average fishing lodge, and the grounds offer a very relaxing setting with a small pool and comfortable sitting areas. There is no beach, but there are beautiful beaches nearby, and a taxi can be arranged to drive non-anglers to these areas. Marsh Harbour does have shopping opportunities and numerous non-angling activities. Since the rooms are all single occupancy, non-anglers would need to be one half of a couple, or have their own room.
Internet / Communications
The Lodge does offer complimentary Wi-Fi to guests. Most U.S. cell phones will work on Abaco depending on your service plan.
Gallery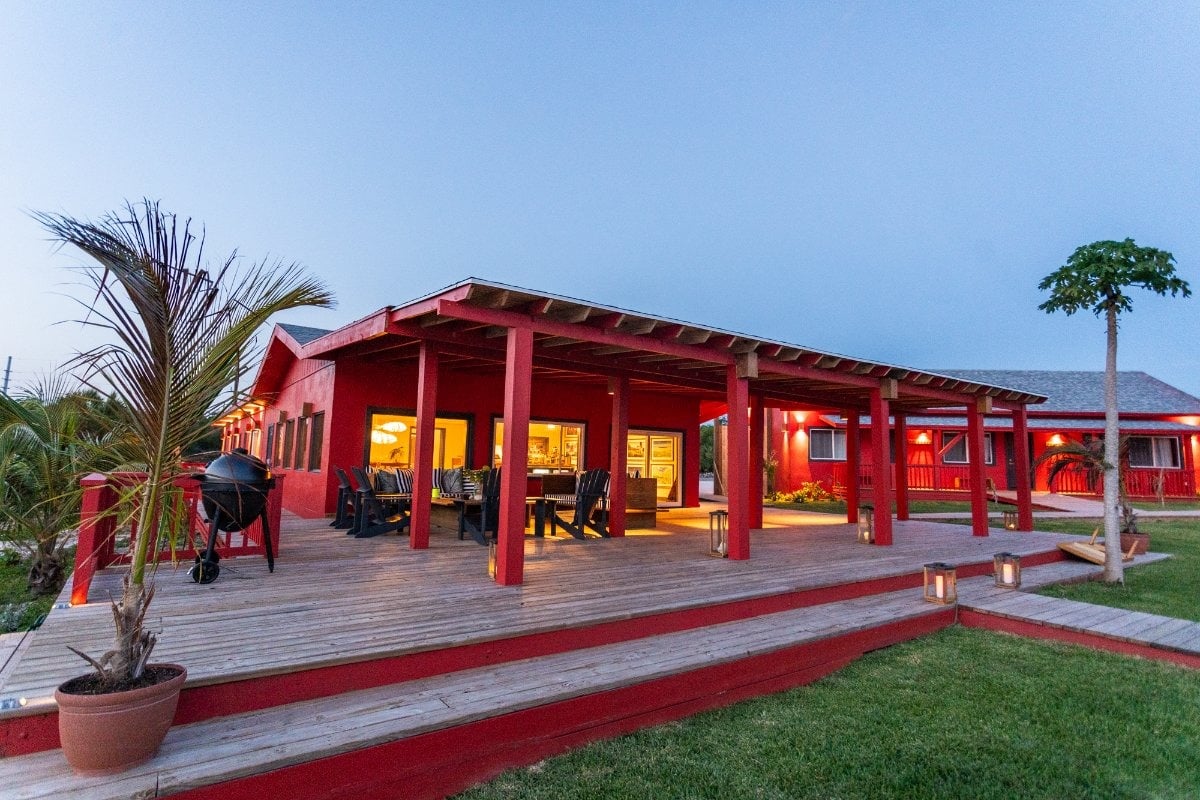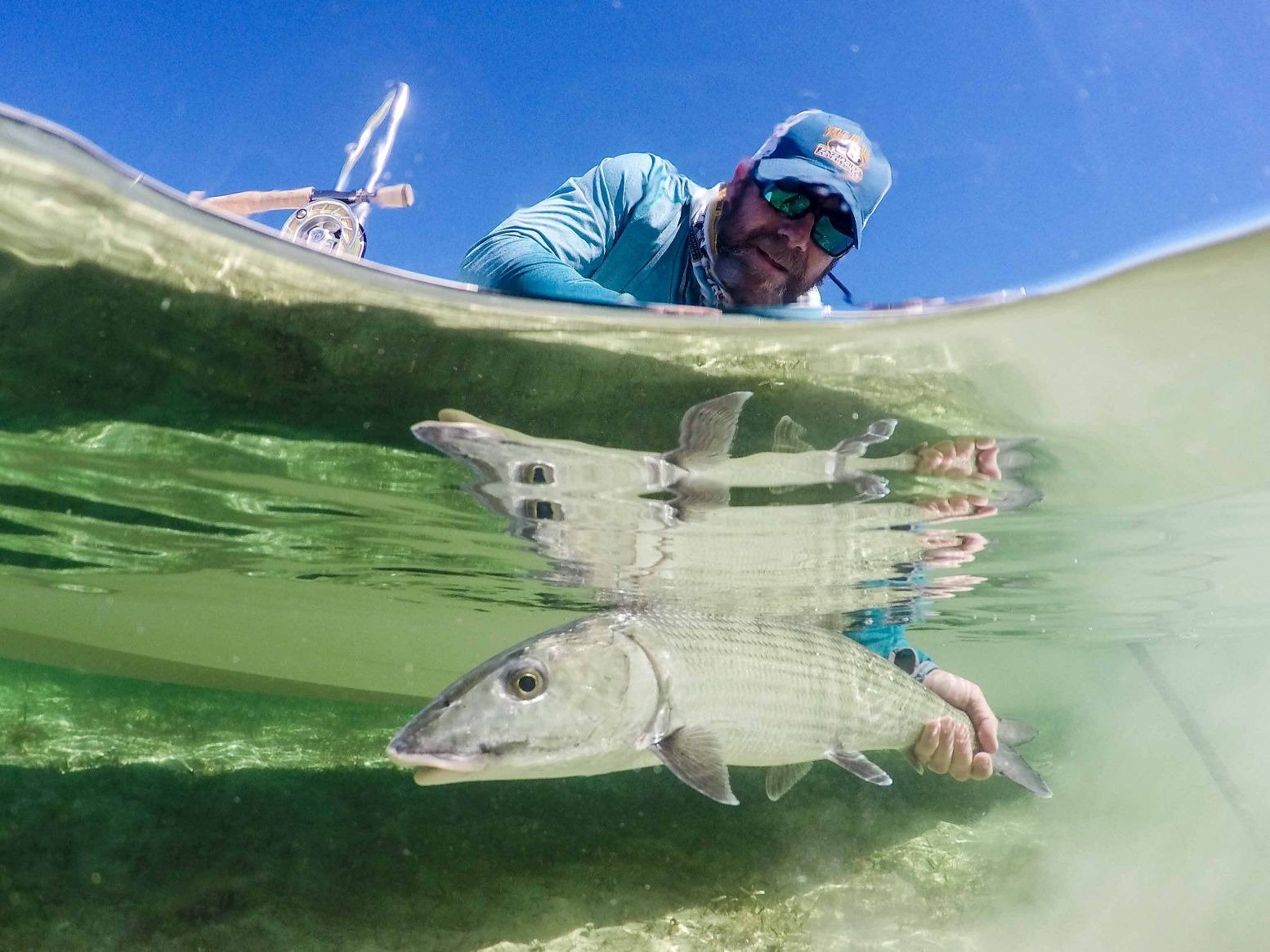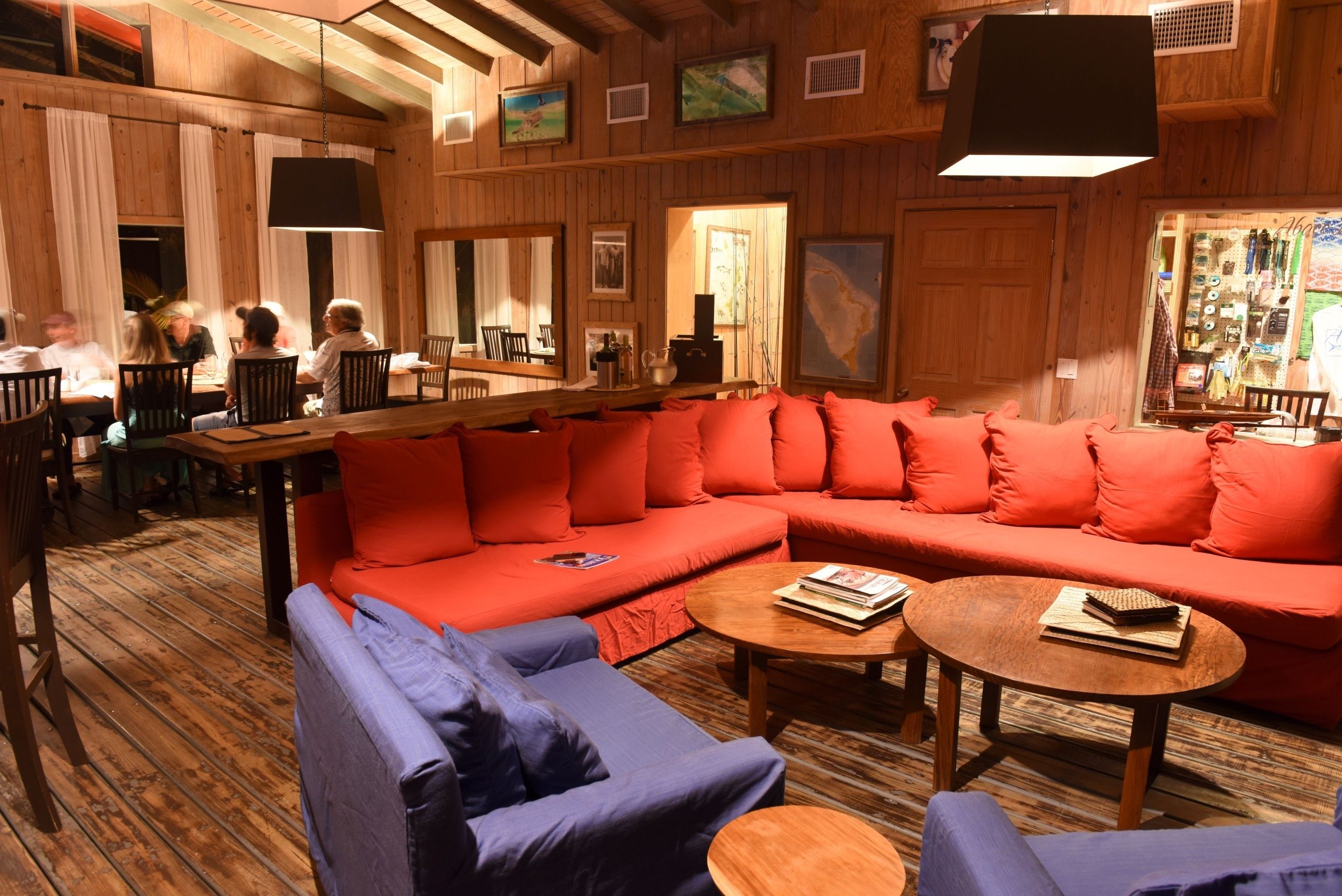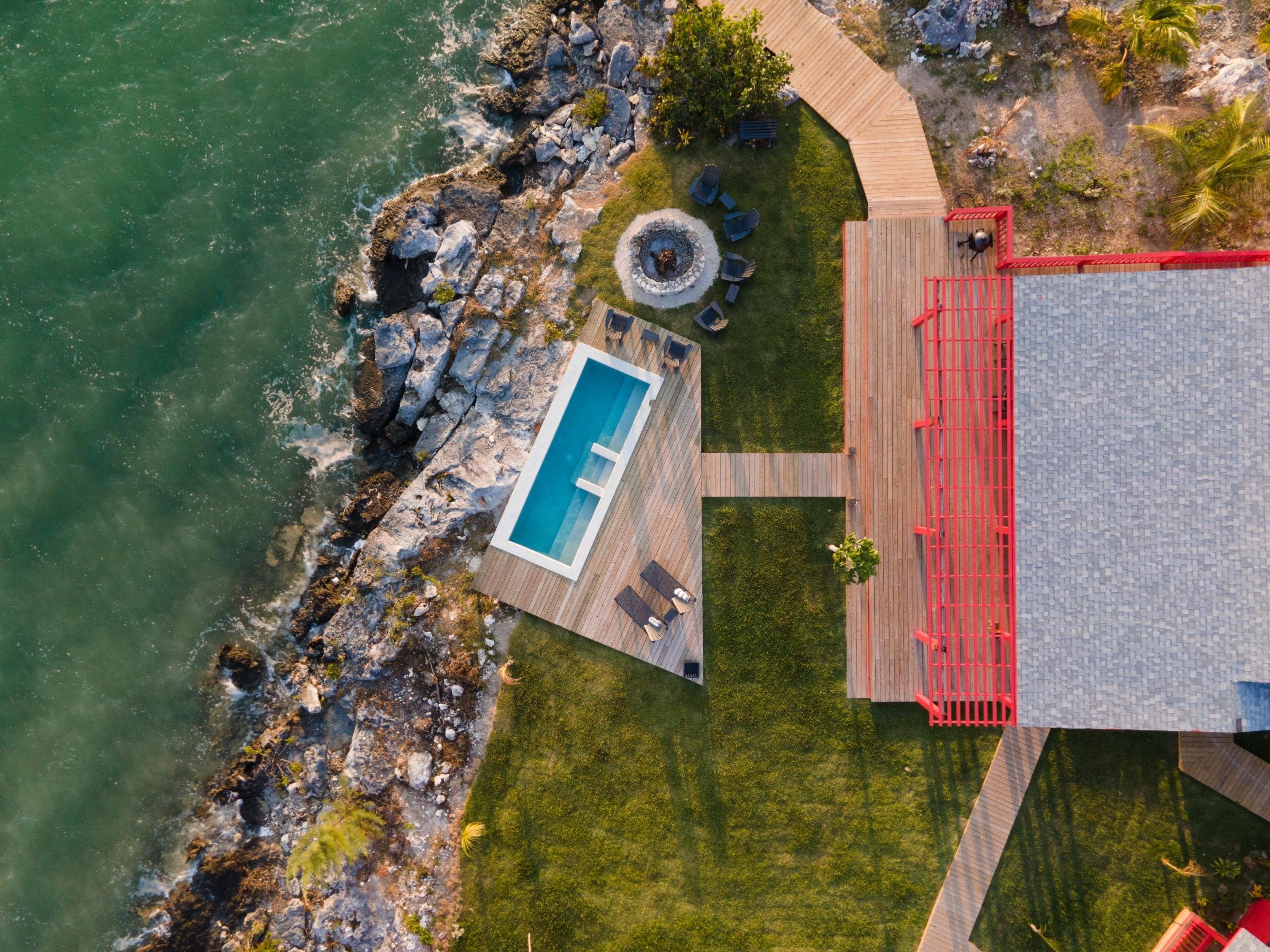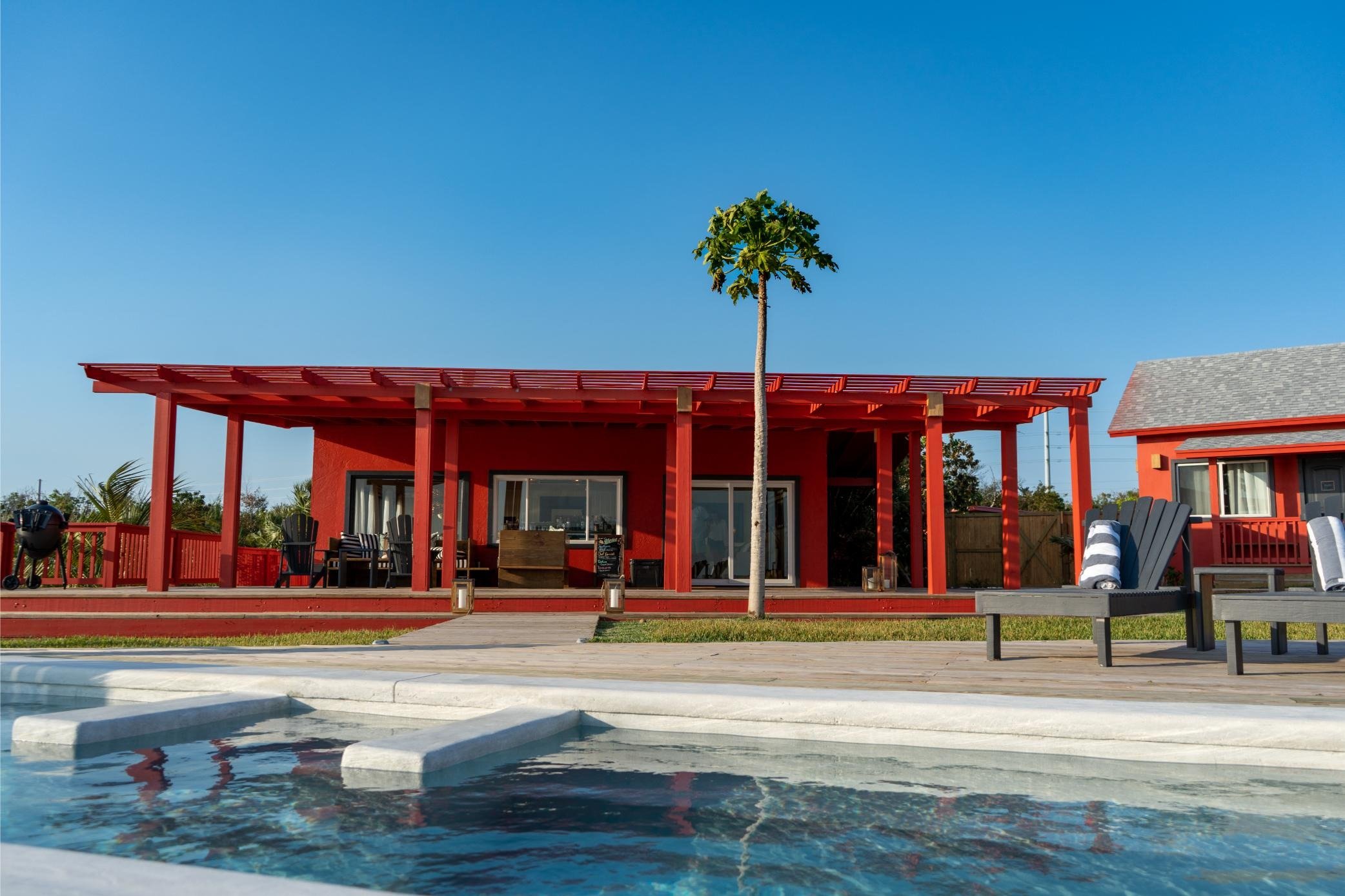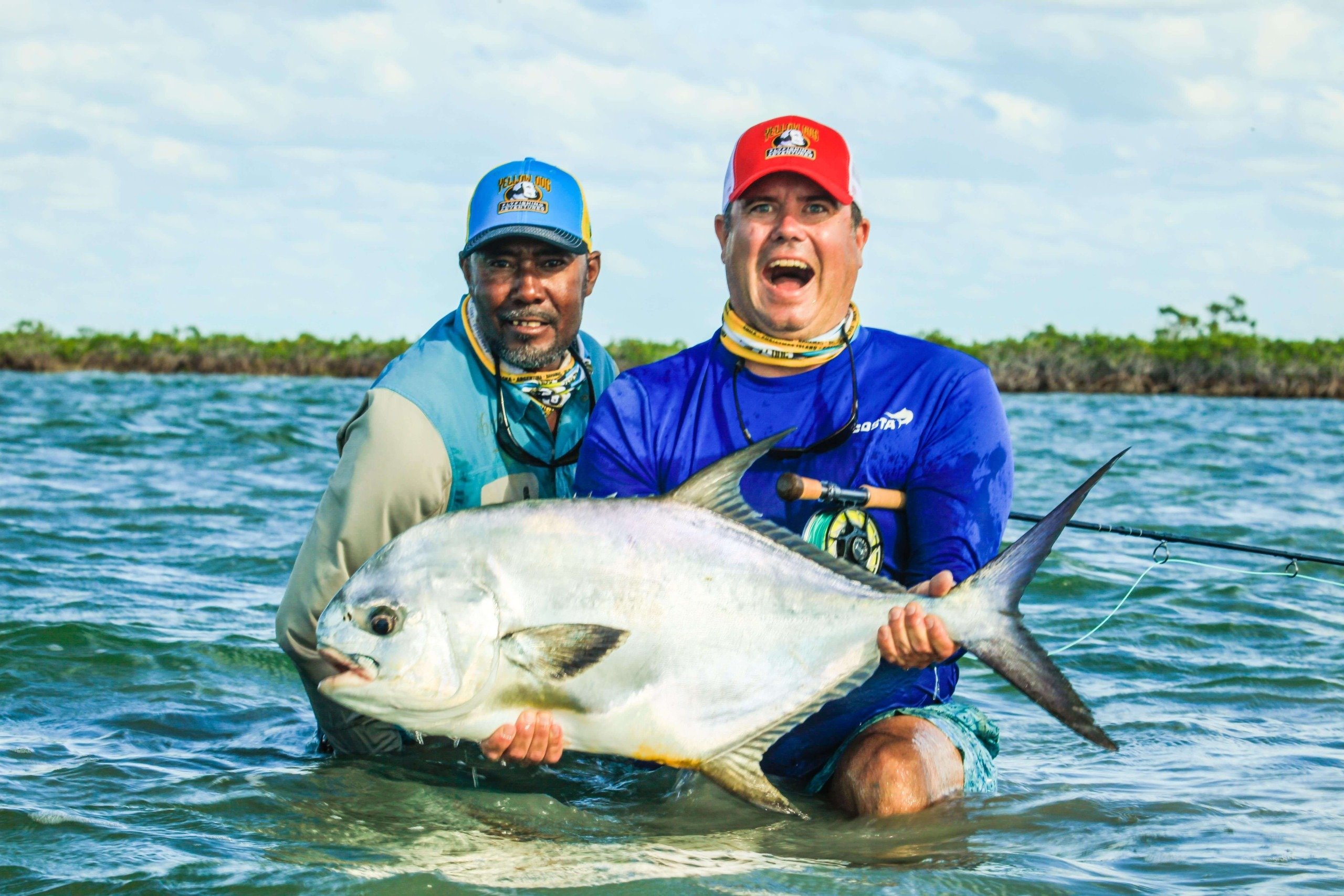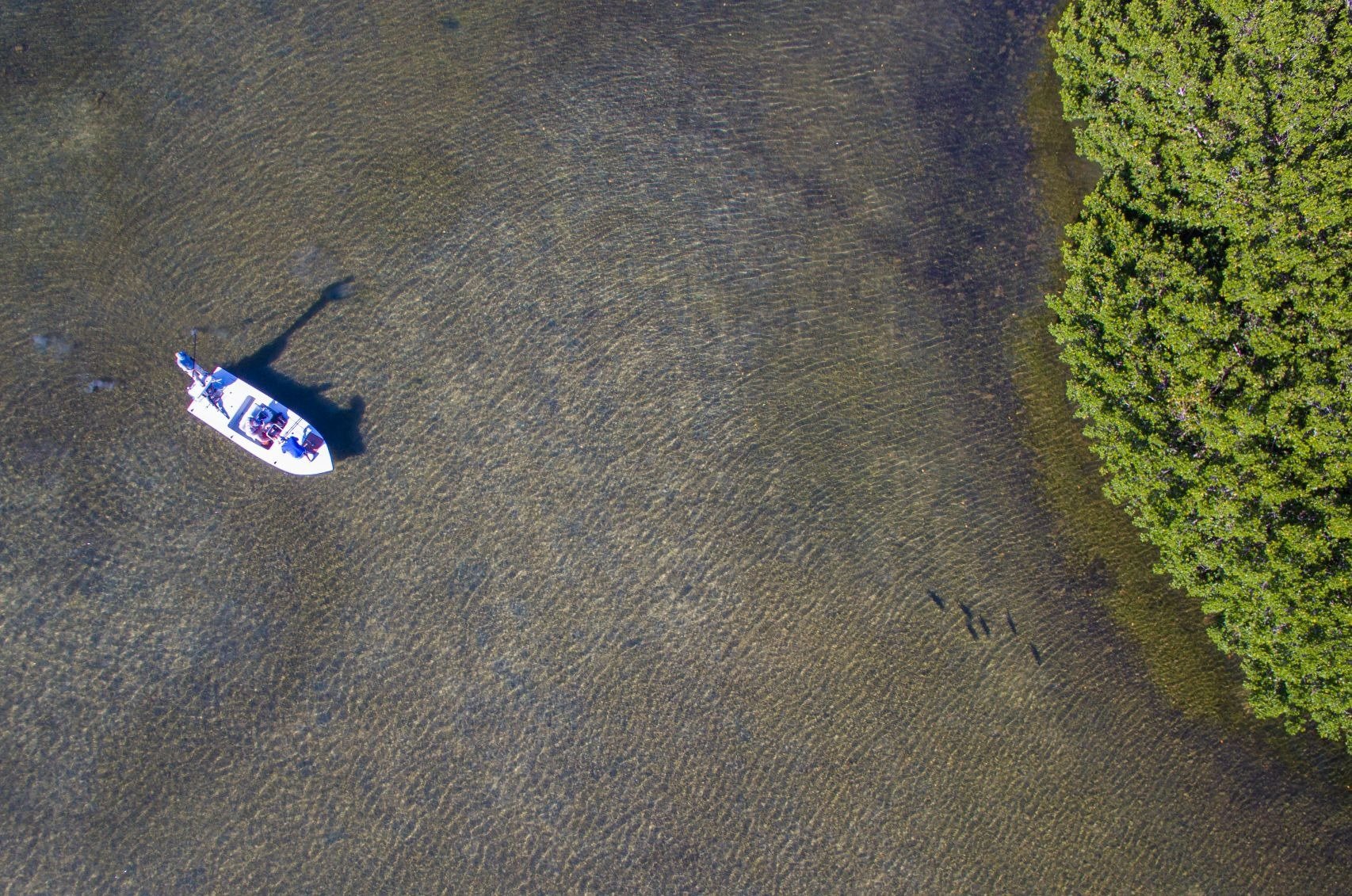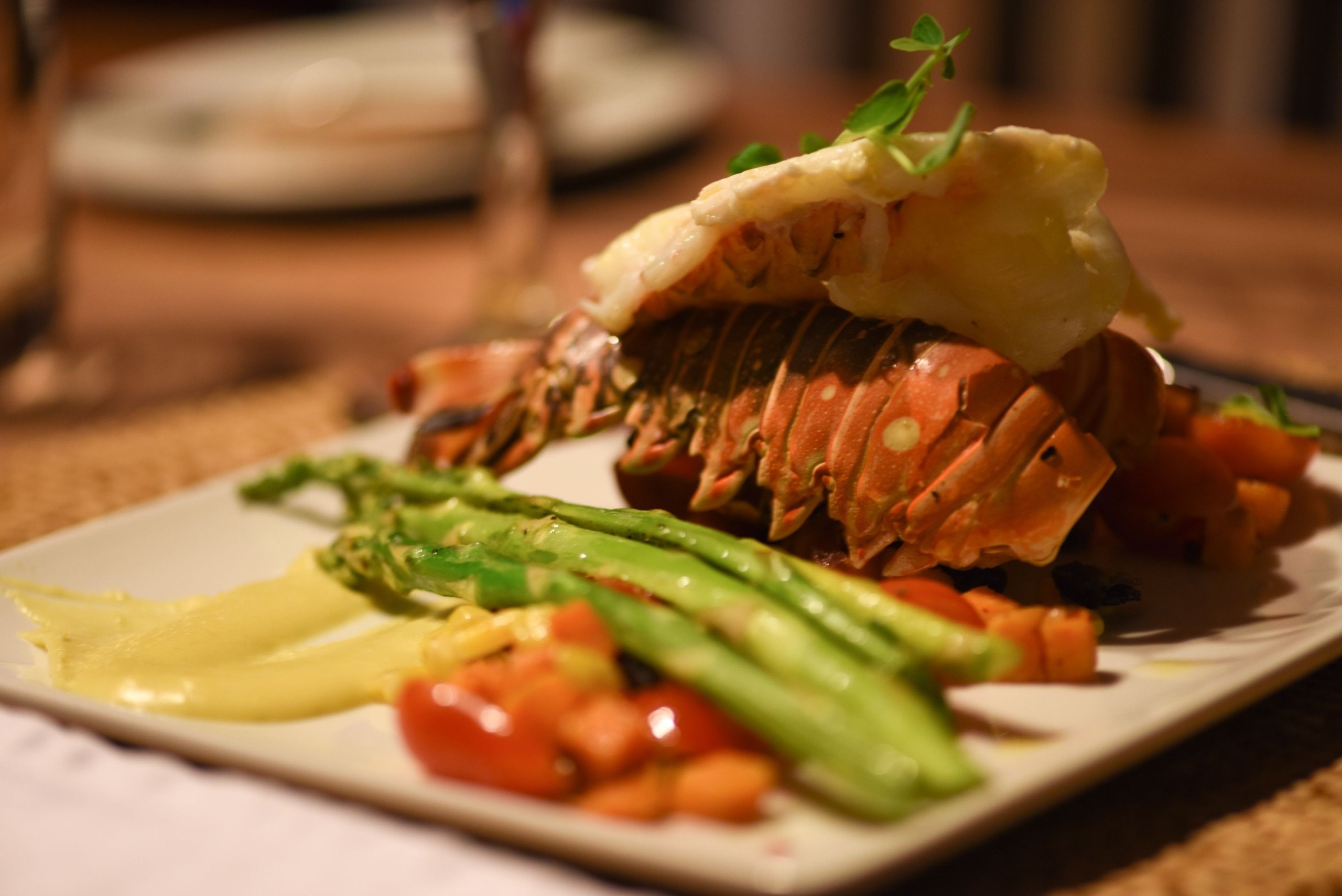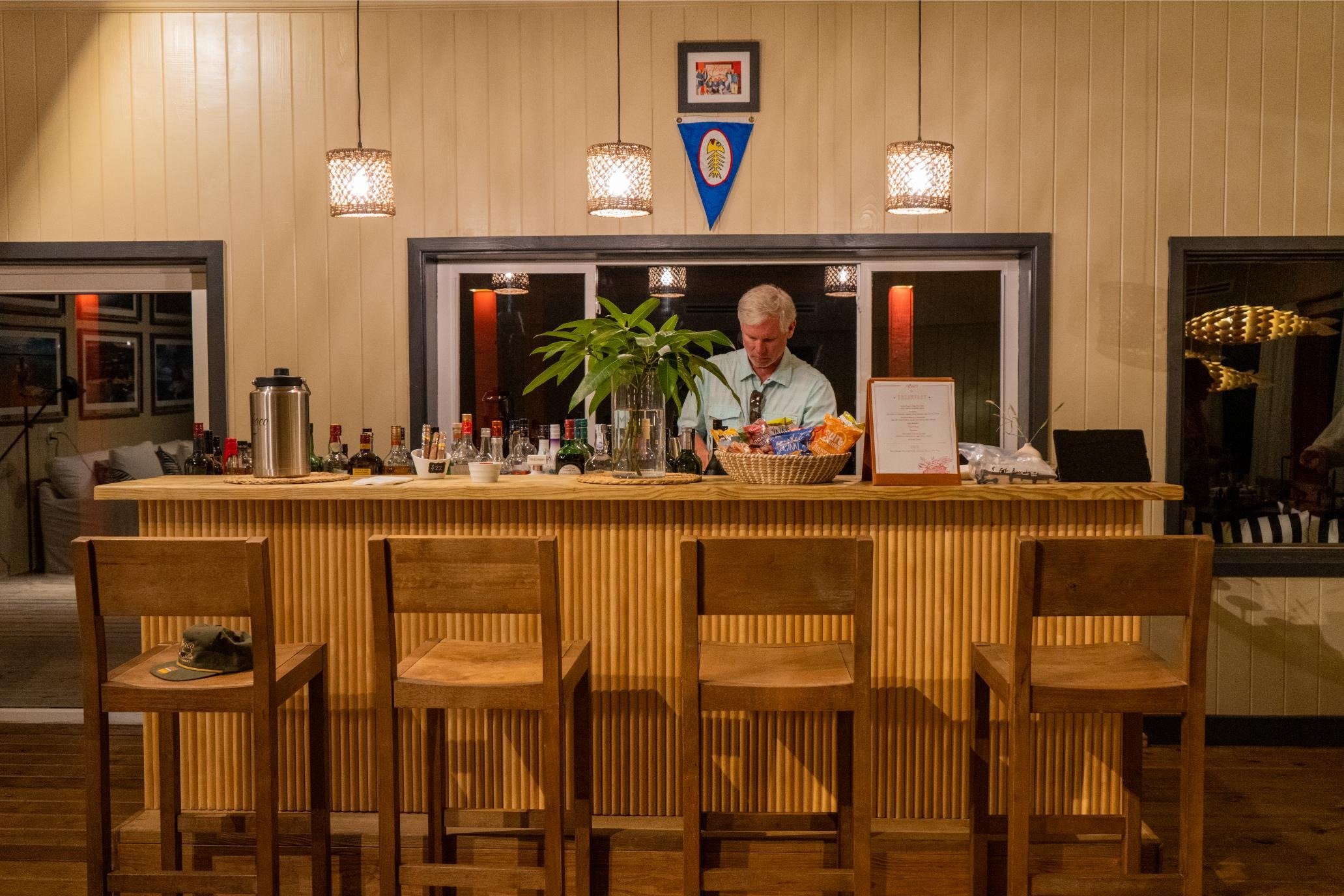 Similar Trips
Quick Reference Legend
Dive / Snorkel Program On-Site
On-Site Equipment
Preferred Couples Destination
Preferred Family Destination
Wi-Fi Available