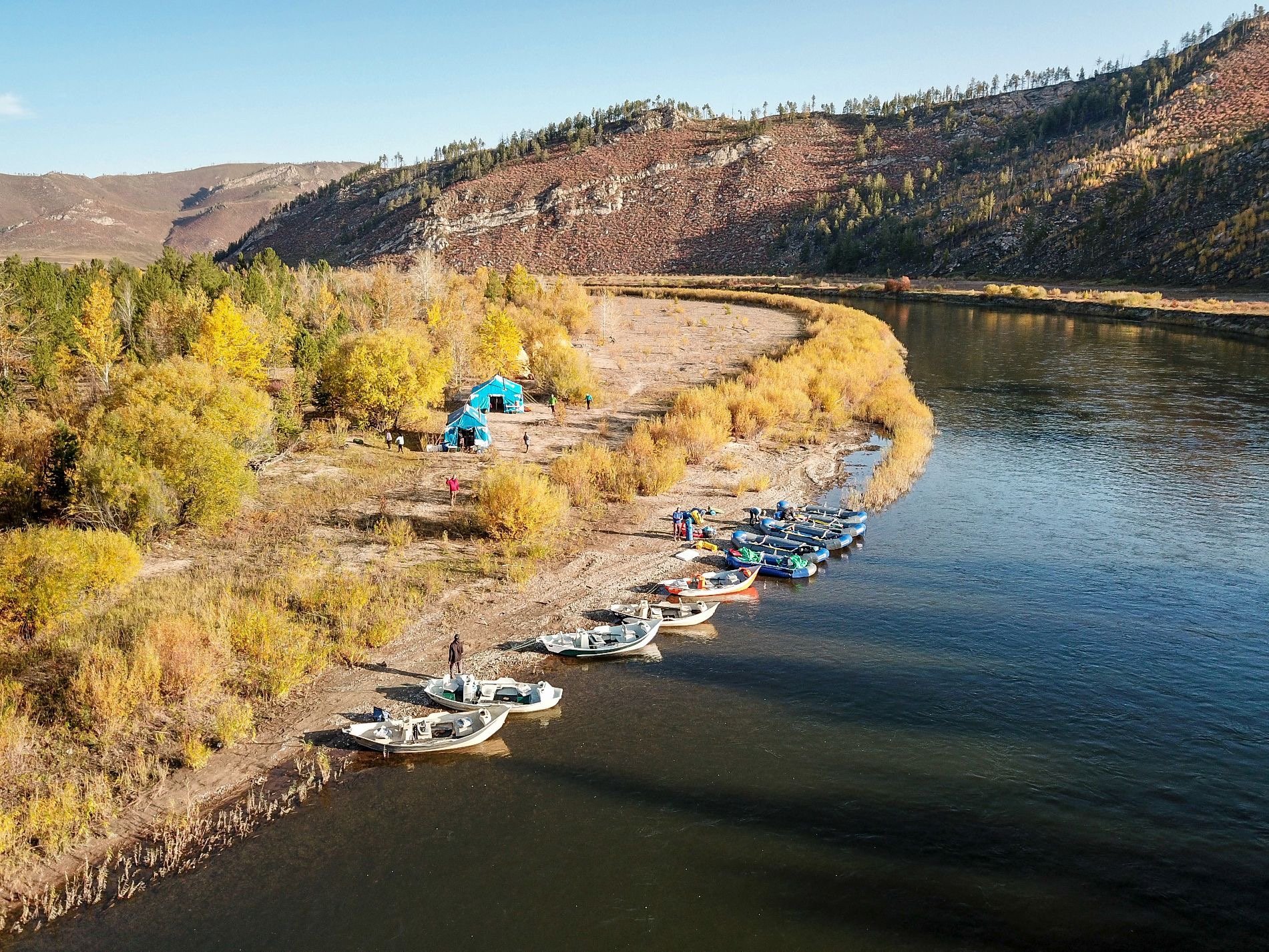 Mongolia
Mongolia River Outfitters

Accommodations
Gers (small, low-ceilinged round tents)

Season
June-October

Species
Taimen (Hucho Hucho Taimen), Lenok, Grayling & Pike

Ideal For
Adventurous Anglers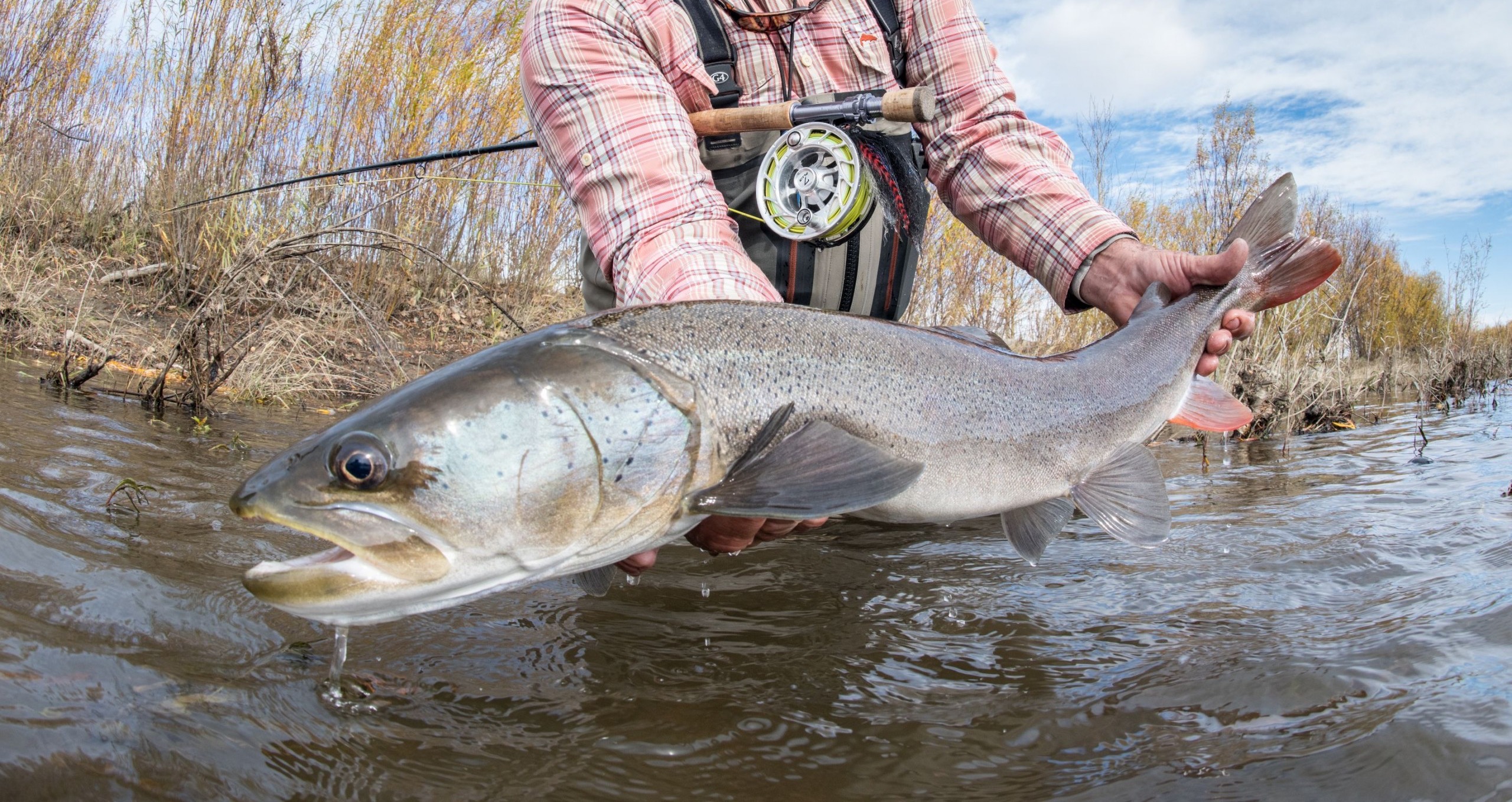 Fly Fishing The Backcountry of Mongolia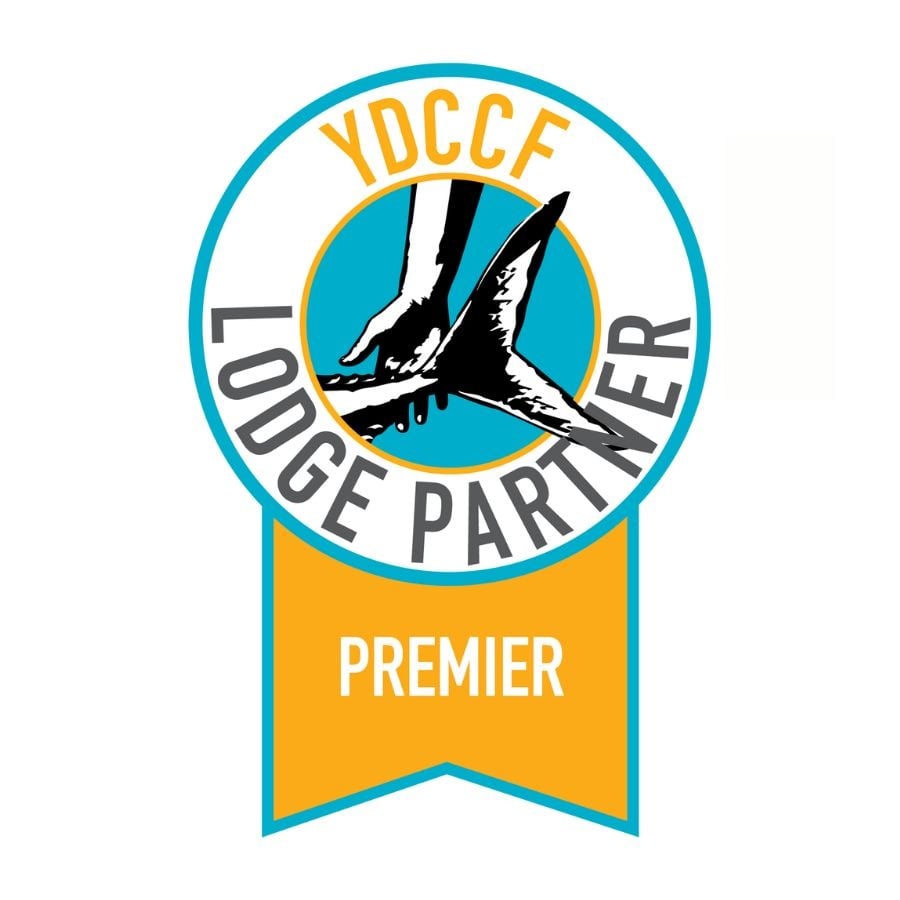 A journey to Mongolia is without a doubt one of the world's greatest fly fishing adventures. The culture is ancient, the landscape is vast, the people are incredibly friendly, and the rivers are home to the largest trout on the planet. Giant taimen – the world's largest salmonids – are the target when fishing these rivers, and their size, aggressive behavior, and heart-stopping eats have made them a favorite with every angler lucky enough to have experienced this trip. With these multi-day wilderness camping trips, anglers will explore a new stretch of water each day, camping each night beneath the Mongolian skies. When you arrive at camp after a full day of drifting and fishing the river, your bags are unloaded and waiting for you, your bed is made and the fire is lit. This is the perfect blend of comfort, adventure, remote waters, and long days of fishing. There are four trips and locations from which to choose from, including the Upper Onon River, the Lower Onon River, the Delger Canyon trip, and the Upper Delger exploratory trip. The outfitter has been fishing in Mongolia since 1991 and outfitting the country since 1993, and we can tell you from personal experience that every aspect of their program is first-rate.
Toggle Between Categories: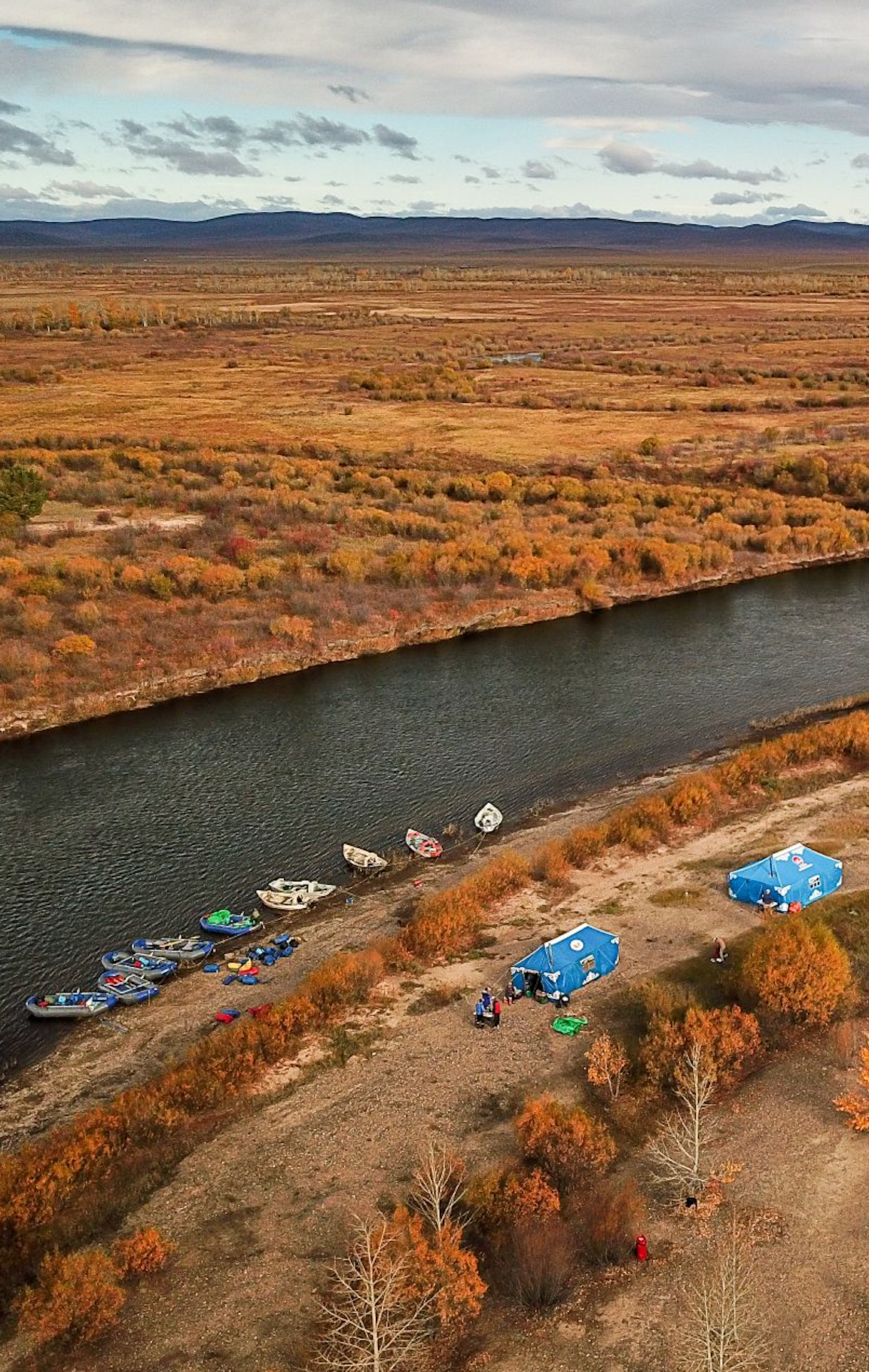 Lodging Details
All accommodations with this program are located directly on the river, utilizing either traditional Mongolian "gers" or high-end tipi tents. Each camp is rustic but very comfortable, and the accommodations are ideally suited for the remote landscape. Gers are aesthetically pleasing, environmentally, and socially appropriate, and extremely comfortable. Sleeping gers are approximately 9 feet high (2.5 meters) and 20 feet (6 meters) in diameter, providing ample space for two anglers. Each ger is furnished with a wood-burning stove, washbasin, camp chairs, and sleeping cots.
On the more remote lower river expeditions, guests are accommodated in Nordic tipis. Each Nordic tipi tent accommodates two cots and offers plenty of room to stand inside. All camps are dismantled at the end of the season, leaving no trace on the local landscape. Each camp reflects Mongolian traditions and is well integrated into the surrounding countryside. There are no generators or stereos, only the sounds of wind in the trees and water over stones, only the lights of candles and stars. Anglers enjoy a full day's float between each camp. If you still have the energy to cast, every camp is situated along a uniquely beautiful stretch of river with great fishing right outside your ger or tipi. All camps have simple toilet and shower facilities. The toilets are clean and private. The shower is in its own designated ger or tent, with plenty of space for changing clothes. Hot water for showers is provided by a wood stove inside the shower tent.
Onon River – Upper River Adventure
On upper river trips, guests are accommodated in traditional Mongolian gers with full vehicle support for each location. Each camp on the upper river features large, central dining gers where anglers and guides can relax as a group after each day on the river. The individual sleeping gers feature comfortable cots, linens, and wood-burning stoves – the ideal set-up for two people. These camps reflect Mongolian traditions in the spectacular valley where Genghis Khan was born. There are no generators or stereos: only the sounds of the running river and the wind in the trees. The only lights are candles, lanterns, and the stars that fill the sky.
Onon River – Lower River Adventure
The camps on the lower river are a bit more rustic than those on the upper section of the Onon. That said, they are still incredibly comfortable. Each day the camp staff will carry the entire camp downstream to the next campsite, including a full, heated dining tent large enough to seat 14 people. Guests sleep in Nordic "tipi" tents, each outfitted with comfortable cots and plenty of headroom. On the last three nights of this trip, guests will stay in the outfitter's private ger camp. During the fall season in this section, it is common to hear red deer roaring in the morning and wolves howling at night.
Onon River – Upper and Lower River Combo Adventure
The ultimate Mongolia fishing experience! These longer combo packages begin with the complete Upper River Adventure, with an extension on the back end that then transitions into the Lower River Adventure. Fourteen continuous fishing days exploring nearly 180 miles (300 kilometers) of amazing water. This is the ideal trip for those that really want the full and complete Taimen experience!
Delger River – Canyon Trip
Every season, our outfitter establishes eight camps along the river's canyon section. These are usually all ger (yurt) camps, but if early season access conditions are difficult, guests may be accommodated in tipis at the three lower camps. All of the camps are well-appointed and very comfortable. Each camp features a simple toilet and hot shower facilities.
Delger River – Headwaters Expeditionary Trip
This is the most adventurous and physically demanding trip in the line-up and one that is ideally suited for those that love to hike, walk and wade. Guests will begin this trip at the upper ger camp, hiking or riding into the backcountry to reach the headwaters. There are three comfortable tipi camps located in the headwaters area. Guests will start the week with a few days of fishing at the top of the stretch, before making their way back downstream for several days to access more spectacular water. On the downstream journey, the group will use rafts to reach fishing water and move gear to the next tipi camp. The last night on the river is back at the upper ger camp. As with all of these trips, anglers can expect great meals and the support of hard-working, professional camp staff. Please note that you must be in good physical condition to participate in these expeditionary trips.
Food and Beverages
Regardless of which destination you choose, you will be amazed by the quality and diversity of the camp menus. The camp cooks are true professionals, and all meals are designed for Western tastes. You can expect big breakfasts, hot lunches served buffet-style on the river each day and multi-course dinners that feature plenty of meat, fresh vegetables, and fruits. Breakfasts and dinners are served in spacious wall-tents or in large gers warmed with a wood-burning stove. Please let us know if you have any specific dietary requirements, as the staff will do their best to accommodate you.
The Camp Staff
Northern Mongolia reminds many guests of the American West in another era, before dams, paved roads, and barbed wire came along. Local residents continue to make the most of this unfettered landscape, following a traditional nomadic lifestyle with deep, Tibetan Buddhist roots and serious respect for nature. Mongolian culture venerates hospitality, and the camp staffs that work for Mongolia River Outfitters are no exception. They are wonderful, hard-working, and highly attentive individuals. You'll have a great time getting to know them, and everyone on the team will work hard to make your visit both fun and memorable. When it comes to the fishing guides, you'd be hard-pressed to find a stronger international team. These folks are floating Mongolian rivers from June through October every year. They come from as close as the nearest village to as far away as Chile, Morocco, New Zealand, and Montana. They are seasoned veterans with decades of experience, and you'll no doubt enjoy their knowledge and enthusiasm for the country, fly-fishing, and for taimen conservation.
Typical Length of Stay
The typical package will depend on which trip package you are doing. The shortest packages include seven (7) nights camping on the river, with six (6) full days of guided fishing days. The longest trips are the two-week Onon River trips that combine floats on both the upper and lower sections of the river. Regardless of the package, anglers will overnight on the front end of the trip in Ulaanbaatar, with the option to add a second UB overnight on the back end of the trip. (These hotel nights are included in each package.) Please contact Yellow Dog for full itinerary details.
Non-Angling Activities and Options
Mongolia is an amazing country, and the rivers throughout the country are home to many important cultural sites. On request, our outfitter can certainly accommodate and host non-anglers and can arrange for guided horseback riding, hiking, and area cultural visits. While this is primarily an angling-focused destination, non-anglers that appreciate a remote location and an interesting culture will also enjoy these areas of Mongolia. On the front and back end of the trip, Ulaanbaatar is a great place to explore. The capital of Mongolia is a busy, bustling place, home to more than a third of the country's population. UB (as it is referred to by ex-pats and tourists) offers all types of craft markets, museums, public squares, and a number of good restaurants and hotels.
Internet / Communications
Wi-Fi is not available in any of the camp locations, which means that once you depart Ulaanbaatar, you will be offline and totally unplugged for the duration of the trip (something that is getting harder to find these days). Some U.S. cell phones may work in UB but none will work in the camp. There is very good Wi-Fi access at the hotel in UB.
Gallery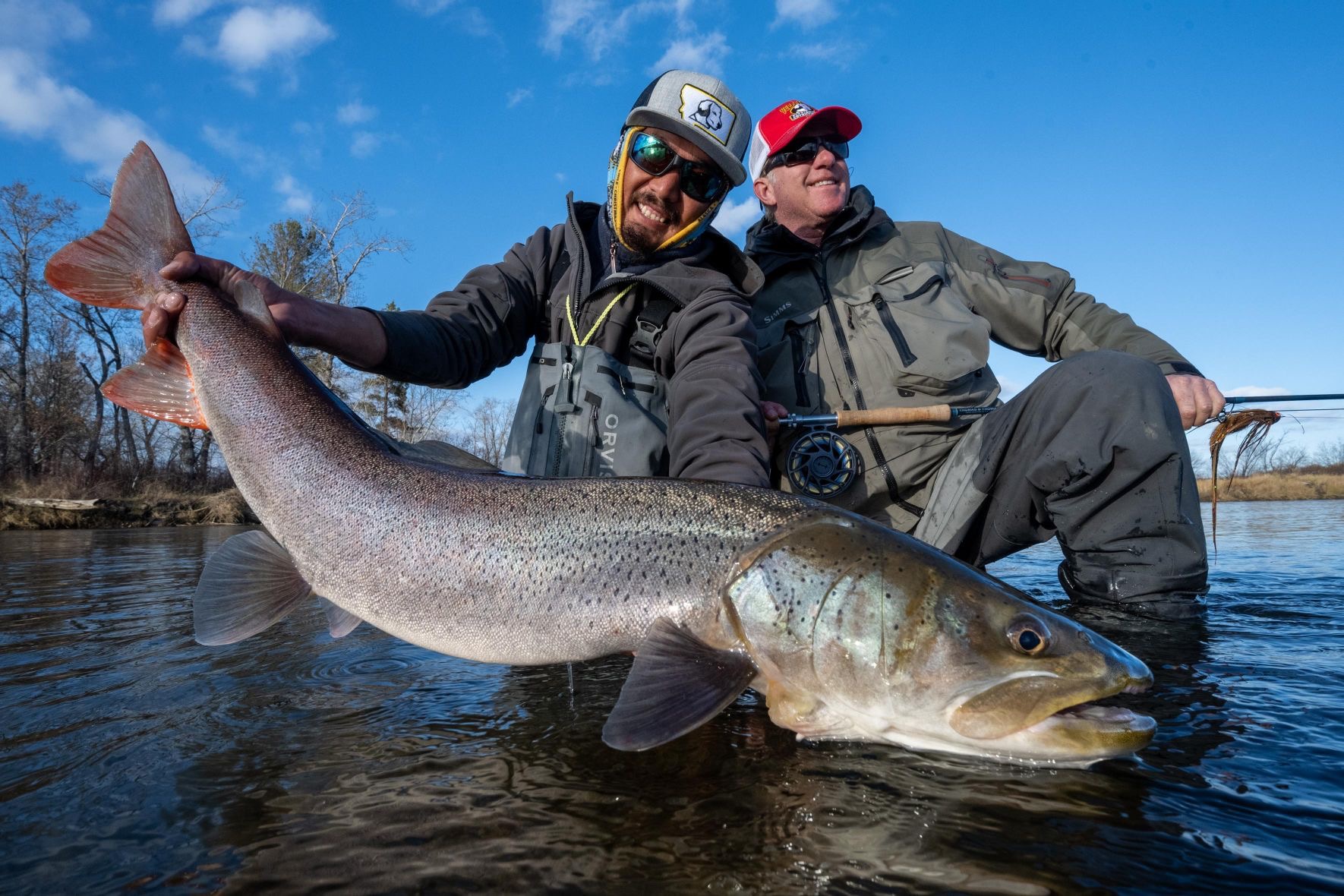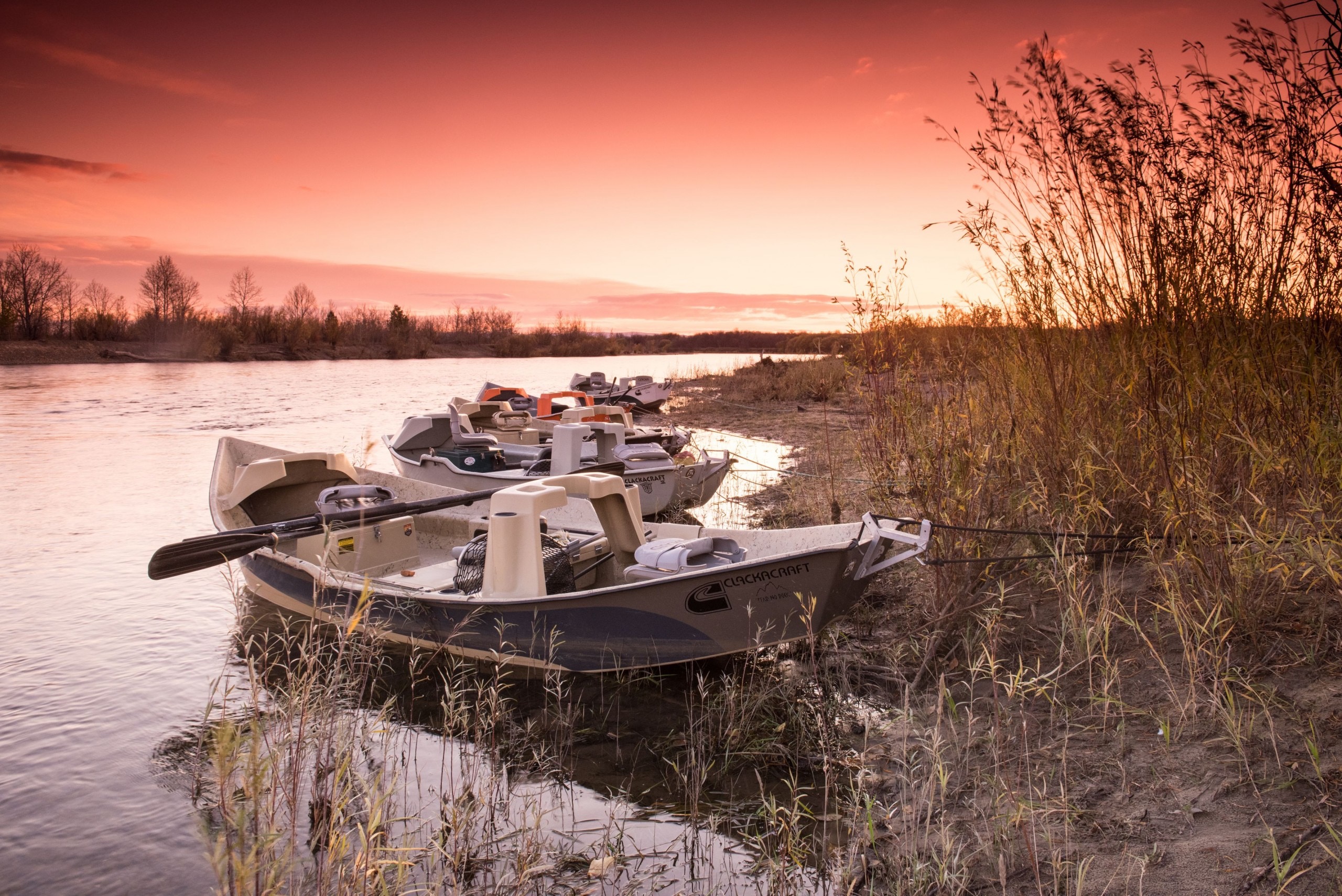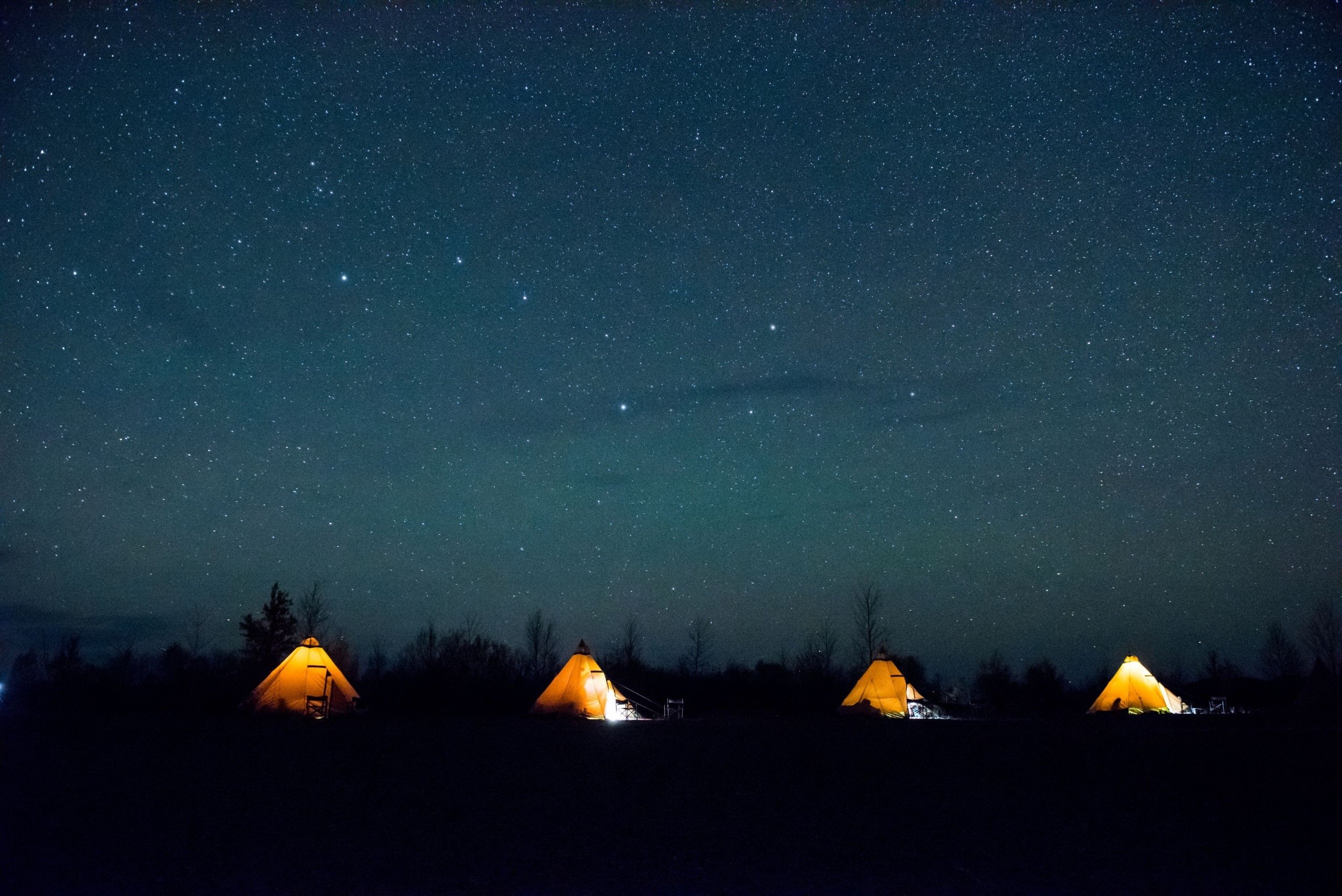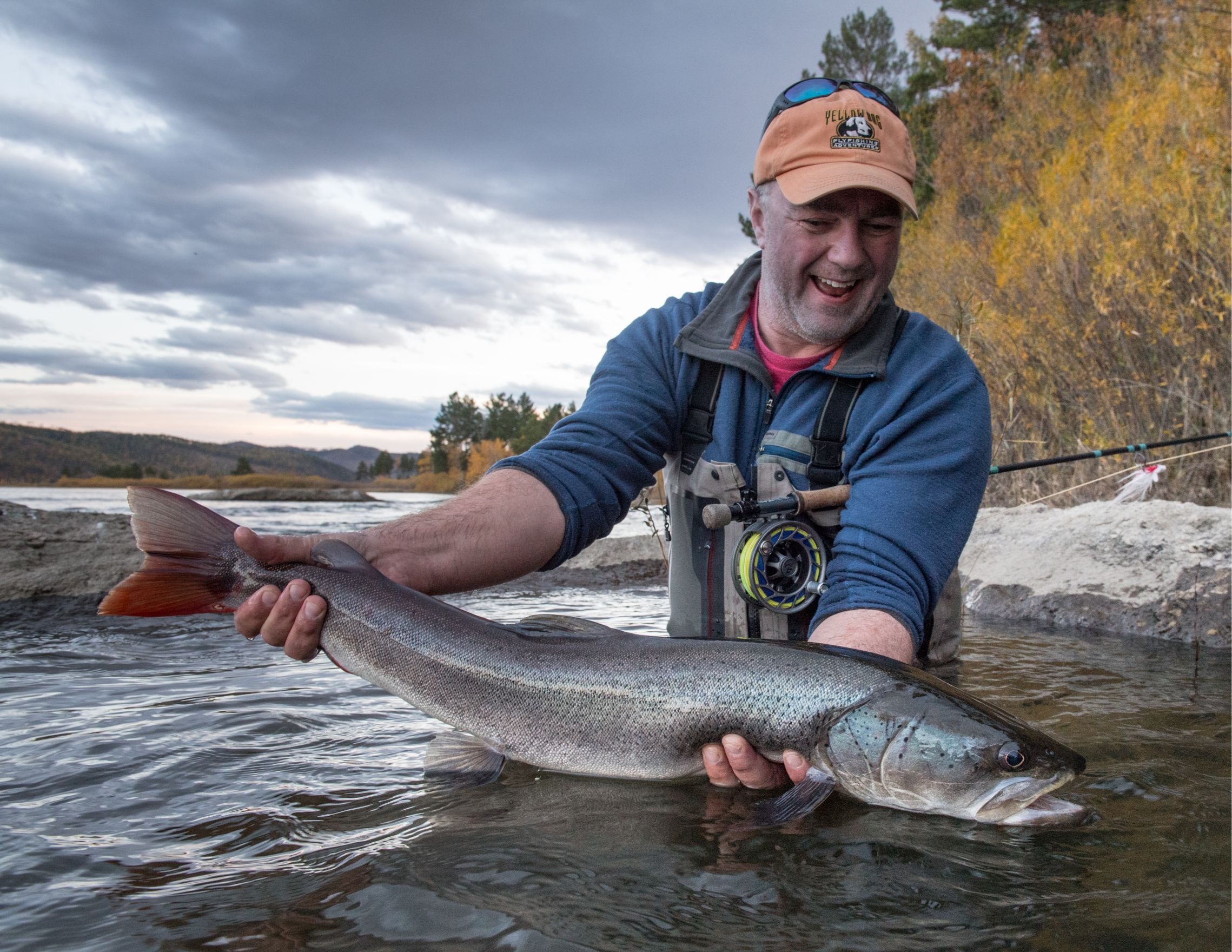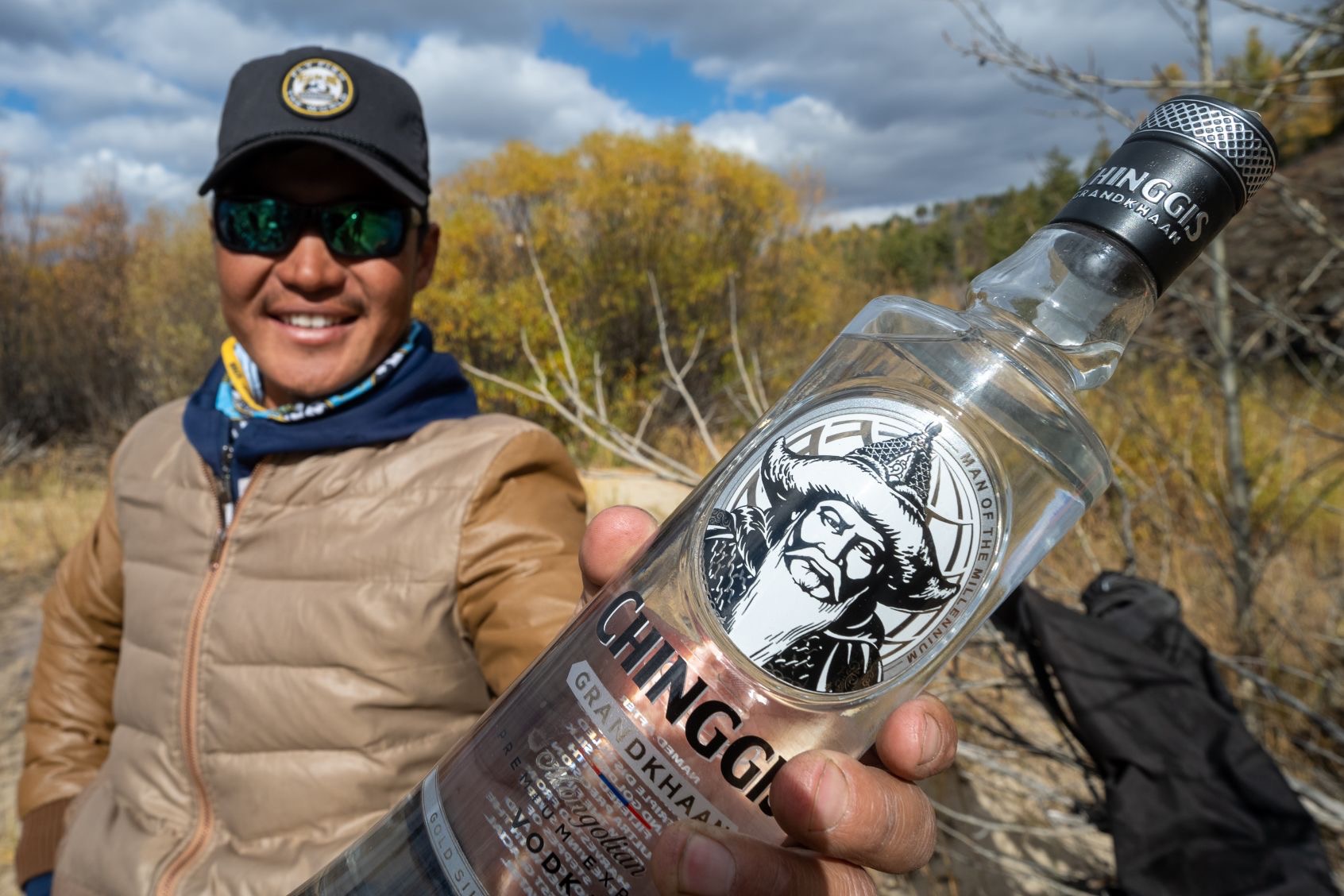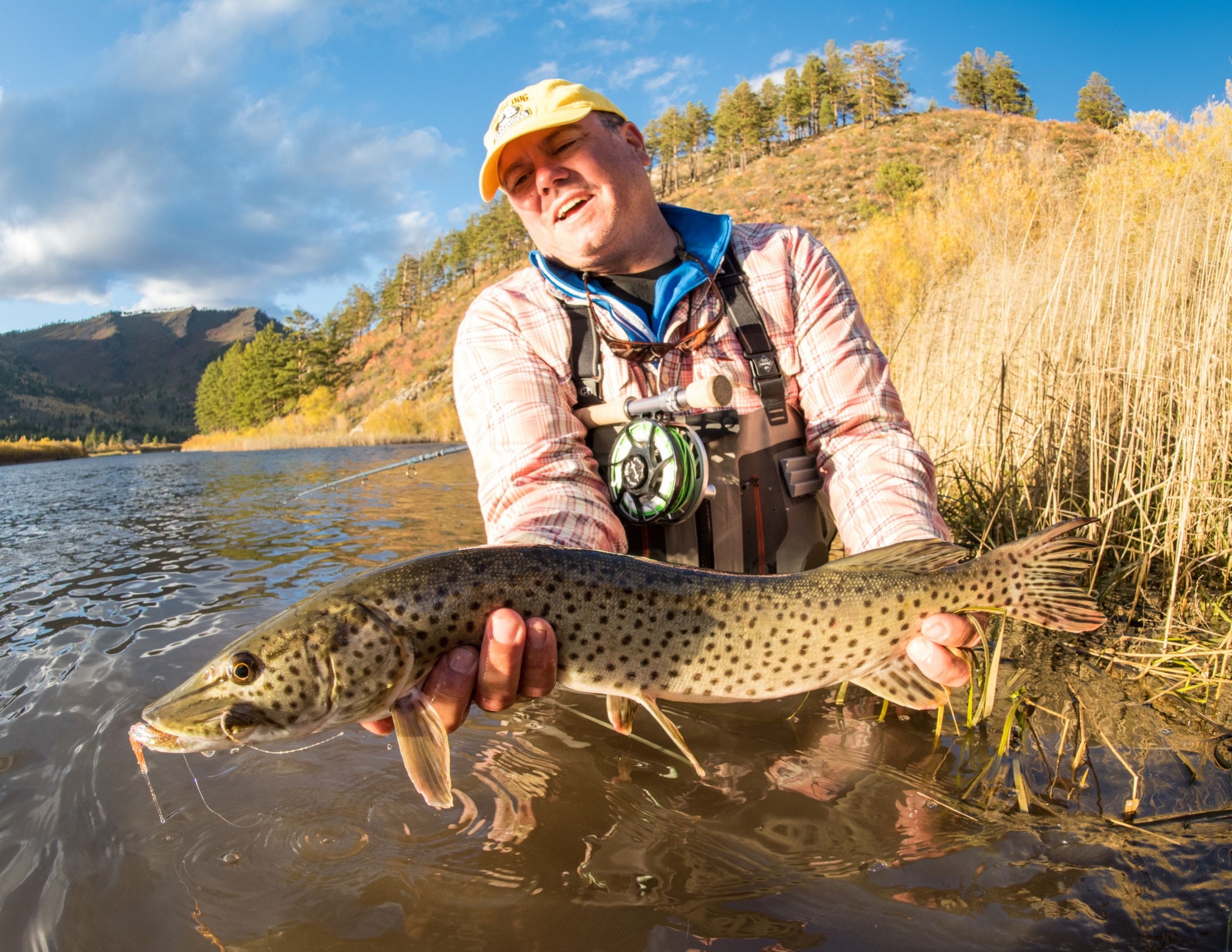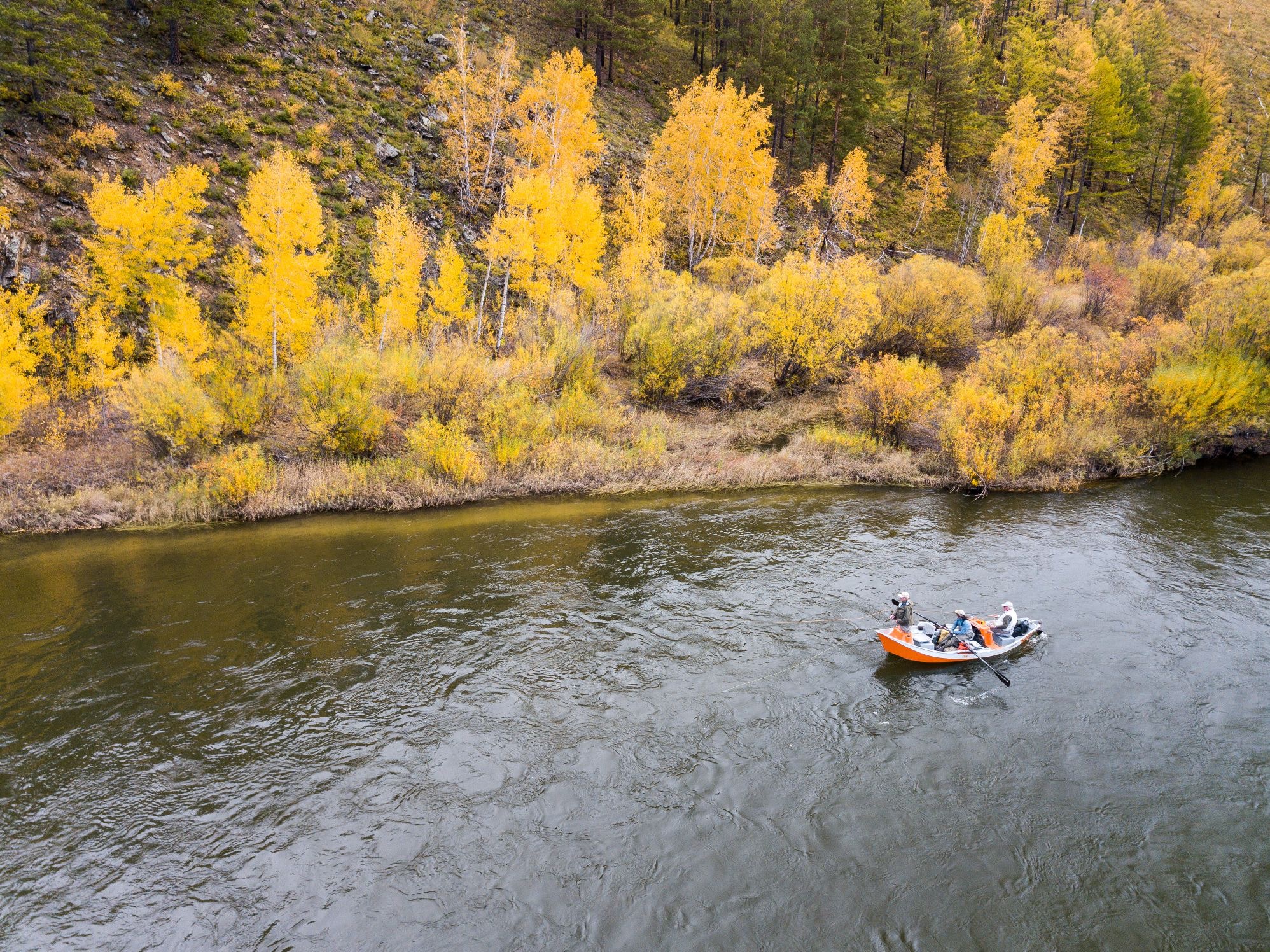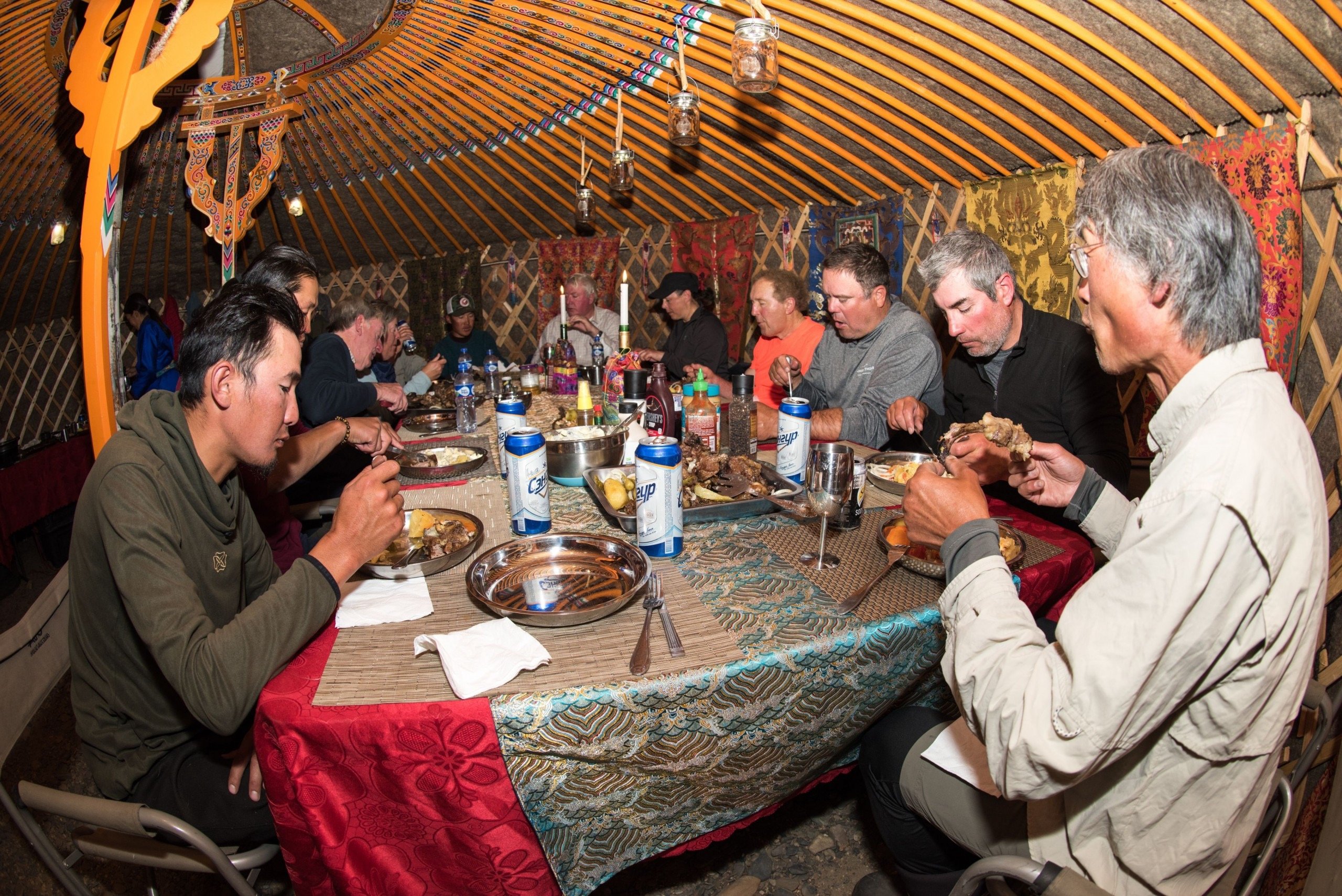 Similar Trips
Quick Reference Legend
Dive / Snorkel Program On-Site
On-Site Equipment
Preferred Couples Destination
Preferred Family Destination
Wi-Fi Available