Your Local Source For Fishing Reports
Big Sky Country is our backyard. We've put our passion for Montana fly fishing trips to work and have hand-picked a selection of fly-fishing lodges, overnight float trips, and day trips. If you're thinking of a Montana fly fishing vacation, looking for a multi-day wilderness fishing experience, or just visiting Bozeman or Missoula or another Montana town and want to add on a fishing trip, let Yellow Dog's Montana roots work for you.
Listen to this WAYPOINTS Podcast: Jake WELLS – Planning the Perfect Trip to Montana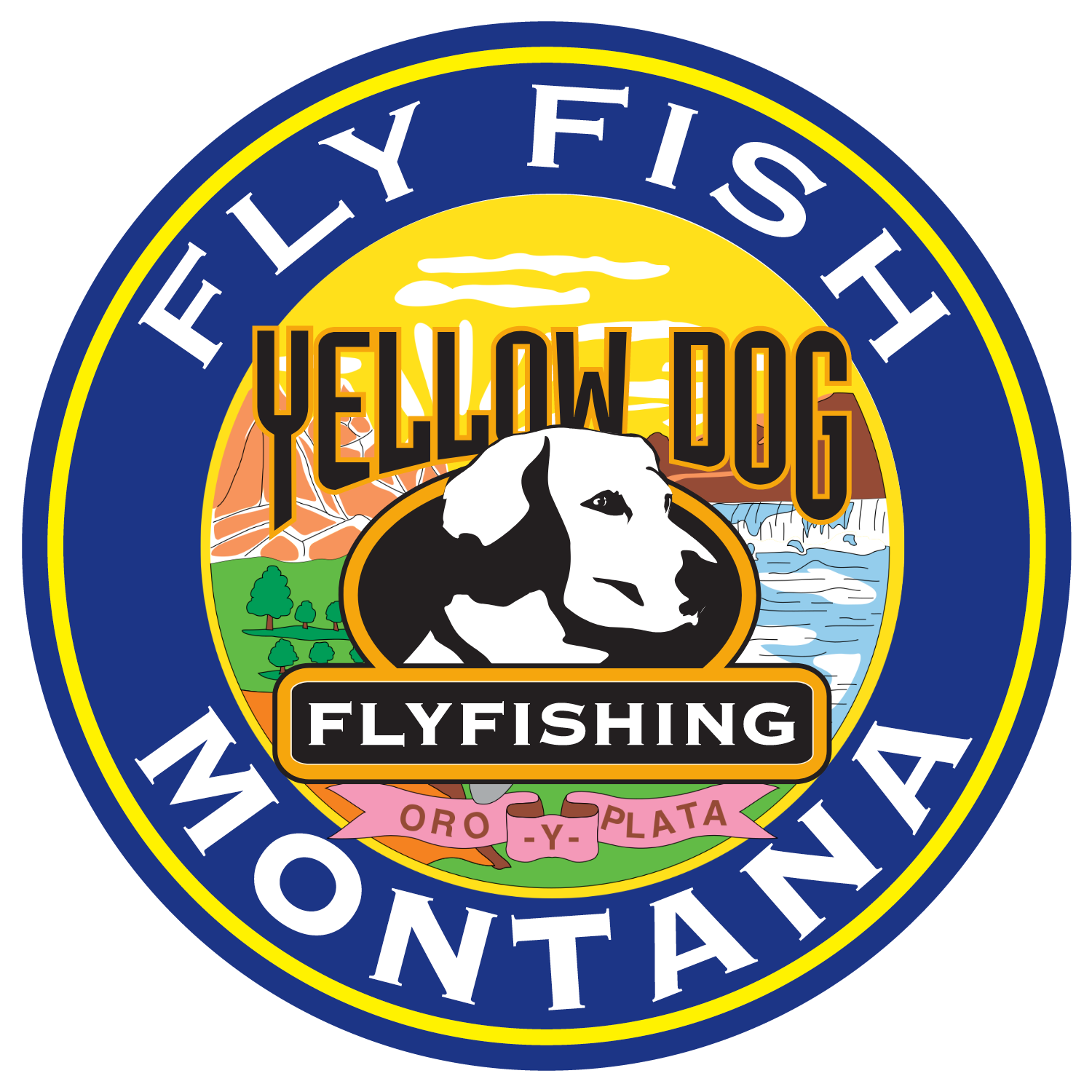 Upper Madison River Fishing Reports
Updated Oct 02, 23
*Flow Data: Madison River at Kirby Ranch near Cameron, MT
We are expecting more cool temperatures and rain Sunday in Ennis but nice slightly windy days until then. Sunday could make for really good BWO fishing and or mahogany fishing. Just need the bugs and the fish to cooperate. If they don't, tossing a streamer around is a great way to find big fish. The Upper Madison remains one of the best fishing options around Bozeman. Try fishing a Shop Vac or a Perdigon style fly under a worm, under an indicator to find the most fish. If that doesn't work, fishing a stonefly nymph with a Fly Formerly Known as Prince under an indicator is usually a consistent way to catch fish on the upper. When nothing else seems to be working, we have found success dead drifting or dragging a McCunes Sculpin under an indicator. Streamer fishing has remained productive and will only get continue to get better. Sparkle Yummy or Peanut Envy's are fantastic choices. Maybe October Caddis? Fishing a big orange dry fly certainly isn't a bad method to test out.
To purchase an assortment of up-to-date, hand-selected flies for the Madison River:
Select the Montana Fly Assortment below
Select the number of desired flies
Enter where and when you plan on fishing
Opt for In-store pickup at checkout
Montana fishing licenses are available for purchase online at Montana Fish, Wildlife & Parks and at Yellow Dog Flyfishing - Fly Shop (some exceptions may apply). If you are planning to fish in the headwaters of the Gallatin River area above Taylor's Fork (approx. 1 mile upstream); be aware that most of this is in Yellowstone National Park which requires a separate fishing license and is seasonally open to fishing according to YNP regulations.
For Shuttles on the Upper Madison Contact:
Rocket Shuttles: (406) 581-4626 or (406) 764-9886
Dorothy's Shuttle Service: (406) 682-4886
Driftaway Shuttles: (406) 682-3088
Historical River Flow
Discharge Rate (cfs)
Date