Your Local Source For Fishing Reports
Big Sky Country is our backyard. We've put our passion for Montana fly fishing trips to work and have hand-picked a selection of fly-fishing lodges, overnight float trips, and day trips. If you're thinking of a Montana fly fishing vacation, looking for a multi-day wilderness fishing experience, or just visiting Bozeman or Missoula or another Montana town and want to add on a fishing trip, let Yellow Dog's Montana roots work for you.
Listen to this WAYPOINTS Podcast: Jake WELLS – Planning the Perfect Trip to Montana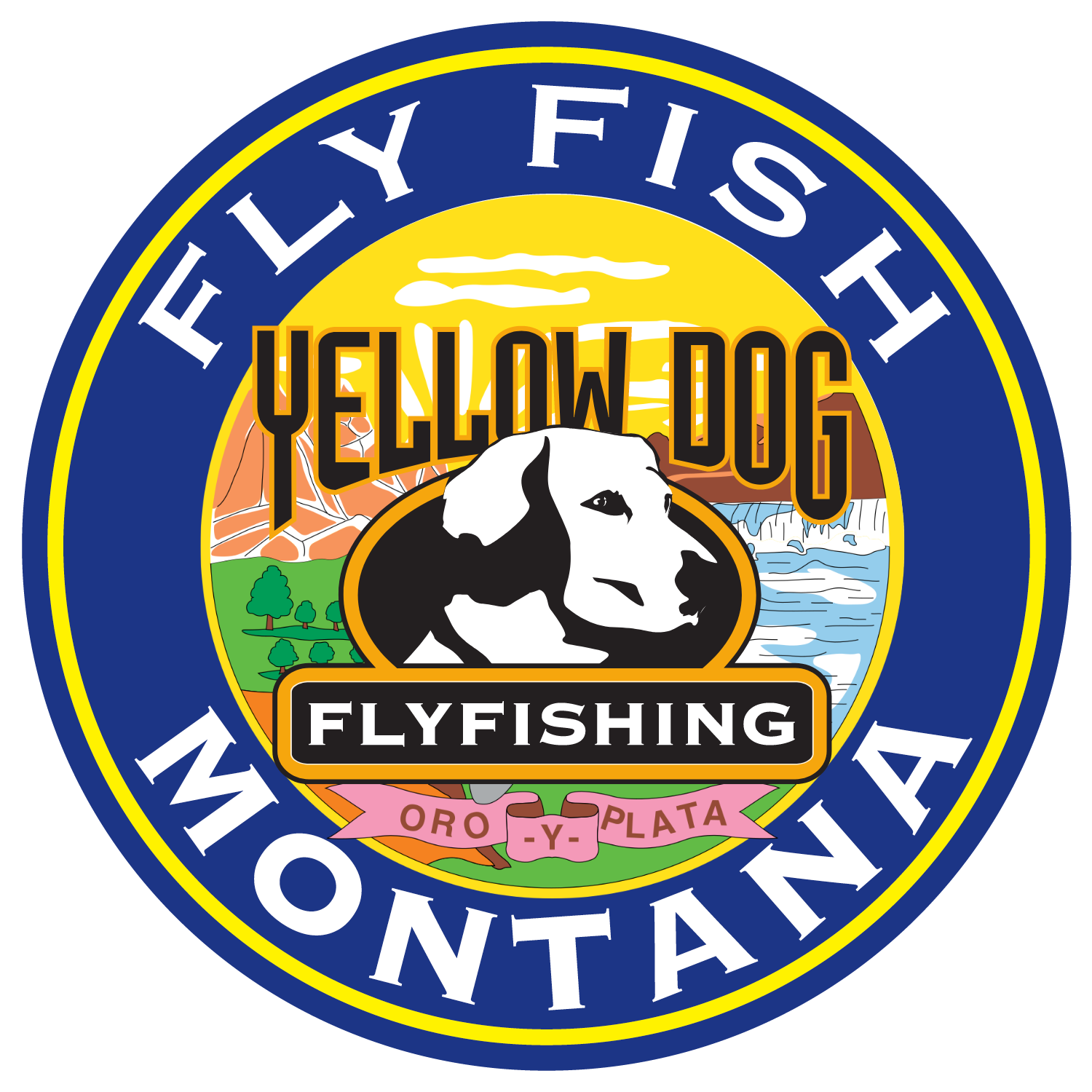 Missouri River Fishing Reports
Updated Oct 02, 23
Flow Data: Missouri River below Holter Dam near Wolf Creek, MT
The Missouri is fishing great and will only improve over the next few weeks with dropping water temperatures. Blue wing olive hatches have been pretty good and fish will be willing to eat them this weekend with cool, cloudy, and rainy conditions anticipated. If fishing small dries doesn't suit you, try an October Caddis, you might be surprised by something big. If fish do not want to commit to the October Caddis, try a dropper a few feet below the dry. No need to get out early with the cool weather for dry fly angling. Nymphing has still been great with Micro Mayflies, large Hares Ear's weight flies, olive perdigons and Zebra Midges. Streamer fishing and swinging have been getting better the last few days.
To purchase an assortment of up-to-date, hand-selected flies for the Missouri River:
Select the Montana Fly Assortment below
Select the number of desired flies
Enter where and when you plan on fishing
Opt for In-store pickup at checkout
Montana fishing licenses are available for purchase online at Montana Fish, Wildlife & Parks and at Yellow Dog Flyfishing - Fly Shop (some exceptions may apply). If you are planning to fish in the headwaters of the Gallatin River area above Taylor's Fork (approx. 1 mile upstream); be aware that most of this is in Yellowstone National Park which requires a separate fishing license and is seasonally open to fishing according to YNP regulations.
Call below to arrange a Missouri River shuttle:
The Trout Shop: 800-337-8528
Crosscurrents: 406-235-3433
Headhunters: 406-235-3477
Historical River Flow
Discharge Rate (cfs)
Date