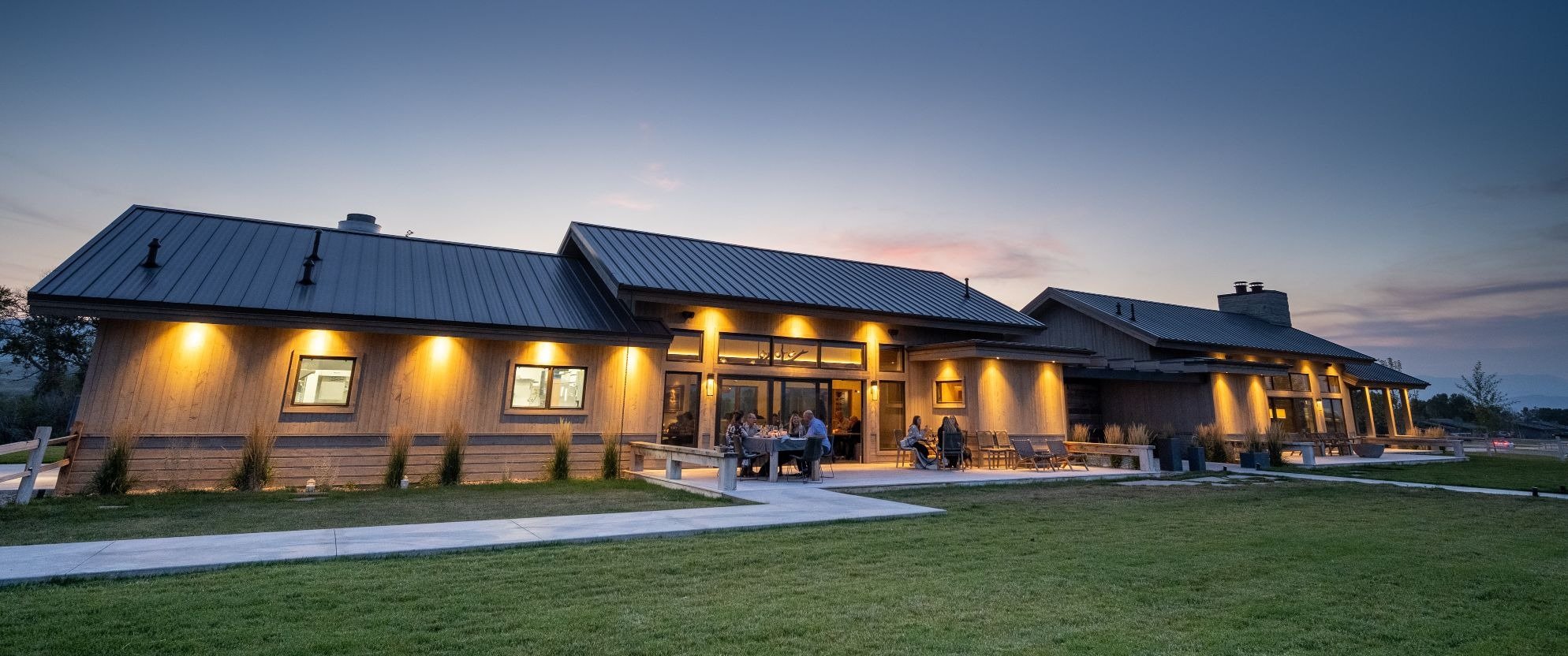 Montana
Madison Double R
Ennis

Accommodations
Guest Cabins

Season
April-October

Species
Rainbow & Brown Trout

Ideal For
All Anglers
Luxury Montana Lodging on the Madison River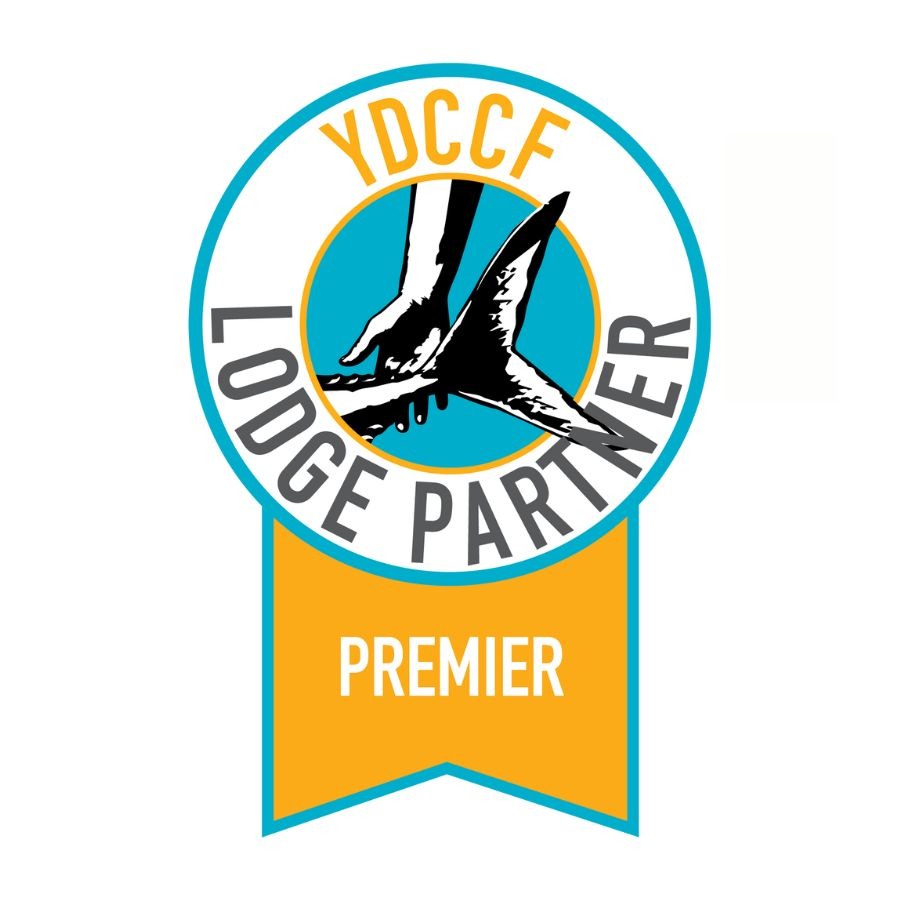 The property was previously a historic cattle ranch, and the neighbors across the river still have a working cattle operation that provides a classic Western vibe to the area. Madison Double R's name was inspired by the property's original name, the River Ranch. Owners and hosts John and Krista Sampson came to Montana in the early 1990s and soon thereafter opened Ruby Springs Lodge, one of the top lodges in the West. Over the years, they continued to learn what it takes to create the ultimate fly fishing lodge experience, helping develop a first-quality fly fishing guide program, superb cuisine, comfortable accommodations, and the right balance of sophisticated service with an easygoing atmosphere. The Sampsons bring over 25 years of experience in the lodging and fly fishing world and hand-picked staff to launch and grow this new endeavor.
Toggle Between Categories: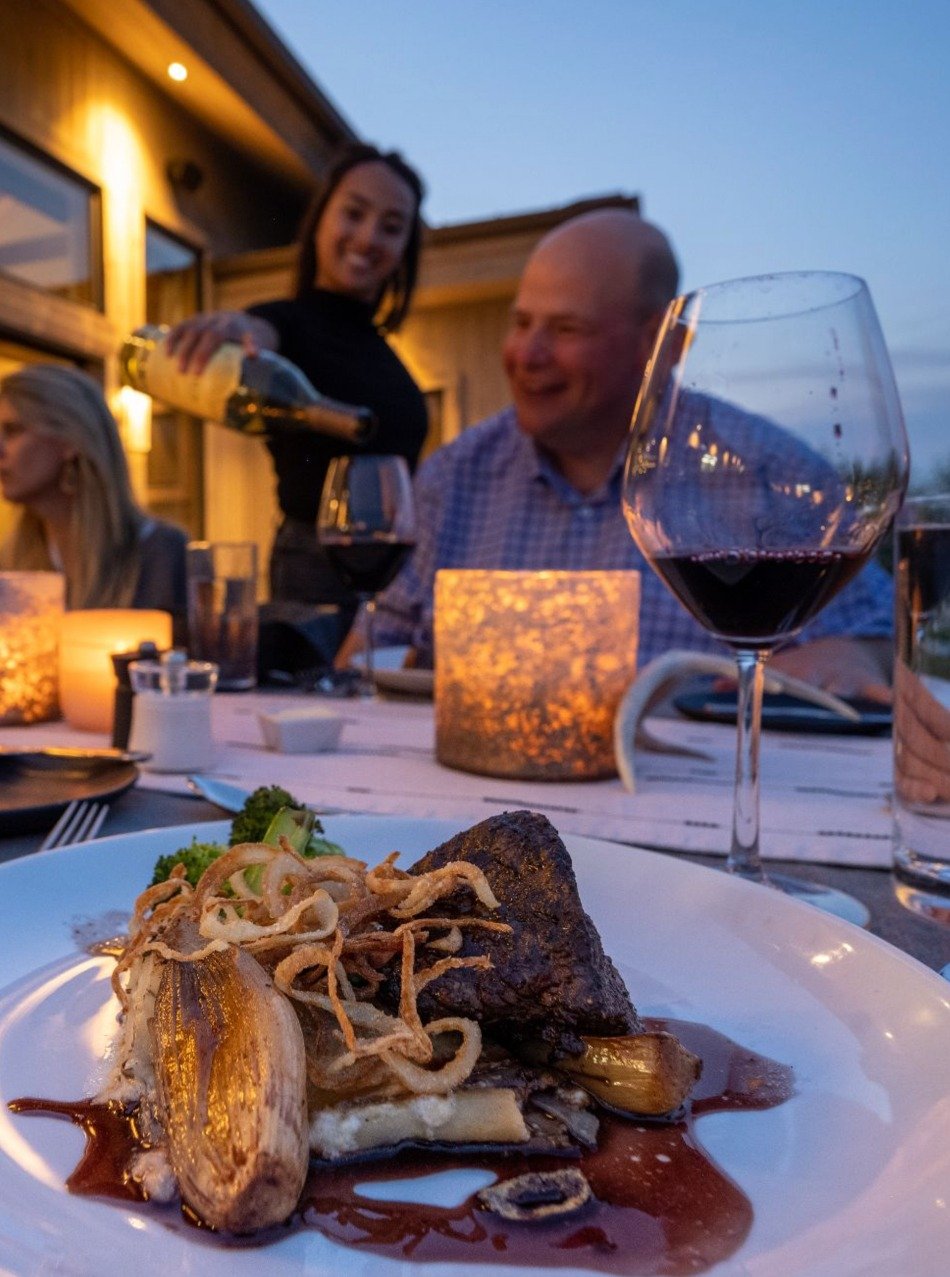 Lodging Details
The Main Lodge
This beautiful 3500-square-foot lodge is comprised of two pods connected with an outdoor trellised terrace. The lounge portion of the Main Lodge features a full bar with premium wines, beers, and spirits, a river rock fireplace, two TVs, and an outdoor covered fireplace porch with stunning views where hors-d'oeuvres are served as the sun dips below the horizon. In the other half, the spacious dining room boasts massive windows with views across the pond and meadows and views of the mountains in the other direction. For much of the summer, the windows slide aside for an immersive outdoor dining experience. Also, in the Main Lodge is an office for check-in, as well as a shop stocked with sunscreen, sunglasses, and Madison Double R branded items to help you remember your stay.
Creekside Cabins
These five spacious cabins provide simple luxury in a very private setting. With views looking out over a beautiful meadow ringed by towering cottonwoods, it's not uncommon to see deer, eagles, coyotes, elk, the occasional moose, and an abundance of other classic Montana wildlife. Two queen beds, oversized showers, soaking bathtubs, wood-burning fireplaces, flat-panel TVs, hardwood floors, outdoor cedar decks, and small kitchenettes are some of the amenities that make these cabins a supremely comfortable hideaway at the end of each day.
Mountainview Cabins
Two 1700 square foot, 2-bedroom cabins thoughtfully-positioned next to each other are perfect for those who have something sophisticated, spacious, and possibly social in mind. Comfortably sleeping up to 8 guests, the Mountainview Cabins are ideal for up to 4 couples, 8 friends, or a sprawling single-occupancy option. Each of the 4 guest rooms has 2 queen beds, oversized showers, soaking tubs, hardwood floors, wood-burning fireplaces, flat-panel TVs, attractive shared living rooms, huge cedar decks, and kitchenettes. The prevailing views of the Madison Range are jaw-dropping!
Back Eddy Saloon
Looking to belly up to an authentic 1800s western saloon? They have it right here for you, just steps from the main lodge. It includes a 20-foot regulation shuffleboard table, pool table, gas fireplace, dance sound system, massive TV, and a beautiful bar from the historic Norris Bar where you can sit and tell stories about the size of the fish you caught that day. Two glass garage doors open for access onto a spacious cedar deck for soaking up those beautiful Montana nights while you're having fun!
Workout Facility
A 1000-square-foot workout facility with exercise machines, weights, sauna, hot tub, outdoor shower, private bathroom with changing room, televisions, and the best views ever for yoga or simply relaxing can be found at our well-appointed facility.
Food and Beverages
From breakfast through dinner, meals at Madison Double R provide more than just sustenance. The culinary program features local foods and ingredients, fresh fruits and nutritious snacks, thoughtful wine pairings with dinner, and creative riverside lunches. Chef Alex and Sam have taken the dining experience to the next level at the lodge.
Non-Angling Activities and Options
Throughout your stay, the staff will always be available to ensure you have what you need. Want to take a day trip to Yellowstone Park? Wondering about art galleries in Ennis? Interested in playing the most beautiful mountain golf course in the US? Looking for the best area hikes, or have special dietary requirements? Whatever your request, we've got you covered.
Internet / Communications
Wi-Fi access is available in all onsite buildings, and cell phone reception throughout the property is dependent on the provider.
Gallery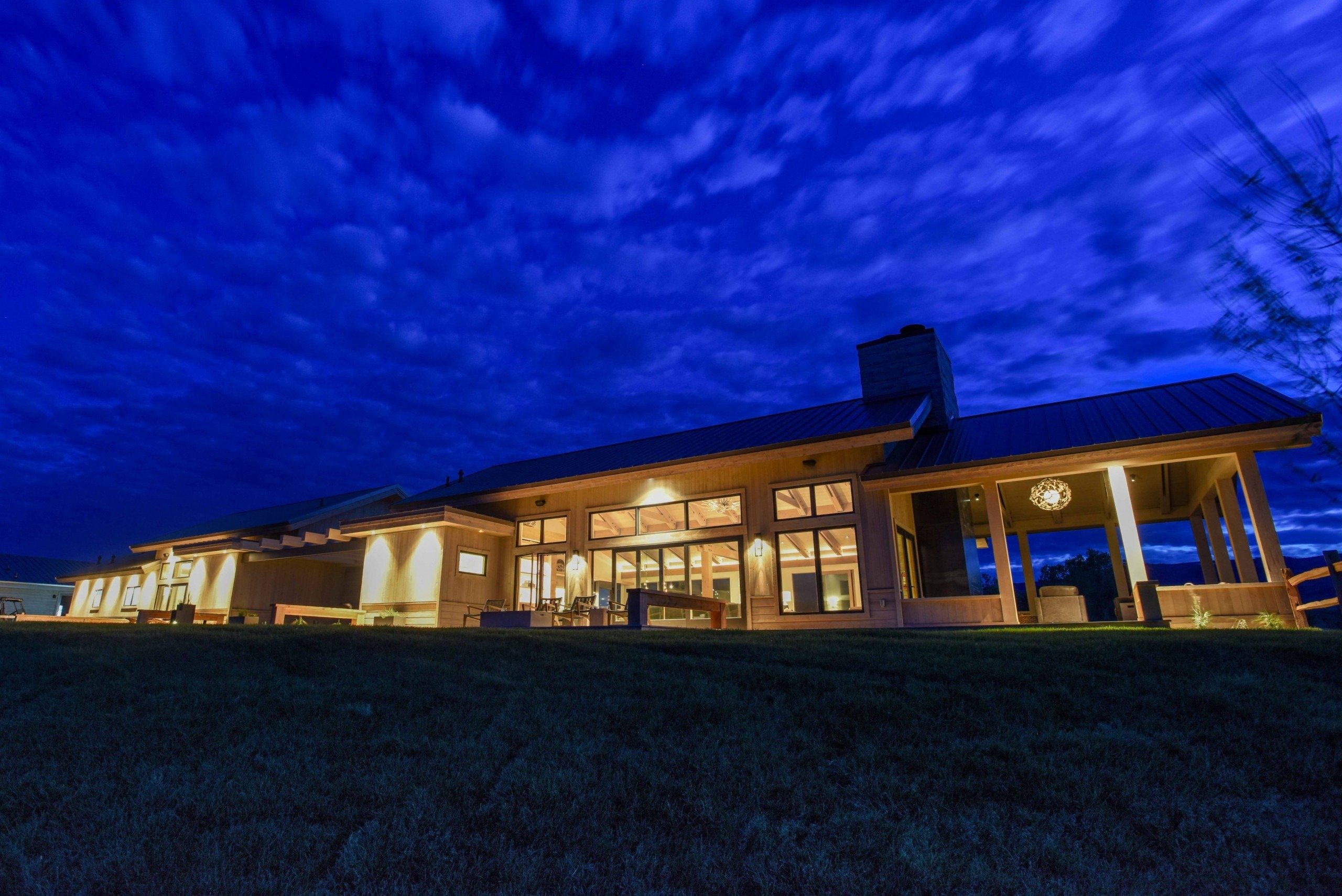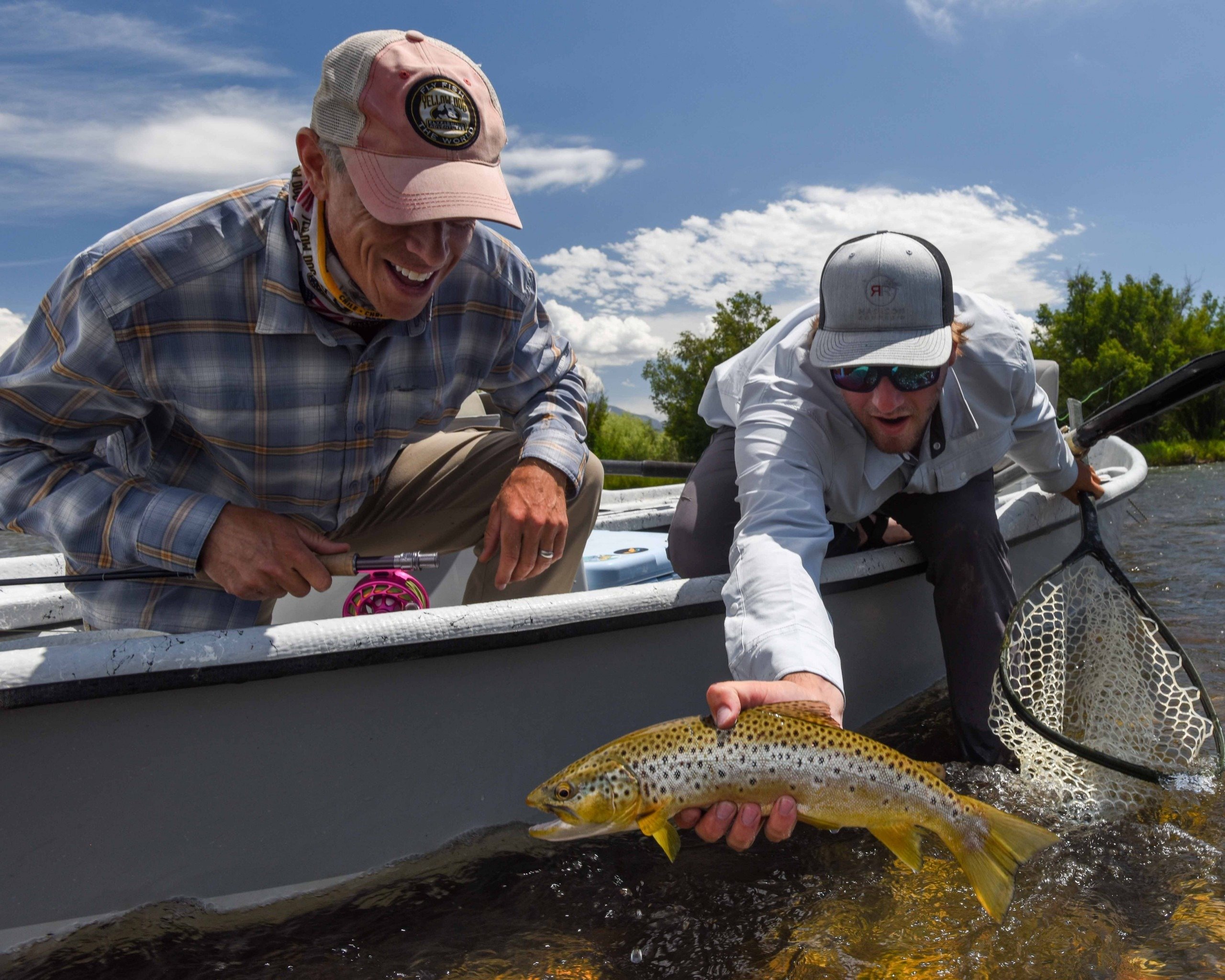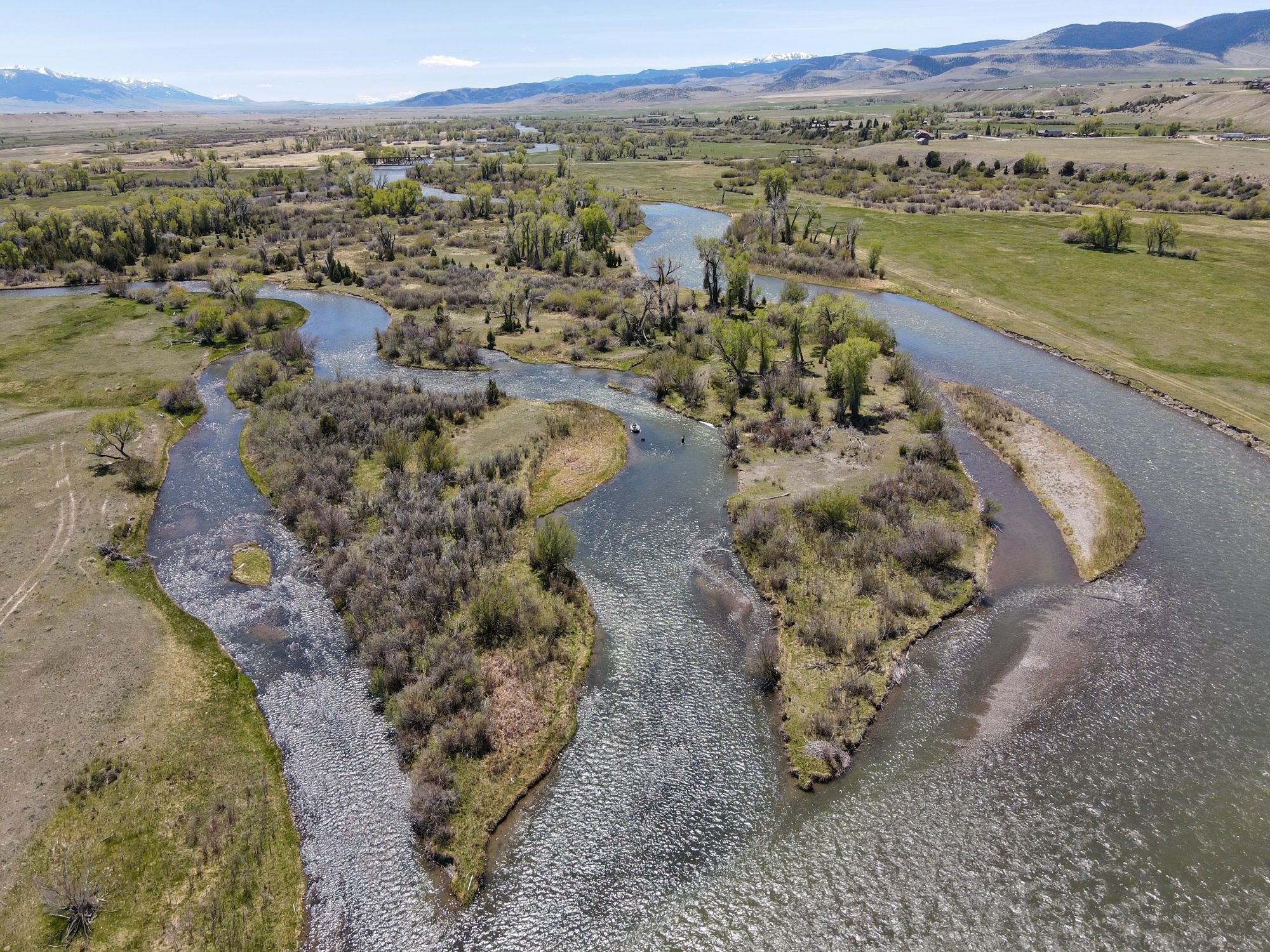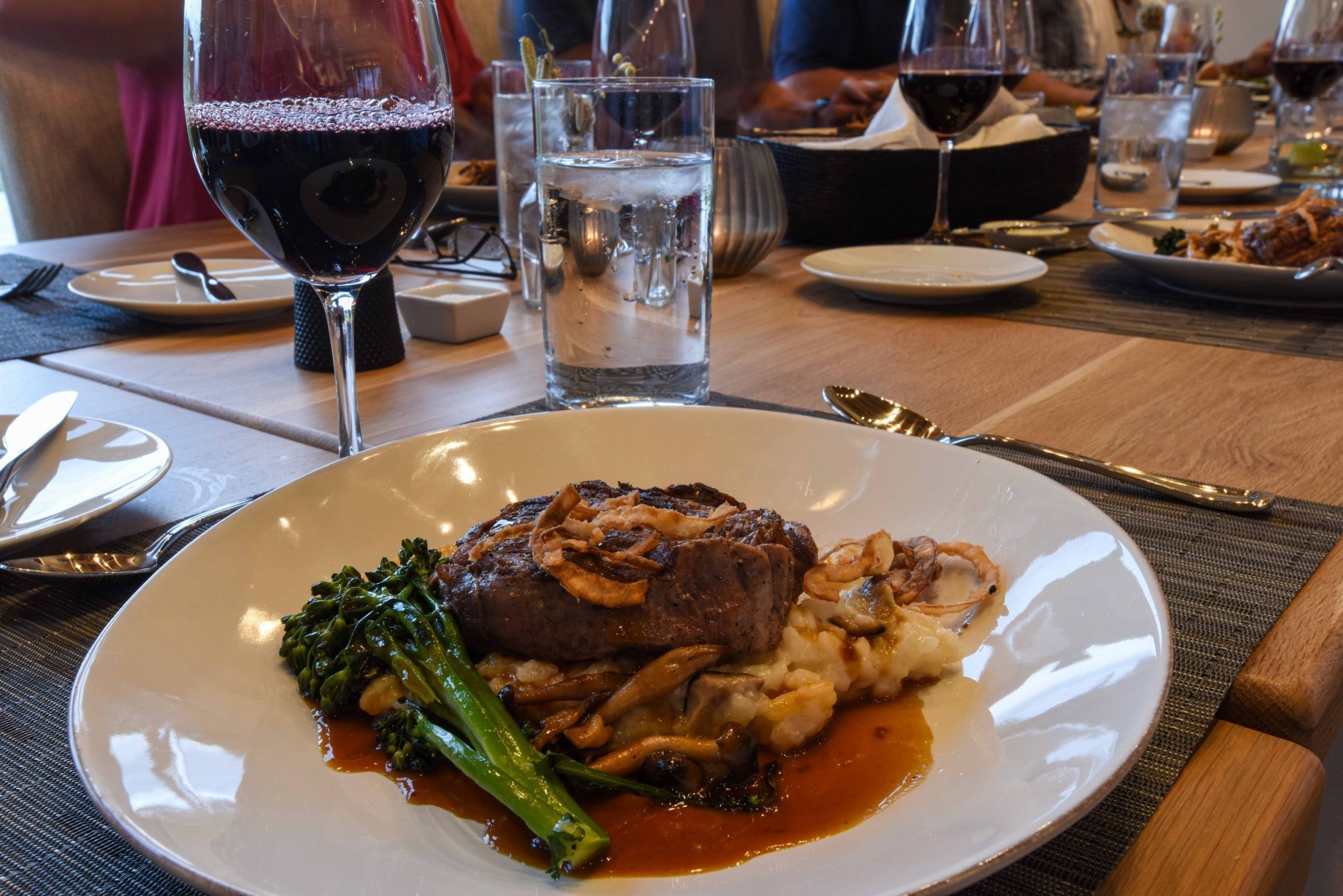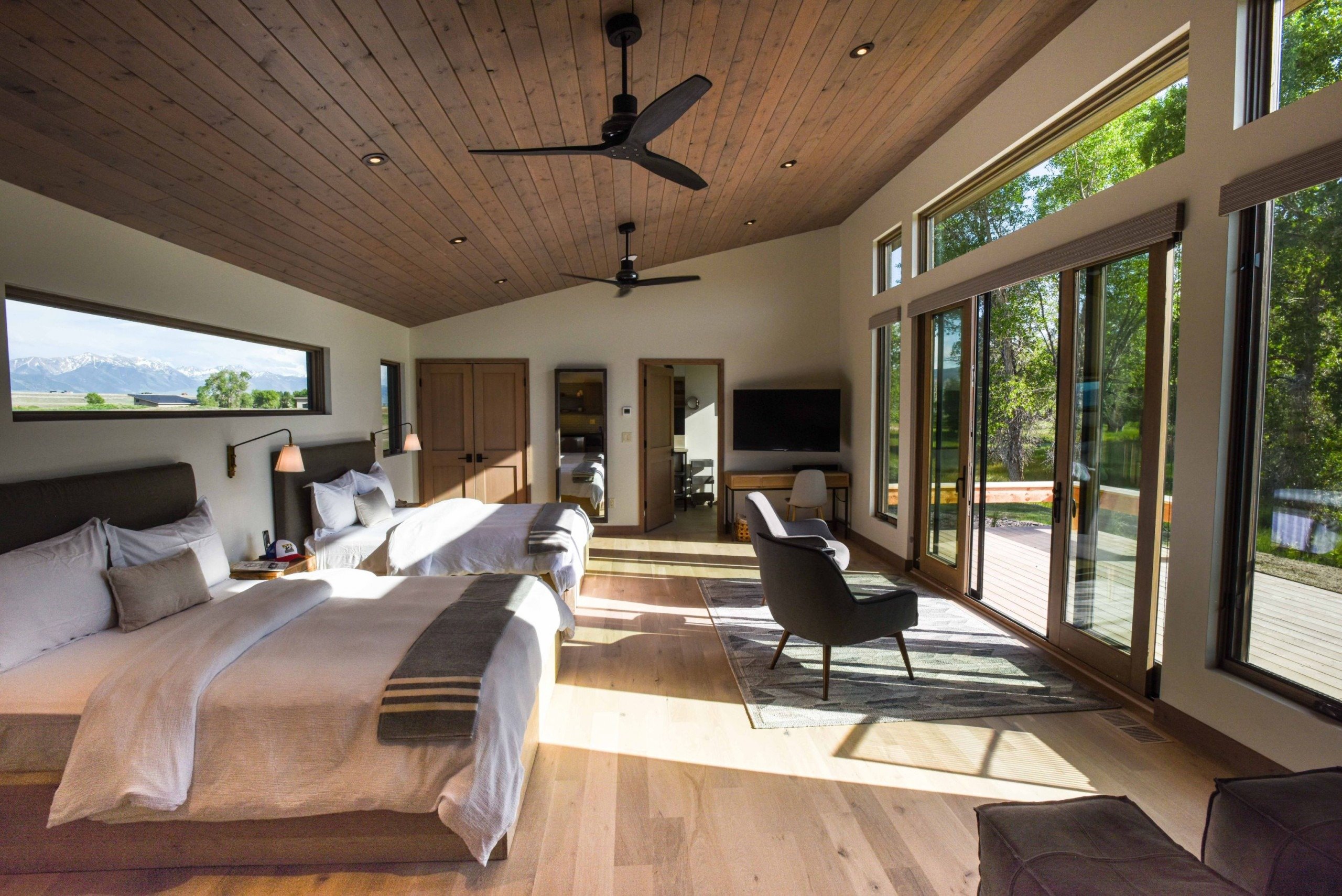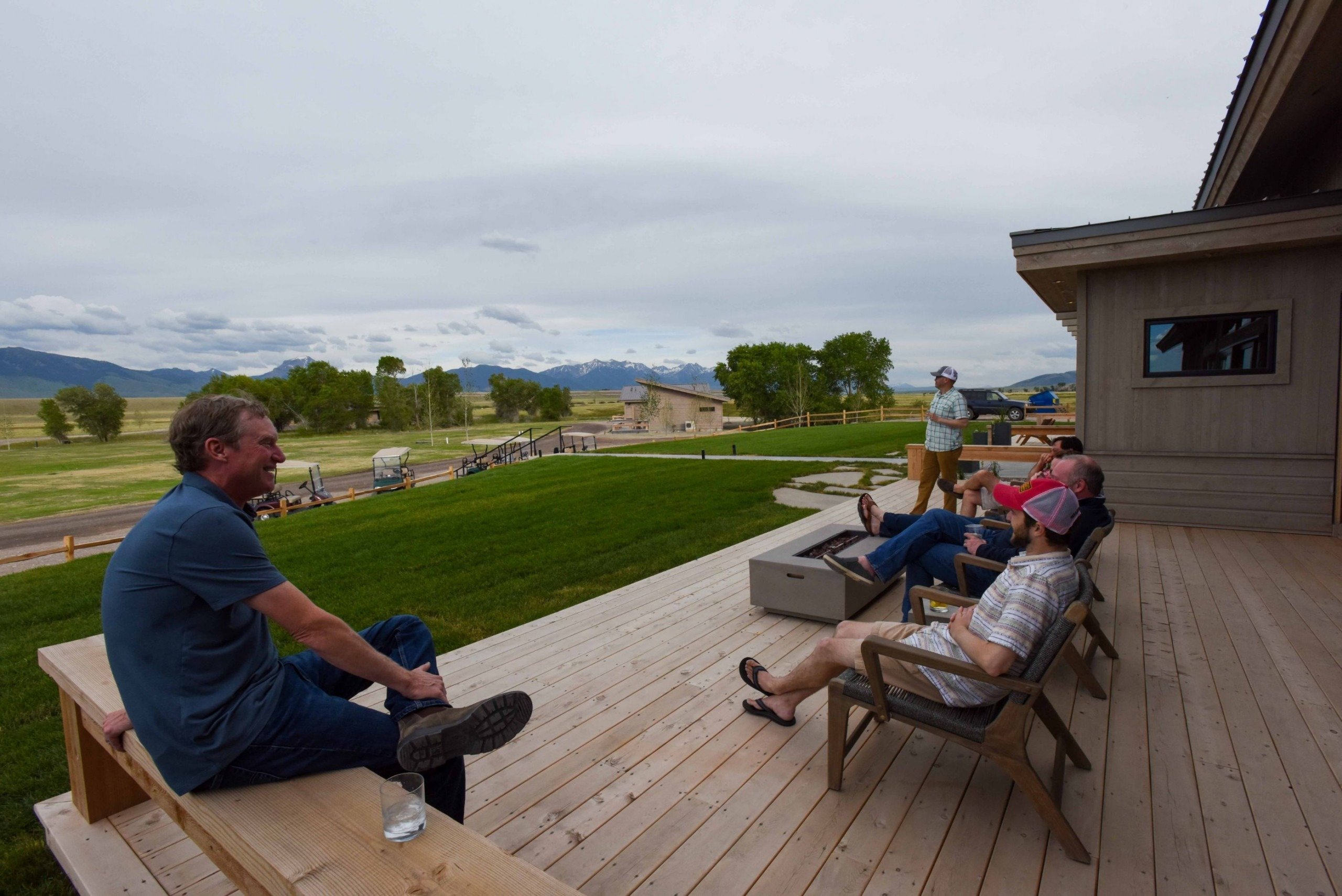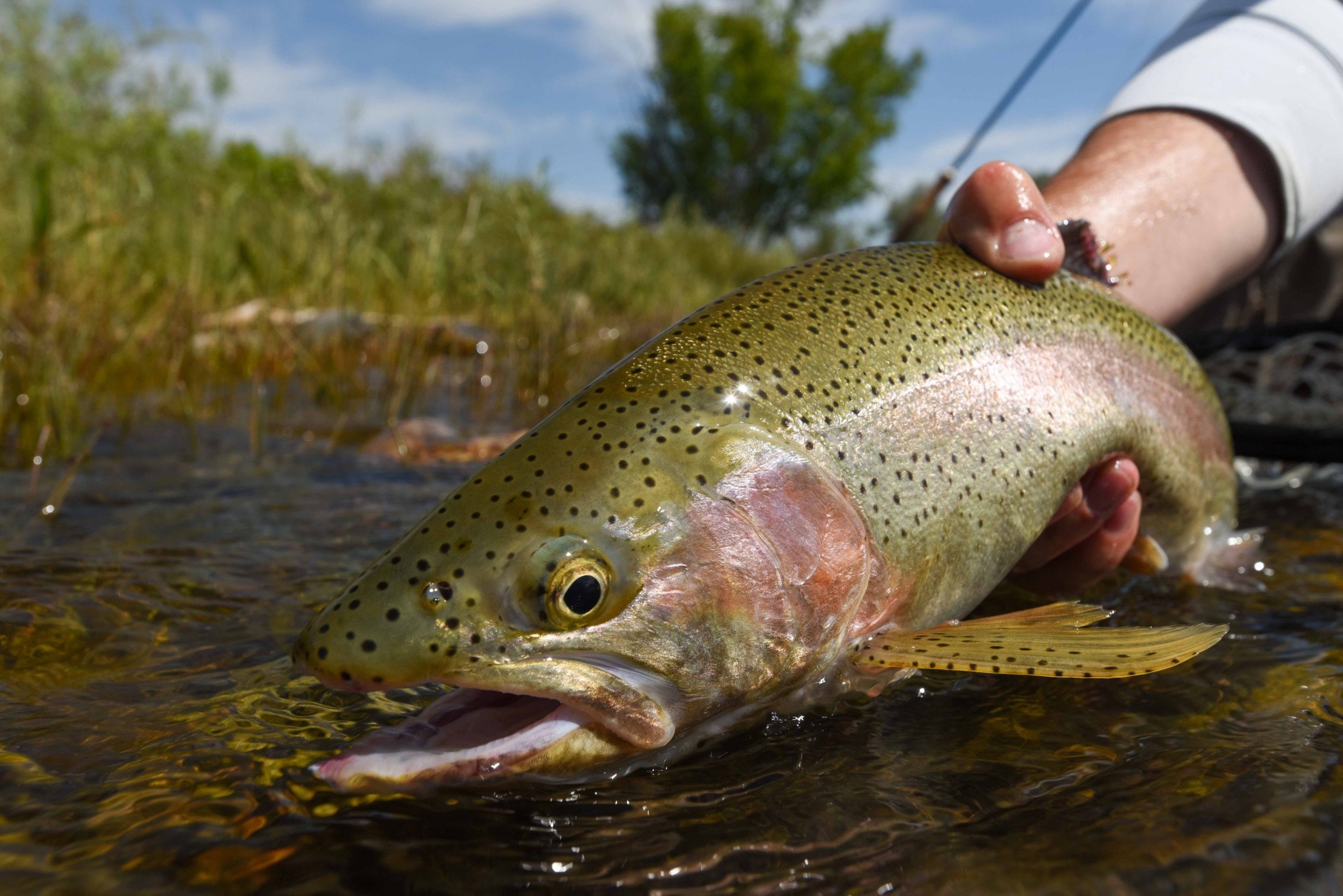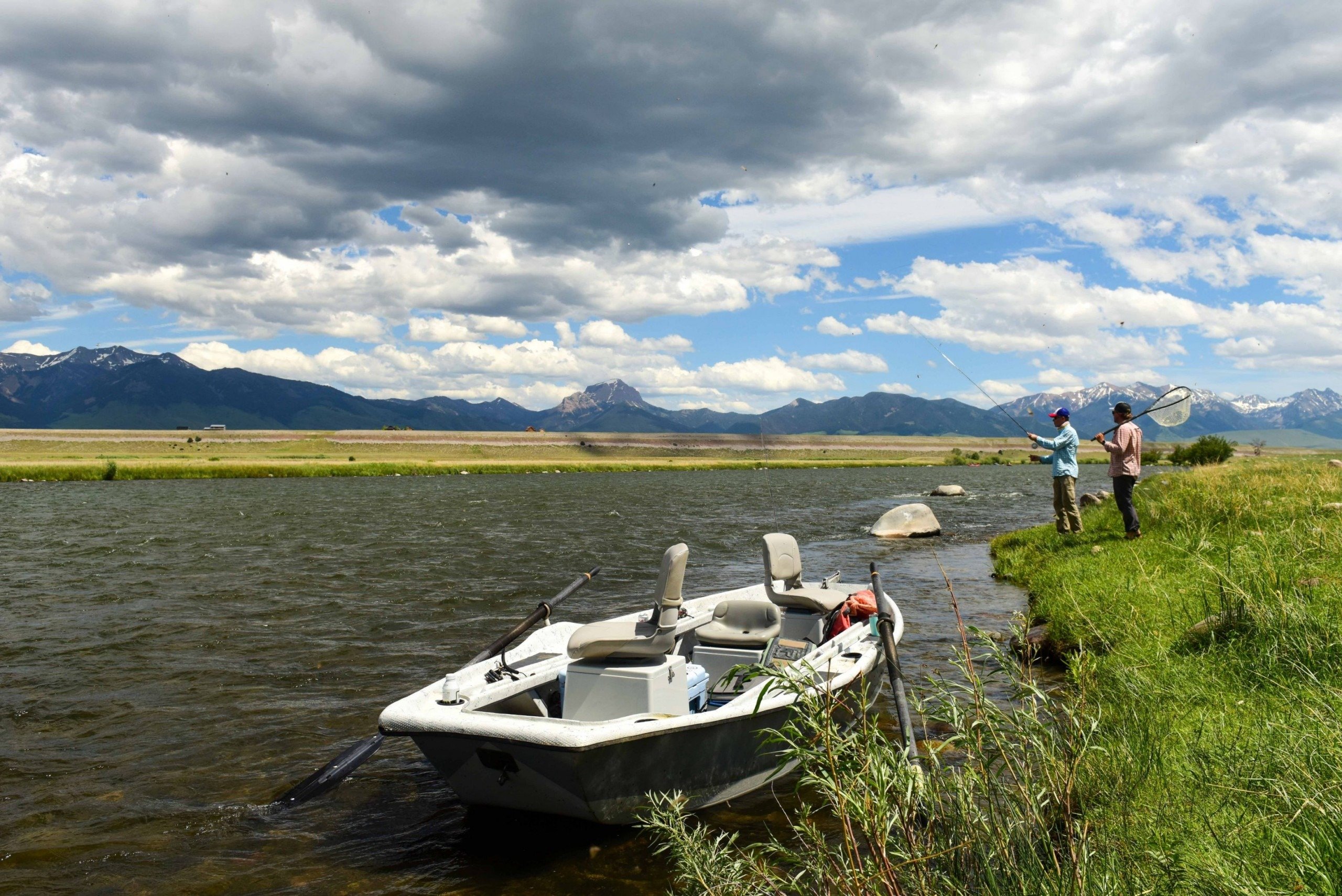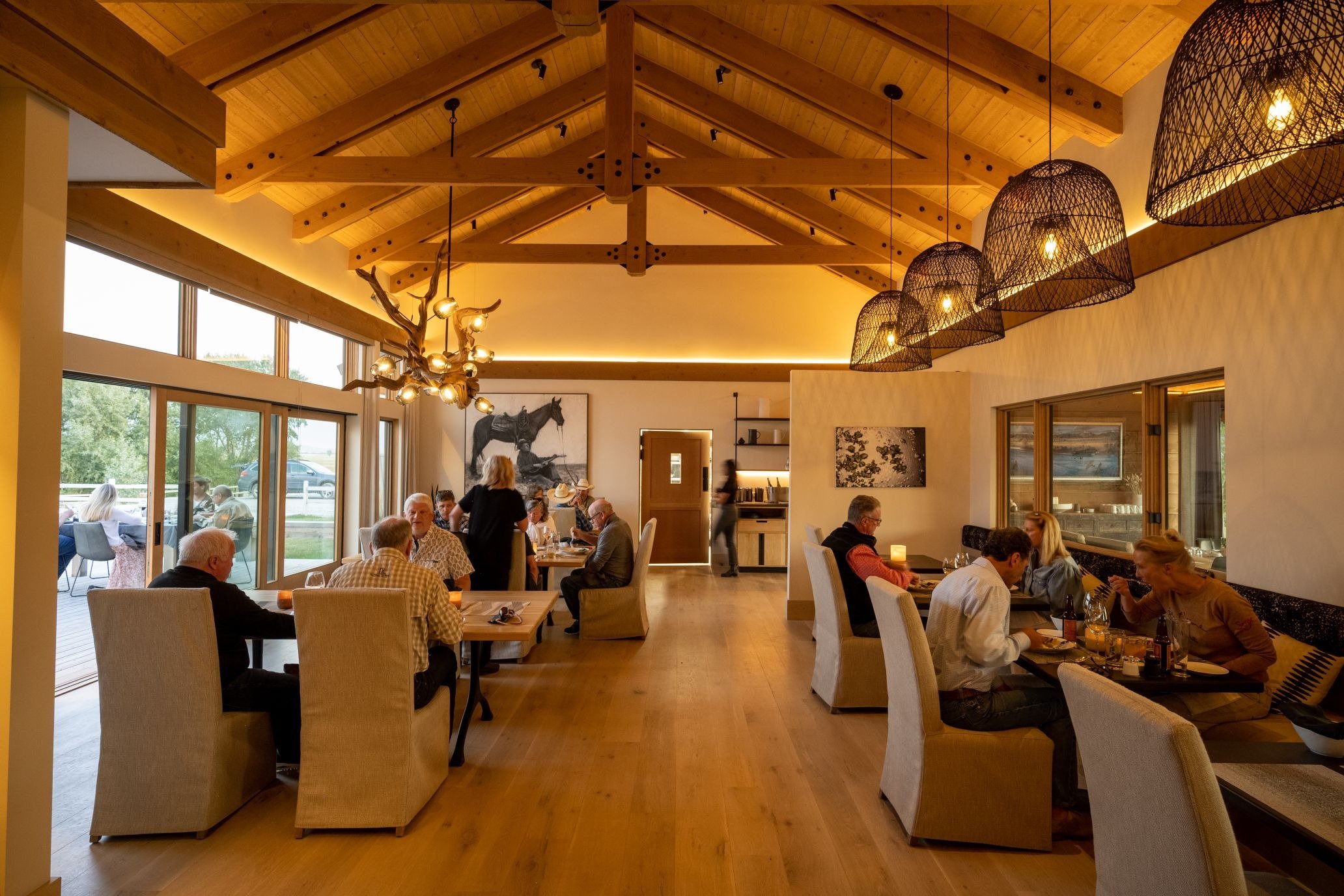 Similar Trips
Quick Reference Legend
Dive / Snorkel Program On-Site
On-Site Equipment
Preferred Couples Destination
Preferred Family Destination
Wi-Fi Available