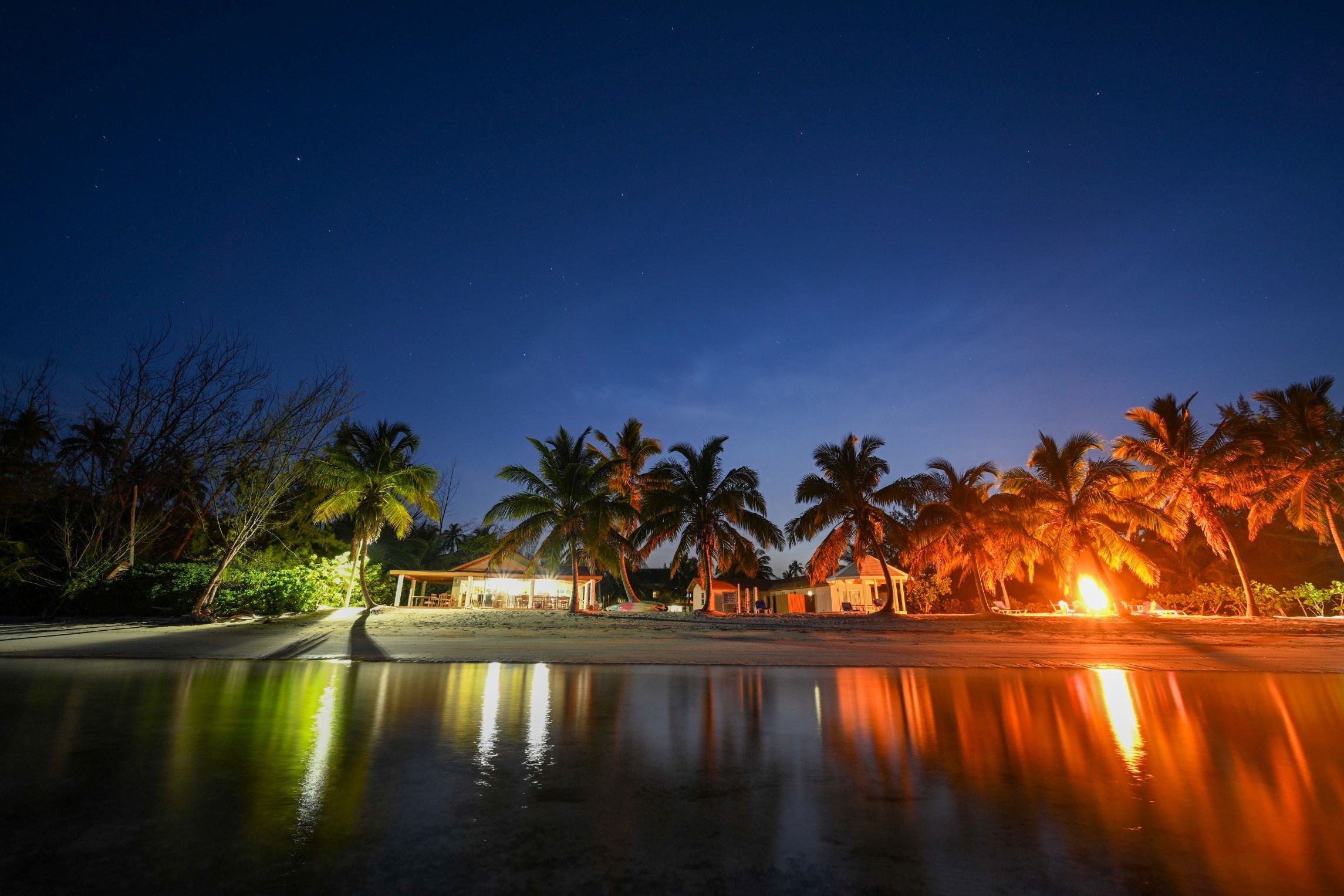 Bahamas
Swain's Cay Lodge
Andros

Accommodations
Beachfront and Garden View Cottages Or Three Bedroom Villa // Capacity - 14 Anglers

Season
Year-Round

Species
Bonefish, barracuda, Tarpon, Permit & Snapper

Ideal For
Couples, Families, First-time anglers & Seasoned veterans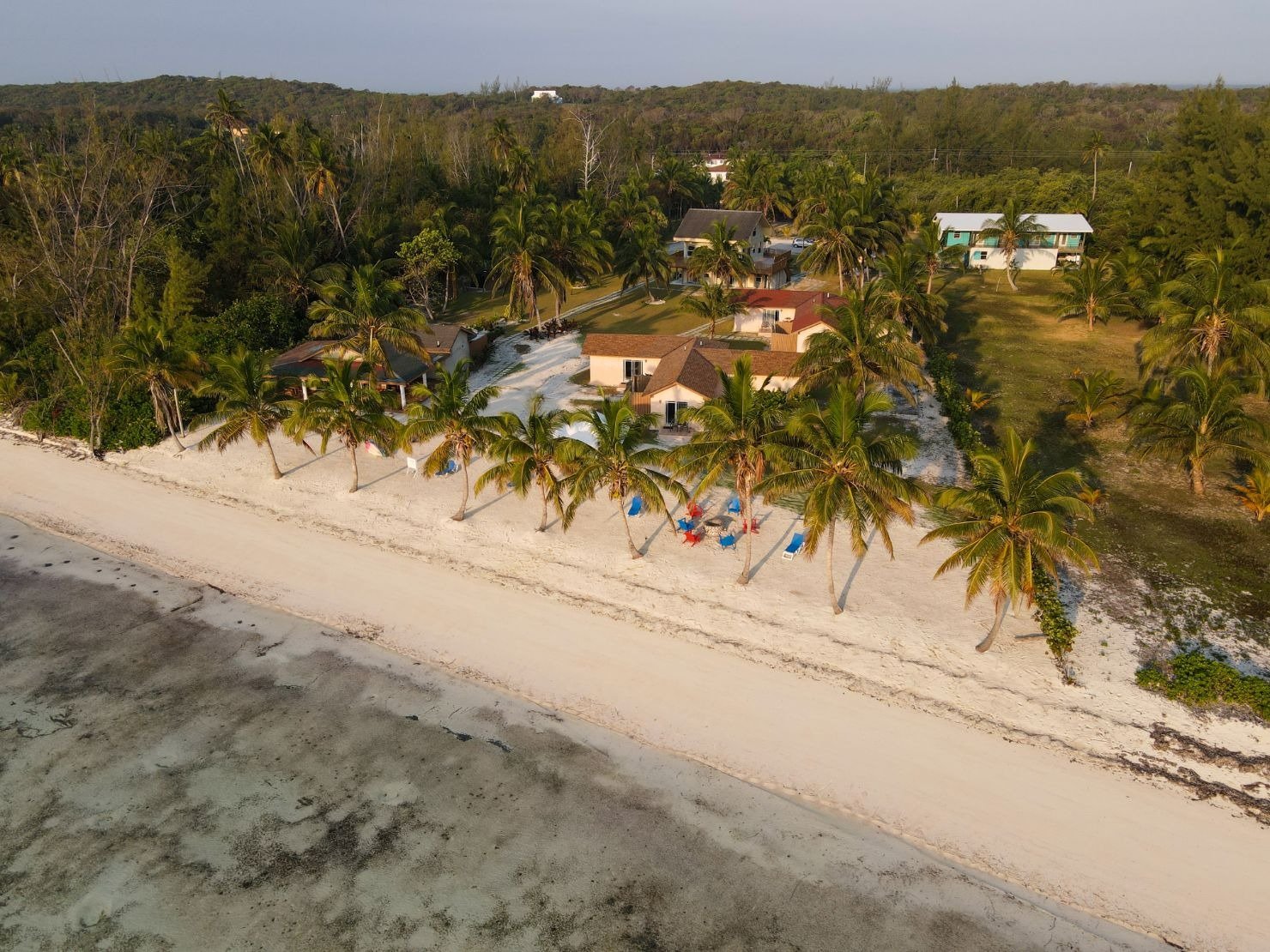 Combine all Day Fishing with a Great Caribbean Vacation
Hosted Trip Option
Hosted Trip Option: Join us for the Second Annual YDCCF Big Yard Bonefish Classic February 20-25th. The tournament's proceeds go towards the Mangrove Cay Park Project, a YDCCF effort to provide community resources to Andros residents. Click here to learn more about the tournament!
Contact: Josh Callihan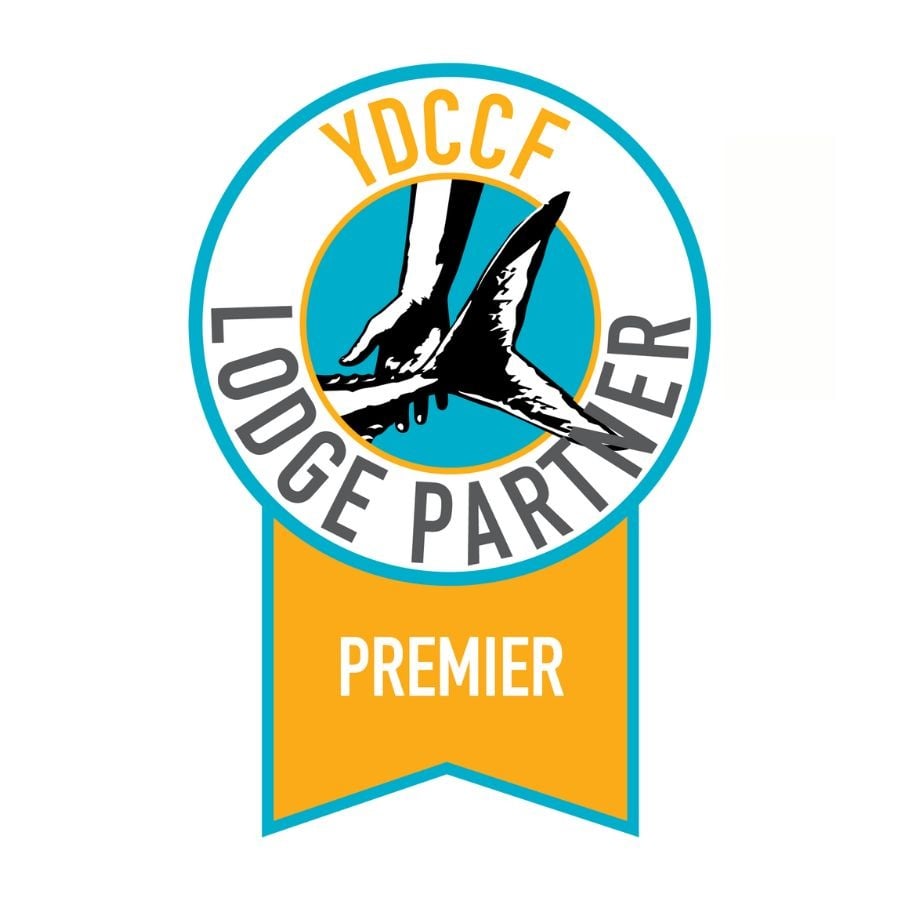 Located on a white sand beach of Mangrove Cay, Andros, Swain's Cay Lodge is a full-service bonefishing operation and beach resort ideally situated and built for anglers, non-anglers, families, and couples. Choose from ocean-view suites, garden-view twin rooms, and a three-bedroom apartment for groups and families. The Swain's Cay Lodge Reefside Restaurant & Bar is located on the beach and serves up delicious three-course dinners of fresh lobster, fish, ribs, chicken, and conch. A home flat spans the water just beyond the Lodge, where anglers can fish independently anytime during their stay.
Toggle Between Categories: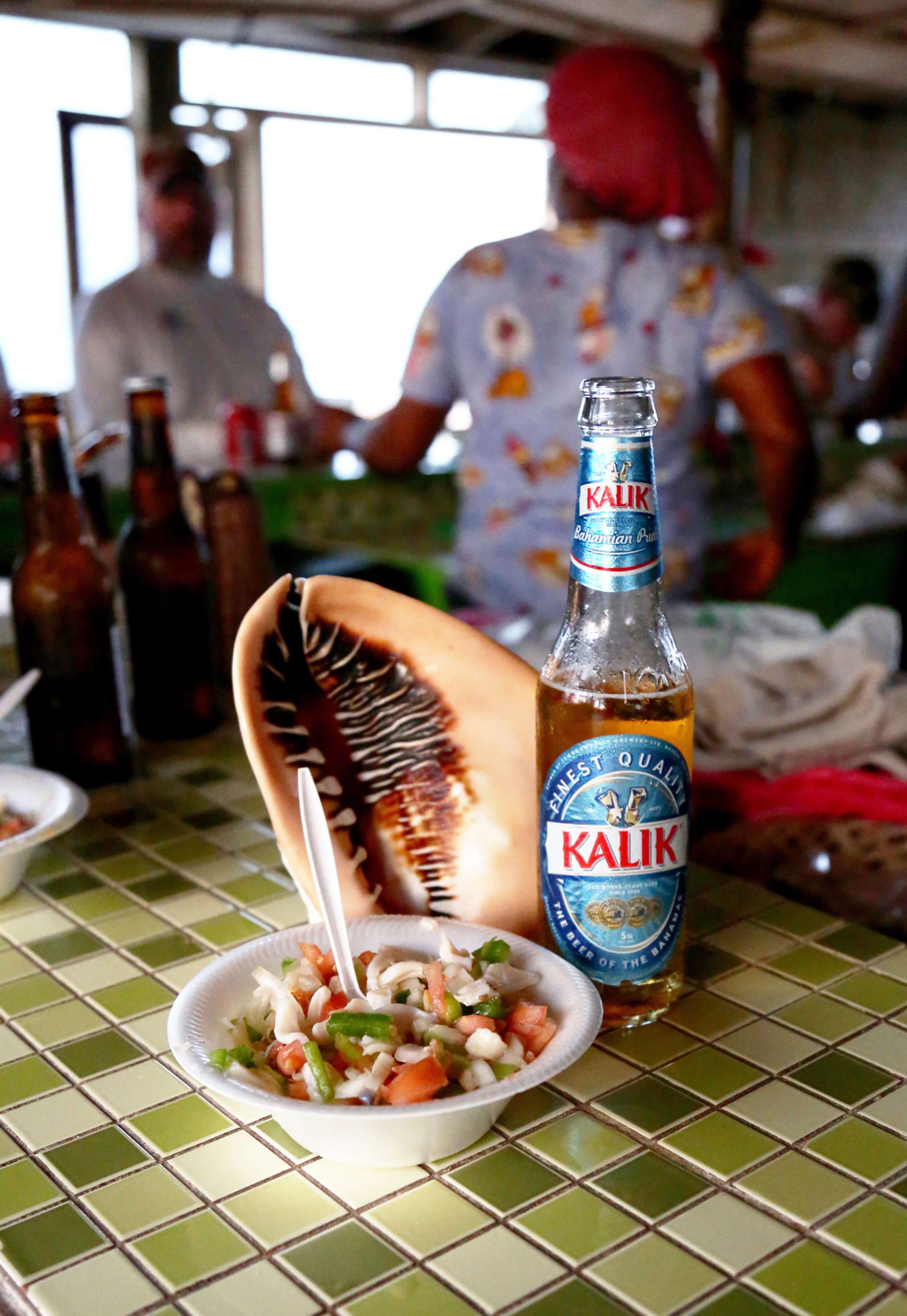 Lodging Details
Constructed in 2010, Swain's Cay offers beachfront or garden view cottages, and the three bedrooms Mangrove Villa. The tranquil, private four-acre property runs from the main road to the beach, with the main lodge overlooking the beach and home flat.
Food and Beverages
Meals are always freshly prepared using local vegetables, meats, and seafood. Andros Island is one of the main producers of vegetables in the Bahamas, and all seafood is caught daily. This is the place to try some of the finest conch salad in the Bahamas! Expect breakfasts cooked to order, a packed cooler lunch on the water, and three-course dinners featuring grouper, snapper, Mahi Mahi, wahoo, chicken, pork ribs, pasta dishes, and homemade desserts. Vegetarian meals are available upon request. A visit to Shine's Conch Stand, only minutes from the Lodge, is a great side trip.
Typical Length of Stay
Trips of any length can be arranged. There are no specific transfer days so you can arrive and depart on any day of the week and stay for any number of days.
Non-Angling Activities and Options
Swain's Cay offers a quiet, clean beach with soft white sand, lounge chairs, and a bar that is open throughout the day. The waters are calm and shallow here; ideal for wading and swimming. Guests can use the four sea kayaks to access deeper water for swimming, bonefishing, and snorkeling. There is also a small island bird sanctuary a short paddle away. Surrounded by flats, this tiny island is also near a private sand spit and blue hole perfect for snorkeling. Use one of the lodge's bikes to explore the rest of Mangrove Cay via the main road, which is very safe for running and biking. A quick taxi to Moxey Town offers a few shops and some nightlife.
Internet / Communications
The Lodge offers Wi-Fi in the office and Main Lodge. Cell phone service is available depending on individual plans.
Gallery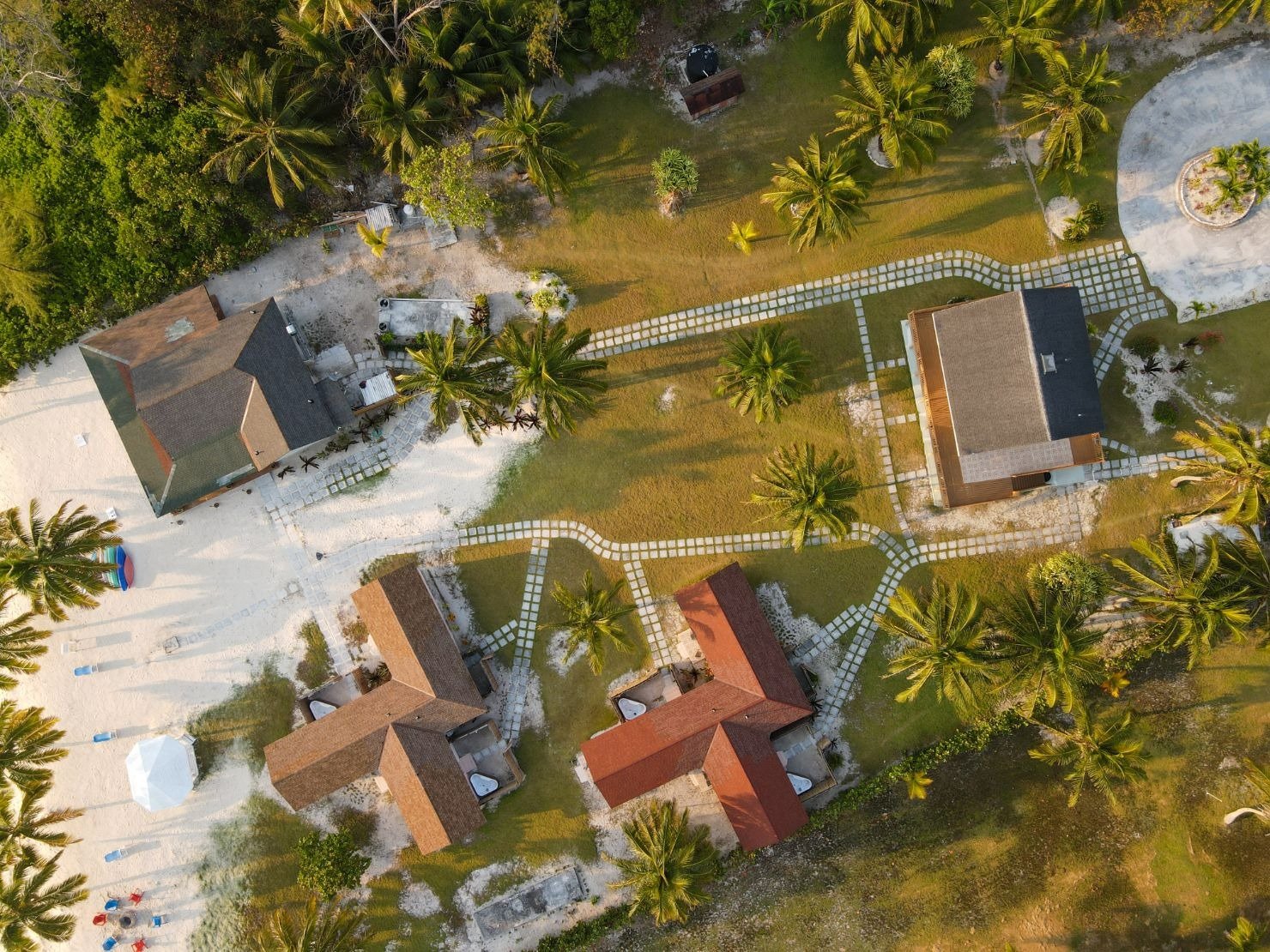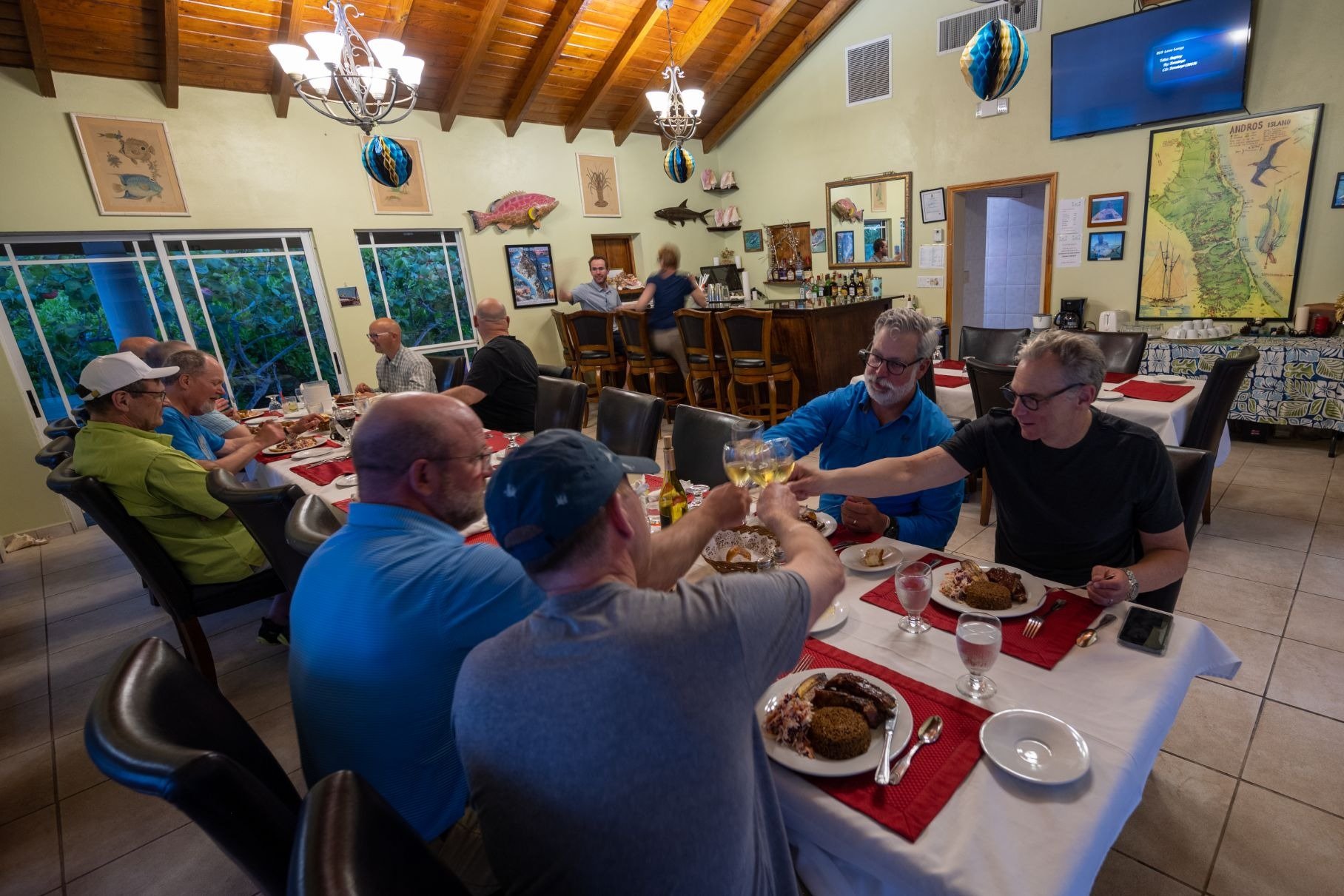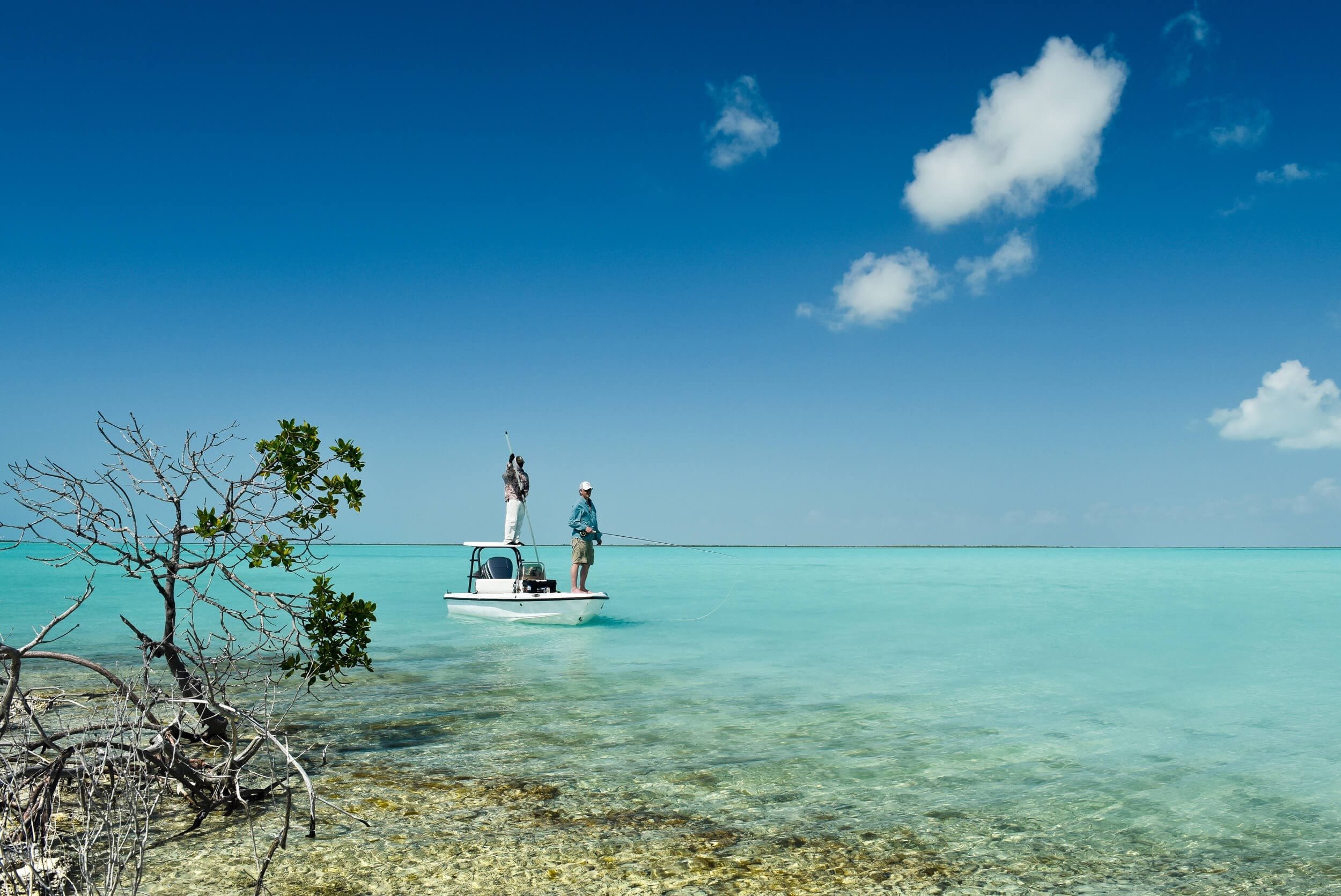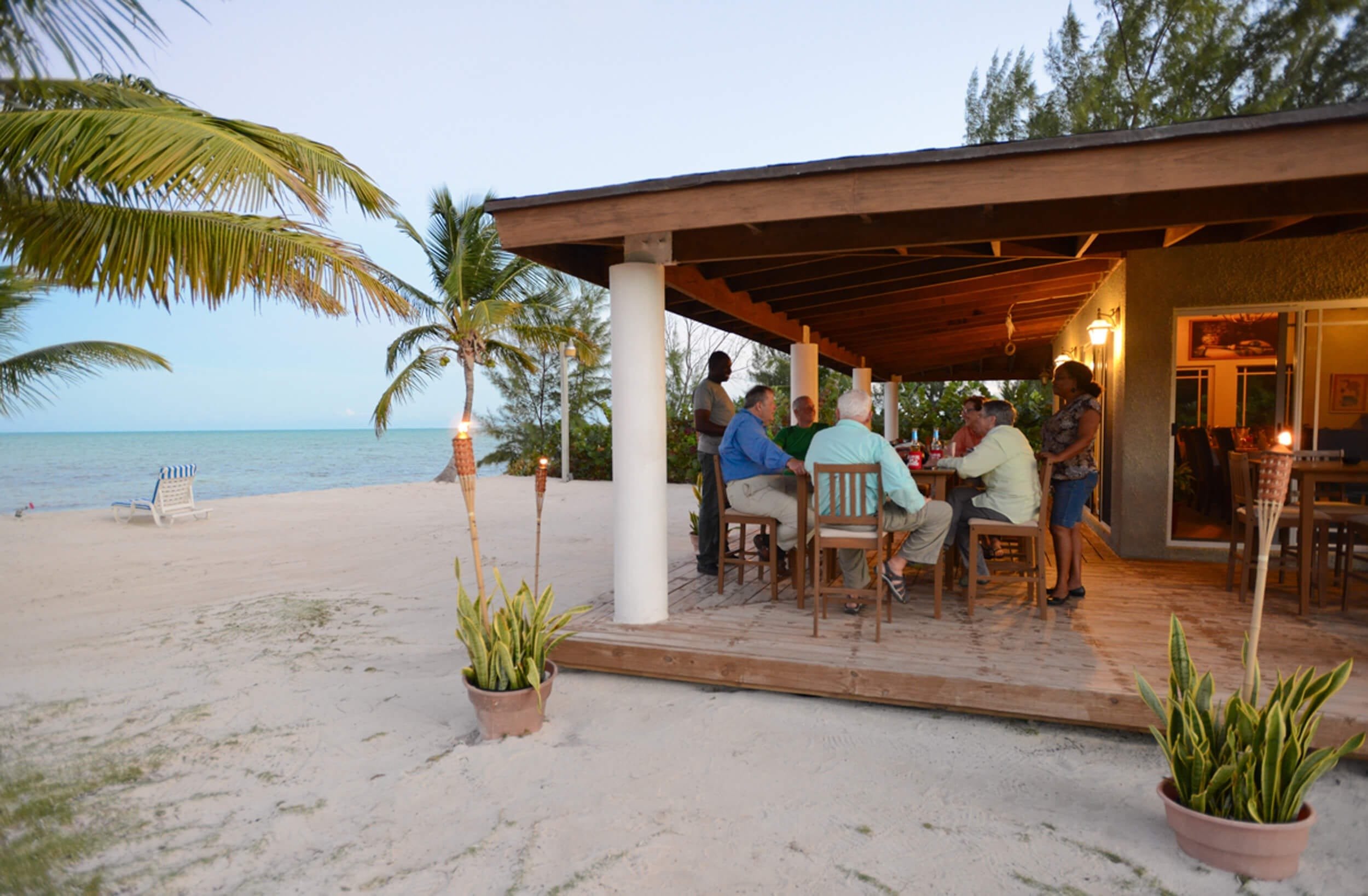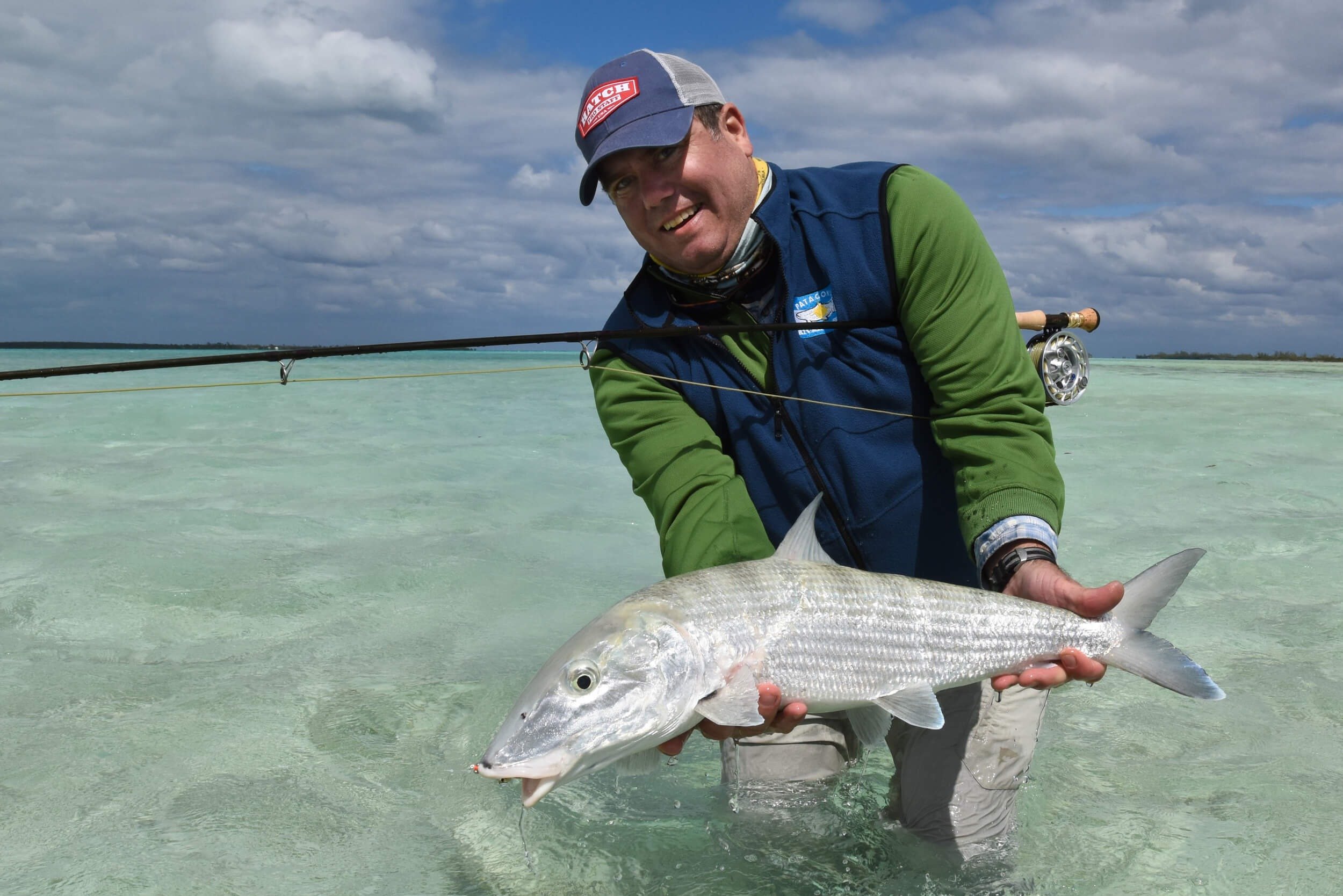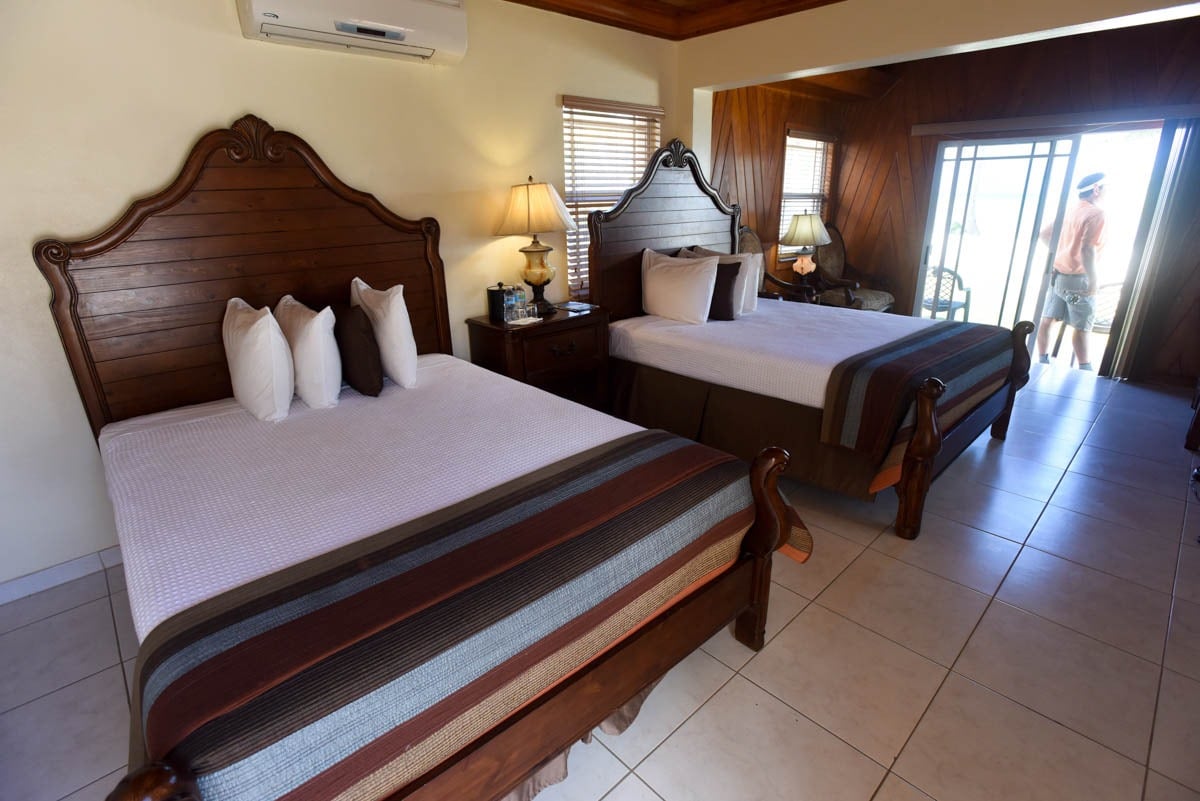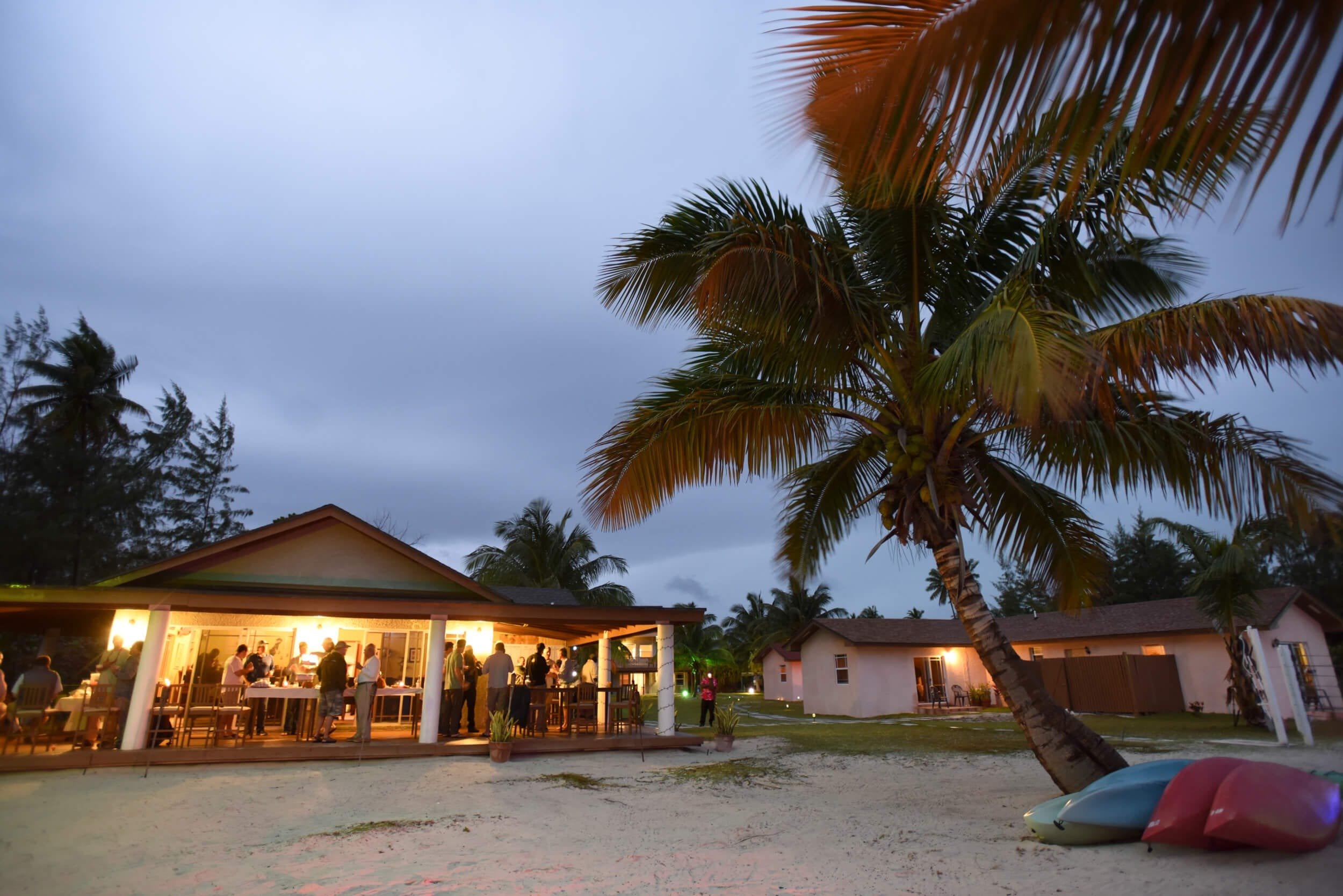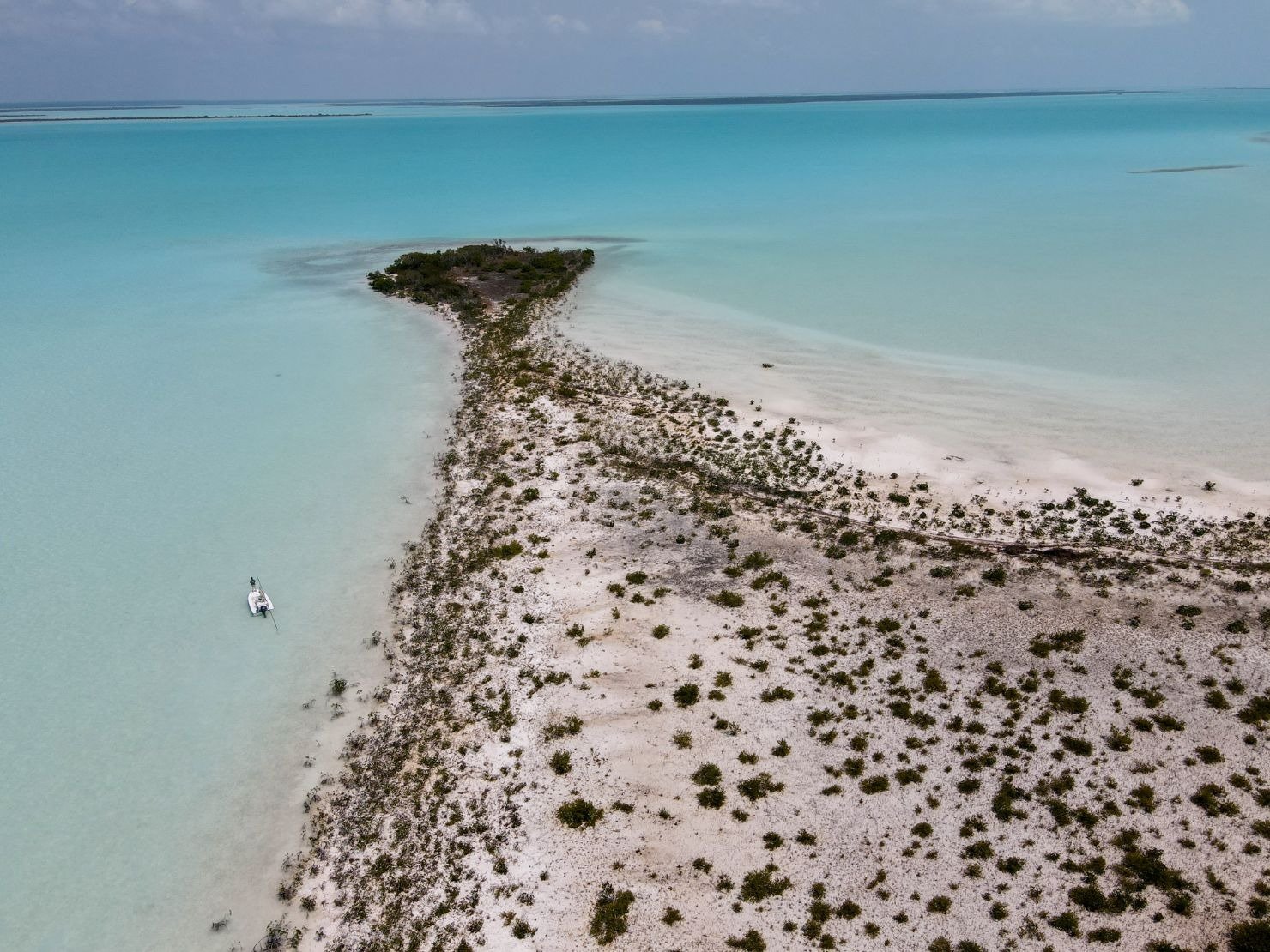 Similar Trips
Quick Reference Legend
Dive / Snorkel Program On-Site
On-Site Equipment
Preferred Couples Destination
Preferred Family Destination
Wi-Fi Available