Your Local Source For Fishing Reports
Big Sky Country is our backyard. We've put our passion for Montana fly fishing trips to work and have hand-picked a selection of fly-fishing lodges, overnight float trips, and day trips. If you're thinking of a Montana fly fishing vacation, looking for a multi-day wilderness fishing experience, or just visiting Bozeman or Missoula or another Montana town and want to add on a fishing trip, let Yellow Dog's Montana roots work for you.
Listen to this WAYPOINTS Podcast: Jake WELLS – Planning the Perfect Trip to Montana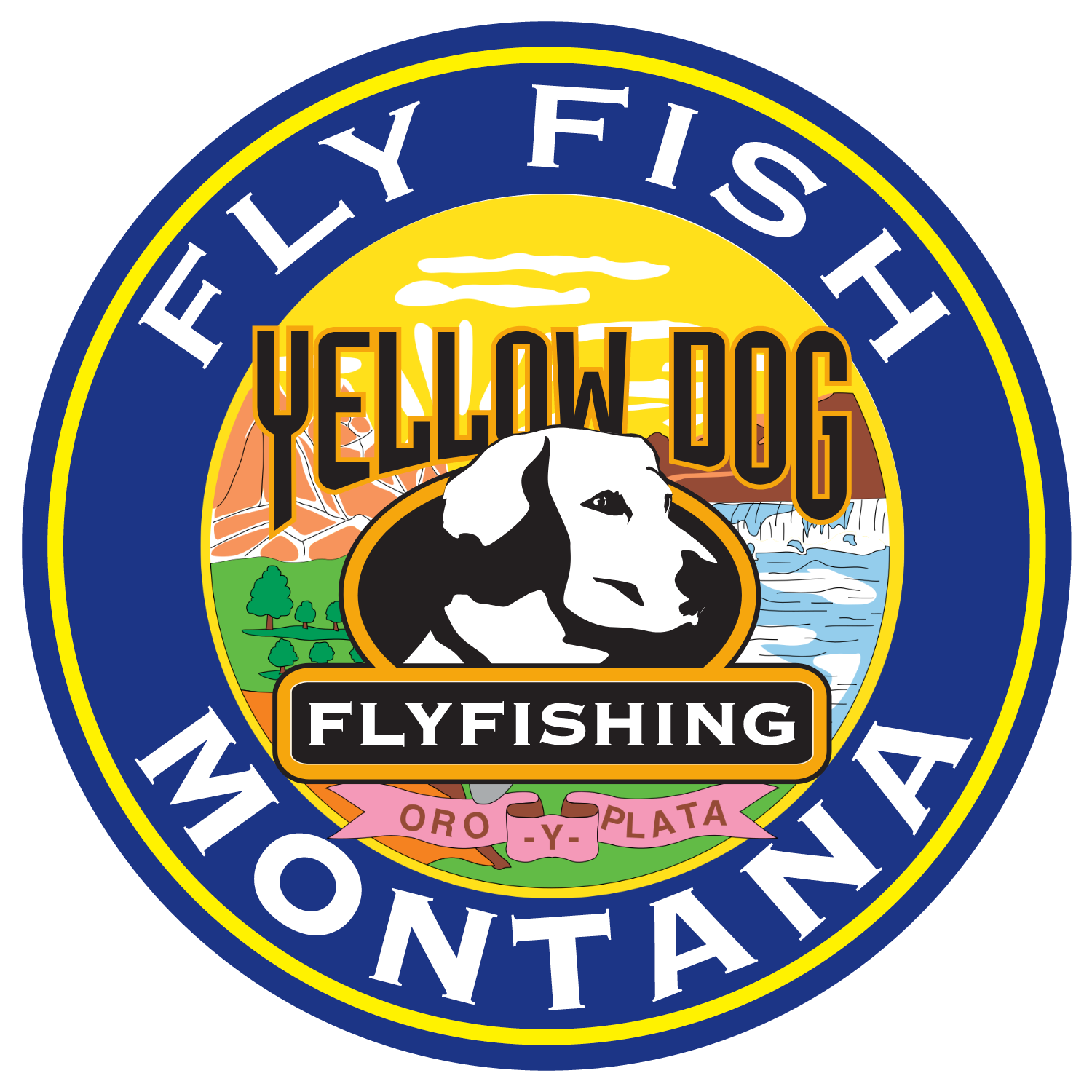 Bighorn River Fishing Reports
Updated Dec 01, 23
Flow Data: Bighorn River near St. Xaiver, MT
The Bighorn has not been fishing very well. There is a lot of floating weeds and the clarity is poor. Weeds are slowlly getting better. Nymphing will remain the most effective method to catch fish after the weather improves with caddis pupa, midges, scuds and sowbugs under an indicator. And worms. San Juan worm season is back on the Bighorn. The best nymphs have been Pheasant Tails, Jigged Hares Ears, Pill Poppers, and tungsten bead Tailwater Sowbugs. Not many fish have been spotted rising. If you do find a consistent riser make sure that you make the first cast count. A BWO comparadun or Purple Haze will be great options. Streamer fishing can produce good fish but requires covering a lot of water and fishing hard. Sparkle Yummy's, Black Peanut Envy's, and Articulated Thin Mints are some of our favorite streamers to fish.
To purchase an assortment of up-to-date, hand-selected flies for the Bighorn River:
Select the Montana Fly Assortment below
Select the number of desired flies
Enter where and when you plan on fishing
Opt for In-store pickup at checkout
Montana fishing licenses are available for purchase online at Montana Fish, Wildlife & Parks and at Yellow Dog Flyfishing - Fly Shop (some exceptions may apply). If you are planning to fish in the headwaters of the Gallatin River area above Taylor's Fork (approx. 1 mile upstream); be aware that most of this is in Yellowstone National Park which requires a separate fishing license and is seasonally open to fishing according to YNP regulations.
Call below to arrange a Bighorn River shuttle:
Bighorn Trout Shop: 406-666-2375
Bighorn Fly and Tackle: 406-666-2253
Historical River Flow
Discharge Rate (cfs)
Date