Your Local Source For Fishing Reports
Big Sky Country is our backyard. We've put our passion for Montana fly fishing trips to work and have hand-picked a selection of fly-fishing lodges, overnight float trips, and day trips. If you're thinking of a Montana fly fishing vacation, looking for a multi-day wilderness fishing experience, or just visiting Bozeman or Missoula or another Montana town and want to add on a fishing trip, let Yellow Dog's Montana roots work for you.
Listen to this WAYPOINTS Podcast: Jake WELLS – Planning the Perfect Trip to Montana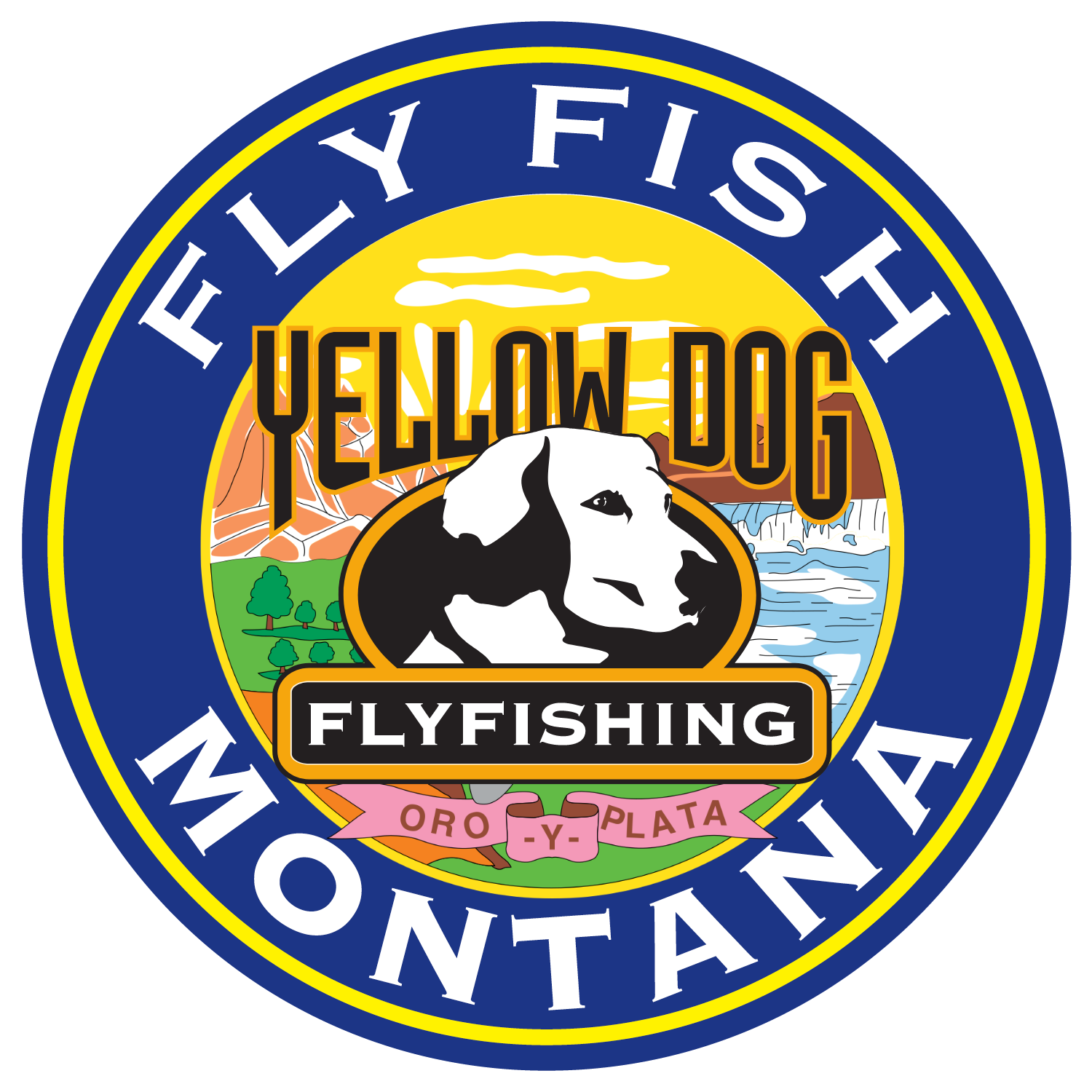 Gallatin River Fishing Reports
Updated Oct 02, 23
Flow Data: Gallatin River near Gallatin Gateway, MT
The Gallatin is fishing really well right now. The water temps are cooling quickly with nightly low temperatures around freezing. We are expecting some rain and cool weather agian this weekend but it will be nice through Friday. Some October Caddis have been flying around and fish will be somewhat willing to eat an orange chubby as one of these large caddis. Blue Wing Olives and Mahoganies have been spotted in low numbers but will become abundant in no time. Adams and Purple Parawulffs are great general patterns to imitate either Mahoganies or BWO's. If you are fishing a particularly good looking pool and the fish are refusing your dry fly try using a purple Lite Brite Perdigon or Lightning bug as a dropper to hook the fish that are eating subsurface. If all else fails, a nymph rig with a stonefly nymph and a mayfly nymph will trick trout in the deeper pools. Streamer fishing has been successful with Goldies, olive Skiddish Smolts and the RIO Precious Metal. The streamer fishing should get better and better over the next few weeks.
To purchase an assortment of up-to-date, hand-selected flies for the Gallatin River:
Select the Montana Fly Assortment below
Select the number of desired flies
Enter where and when you plan on fishing
Opt for In-store pickup at checkout
Montana fishing licenses are available for purchase online at Montana Fish, Wildlife & Parks and at Yellow Dog Flyfishing - Fly Shop (some exceptions may apply). If you are planning to fish in the headwaters of the Gallatin River area above Taylor's Fork (approx. 1 mile upstream); be aware that most of this is in Yellowstone National Park which requires a separate fishing license and is seasonally open to fishing according to YNP regulations.
Fishing from a boat is not allowed on the Gallatin River from the headwaters downstream to the confluence of the West (main-stem) and East Gallatin River, however it is permissible to use a boat/craft for access for wade-fishing in this stretch of the river. Fishing from a boat is allowed downstream of this point to the rivers mouth. Bob's Shuttle provides shuttle service (seasonal) between Manhattan and Three Forks on the Gallatin River and can be reached at 406-595-0587 via voice or text. In general, shuttles should be arrange the day prior or before 9 am the morning of your departure.
Historical River Flow
Discharge Rate (cfs)
Date