Shipping
Enjoy free, secure shipping on all orders over $49
Simple Returns
Straightforward 30-day return policy
Give Back
A percentage of product sales goes to YDCCF
Low Price Guarantee
Lowest price guaranteed or we'll match it
Shop | Sage
Sage Spectrum LT
In Stock • Bozeman, MT
Product Options
SCS Drag
One Revolution Drag Knob with numbered and detented settings
Large arbor for fast line pick-up
Concave arbor for greater strength and capacity
Fully machined 6061-T6 aerospace grade aluminum
Cold forged and tempered for superior strength and rigidity
View Details & Specs
Shipping
Enjoy free, secure shipping on all orders over $49
Simple Returns
Straightforward 30-day return policy
Give Back
A percentage of product sales goes to YDCCF
Low Price Guarantee
Lowest price guaranteed or we'll match it
Description
The SPECTRUM LT reel offering brings a sophisticated, high-performance drag system to an ultra light rigid frame. The One Revolution Drag Knob offers quick and precise drag settings and provides the kind of power and smoothness you'd expect from a large traditional drag system, only without the bulk or weight. 

Hard anodized for surface protection and corrosion resistance 
Ergonomic handle 
Easy conversion from left- to right-hand retrieve 
Neoprene and embroidered ballistic nylon reel case 
Technology 
SEALED CARBON SYSTEM (SCS) DRAG 
With its smooth engagement and consistent, dependable, and repeatable pressure, our SCS Drag allows you to fish with confidence knowing your tippet is protected. Proprietary high-grade US made carbon easily and repeatedly handles high pressure and quickly dissipates the kinetic energy of that running fish into thermal energy. Tailored configurations allow us to create specific drag systems for each model, size, and fishing application, and the entire system itself is sealed to keep out water, sand, grit, and salt. 
ONE REVOLUTION DRAG KNOB 
Numbered settings, detents, and audible clicks help you take the guesswork out of setting your preferred control level. Our SCS Drag is hand-calibrated for precision and consistency, allowing for repeatable settings and confidence in your adjustments. The easy switch between decreased tension for stripping and increased pressure for fighting fish makes for more time fishing and less time setting drag. 
LARGE/CONCAVE ARBOR DESIGN 
Our large arbor designs allow for faster line retrieval and reduced line coiling. More importantly, it creates a consistent drag. The large arbor diameter means the overall diameter from which the line is removed does not decrease significantly, so the change in drag resistance is minimized. 
Our concave arbor design creates a curved surface that increases structural integrity. The result is a drastically improved strength-to-weight ratio, meaning we can put less into the reel so you can get more out of it. 
Materials 
COLD FORGED ALUMINUM. We start with 6061 aerospace-grade aluminum, known for its incredible strength-to-weight ratio and machining and finish qualities. We then cold forge and temper the aluminum, adding strength and rigidity while pre-shaping the metal for the frame and spool. After precision machining on state of the art CNC centers to our exacting tolerances, the aluminum is anodized for surface protection, corrosion resistance, and durability. 
EXCLUSIVE USA CARBON. Our drag discs are made with proprietary, high-grade US-made carbon, the same material used in the brakes of jets and Formula1 race cars. We utilize carbon drag systems because we recognize it is the most efficient material for dissipating extreme heat without wear. Unlike alternative drag components such as cork or plastic, or even polymers like Delrin® and Rulon®, carbon does not compress, deteriorate, melt, or burn. It allows us to create compact drag systems that are high-performance, stable, durable, and repeatable 
Warranty
Sage Warranty Information
Every new Sage rod, blank and Sage series reel is covered by our lifetime, original owner warranty against defects in materials or workmanship. 

This warranty is limited to repair and replacement of the rod, blank or reel and does not cover direct, indirect, consequential, incidental or any other type of damage resulting from the use of the product. This warranty does not cover fire, theft, missing rod sections, intentional or consequential damages, so the above limitation or exclusion may not apply to you. This warranty gives you specific legal rights, and you may also have other rights that vary from state to state.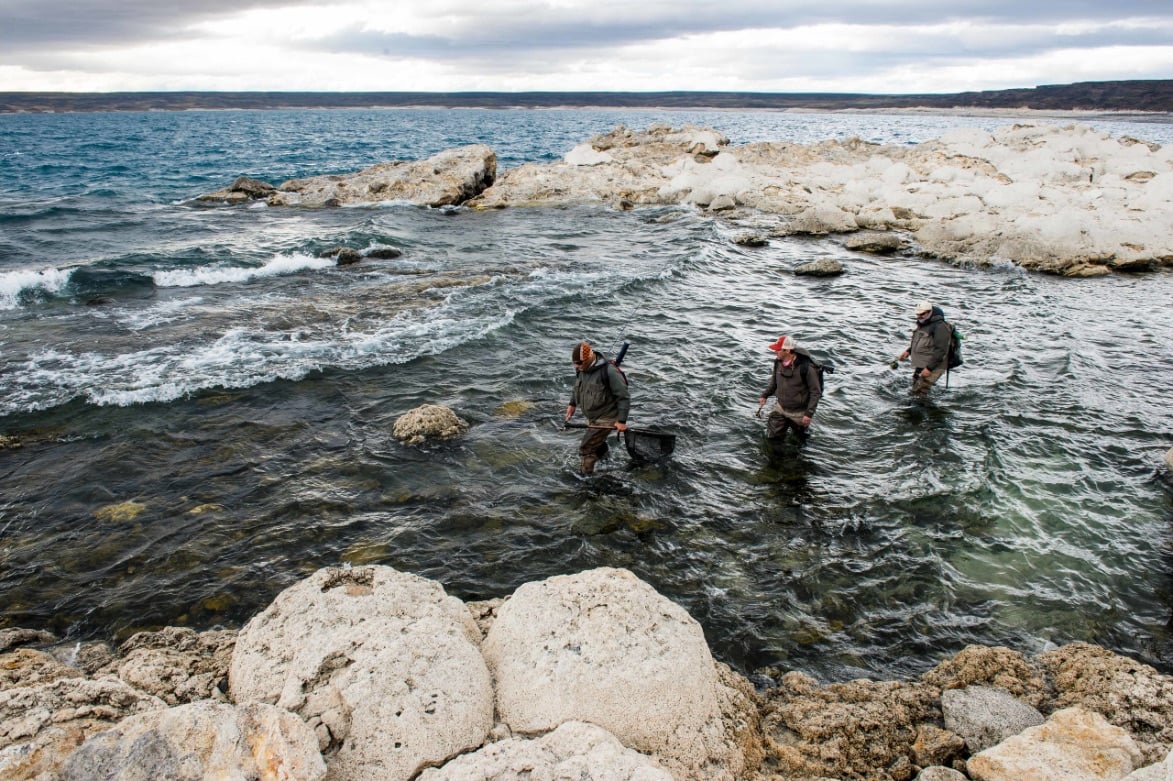 Product Video