Shipping
Enjoy free, secure shipping on all orders over $49
Simple Returns
Straightforward 30-day return policy
Give Back
A percentage of product sales goes to YDCCF
Low Price Guarantee
Lowest price guaranteed or we'll match it
Shop | Nautilus
Nautilus CCF-X2 Fly Reel
In Stock • Bozeman, MT
Product Options
Fully Machined
"Giga" Large Arbor Design
Sealed Cork Carbon Fiber Drag
Hard Anodized
USA Made
Custom Options Available
View Details & Specs
Shipping
Enjoy free, secure shipping on all orders over $49
Simple Returns
Straightforward 30-day return policy
Give Back
A percentage of product sales goes to YDCCF
Low Price Guarantee
Lowest price guaranteed or we'll match it
Description
Nautilus CCF X2 Reel
The multiple award winning dual action CCF-X2 drag system features twice the drag strength (20lbs+), twice the smoothness and half the startup inertia as the former CCF.
The CCF-X2 is featured in 4 sizes – the 6/8, 8/10, 10/12. All reels feature the made-for-fish fighting, big game handle and are fully sealed using our proprietary Activseal technology. Other components included in the CCF-X2 line are hybrid ceramic bearings, TPX bushings and an oversized drag knob to adjust the smoothest drag from zero to max in 6 full turns with our Infinajust system.
The 6/8 is a 4-inch large arbor 6-8 weight reel. For more line pick up, the 8/10 is a great 8 weight with almost 12 inches of line pick up with a WF8 line per turn of the handle. The 4.5-inch 8/10 and 10/12 reels share the same frame and the spools can be interchanged for a set up that covers 8 to 12 weight lines with just an extra spool.
In addition, this reel is fully sealed and loaded with hybrid ceramic bearings, TPX bushings and an oversized drag knob with Infinadjust range settings.
Specs
| | | | |
| --- | --- | --- | --- |
| Model | Line | Capacity | Weight |
| No. 6/8 | WF-8 | +175 yds #20 | 7.6oz |
| No. 8/10 | WF-10 | +200 yds #30 | 8.6oz |
| No. 10/12 | WF-12 | +250 yds #30 | 8.9oz |
| Silver King | WF-12 | +250 yds #30 | 9.1oz |
Technology
ActivSeal: The Nautilus ActivSealTM is a precision machined proprietary seal that's featured in all our CCF-X2 and NV series reels. The ActivSeal actively repels water, sand, salt and any other contaminant to keep the braking system intact and consistent. Whether great lakes steelheading in 20-degree weather or on a Seychelles flat in 100-degree tropical torture, ActivSeal technology keeps your reel functioning at the highest level, despite the elements. Dunk it and batter it with sand, then go back to fishing. Only Nautilus Reels!
Laser-ID: A favorite technology to come out of the Nautilus think-tank, we laser etch a white spot to the inside of the spool, leaving a textured surface that can be written on. Anglers can then use a thin permanent marker to write the line weight or any other information you need. No more washed out or peeled of line stickers! If you ever need to change it, wipe it off with alcohol for a blank slate.
The CCF-X2 Disc Braking System is an upgraded, stronger, lighter version of the Cork and Carbon Fiber brake of its predecessor. It features twice the drag surface in a dual-action brake configuration. Coupled with hybrid ceramic bearings, the reel delivers less than 1% startup inertia at all drag settings. This brake unit is feather light and can be easily switched from RH to LH retrieve. The Brembo® brakes of fly fishing.
Our precision engineered thermoplastic TPX bushings are feather light, self-lubricating, inert (no corrosion) and have zero wear. This means that you have the smoothness of a bearing without the weight and with a longer lifespan.
The over sized CCF-X2 drag knob features the InfinAdjust drag control system. With six turns of the drag knob, you can go from zero to 20+lbs, allowing you to precisely adjust your drag tension without fear of over adjusting.
Giga: The Über arbors of fly fishing reels that allow anglers to reel in more than a foot per turn. In addition, a unique design feature of these spools comes in grooves that let the bottom of the backing breathe to promote faster drying. The Giga arbors have redefined large arbor reel design.
Warranty
All Nautilus reels carry a limited lifetime warranty for the original owner covering any defect in materials and workmanship. This warranty provides that defective Nautilus fly reels will be repaired or replaced at our option at no charge for parts and labor. This warranty does not cover damage caused by accident, misuse, improper maintenance or modification.
Repair/service Instructions

To return a reel or spool for repair, please download and complete the repair form PDF here. Ship the reel in a protected box prepaid and insured to: Nautilus Reels, Attention: Repairs, 1549 NW 165th St., Miami, FL 33169
---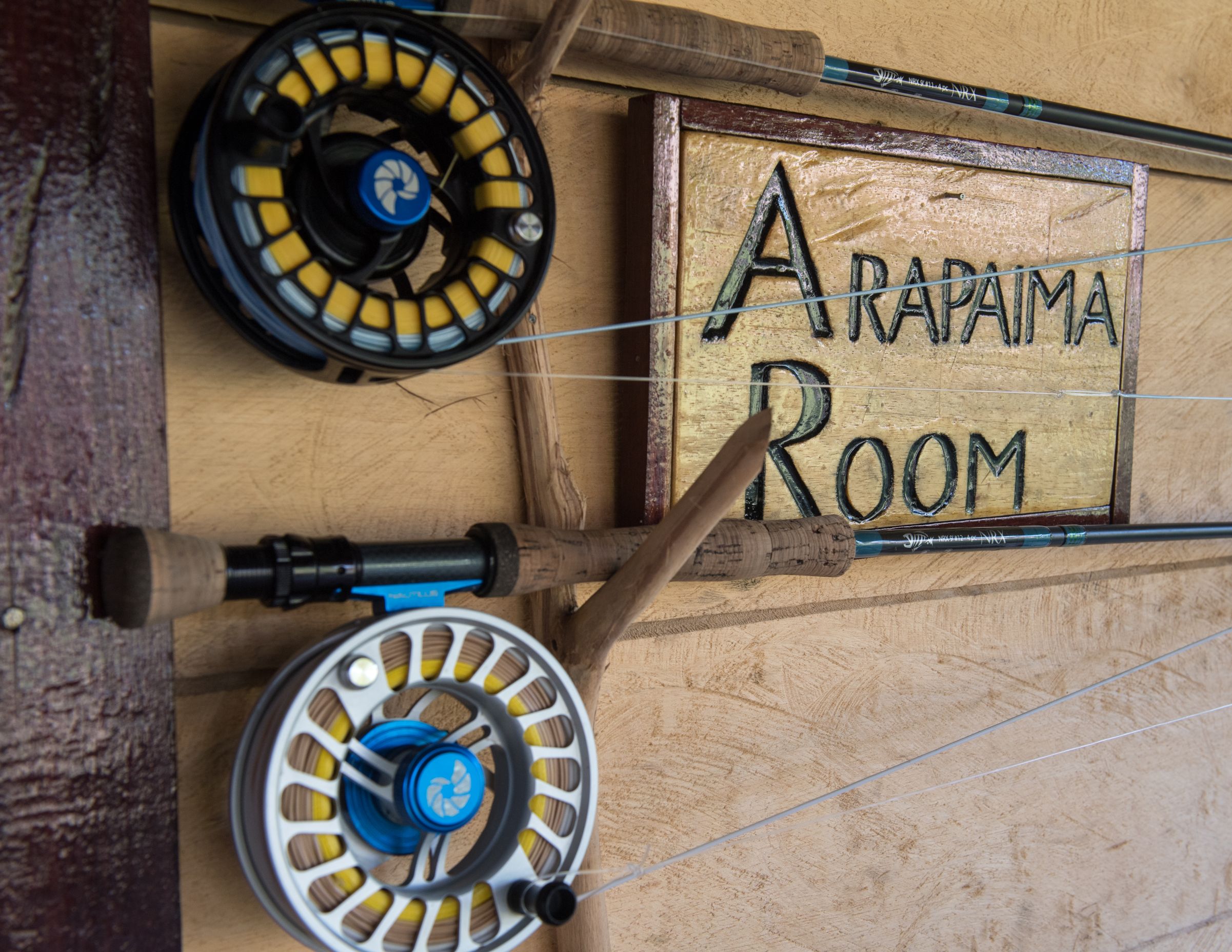 Brand Video