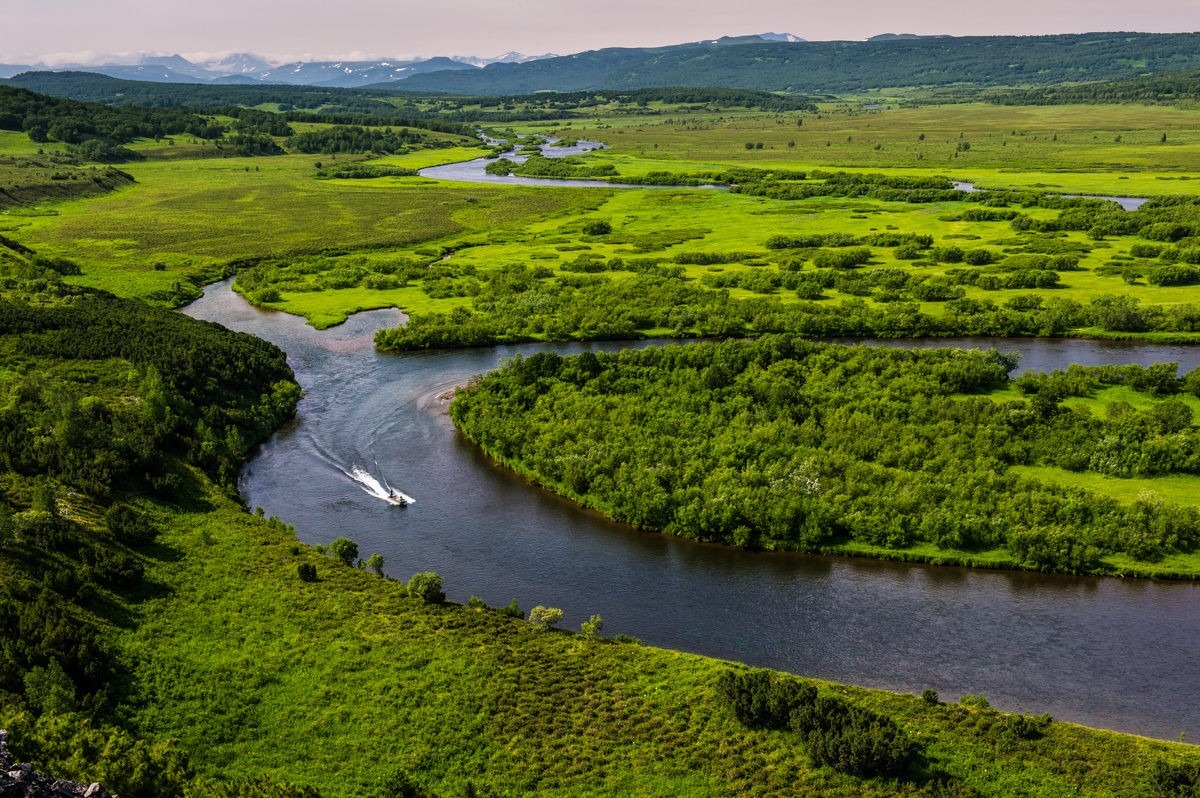 Russia
Ozernaya River
Kamchatka

Accommodations
A-Frame Stye Cabins // Capacity - 8 Anglers

Season
July-September

Species
Rainbow Trout, Asiatic Grayling, Dolly Varden, & Pacific Salmon in Season

Ideal For
Friends & Adventurous Anglers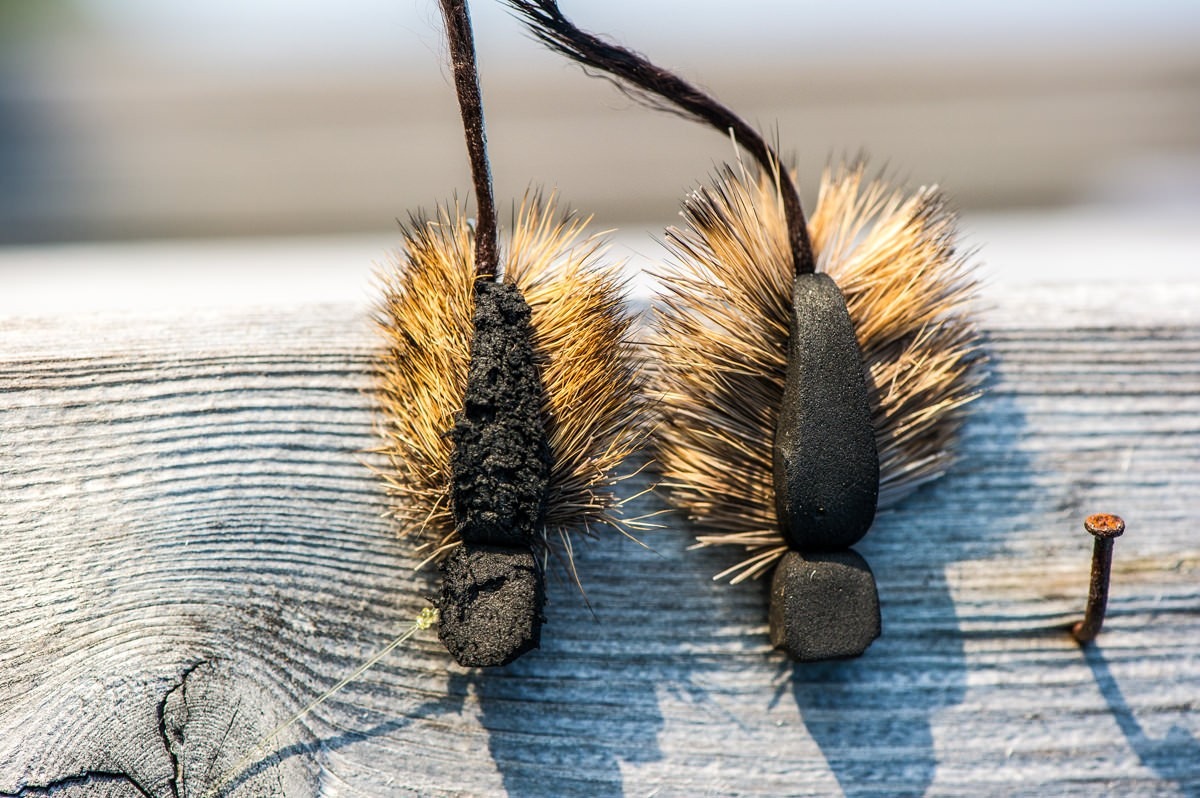 An Aquatic Eco-System, Loaded With Insects and Hungry Trout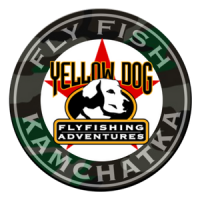 If you have ever dreamed of fishing some of the most remote, untouched waters on earth for large, surface-feeding native rainbow trout, then trout fishing Russia's Kamchatka Peninsula should be at the very top of your list. The Ozernaya River – an aquatic ecosystem loaded with insects, huge sculpins, and the most pristine, genetically perfect rainbow trout on earth – is without a doubt one of the purest, most productive freshwater habitats in the world.
Toggle Between Categories: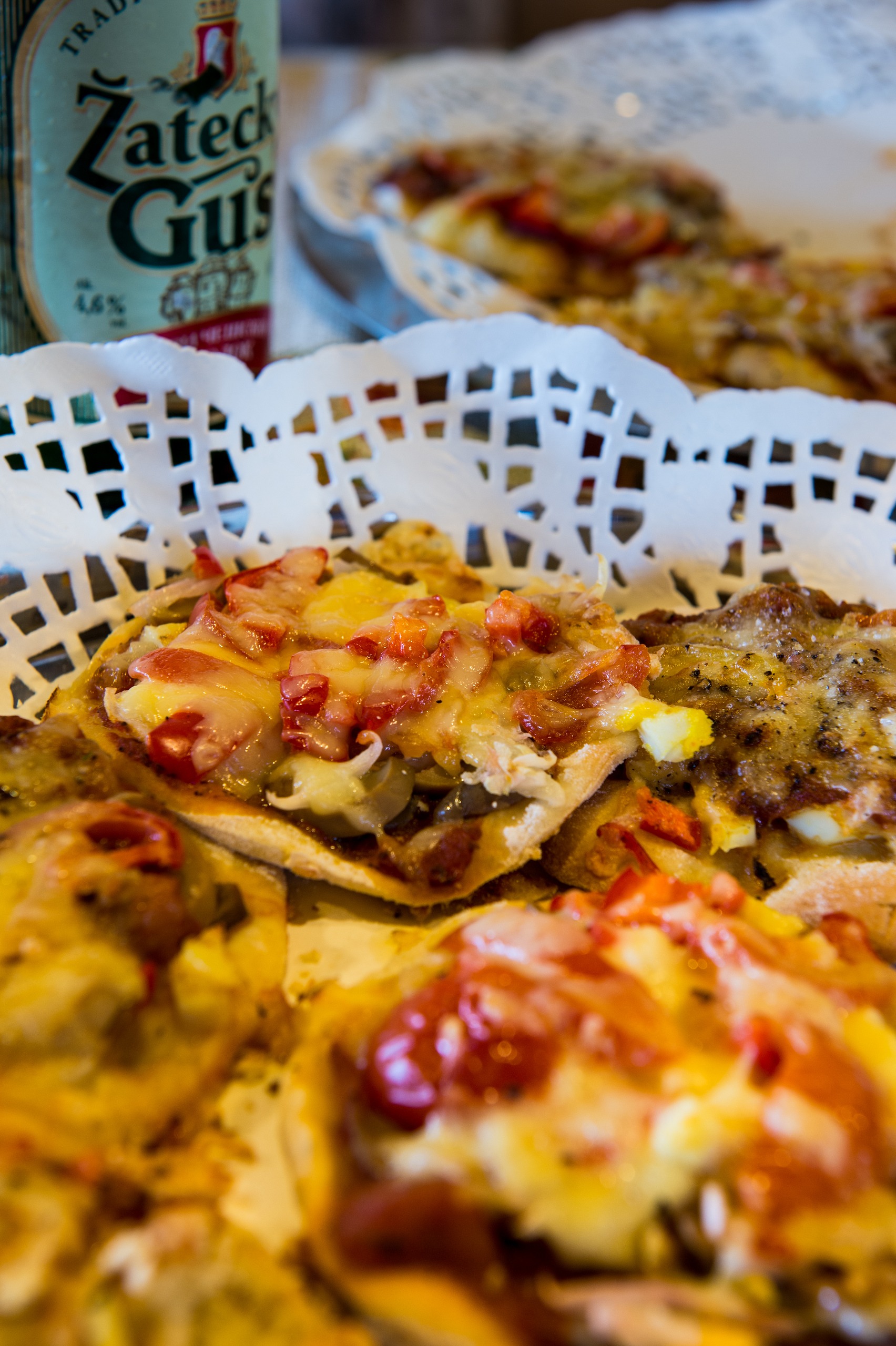 Lodging Details
The "Oz" camp is designed for intimacy, with a maximum of only ten guests per week. Each two-person, A-frame-style cabin is warm, comfortable, dry, and mostly bug-free. Each cabin includes generator-supplied electricity and wood stove heat. In-camp amenities include a flushable toilet, a wood-fire heated shower, and evening campfires around a fire pit that overlooks the waters of the Oz. Anglers will want to bring their own sleeping bag, mattress sheet, and pillow, as each cabin features two beds with basic mattresses.
Food and Beverages
The comfortable dining room and kitchen building at the Oz camp is where guests will enjoy hot meals each day. Throughout the day, hot coffee is always available or – if you prefer – the Russian version of "chai" (tea). The menu is American-style with a touch of Russian. Each morning an American-style breakfast of bacon and eggs, oatmeal (Russian "porridge"), homemade jams, or cereal is served. A packed cooler lunch is made each day, or the guides will be happy to prepare fresh Char for lunch on the river. Dinner each evening is served family-style and includes a variety of different meats, fish, and vegetable dishes. To satisfy all tastes, the kitchen can easily offer a wide variety of breakfast, lunch, and dinner menus.
Typical Length of Stay
Due to the set weekly flight from Anchorage (ANC) to Petropavlovsk Airport (PKC), the standard package is six (6) nights / six (6) fishing days.
Non-Angling Activities and Options
Activities for non-anglers are very limited, as the Ozernaya River Camp and the Ozernaya River itself are primarily fishing-focused destinations. That said, guests will no doubt enjoy the area itself, as the scenery of the nearby mountain valleys provides breathtaking panoramic displays: tamarack and birch forests, wildlife, snow-capped mountains, glimpses of glaciers and tarns, and salmon-rich, gin-clear water.
Internet / Communications
Internet access is not available during your stay and cell phones will not work during your visit.
Gallery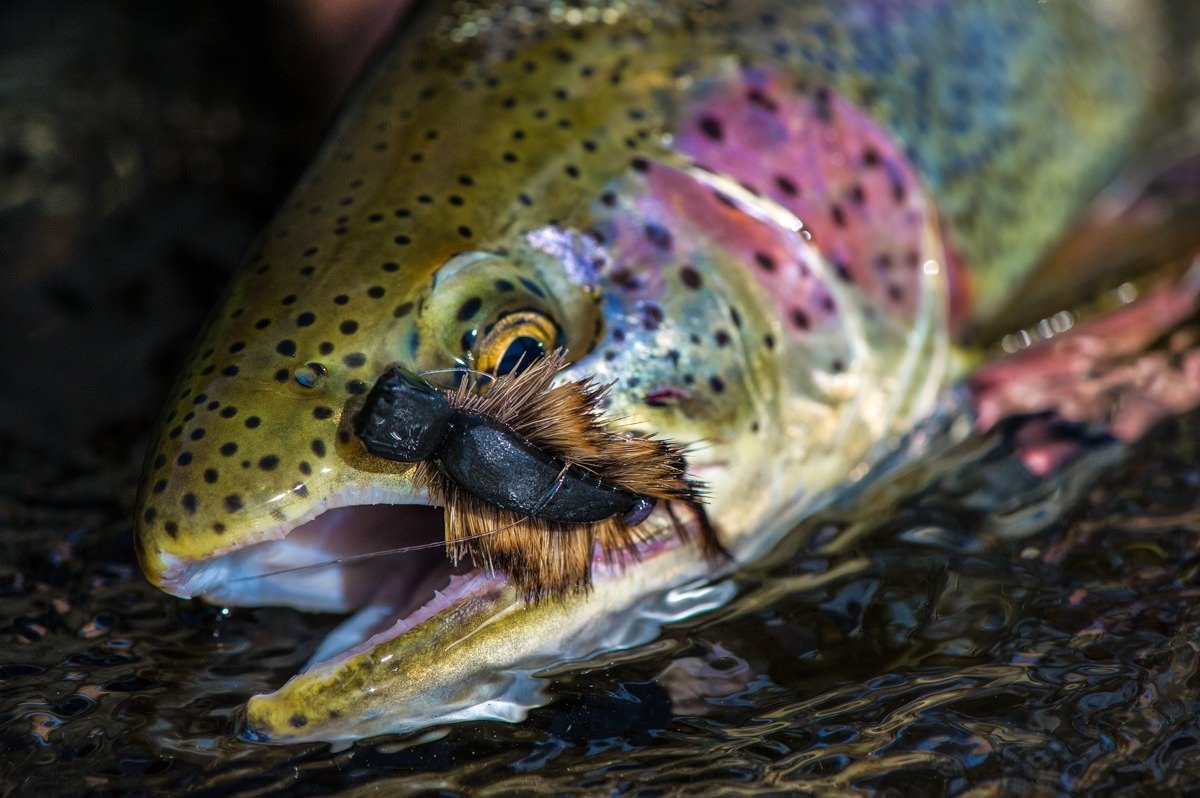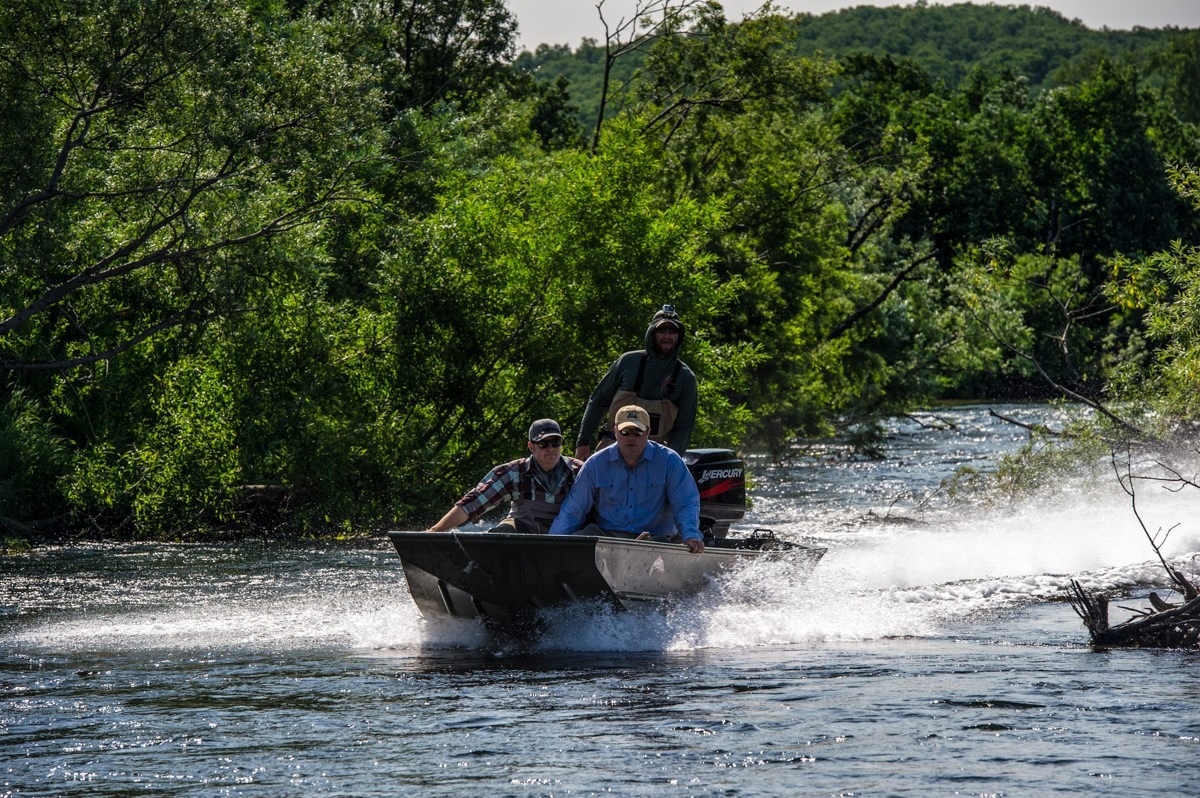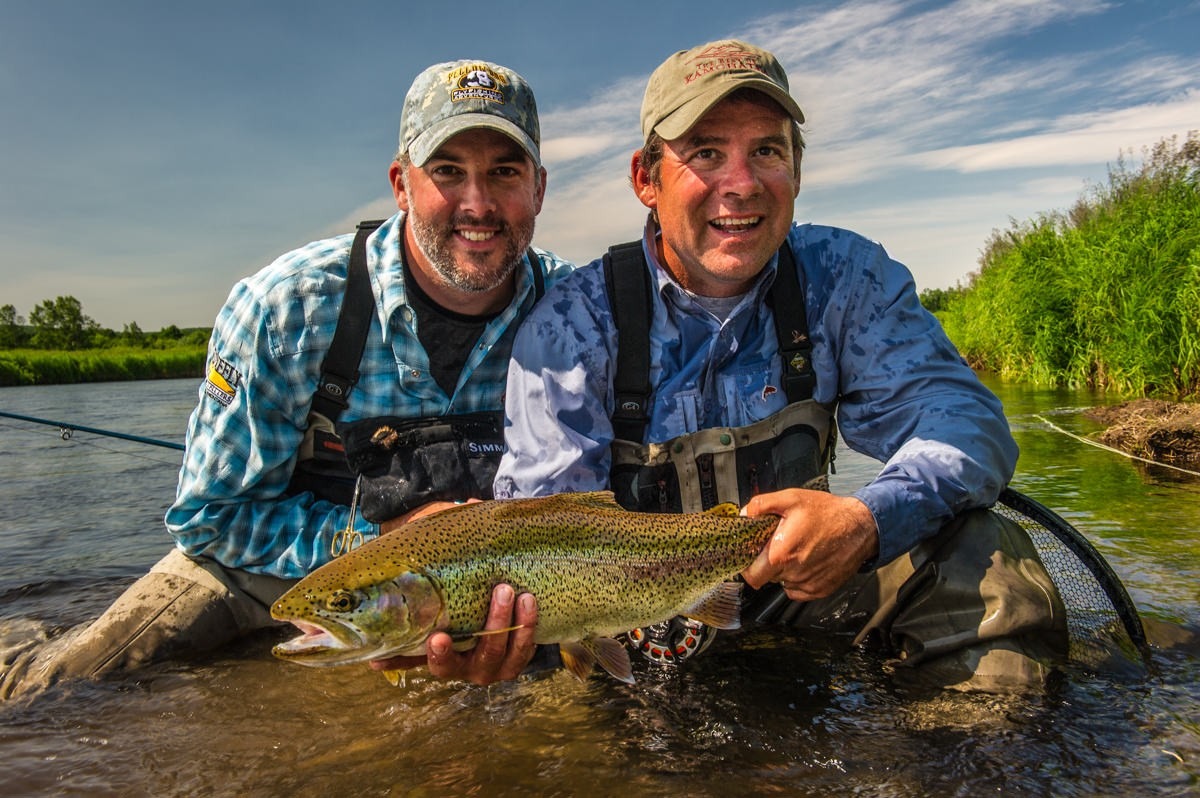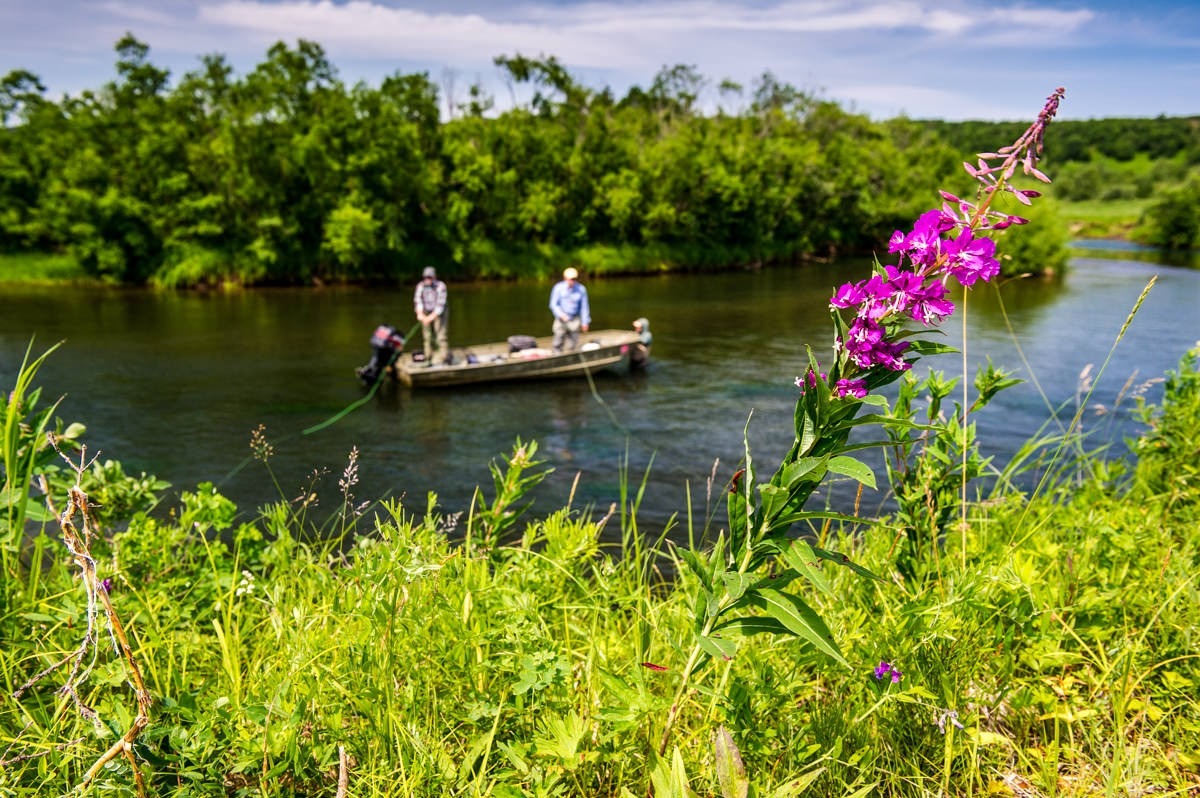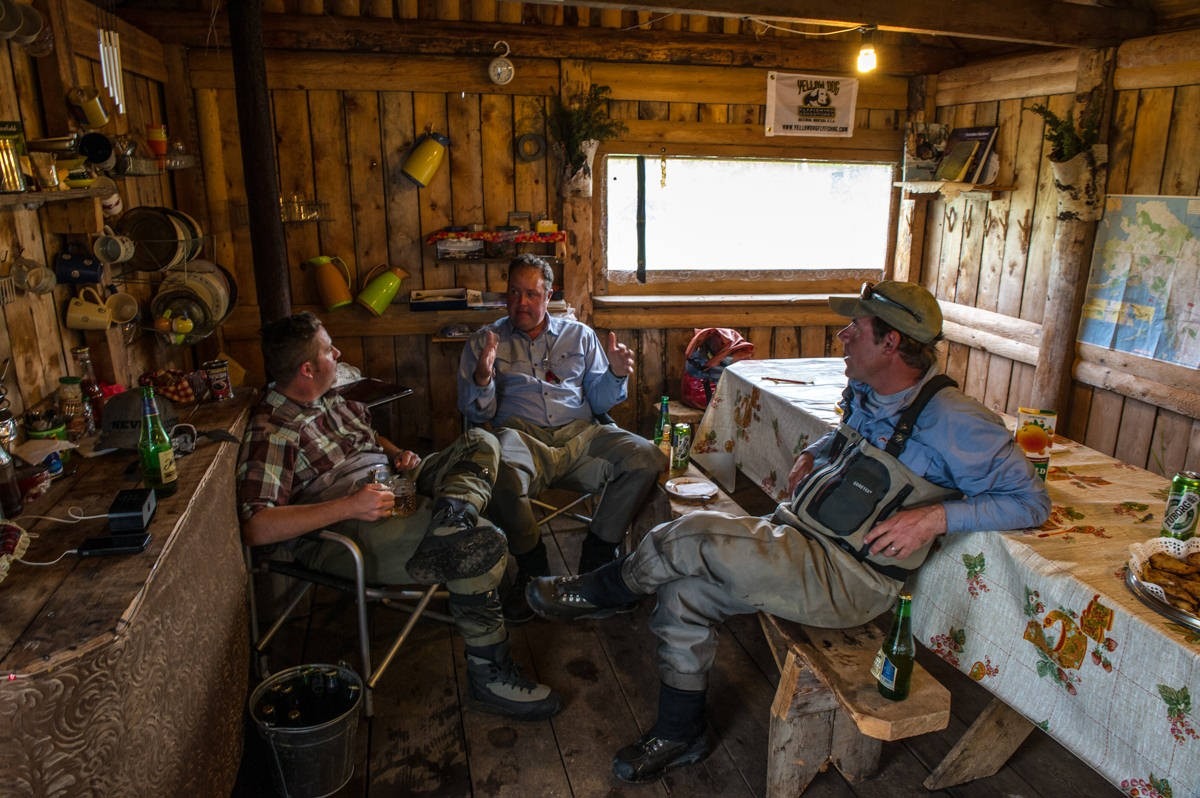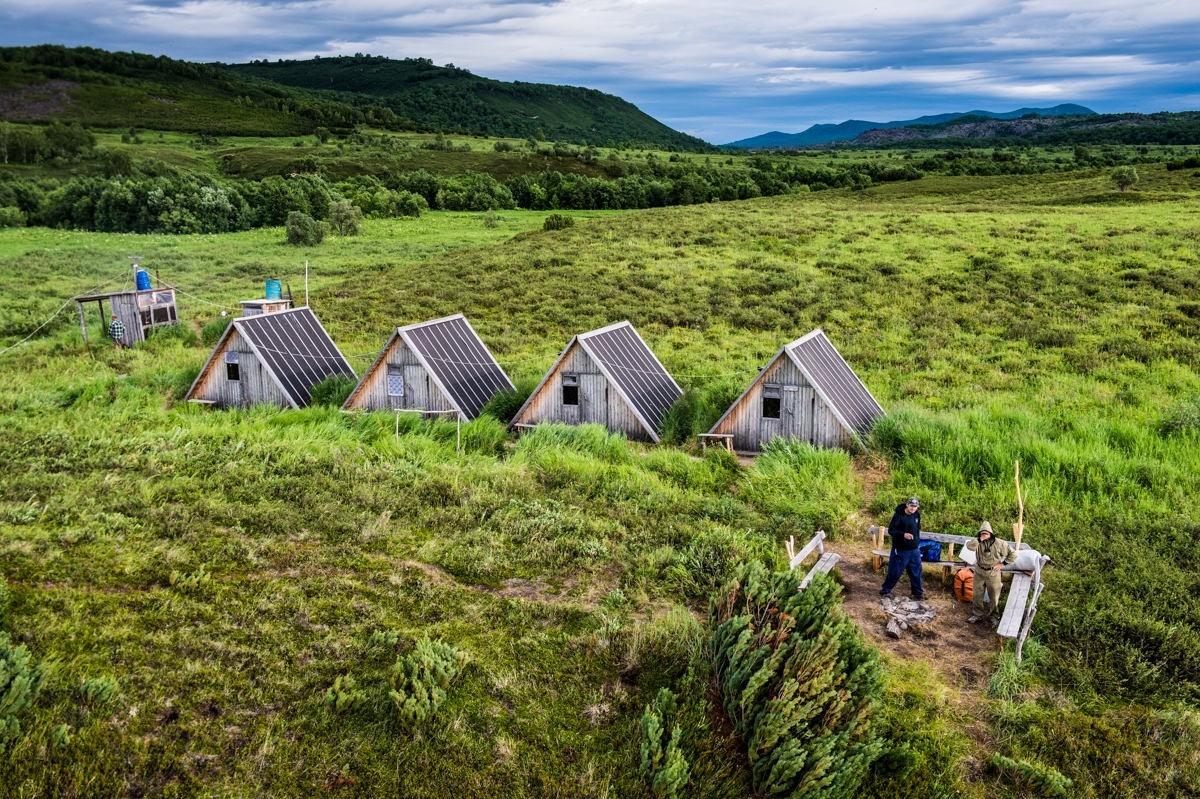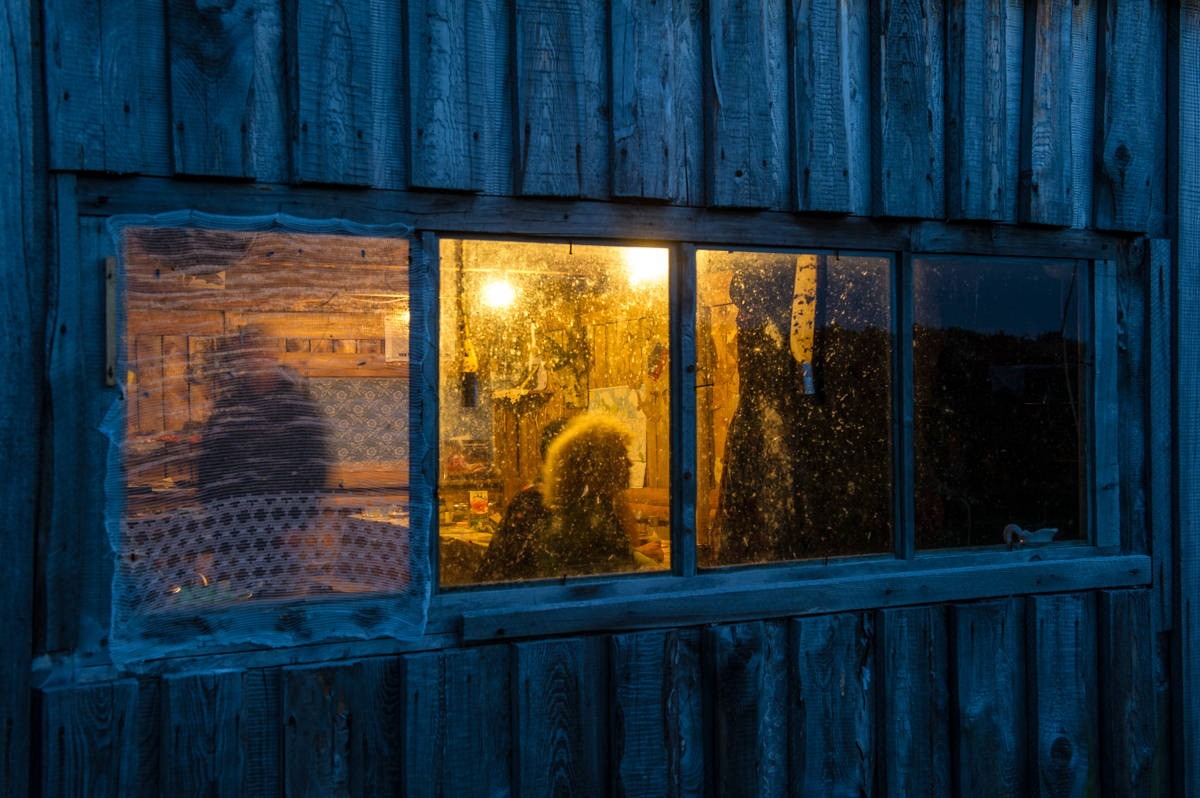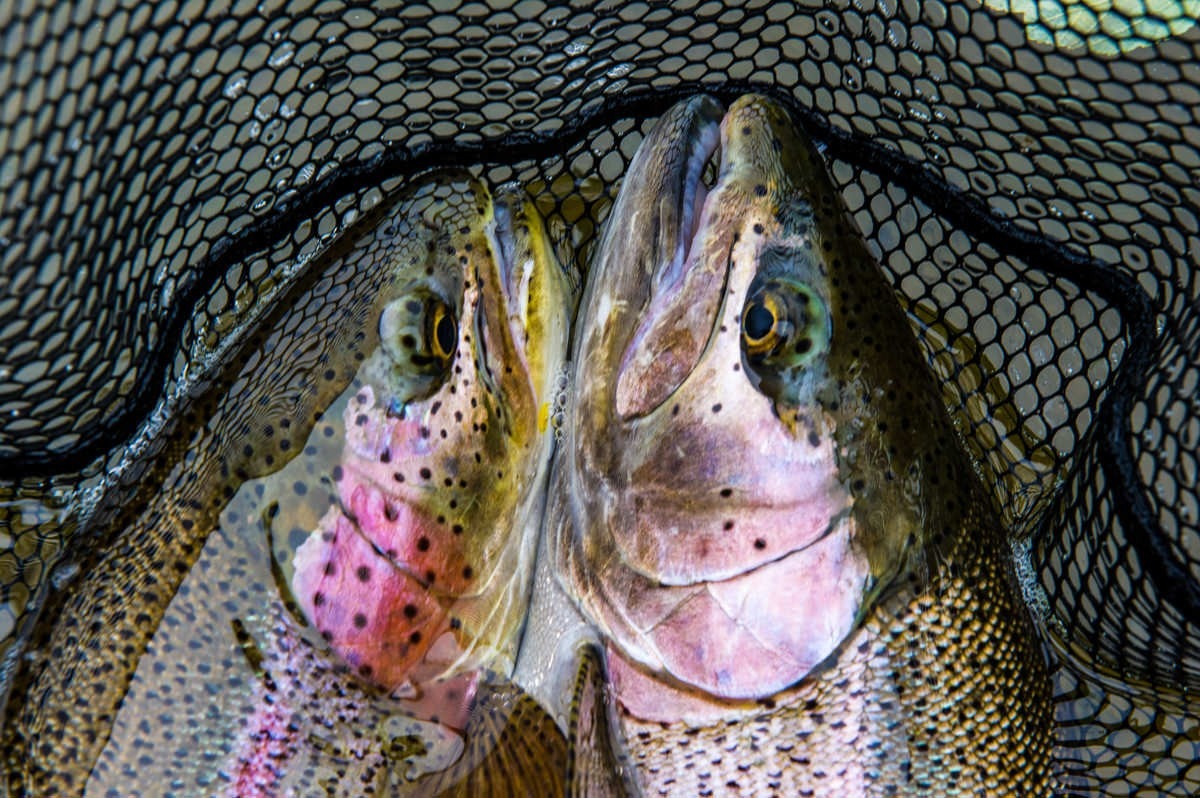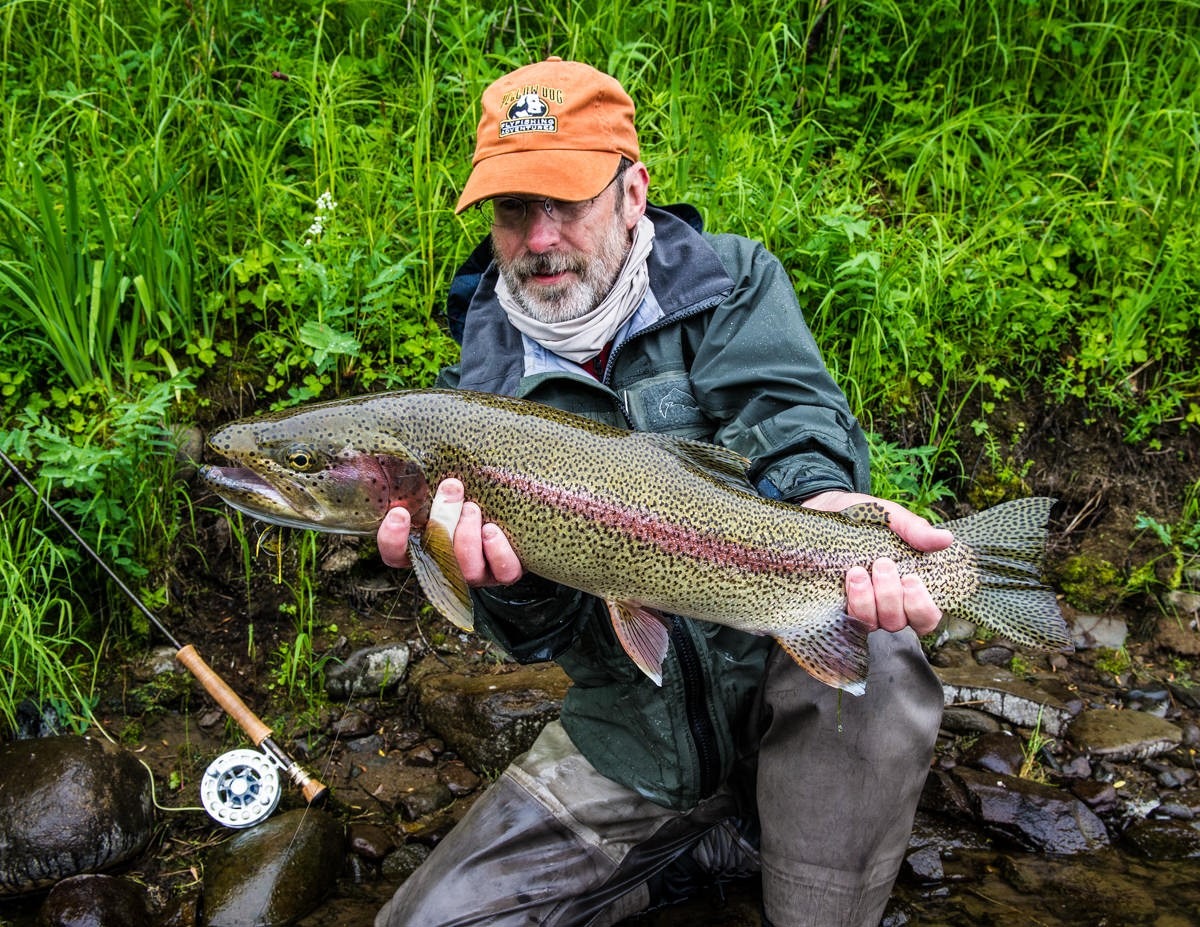 Similar Trips
Quick Reference Legend
Dive / Snorkel Program On-Site
On-Site Equipment
Preferred Couples Destination
Preferred Family Destination
Wi-Fi Available