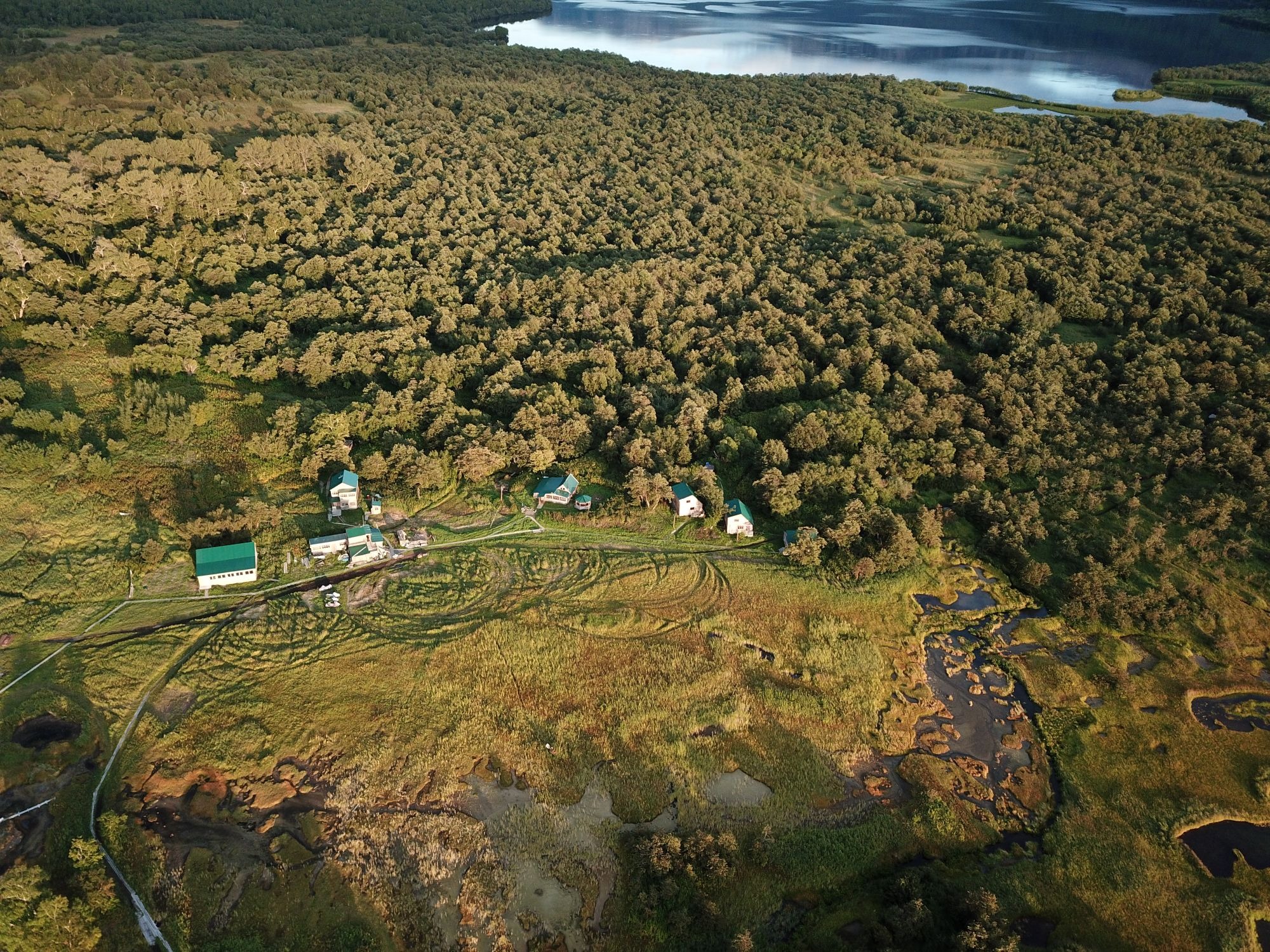 Russia
Rainbows From Above
Kamchatka

Accommodations
Comfortable Guest Lodge Rooms

Season
July-September

Species
Rainbow Trout, Asiatic Grayling, Dolly Varden & Pacific Salmon in Season

Ideal For
Families, Friends & Adventurous Anglers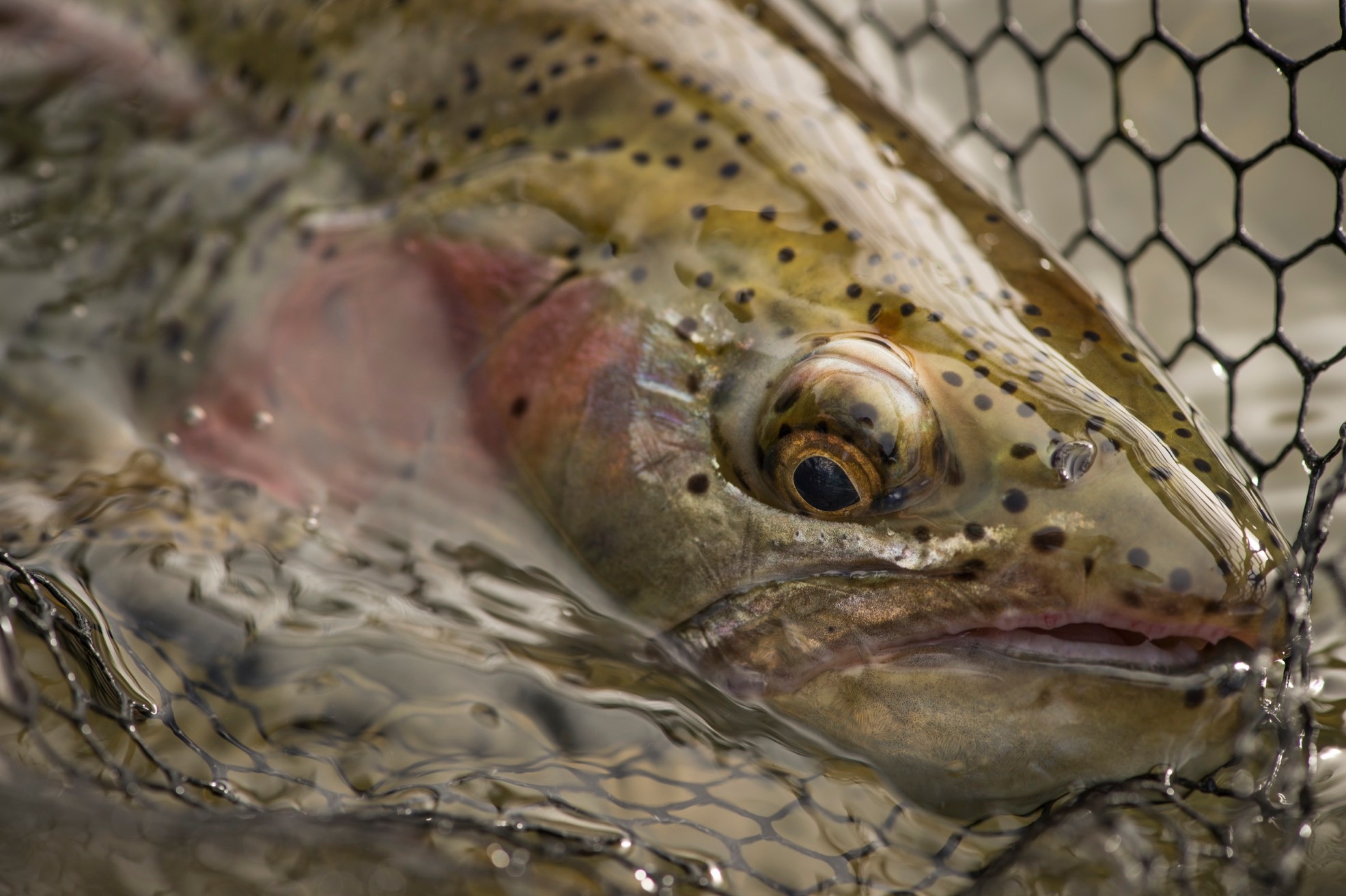 The only daily fly-out program in Kamchatka, allowing anglers to access dozens of rivers each day via helicopter with zero angling pressure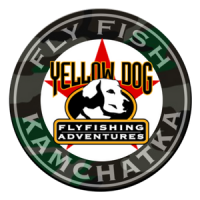 An extremely limited offering that operates only a few select weeks out of each summer season. This is a fully "airmobile" program that gives anglers the ability to fish different rivers and streams each day with daily fly-outs on a private Mi-2 Helicopter. Each night, the group will study area maps and discuss the possibilities and river options for the following day. Strategically based out of the recently renovated private lodge on the beautiful Two Yurt Lake, this program gives you access to dozens of untouched trophy trout streams, all located within a short flight out of base camp. If you have ever dreamt of fishing rivers loaded with rainbows that have literally NEVER seen a fly or angler, this is a serious option to consider.
Toggle Between Categories: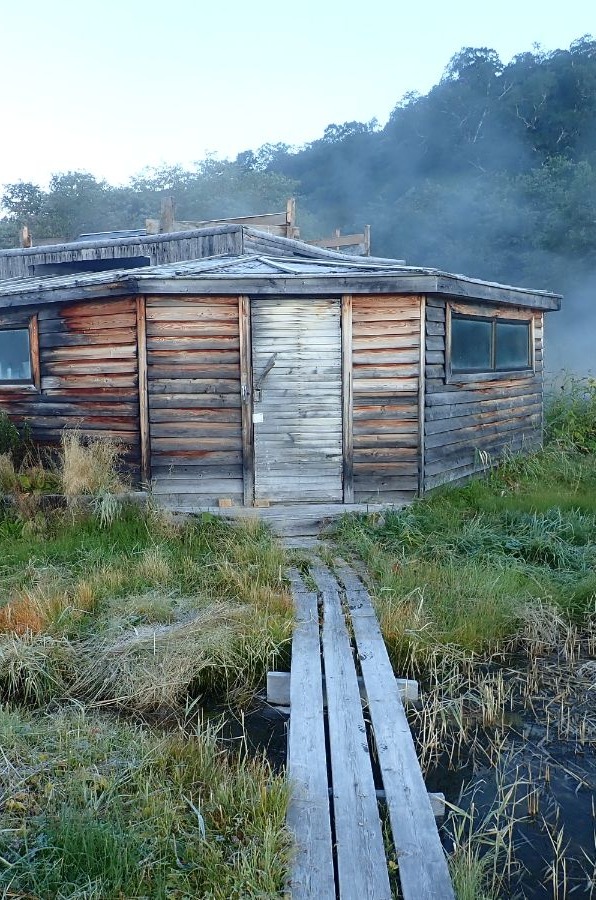 Lodging Details
Anglers will base out of the Two Yurt Main Lodge for the week, which is one of the most established and comfortable lodges in all of Kamchatka. The Two Yurt Lodge is equipped with private rooms for two anglers, hot showers, flush toilets, and a central dining area to converse with the group and discuss plans with the guides and pilots of where you will be fishing the next day. Located in one of the most scenic valleys in all of Kamchatka, the lodge also has an on-site hot spring that guests are free to use each day after fishing.
Food and Beverages
The Rainbows From Above Lodge staff and guides take great pride in providing a quality culinary experience each day of your trip. Each day, breakfast will be served in the main lodge and typically consists of oatmeal or porridge, homemade jams, bacon, eggs, coffee, and tea. Lunch will be served on the river each day including sandwiches, cold cuts, cheeses, and a variety of different snacks to keep you going on the water. Each evening, dinner will be served family-style and is a staple meal each evening, consisting of soups, stews, a variety of different meats, fish, and plenty of sides and vegetable dishes.
Typical Length of Stay
Due to the set weekly flight from Anchorage (ANC) to Petropavlovsk Airport (PKC), the standard package is six (6) nights / five (5) fishing days.
Non-Angling Activities and Options
Activities for non-anglers are very limited, as the Rainbows From Above Program is primarily a fishing-focused destination. That said, guests will no doubt enjoy the area itself, as the scenery of the nearby mountain valleys provides breathtaking panoramic displays: tamarack and birch forests, wildlife, snow-capped mountains, glimpses of glaciers and volcanoes, and salmon-rich, gin-clear water. The on-site hot springs is also a great place to relax and take in the scenery each evening after fishing.
Internet / Communications
Internet access is not available during your stay and cell phones will not work during your visit.
Gallery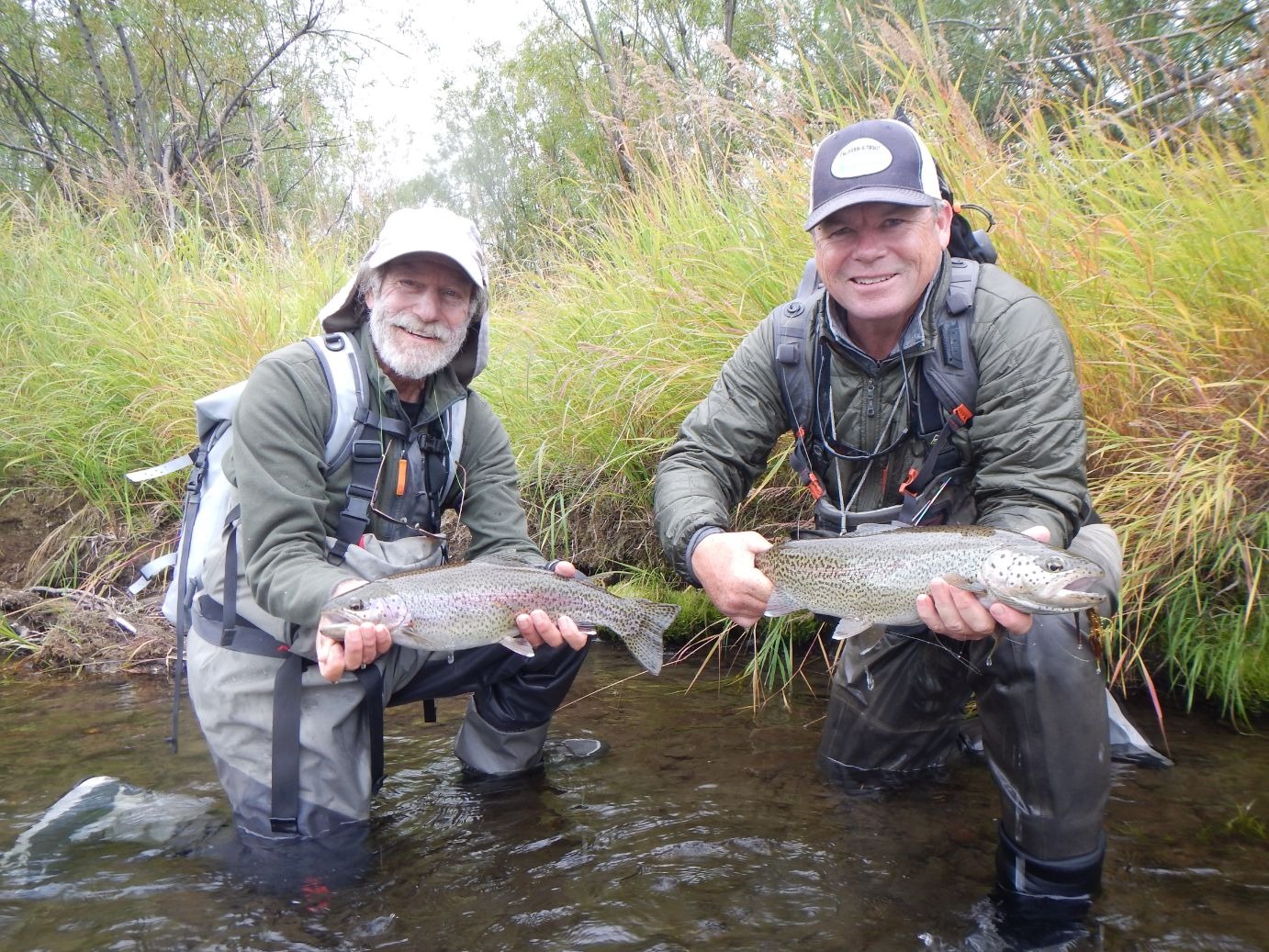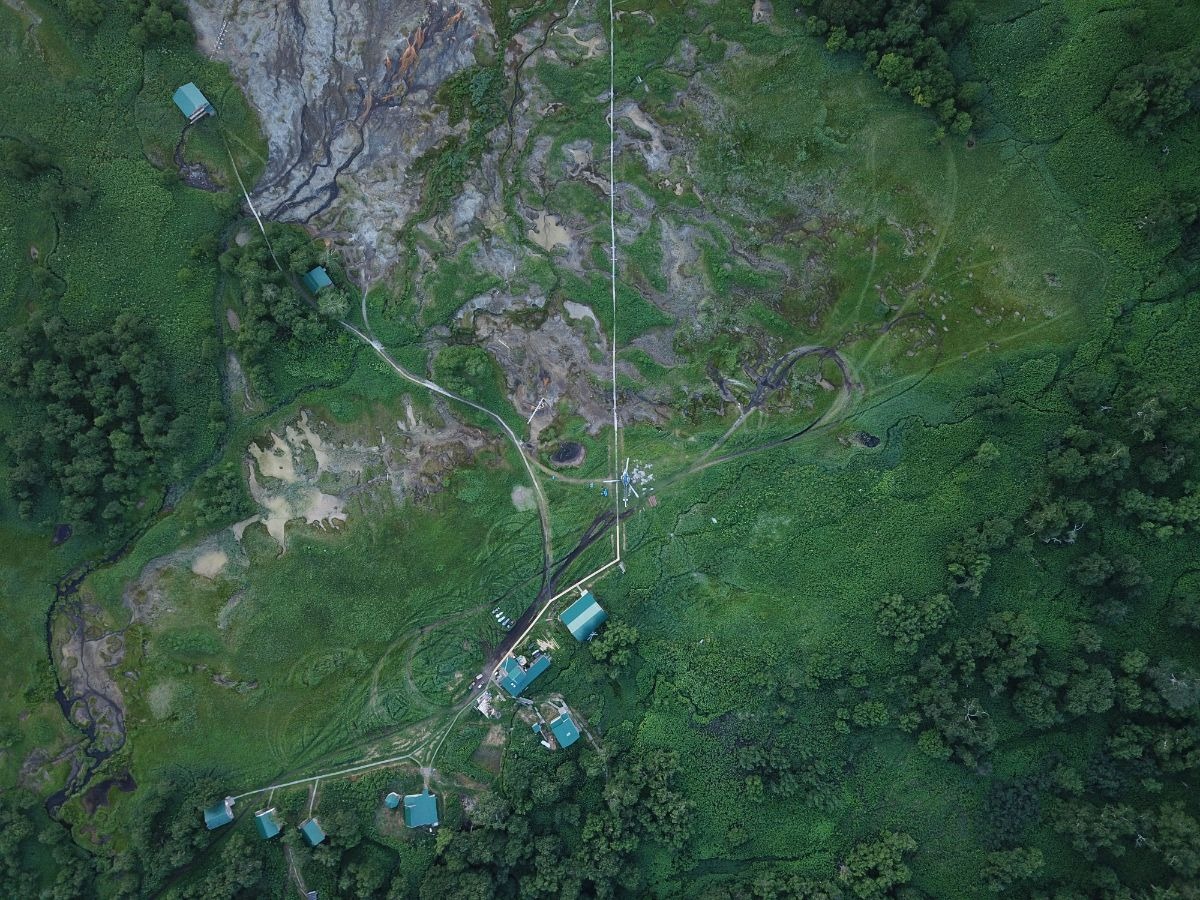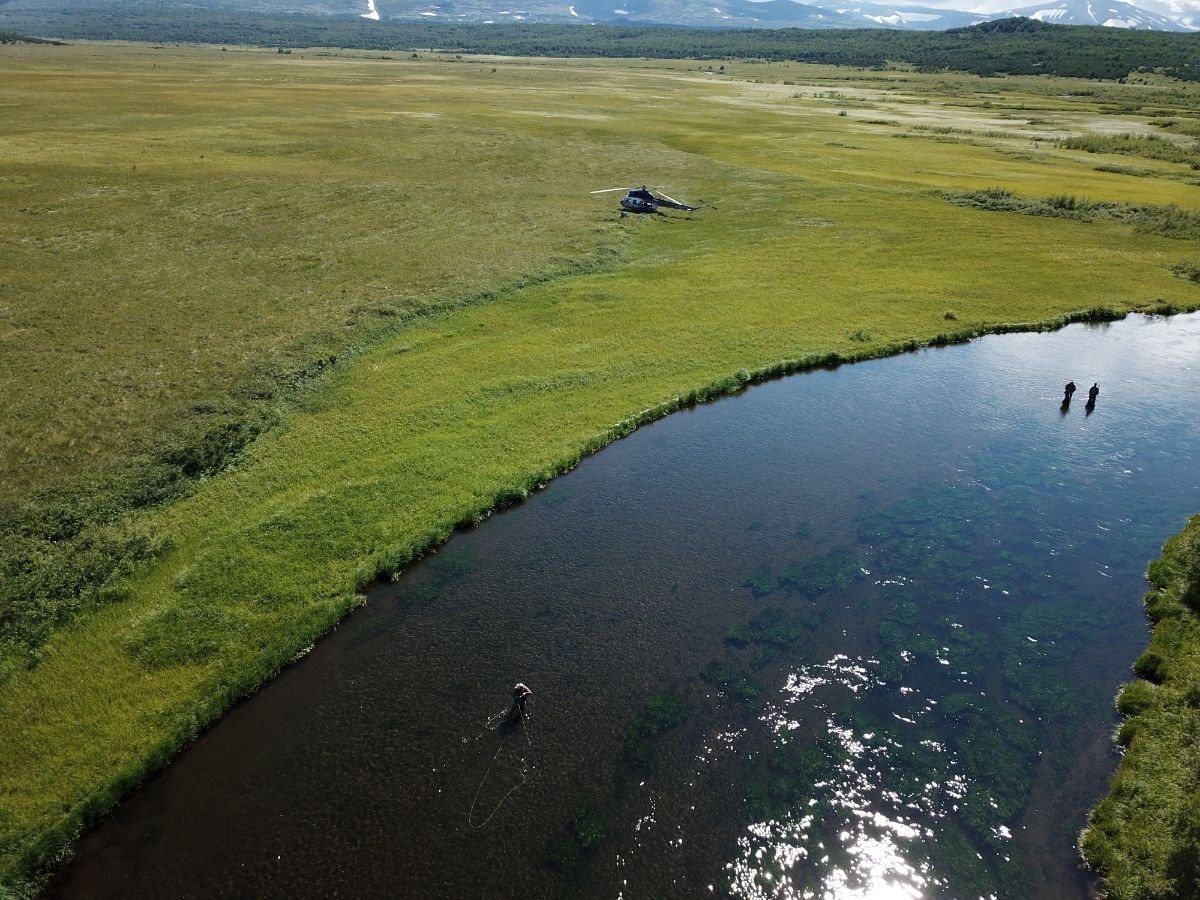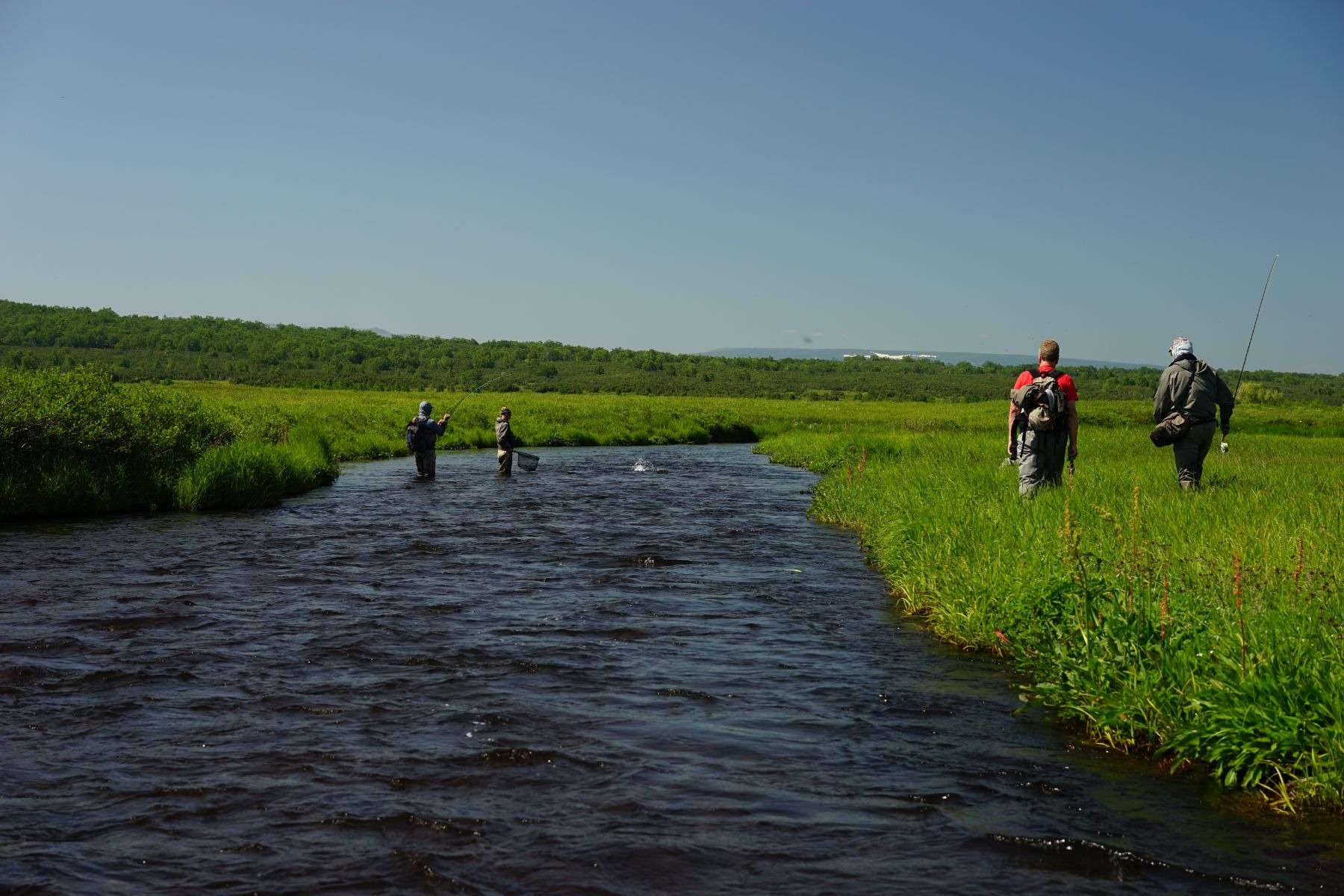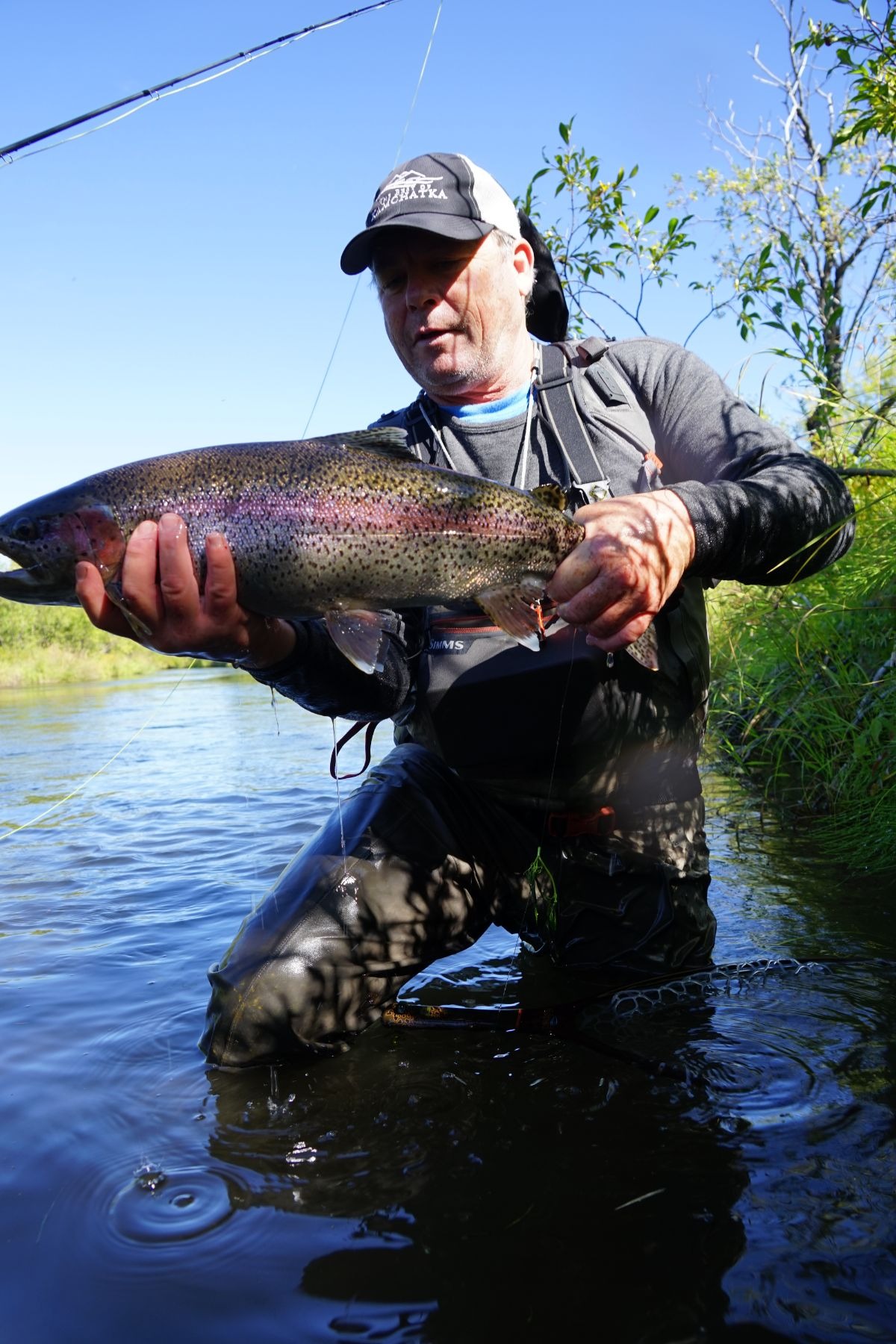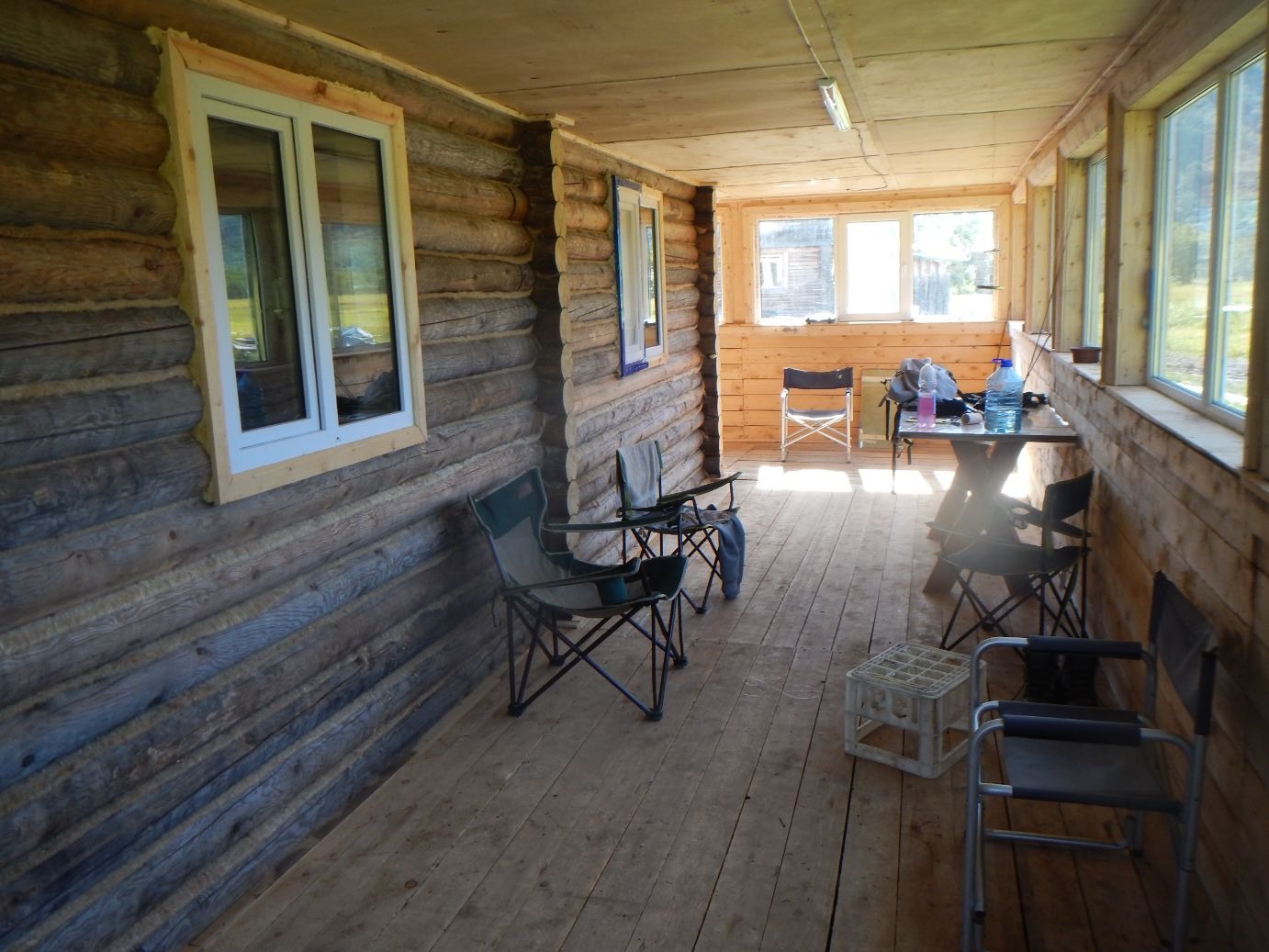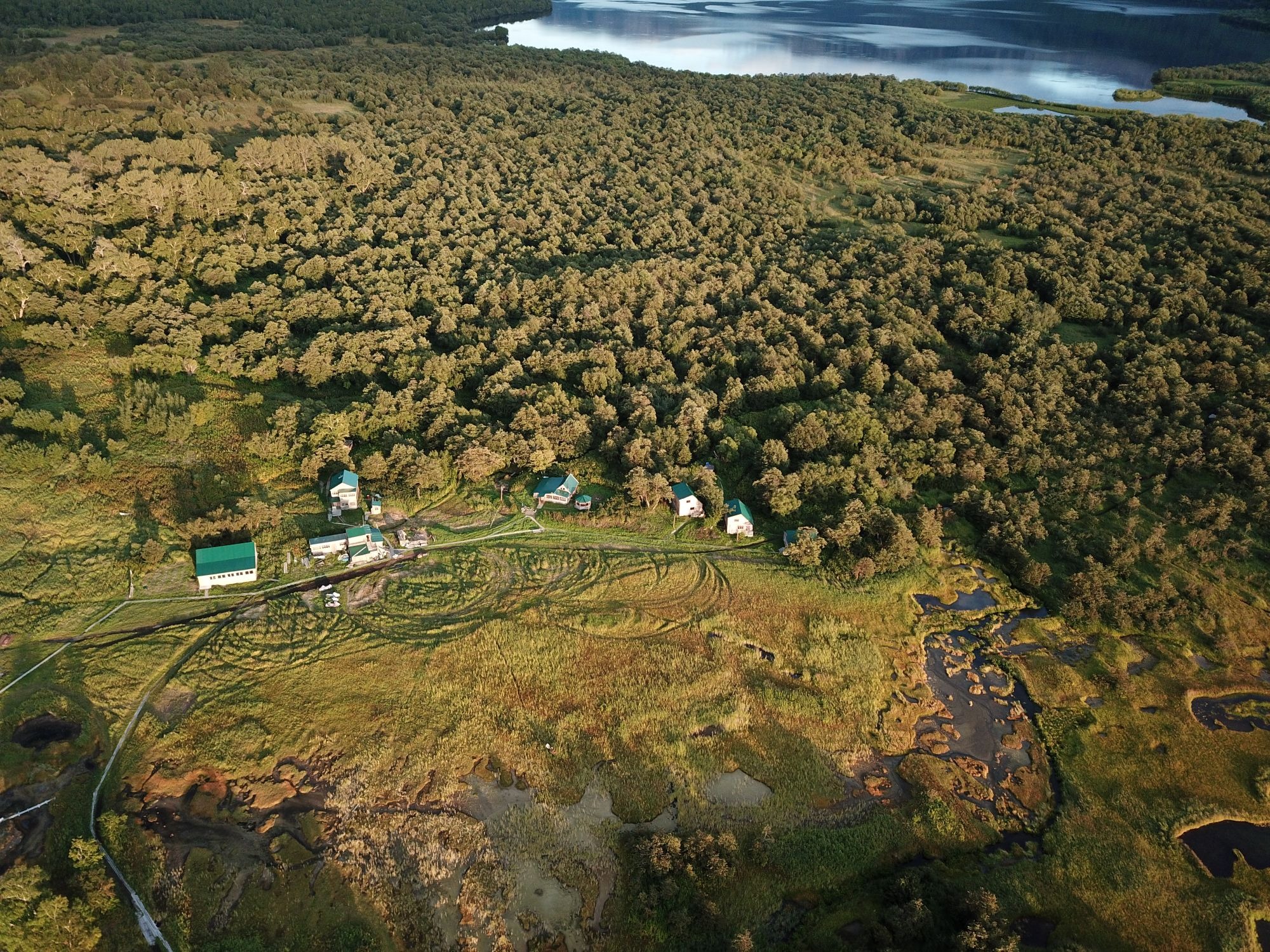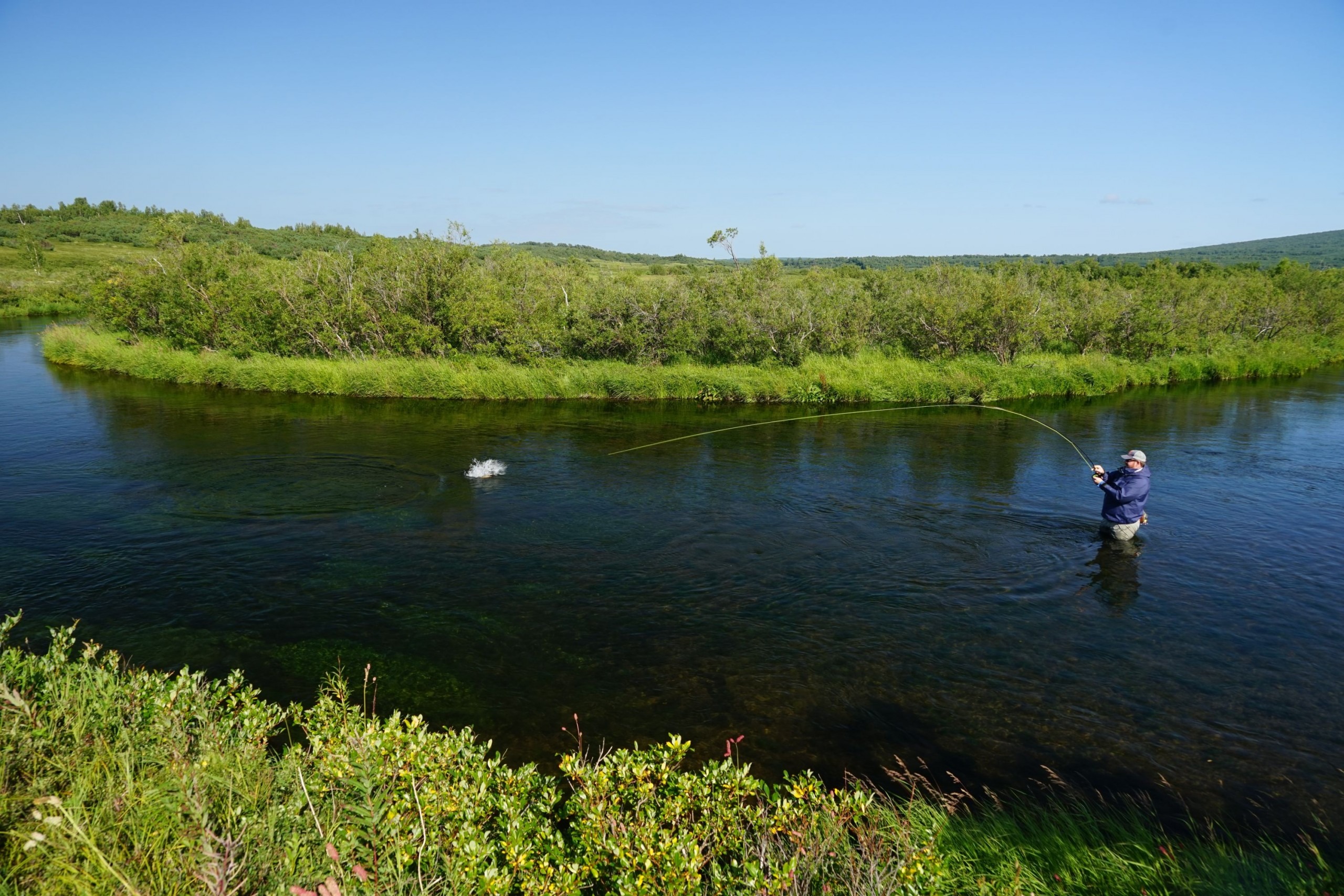 Similar Trips
Quick Reference Legend
Dive / Snorkel Program On-Site
On-Site Equipment
Preferred Couples Destination
Preferred Family Destination
Wi-Fi Available