Alaska
Riversong Lodge
Yentna River and Lake Creek

Accommodations
Private Guest Cabins // Capacity - 14 Anglers

Season
June-September

Species
Rainbow Trout, Pacific Salmon, Char, Dolly Varden, Pike & Arctic Grayling

Ideal For
Short Stay Or Quick Add On To Your Alaska Vacation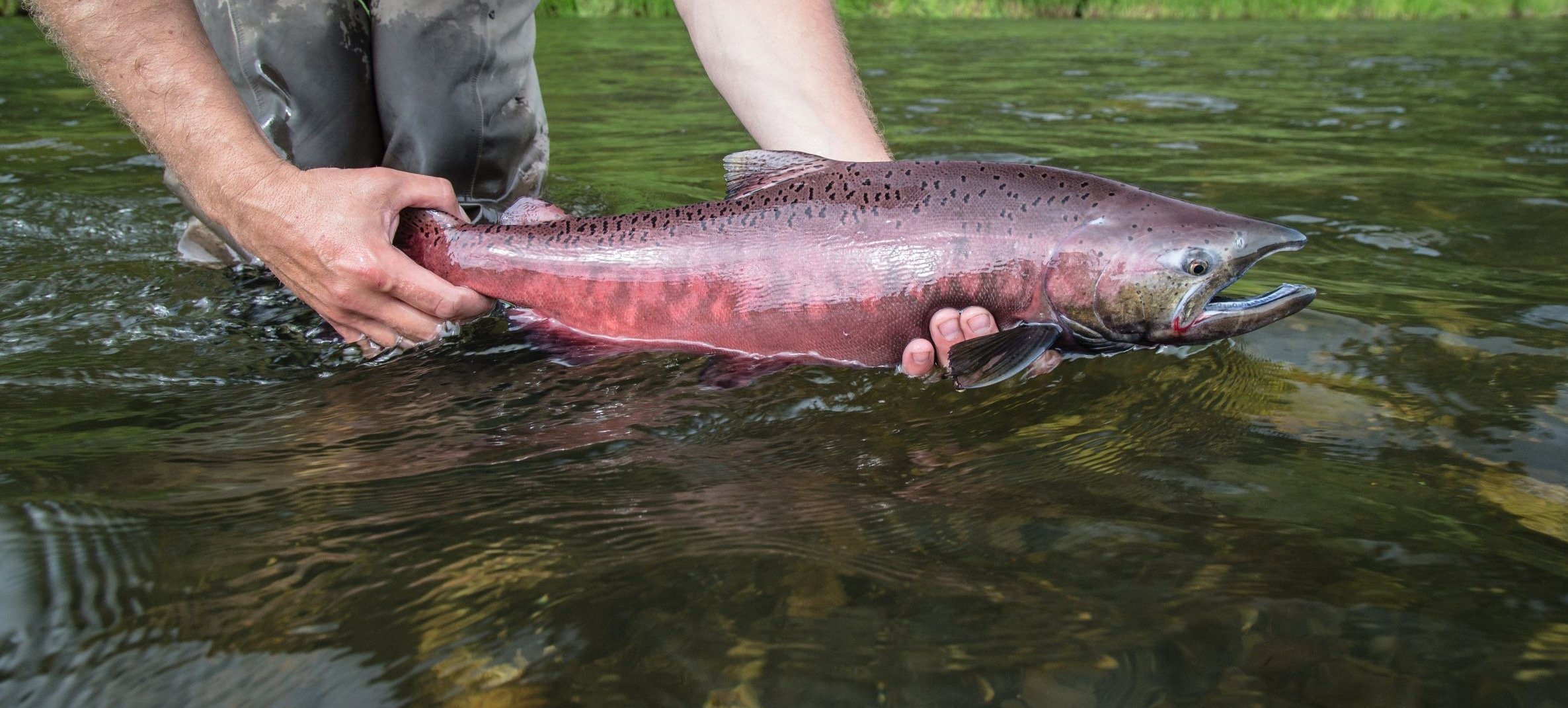 The Perfect Option For a Quick Alaska Fishing Getaway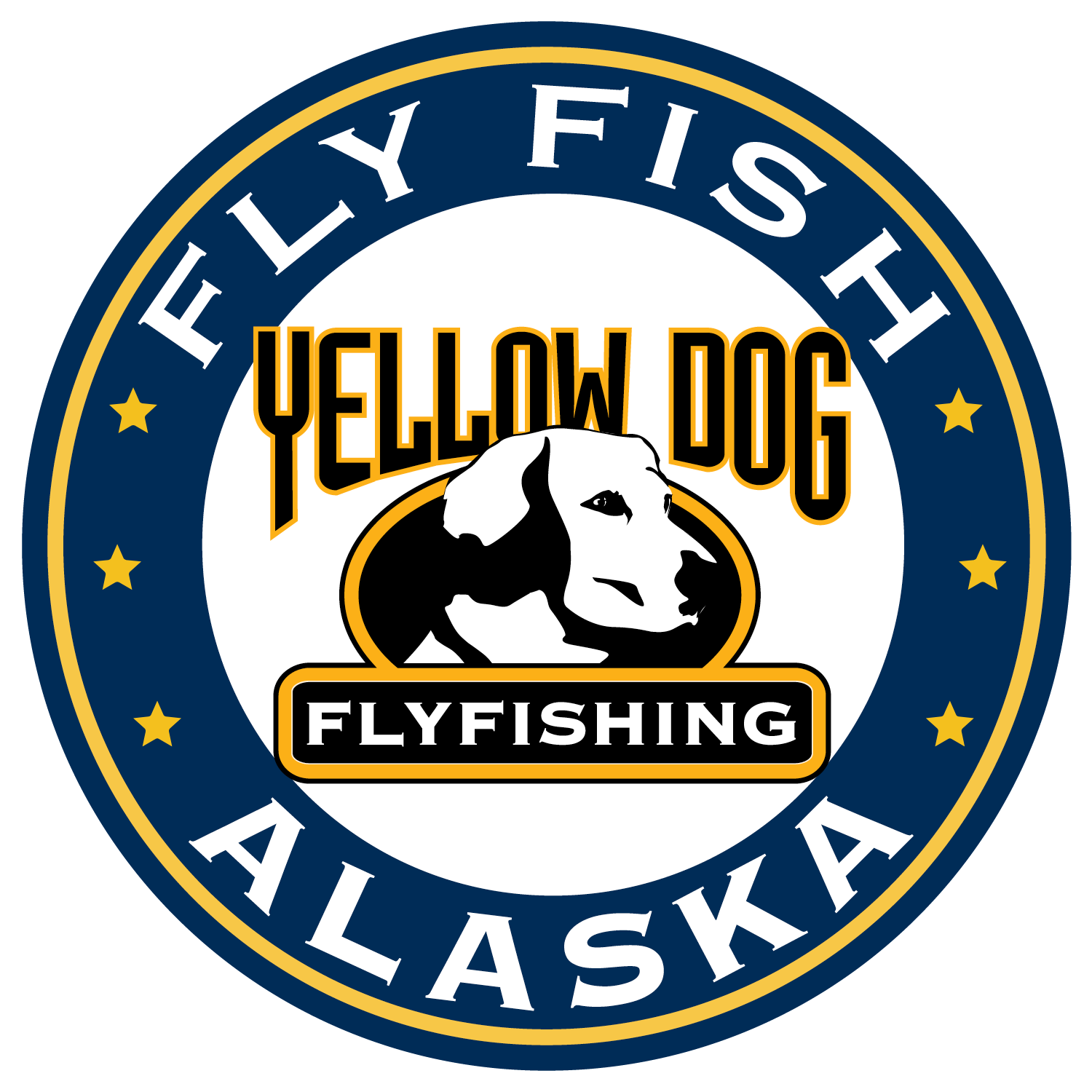 Located on the banks of the Yentna River and the confluence of Lake Creek – approximately 70 air miles northwest of Anchorage – sits beautiful Riversong Lodge. Accessible by floatplane only, Riversong is one of our favorite destinations for a quick one or two-day trip to a remote area of Alaska offering great fishing and an overall experience that will leave even the most seasoned travelers and anglers satisfied. If you have only a few days in Anchorage, or if you would like to add on a few more days to a longer Bristol Bay package, then a trip to Riversong is the perfect option. While staying at Riversong Lodge, guests will experience the beautiful amenities of the hand-built spruce lodge and the incredible cuisine, while fishing the Yetna River and the most intimate Lake Creek – a tributary in the Alaska Range that has become world-famous for its rainbow trout and salmon fishing opportunities.
Toggle Between Categories: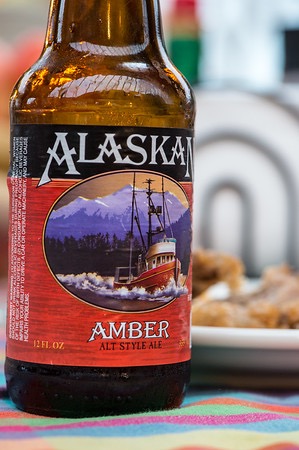 Lodging Details
Hand-built from native white spruce logs, Riversong Lodge features one of the most beautiful grounds and settings of any lodge in Alaska. Refurbished from the ground up in Summer 2014, Riversong has taken every step necessary to make your stay as "comfortably rustic" as possible. The Main Lodge features a common area with leather couches and chairs for relaxing and discussing your day on the water, a well-appointed dining area, a fly tying room, and a full bar with an outside patio to enjoy your favorite beverage each evening riverside. Each private guest cabin features all bedding, private bathrooms and showers, a covered porch, and a gathering area for after-hours stories by the lantern light.
Food and Beverages
Riversong Lodge has always prided itself on the unique culinary and dining experiences that they offer each and every guest, and anglers will not leave the Lodge hungry! Each morning, breakfast is cooked to order including omelets, local meats, game sausages, fresh fruits, juices, and bottomless mugs of coffee and hot chocolate. Lunch is served mid-day, either back at the Lodge or on the river, consisting of a variety of sandwiches, wraps, soups, and snacks to keep you going and on the water! Dinner each evening is the highlight of the night, with hand-picked chefs taking great pride in the dishes and menu each day. Meals each evening consist of local fresh seafood and salmon, generous cuts of meats, fresh bread, vegetables, and desserts that will not leave you disappointed! Riversong Lodge is not a destination that you will leave lighter than the day you arrived!
Typical Length of Stay
One of our favorite aspects of Riversong Lodge is its ability to accommodate any length of stay, from multiple overnight stays to single guided day trips! With their close proximately to Anchorage and relationships with the best bush pilots in the area, anglers can arrive and depart Riversong any day of the week for a completely customizable package.
Non-Angling Activities and Options
Besides just a great fishing program, Riversong also offers numerous options for non-angling activities including hiking, flight-seeing tours of the surrounding area and Denali National Park, river excursions, wildlife viewing, and more. Non-anglers will often take time to relax around the beautiful lodge grounds to take in the scenery and enjoy the atmosphere.
Internet / Communications
Internet access is available at the Lodge. Cell phones will not work during your visit.
Gallery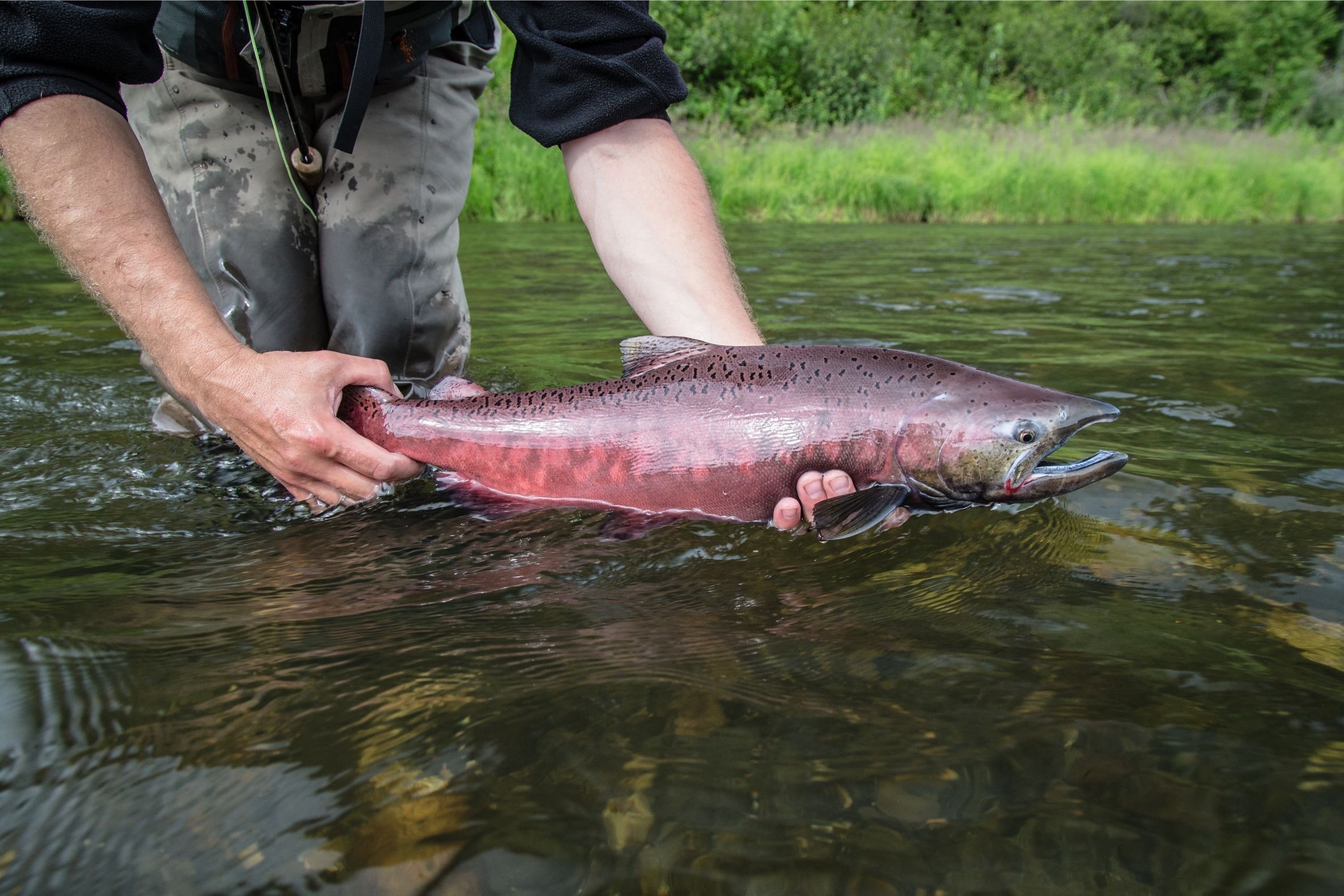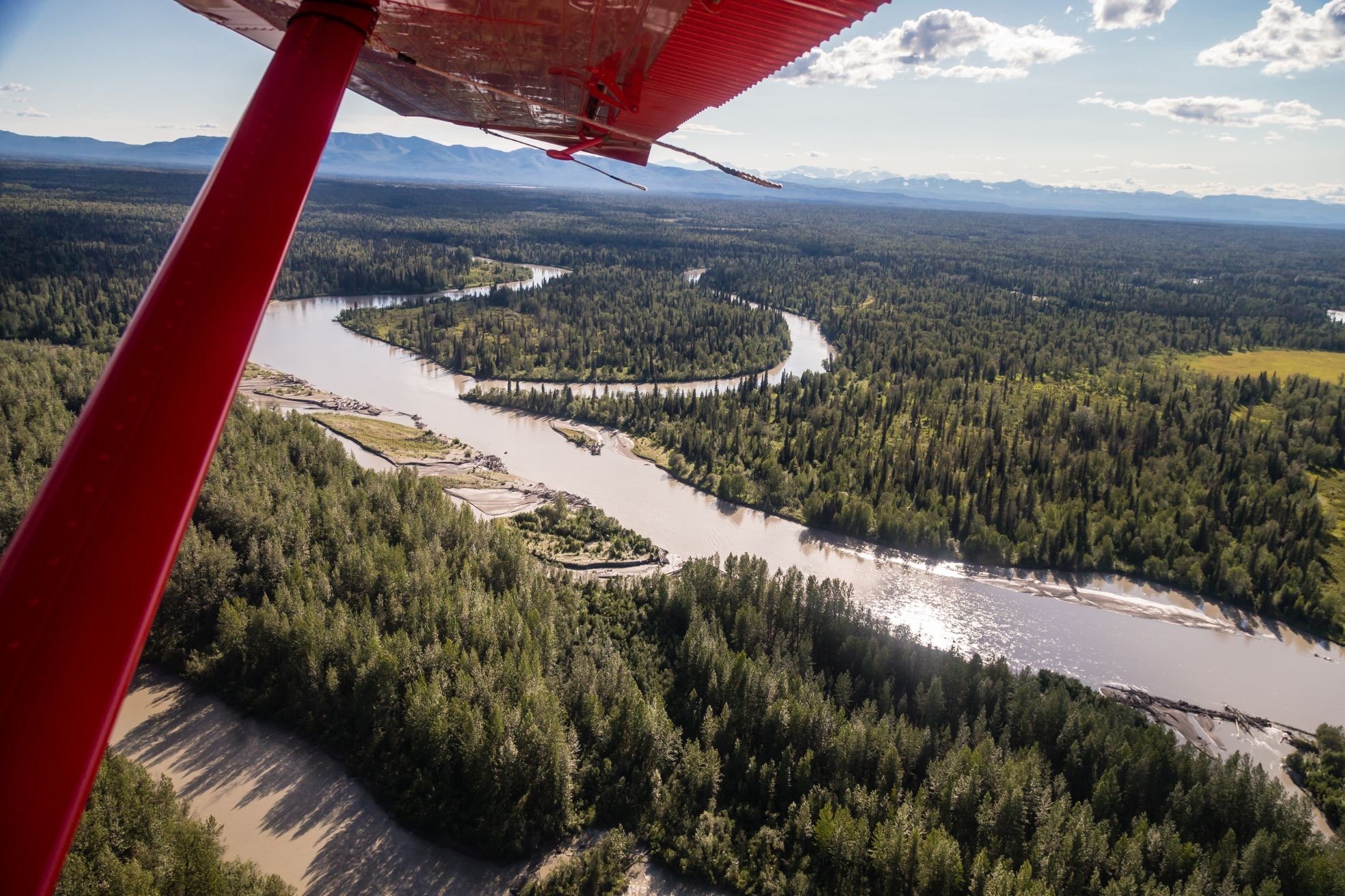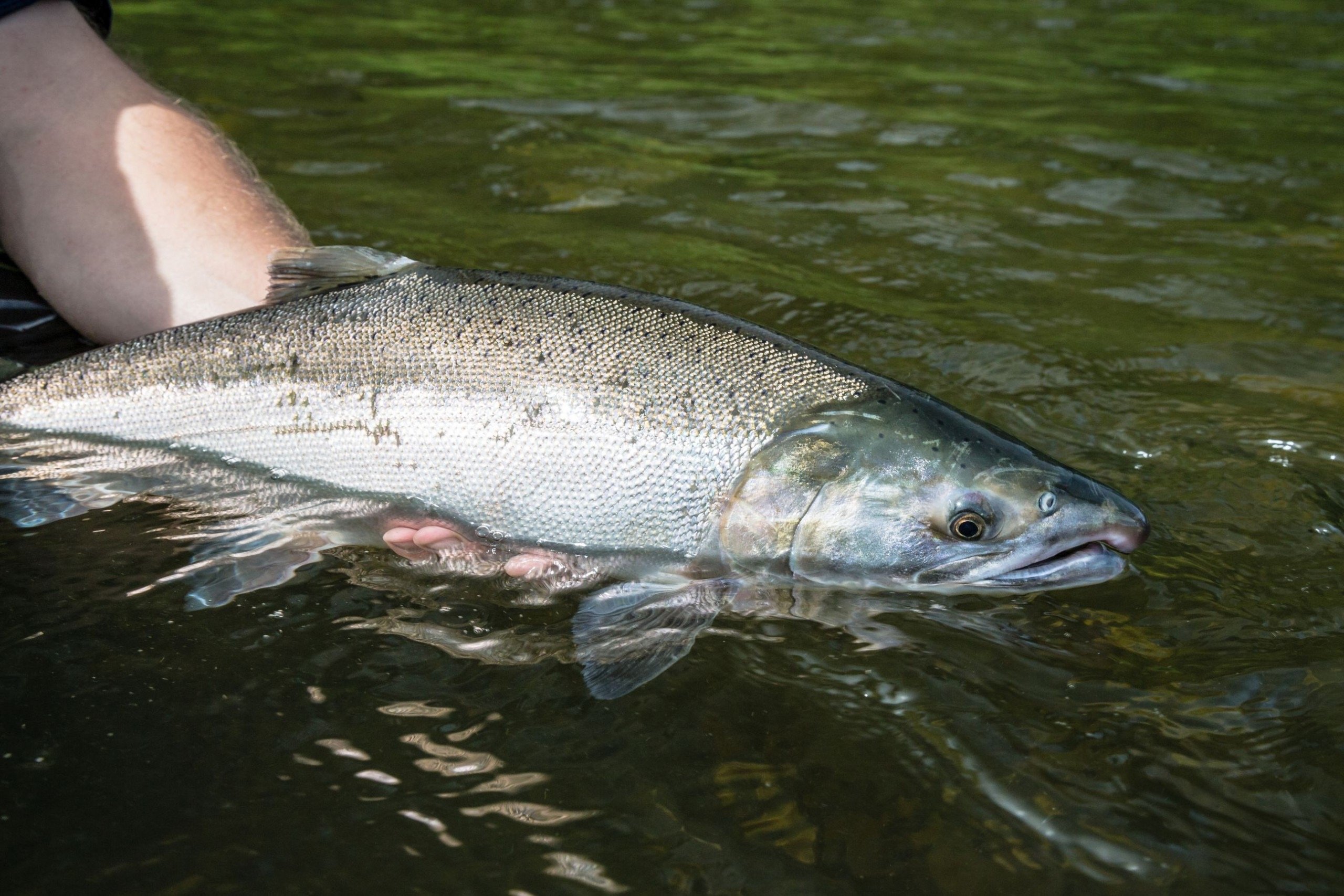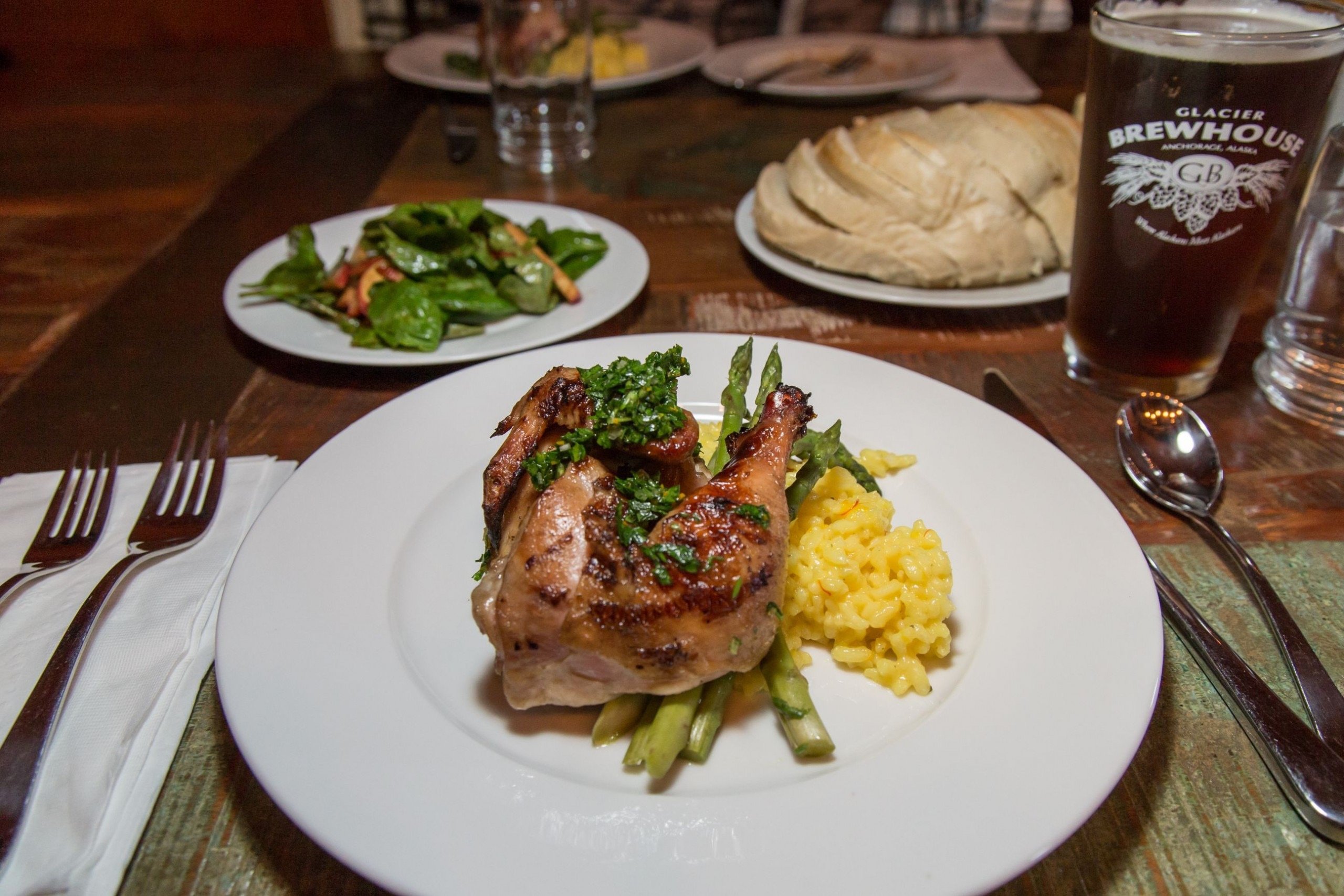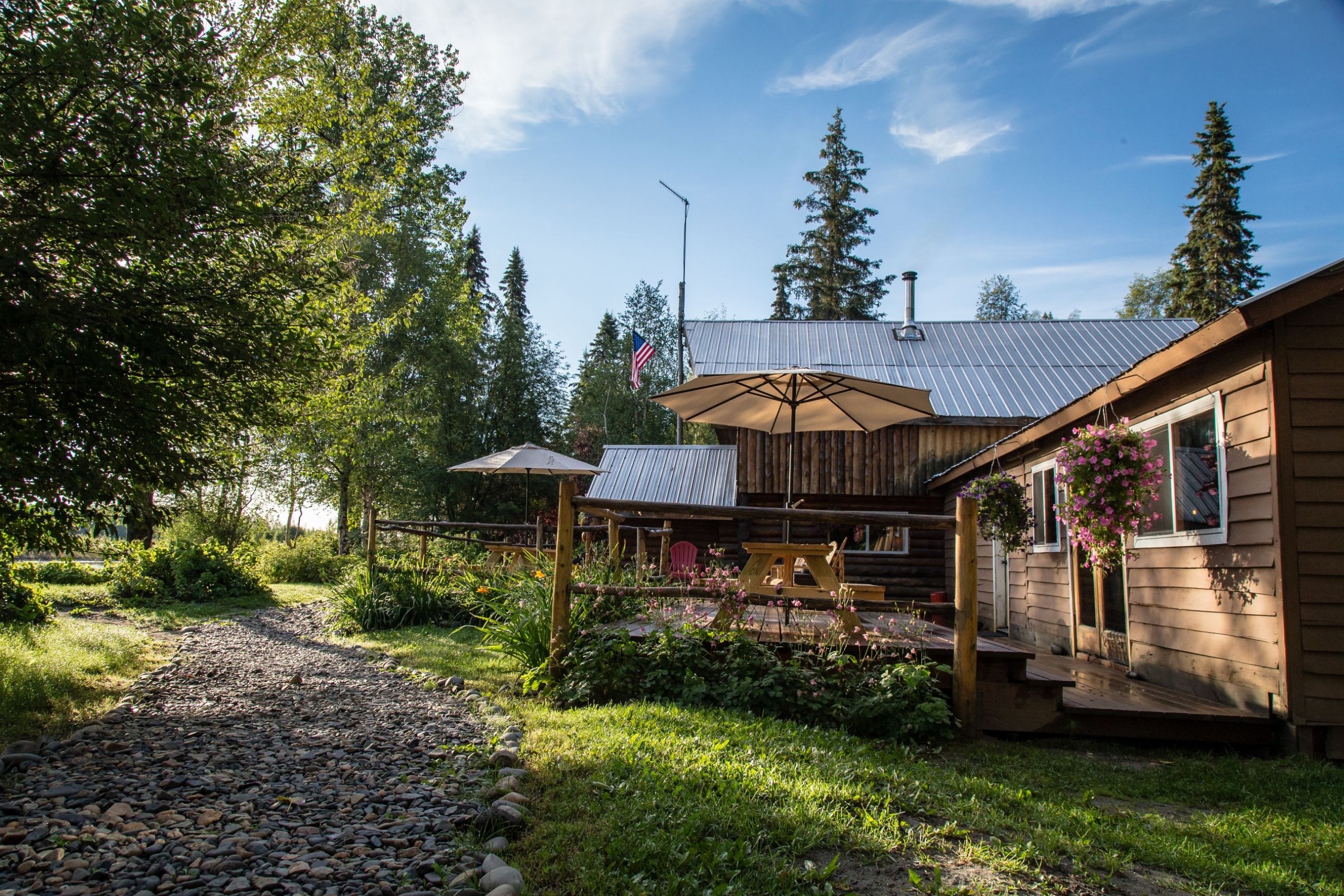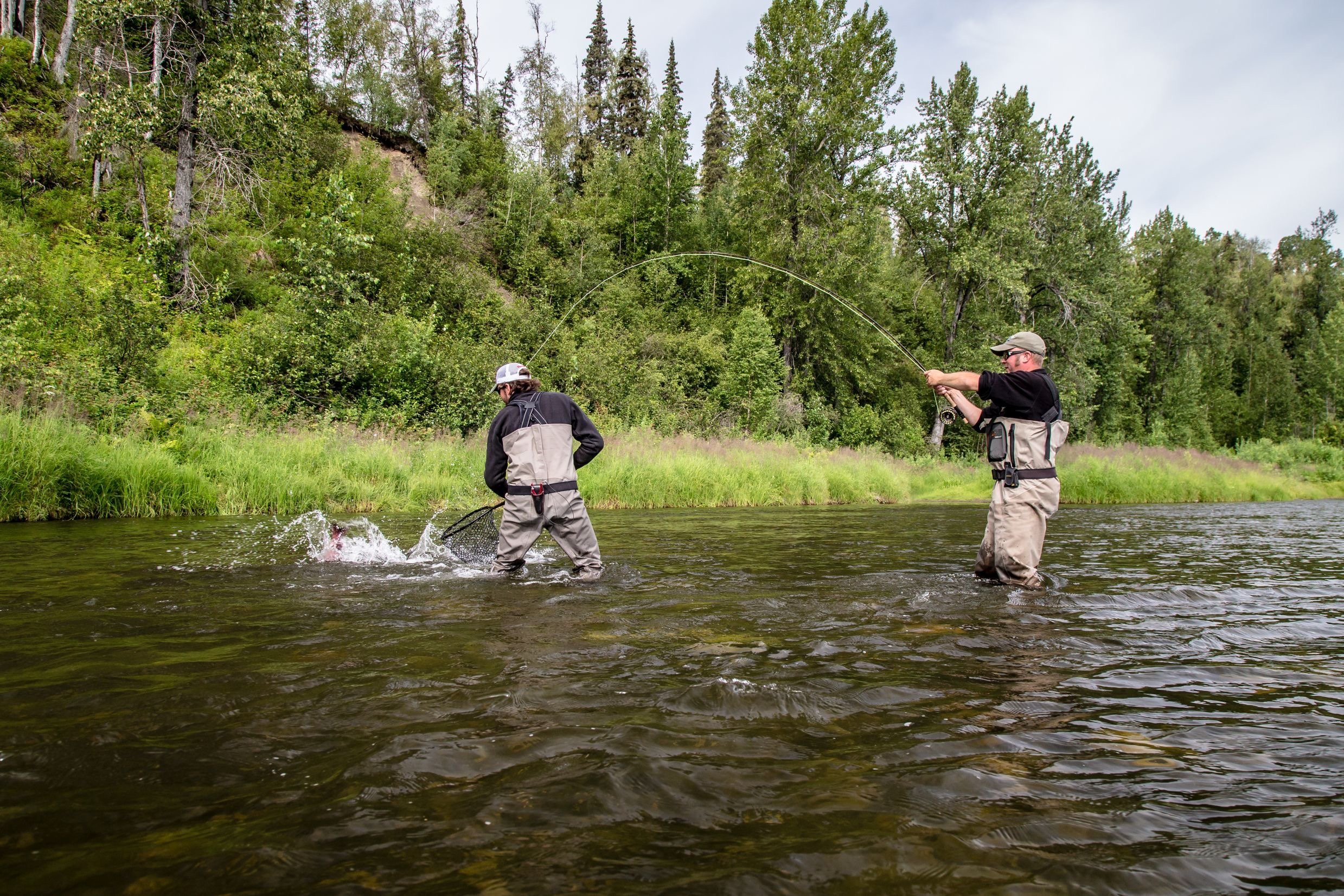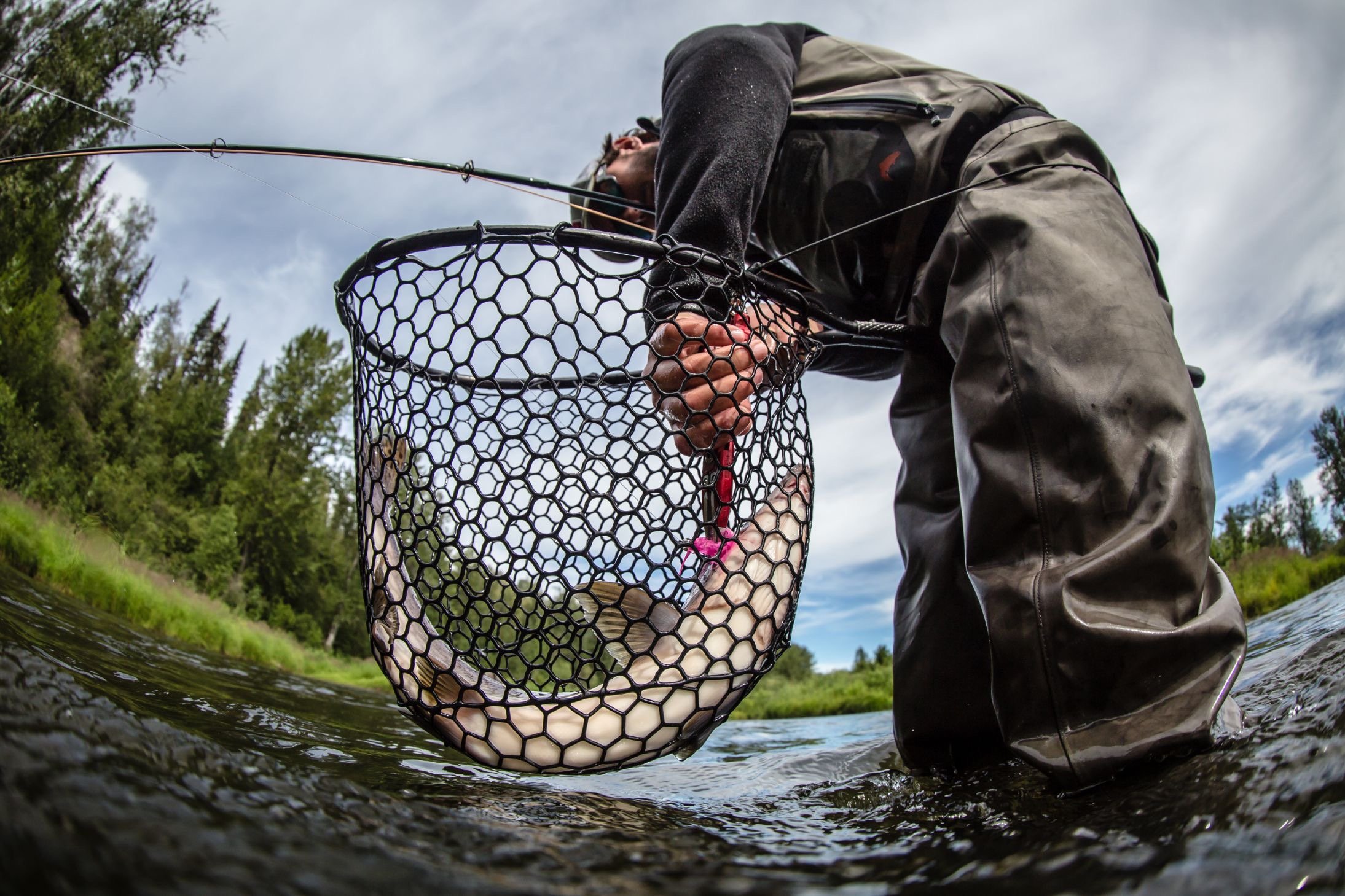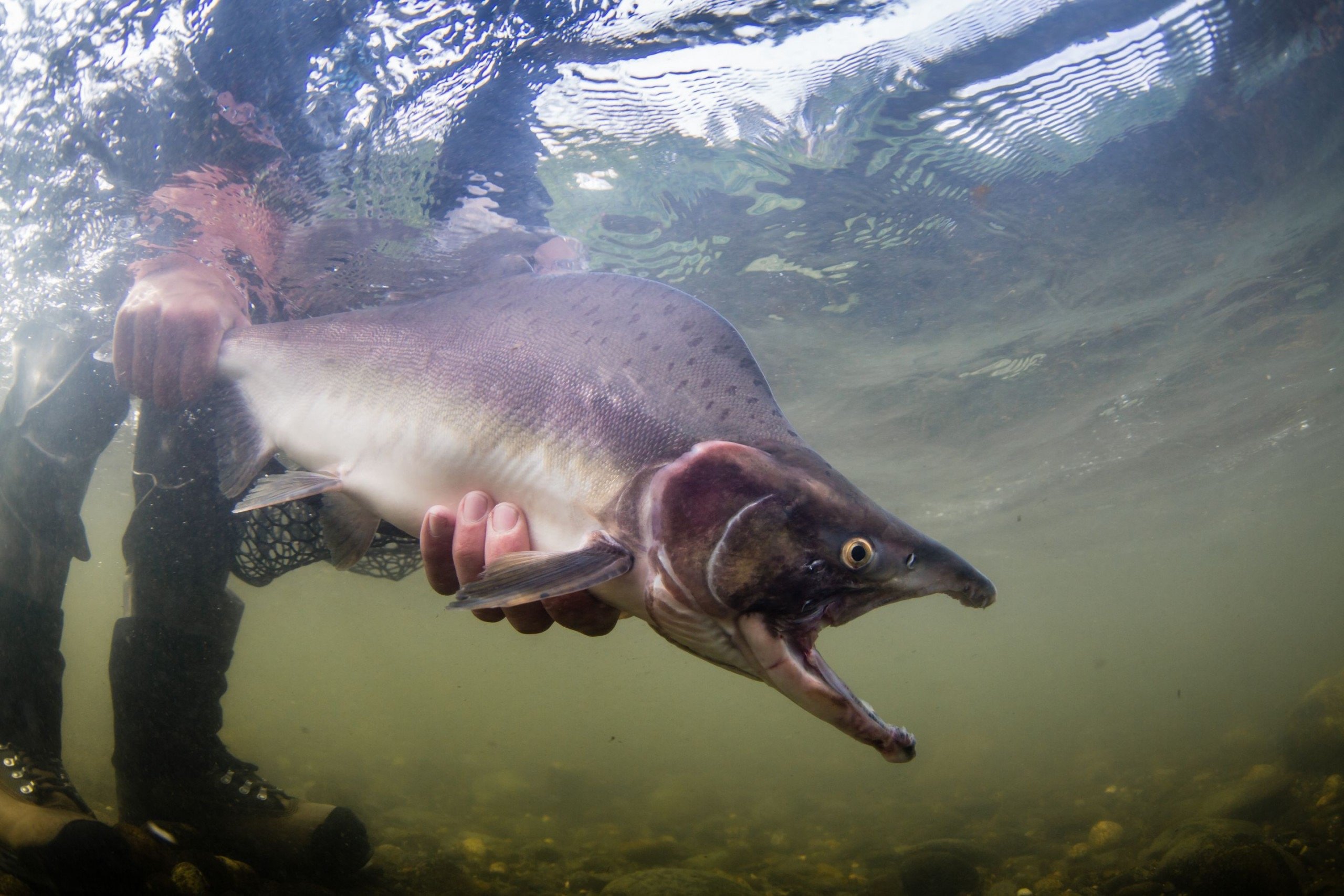 Similar Trips
Quick Reference Legend
Dive / Snorkel Program On-Site
On-Site Equipment
Preferred Couples Destination
Preferred Family Destination
Wi-Fi Available