Shipping
Enjoy free, secure shipping on all orders over $49
Simple Returns
Straightforward 30-day return policy
Give Back
A percentage of product sales goes to YDCCF
Low Price Guarantee
Lowest price guaranteed or we'll match it
Shop | Flymen Fishing Company
Chocklett's™ Polar Changer - Black - Size 4/0
In Stock • Bozeman, MT
Shipping
Enjoy free, secure shipping on all orders over $49
Simple Returns
Straightforward 30-day return policy
Give Back
A percentage of product sales goes to YDCCF
Low Price Guarantee
Lowest price guaranteed or we'll match it
Description
The fly is tied predominantly with "Polar Fiber" which is a sensitive, ultra-lightweight synthetic fiber that causes the fly to constantly "breathe" and undulate in the water. This "movement-without-movement" creates the impression of a live baitfish that is always moving, even between strips or when suspending in the water column.

Upon entering the water, the synthetic Polar Fiber material absorbs water to quickly get the fly down into the strike zone with an enticing, natural swimming action, but immediately sheds the water with the first false cast making the fly surprisingly light and easy to cast.

The Polar Changer has a length of 5" (12.5cm) and is offered as either a single-hook (front) or double-hook version (front and rear). This 7-body-segment articulated fly is available in 6 different color variations giving you options for most fisheries and target species.

Natural Swimming Action
The innovative use of special materials realistically mimics the spine and muscle of a baitfish to give it a unique, enticing swimming action.

Impressionistic Baitfish Profile
Catch the eye of the fish you're targeting with this enticing pattern.

Versatile Size
The Polar Changer's length of about 5" (12.5cm) makes it a great general purpose fly that can be used to target a wide variety of species in different fisheries.

Colors
Available in 6 color variations, allowing you to "match the hatch" for success in most fisheries and target species.

Lightweight, synthetic materials
Tied with the ultra-lightweight, synthetic Polar Fiber material that sheds water and has incredible natural movement, while keeping the fly light and easy to cast.

Durable
The tying method and the high percentage of modern, synthetic materials used give you a tough, durable fly that should stand up to dozens of landed fish.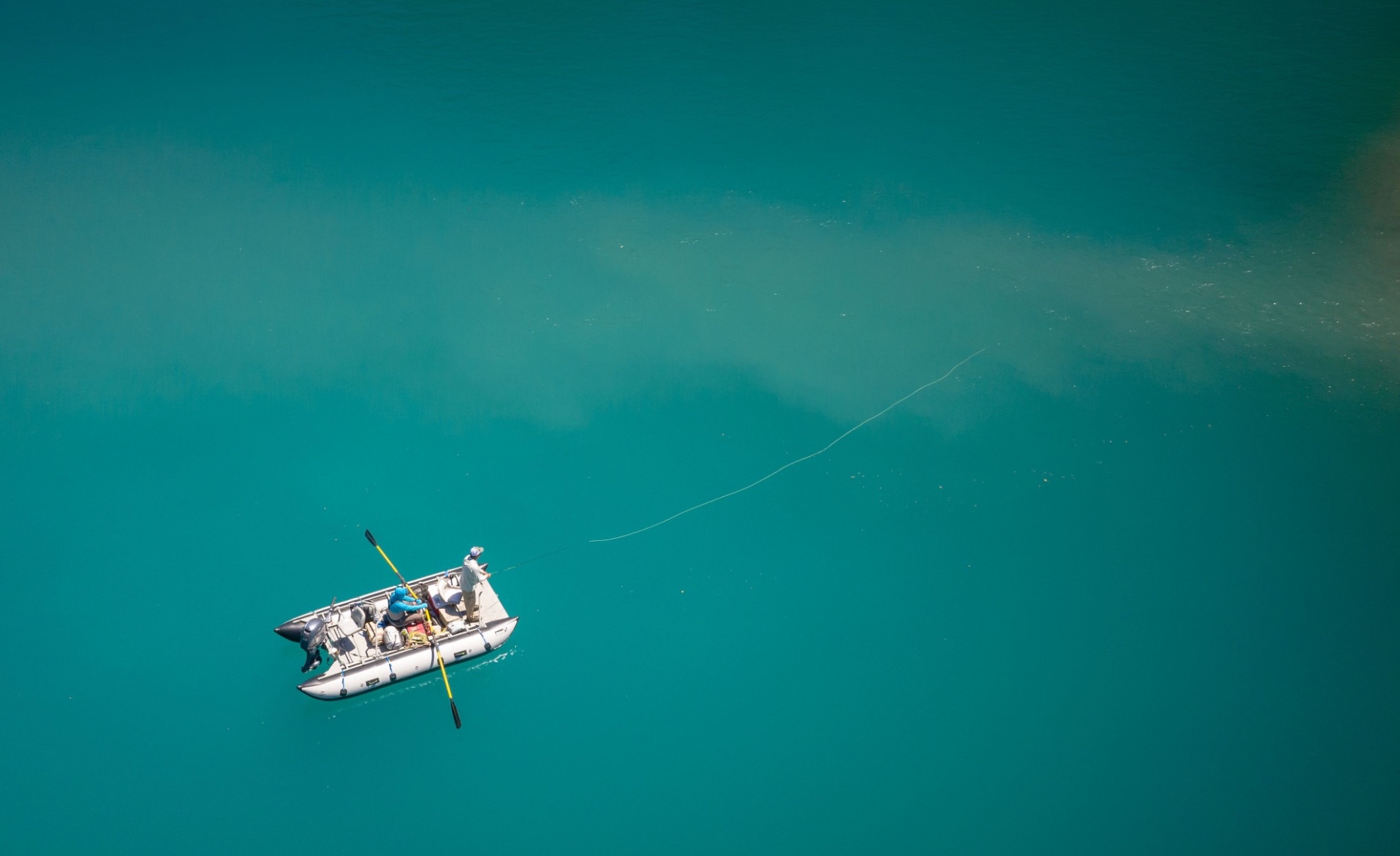 Product Video