Shipping
Enjoy free, secure shipping on all orders over $49
Simple Returns
Straightforward 30-day return policy
Give Back
A percentage of product sales goes to YDCCF
Low Price Guarantee
Lowest price guaranteed or we'll match it
Shop | G. Loomis
G Loomis IMX-PRO 2WT 10' E
In Stock • Bozeman, MT
Conduit Core Technology
Chrome single-foot guides
Chrome stripper guides
Hookkeeper
Micro full wells premium grade cork grip
Custom, down-locking aluminum reel seat with wood insert
Tube and cloth rod bag
View Details & Specs
Shipping
Enjoy free, secure shipping on all orders over $49
Simple Returns
Straightforward 30-day return policy
Give Back
A percentage of product sales goes to YDCCF
Low Price Guarantee
Lowest price guaranteed or we'll match it
Description
The IMX-Pro 2100 E is your everyday workhorse Euro-Rod for technical pocket water fishing on small to mid-sized rivers wherever you find trout in the Rockies (and beyond).
Lift. Lob. Repeat. Downright deadly, modern euro nymphing is a beyond-proven tactic for boosting catch count. For many anglers – especially those in high-traffic fisheries with pressured fish – it's one of the best ways to achieve maximum effectiveness efficiently. True disciples of this method require specialized tools with innovative actions and components configured to satisfy a set of unique tactical demands.
With a moderate flex pattern and generous power through the bottom half of the blank, IMX-PROe is designed to load easily for improved casting accuracy without sacrificing the "oomph" behind the hookset. Conduit Core Technology and our GL7 Resin System combine to reduce overall weight, resulting in a lightweight, scary- sensitive blank. A custom half wells "Euro Grip", matte finished reel seat with counter-weighted fighting butt, precise guide spacing to eliminate line sag, and pointer finger "sensitivity zone" on the blank above the grip round out the feature set for this purpose-driven euro nymphing powerhouse.
Technology
IMX-PRO is light in the right spots. Traditionally, as the blank diameter increased, so did the total amount of material. This was the only way to ensure strength and durability in the bottom half of the rod. Conduit Core technology replaces excess wraps of graphite with a proprietary material of similar strength that's lighter in weight, balances better, and boosts energy transfer through the blank. This improves efficiency and reduces fatigue in fishing situations that require the animation of chunky flies, popping, chugging, mending, and other repetitive movements.
High-modulus graphite construction
Balanced swing weight + incredible durability
Multi-Taper Design reinforces potential stress points within the blank while reducing unnecessary graphite material
Warranty
G. Loomis rods are covered by a Limited Lifetime Warranty against non-conformities in workmanship and materials for the life of the original owner. GL push poles, Venture (Adventure) fly reels, and GL fly rod outfits are covered against non-conformances in workmanship and materials for a period of one year from the date of purchase. Premier Rods (PMR) are covered against non-conformances in workmanship and materials for a period of two years from date of purchase. Demo rods are not covered under warranty. Sales receipt or proof of purchase required.


http://www.gloomis.com/content/gloomis/northamerica/usfly/en/homepage/WARRANTY.html
G.Loomis' "Xpeditor Service" is a no-fault, no questions-asked, service program designed to get our customers back on the water quickly without worrying about who's at fault.  If you broke the rod accidentally or are just uncertain as to whether the damage is covered under warranty, the Xpeditor Service gives you a replacement rod at a very fair price, quickly and easily.
COST:(US Only)

Ground Shipments

Crosscurrents - IMX-PRO: $150
Asquith: $310
Please Note:
Rods no longer available will be replaced with the closest like model/material.  Demo rods, Premier rods, kit rods are not covered by the Xpeditor Service.
http://www.gloomis.com/content/gloomis/northamerica/usfly/en/homepage/XPEDITOR_PROGRAM.html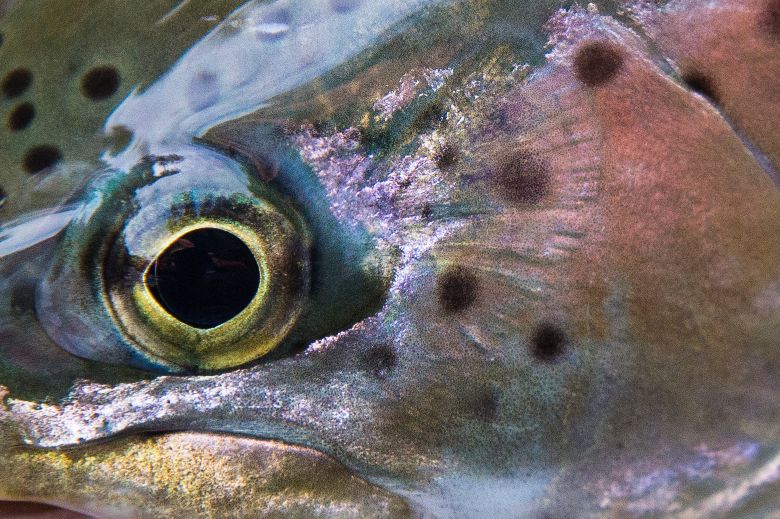 Product Video