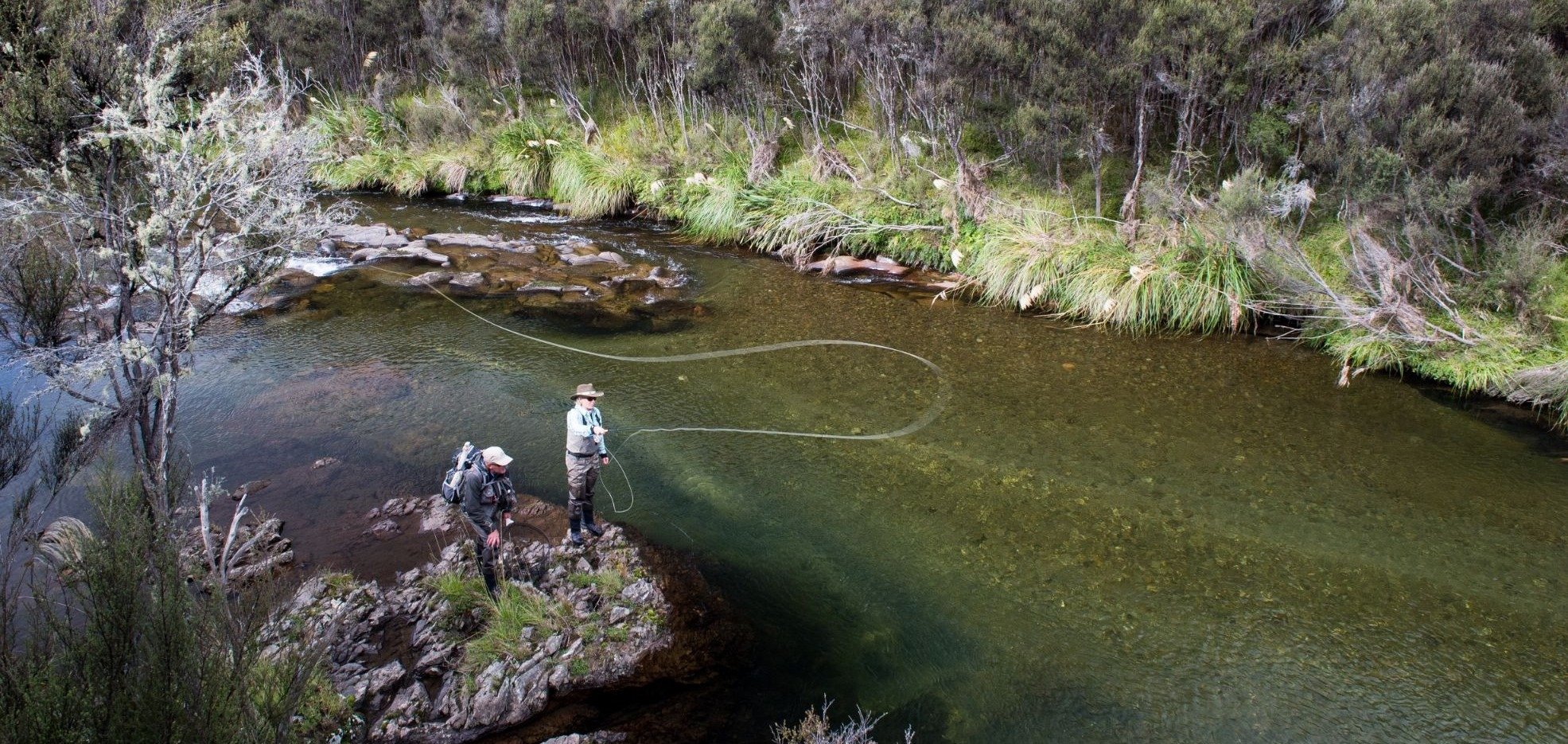 New Zealand
Poronui Lodge
North Island

Accommodations
Comfortable & Spacious Guest Lodge Rooms // Capacity - Blake House - 14 / Safari Camp - 6

Season
October-June

Species
Brown & Rainbow Trout

Ideal For
Families & Couples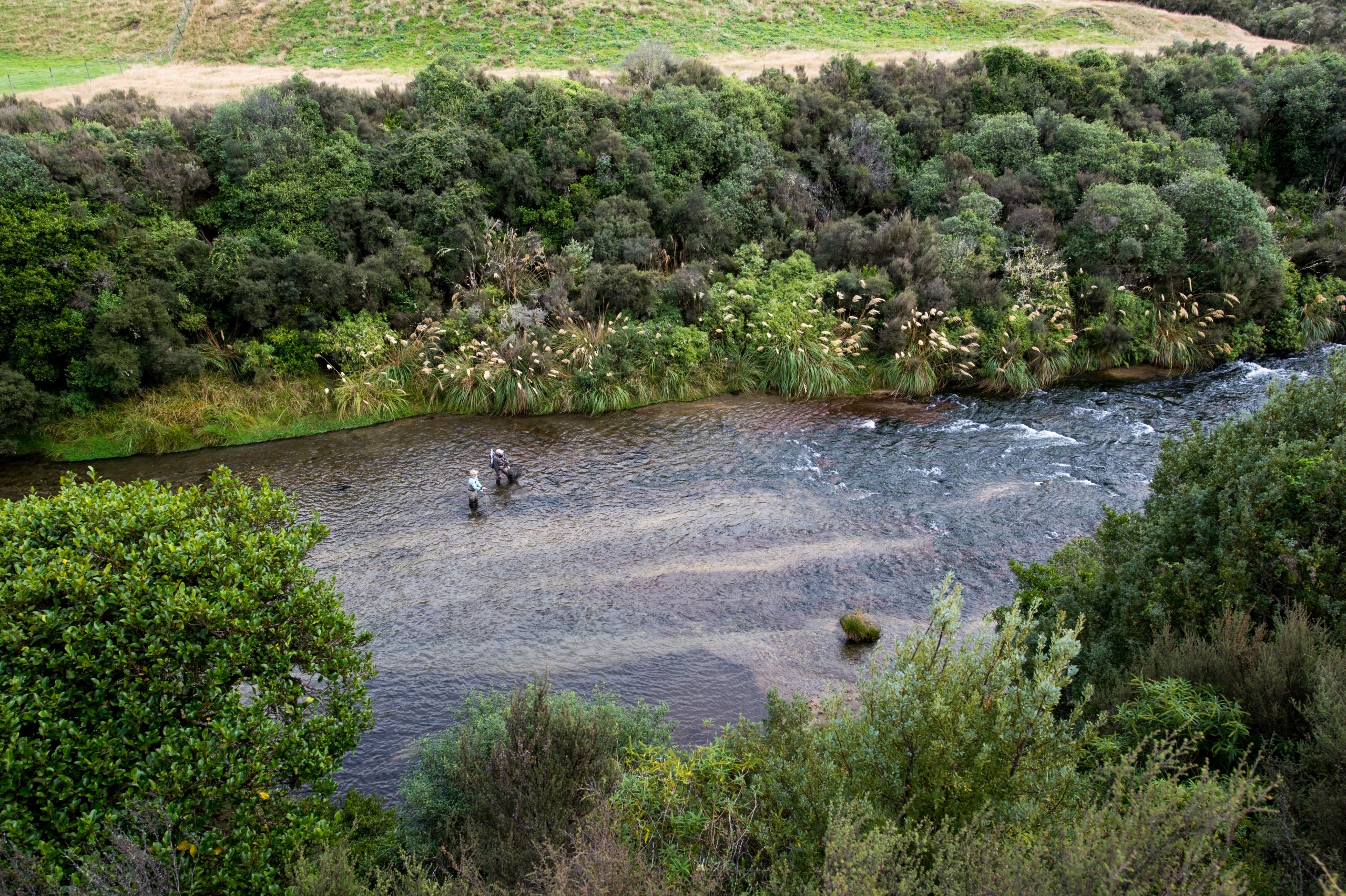 Luxury Accommodations on the North Island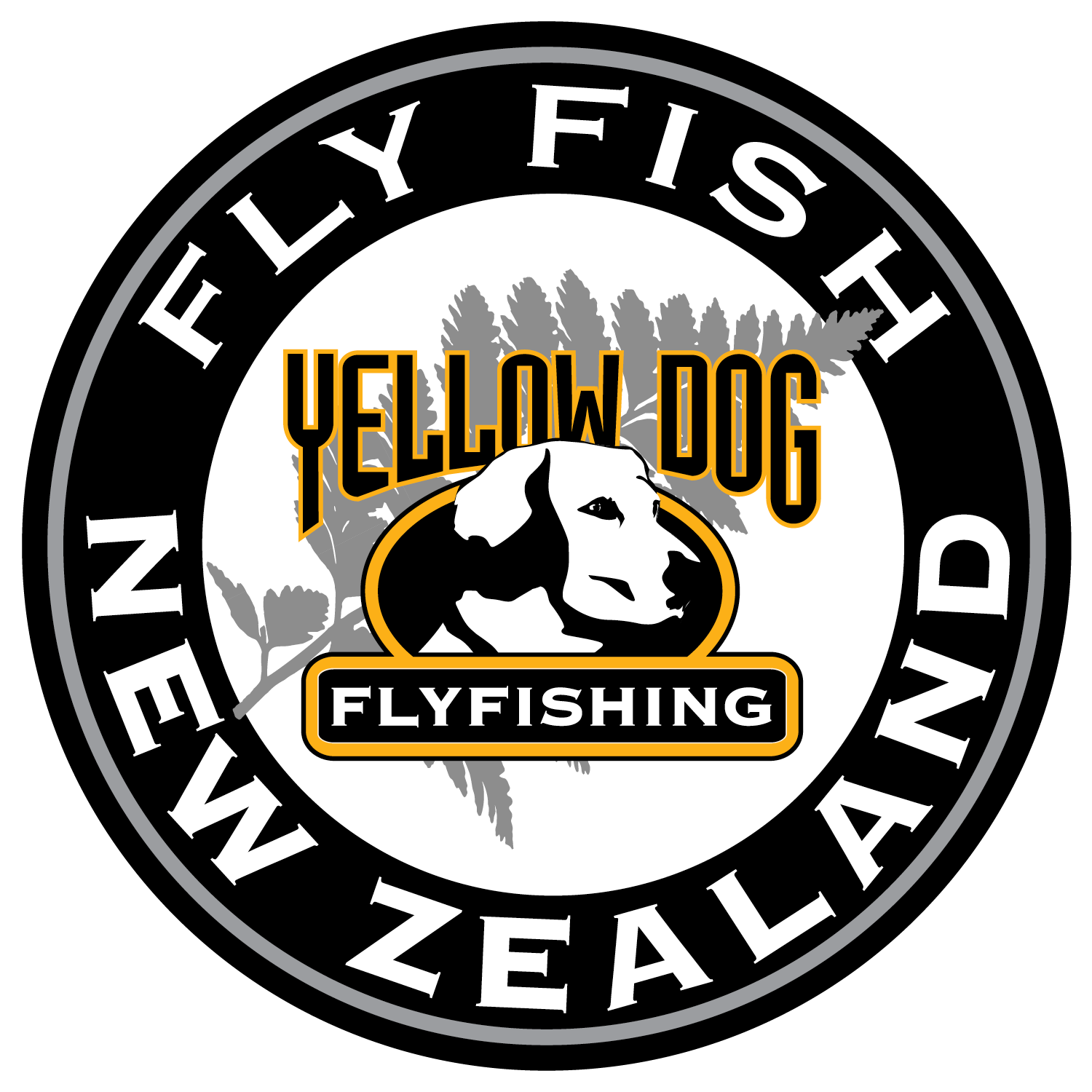 Poronui is a quintessential backcountry property that embodies what it means to "go bush" in the stunning wilderness of New Zealand. What started as a rustic fishing camp on the banks of the Taharua River has evolved into a sophisticated, world-class wilderness fishing lodge that is an important component of any serious fishing itinerary in New Zealand. The property is steeped in ancient Maori heritage and is surrounded by vast estates of privately owned Maori lands. There is a strong sense of history and tradition at the lodge and Poronui is privileged to have access and concession to much of this area. Anglers are treated to a truly remote, pristine fishing experience. Whether on the property, with more than 25 miles of on-site water, or by helicopter to the more remote rivers and streams in the mountains surrounding Poronui, the options are almost endless. Nestled in the scenic foothills of the Kaimanawa Ranges of the North Island, the lodge is the ultimate wilderness playground and while it was founded upon fly-fishing, there are countless other activities to suit the non-angling guest. The elegant accommodations at Poronui combine with a very strong and diverse fishing program to deliver an experience to its guests that is truly unbeatable.
Toggle Between Categories: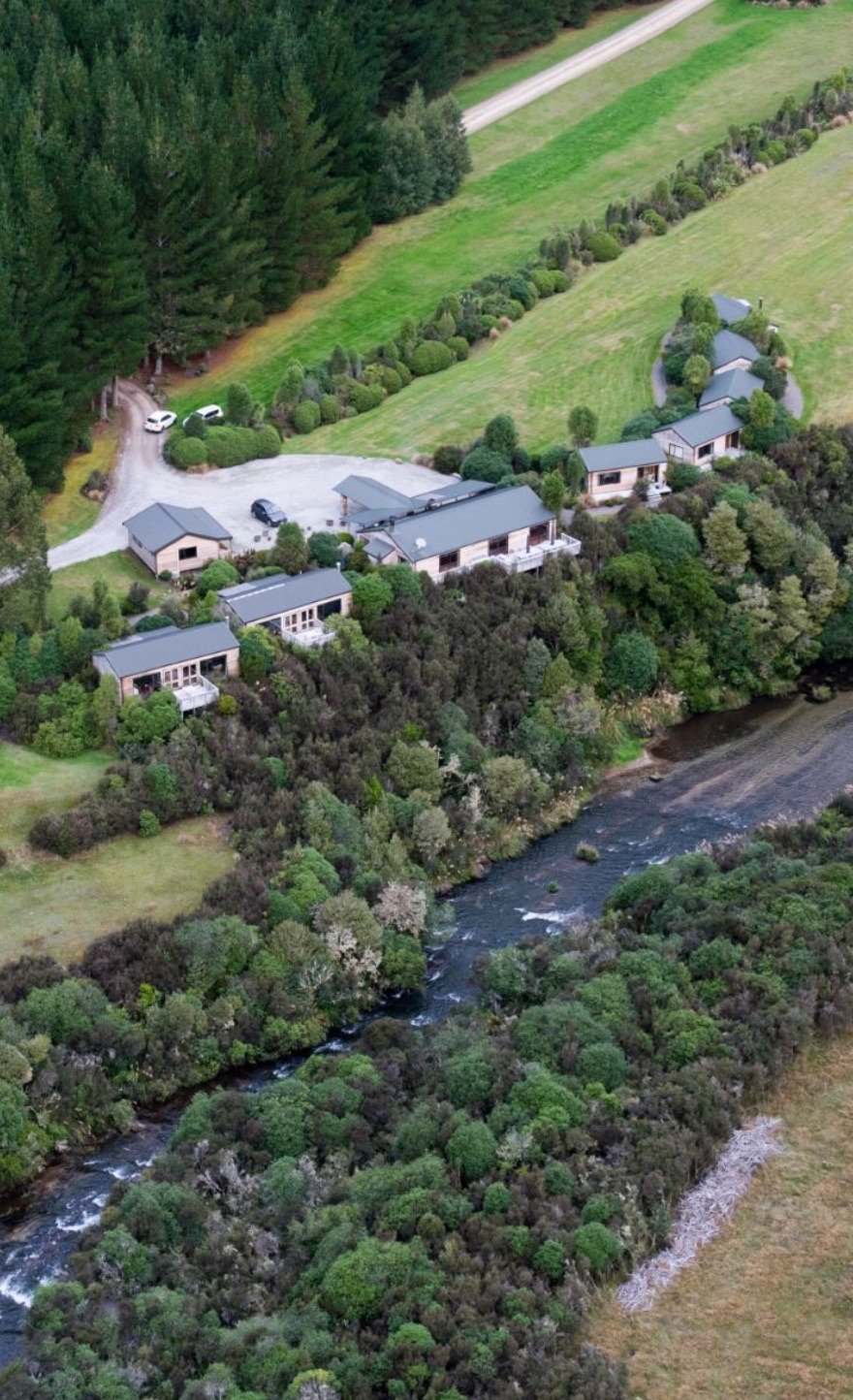 Lodging Details
Poronui is a five-star fly fishing lodge located in the Taharua river valley on a 16,000-acre high country property. The Lodge has a modern drying room and daily laundry service as well as a fly-tying bench and library that is full of literature on the subject that brings us to Poronui in the first place: fishing. It is only fitting that a lodge offering so many outdoor activities would have a variety of luxurious rooms in which to put up your feet at the end of a long day. Guests may choose to stay in one of the three different retreats at Poronui, all of which have access to the amenities and activities available:
The Lodge
Settle into the relaxed and informal atmosphere of the main Lodge at Poronui, located above the Taharua River. This welcoming space has all the charms of a classic New Zealand sporting lodge, and the tradition of sharing fishing stories is honored each night with the guides next to the fire. Following a fabulous meal from the Lodge kitchen, retreat to one of the seven individually appointed guest cabins for a restful night of sleep.
Blake House
The most bespoke of the accommodation options at Poronui, it is taken on an exclusive basis. The house has a central living space consisting of two elegantly appointed lounges, a kitchen, dining area, library, and den. Two ensuite spacious guest rooms are located on each end of the house, each with a bathroom ensuite and a private sun porch. The house is fully serviced together by a host and a private chef.
Safari Camp
For the traveler seeking a truly unique and authentic wilderness experience, this luxury camp on the banks of the Mohaka River is sure to fit the bill. Enjoy a gourmet meal under the stars and allow the sound of the river to lull you to sleep in one of the two guest tents. While Safari Camp offers serene seclusion, modern bathrooms with flushing toilets and hot/cold showers are just a short walk away from your tent.
Food and Beverages
From the pre-dinner hors d'oeuvres to the gourmet streamside picnics, the cuisine at Poronui is truly first class. Poronui celebrates the tradition of fine dining and its team of chefs focuses on using the freshest local ingredients in their flavorful and innovative dishes. Each of the accommodation options enjoys its own private dining experiences, but the Wine Cellar and the Cabana are great dining options for groups. The Wine Cellar is located at The Stables and is a modern underground cellar capable of storing 10,000 bottles of award-winning wines. These wines are also available at all of the dining venues on Poronui and are a fantastic complement to the delectable cuisine served at each.
Typical Length of Stay
Trips of any length can be arranged, although there is a three-night minimum stay requirement. There is no set change-over day, so guests can arrive and depart on any day of the week.
Non-Angling Activities and Options
They say at Poronui that "there is nothing you have to do, but plenty that you can do." So if your itinerary does not include fishing, an abundance of other activities await every guest on and off-campus. There is an exhaustive list of local sightseeing opportunities, and a plethora of ways to do them, from jetboating and white water rafting to heli-touring. Should you have an appetite for high-octane activities, Taupo offers bungy jumping and tandem skydiving. Hawkes Bay is a world-renowned wine region and is only a ninety-minute drive away. For those looking to experience what has been described as one of the greatest single-day hikes in the world, the Tongariro Alpine Crossing is not far from the lodge and it takes you through a stunning geothermal region and dual World Heritage site with views of volcanic peaks that served important roles in the filming of the Lord of the Rings trilogy. To learn more about the local Maori culture, guests can visit the neighboring valley to visit members of the Ngati Tuwharetoa tribe for a special event called 'Kai Waho.' This is a one-on-one exploration of how the native people of New Zealand existed and how their fascinating culture, lifestyle, and traditions have been preserved over time. Kai Waho, with its focus on food (gathering and preparation) and bush walks, has been nominated as 'No. 35' in the top 100 global experiences.
Onsite activities for the active guest are aplenty: from field archery, shooting on either their Olympic standard sporting clay range or target range, or mountain biking along their 10km purpose-built track. Guided walks to the more remote corners of the property are available and afford the hiker the chance to get close to the amazing flora and fauna that is indigenous to New Zealand. Heli-hiking and heli-biking are excellent, albeit more expensive ways, to experience the scenic backcountry of Poronui and its surrounds. There are also gym and health club facilities at the Lodge.
Poronui is famed for its horseback riding program and offers many different adventures to riders of all skill levels, including lessons at the Riding School. The Stable complex is a top-class facility and is the base for all trips, from morning rides to multi-day treks through the beautiful native beech forests, mountain meadows, and river valleys of the property. The horses are well-schooled, which will ensure an enjoyable ride for all levels of experience.
Poronui is also a premier outfitting lodge and therefore offers world-class hunting opportunities for trophy Red Stag as well as Sika, Rusa, Sambar, Chamois, and Tahr. Hunts for Arapawa Ram, wild boar, and feral goats can also be arranged.
Of course, nothing beats a spa after a day spent on the river or in the mountains, which is why Poronui's tantalizing list of treatments are very popular.
Internet / Communications
Telephones and high-speed internet access are available, though cell phone coverage is not available at the Lodge.
Gallery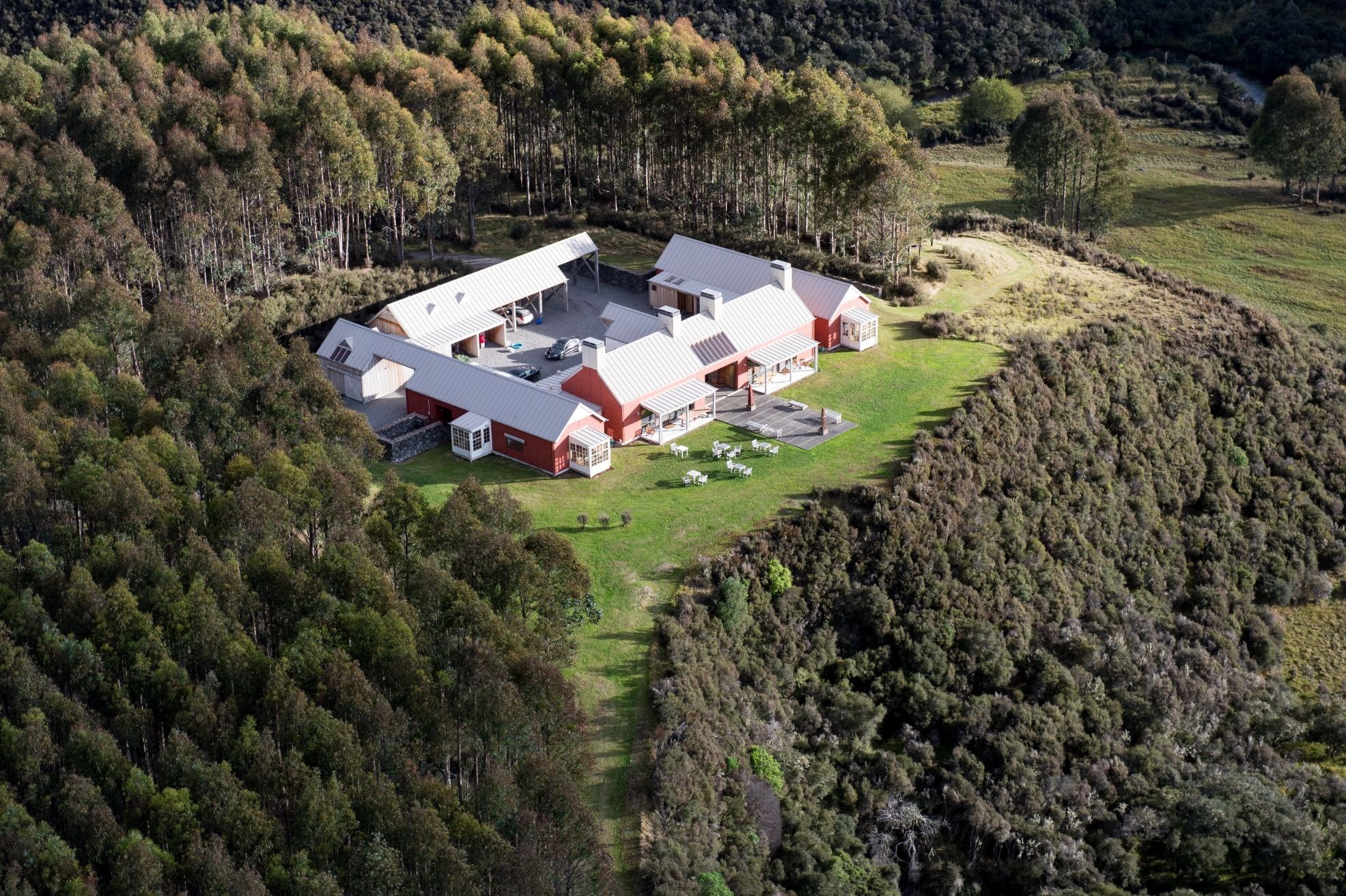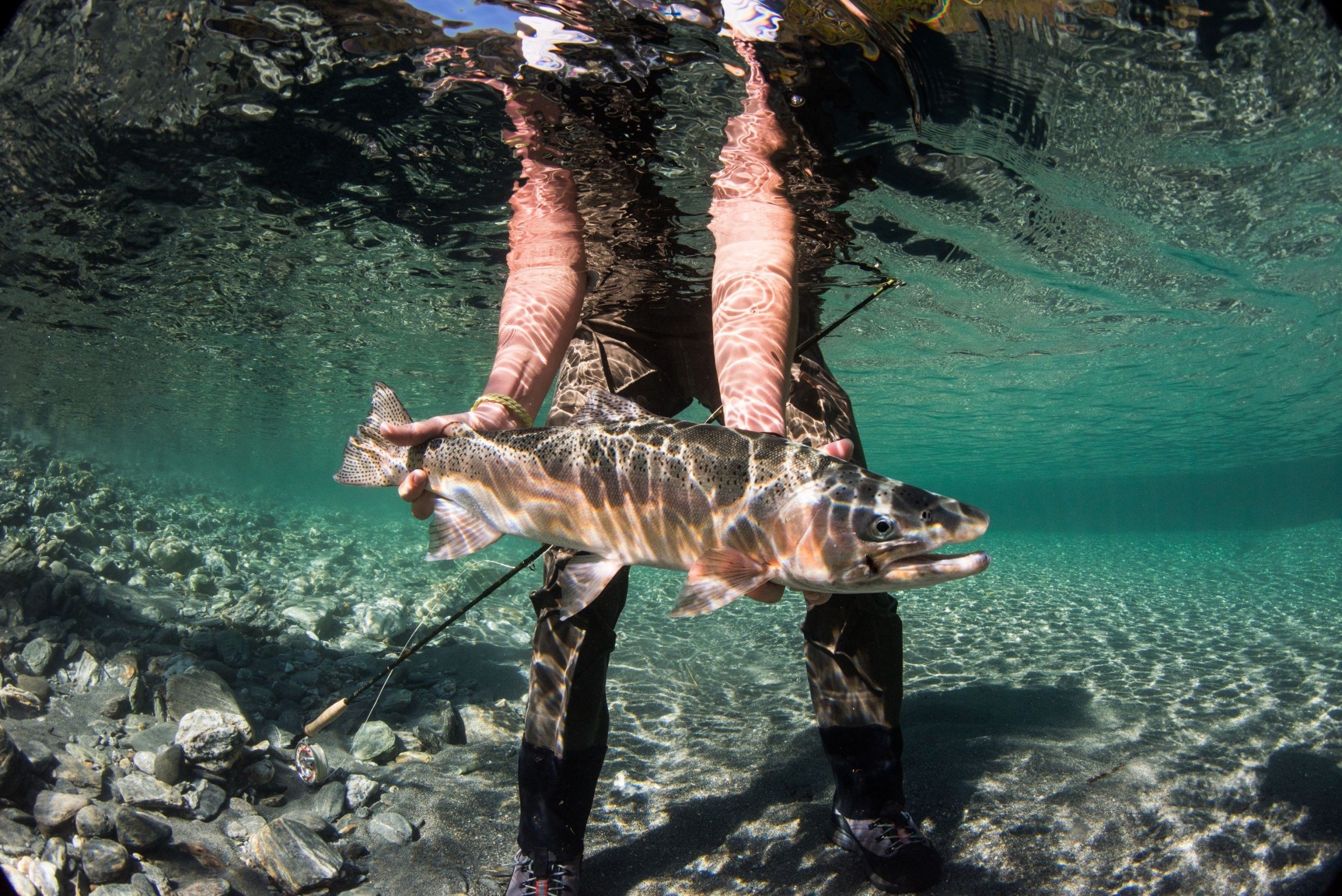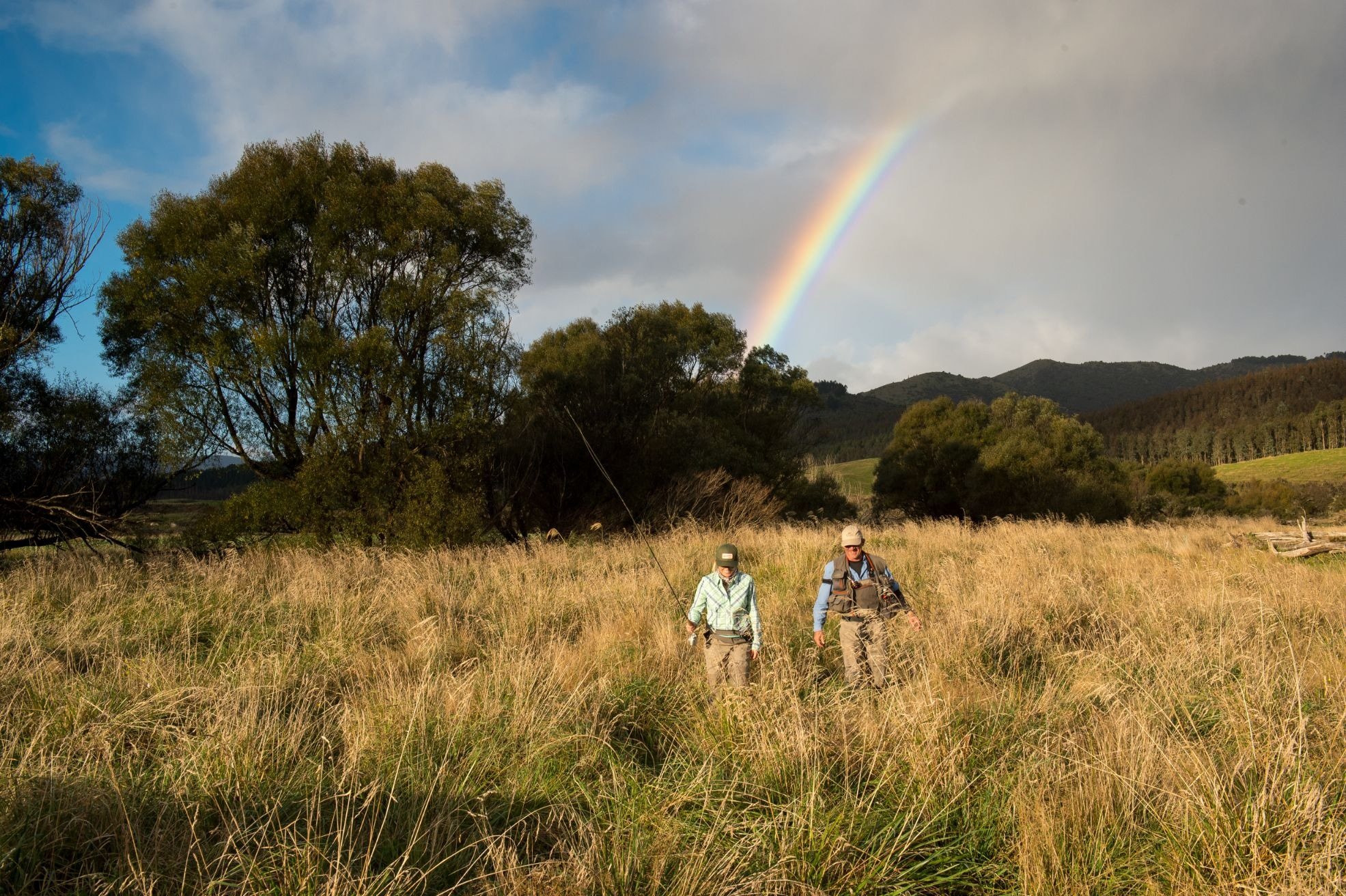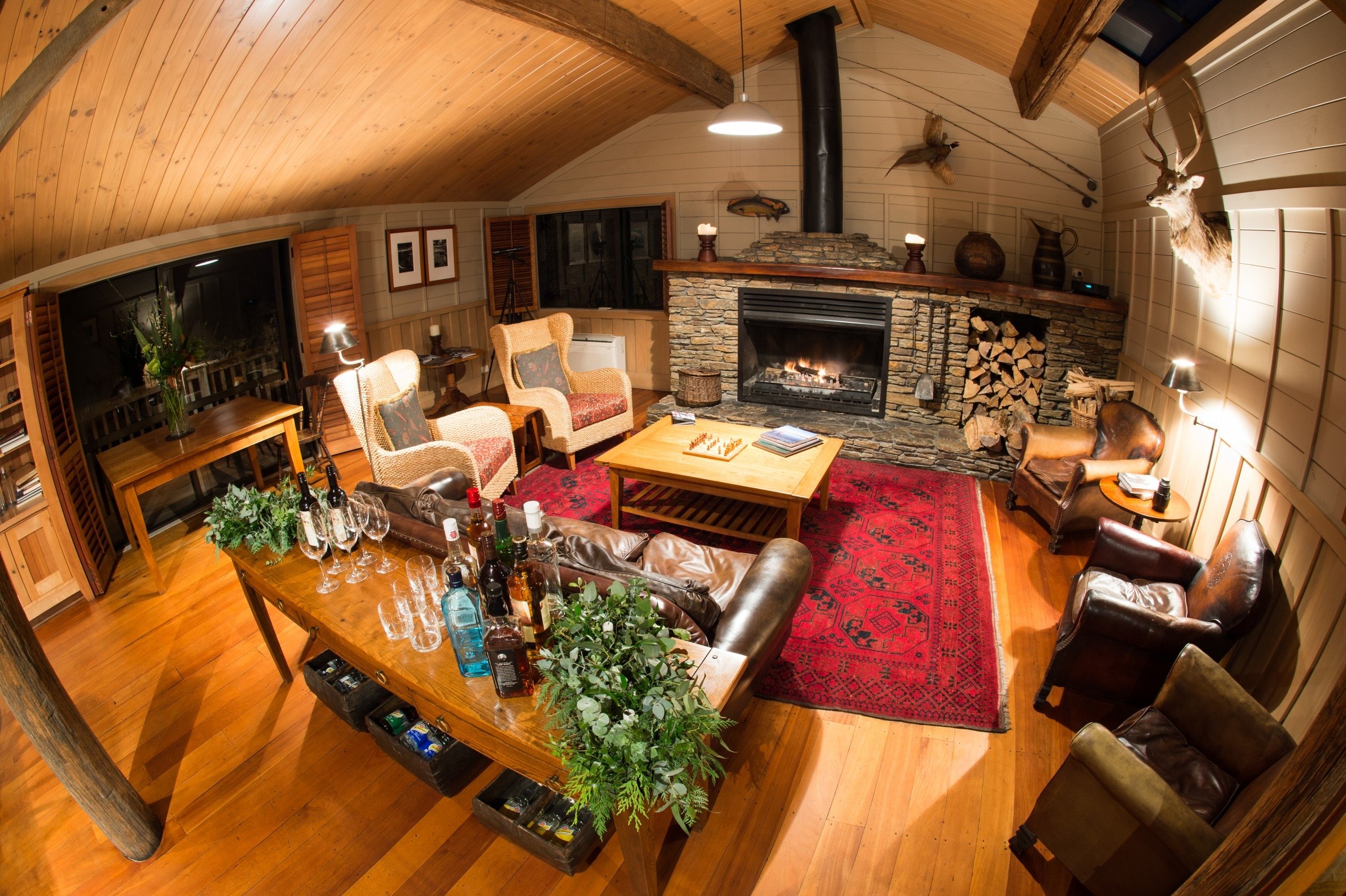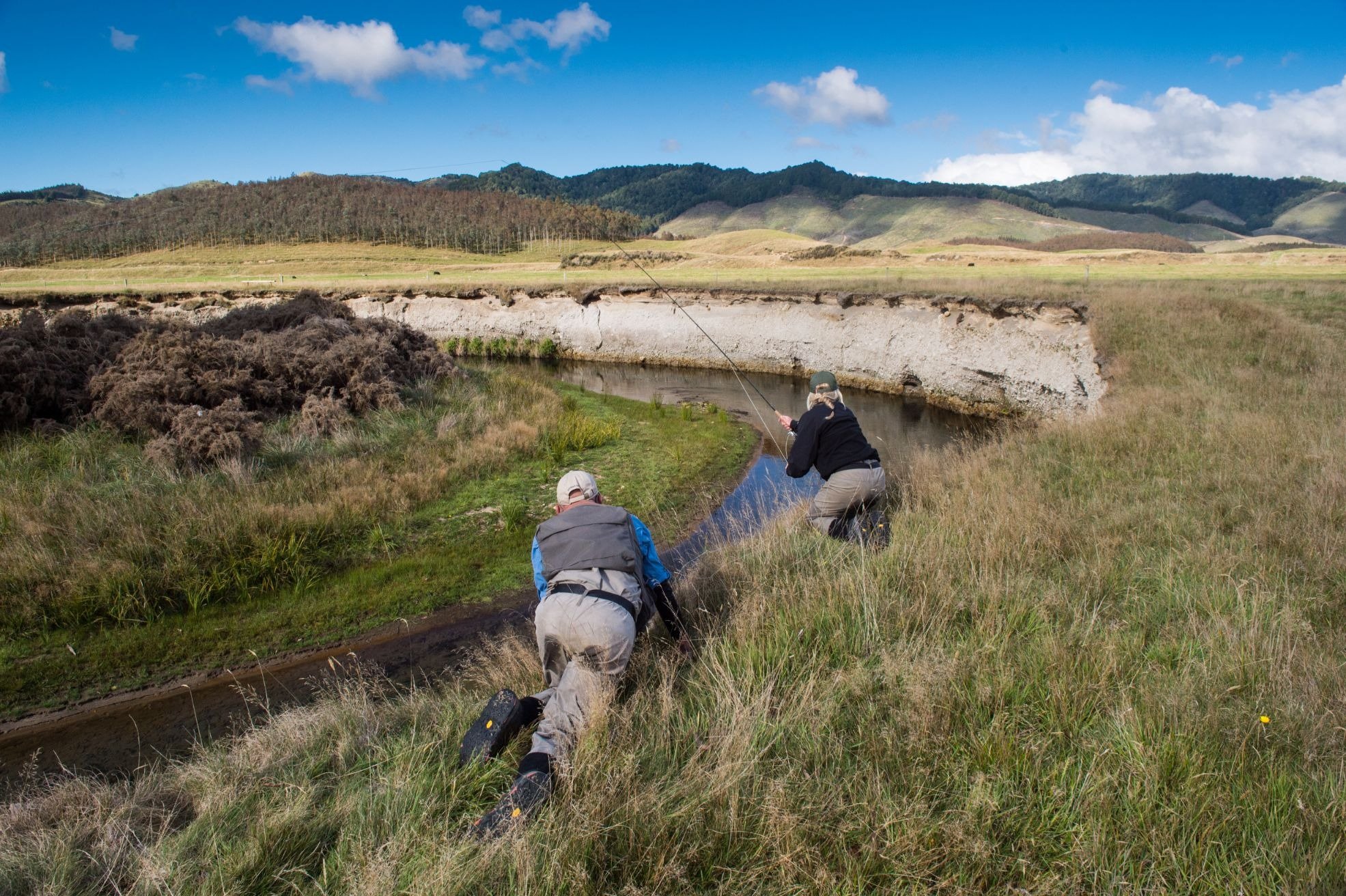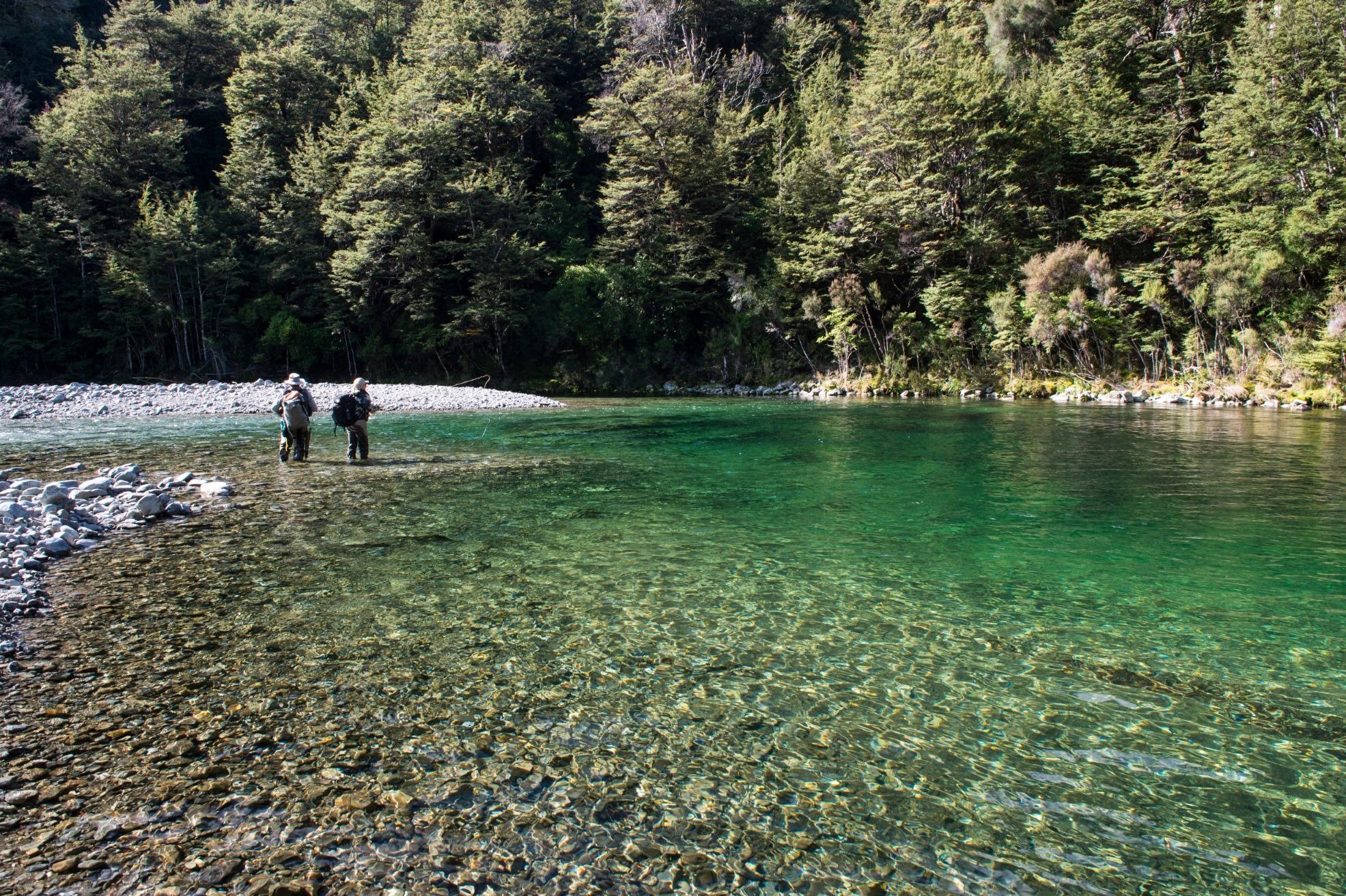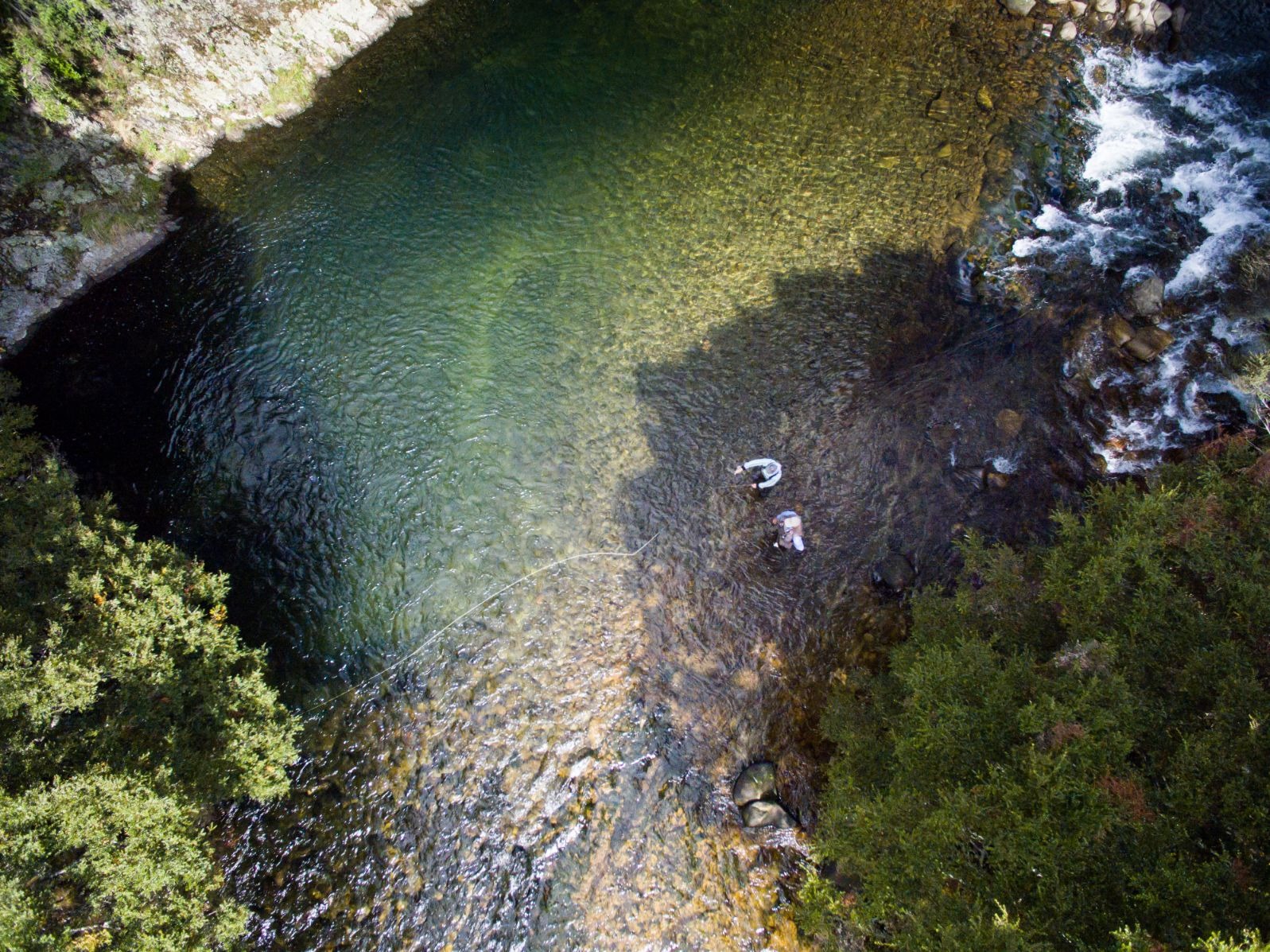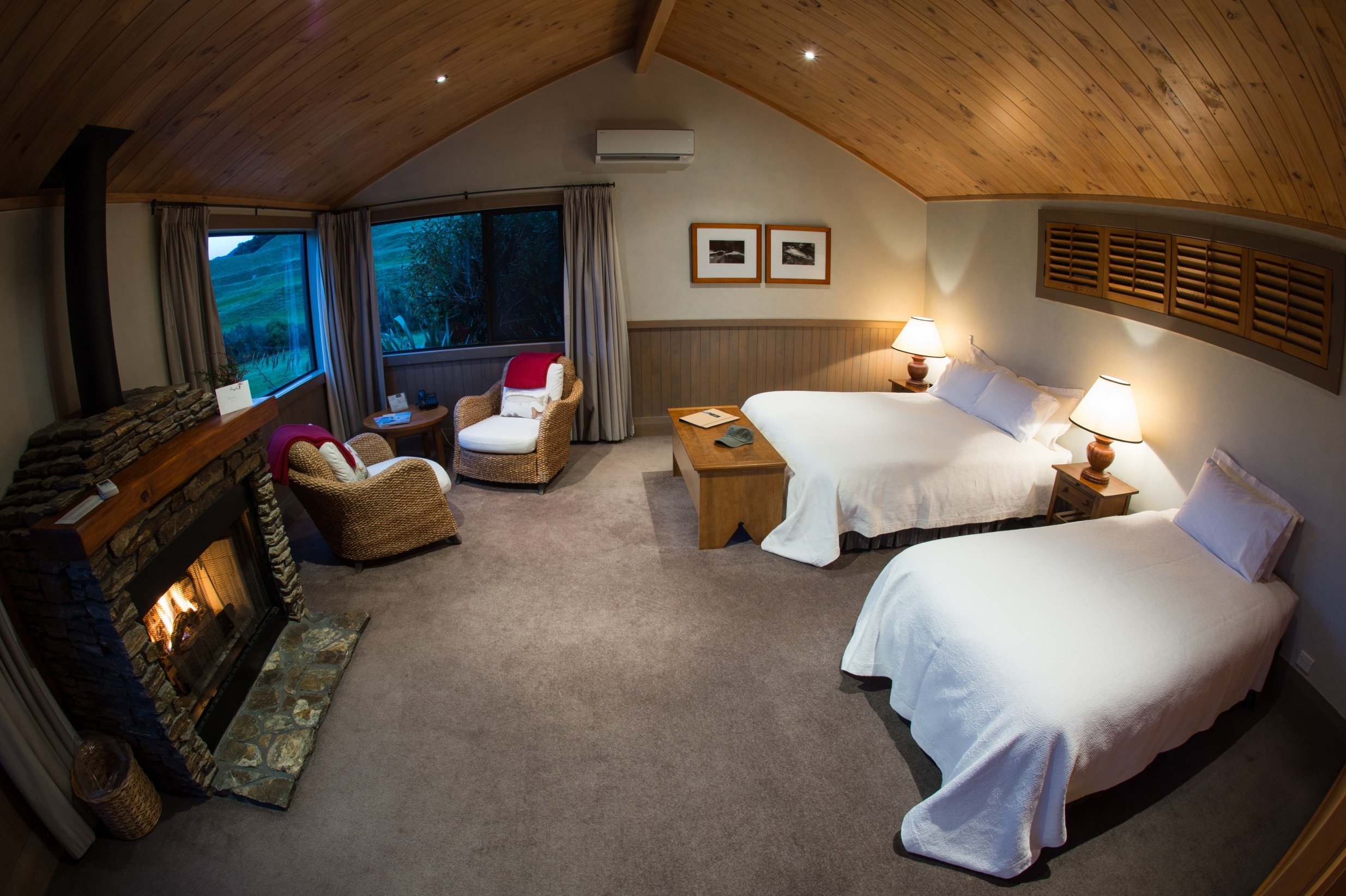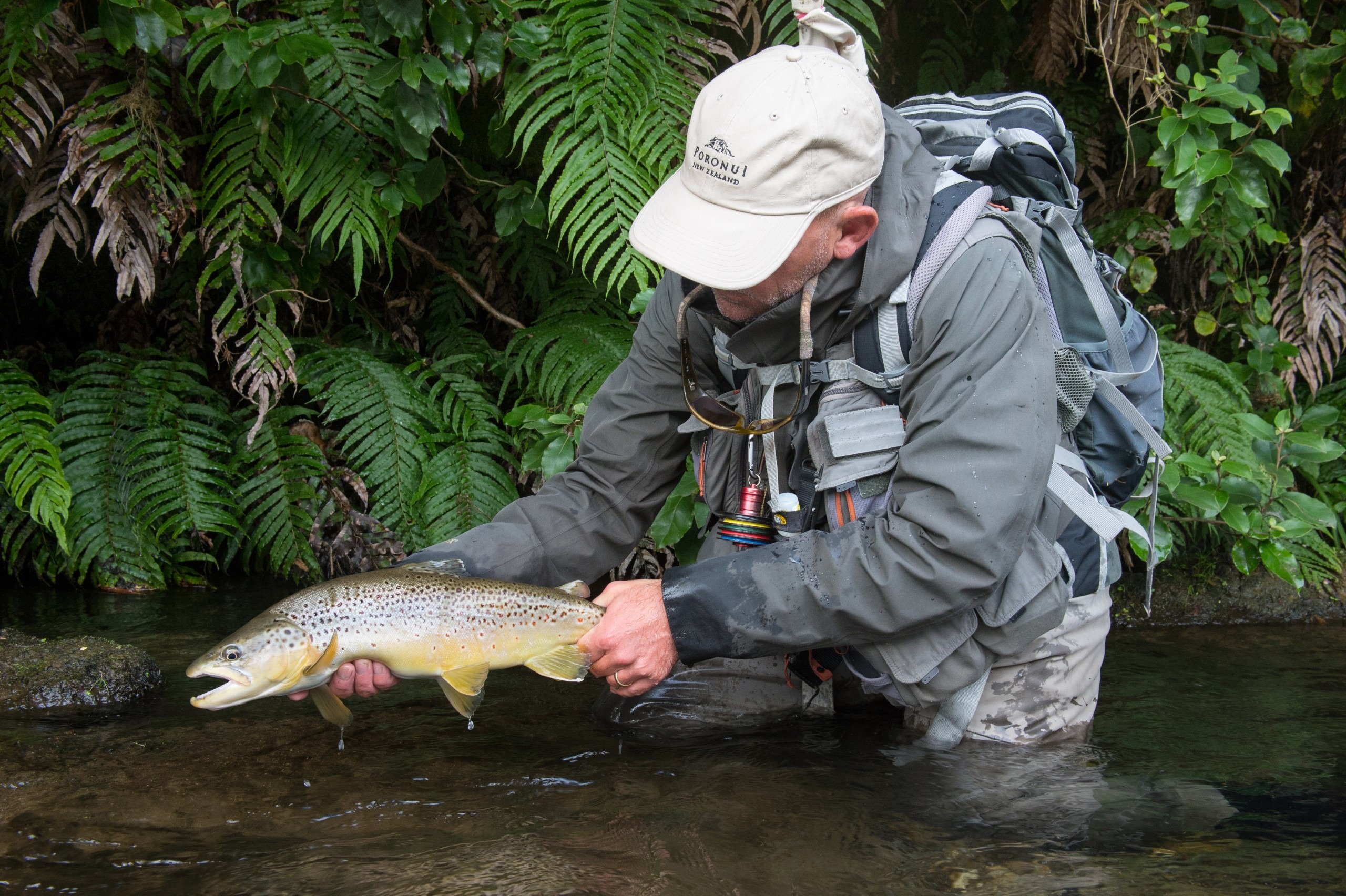 Similar Trips
Quick Reference Legend
Dive / Snorkel Program On-Site
On-Site Equipment
Preferred Couples Destination
Preferred Family Destination
Wi-Fi Available