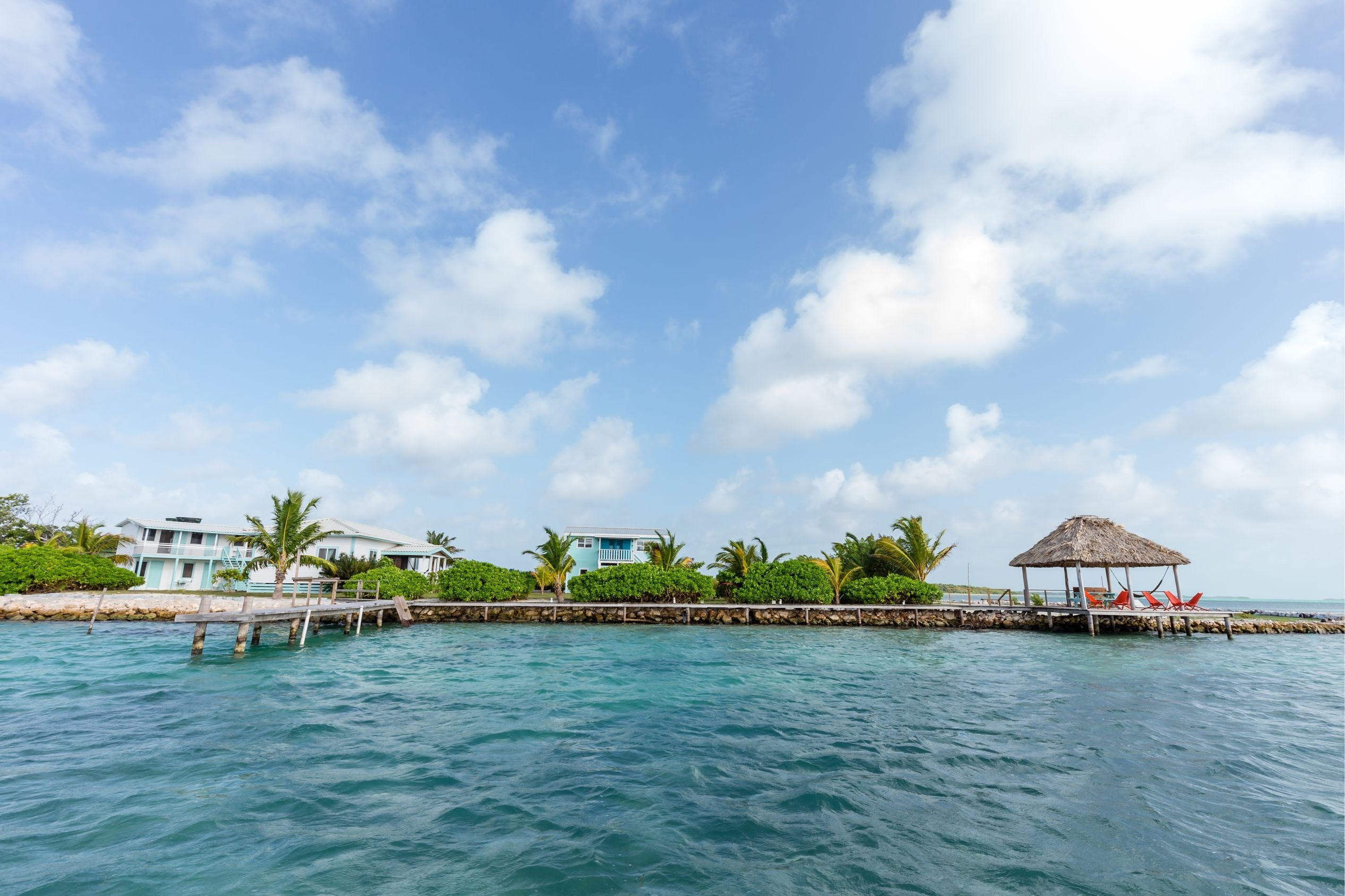 Belize
Tarpon Sands
Drowned Cayes

Accommodations
Comfortable Guest Lodge Rooms // Capacity - 10 Anglers

Season
Year-Round

Species
Permit, Tarpon, Bonefish & More

Ideal For
Groups of 4-8 Anglers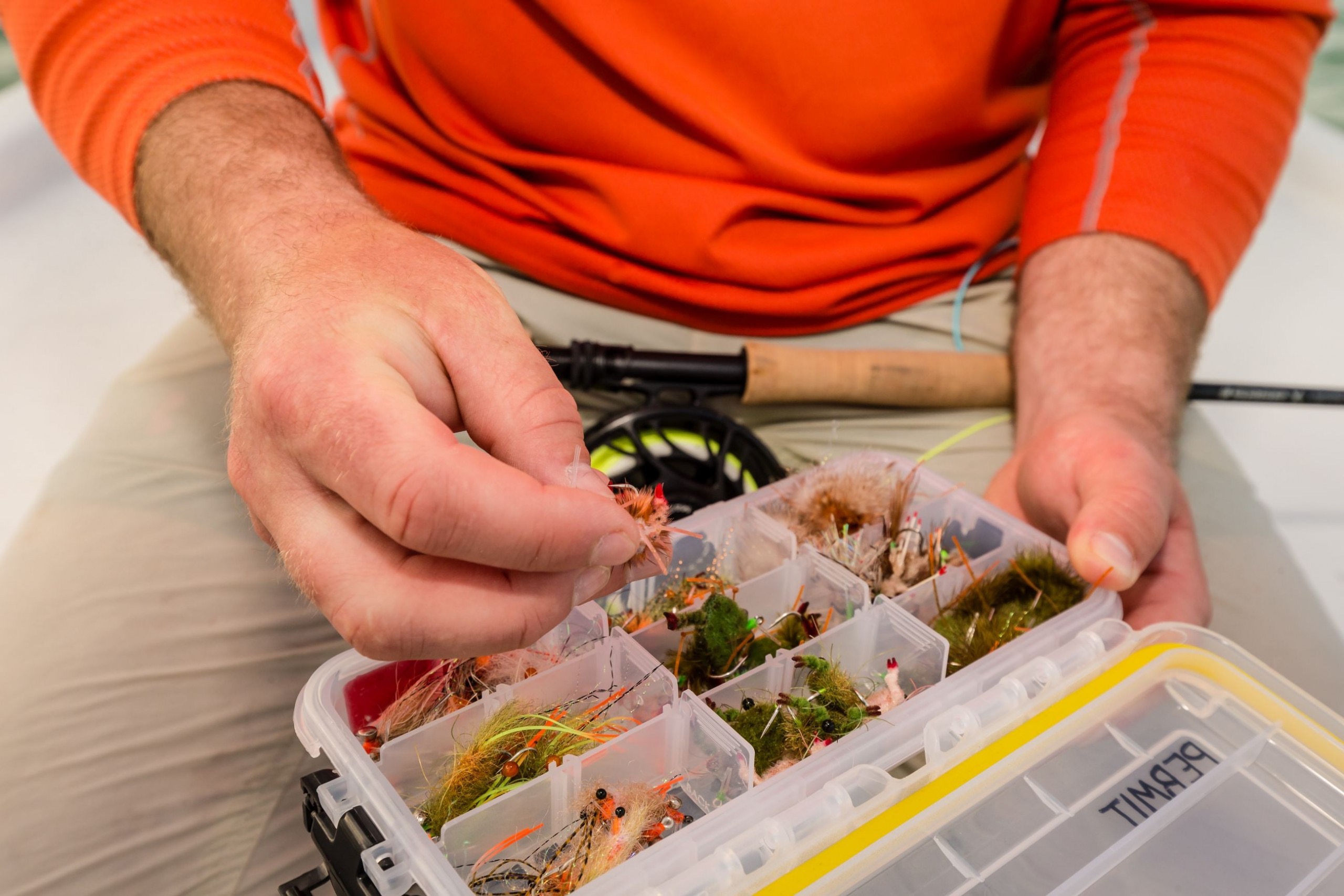 Optimized Time on the Water With Remote Privacy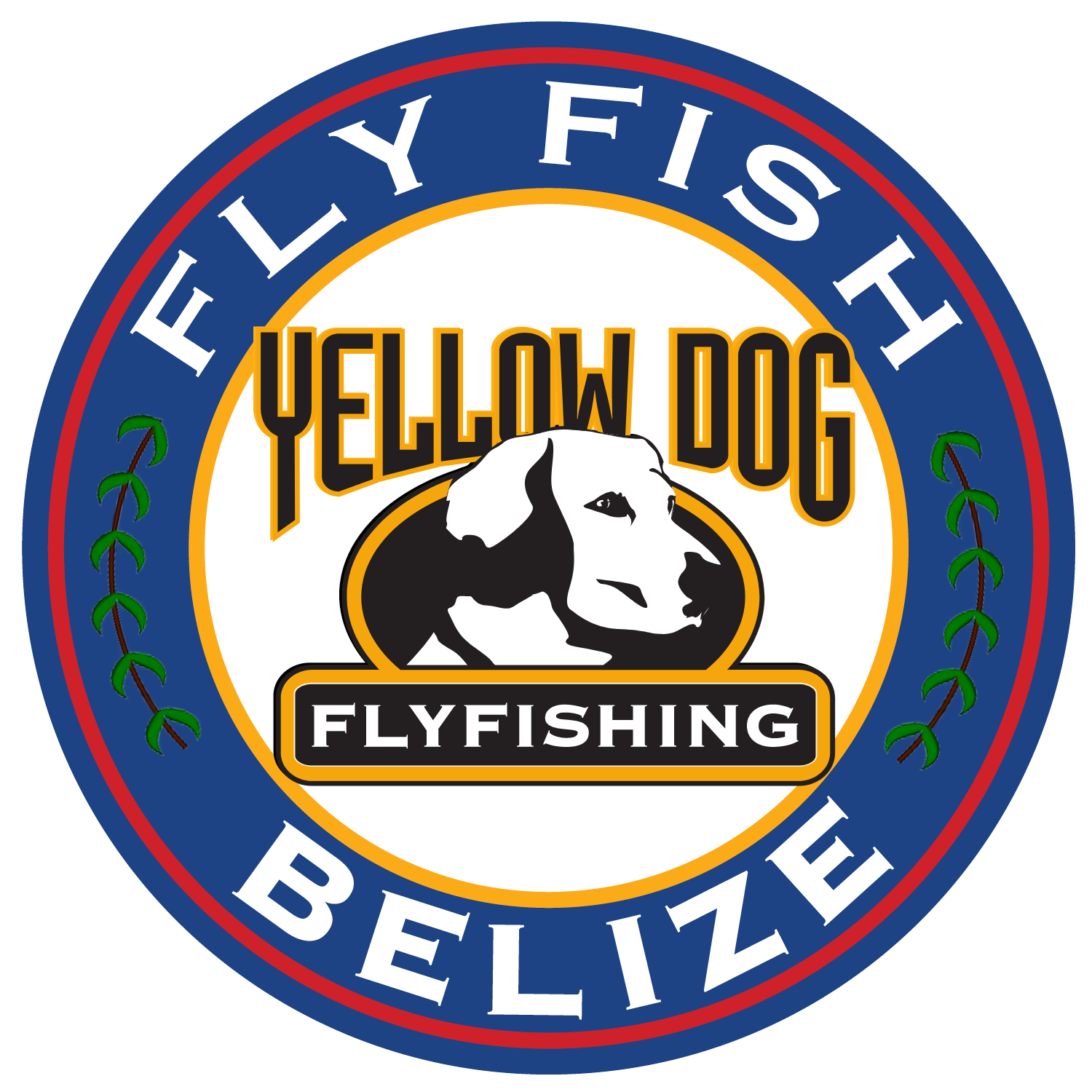 Tarpon Sands is a small and intimate island located within the Drowned Cayes of Belize, only twenty minutes from Belize City. The lodge overlooks Belize's Barrier Reef and offers spectacular views of the green waters of the Caribbean Sea. This small lodge is able to host a total of eight anglers but will accommodate smaller groups of four or six anglers as well. Tarpon and permit are the two target species but you also have the availability of bonefish, snook, jacks, barracuda, and other alternate species. This low-key fishing-focused operation is great for anglers looking to maximize time on the water and minimize boat travel.
Toggle Between Categories: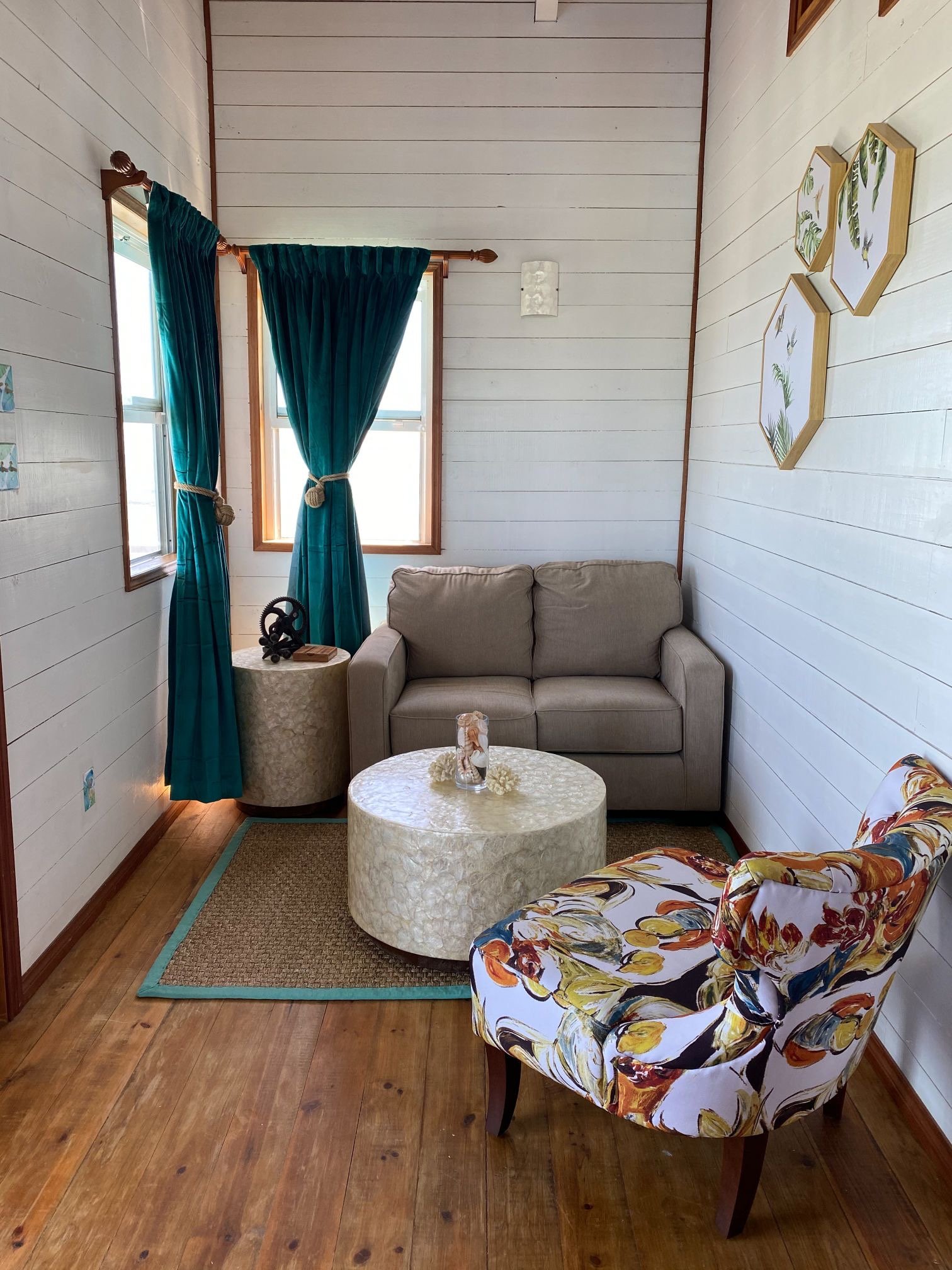 Lodging Details
The lodge is built on a small island, about an acre in size. Surrounded by palm trees and mangroves with great views of the barrier reef and small home flat. For groups you will have the island to yourselves, it is literally your own private fishing island for your stay. Belize City is about a twenty-minute boat ride providing easy transfers on arrival and departure. Until recently this island was a private family retreat but the desire to share this special island with anglers finally became too much. The Codd family is happy to offer up their island for others to enjoy. The four bedrooms are air-conditioned and include twin beds air-conditioned and bathrooms. The main dining building is located about fifty feet from three of the bedrooms with the fourth being located in the main lodge/dining building. Power is provided by solar and generator for 24-hour power across the island. The Blue Haze lounge area over the water is the main hangout for anglers after a long day of fishing. The deck off the main dining room also provides a great place to relax and enjoy a cold drink. It is also common to find anglers enjoying the dock after dinner with a drink in hand while waiting for tarpon or barracuda to swim by.
Food and Beverages
Tarpon Sands goes above and beyond when it comes to their Belizean cuisine. Menus can be catered to the exact desires of each group. However, the cooks do a wonderful job of providing hearty breakfasts, great local lunch fare, and dinners including all the great fare found within Belize. Mealtimes are flexible as fishing is the priority at Tarpon Sands. Breakfast is often served after an early morning on the water. Lunch is either packed for the day or prepared at the lodge when anglers return from fishing. Dinner is almost always served after dark when anglers have returned from their day and had the opportunity to clean up.
Typical Length of Stay
The average package is seven (7) nights / six (6) fishing days, although trips and itineraries of five (5) nights / four (4) days or more can be accommodated. You can arrive or depart any day of the week, as Tarpon Sands has no preset arrival or departure days.
Non-Angling Activities and Options
This is a quiet and remote destination surrounded by a pristine tropical setting, a destination that is best suited for those that want to focus on fishing. That said, lodge staff can arrange for nature-based non-angling activities like snorkeling, beachcombing, wildlife viewing, trips back to the mainland for Mayan ruins, and more. The beach is outfitted with several chairs, hammocks, a volleyball court, and plenty of shade from the palm trees, making this a great "base camp" for those seeking a private experience and a "make-your-own-fun" type of fly fishing vacation. This is a good destination for families if the kids are older and like to explore the beaches and ocean or do some fishing.
Internet / Communications
Internet is available at Tarpon Sands with a Wi-Fi router and specific data requested. It works well for email and general texting. However, large uploads and downloads are not possible. Depending on your carrier you will have cell service while on the island and out on the water.
Gallery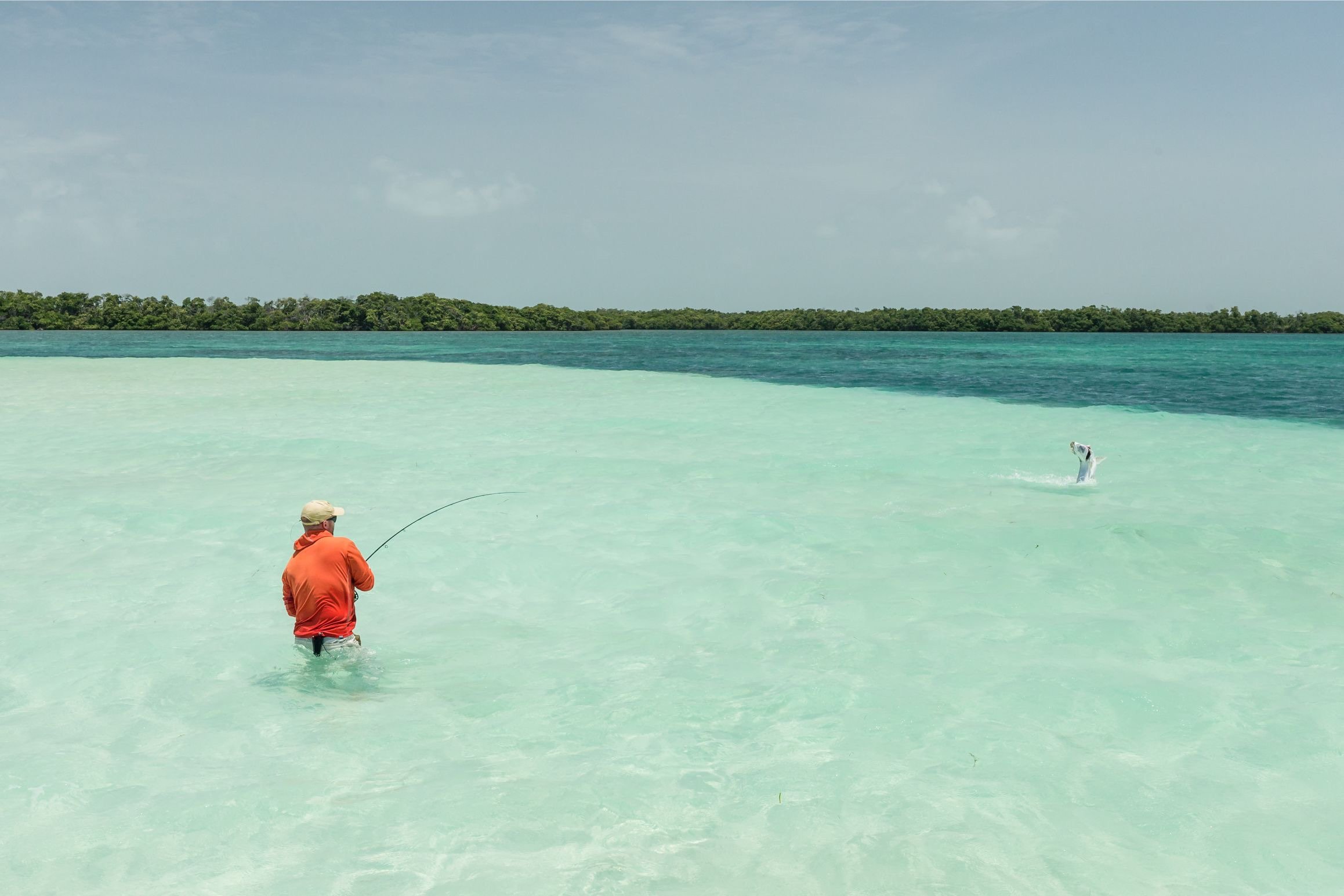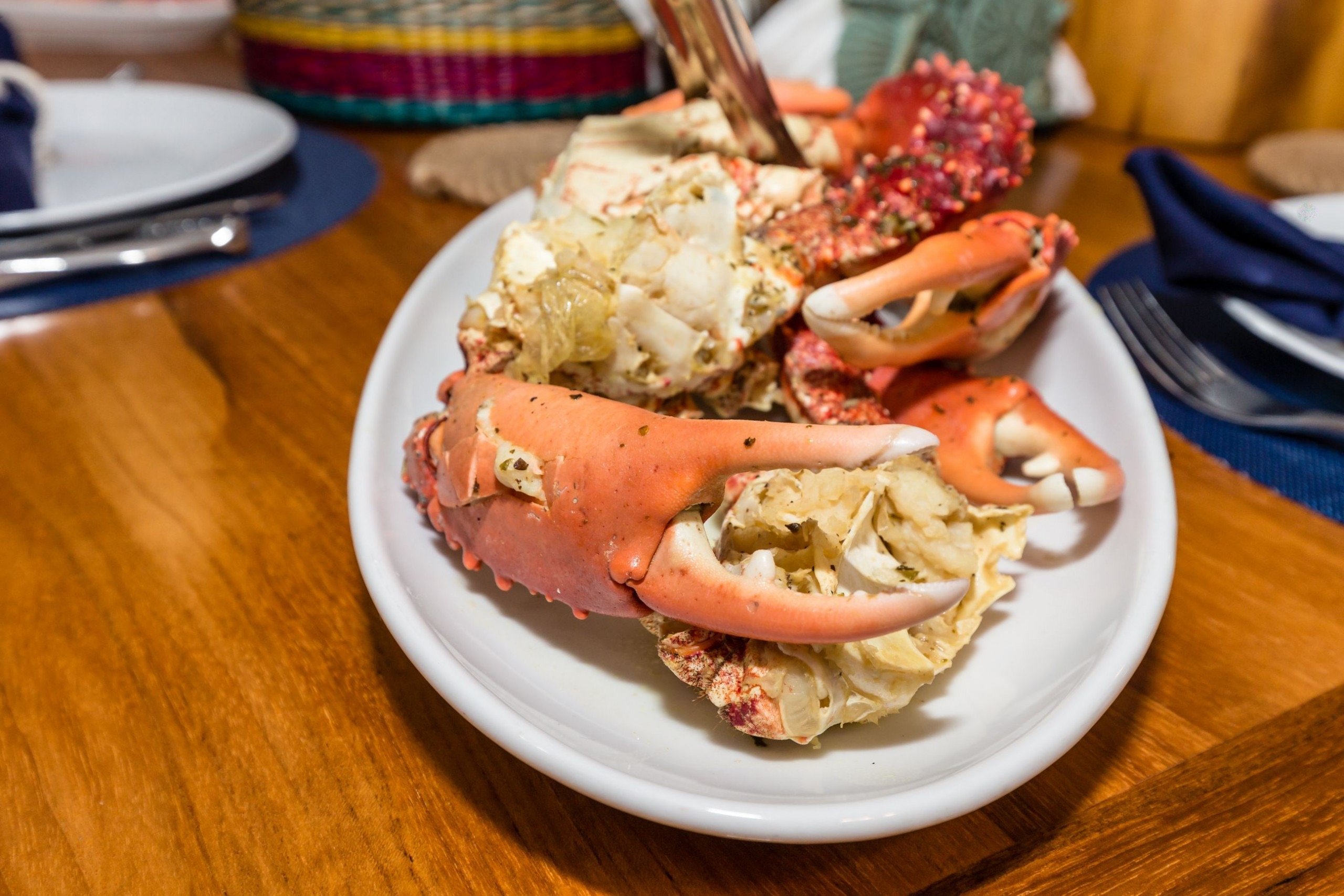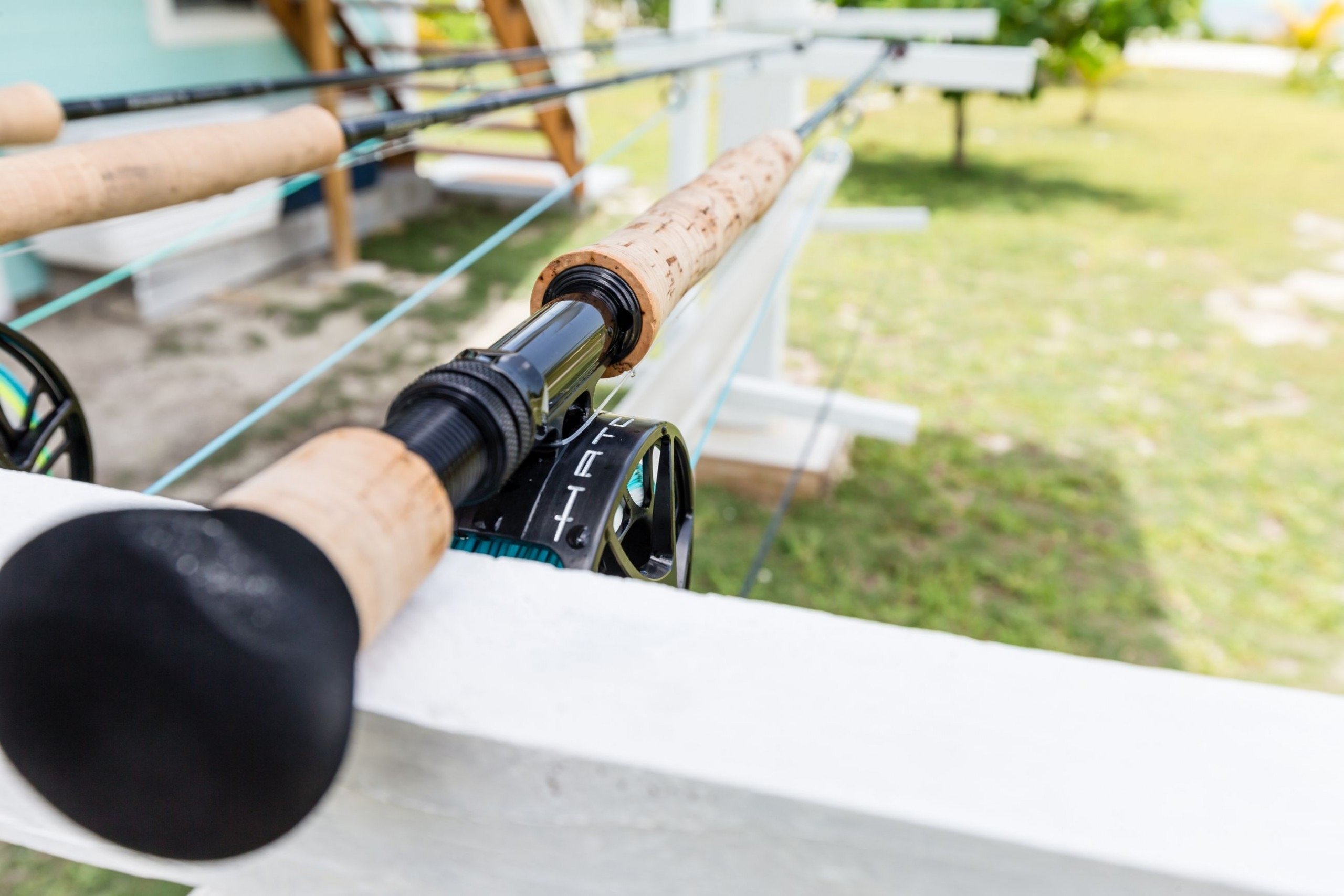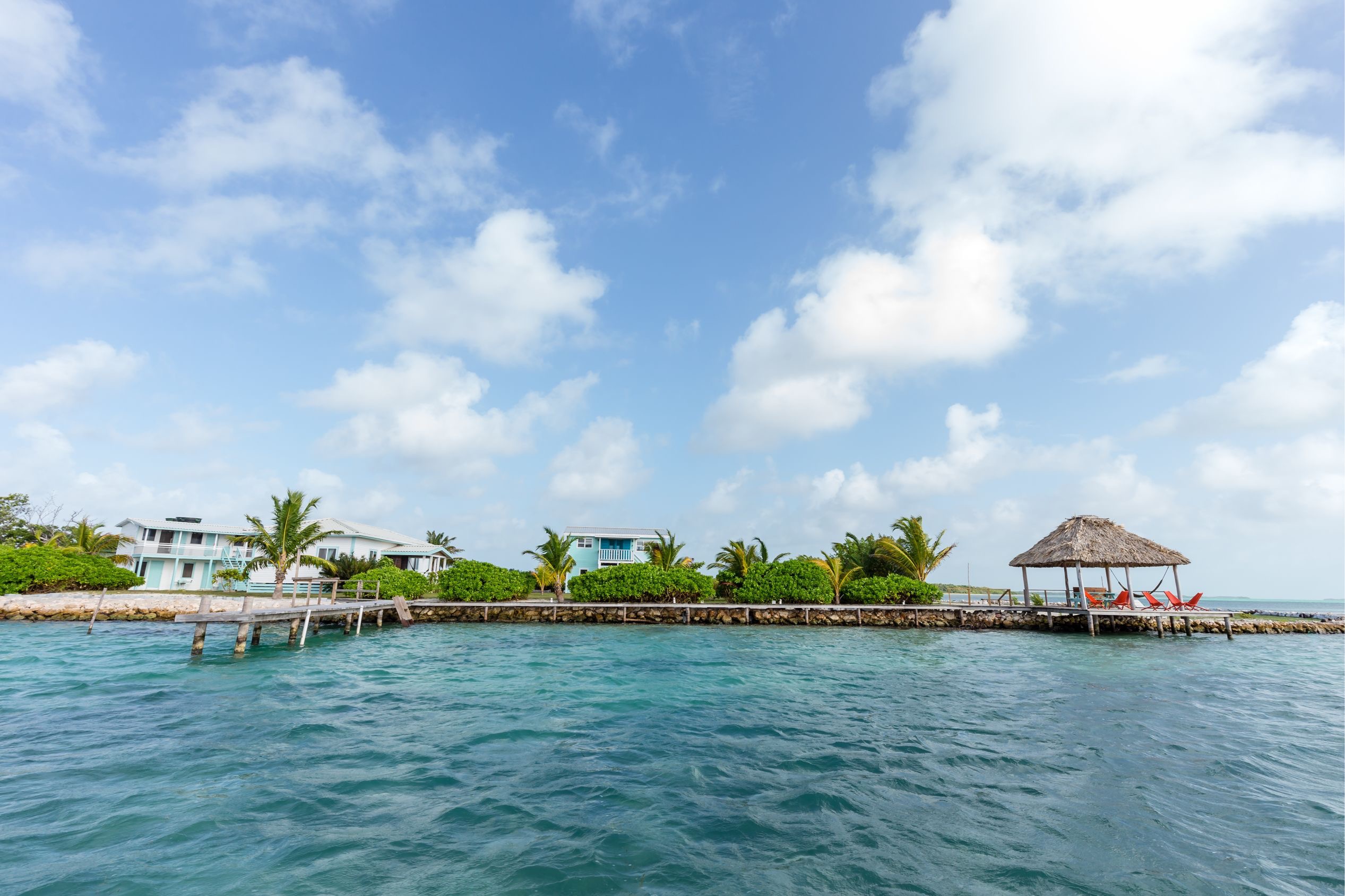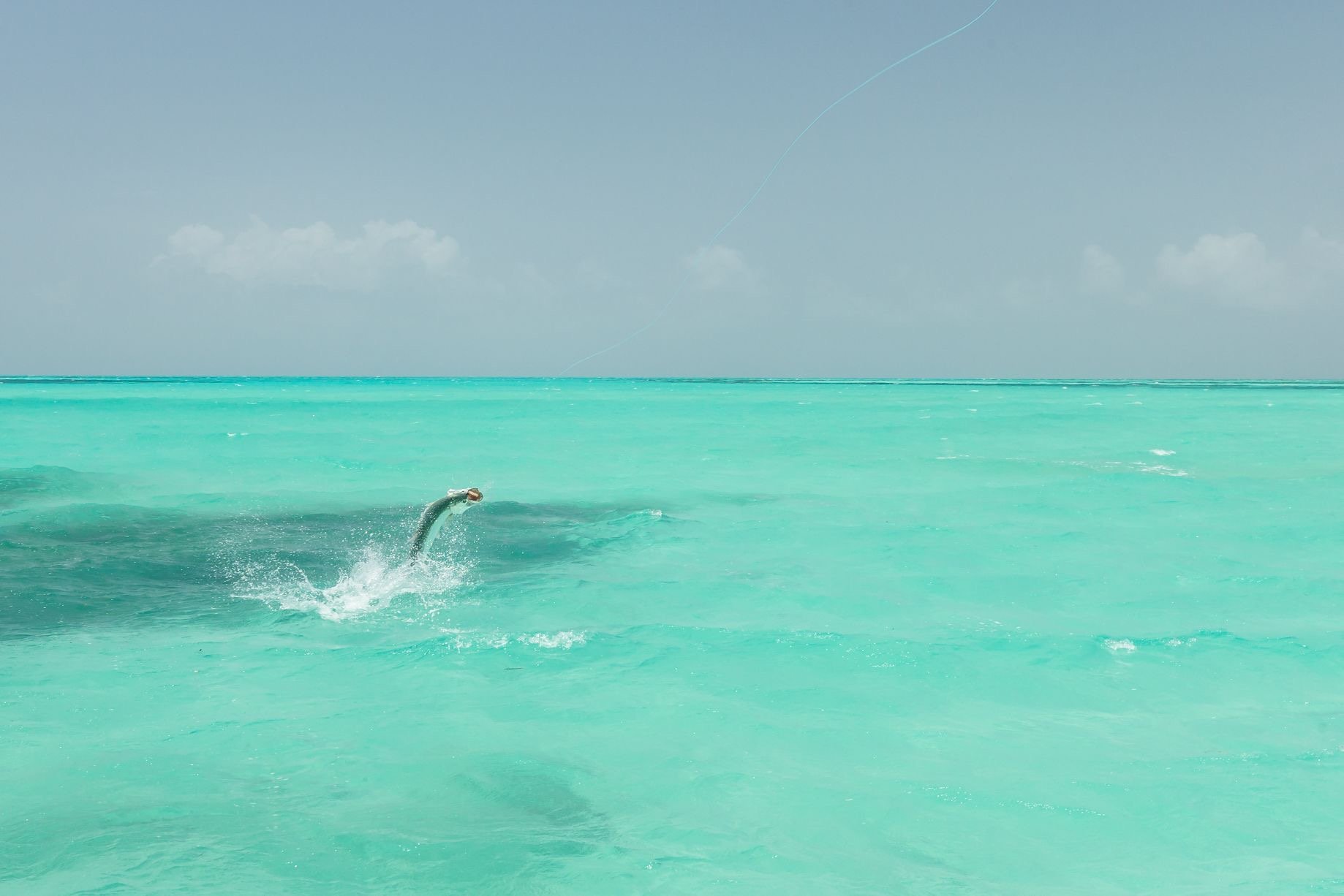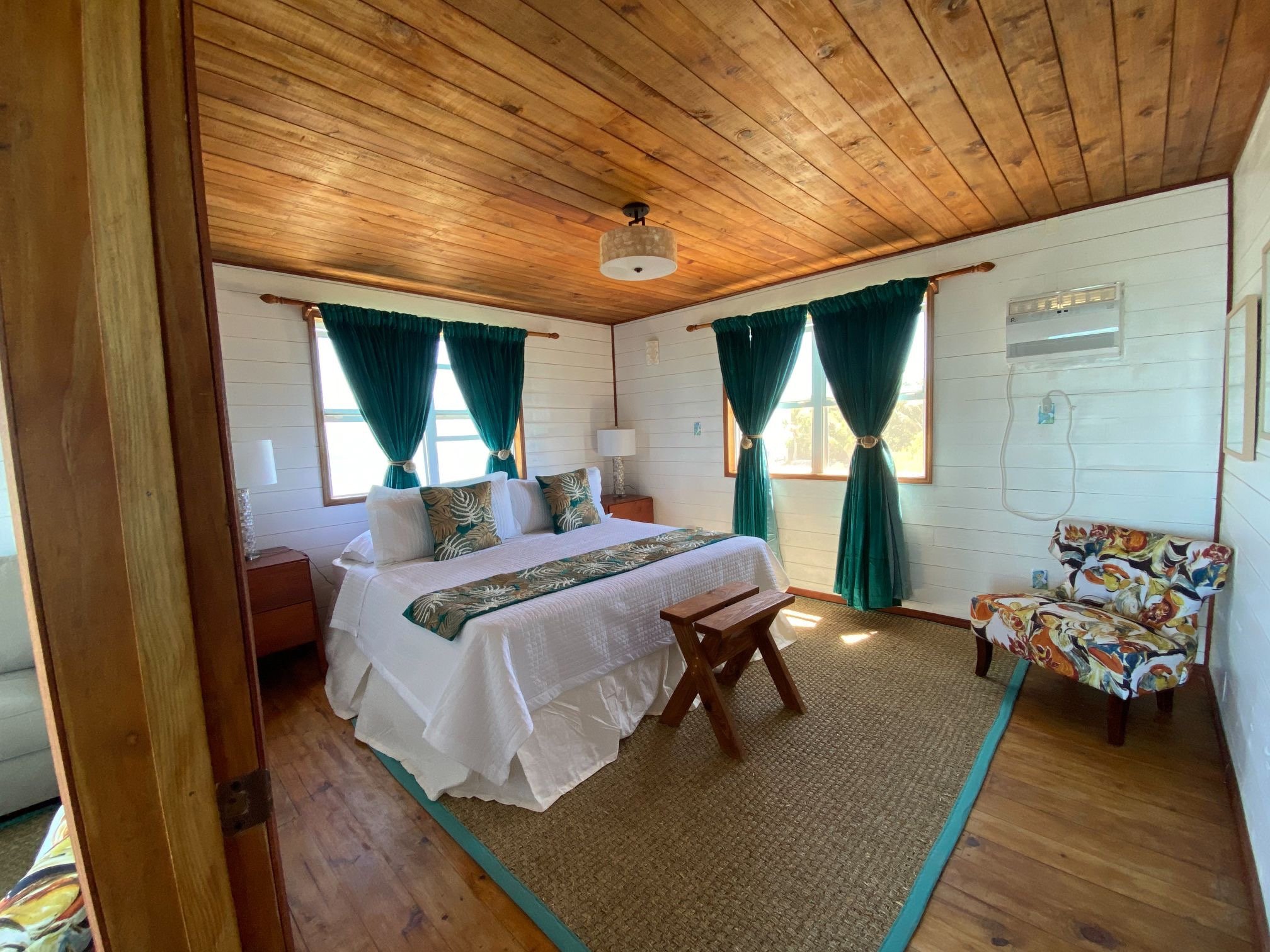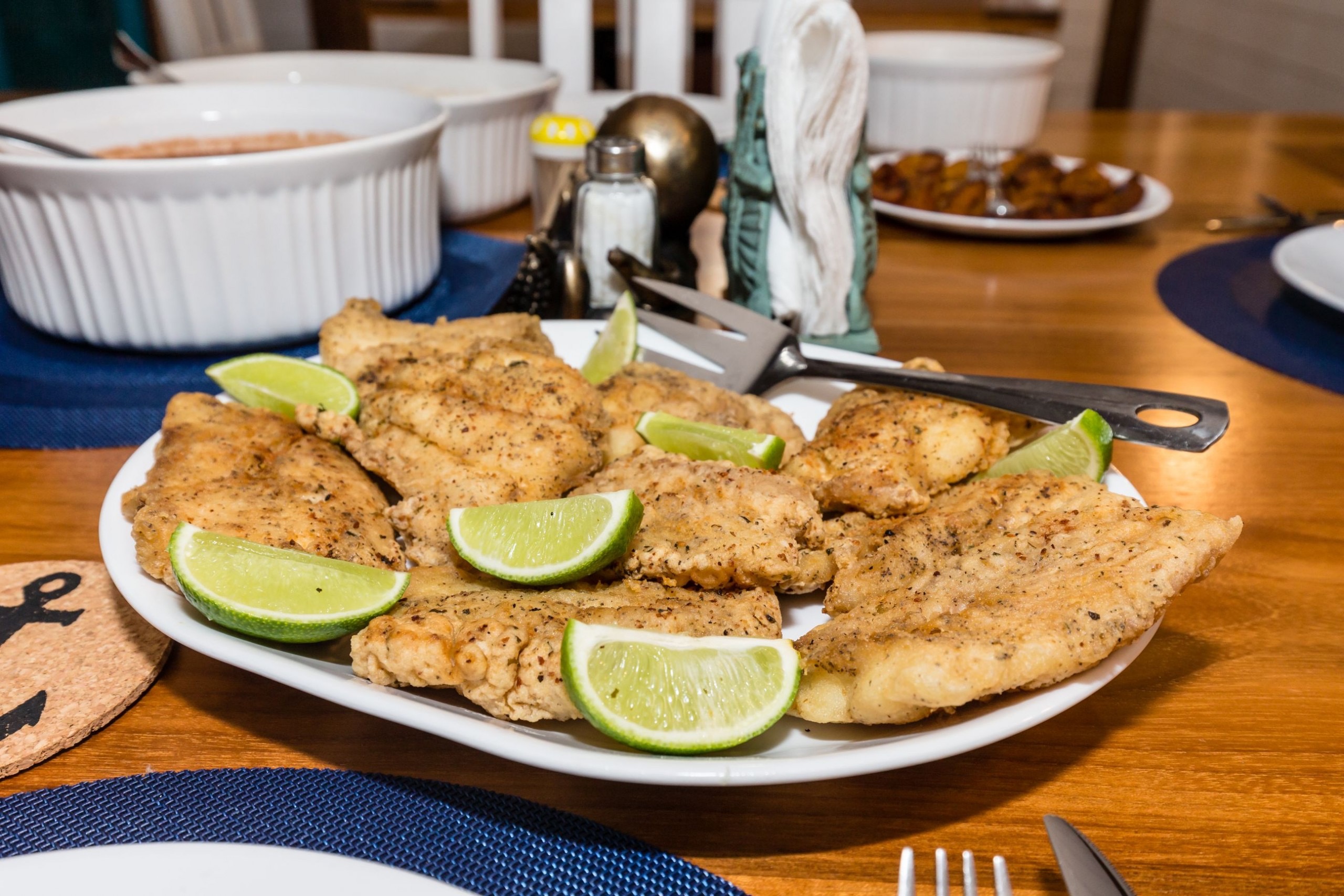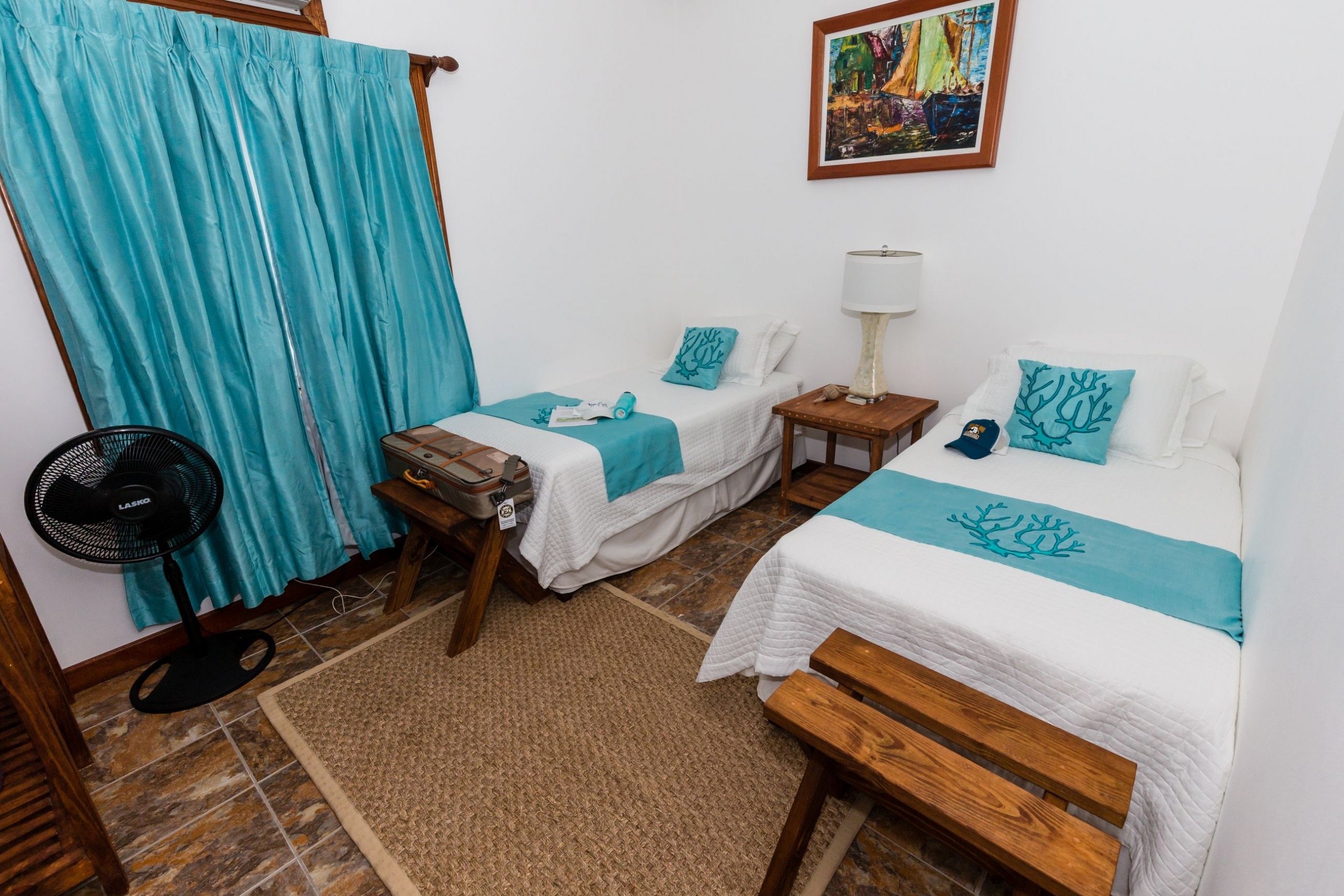 Similar Trips
Quick Reference Legend
Dive / Snorkel Program On-Site
On-Site Equipment
Preferred Couples Destination
Preferred Family Destination
Wi-Fi Available