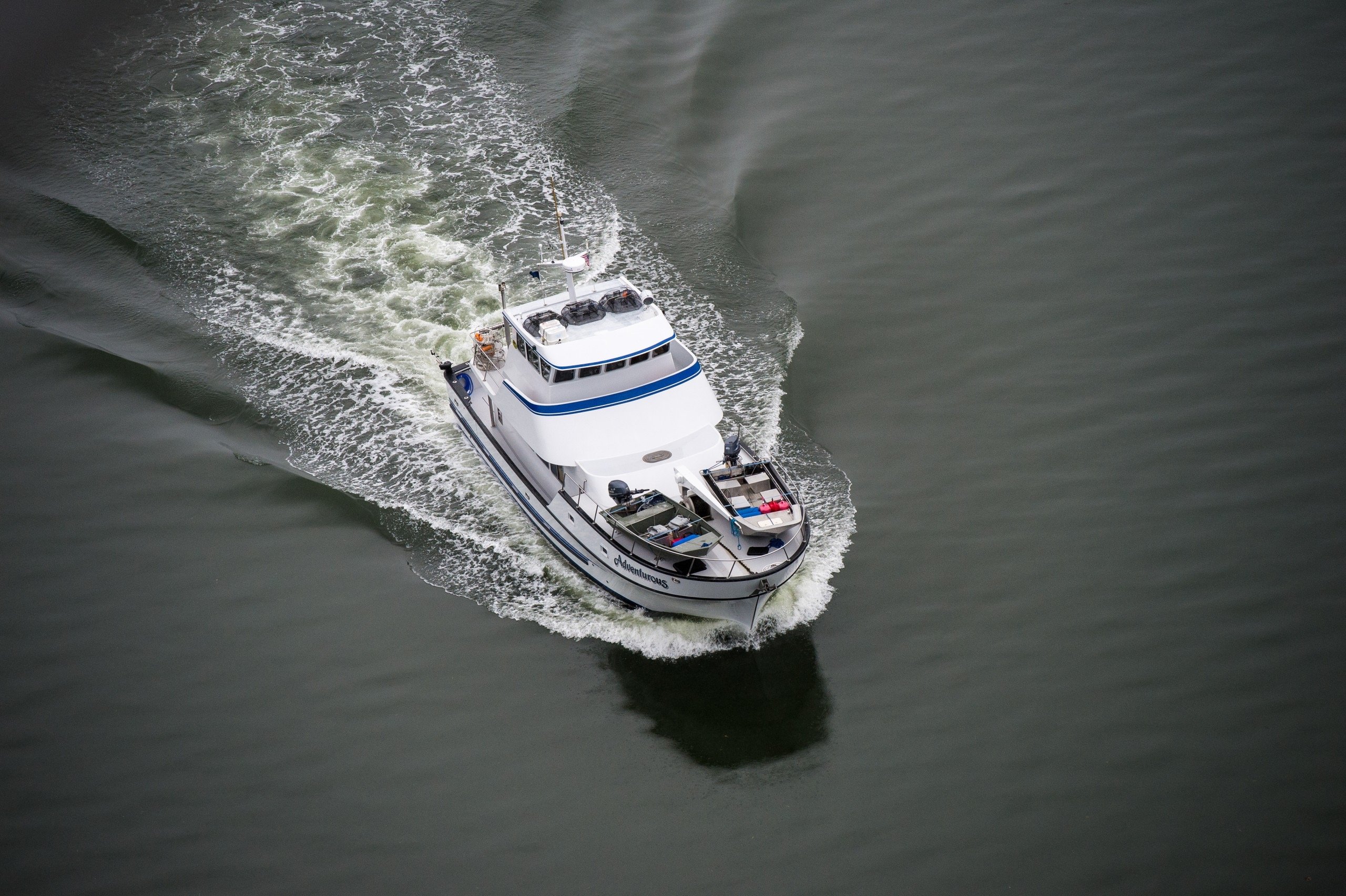 Alaska
Alaska Charter Service
Tongass National Forest

Accommodations
Live Aboard Guest Cabins // Capacity - 6 Anglers

Season
April-May

Species
Steelhead

Ideal For
Families & Seasoned Veterans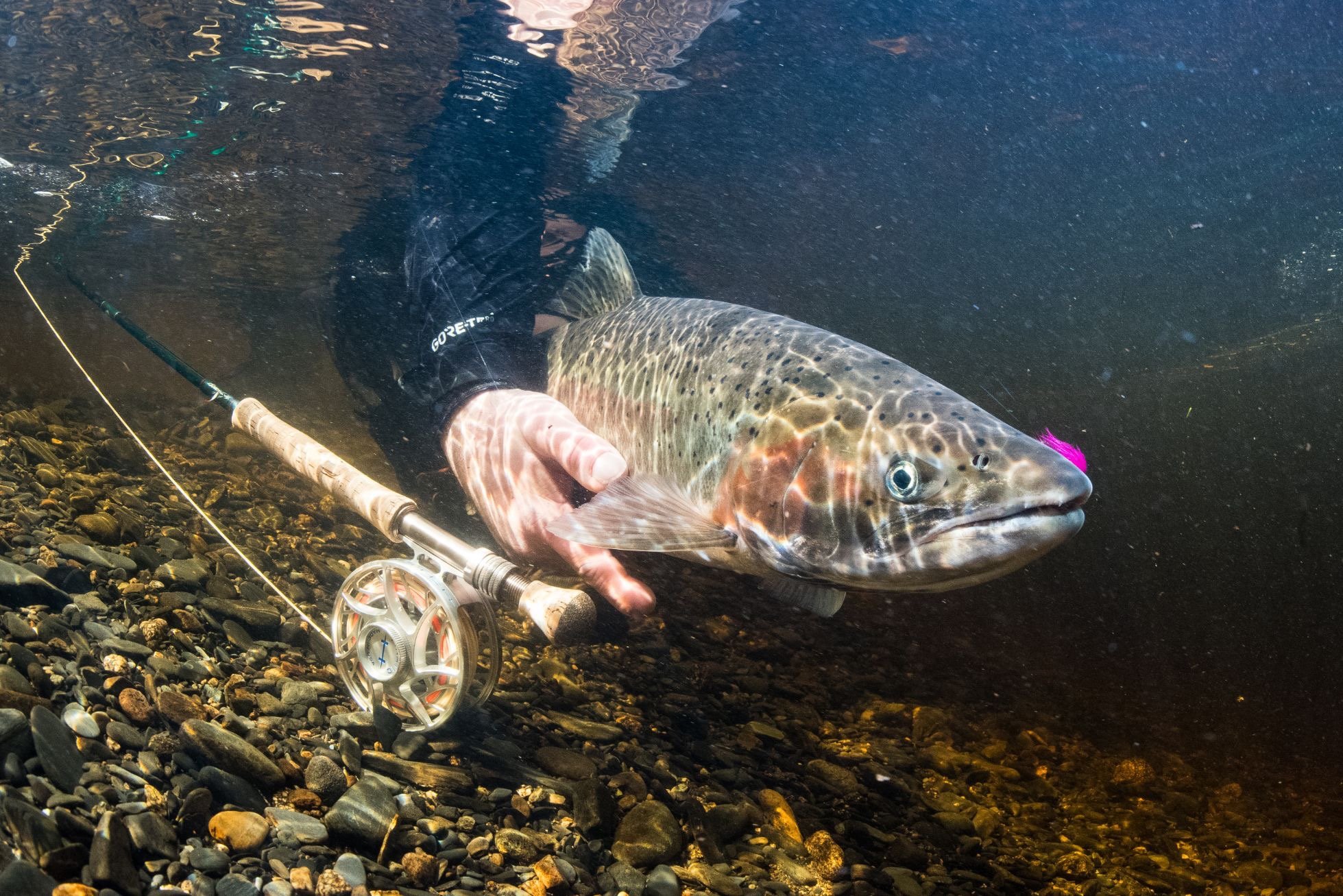 Remote Southeast Alaska Steelhead Adventure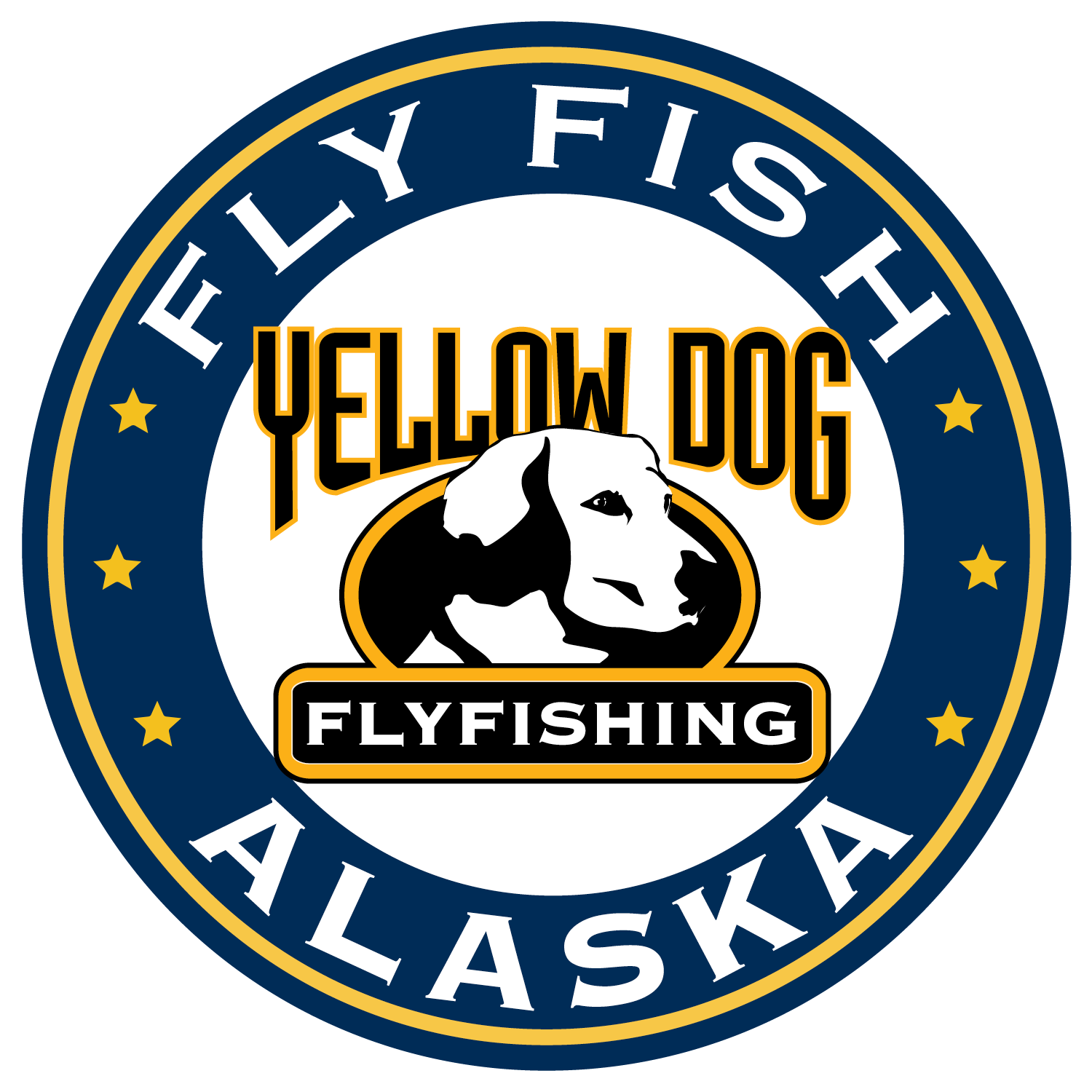 The coast of Southeast Alaska is home to a thousand islands, endless waterways, and very few roads, making it a destination best explored by sea. The C/V Adventurous mothership – a 56-foot vessel designed and built specifically for fishing in this region – calls these waters home. This mobile fishing platform gives you the opportunity to leave behind crowded fishing grounds as you embark on a five-day, live-aboard excursion. The Adventurous provides access to remote, untouched fishing opportunities for all five species of salmon, halibut, a plethora of bottom fish species, and – most importantly – trophy steelhead.
Toggle Between Categories: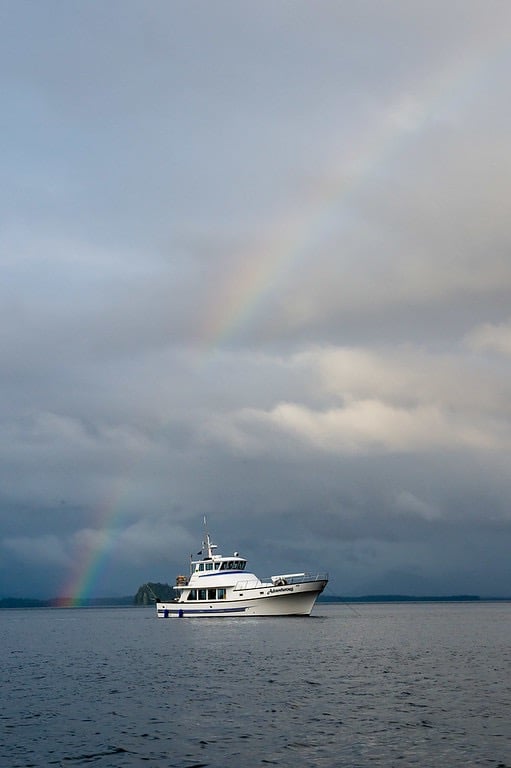 Lodging Details
Alaska Charter Service and the crew of the Adventurous believe the best experiences happen when you share them with friends and family. That means that your group of six family and/or friends will have exclusive use of the Adventurous. The boat features three guest cabins (each sleeping two guests), two baths, a comfortable common area for relaxing, and a full kitchen to provide filling meals. The Adventurous is 56 feet long and has a beam of 17 feet. She was constructed in 1993 at Delta Marine in Seattle. She's a sturdy, well-built vessel that cruises the Southeast Alaska waters like she was built for it – which, in fact, she was!
Food and Beverages
Enjoying meals with friends and family aboard the Adventurous is one of the high points of the trip. With a dining room table surrounded by an ever-changing view, guests can expect to experience the entire spectrum of Alaskan cuisine. "Fresh seafood at its best" describes meals aboard the Adventurous. With access to some of the finest and freshest fish and shellfish in Alaska, meals commonly center on the "catch of the day." Days begin with a satisfying breakfast, a midday break with a delicious lunch, happy hour post-fishing with fresh appetizers, and an out-of-this-world dinner. The onboard chef will work with each group to ensure that everyone's expectations are met.
Typical Length of Stay
Standard trips start on Sunday and end the following Friday. Spring steelhead trips begin on Saturday and end on Friday. Trips include five (5) nights aboard the Adventurous for standard trips and six (6) nights for steelhead trips.
Non-Angling Activities and Options
The complete customization of each cruise makes this operation very unique. Trips will be planned around the things you like to do, and in this area, there are many choices. Nature and wildlife abound in this pristine paradise. From orca whales to Alaska brown bears, there are few places on earth that have the abundance of wildlife found in the Southeastern Alaska wilderness. The Adventurous crew carries a vast knowledge of the region's nature and wildlife, which they will gladly share as you cruise the Inside Passage.
Internet / Communications
There is no wireless internet or cell phone coverage aboard the Adventurous, but cell service is usually available at most ports (on the first and last day of the trip). A satellite phone is also available for short phone calls.
Gallery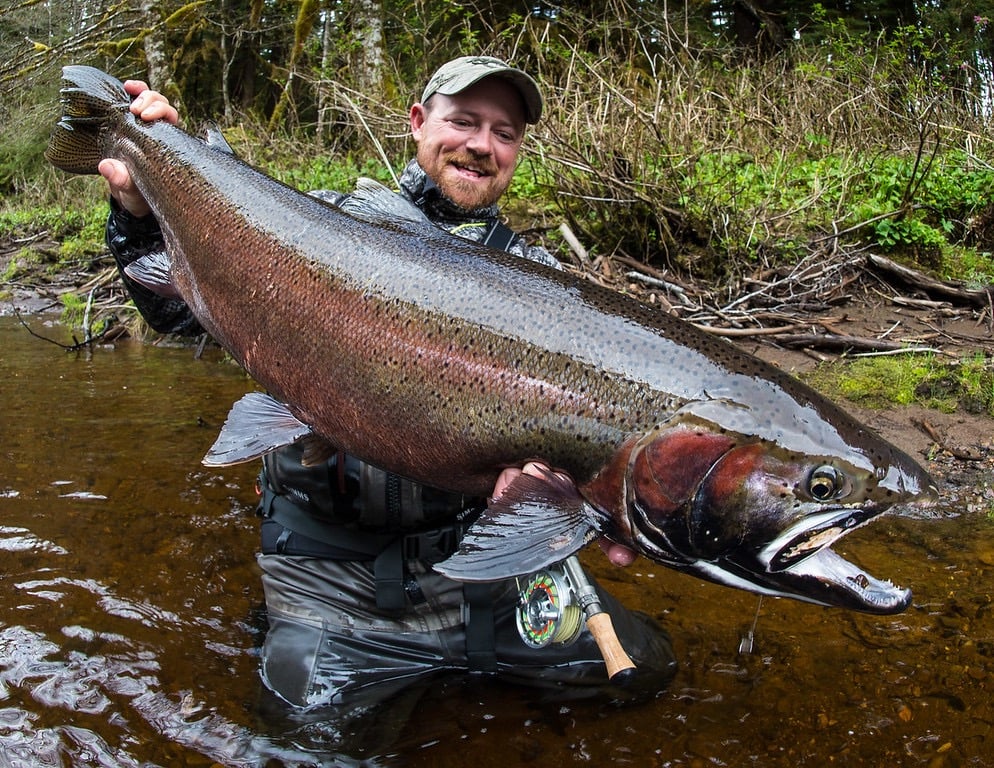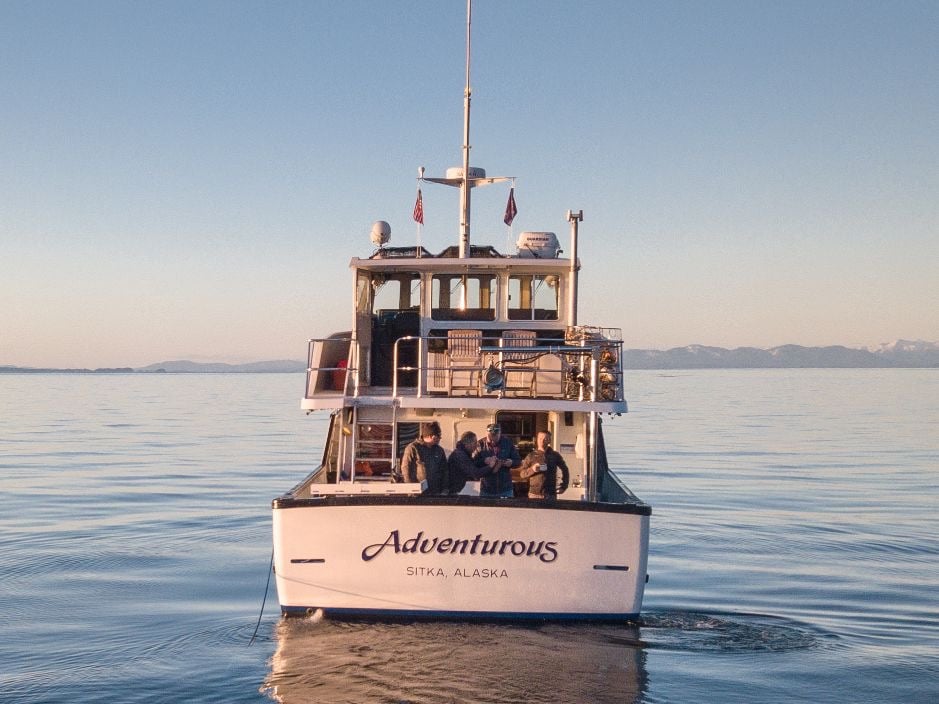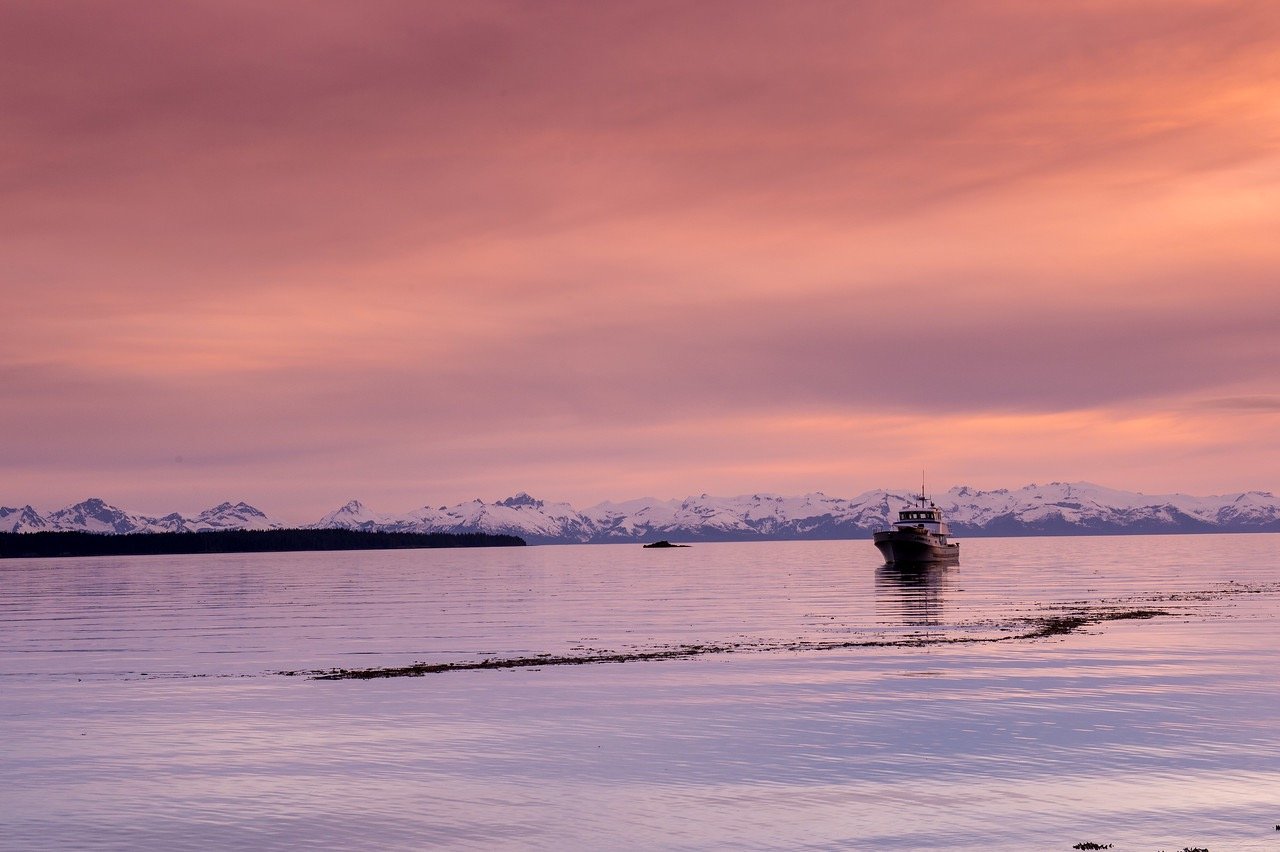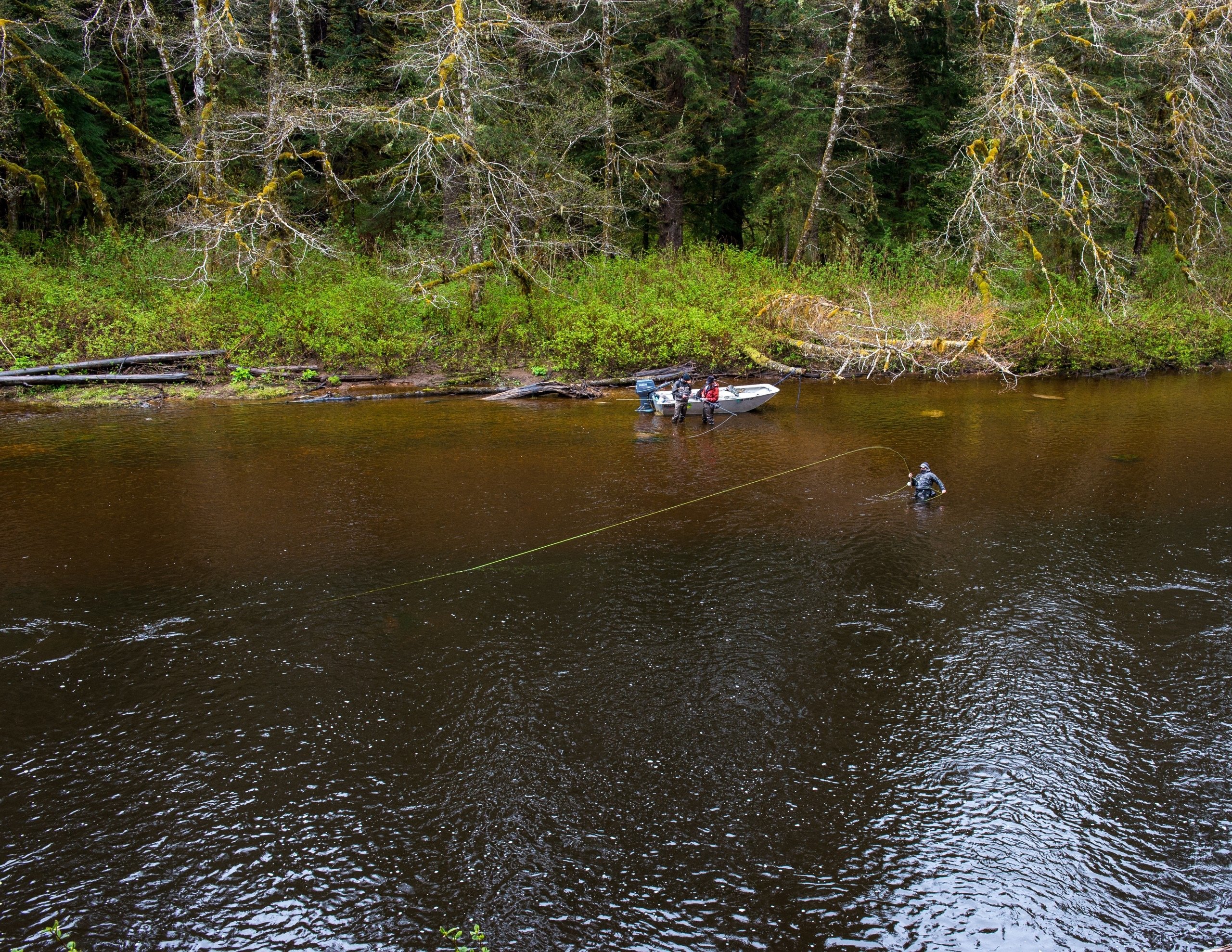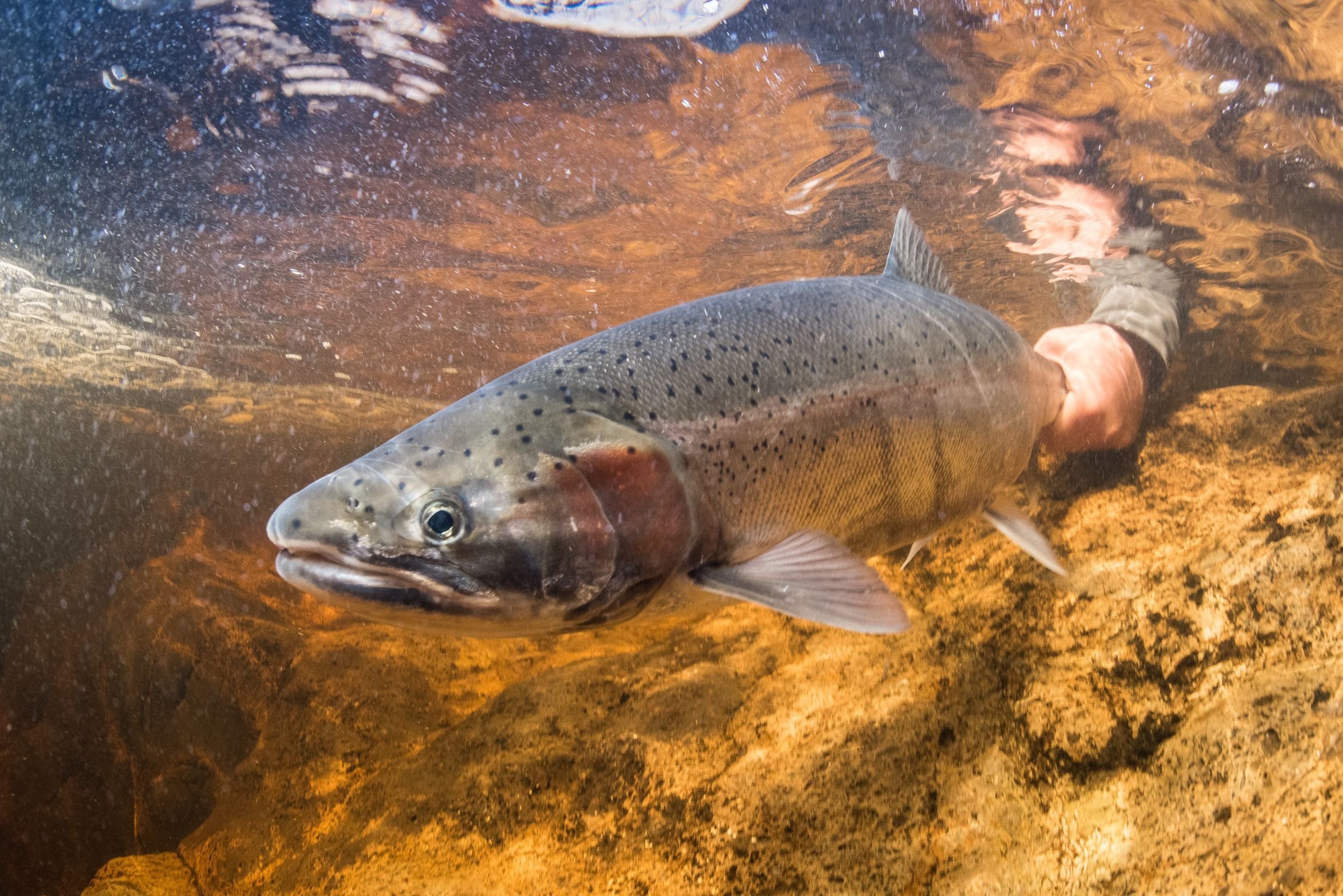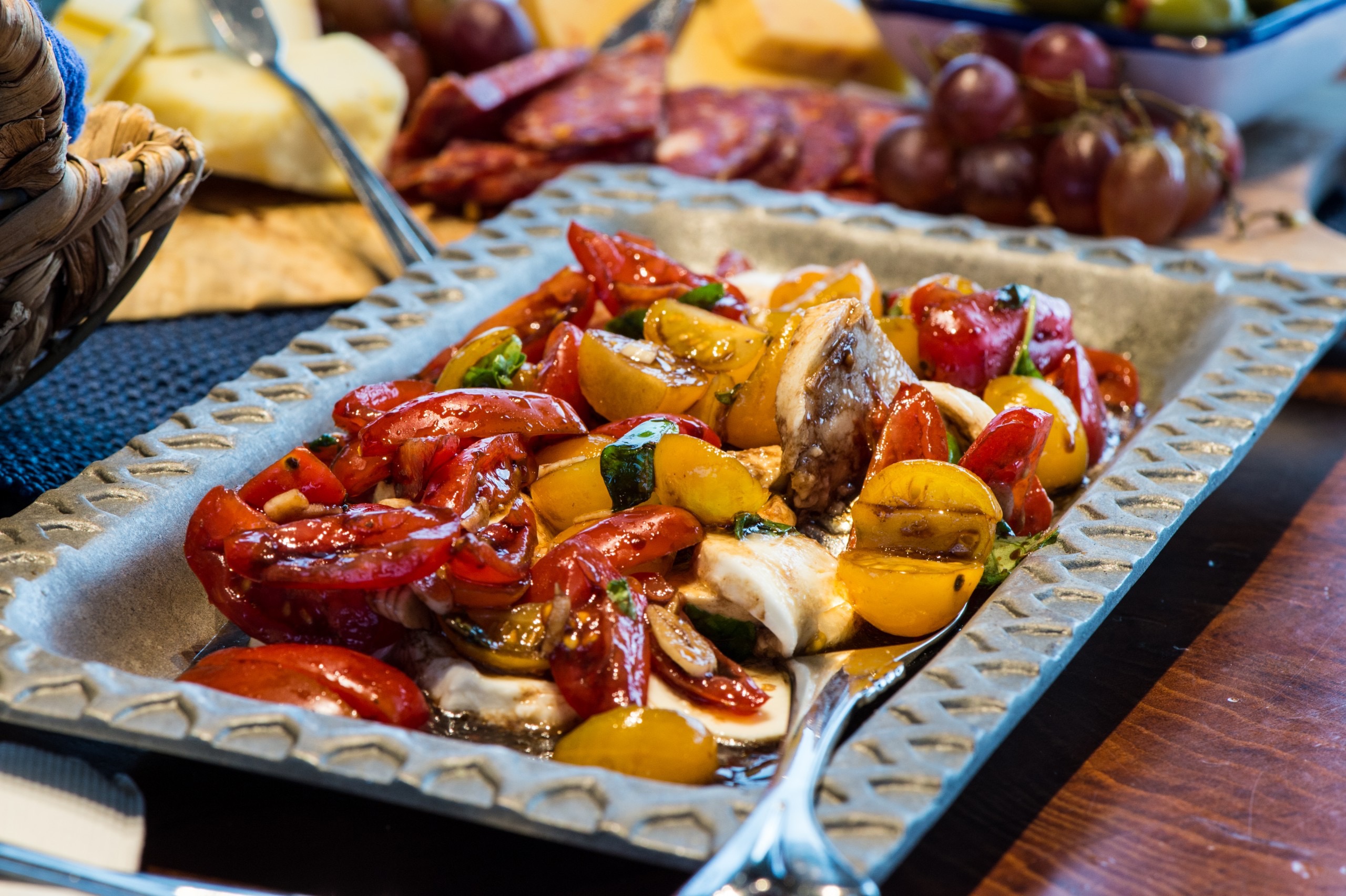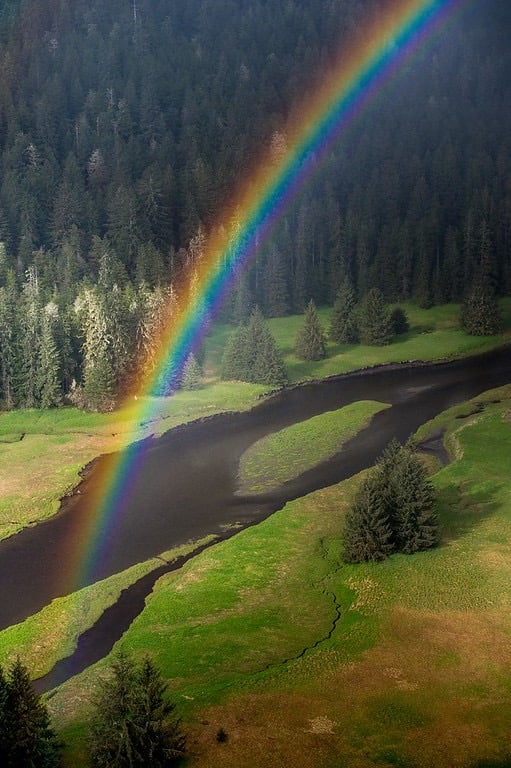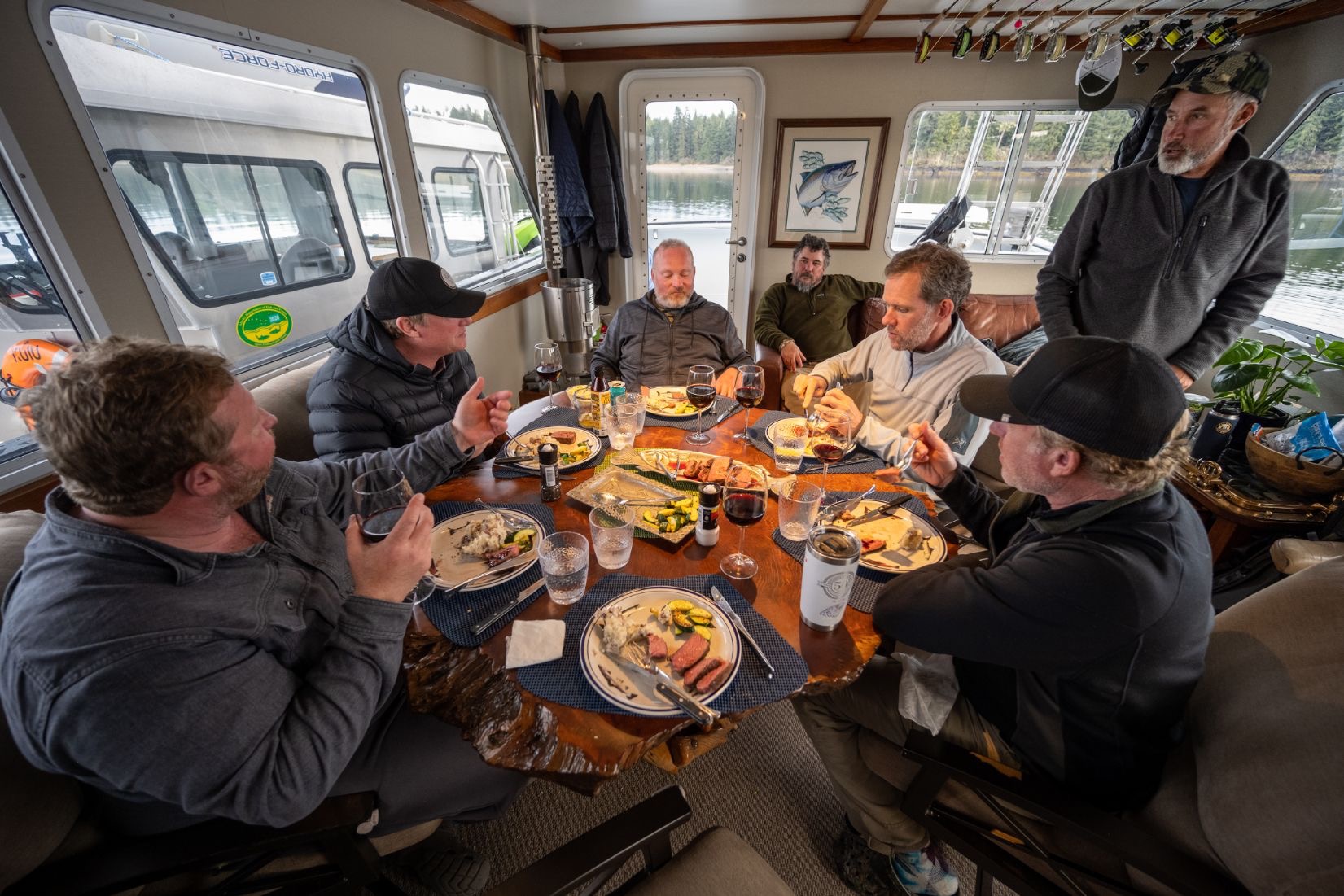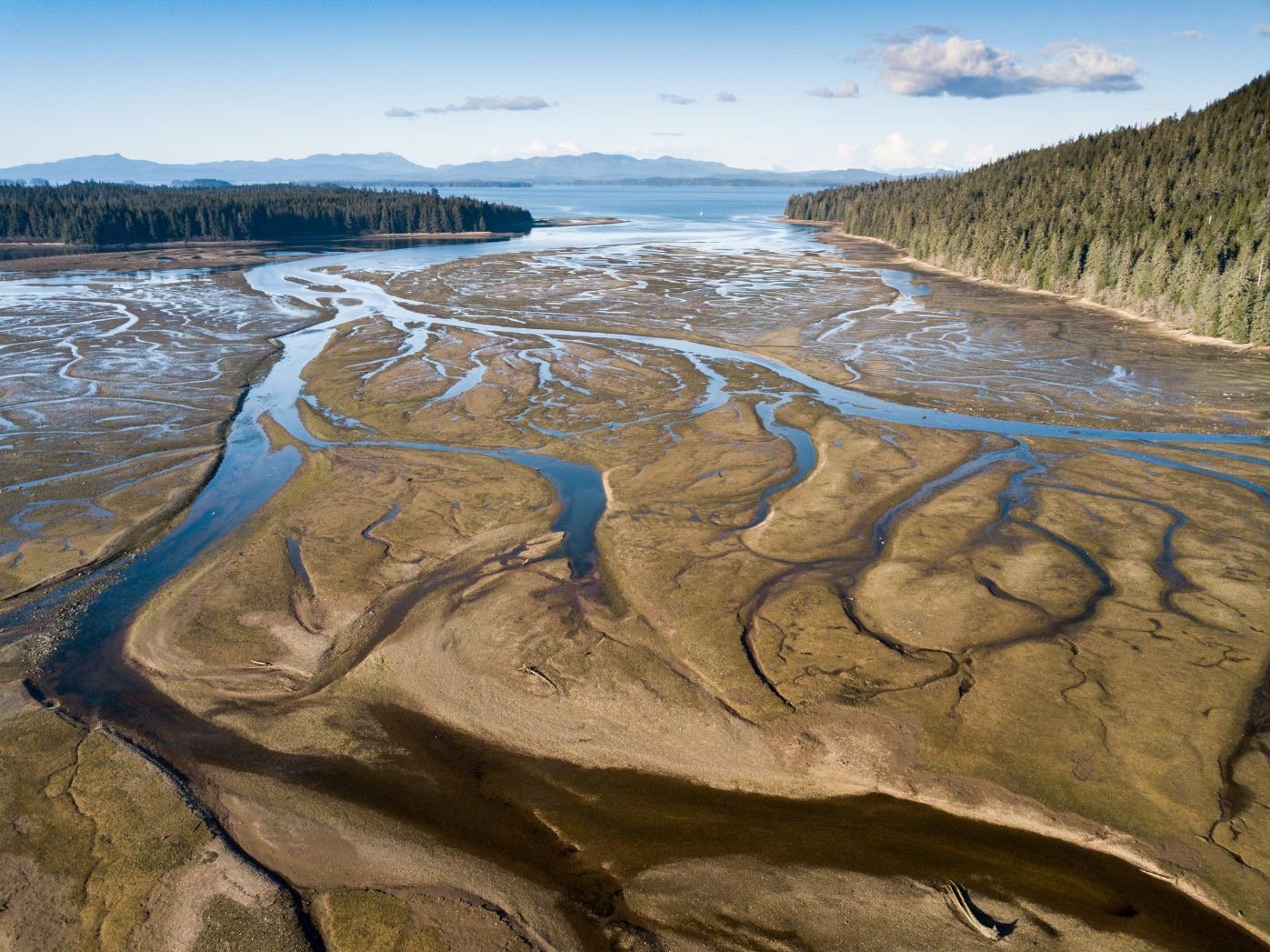 Similar Trips
Quick Reference Legend
Dive / Snorkel Program On-Site
On-Site Equipment
Preferred Couples Destination
Preferred Family Destination
Wi-Fi Available