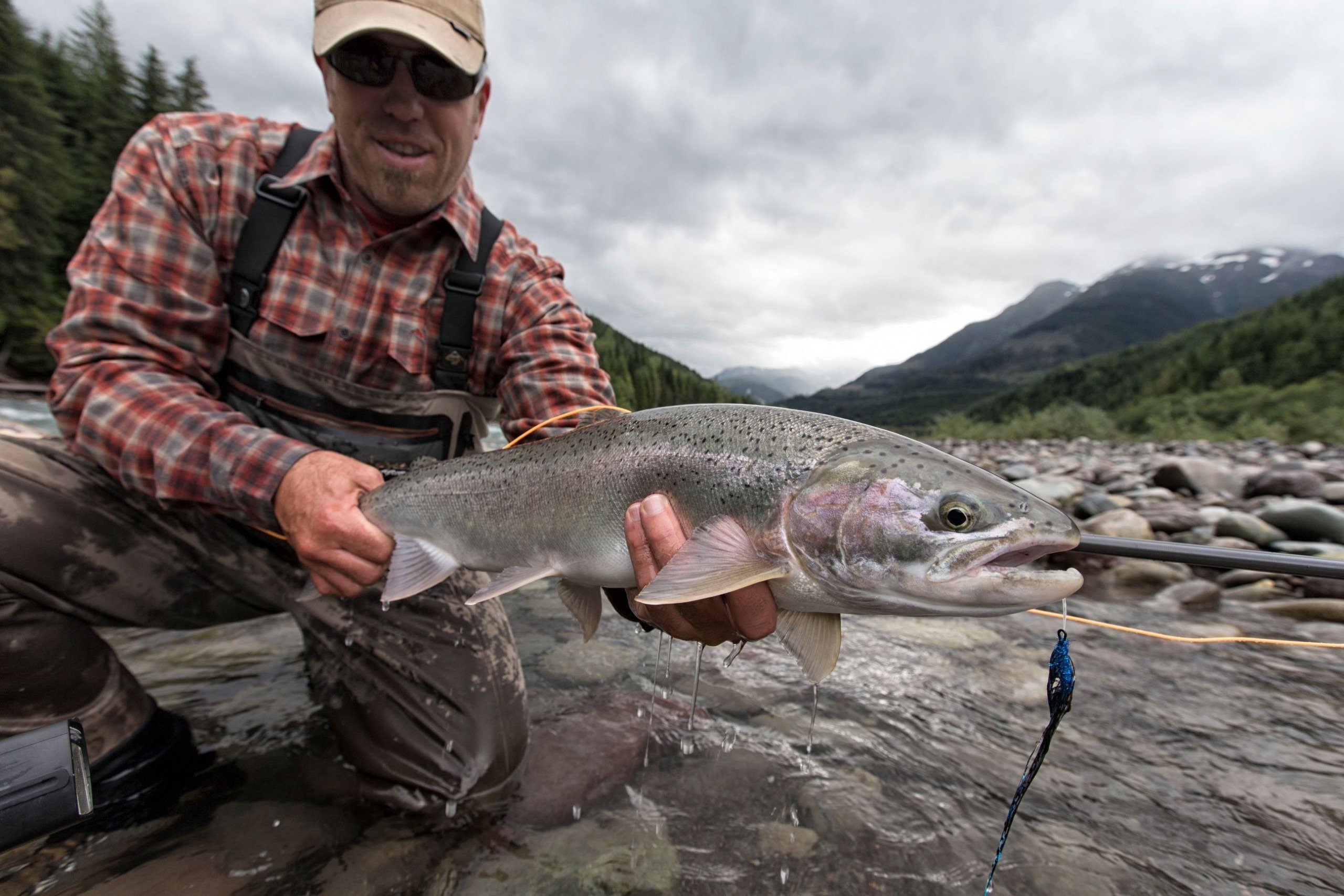 Canada
Nicholas Dean Outdoors
Terrace, British Columbia

Accommodations
Comfortable Log Cabins // Guest Capacity: 6 Spring, 8 Fall

Season
March-November

Species
Steelhead, Salmon & Trout

Ideal For
Families & Couples
Authentic Canadian "North Woods" Experience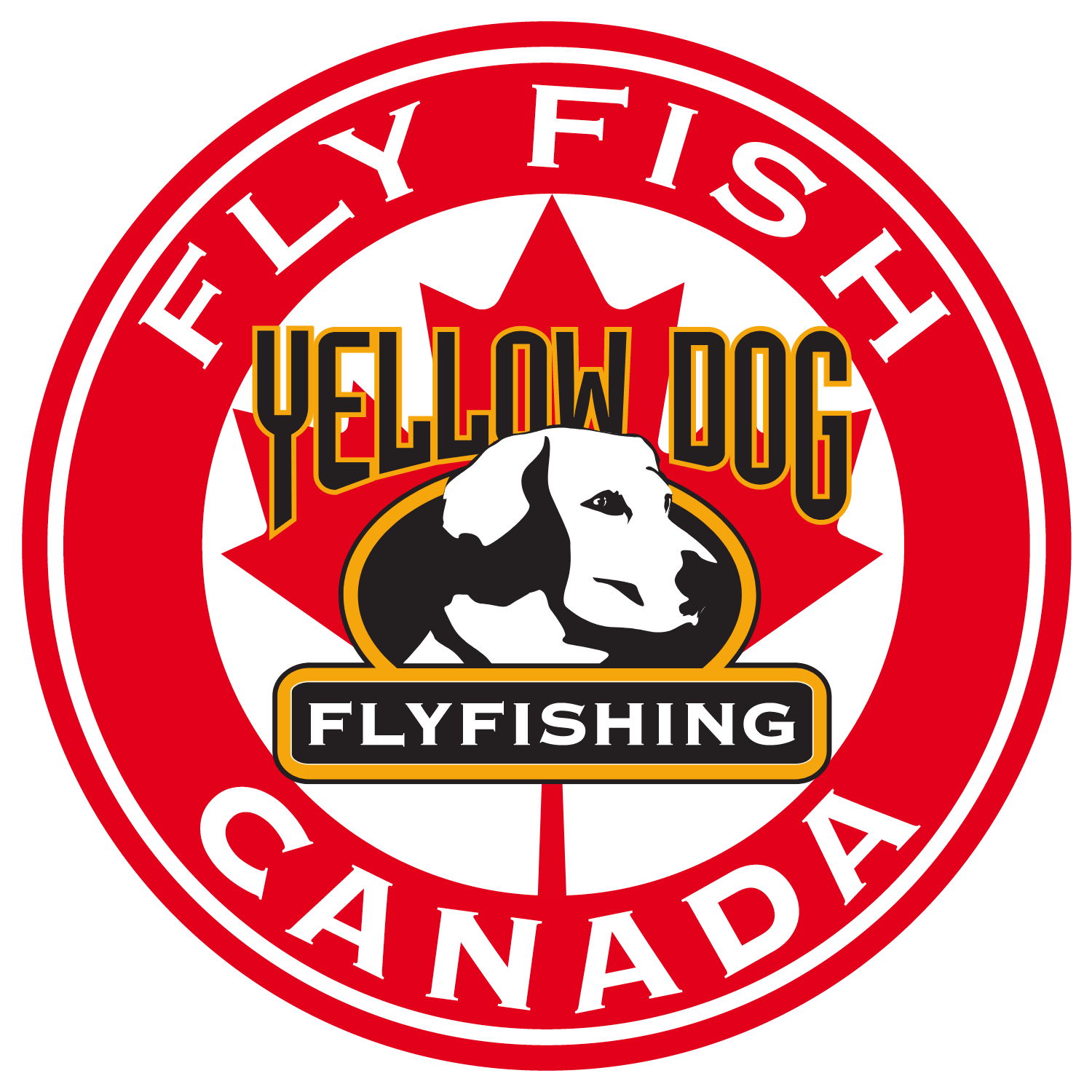 Ideally situated in the rugged coastal mountains near Terrace, British Columbia, the mighty Skeena River, and its tributaries form the major arteries that fork through stands of old-growth forest and steep valley walls. It is in this river system that some of the strongest runs of large, wild steelhead and salmon left in the world return each season. Each year, steelhead, chinook (kings), coho (silvers), sockeye, pink, and chum salmon ascend the Lower Skeena from the Pacific Ocean, joining the trophy trout and char that reside in the rivers year-round. It is here that Nicholas Dean Outdoors is strategically situated to provide anglers with world-class guided fishing adventures, along with fine dining and first-class accommodations at the Yellow Cedar Lodge. Because the Skeena and its tributaries receive such diverse runs of fish, Nicholas Dean Outdoors is able to offer a number of different fishing packages throughout the year, including spring steelhead, Chinook, summer steelhead, fall steelhead, and trophy coho. The highly qualified guides at Nicholas Dean Outdoors know the Skeena, Kalum, Copper, Kitimat, Lower Skeena Tributaries, and Nass River Tributaries incredibly well, ensuring you have the best chance possible at finding these amazing fish as they migrate upriver each year.
Toggle Between Categories: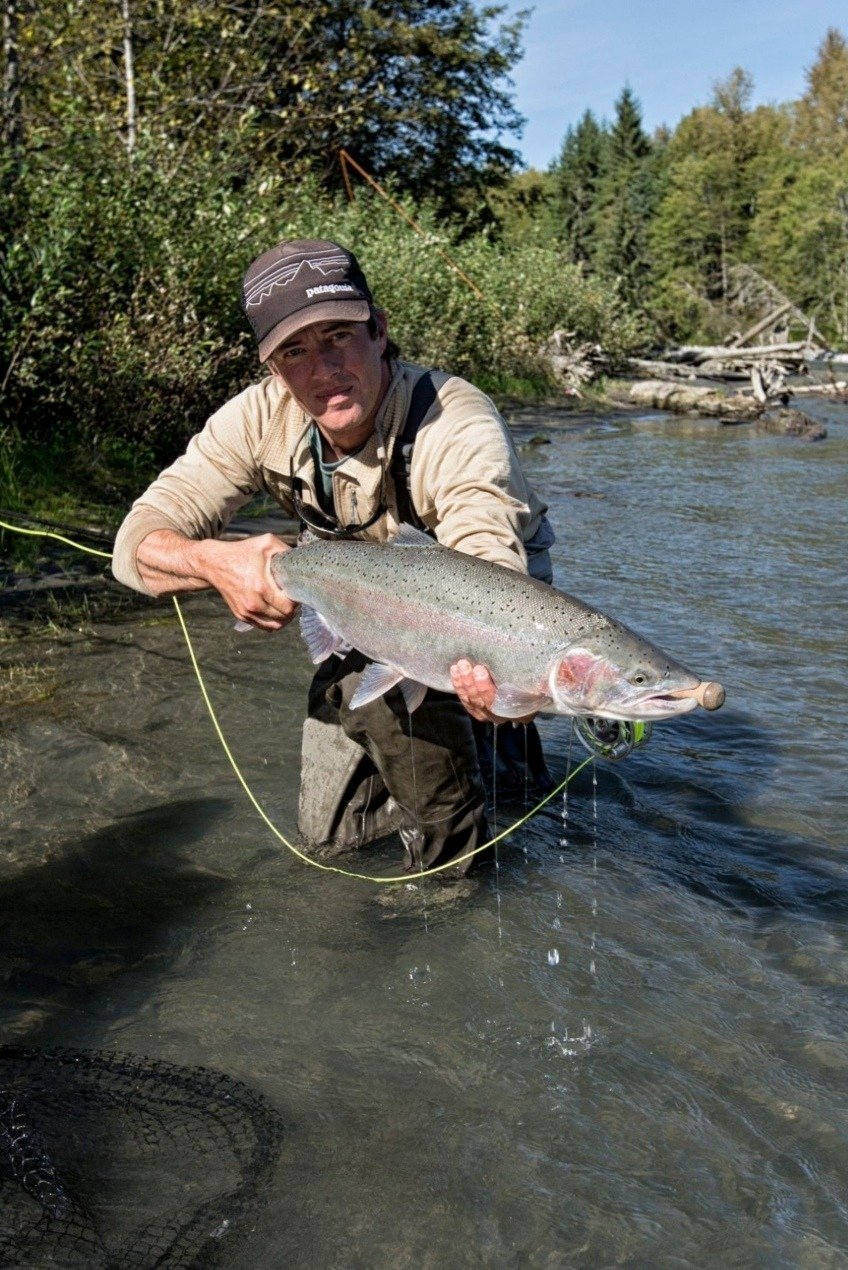 Lodging Details
Recently purchased by Nicholas Dean in 2020, Yellow Cedar Lodge provides guests with the finest accommodations you can find in Terrace. The Main Lodge building is the heart of the operation and the construction and layout truly capture the essence of the Canadian wilderness. It houses a communal socializing and dining area, and a full bar where guests can unwind after each day on the water beneath high vaulted ceilings or enjoy the spectacular views of the wrap-around deck. Guests are housed in both single and double rooms with comfortable beds, a private bath and shower, and ample room for storage for all of your gear. The lodge also features a state-of-the-art wader room to house all your fishing gear, making sure everything is organized and dry for each day on the water. The lodge also features its downstairs game room to enjoy the latest sporting events, billiards, foosball, and relaxation each night.
Food and Beverages
Yellow Cedar produces some incredible first-class meals that are locally sourced whenever possible. Start your day off with either a cooked-to-order breakfast or a lighter continental breakfast. A packed cooler lunch that consists of freshly-made sandwiches, fresh fruit, chocolate, and more are taken on the river each day. During the spring and fall seasons, guests are given the option of taking hot soup, coffee, and tea to the river as well. In the late afternoon, guests return to the Lodge for a hearty, three-course, home-cooked supper. Specialties include bison bourguignon, local halibut, elk BBQ, and the Lodges' popular "Spice Night."
Typical Length of Stay
The standard package at Yellow Cedar is seven (7) nights / six (6) fishing days. Shorter custom packages can also be arranged. Please call Yellow Dog for details.
Non-Angling Activities and Options
Yellow Cedar Lodge has set up an extensive seasonal ecotour portfolio, making full use of the surrounding Canadian wildlife, rivers, mountains, glaciers, and rainforests. Tours can be arranged to go whale watching, visit First Nation's Indian Tribe arts and culture, hike to a volcano, whitewater raft down the Copper or Kalum River, or play golf.
Internet / Communications
Wi-Fi is available free of charge for Lodge guests. Please bring your own laptop or PDA to access the internet. Depending on your service plan, most cell phones will also work at the Lodge.
Gallery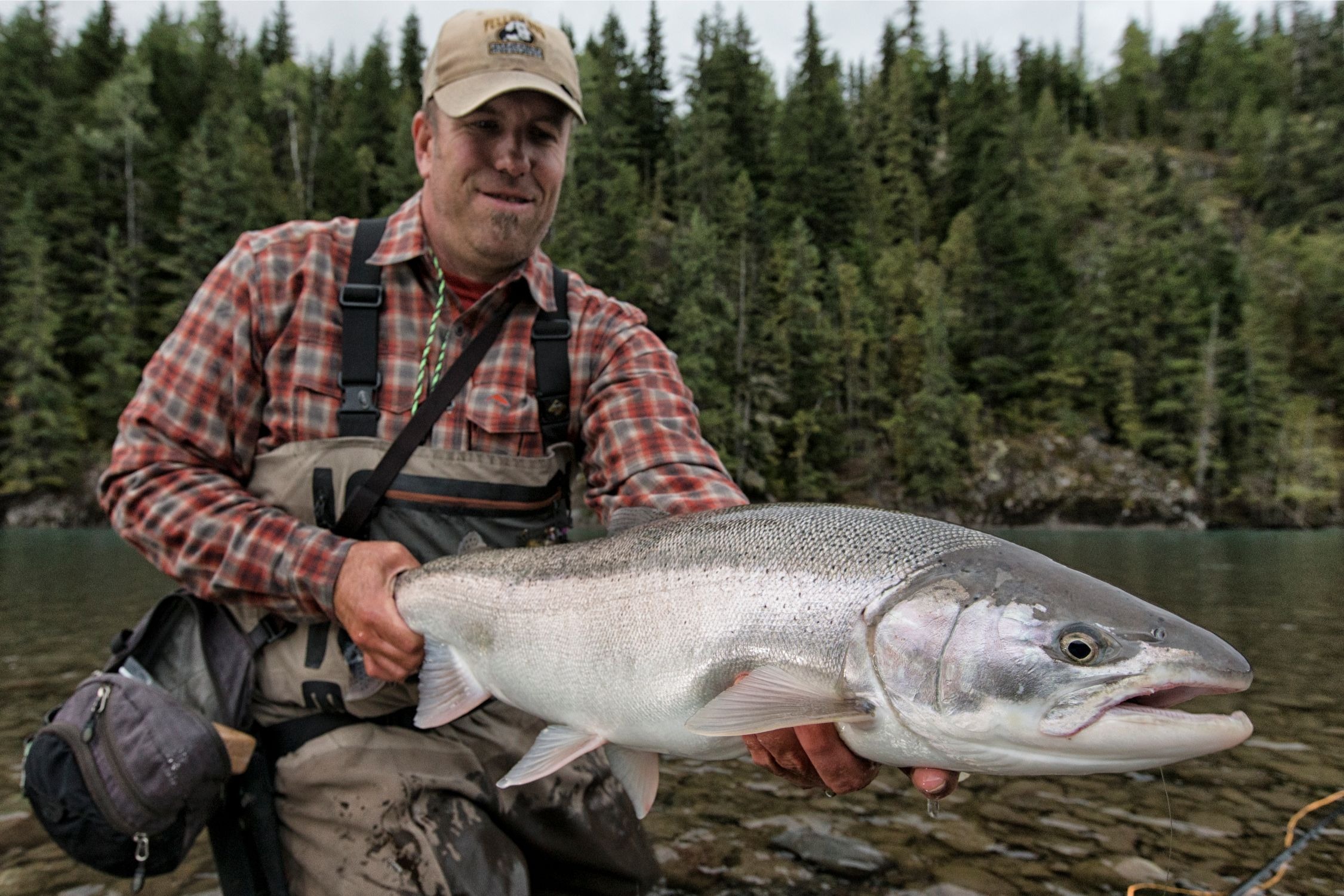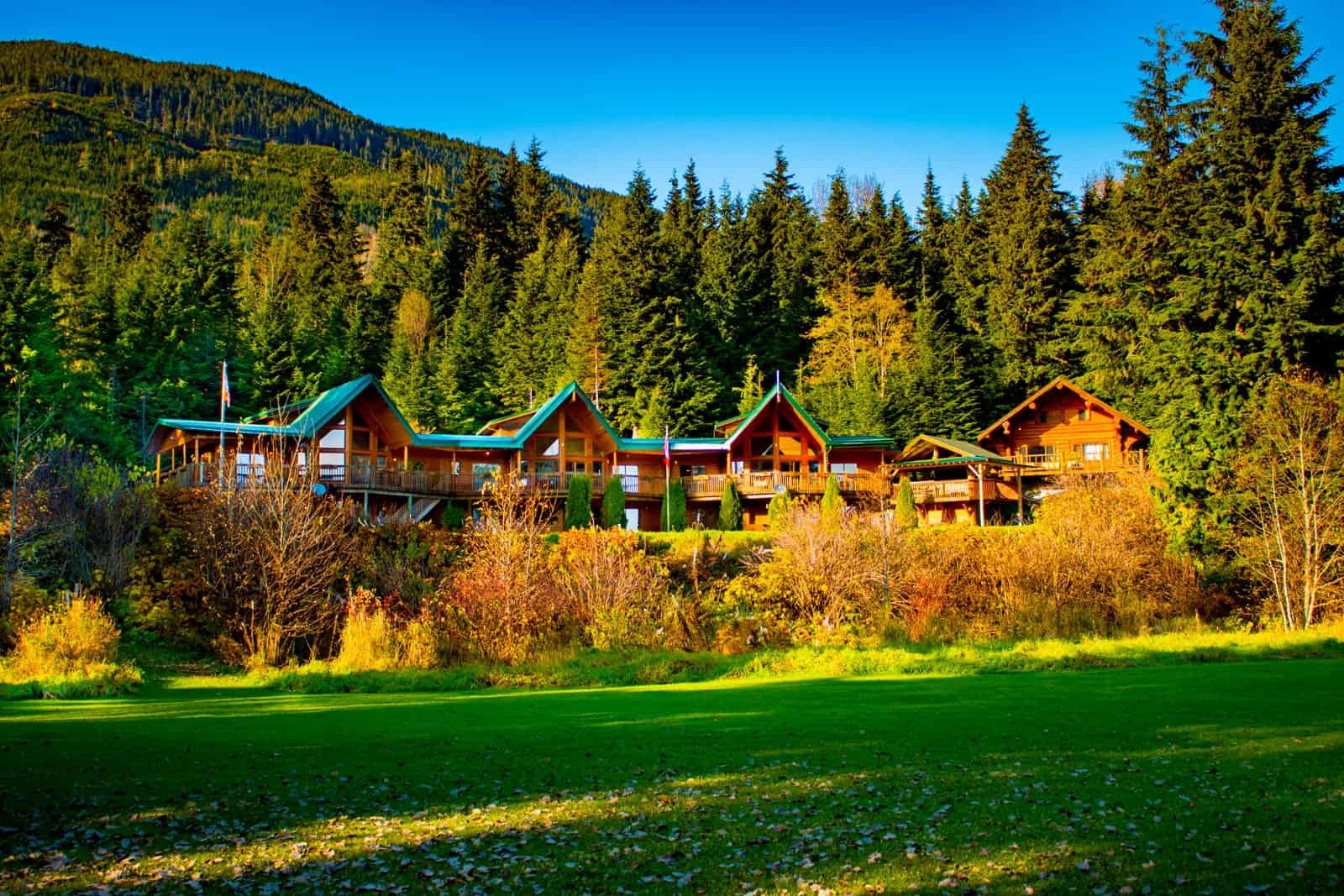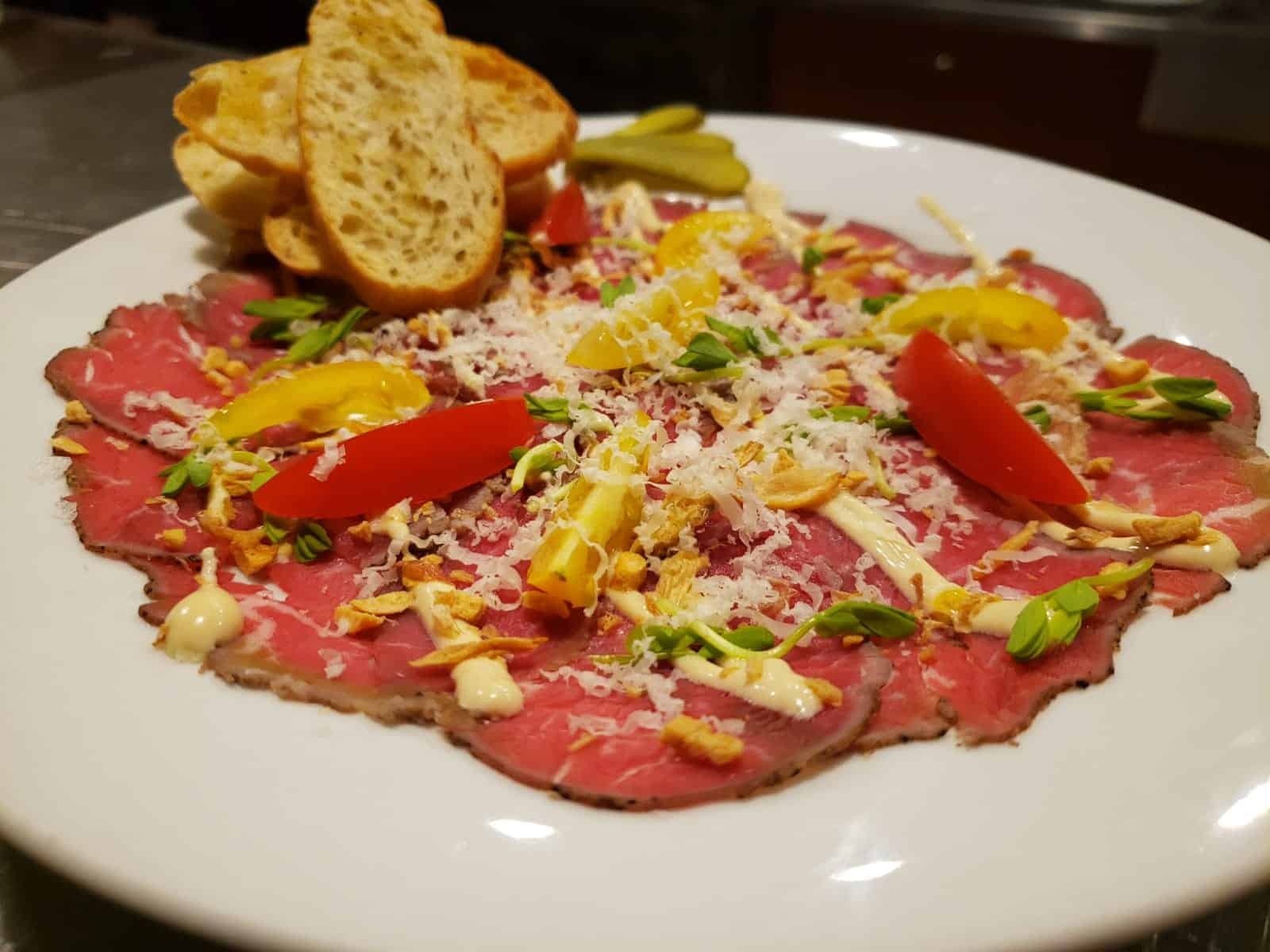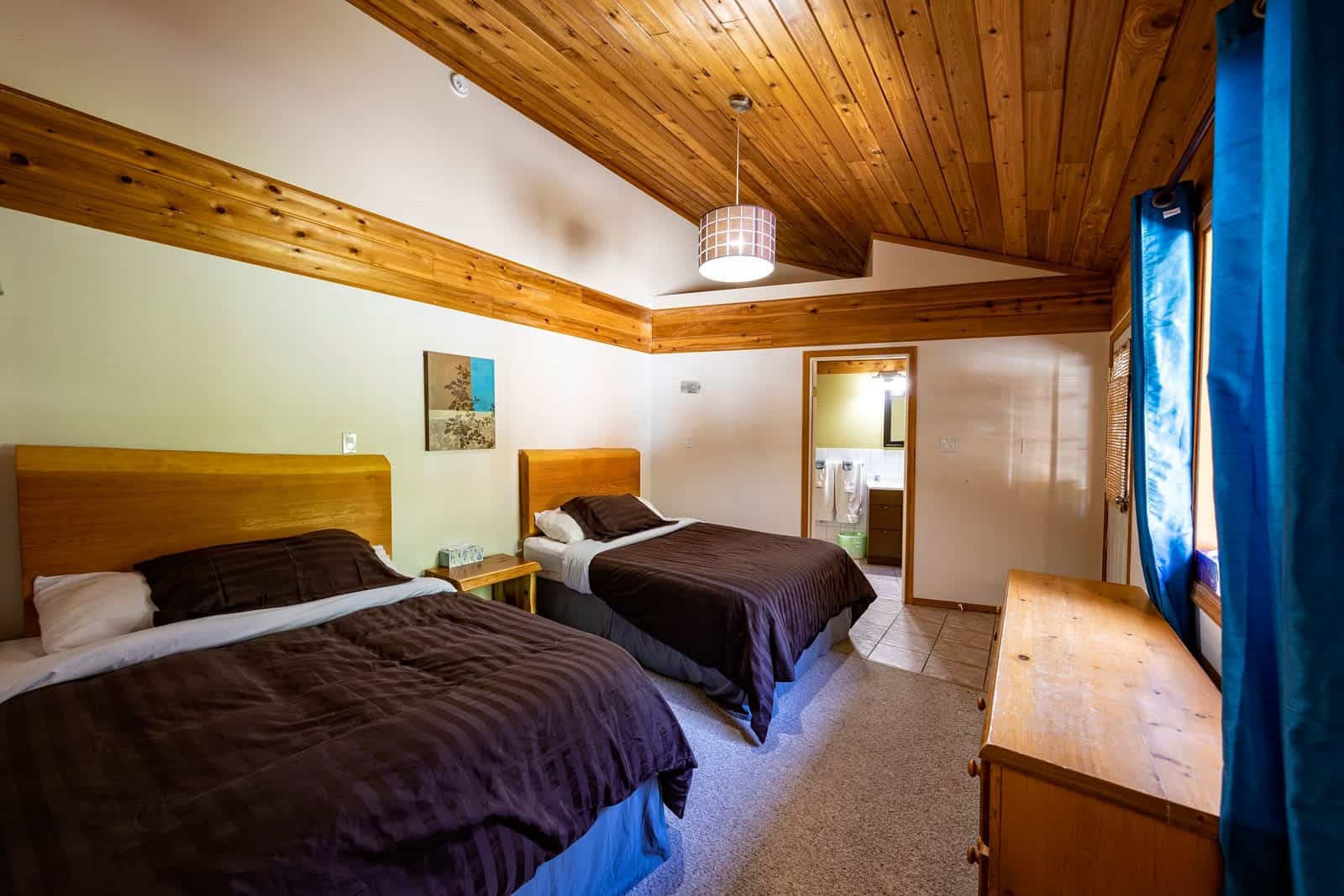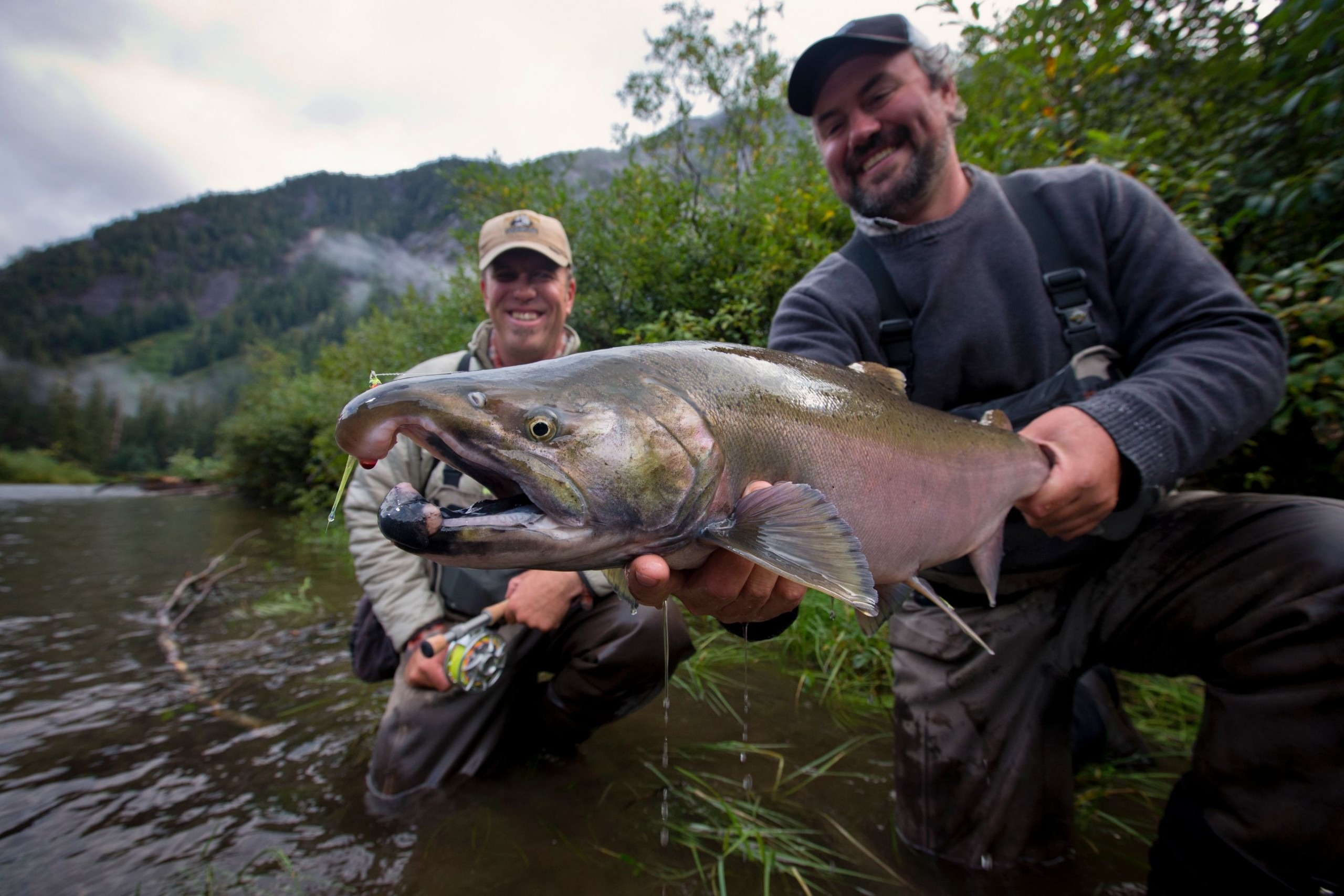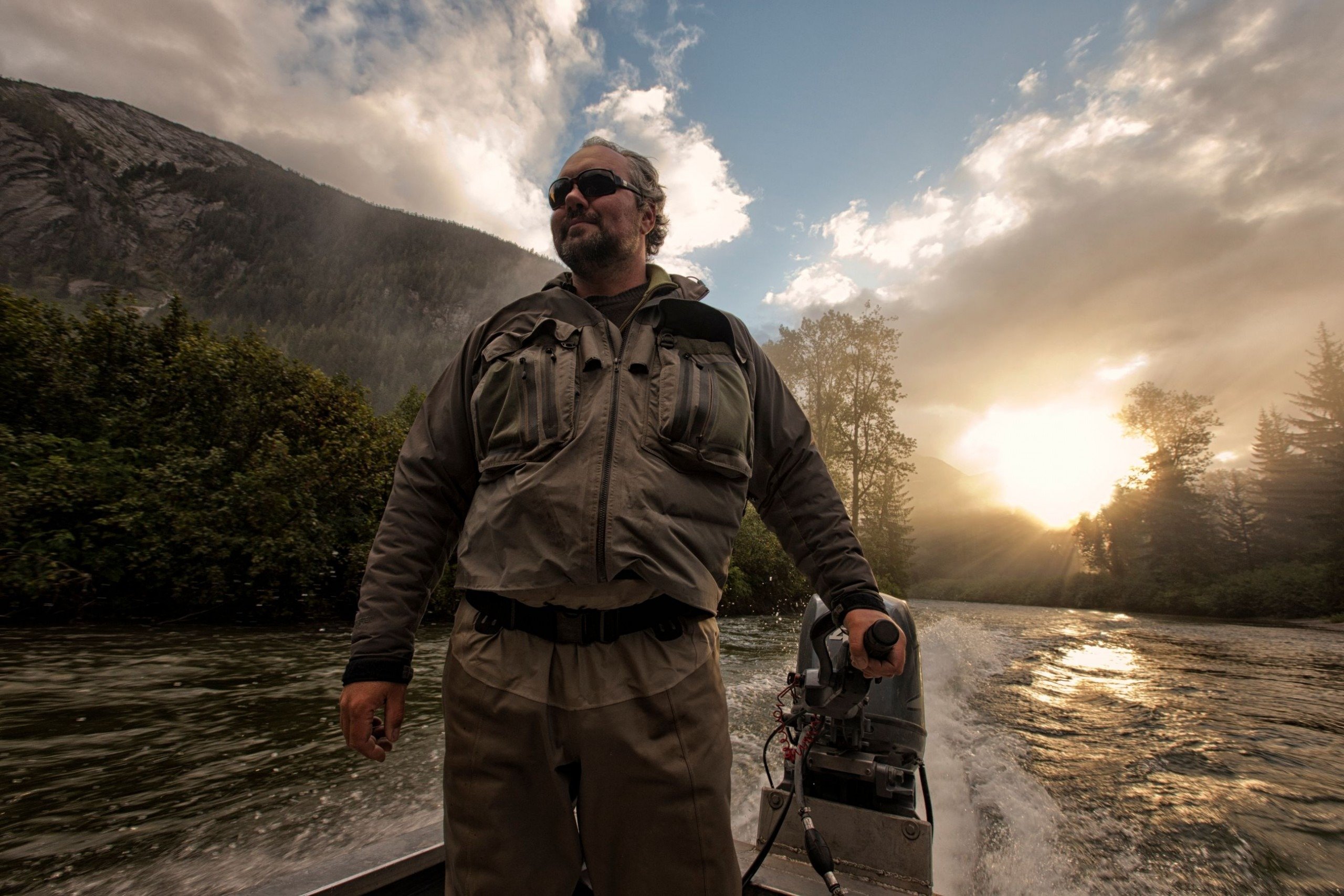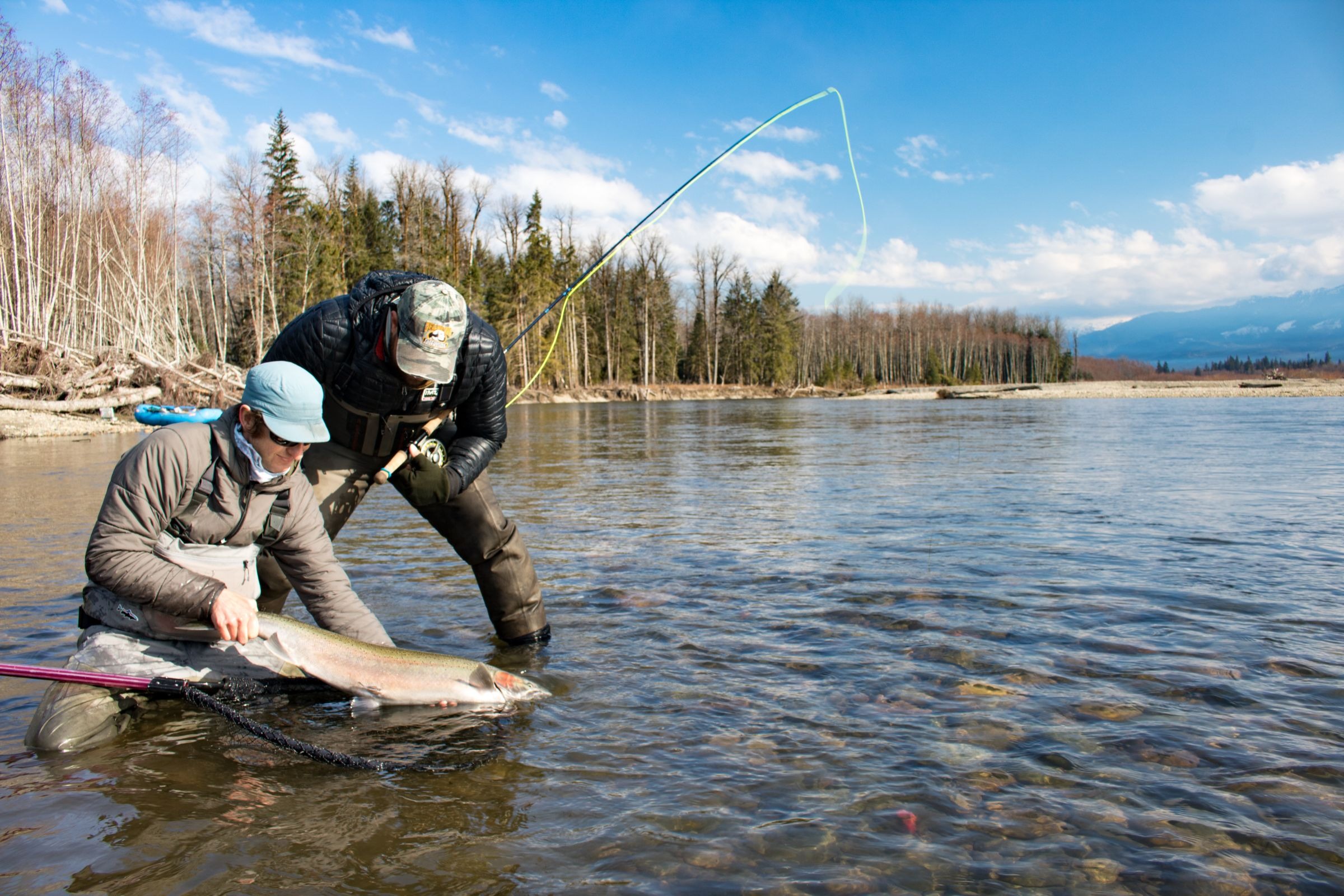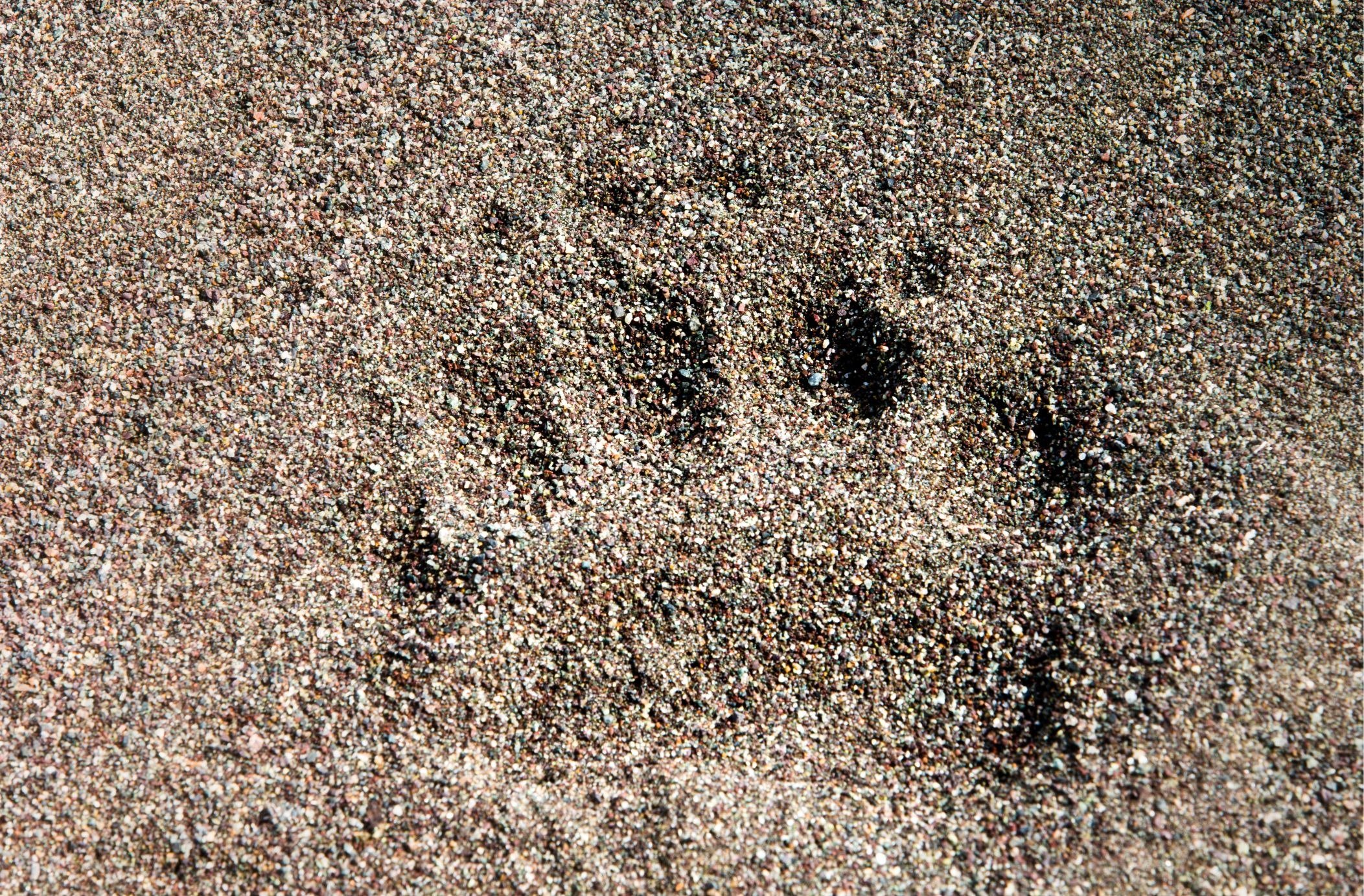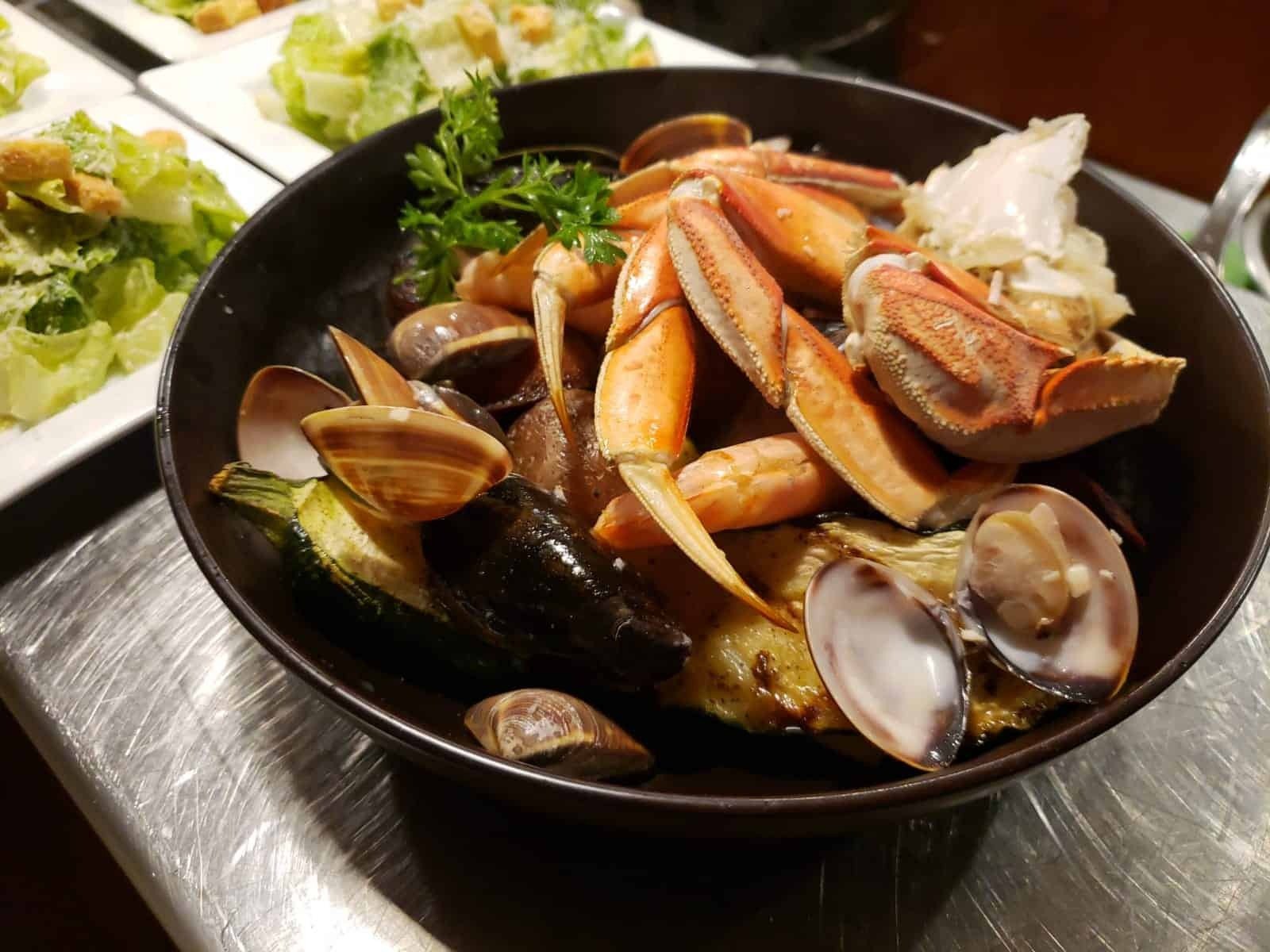 Similar Trips
Quick Reference Legend
Dive / Snorkel Program On-Site
On-Site Equipment
Preferred Couples Destination
Preferred Family Destination
Wi-Fi Available