Shipping
Enjoy free, secure shipping on all orders over $49
Simple Returns
Straightforward 30-day return policy
Give Back
A percentage of product sales goes to YDCCF
Low Price Guarantee
Lowest price guaranteed or we'll match it
Shop | Hatch
Hatch Custom Saltwater Slam Iconic Reels
In Stock • Bozeman, MT
Product Options
Shipping
Enjoy free, secure shipping on all orders over $49
Simple Returns
Straightforward 30-day return policy
Give Back
A percentage of product sales goes to YDCCF
Low Price Guarantee
Lowest price guaranteed or we'll match it
Toggle Between Categories:
Description
We are happy to announce the 2023 Custom Saltwater Slam Reels are in stock and ready to order! These are Hatch's first-ever half-frame engraved reels! The Saltwater Slam Iconics have been specially anodized in fan-favorite turquoise blue and hand-painted with a complimentary teal paint for that true ocean blue look.
Features
New Look - The Iconic Reel retains the now 'Iconic'Hatch window pattern with 6 fins, recalling the original Finatic model. Instantly identifiable and classic, the Hatch look is simply Iconic. However, the reels were due for a style upgrade that can be seen in the shape of the drag knob - which brings depth - and the 'H' brand logo. Hatch now use a bright dip finishing that brings out the shine of the machined parts while also keeping the strong coloring of matte anodize. 
Reel Seat - The first and now one of the only reel manufacturers to make the reel body out of one piece. It is an expen­sive way to produce the reel but has the advantage of never having a reel seat loosen up due to galvanic corrosion. For the Iconic, Hatch reshaped the reel seat for a more contemporary look.
New Seals - Through better design and concentricity, Hatch increased sealing by eliminating water entry points through subtracting superfluous components from past models.
Improved Stability -The Iconic reel does not utilize a cassette to house the drag system as in past models - in­stead, it is now built into the body. This has decreased axial runout which creates a more stable and solid design.
New Drag Material - A new carbon-filled drag material not only dissipates heat faster but also creates a smooth­er feel. This is the smoothest Hatch drag system to date.
New Spool Design – A newly ported spool arbor allows lines to dry better on the reel after use - think of it as ventilation
Hew Handle - The new handle design significantly reduces the risk of galvanic corrosion. While Hatch retained the aluminum handle, it now has a softer look and feel.
Warranty 
Register your new reel online for superior warranty service, you have 60 days from date of purchase to register your new reel.
Hatch products are carefully inspected to assure product consistency and quality, and are guaranteed against manufacturer's defects in materials and craftsmanship for the life of the product by its original owner. Please register your repairs online to get the process started. Then print the repair confirmation and manually write in your name and phone number in the indicated fields and send it along with your defective product when you ship it to the address on the confirmation.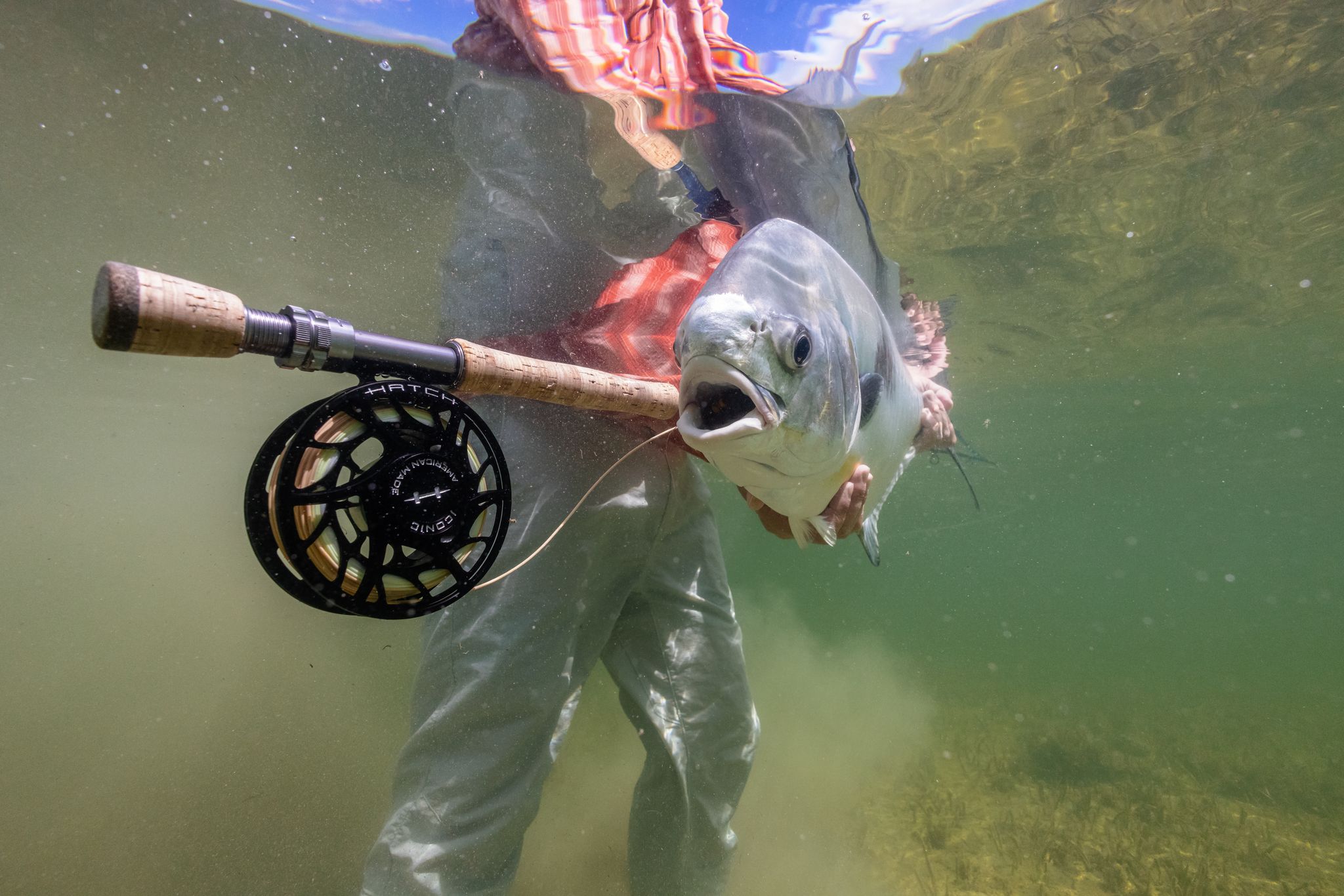 Product Video