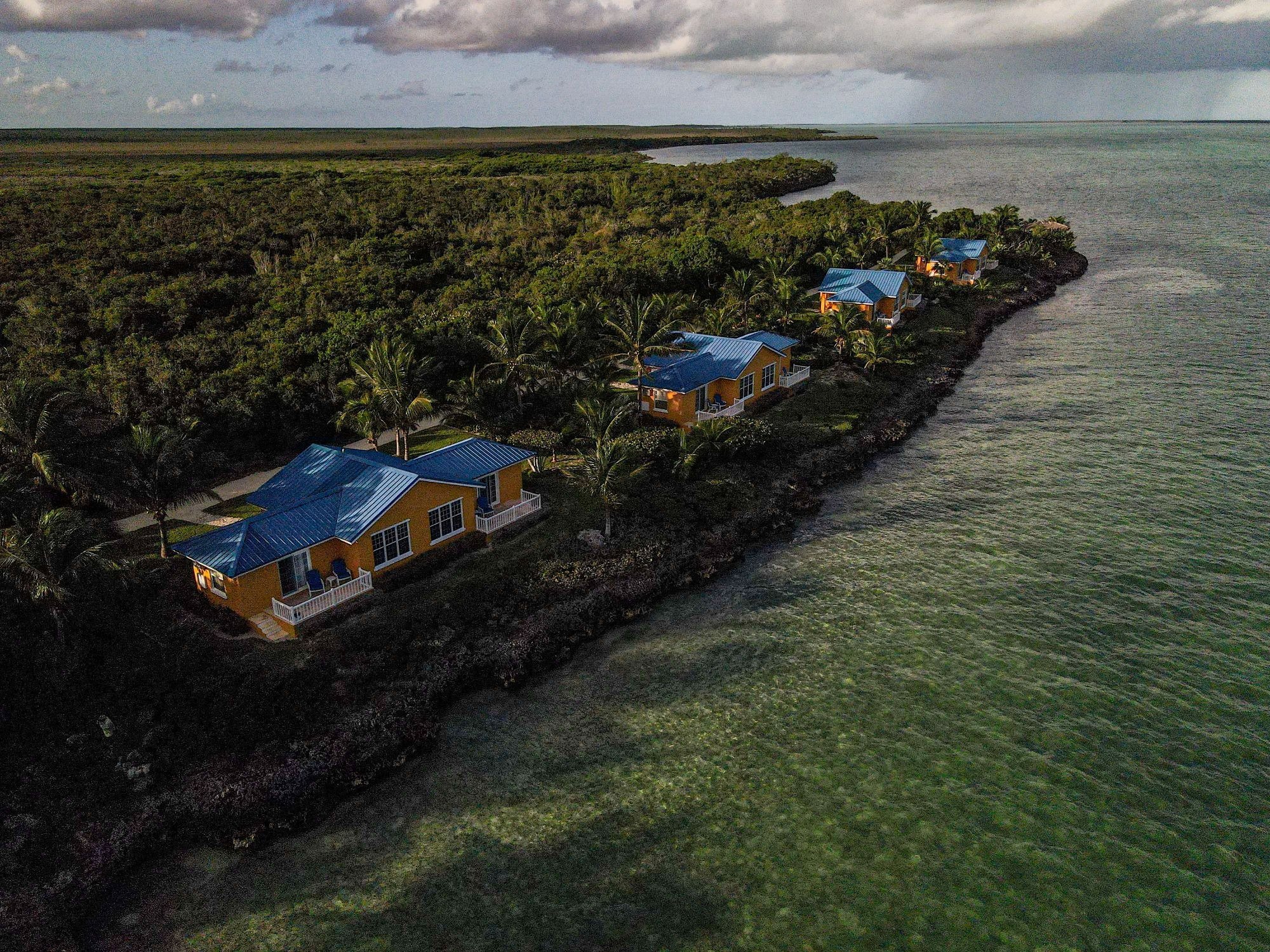 Bahamas
Mangrove Cay Club
Andros

Accommodations
Private Bungalows // Capacity - 16 Anglers

Season
October-June

Species
Primarily Bonefish

Ideal For
Couples & Families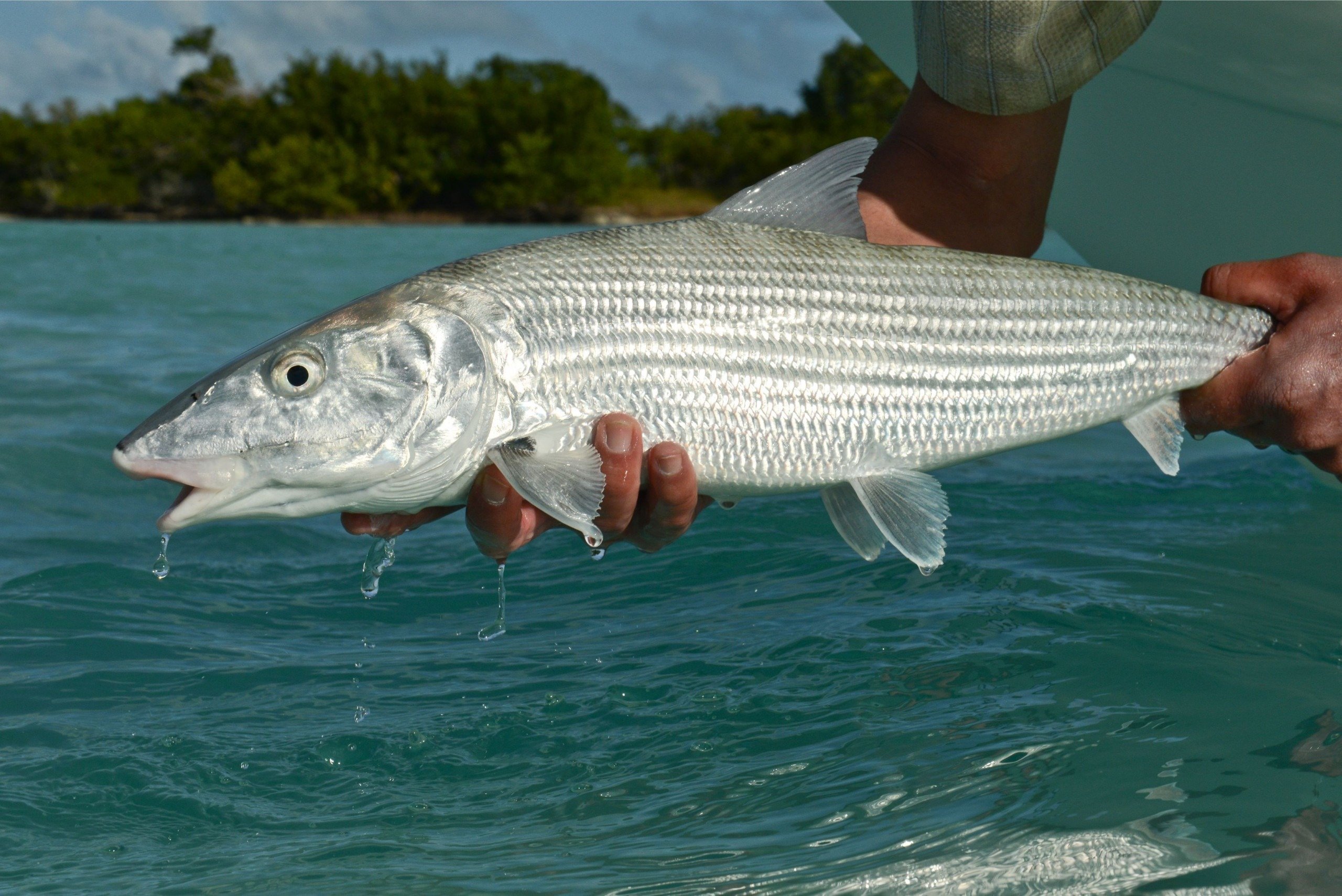 High-End Amenities in the Heart of the "Bights" of Andros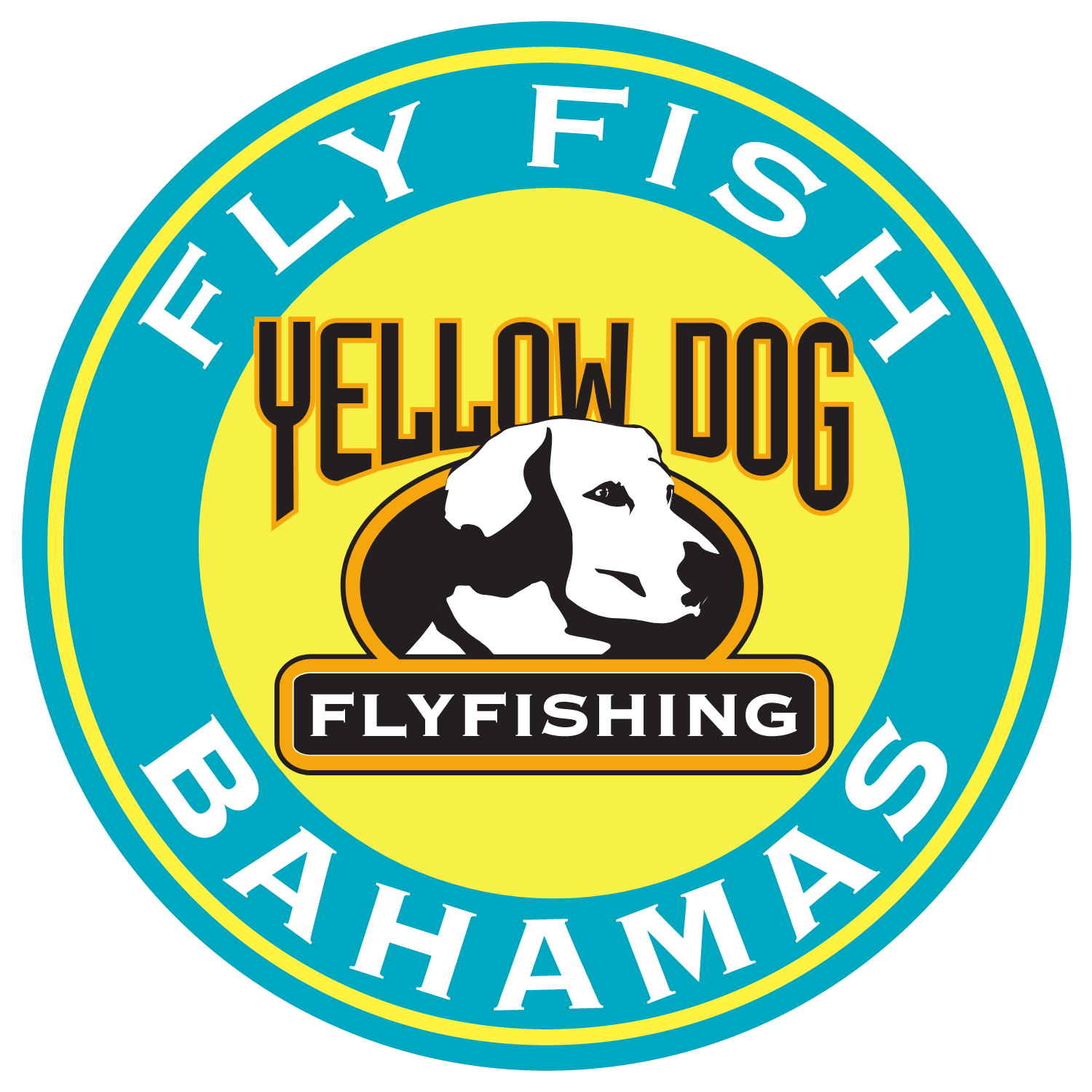 Andros Island's Mangrove Cay Club is a fantastic option for anglers seeking an upscale fishing destination and high-end amenities in the heart of the "bights" of Andros. Its prime location allows for anglers to fish the north, middle, and south bights of this huge island, where guides can position you on optimal tides throughout each fishing day. You can also explore both coasts of the island and cover a phenomenal amount of fishing area, making this one of the most diverse bonefishing destinations in all of the Bahamas. The full-time guides are well-suited to work with beginner and novice anglers and can target both trophy bones or pure numbers of schooling bones, as well as occasional tarpon on the famed West Side. The Club's accommodations are well-appointed, with comfortable waterfront suites located just steps away from a private dock from which you will launch for your fishing adventure every day. Mangrove Cay's main social area and bar overlook the Middle Bight, providing the perfect setting for post-fishing socializing, catching a ball game on television, or shark fishing off the dock at night.
Toggle Between Categories: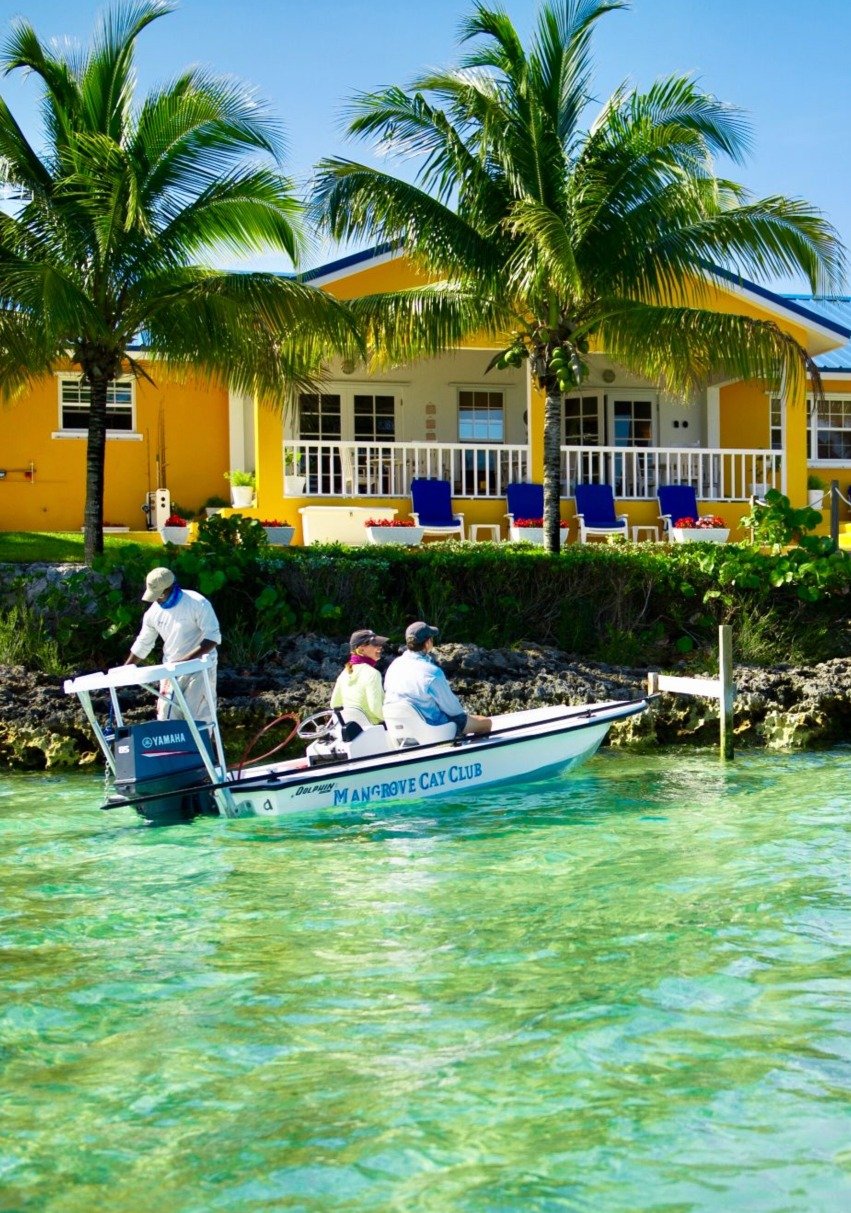 Lodging Details
Mangrove Cay Club offers four bungalows, each divided into two suites and separated by thick, soundproof walls. The Club can accommodate a maximum of
16 guests in eight suites, making this an ideal destination for large or small groups. The suites feature high cypress ceilings outfitted with fans, air conditioning, sitting rooms, large bathrooms, and private porches overlooking the ocean. The sitting room within each suite is furnished with a sofa and chair and some small tables, creating the ideal space for laying out and rigging tackle and equipment. Each bathroom has a 40-gallon water heater so there is never a shortage of hot water. Each air-conditioned bedroom features two queen-sized beds and sliding doors open from the bedroom directly onto the porch to take in the views of the water. Fresh ice and bottled drinking water are placed in suites each afternoon. In the instance of a loudly snoring roommate, the Club staff can easily move a bed into the sitting room and close the partition door between rooms to ensure that everyone gets a quiet and restful night's sleep!
Food and Beverages
Mangrove Cay's professionally-trained chef, Iyke, has held this position for 12 years and will ensure that you thoroughly enjoy your meals. The Mangrove Cay Club kitchen is always stocked with a variety of fresh food and supplies. Most of the dinner menu items include fresh, local seafood such as lobster, grouper, snapper, and conch. In fact, the local fishermen regularly deliver freshly-caught seafood right to the Club dock. Iyke limits fried foods, serving most seafood grilled or poached using only fresh fruits and vegetables to ensure a healthy diet for guests. You will enjoy plenty of classic Bahamian cuisine, including Iyke's lobster salad, specialty seafood soups, and the Club's famous Key Lime Pie. Through Yellow Dog, you may customize your meals for your stay at the Club. A full bar offers guests top-shelf alcoholic beverages, soda, juice, mixers, and of course, plenty of ice-cold Kaliks.
Typical Length of Stay
Trips of any length to Mangrove Cay Club can be arranged. There are no specific transfer days so you can arrive and depart on any day of the week and stay for any number of days. Arrival and departure day fishing can be arranged upon request.
Non-Angling Activities and Options
While Mangrove Cay Club is primarily a fishing lodge, the island is a wonderful place to partake in other activities. During your stay, you are welcome to use the Club beach cruisers to explore Mangrove Cay and soak up the local culture. The local settlement of Moxey Town has a nice seaside conch stand which is a must-see. There are also many colorful and quaint places on Mangrove Cay to visit. The Club can arrange diving and snorkeling around the blue holes and along the third largest reef in the world, located just off the east coast of Andros. You may also snorkel directly from the Club beach, or relax around their pool overlooking the ocean.
Internet / Communications
The Club offers Wi-Fi in the office and main lodge, as well as a computer and landline phone for guest use. Most cell phones with an international plan do work in the area.
Gallery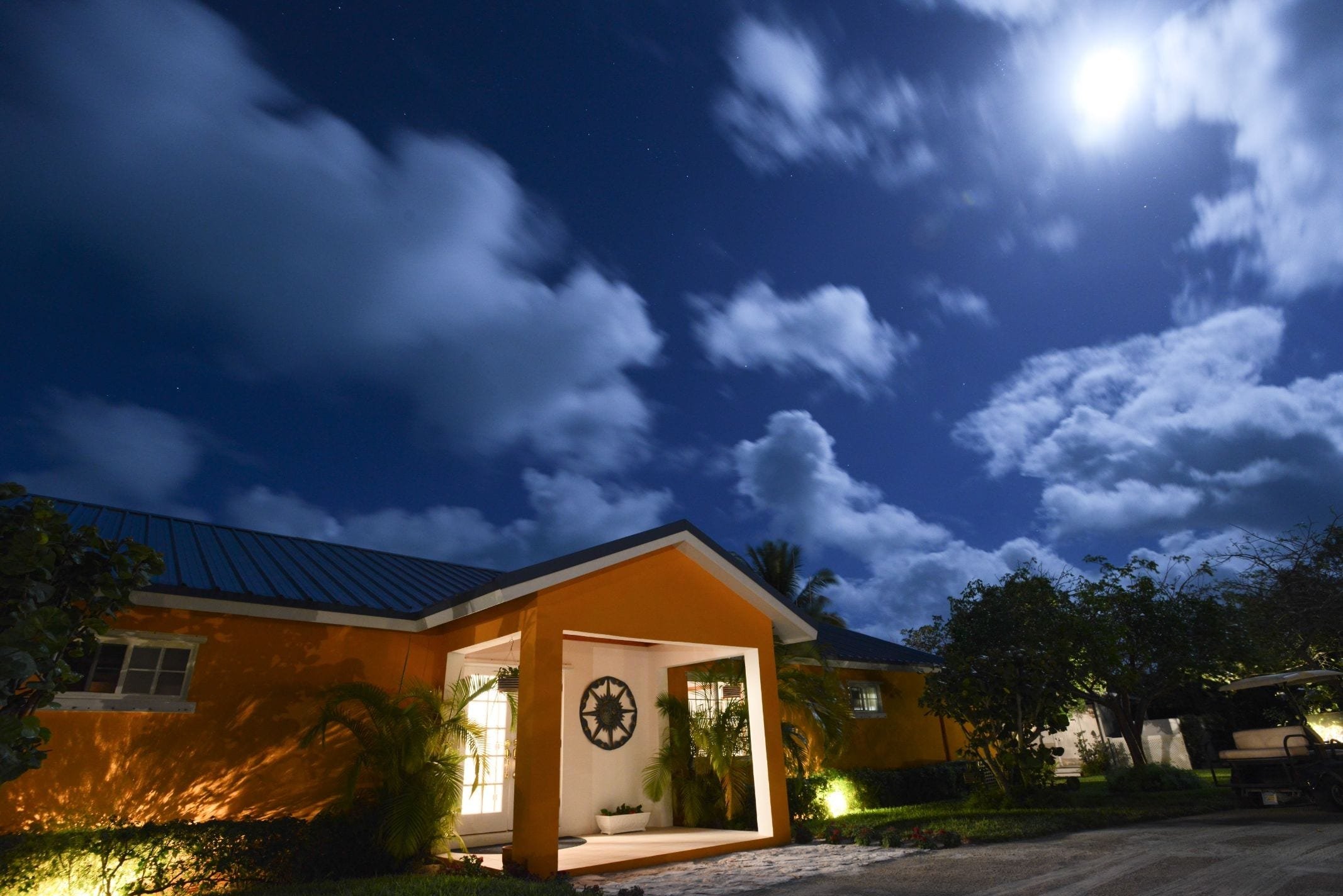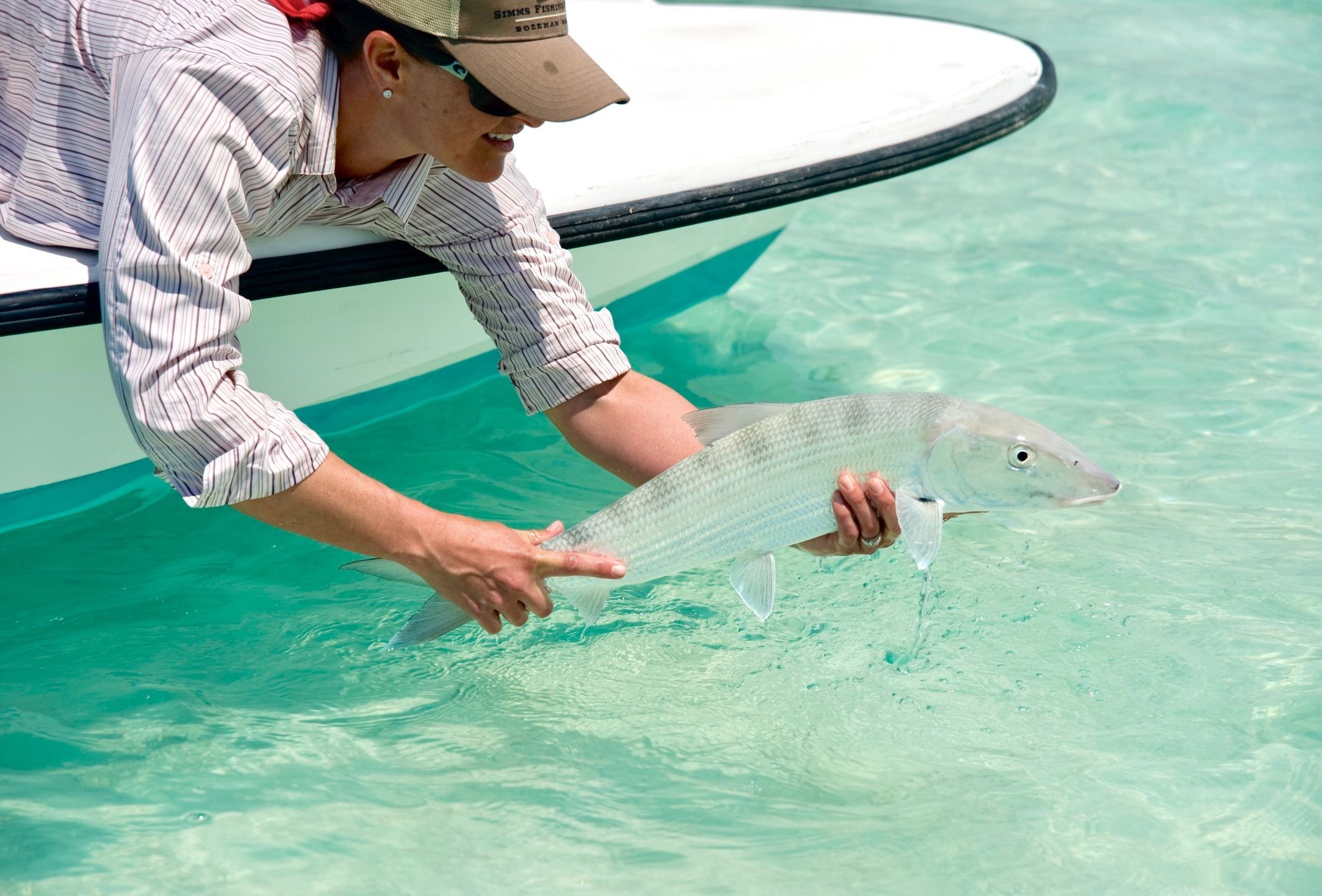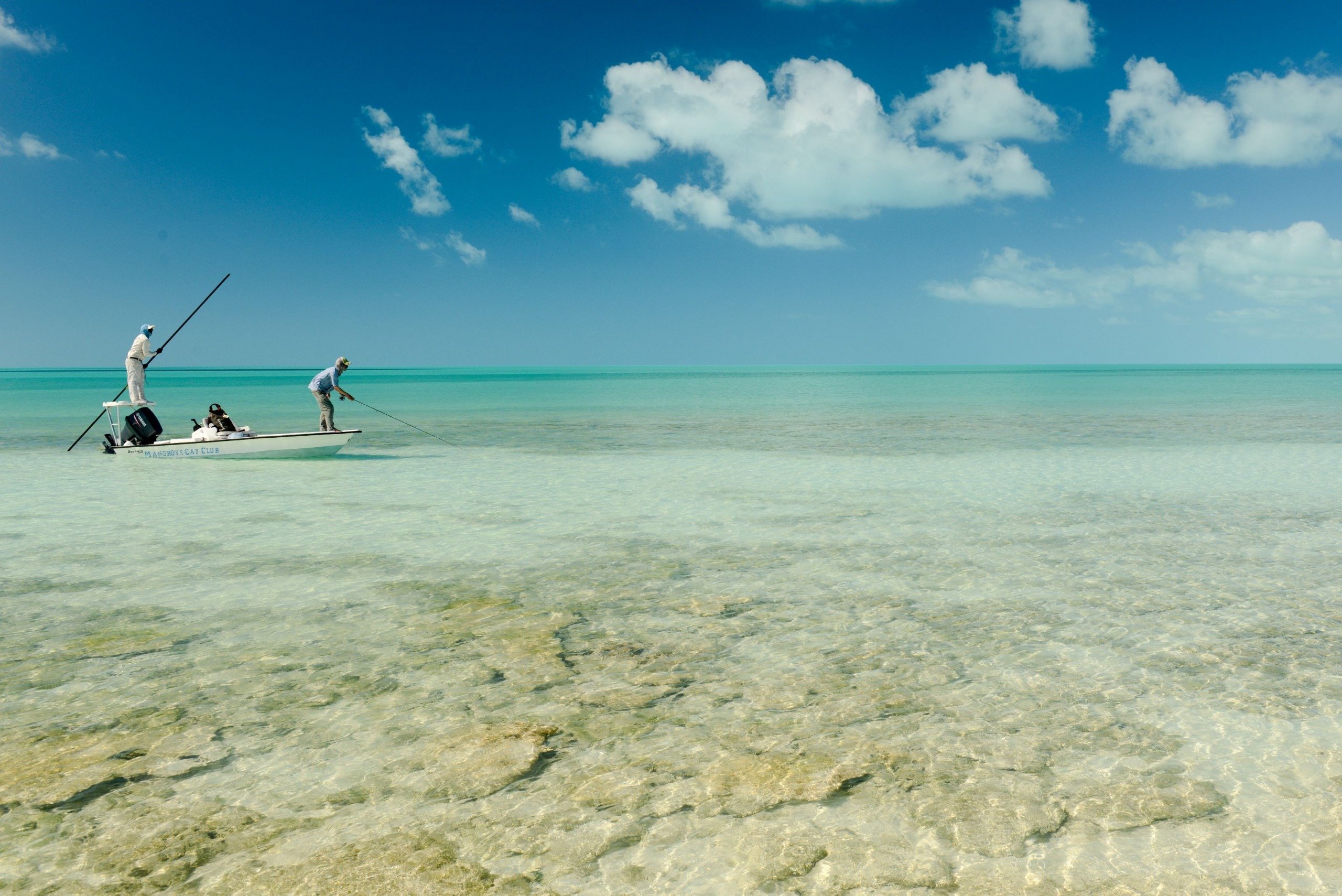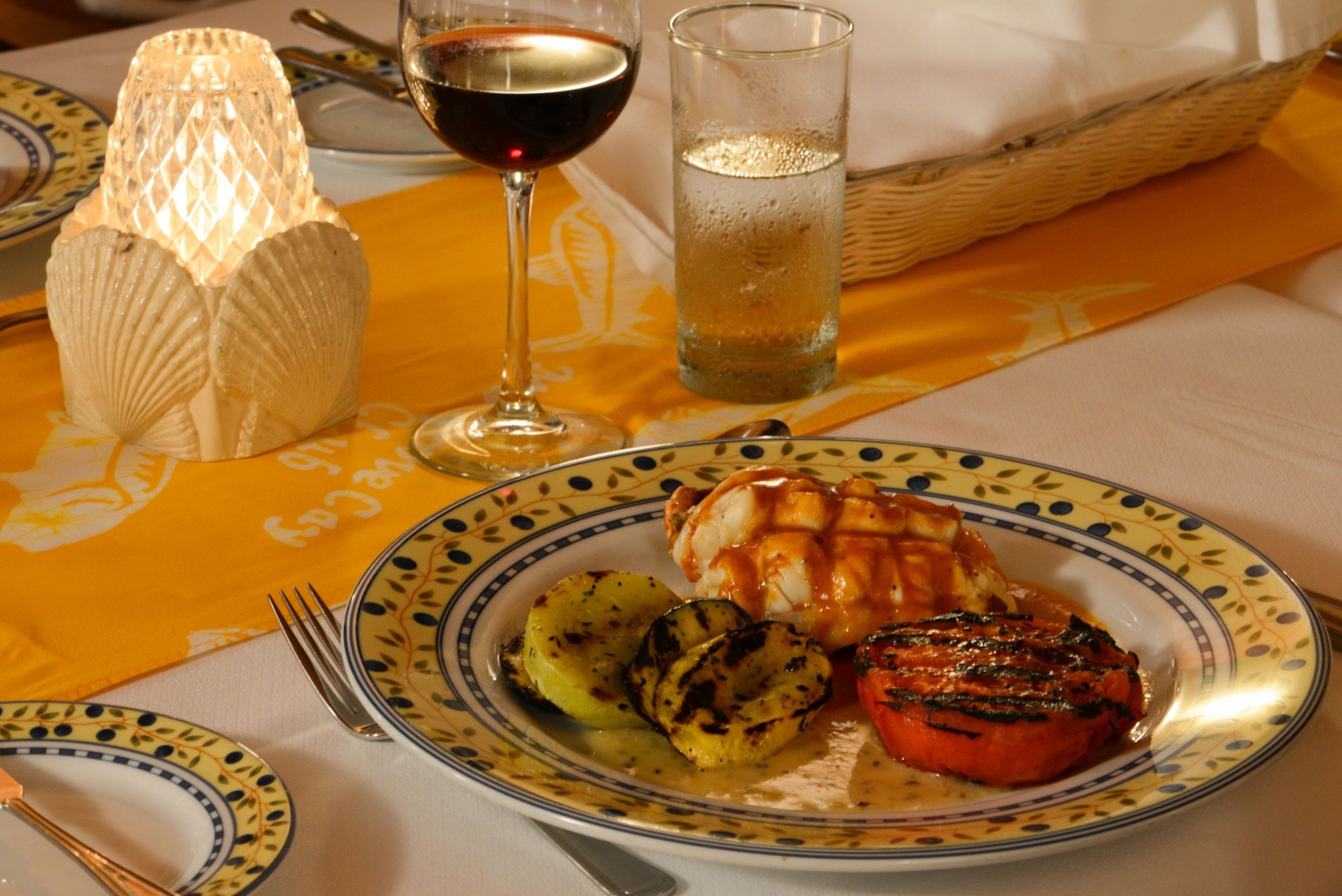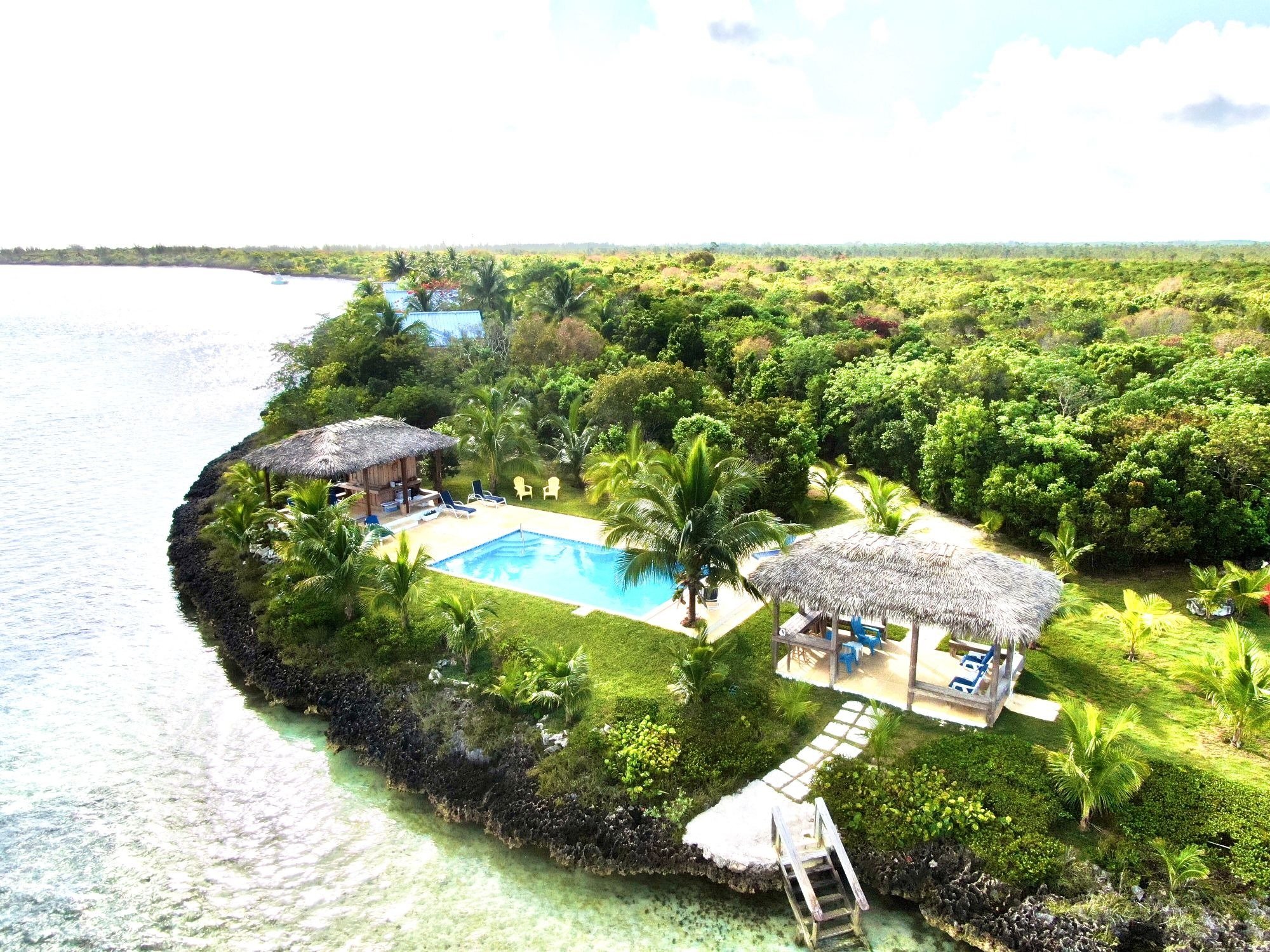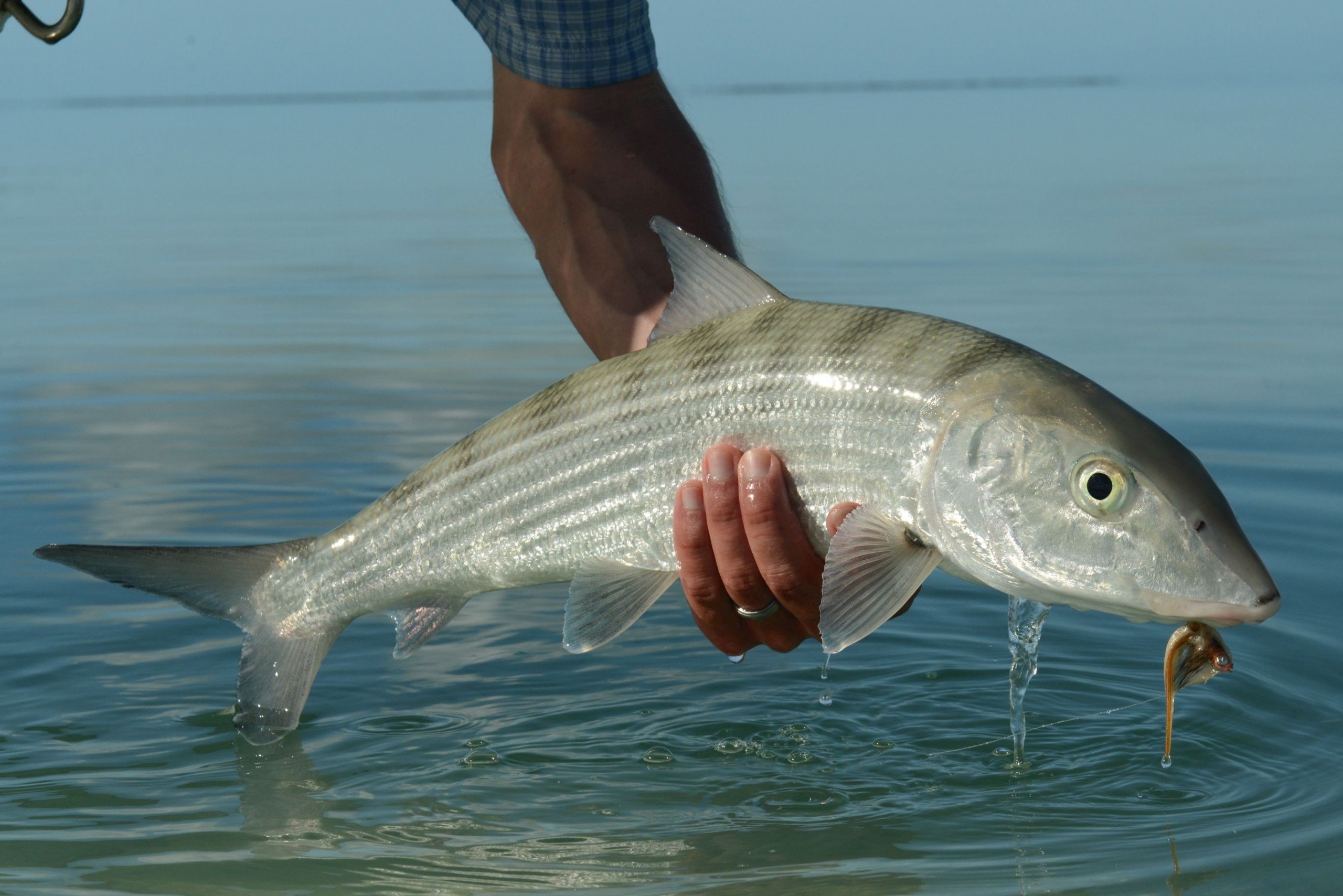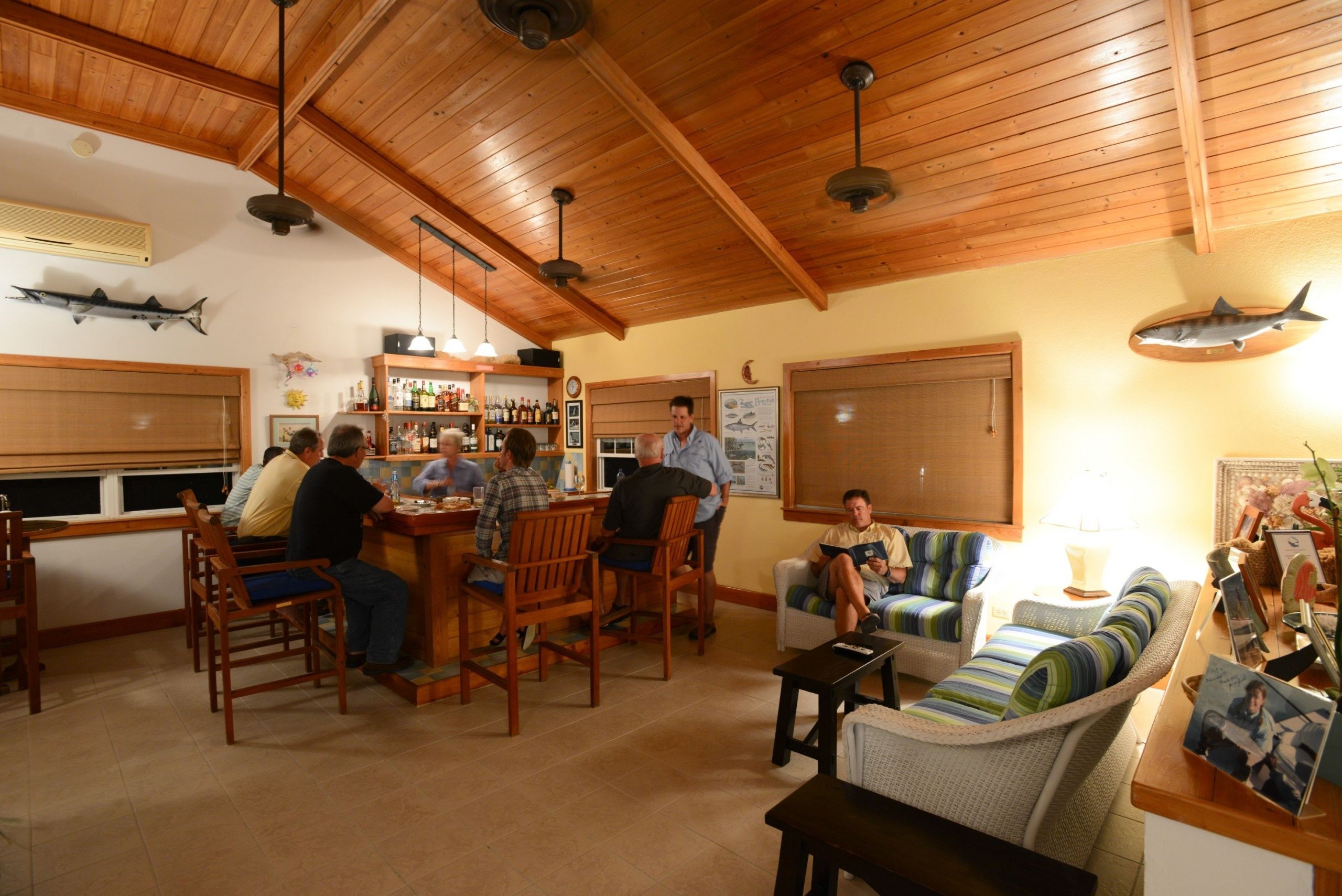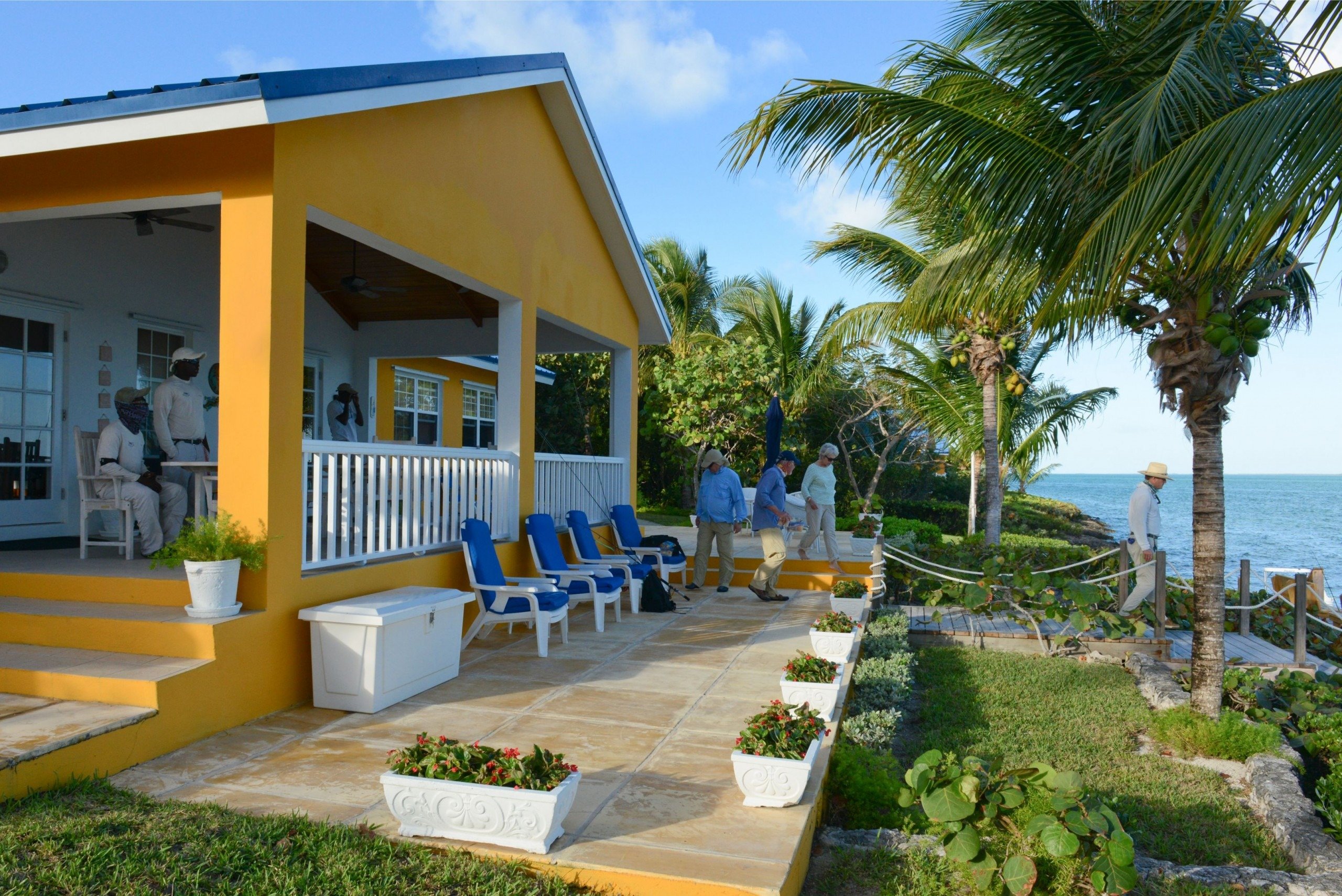 Similar Trips
Quick Reference Legend
Dive / Snorkel Program On-Site
On-Site Equipment
Preferred Couples Destination
Preferred Family Destination
Wi-Fi Available