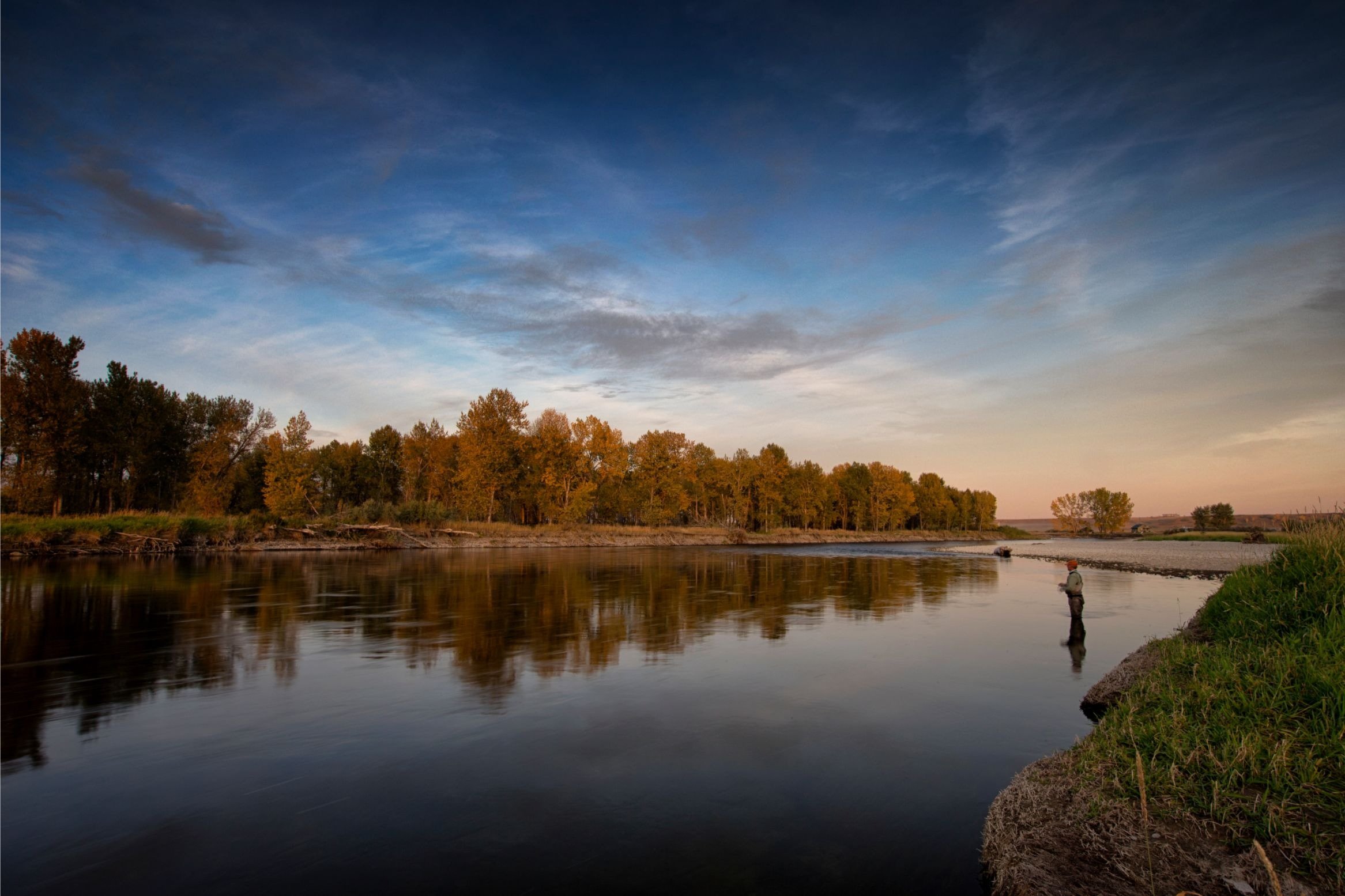 Canada
Silvertip Outfitters
Alberta

Accommodations
Comfortable Guest Lodge Rooms // Guest Capacity - 8

Season
July-October

Species
Rainbow Trout, Brown Trout & Pike

Ideal For
Solo Anglers & Friends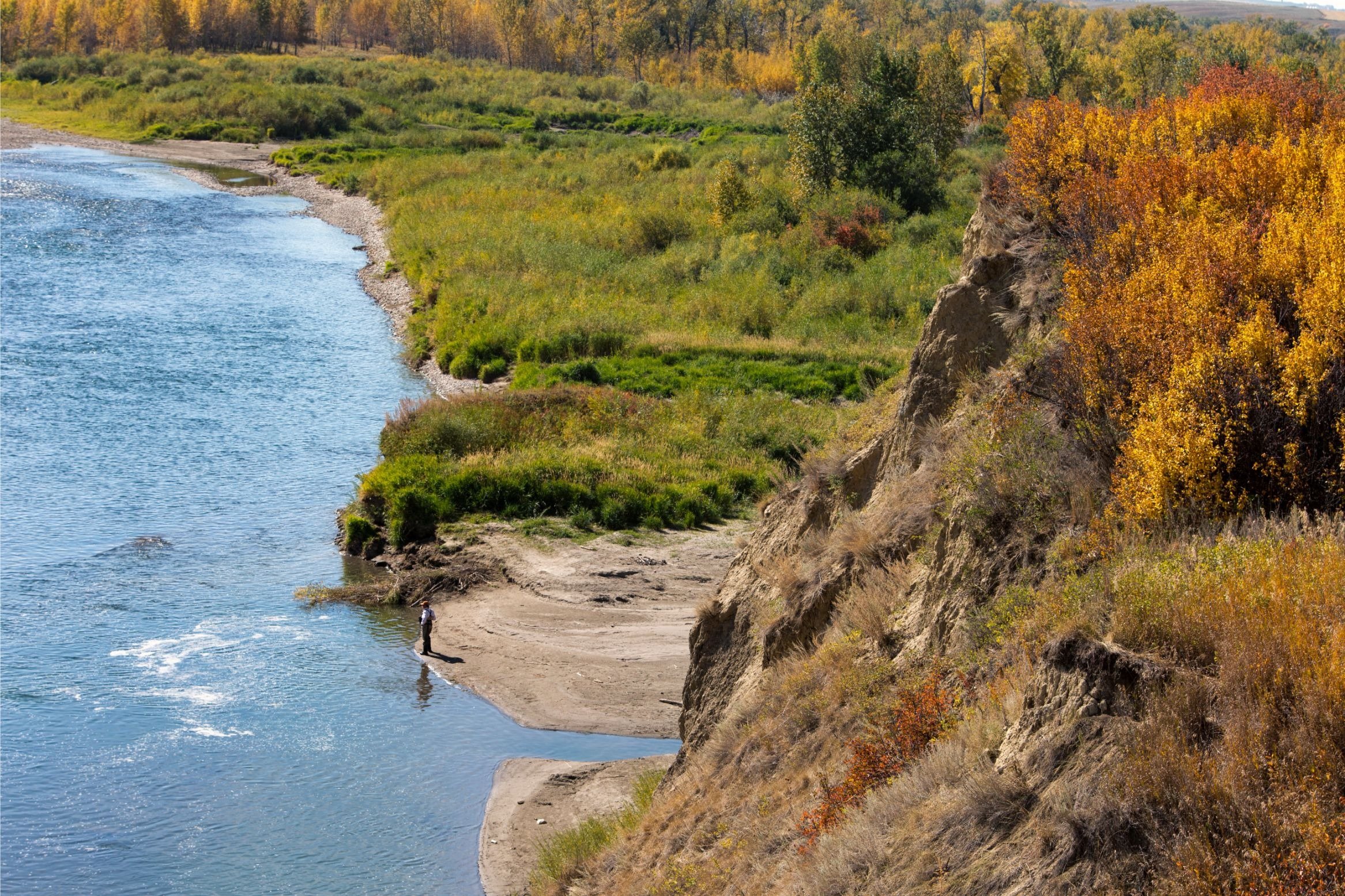 Fly Fishing Alberta's Fabled Bow River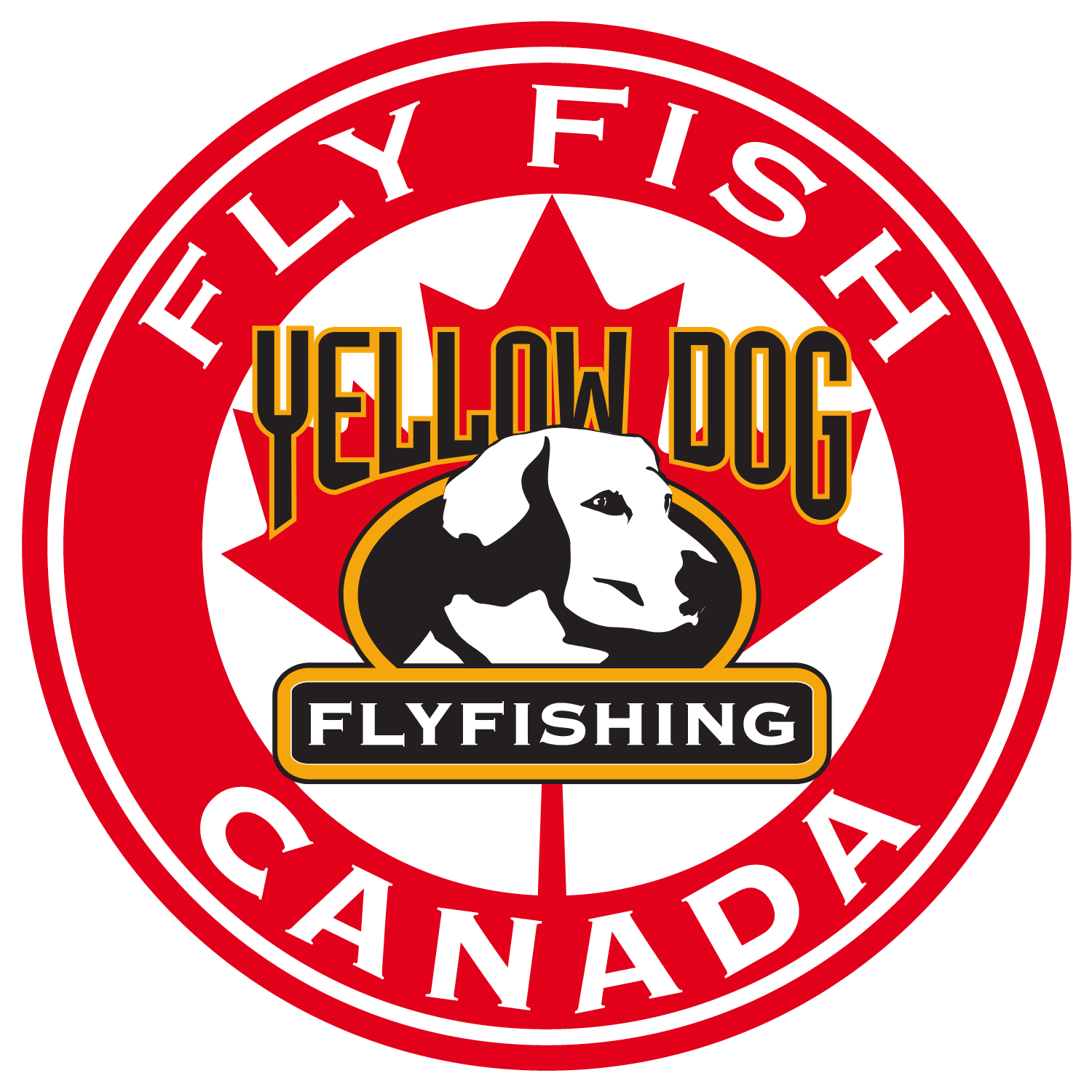 Alberta's Bow River is justifiably world-famous as being known as one of the great North American trout fisheries, and the ideal location to target strong numbers of large rainbows and browns. Less well known is that portion of the Bow that flows through the Siksika/Blackfoot Indian Reserve. Beginning in the mid-80s, Eric Grinnell's Silvertip Outfitters pioneered fishing in this area, often referred to as "The Bow Nobody Knows". Over thirty years later, Silvertip is still the only outfitting service regularly operating on this highly productive and under-fished prairie section. Imagine floating and fishing this famous river through its valley surrounded by cottonwood flats, short grass prairie hillsides, and stunning rock cliffs. Imagine hard-fighting silvery rainbows with the occasional large brown thrown into the mix. Imagine setting out for a day's fishing from their private river access and returning to an intimate guest lodge with a gourmet supper waiting. Tap into an area that is virtually unfished, with the Bow's most experienced guides, all less than an hour from Calgary Alberta
Toggle Between Categories: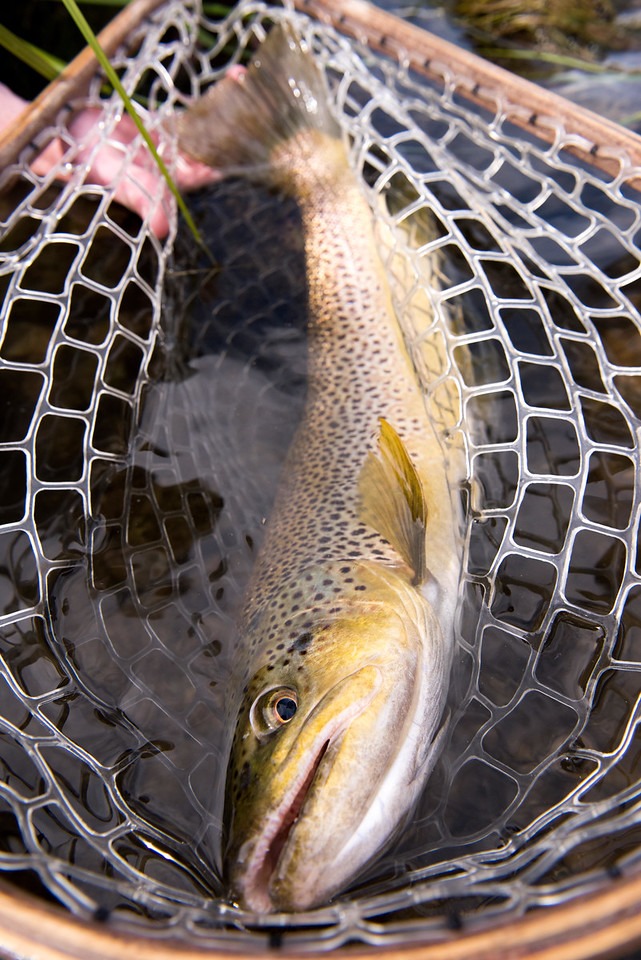 Lodging Details
Silvertip's "Lower Bow Lodge" is located along the Bow near Carseland Alberta, just 35 miles east of Calgary and several miles upstream of the Blackfoot/Siksika Reservation. This intimate lodge accommodates up to 8 anglers (double occupancy) with ensuite bathrooms, common room, and dining room. Guests can gather around the fireplace in the evening or lounge outside at the fire pit. Couples will be happy in the queen bed suite. The "Lower Bow Lodge" is the ideal place to stay when fishing the Bow, the right combination of luxury and country solitude.
Food and Beverages
The in-house chef at the "Lower Bow Lodge" is proud of the cuisine featuring locally-sourced Alberta beef and other fine dishes. Guests are welcome to enjoy their own wine and liquor with dinner. A full and varied breakfast starts each day, and lunch is served streamside. All non-alcoholic beverages are supplied by the lodge.
Typical Length of Stay
Trip packages of any length can be arranged, although anglers typically fish 3 to 4 days with accommodation at the lodge from 2 to 5 nights.
Non-Angling Activities and Options
Jetboat tours through the prairie wilderness of the Blackfoot Reserve can be arranged for non-anglers and children. Enjoy a picnic lunch along the river, view the varied birdlife of the rich valley, and pick up ancient buffalo bones on the gravel bars. Shopping in the cosmopolitan city of Calgary is 45 minutes away, the badlands of Dinosaur Provincial Park are 1.5 hours drive away, as well as the Royal Tyrrell dinosaur museum in Drumheller. Many visitors to Calgary also include a visit to the mountains of Banff National Park and Lake Louise, located 90 miles west of Calgary.
Internet / Communications
Wi-Fi is available at the Lodge and there is good cell phone coverage.
Gallery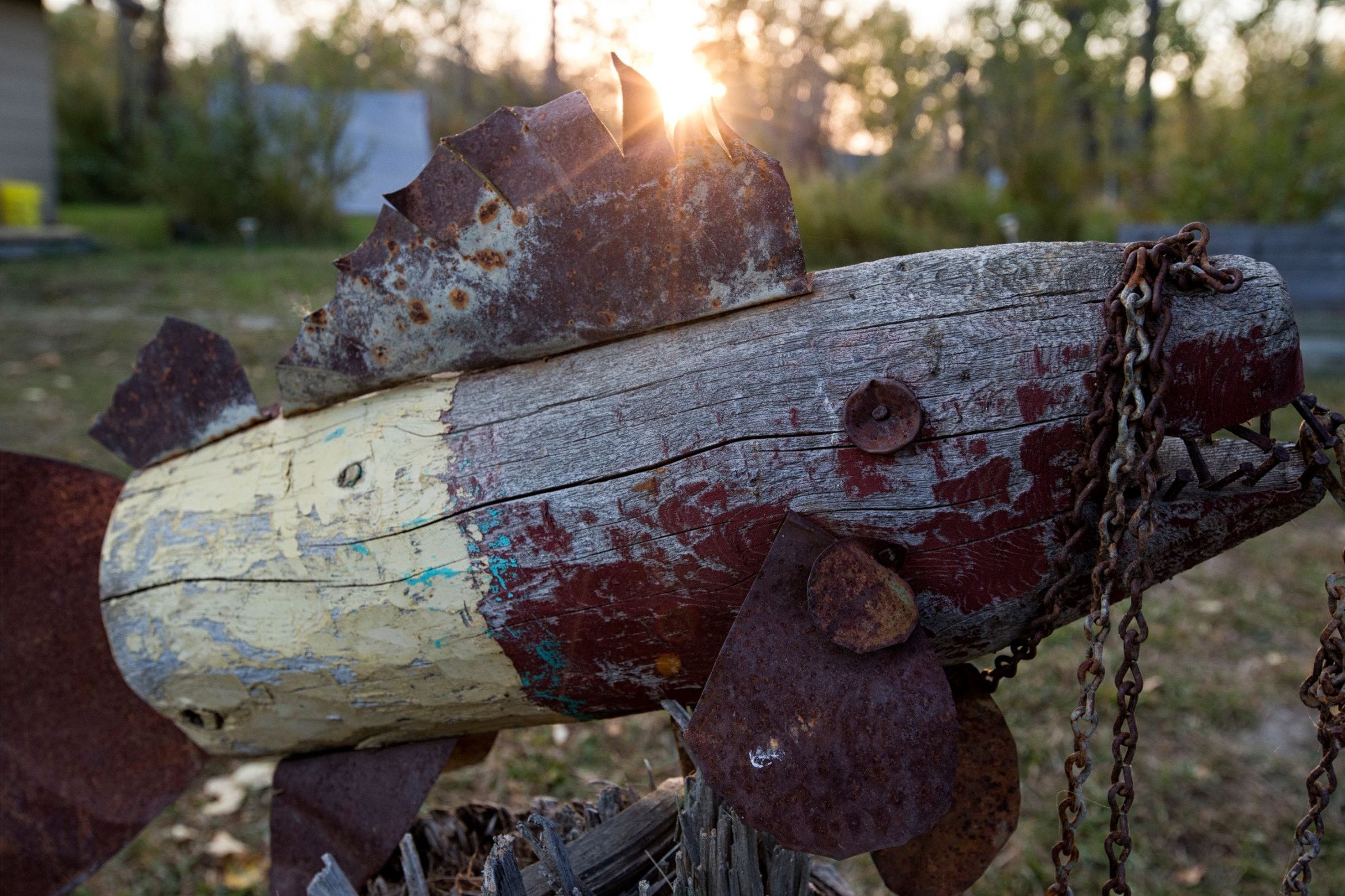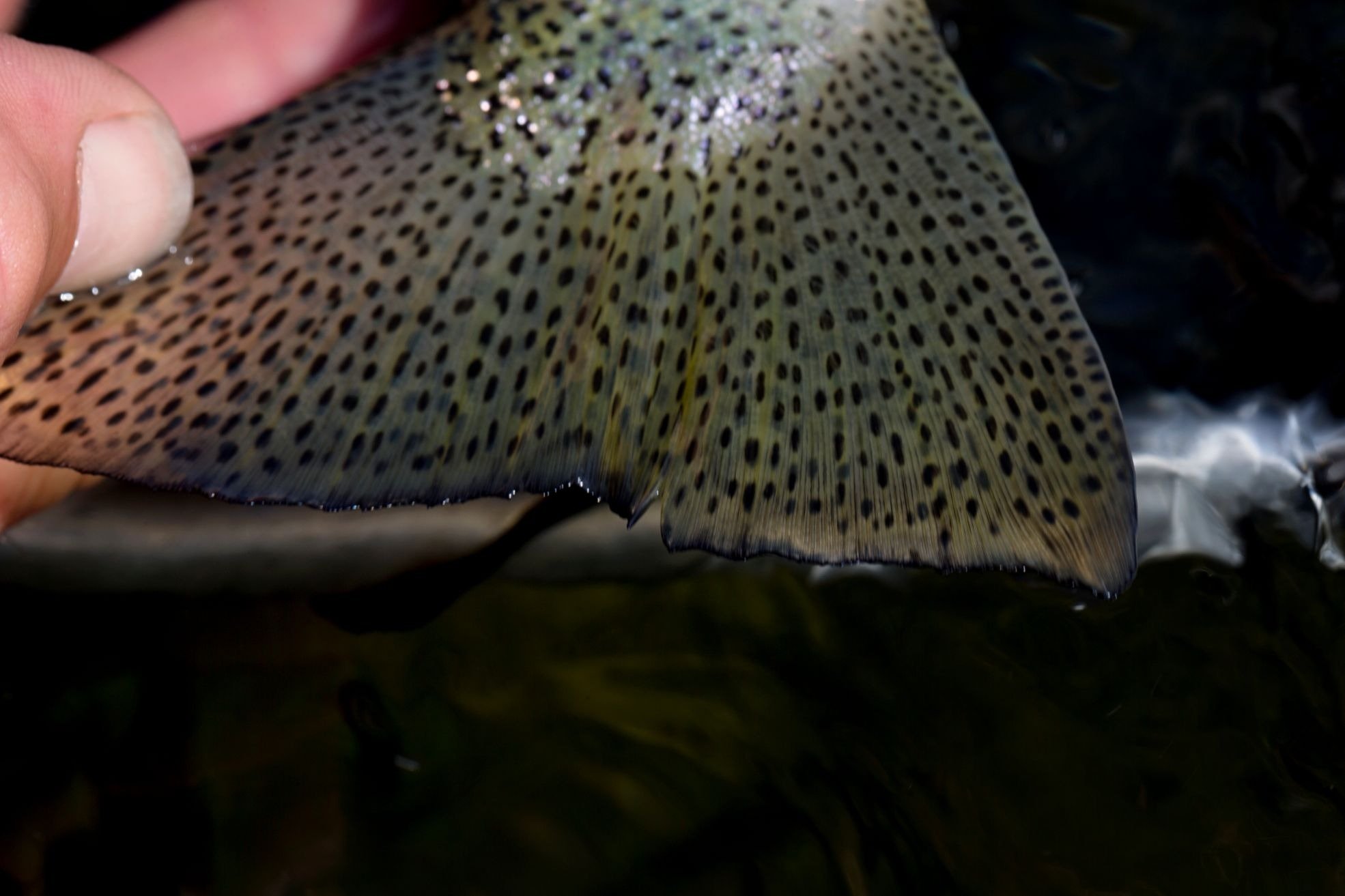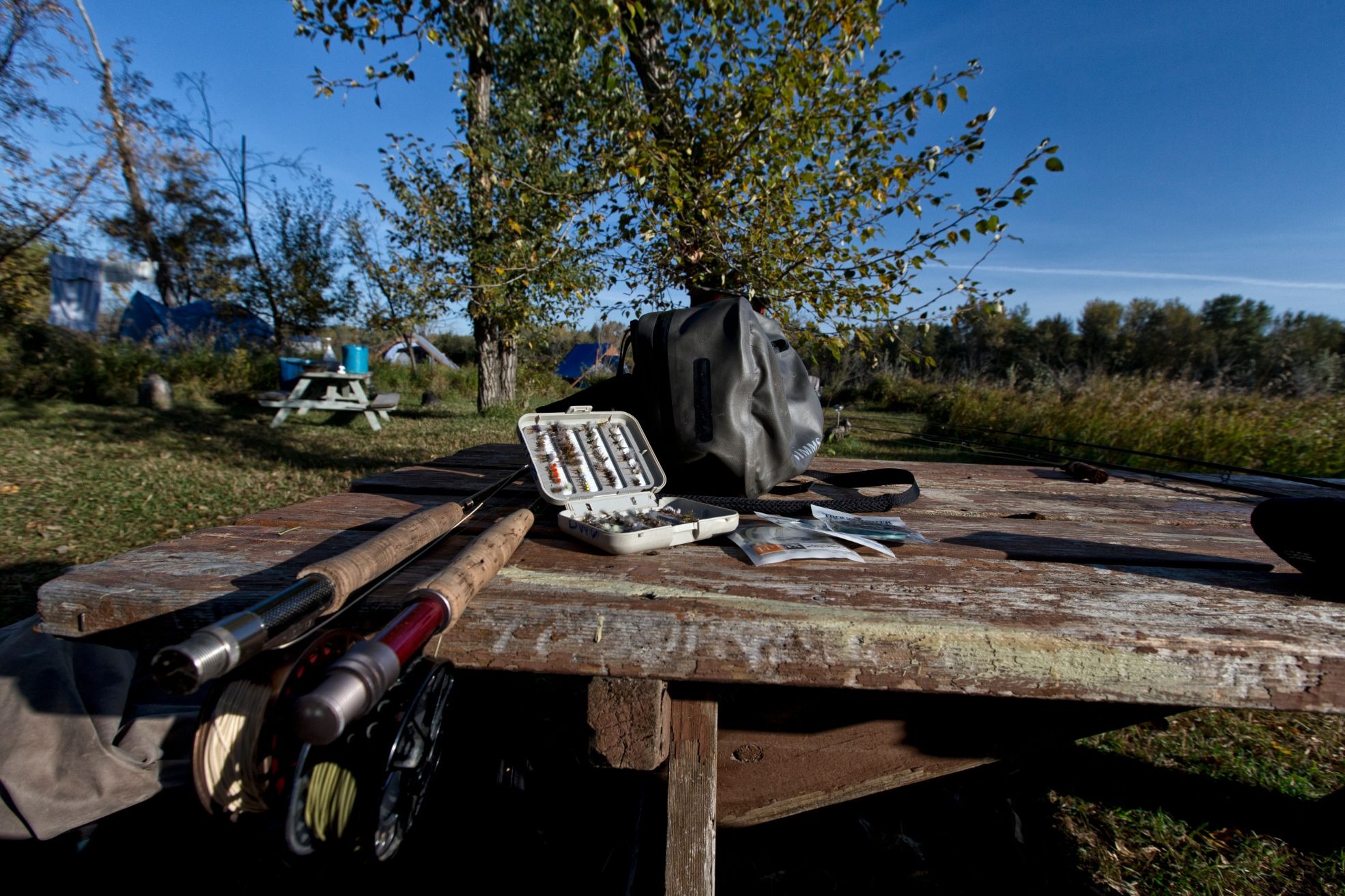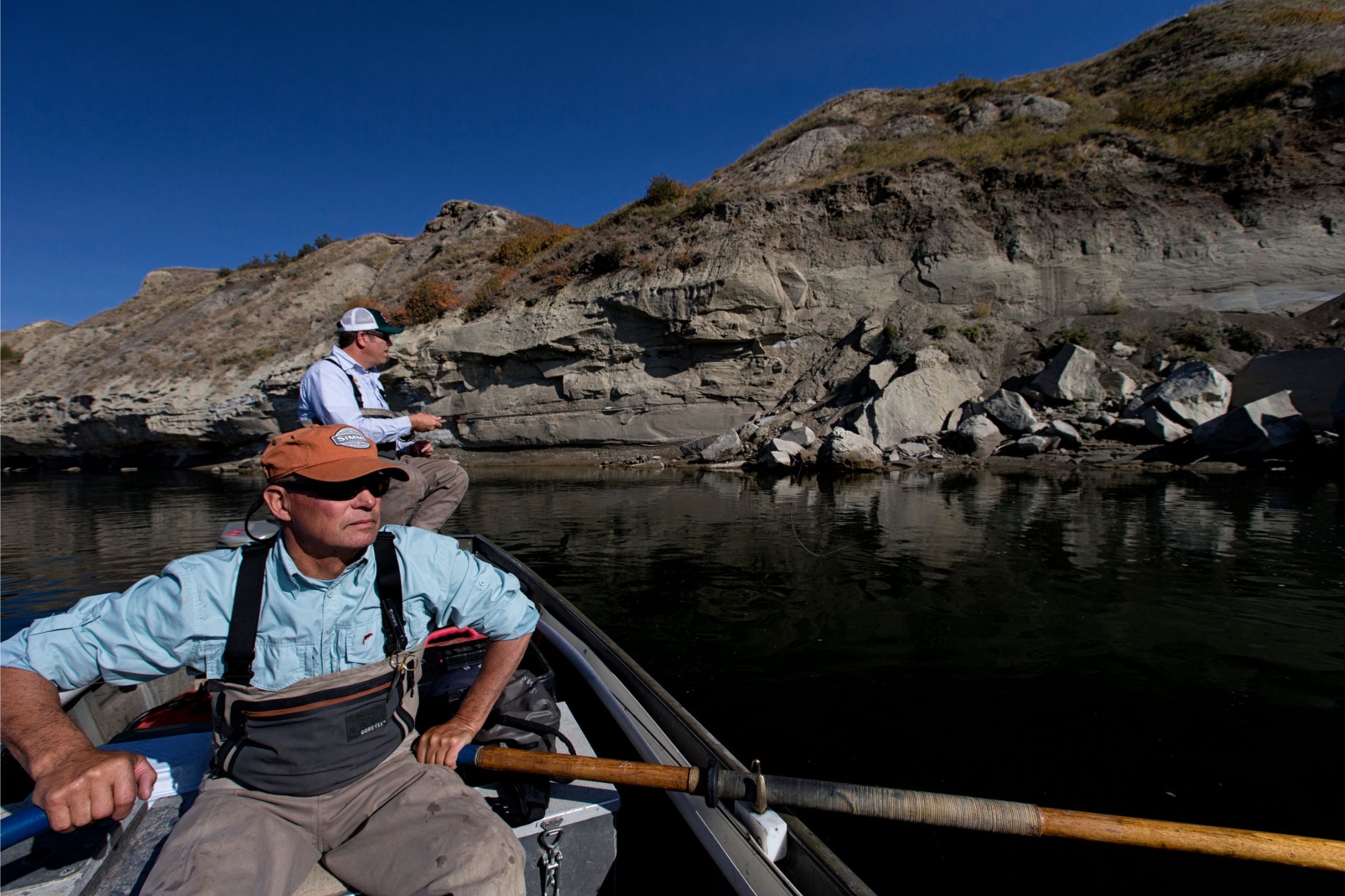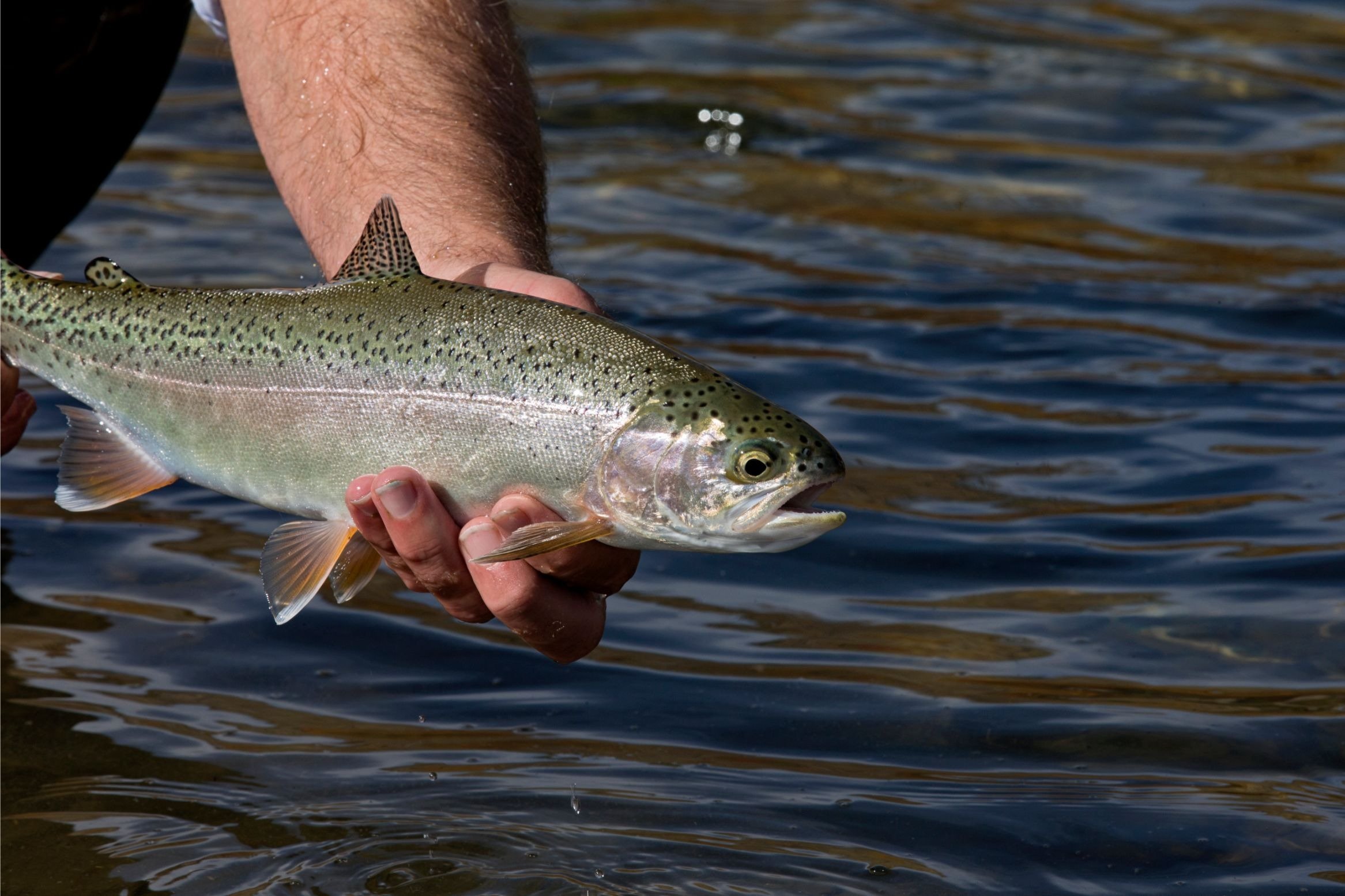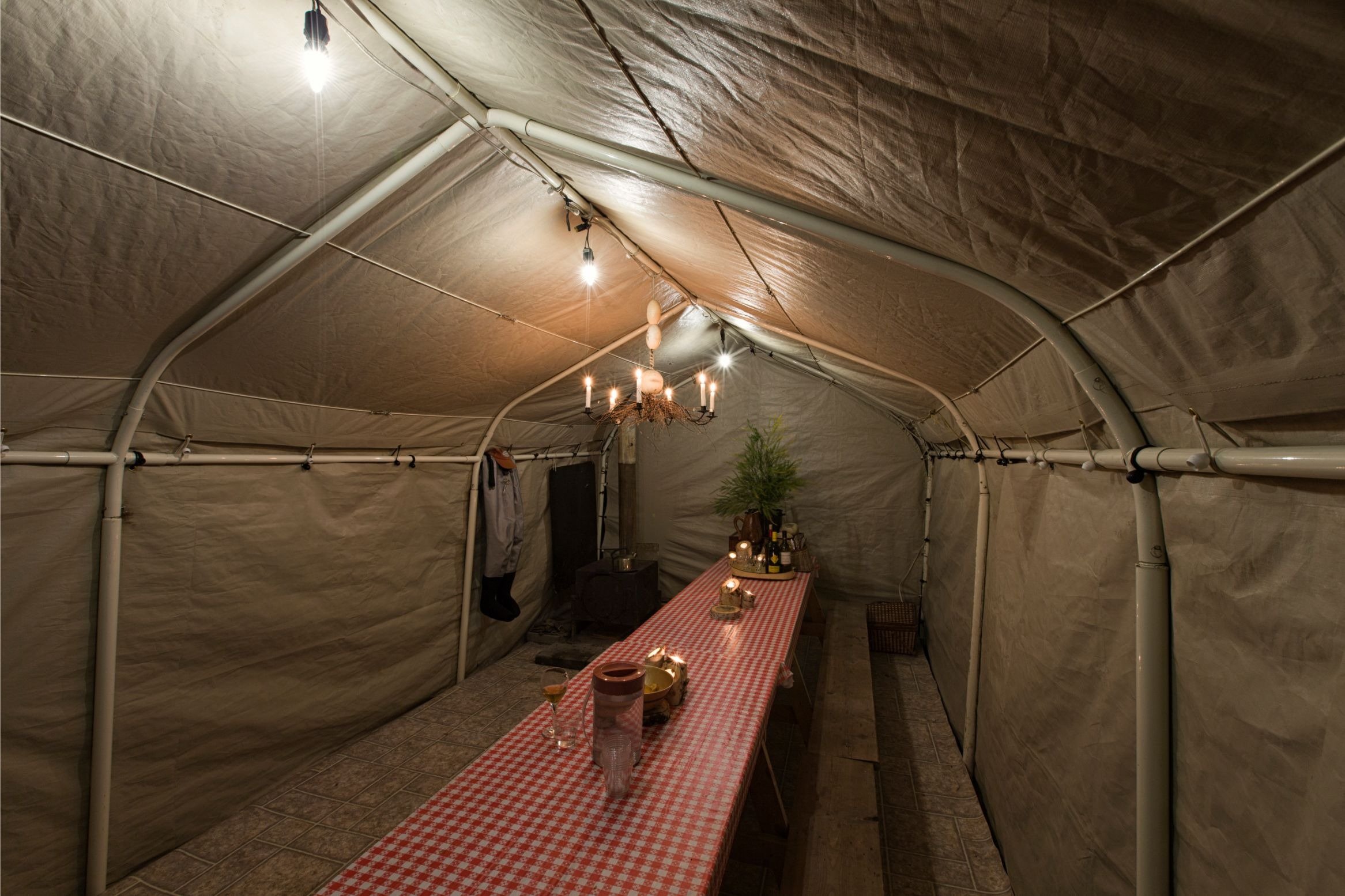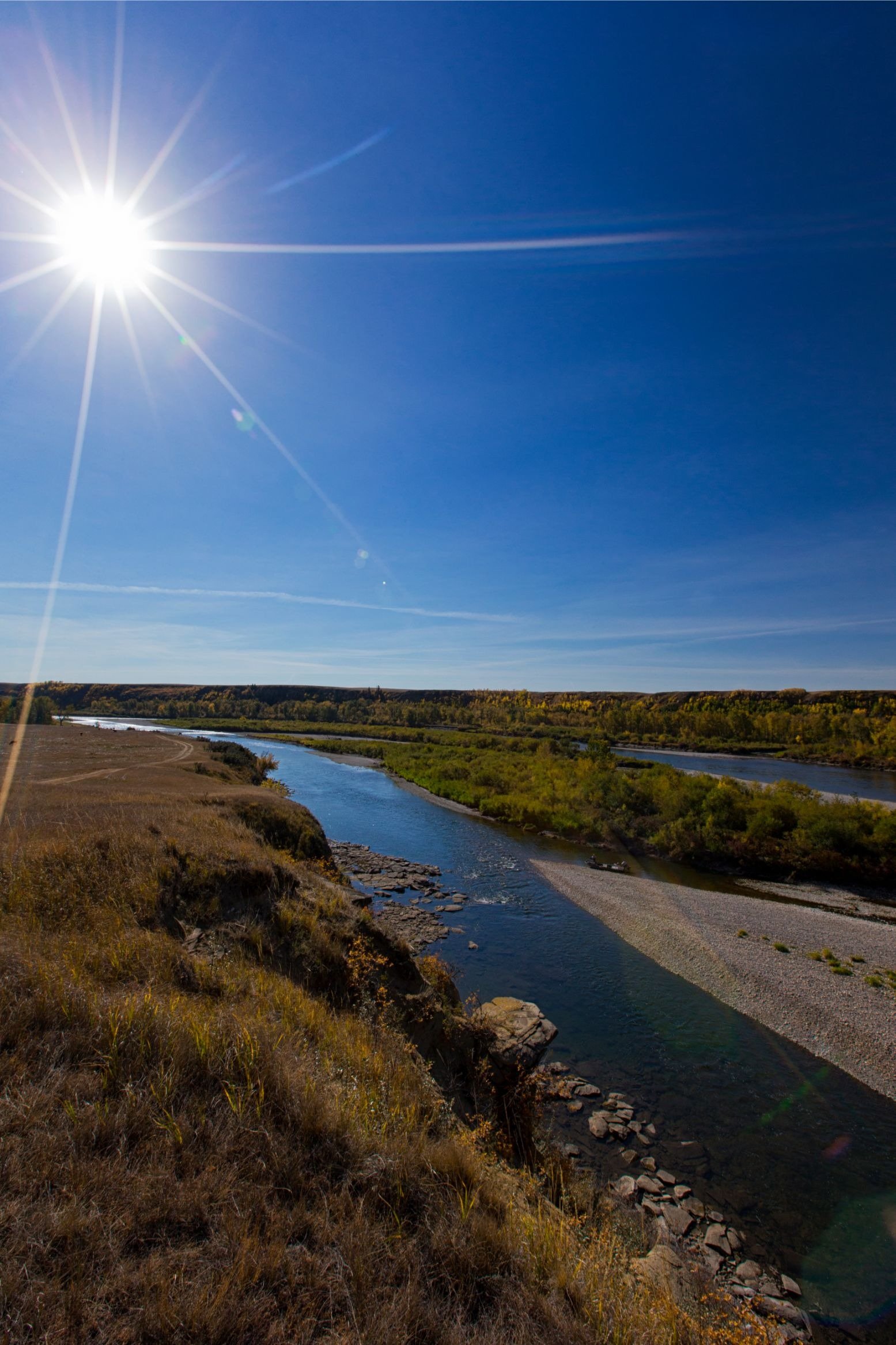 Similar Trips
Quick Reference Legend
Dive / Snorkel Program On-Site
On-Site Equipment
Preferred Couples Destination
Preferred Family Destination
Wi-Fi Available