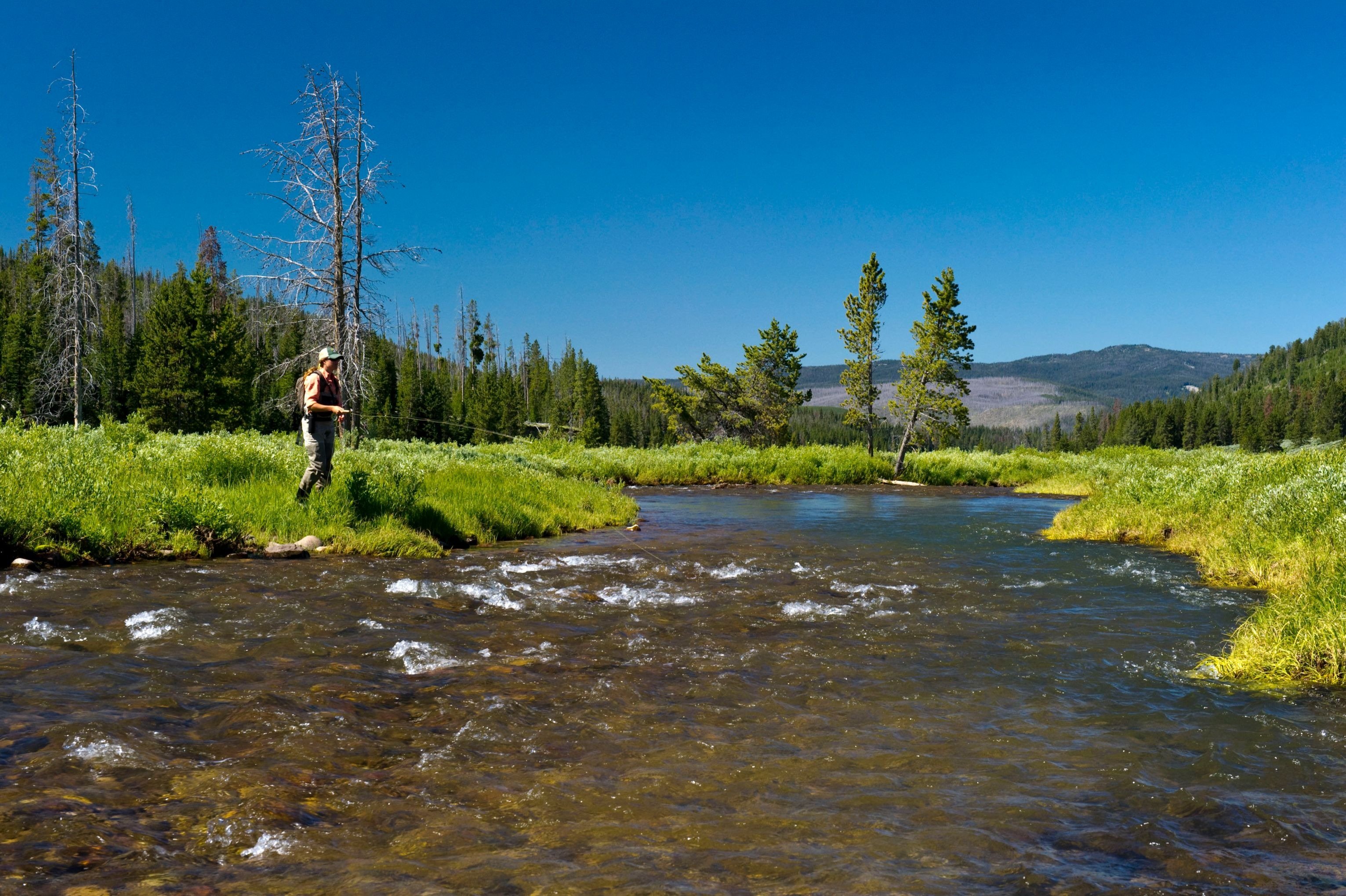 Montana
Yellowstone Backcountry Fishing Trips
Yellowstone National Park

Accommodations
Tents

Season
July-September

Species
Cutthroat, Rainbow & Brown Trout

Ideal For
All Anglers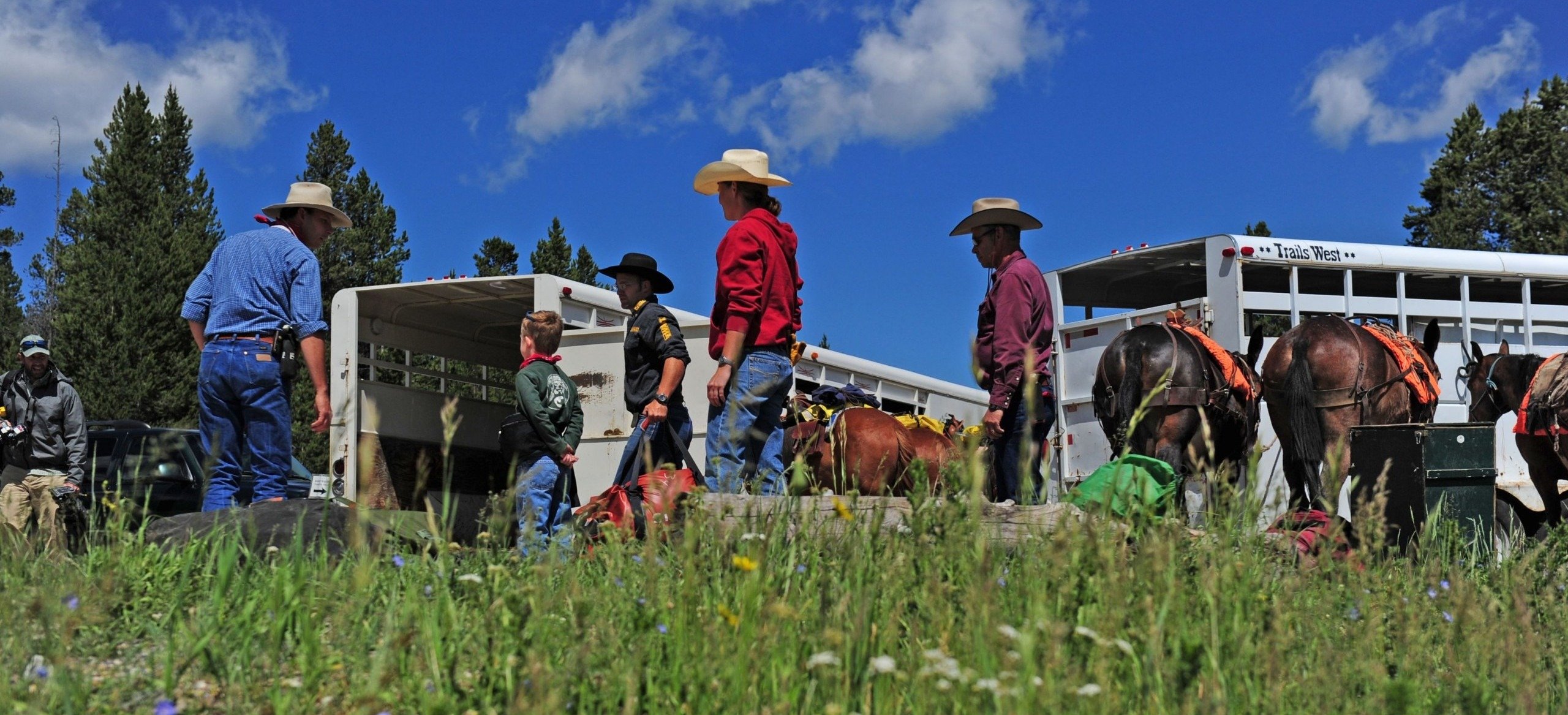 The Ultimate Fly Fishing Pack Trip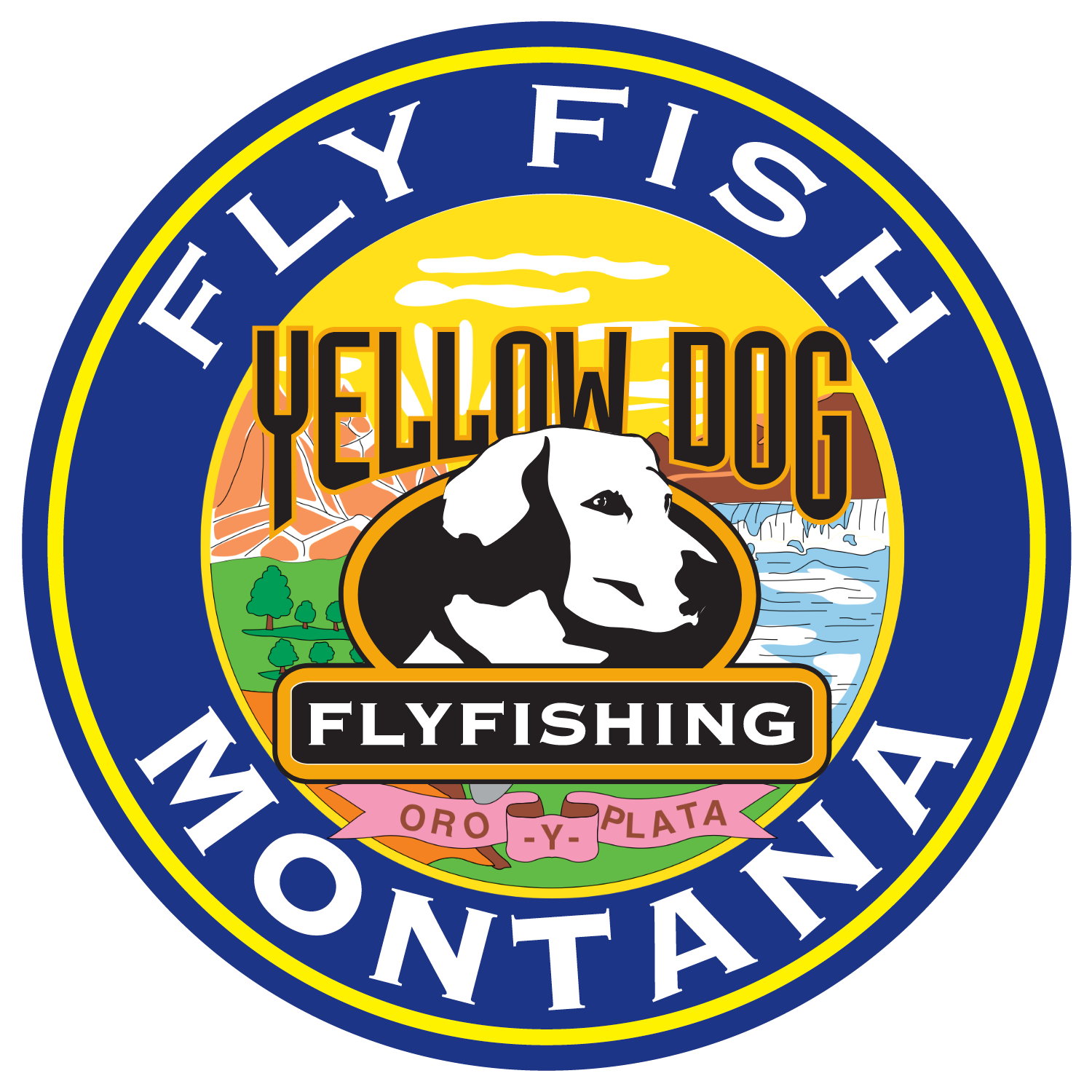 Sunrise Pack Station specializes in horseback backcountry fishing trips throughout Yellowstone National Park. They offer a unique vacation experience. Whether you are an educationally-oriented family, a fisherman looking for a remote trout fishing experience, or if you want to get away from the hustle and bustle of ordinary life while enjoying the wilderness of Yellowstone, Sunrise Pack Station can accommodate you. They provide professionally guided and accredited horseback trips inside the boundaries of Yellowstone National Park. Their gentle horses and mules will carry both you and your belongings to comfortable camps surrounded by the pristine scenery of Yellowstone National Park. Well-trained wranglers will prepare delicious meals, see to your comfort, and create a cozy camp atmosphere. Sunrise Pack Station is an authorized concessioner of the National Park Service.
Toggle Between Categories: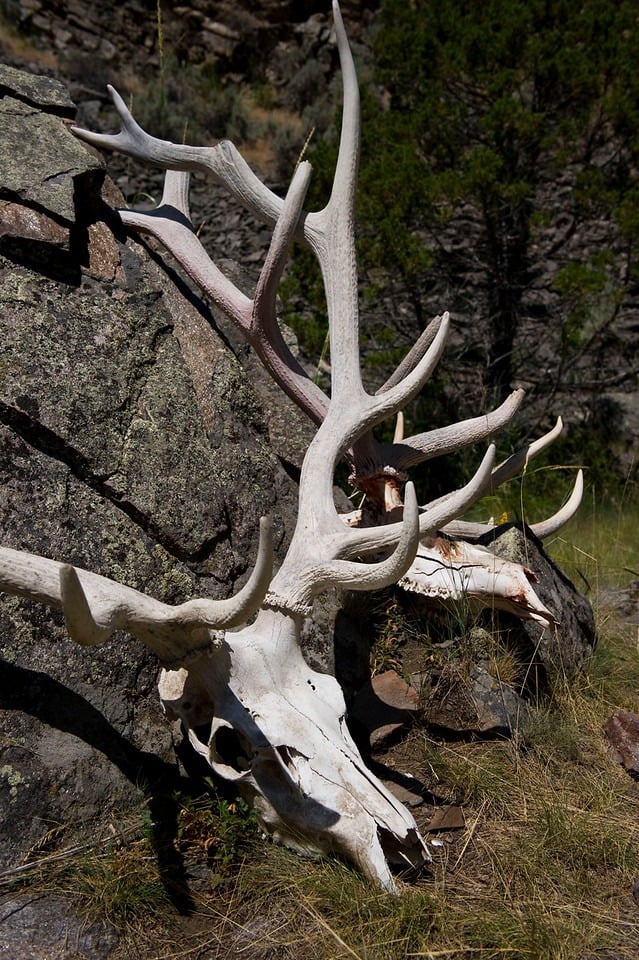 Lodging Details
Sunrise Pack Station operates a low-impact, tent-based camp, due to National Park Service regulations and a "Leave No Trace" backcountry ethics. They provide warm zero-degree rated sleeping bags and a full-length pillow atop a ThermaRest sleeping pad for your sleeping comfort. Cots are available upon request. You will be housed in the Johnson Outdoors company's latest design for four-man backpacking tents. The tent is called the Timberline SQ Outfitter 4, holding two people and gear with plenty of room. There is a sun shower for guests situated in a private area, away from streams to prevent soap from contaminating the waters of our favorite national park. At every camp, there is also a latrine where guests may refresh themselves and use sanitary wipes in a secluded area.
Because they camp in bear country, Sunrise Pack Station uses a variety of safe practices to keep bear interactions limited to viewing these amazing animals from a safe, respectful distance. They place the sleeping area 100 yards away from the cooking area, as recommended by experts. All food and scented materials stay in the cooking area, where they are hung from a "bear pole" high in the air to keep scents and bear attractants out of the animals' reach and to keep bears away from the guests. Bears do not like large horse herds or groups of humans, so bear problems are rare. The hanging of the food and a well-maintained camp help avoid drawing in any bear passing by.
Food and Beverages
Each day meals are prepared in the covered "kitchen" area of the camp and eaten as a group either at the large table or around the campfire. The menu will likely include tasty appetizers, steaks, salmon, an assortment of vegetables, and scrumptious desserts. Dinner is cooked in the core camp area, where the bear pole and food are kept, and tables, chairs, table cloths, and dishes are set up. The camp cook prepares his meals in a clean outdoor kitchen and he has been trained in food service and cleanliness. Once meals have been prepared and consumed the guides wash the dishes and discard leftover food in a separate garbage sack to help avoid bear problems.
Non-Angling Activities and Options
Wildlife viewing in the Park is unbelievable. Elk, deer, moose, bear, wolf, coyote, birds, and eagles all call Yellowstone National Park home. Hiking around camp, short day rides, and relaxing are all available for non-anglers. The staff at Sunrise Pack Station is extremely knowledgeable about the Park's history, ecosystem, and the surrounding area; they can entertain anyone!
Internet / Communications
There is no internet access while in camp and cell phone service is spotty while in the park. Be sure to check with your service provider prior to your trip regarding specific coverage in the area.
Gallery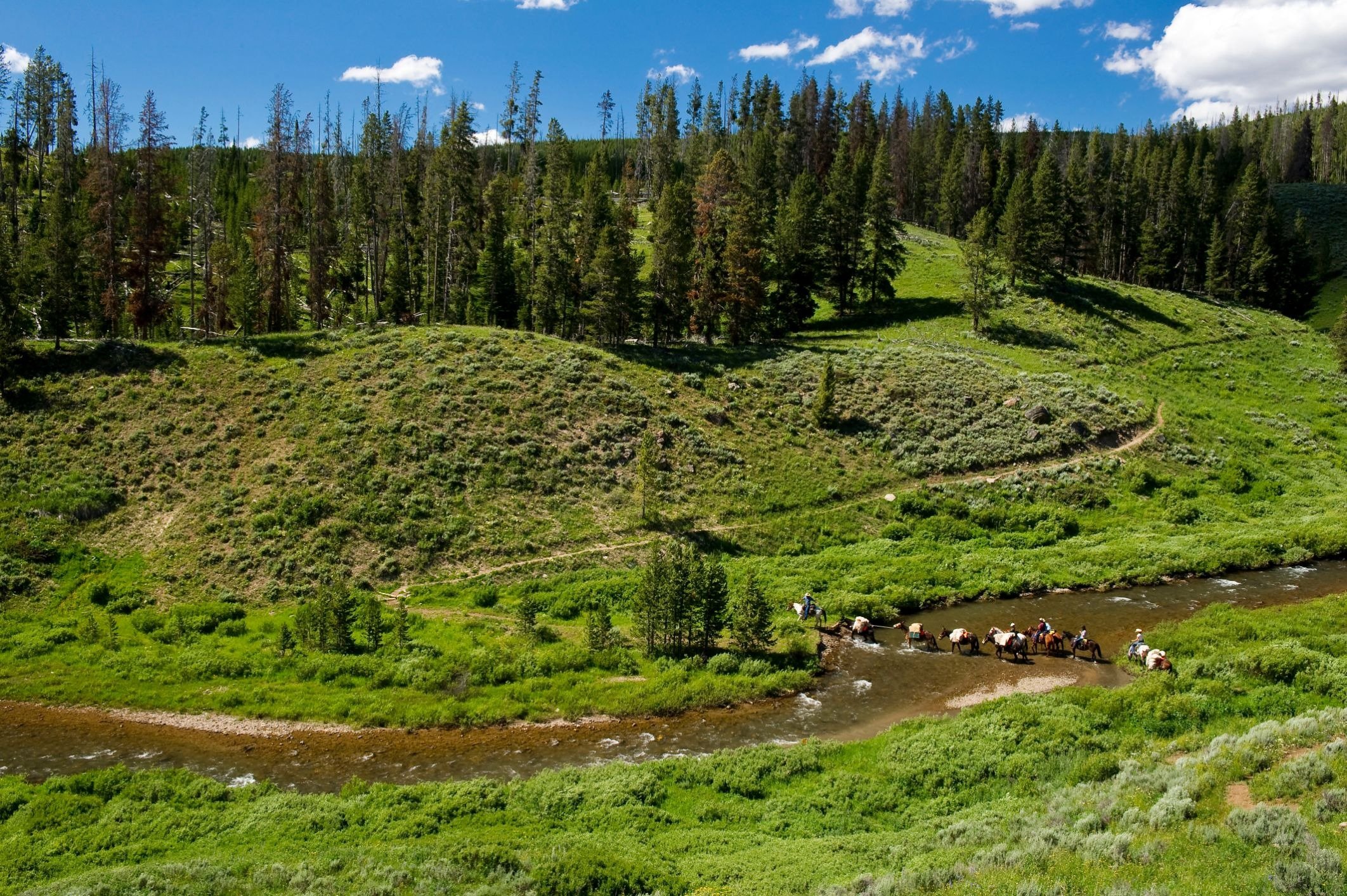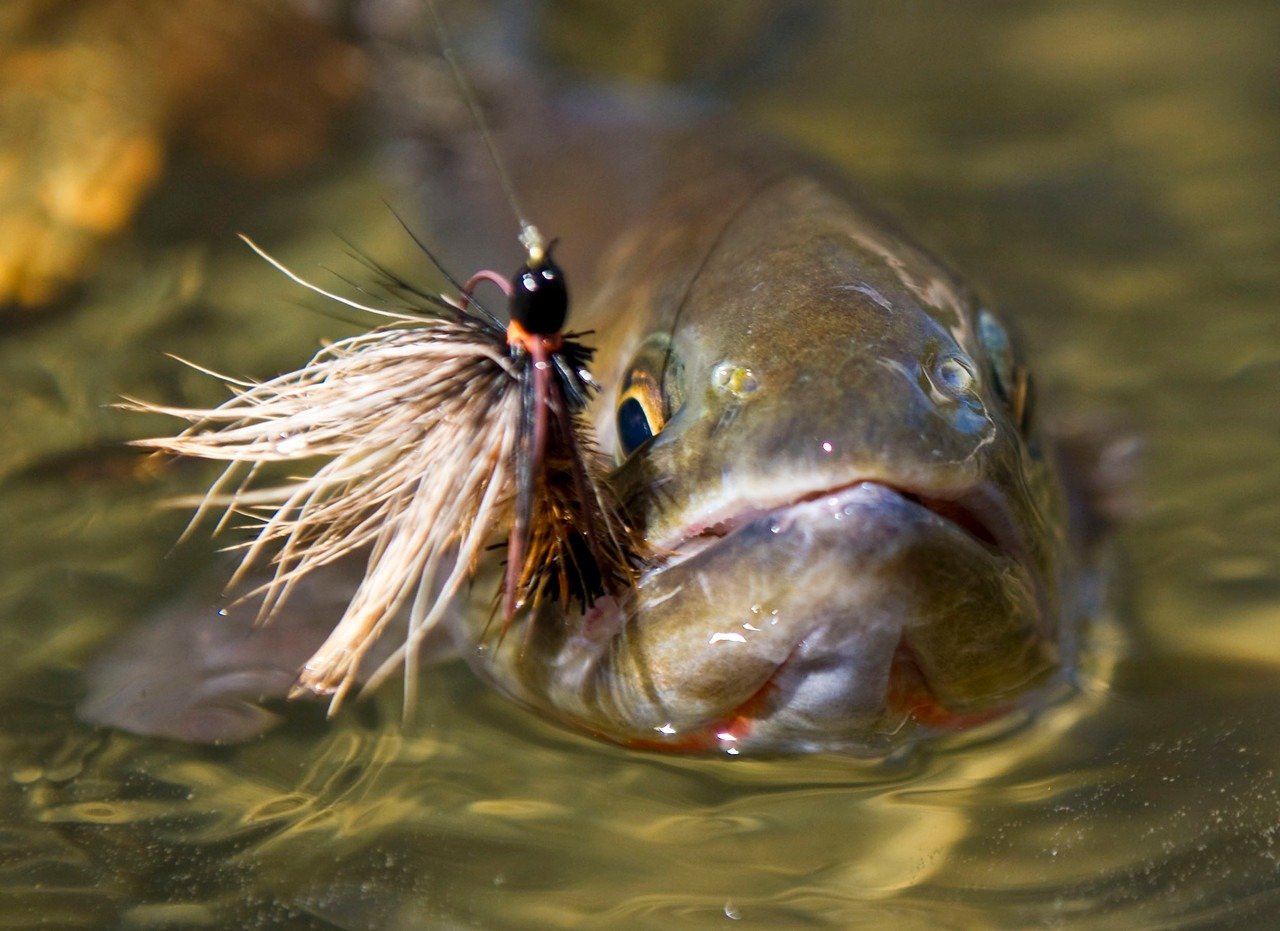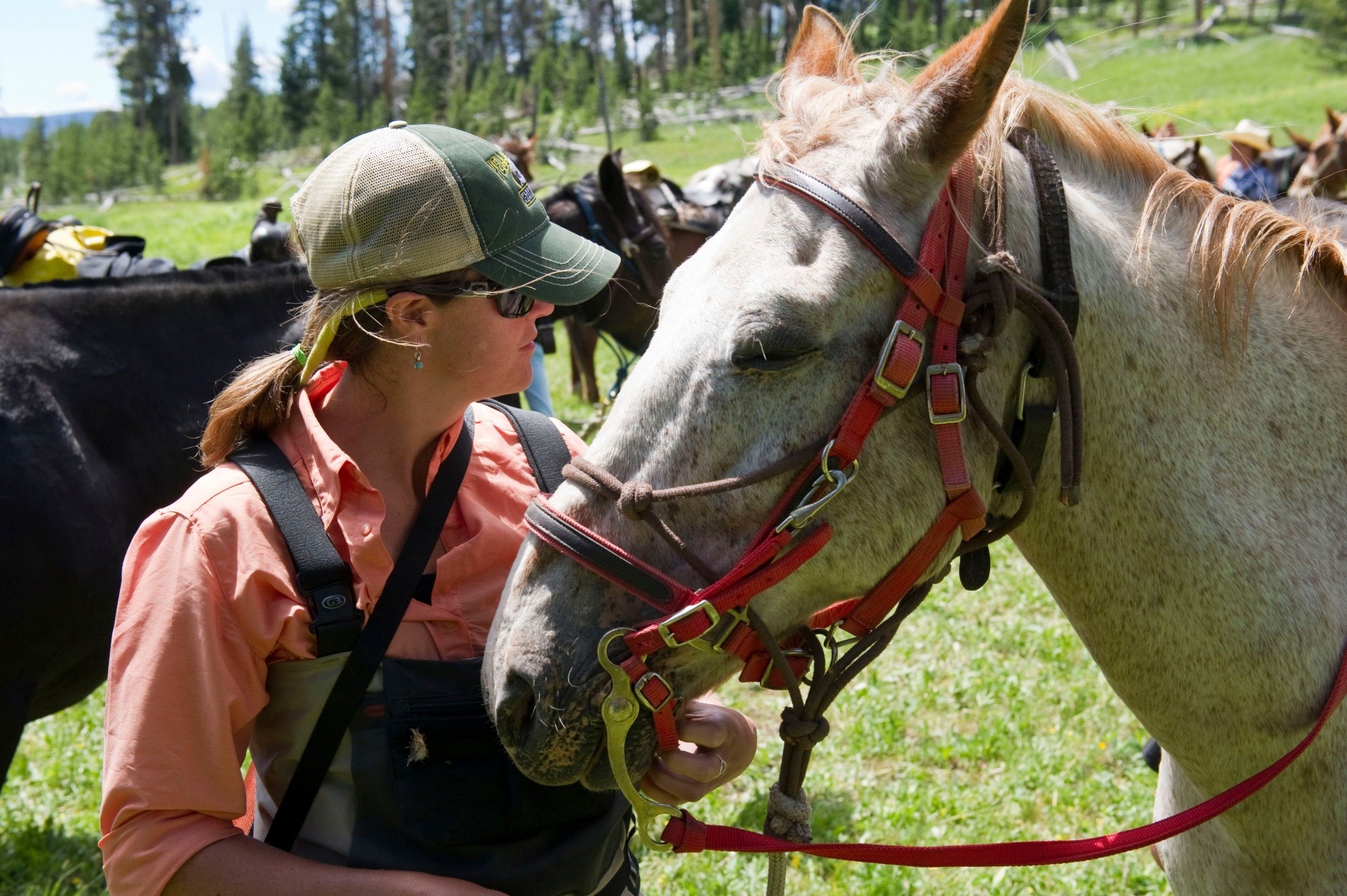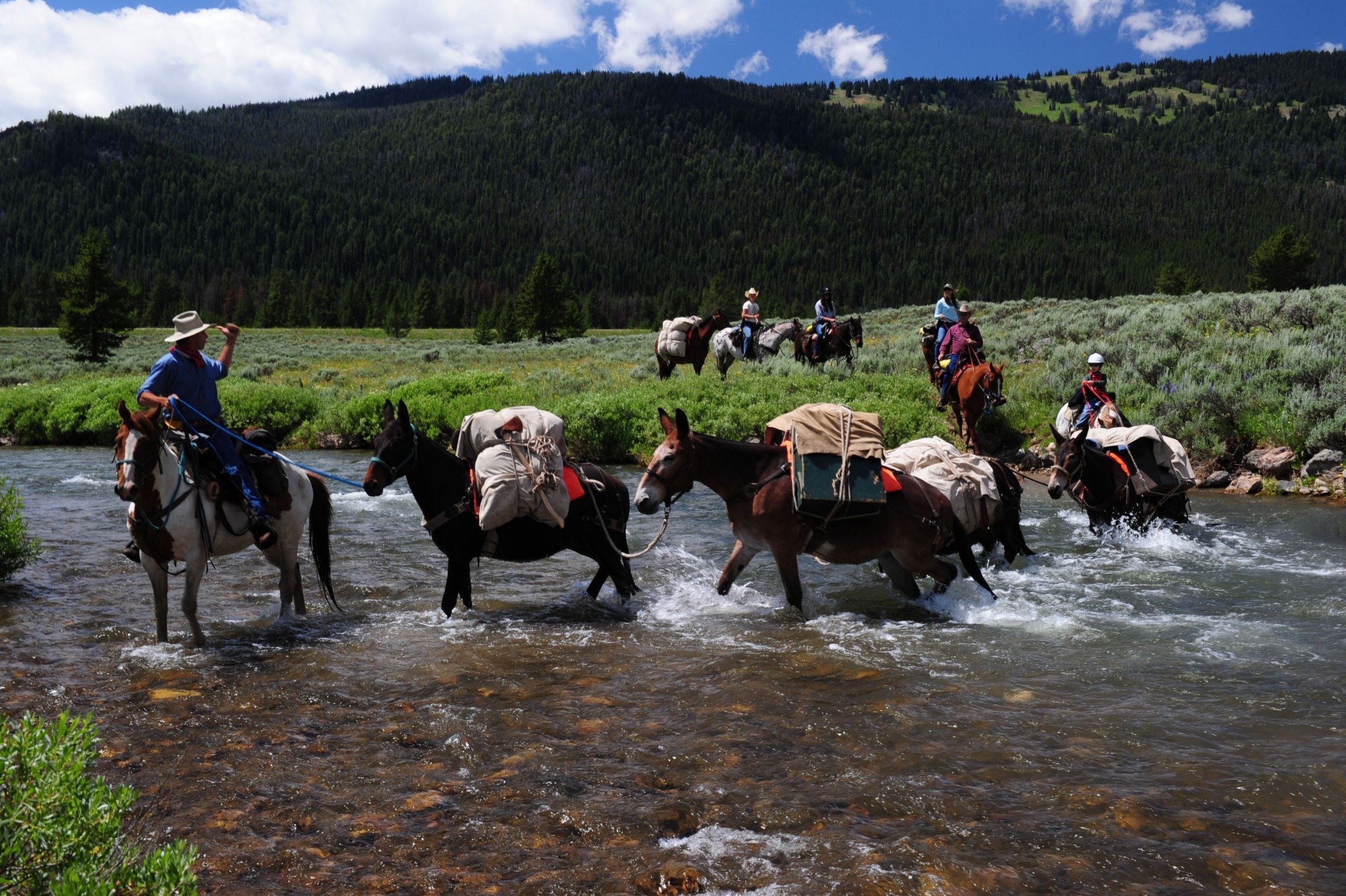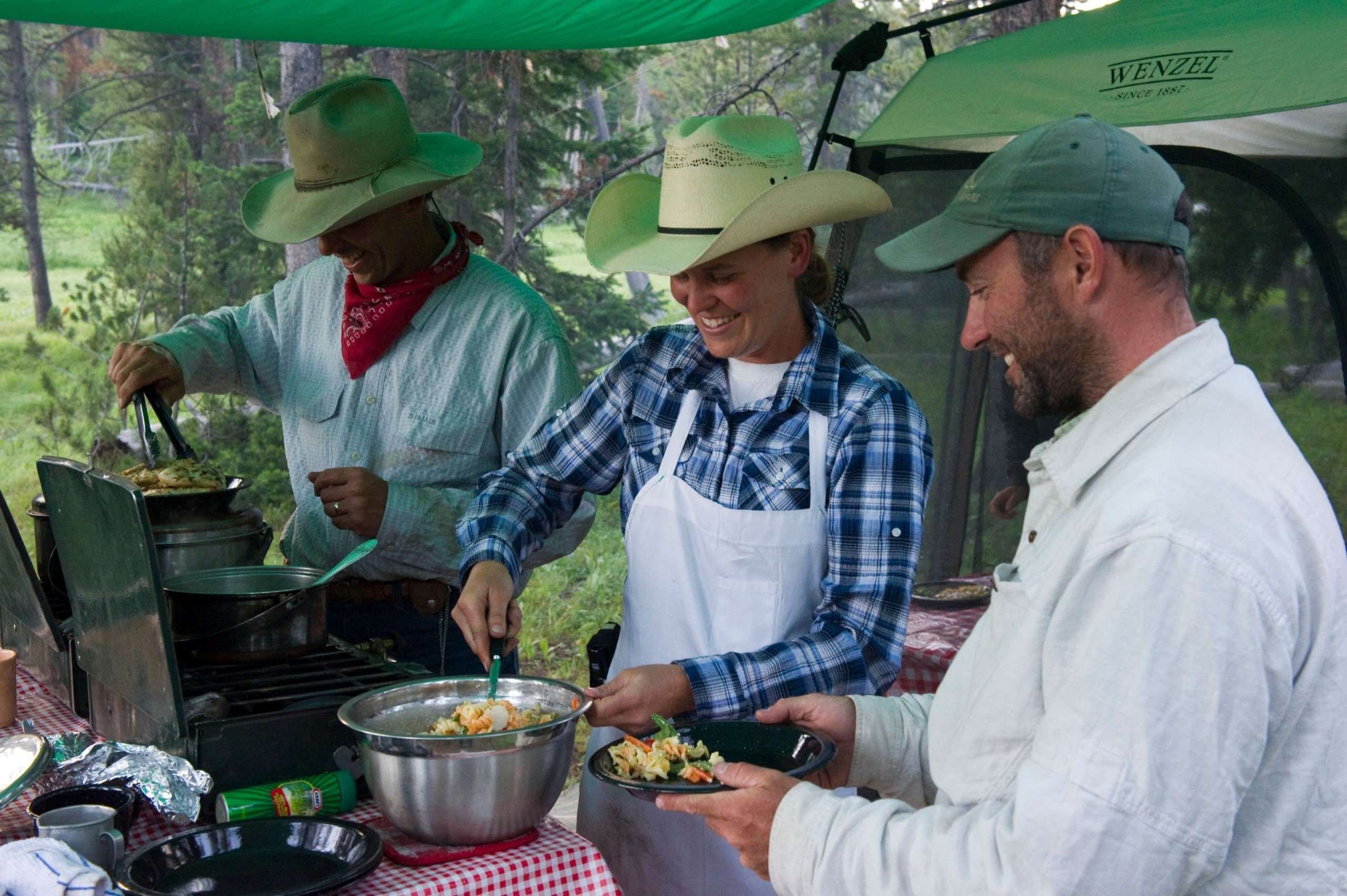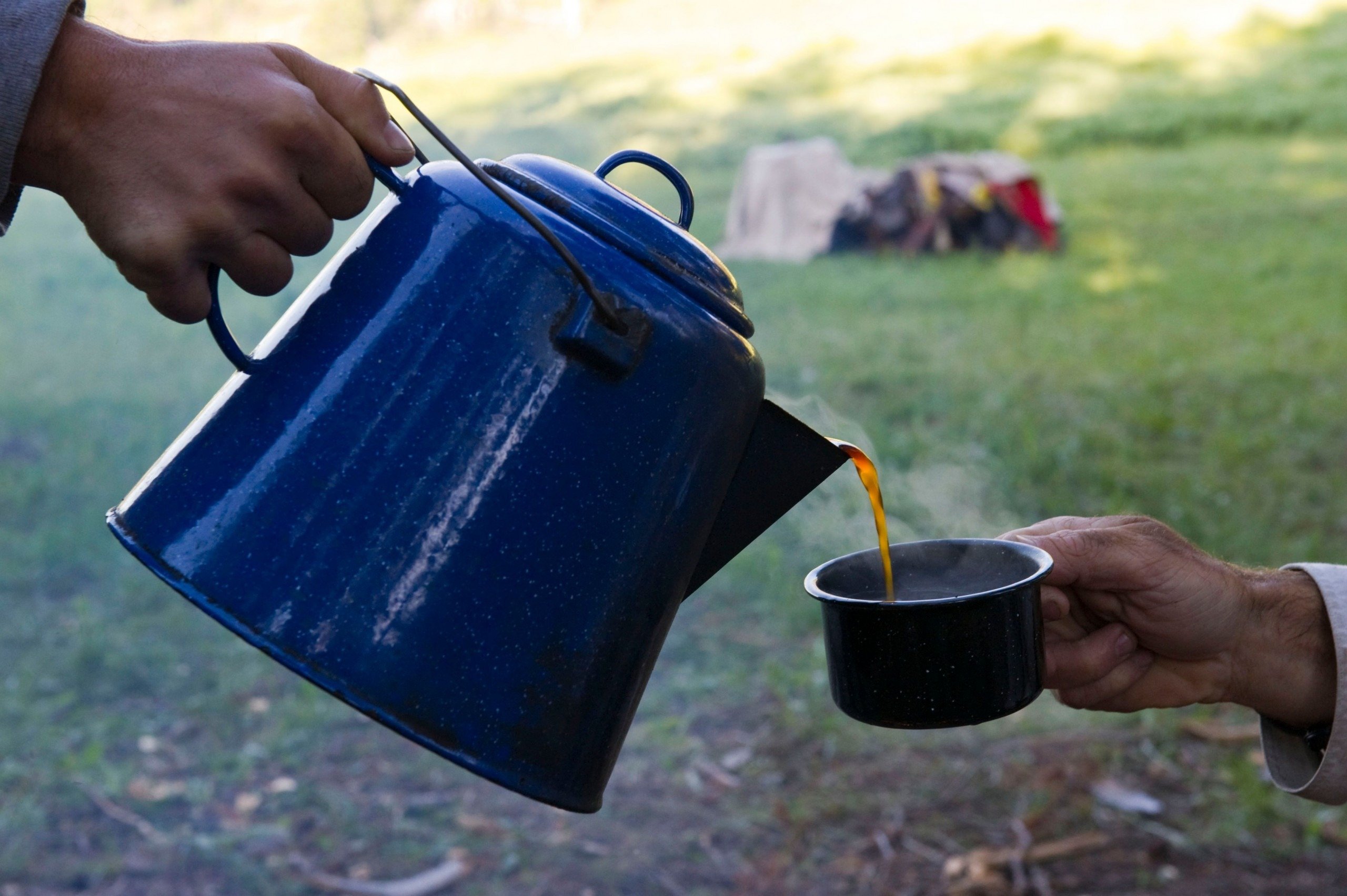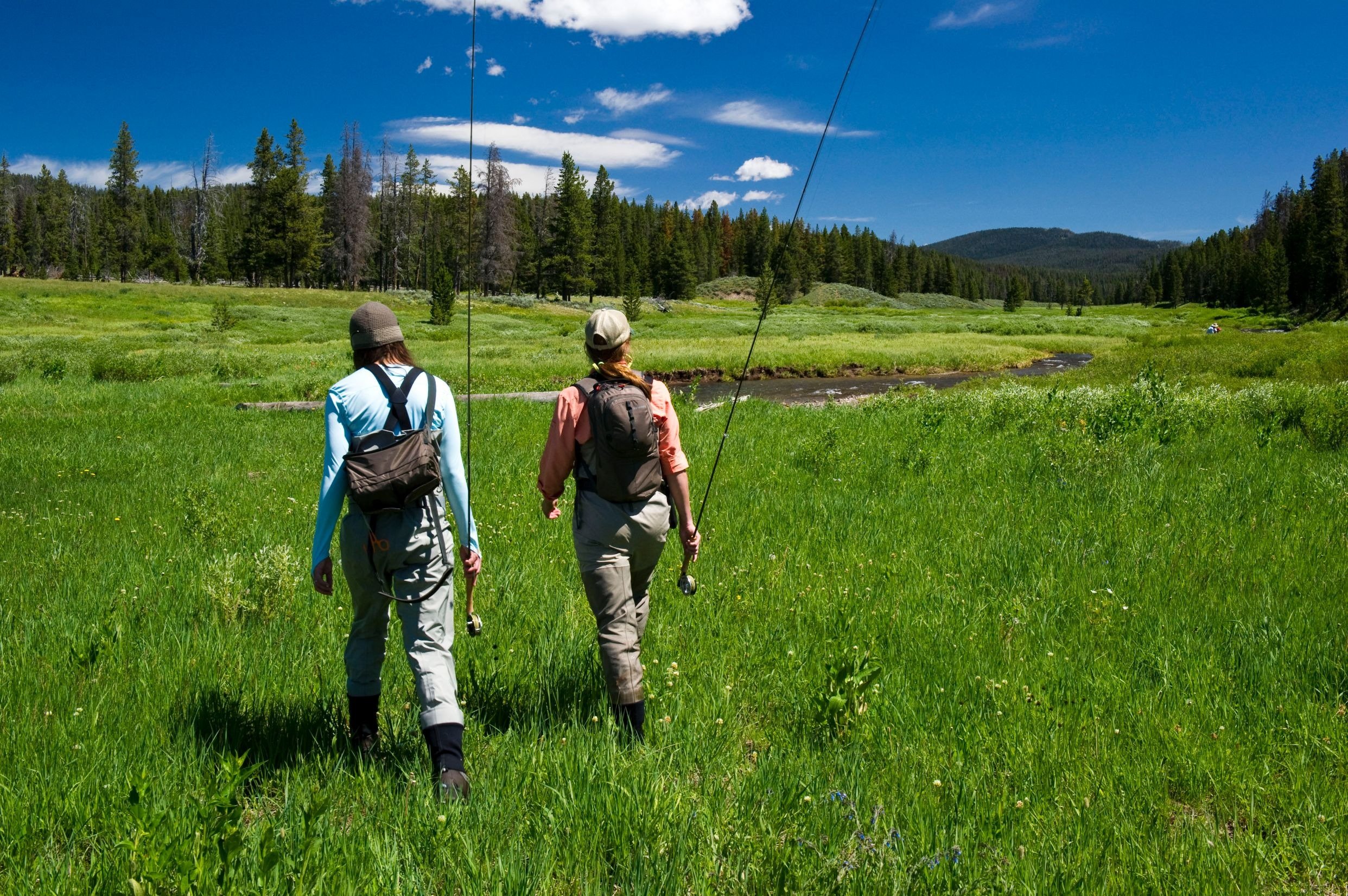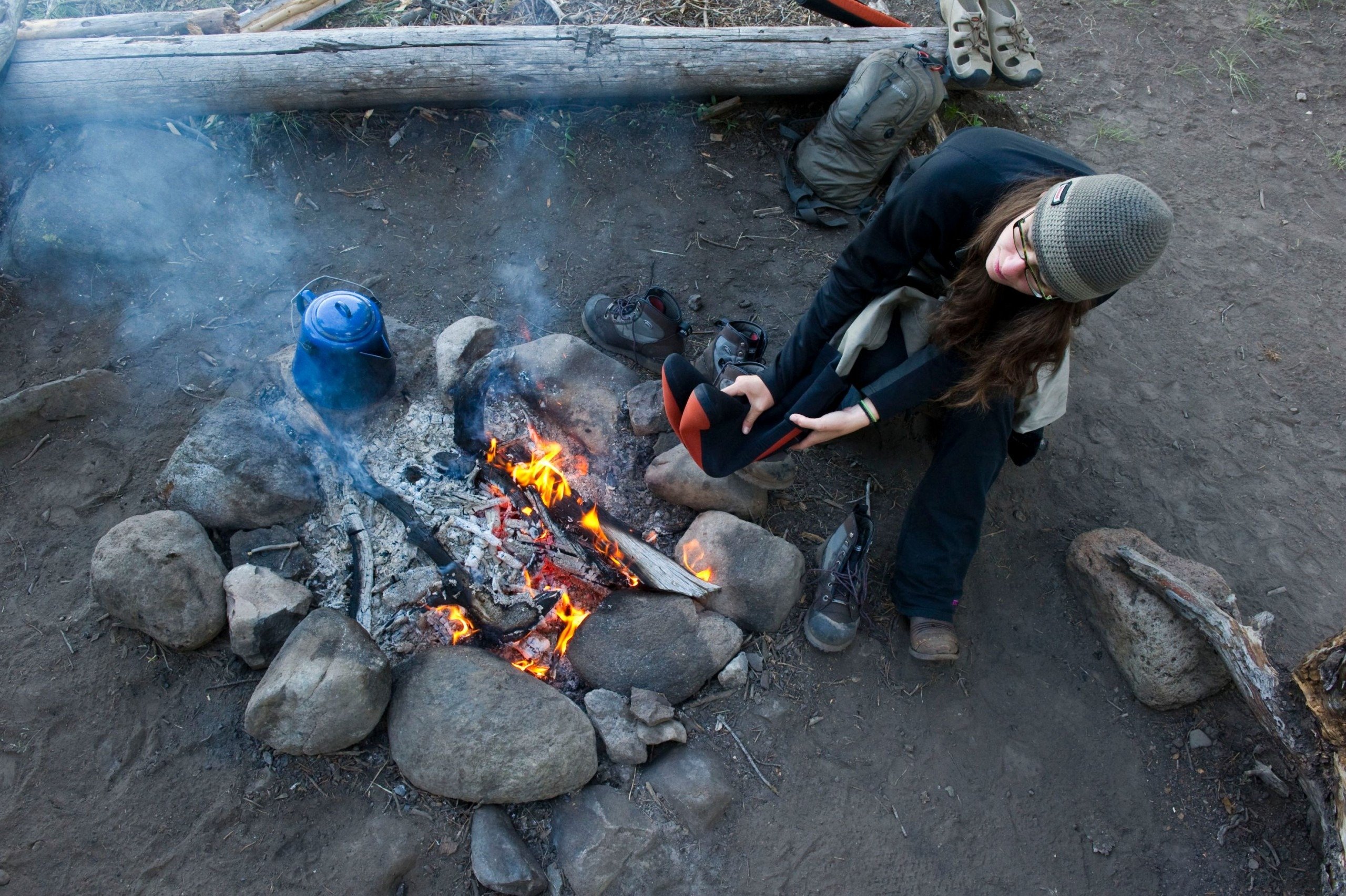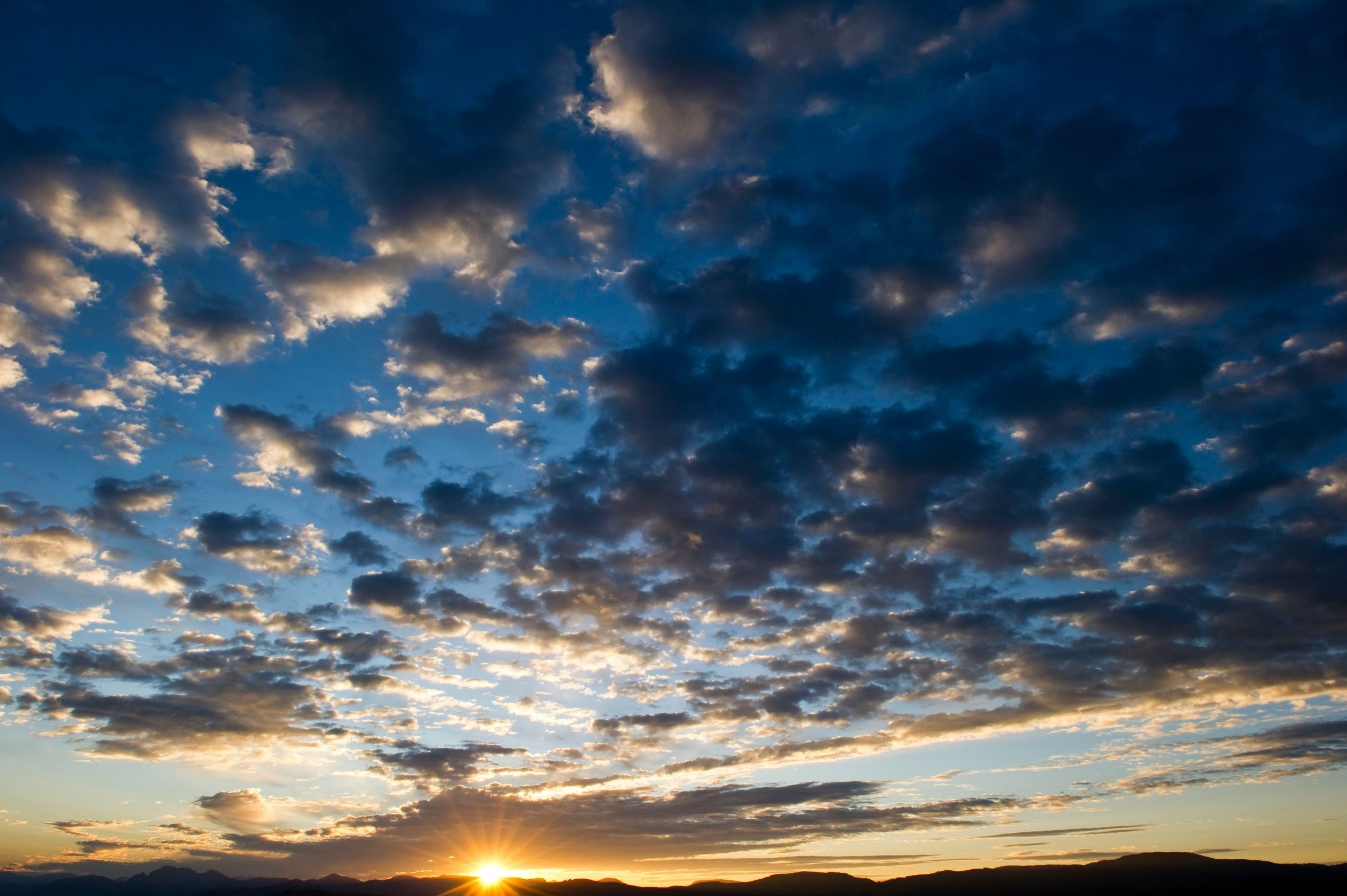 Similar Trips
Quick Reference Legend
Dive / Snorkel Program On-Site
On-Site Equipment
Preferred Couples Destination
Preferred Family Destination
Wi-Fi Available