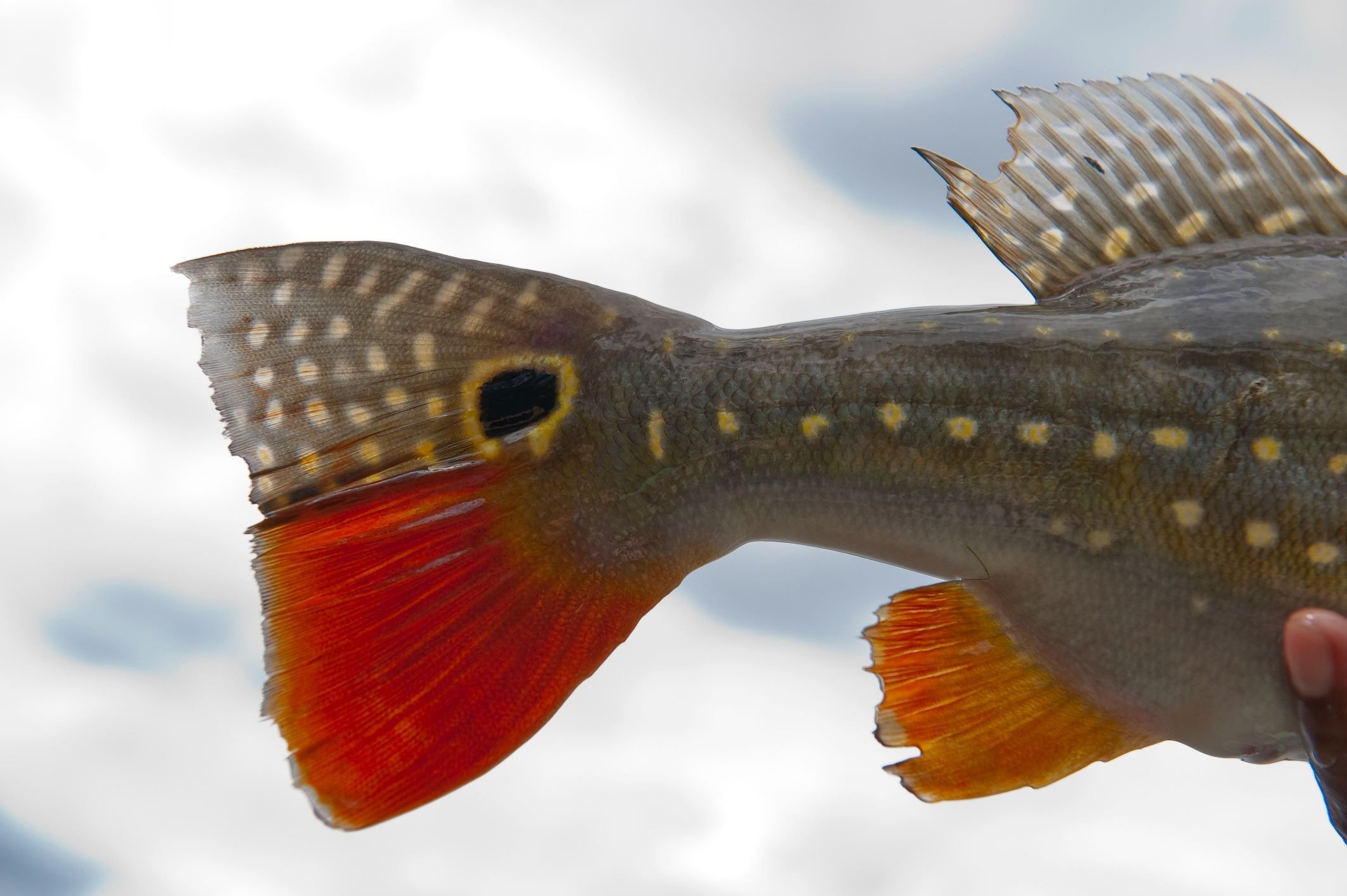 Accommodations
Comfortable, Air-Conditioned Bungalows

Season
October-April

Species
Three Species of Peacock Bass (Temensis, Spotted and Butterfly), Aruana, Piranha, Payara, Pirarucu & More

Ideal For
Adventurous Anglers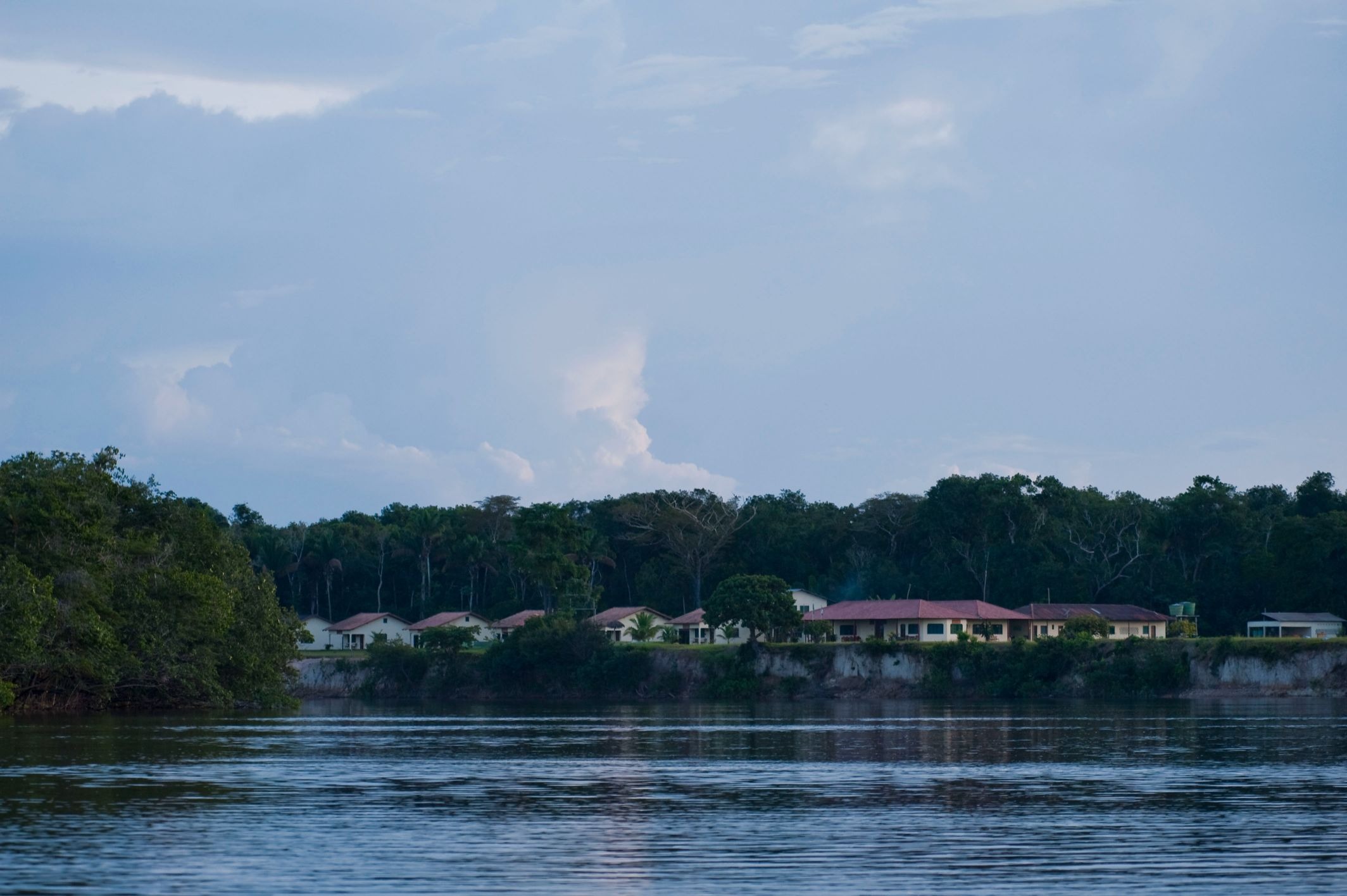 Pursuing Peacocks in the Rainforest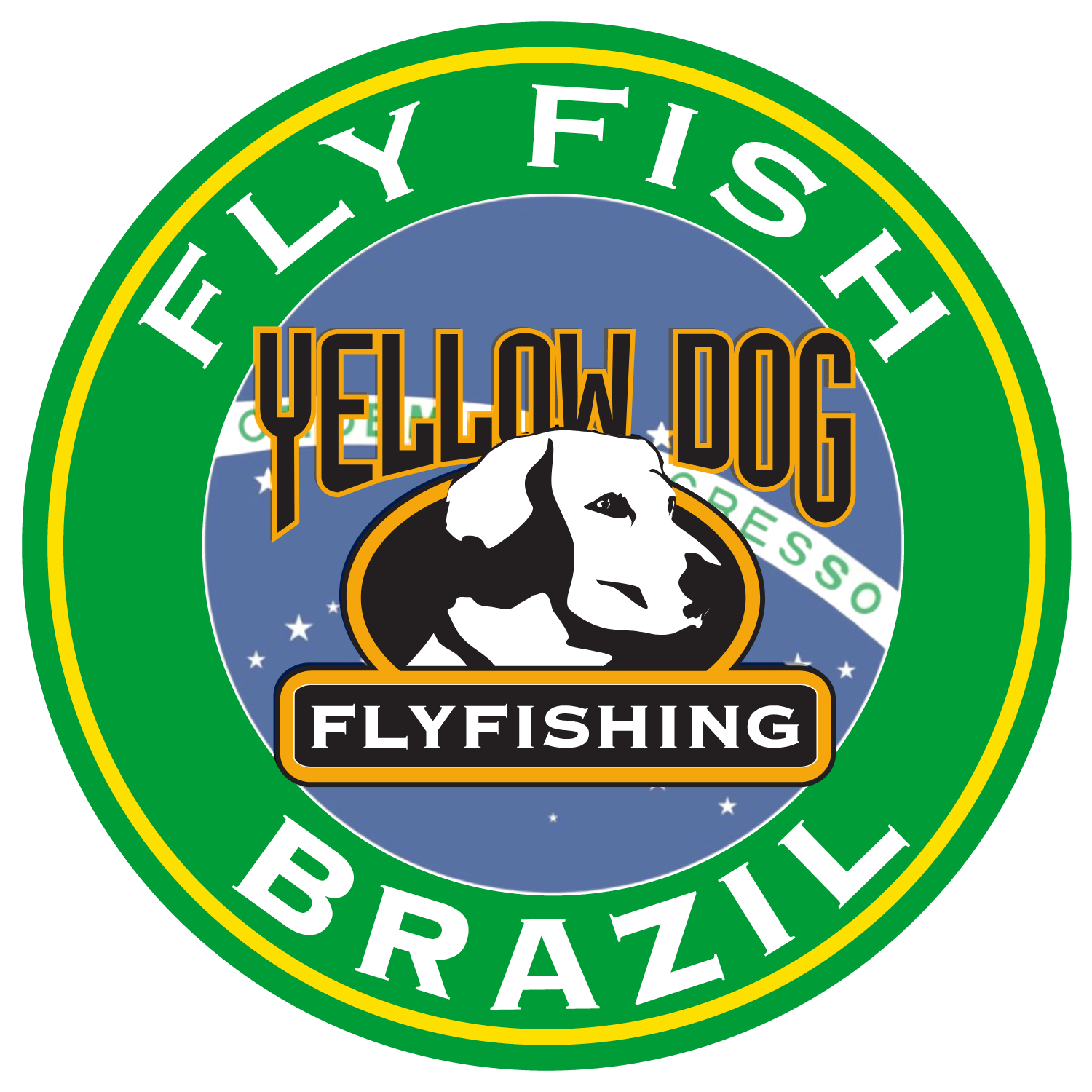 Fishing the waters of the Amazon basin is one of the most exciting angling experiences available today, with trophy peacock bass, payara, piranha, pacu, arowana, and numerous other exotic species found throughout the region. Agua Boa Lodge – operating for more than 10 years – is arguably the finest fly fishing operation in the Amazon, with great guides, excellent equipment, and the most comfortable amenities and accommodations found anywhere in the jungle!
Toggle Between Categories:
Lodging Details
The original owner of the lodge property, Dr. Jan Wilt, built the complex (originally called Royal Amazon Lodge) in 2001. Now under different ownership with a different name (Agua Boa Amazon Lodge) the Lodge continues its tradition of excellence and top-notch customer service. Agua Boa Lodge itself is a spacious facility with a large dining room, a living room, a bar, and a game room. Outside, the Lodge has a large porch with a dining area, hammocks, a communal sitting area, a swimming pool, bar area, volleyball court, and a soccer field. Agua Boa Lodge is hands-down the finest facility in the entire peacock bass world. Combine the accommodations with a small guest capacity and you will not find a better buy in the Amazon. Guests stay in well-furnished, spacious, air-conditioned bungalows. Each bungalow has a large front and back porch, hammock, and sitting area. Inside there is a 30×30-foot main room with two double beds, and a large and well-designed bathroom (A ten-inch shower head will let you know that you are definitely in the land of water!). The bungalows have hot and cold running water, flushing toilets, and enough storage for the fishermen that bring everything. The Lodge is also equipped with wireless internet.
Food and Beverages
Breakfast each morning is buffet-style, with a choice of hot and cold dishes, bread, pastries, cold meat, fresh fruit, and cereals. In addition, fresh fruit juices and coffee are always available. Lunch may be taken either at the Lodge, where the chef will provide a cooked meal, or a packed lunch can be prepared in the morning for those who prefer to stay on the river all day. All of the boats have a cooler on board to keep food fresh and the guides will ensure that plentiful supplies of cool drinks are available throughout the day. Each evening, a buffet dinner, with wine, is served in the dining room with a choice of several types of meat and fish dishes, all freshly prepared by the chef. Throughout the day and evening, snacks and hot and cold drinks are always available.
Typical Length of Stay
A standard package is seven (7) nights / seven (7) fishing days (Saturday to Saturday).
Non-Angling Activities and Options
We are happy to assist you in the organization of non-angling activities during your visit to the Amazon. That said, it should be understood that while at Agua Boa Lodge, non-angling activities are virtually non-existent. This is primarily a trip for fishermen. The Lodge does have a great pool and deck area, and the wildlife viewing opportunities (including the Lodge's "pet" crocodile!) are endless.
Internet / Communications
Wi-Fi is available free of charge at Agua Boa Lodge, so feel free to bring a laptop or smartphone. There is no cell coverage.
Gallery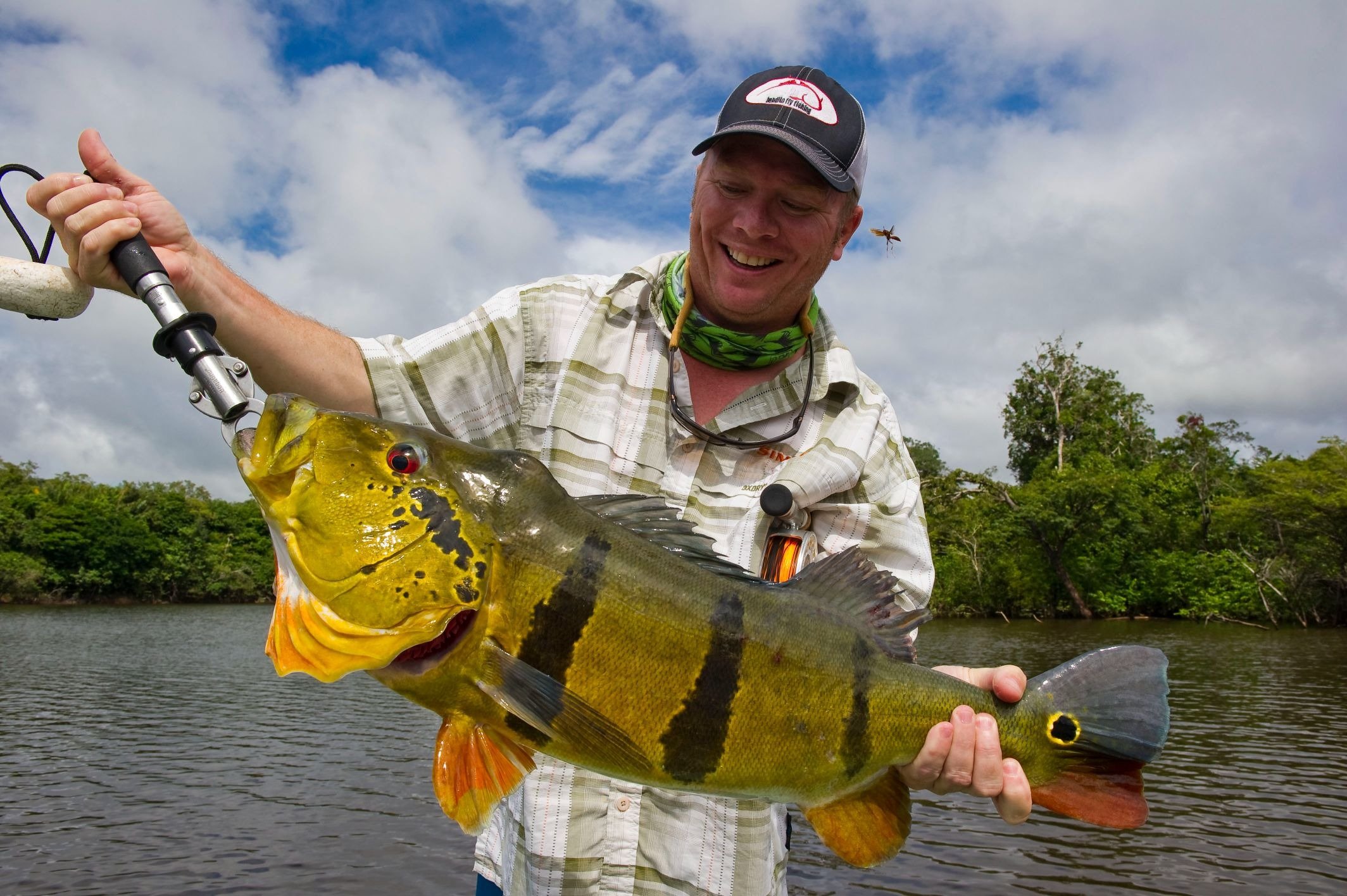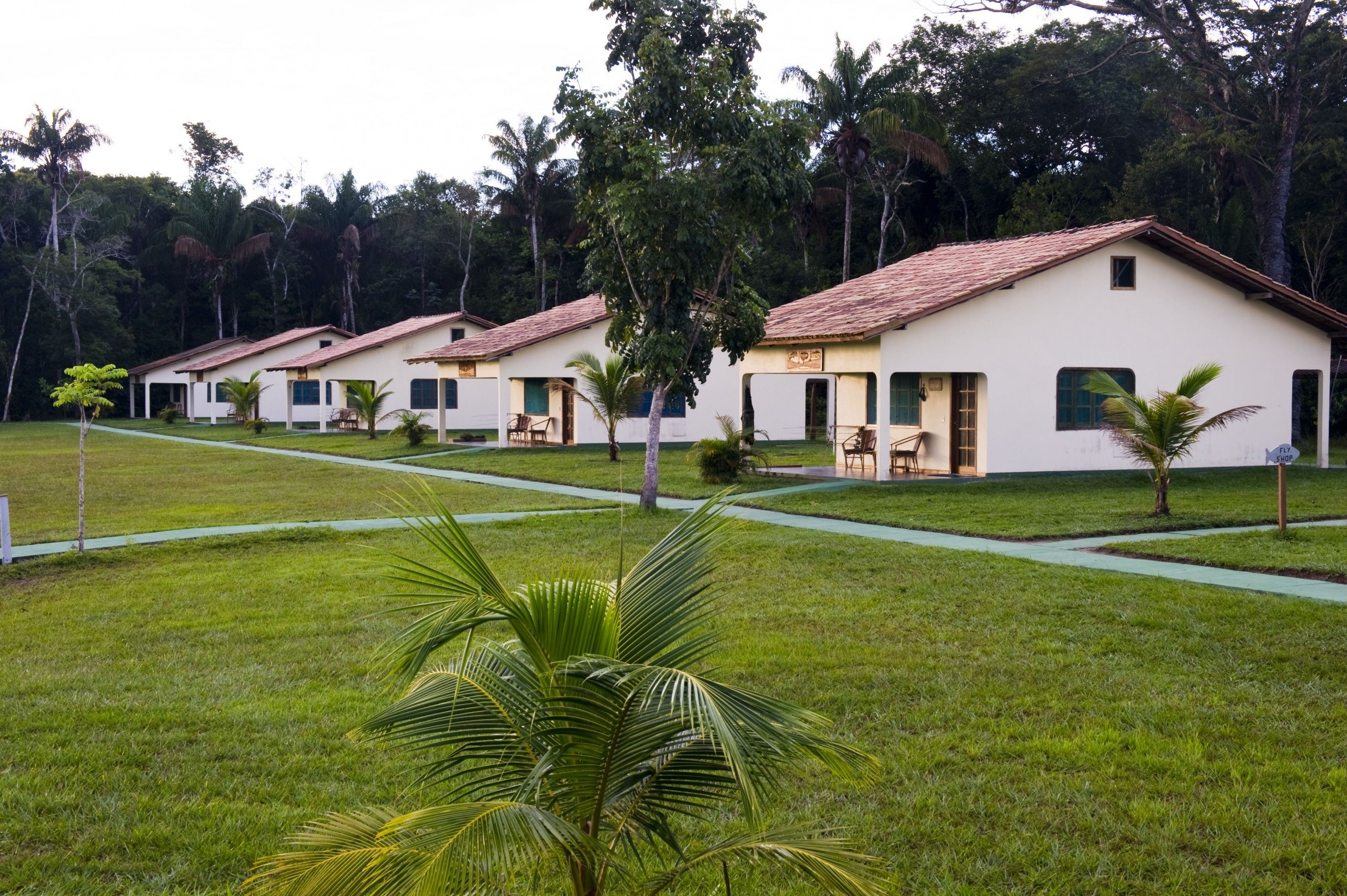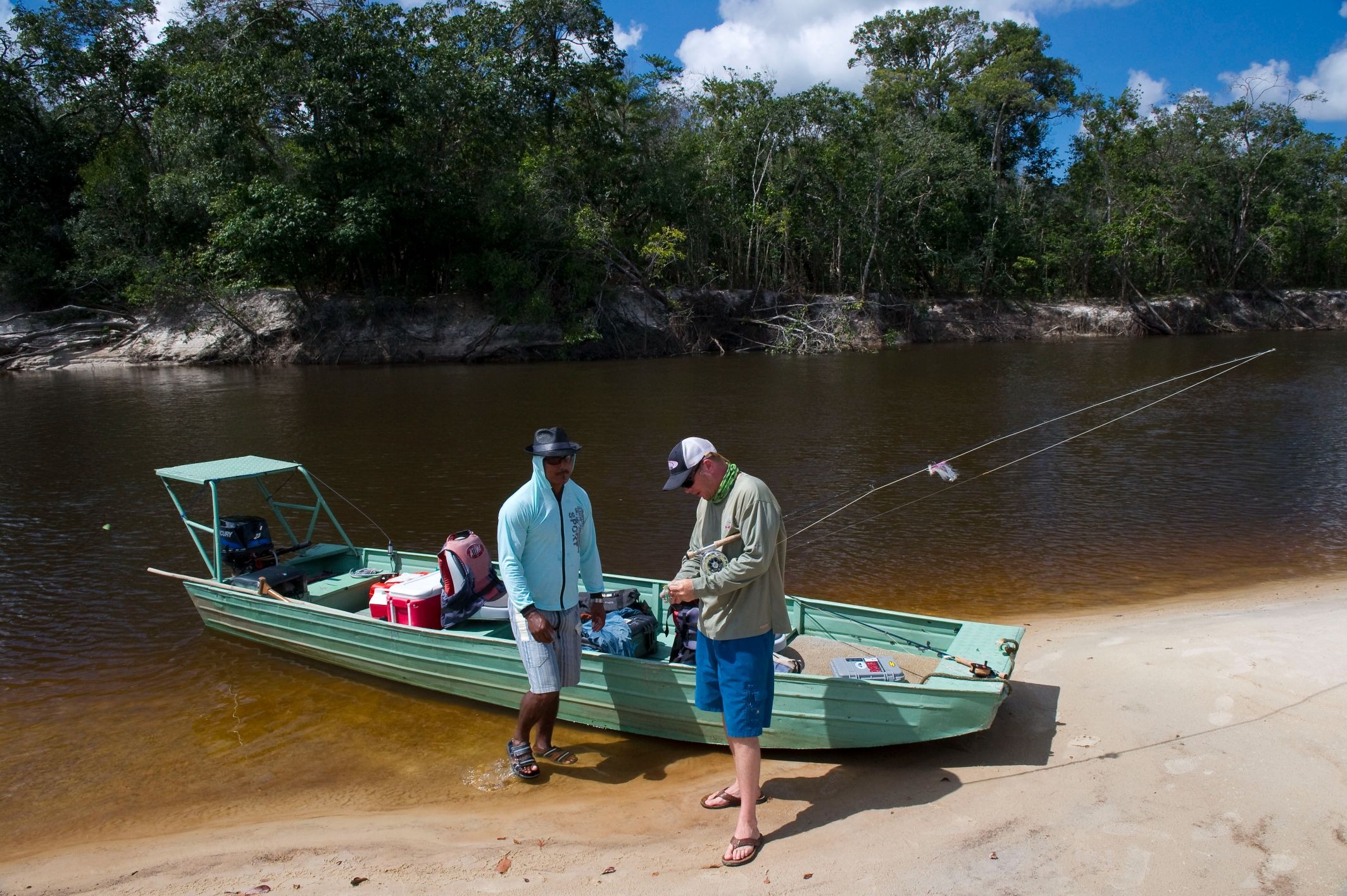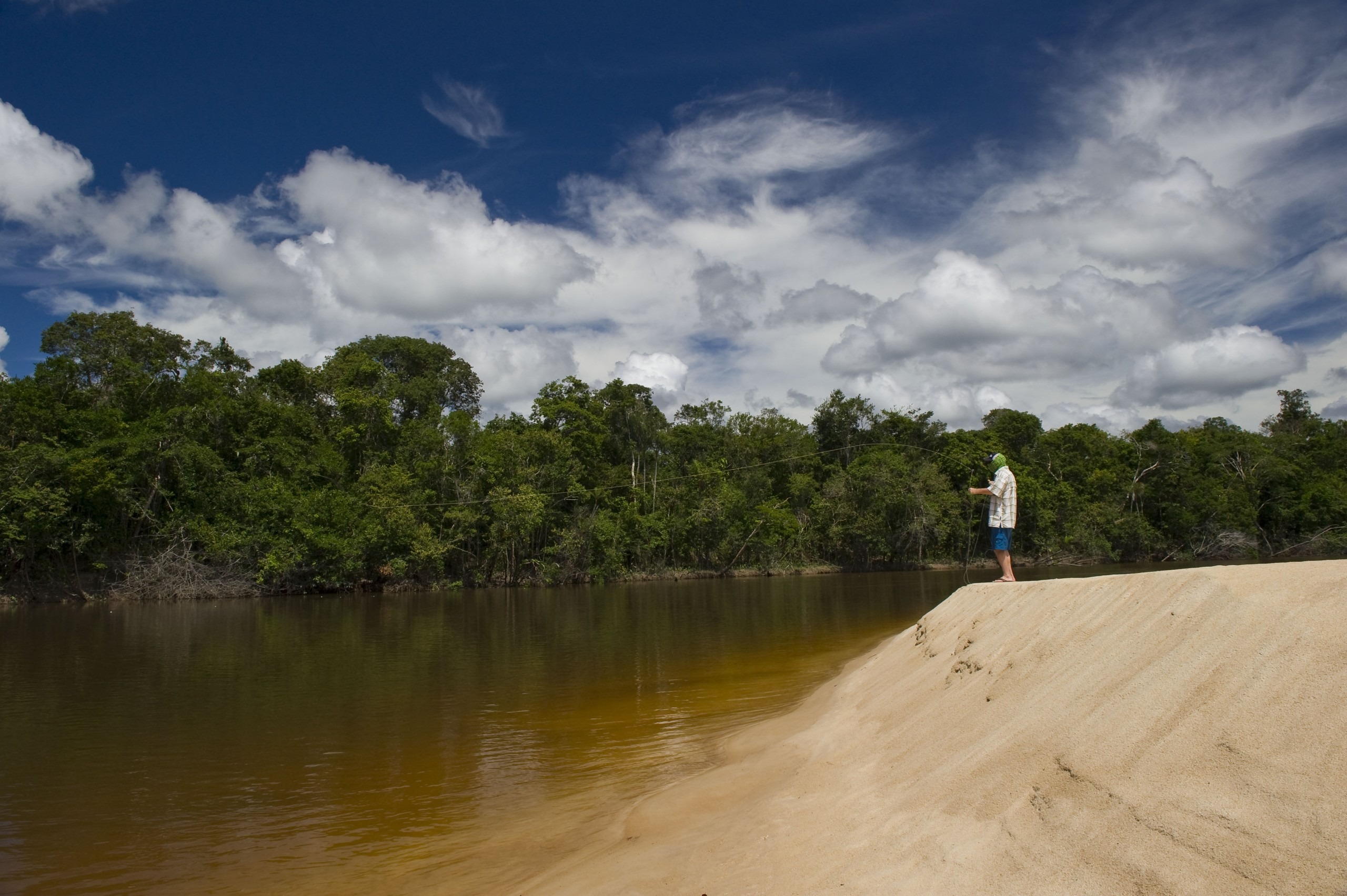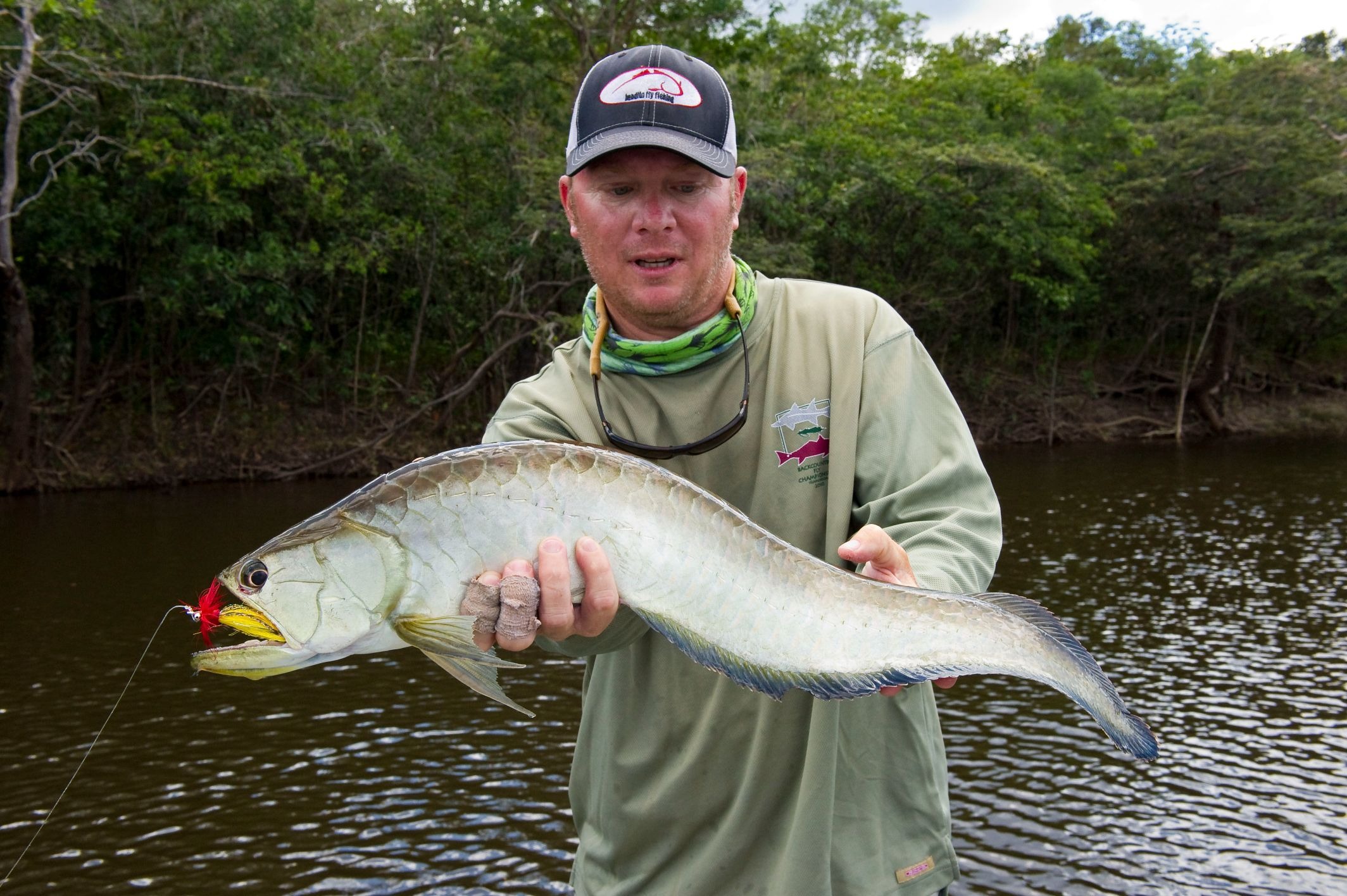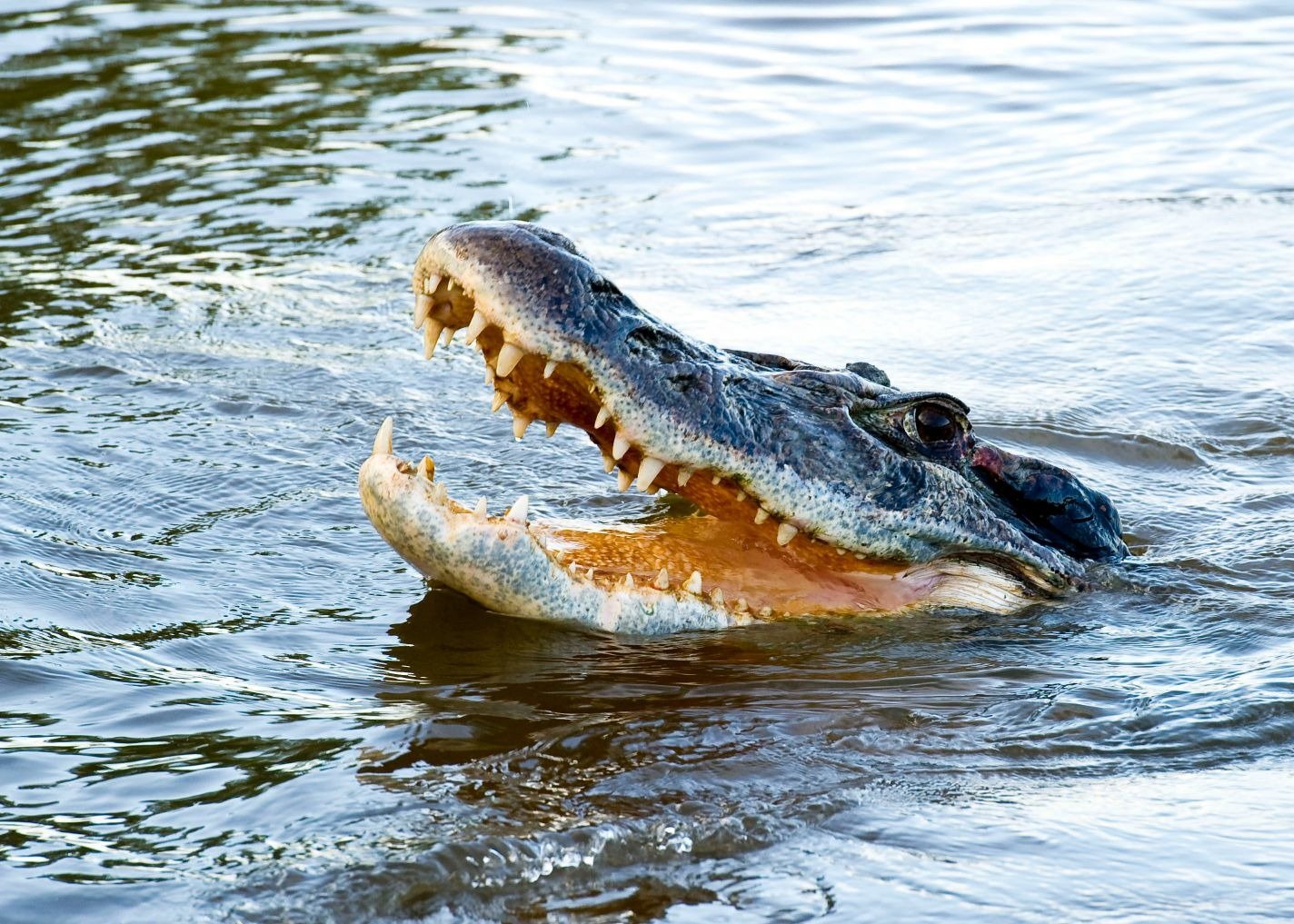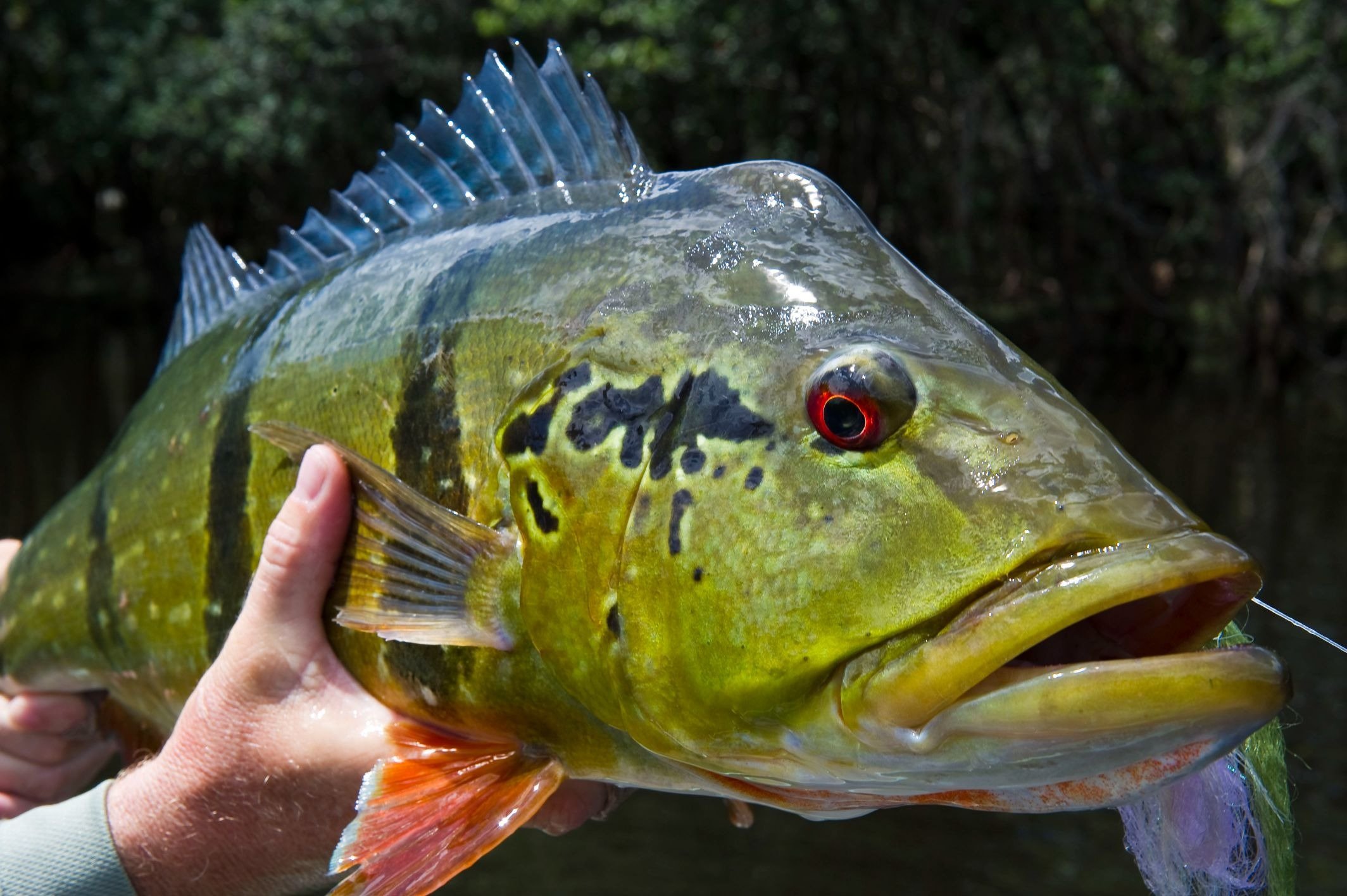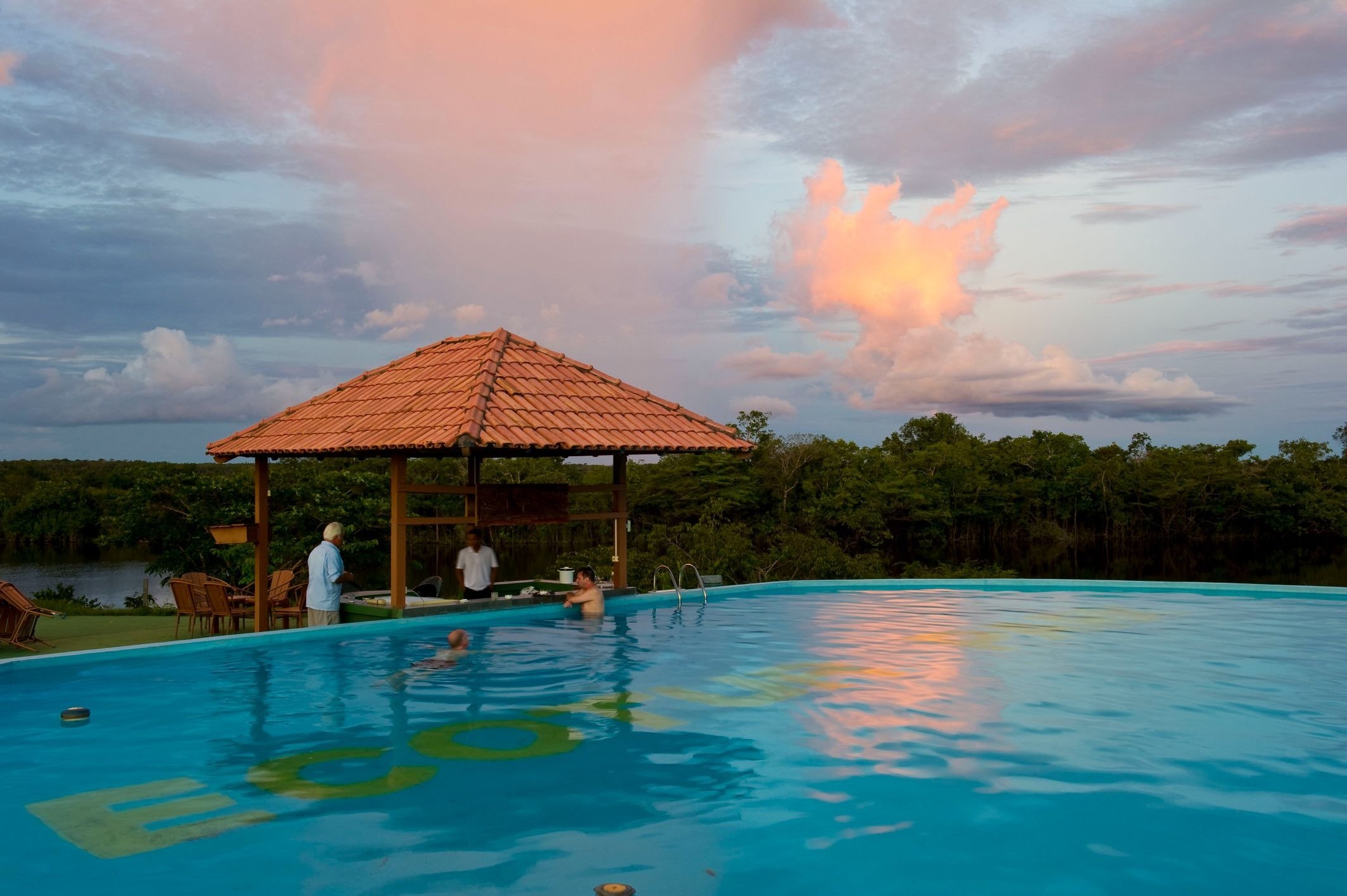 Similar Trips
Quick Reference Legend
Dive / Snorkel Program On-Site
On-Site Equipment
Preferred Couples Destination
Preferred Family Destination
Wi-Fi Available