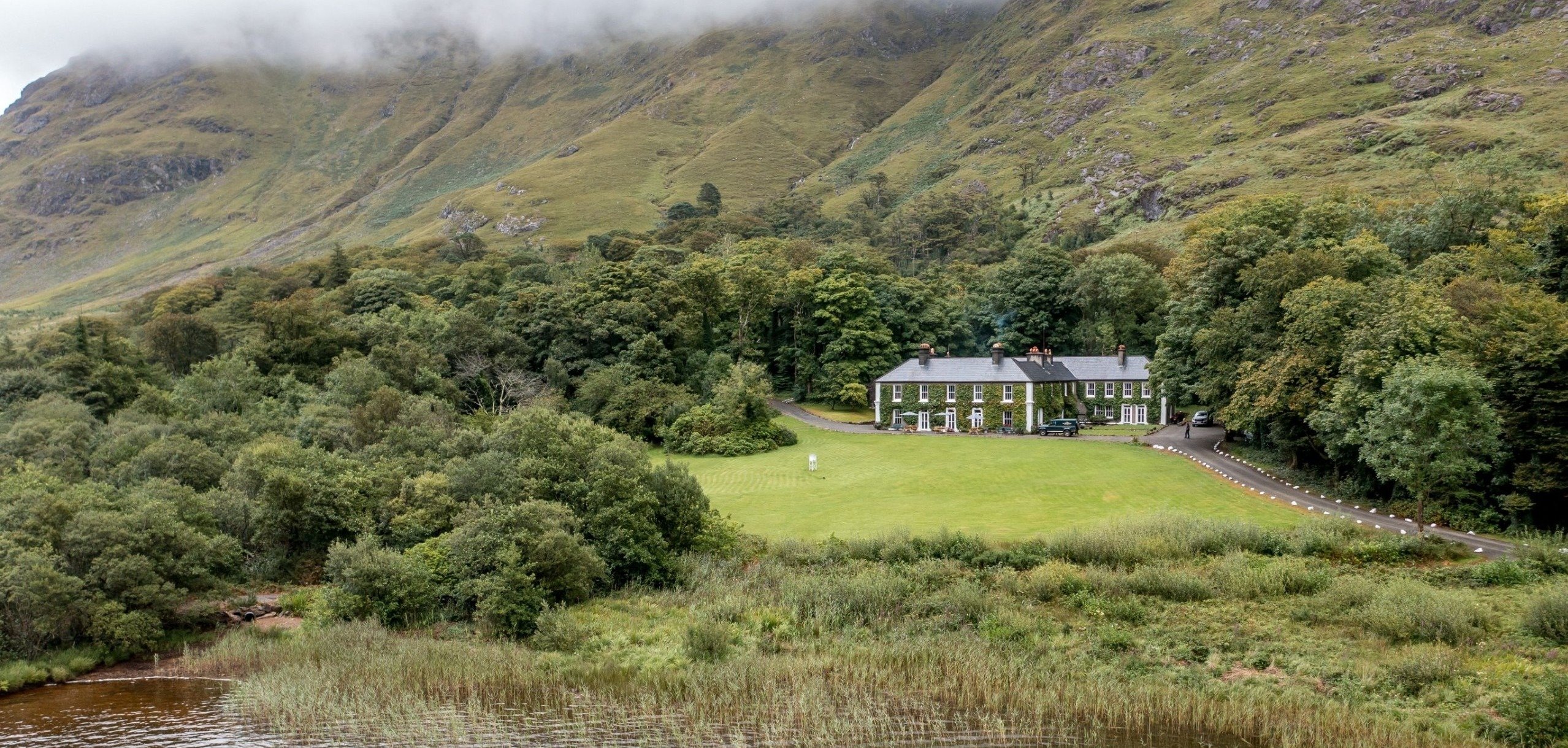 Ireland
The Great Fishing Houses of Ireland

Accommodations
Personalized by Trip

Season
March 17th-September 30th

Species
Atlantic Salmon & Brown Trout

Ideal For
Everyone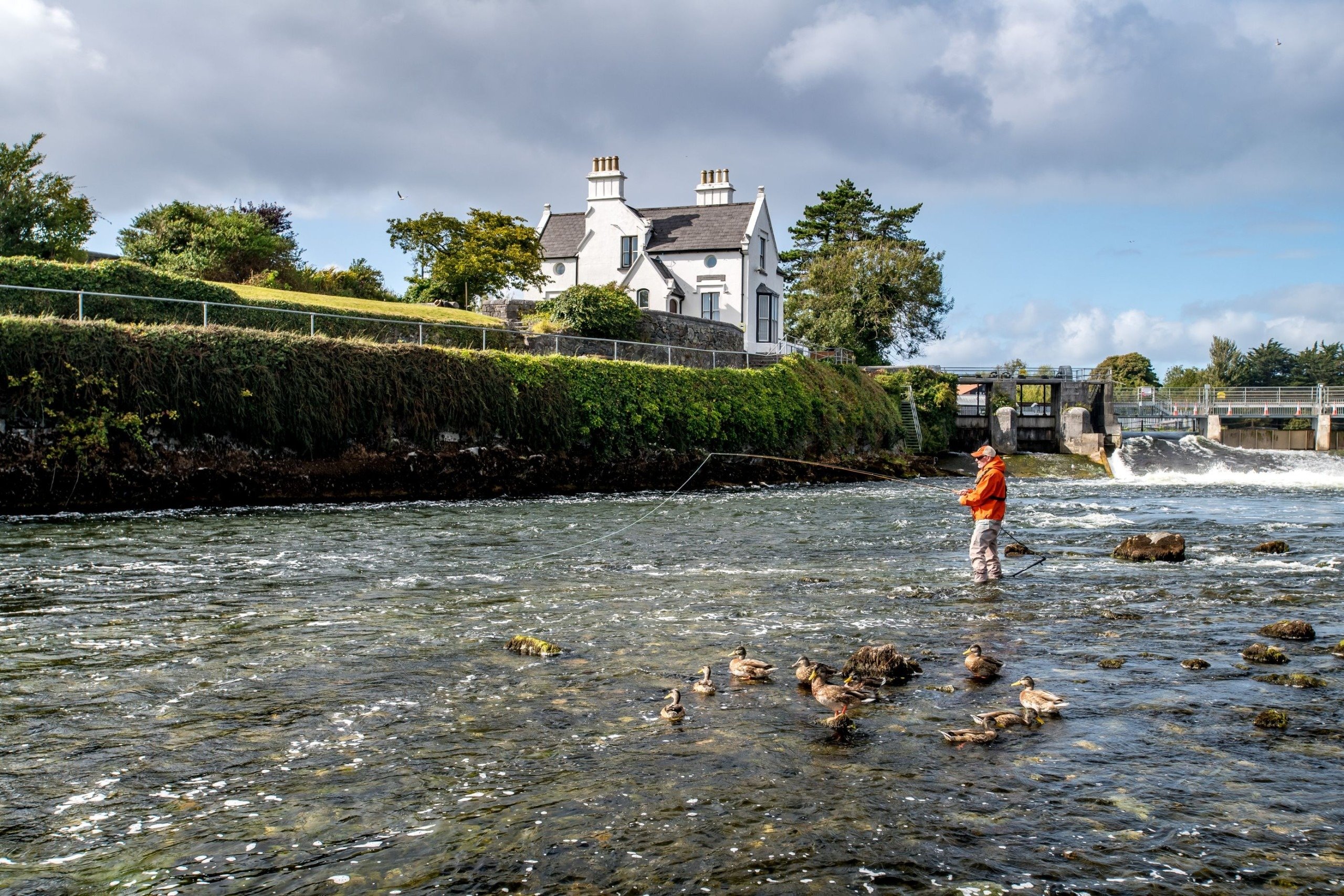 Customized Fly Fishing Experience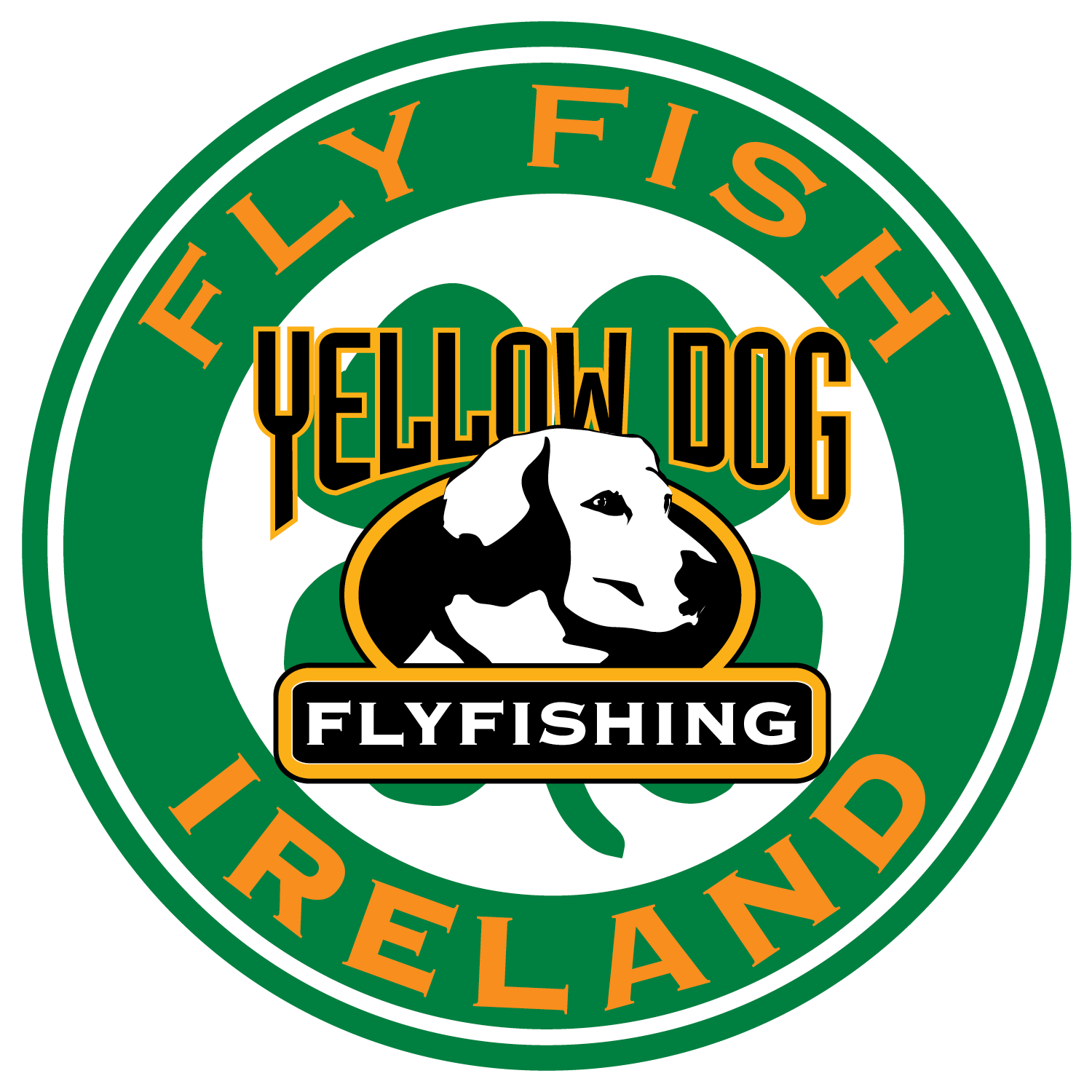 The Great Fishing Houses of Ireland are a unique collection of twelve of the finest fishing establishments and operations in Ireland. To be featured in this illustrious group, destinations have met the most stringent standards: exceptional accommodations, high-end services and facilities, and of course, incredible on-site fishing offerings. Every trip we book with the Great Fishing Houses is totally customized, and Yellow Dog can create itineraries that include any number of these historical and high-end operations. Accommodations range from quaint guesthouses to classic sporting hotels to historic castles, offering direct access to legitimate and productive fishing. Each location is managed by passionate and committed fly fishermen who employ knowledgeable and enthusiastic ghillies (guides) who are happy to share the best of Irish fishing. You will also be pleasantly surprised at the reasonable cost of fishing holidays in Ireland, and we feel that this is one of the best overall values in the entire world of freshwater fishing.
Toggle Between Categories: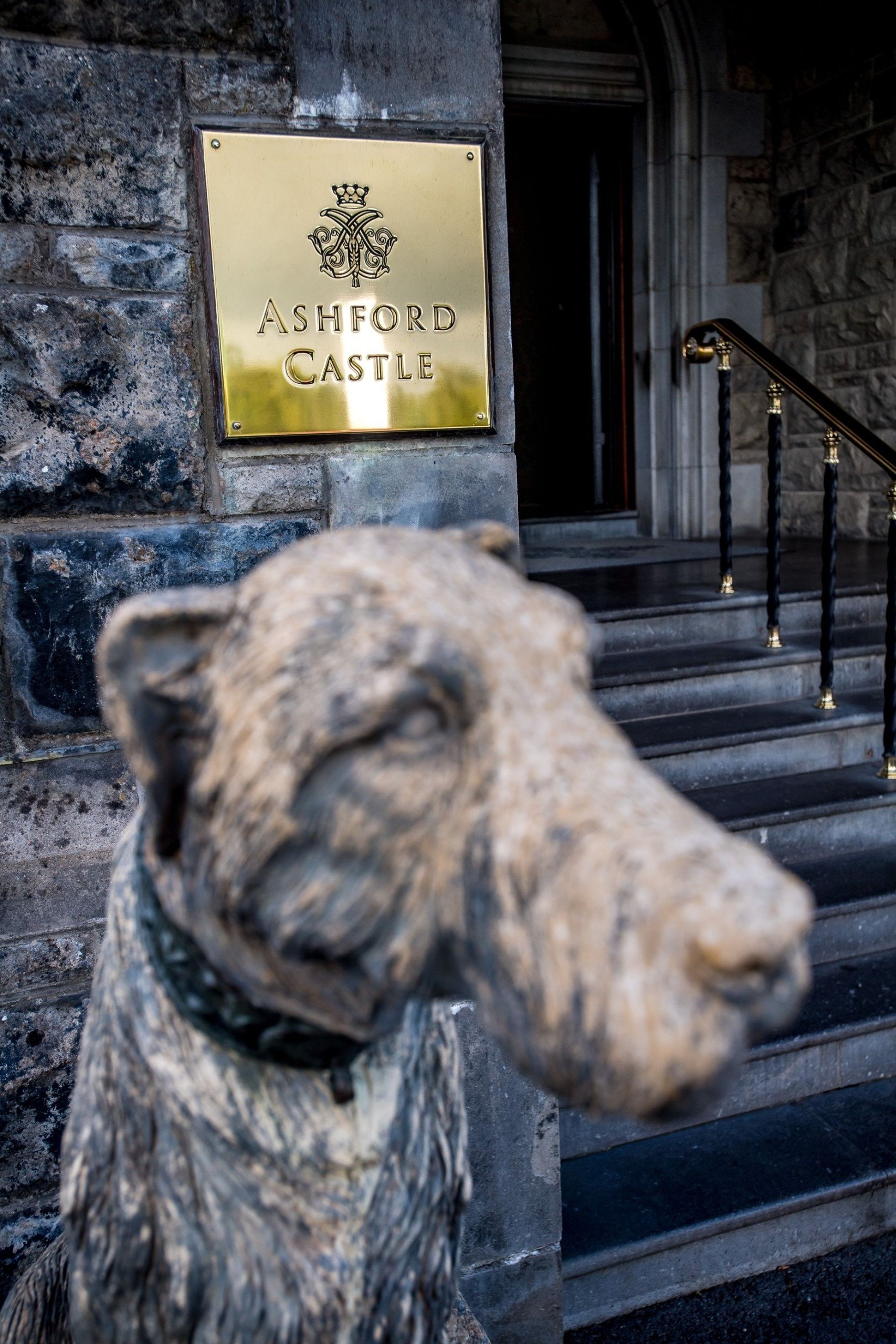 Lodging Locations and Options
While all twelve of the Great Houses offer excellent services, amenities, and accommodations, prices vary between each destination. Regardless of your budget, we can create the ideal itinerary with a custom package that includes a visit to two, three, or even four different operations throughout a single trip.
ASHFORD CASTLE
The magnificent five-star Ashford Castle is set on 350 acres on the picturesque shores of Lough Corrib. Dating back to 1228, the castle has entered a new chapter in its history as part of The Red Carnation Hotel Collection. With 83 spectacular rooms, suites, a Lakeside Cottage, a wealth of activities, and plenty of thoughtful touches, guests will enjoy acclaimed Irish hospitality on a grand scale. Activities offered at Ashford Castle include golf, tennis, fishing, boat cruises, falconry, horse riding, archery, and clay pigeon shooting.
BALLYNAHINCH CASTLE HOTEL & ESTATE
Ballynahinch Castle is a magnificent hotel in Connemara, surrounded by the Twelve Bens Mountains, rivers, and numerous lakes. There are 48 bedrooms and suites in the castle and main hotel area, each individually furnished with views of the river, mountains, or gardens. Located on a 450-acre estate, on-site activities include over 10 miles of walking trails, clay shooting, boat trips, wildlife viewing, and access to prime woodcock shooting habitat on 33,000 acres. Ballynahinch Castle is open year-round and is regarded as one of the finest salmon fisheries in Ireland. In addition, it was voted one of the top ten hotels in the UK and Ireland by the readers of Condé Nast Traveler Magazine (October 2016).
BALLYVOLANE HOUSE
Ballyvolane house is an award-winning Irish historic country house. There are six guest bedrooms at Ballyvolane, all of which are spacious, individually furnished, tastefully decorated, and extremely comfortable. Each room features en-suite bathrooms and plenty of natural light pouring through the large double-sash windows. Magnificent views overlook the formal terraced south and north gardens, ancient trees, parkland, and lakes. "Glamping" is also available for the more adventurous and romantic types in the gardens from May to September. Delicious home-grown food is taken communally in the grand dining room each night.
CAMILLAUN LODGE
This small, intimate Irish operation features four guest rooms accommodating 8-10 people. The lodge offers a secluded riverside setting with direct access to Lough Corrib. It is a short, five-minute walk to Oughterard town, and with Connemara nearby, it is an ideal location for anglers, walkers, and nature lovers. A floodlit tennis court, hot tub, game room, and mature garden are all amenities offered through the lodge. The menu emphasizes healthy eating, locally produced meats, free-range eggs, garden vegetables, and home baking.
DELPHI LODGE
One of the most famous fishing operations in all of Europe, Delphi is a delightful 1830s country house and fishing lodge located in one of the most spectacular settings in Connemara. It offers old-school accommodations, magnificent scenery, great food, and total tranquility. Situated in a wild and unspoiled valley of extraordinary beauty, the 1000-acre Delphi estate is one of Ireland's hidden treasures. The historic lodge, famous as a holiday hideaway, is surrounded by the tallest mountains in Connemara and overlooks the lakes and rivers of the Delphi valley: waters famous for salmon and seatrout.
LOUGH INAGH LODGE HOTEL
Lough Inagh Lodge Hotel is an enchanting country retreat set amidst breathtaking scenery in Connemara in the West of Ireland. The hotel is located in a traditional country house, with fishing, shooting, and numerous other outdoor pursuits available locally or on the estate. The hotel is set snugly in the aptly named Recess of Connemara. By no means a small house, Lough Inagh Lodge Hotel is dwarfed by the magnificent scale of the landscape. Lough Inagh offers 13 tastefully appointed rooms, five of which are furnished to deluxe standards. Originally a fishing lodge of the Berridge family, the hotel prides itself on its traditional menus based on wild game, fish, seafood, and other local produce. In addition to fishing and shooting (in season), activities include pony-trekking, hill climbing, and walking.
LOUNGUEVILLE HOUSE
Longueville House is a magnificent Georgian Manor House Hotel overlooking Cork's Blackwater Valley. Guests can enjoy superior accommodations and superb fishing, golfing, and horseback riding. The Longueville House Fishery comprises seven salmon fly fishing beats spaced out over a two-mile stretch on one of Ireland's finest salmon Rivers – the Munster Blackwater. The house was built in 1720 and stands at the center of a 500-acre wooded estate. The renowned kitchen is supervised by William O'Callaghan, who obtains his produce and meat from the estate's working farm.
MOUNT FALCON ESTATE
An 1876 Manor House designed by James Franklin Fuller in a Victorian Gothic fashion. It currently boasts 32 bedrooms in the main hotel, along with 30 separate lodges suitable for families or groups of anglers. The estate owns two miles of double bank fishing on one of Ireland's most prolific salmon fishing rivers – the River Moy. An on-site, three-acre trout lake offers fishing year-round, and the great lakes of Conn and Cullen that border the estate offer wild brown trout and pike fishing. Mount Falcon offers a dedicated heated rod room with drying facilities, with the option to use on-site fishing gear. Mount Falcon Estate is an anglers paradise, combining the finest cuisine with high-end accommodations.
RENVYLE HOUSE
Renvyle House Hotel & Resort is a 70-bedroom, family-run hotel located on a 150-acre estate. It is a historic hotel on the shores of the Wild Atlantic Way. Set amongst mountains, lakes, and the sea, Renvyle has a private lake with good numbers of wild brown trout. Saltwater fishing is possible on the beach outside the back door, and Head Chef, Tim O'Sullivan, is always happy to prepare your saltwater catch. Renvyle has its own beach, beautiful gardens, woodlands, and an outdoor heated swimming pool and hot-tub with views over the Atlantic. Renvyle is known for award-winning food, excellent service, and incredibly friendly staff.
ROCK HOUSE
A sporting lodge built in the West of Ireland in 1838, Rock House welcomes anglers and non-anglers alike. Visitors can enjoy a private 100-acre park with over 110 species of exotic trees and plants. This vast country house is ideally located not only on the shores of the Atlantic and on the Wild Atlantic Way but also near the Great Western Greenway and Ballycroy National Park. Rock House is one of County Mayo's top locations for salmon, trout, and sea-run browns, and Rock House owns the fishing rights on the upper beat of the Owenduff river and all of the Bellaveeny, a small inshore river. Both the Owenduff and Bellaveeny rivers are fly fishing only. In addition to an authentic wilderness fishing experience, Rock House also offers other activities like guided hill walks, painting workshops, walking on the beautiful beaches of Achill and Mulranny, and golf on several nearby courses.
SCREEBE HOUSE
Located on the wild Atlantic coast of Ireland, this Victorian fishing lodge (built in 1865) has long been famous for its hospitality, comfort, and fine cuisine. The lodge is located in the Connemara region, overlooking an inlet from the Atlantic Ocean, surrounded by countless lakes, rivers, imposing mountains, moors, and forests. This beautiful house boasts a large terrace and landscaped gardens that offer a magnificent view over Camus Bay and the original harbor. Screebe House has been family owned for many years, which is reflected in the careful attention to detail on all levels. All of the rooms are individually furnished with exquisite antique interiors. It was originally built as a hunting and fishing lodge by the Berridge family (the original owners of Ballinahinch Estate) in 1865. In 2010 the house was thoroughly renovated and returned to its former Victorian glory. With six double rooms, Screebe offers sleeping accommodations for fifteen people.
Food and Beverages
At most of the Great Fishing Houses, breakfast is included in all packages, as well as lunch for all fishing days. Some houses offer a full restaurant service with your party sitting at its own table, while others are known for formal sit-down meals where all guests eat together at a large table, perhaps with a set menu. All Great Fishing Houses have a wine and beer license unless otherwise indicated.
Typical Length of Stay
All packages are completely customized, and trips of any duration can be arranged. Yellow Dog recommends to book your trip well in advance (at least 6-8 months before arrival) to guarantee availability during the prime dates of the season (March through October). While shorter itineraries can be accommodated, we recommend that anglers try to book at least a week-long package to include two, three, or even four Great Houses locations in an overall trip itinerary.
Non-Angling Activities and Options
The entire country of Ireland provides excellent opportunities for non-anglers, couples, and families to enjoy themselves during their stay. While all of the Great Fishing Houses operations have established guided angling programs, they also offer an incredible line-up of non-angling activities. They include hiking, golf, exploring small Irish villages, live music, museums, cathedrals, kayaking and canoeing, and much more. As most trips begin and end in Dublin (Shannon or Limerick are also options) there are countless things to see and do in the city.
Internet / Communications
Most of the Great Fishing Houses offer very reliable Wi-Fi connections, and cell service is great throughout Ireland.
Deposit and Cancellation Policies
Each house has its own policy on booking deposits and cancellations, and Yellow Dog will provide this information during the booking process.
Credit Cards
Most houses accept Visa and Mastercard. Some also accept American Express and Diners Club. Please check with Yellow Dog for all on-location payment options.
Gallery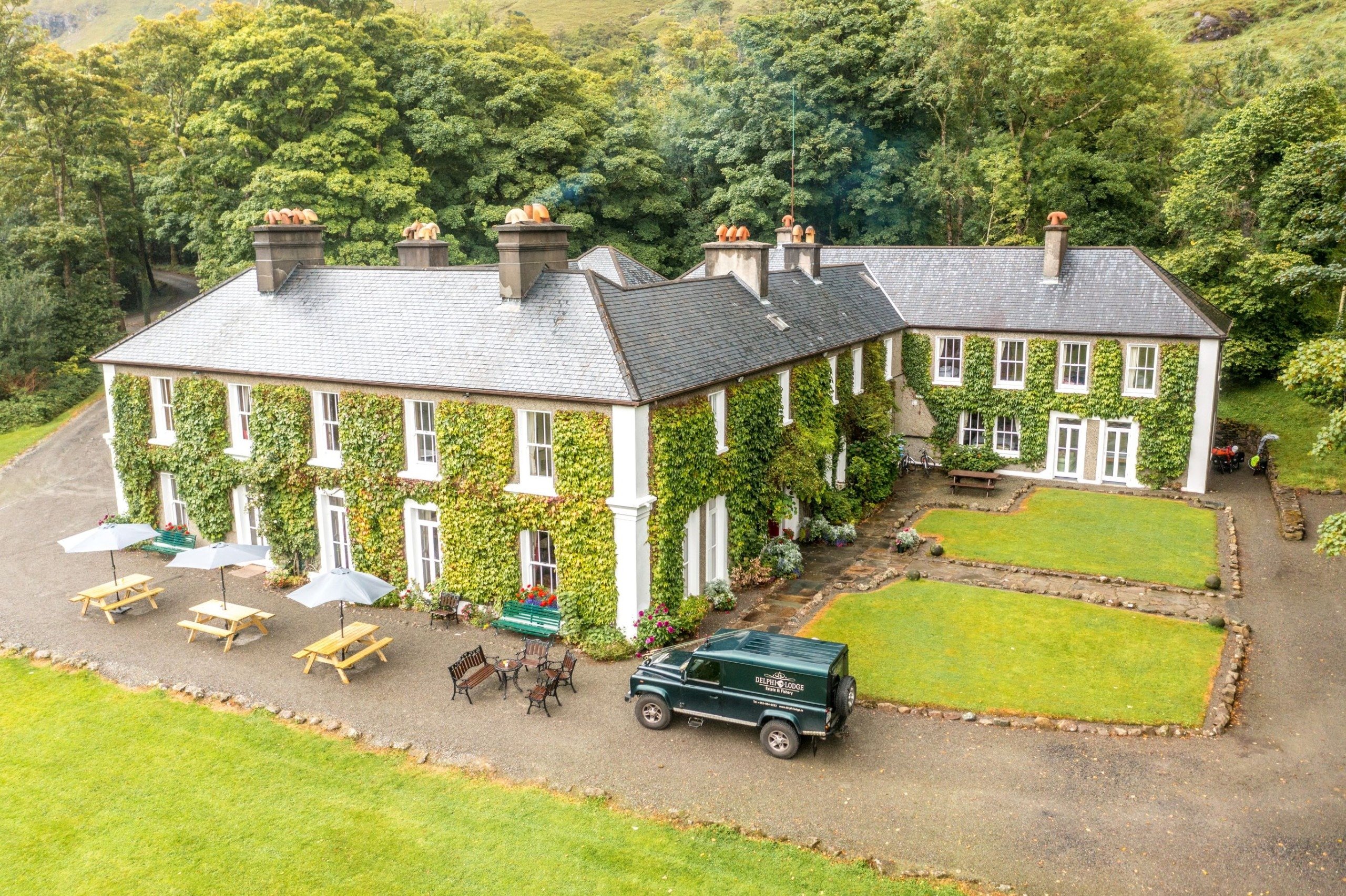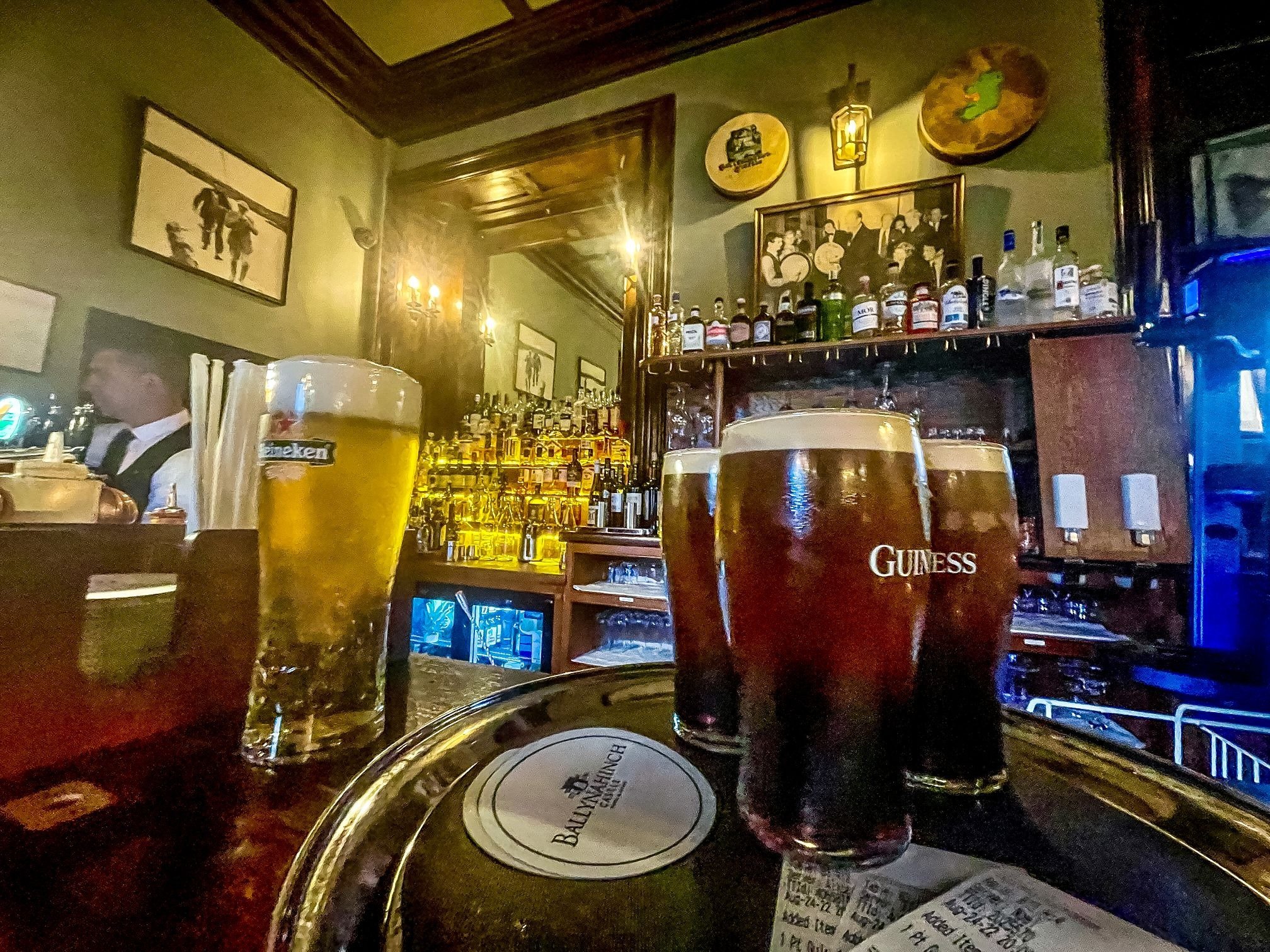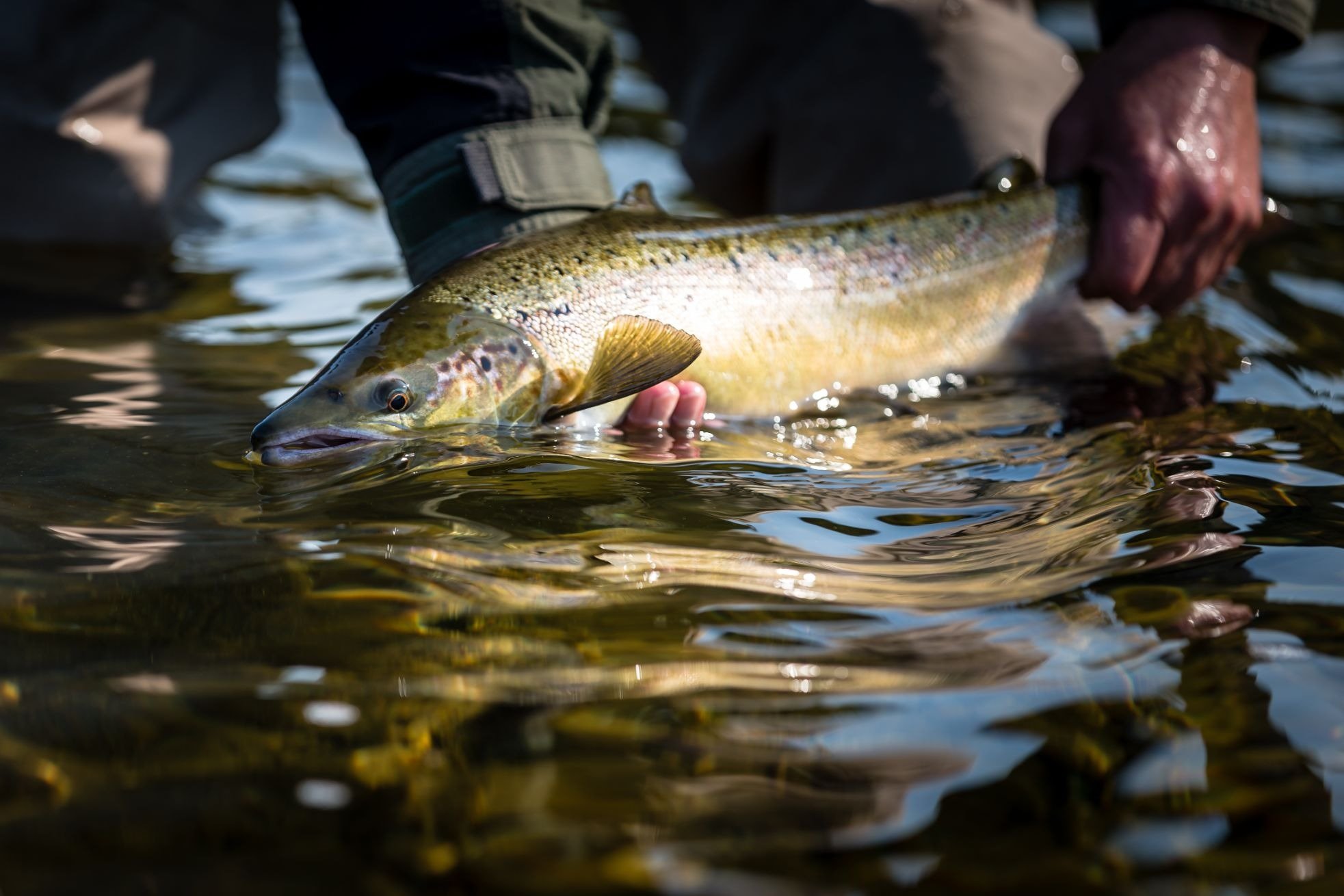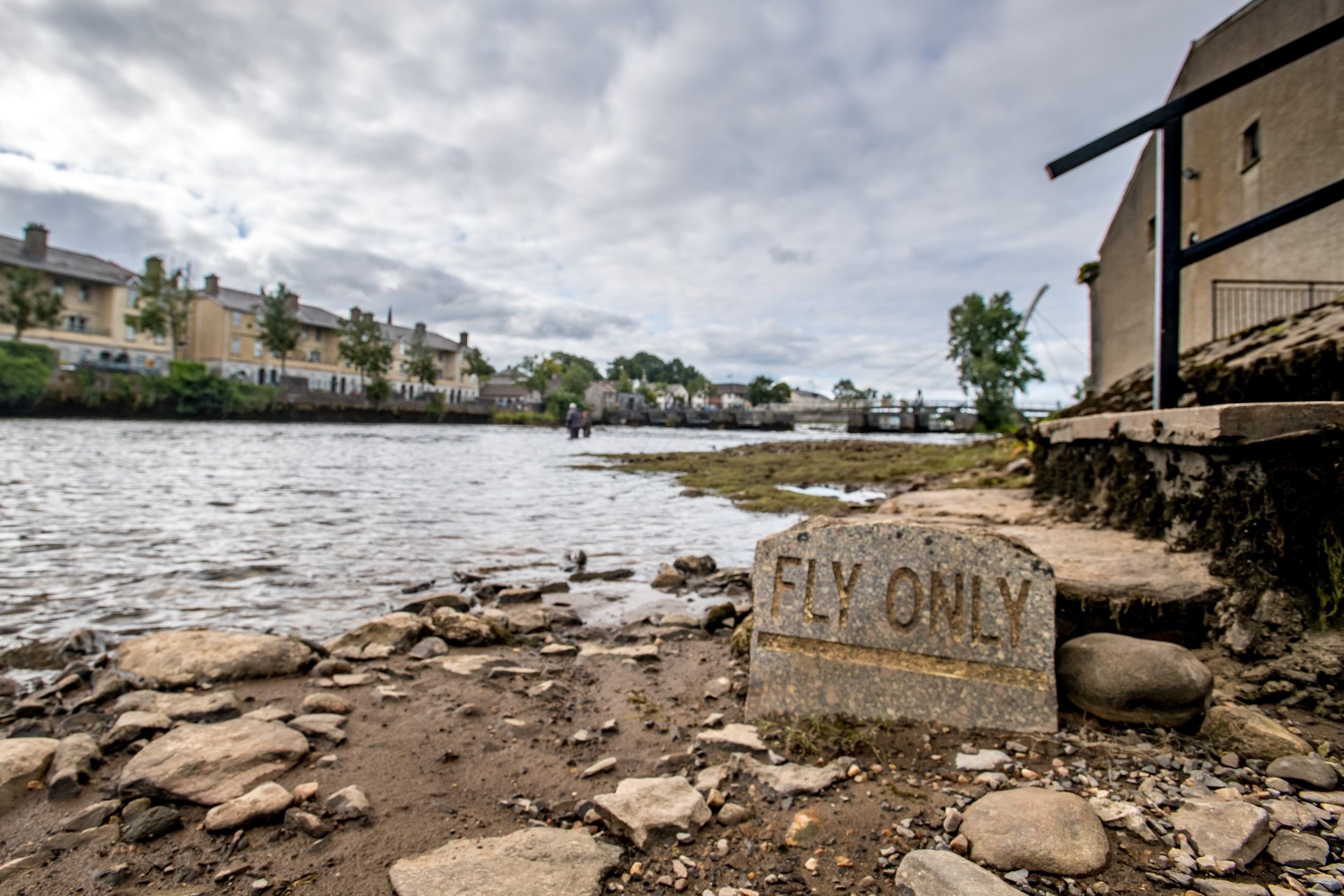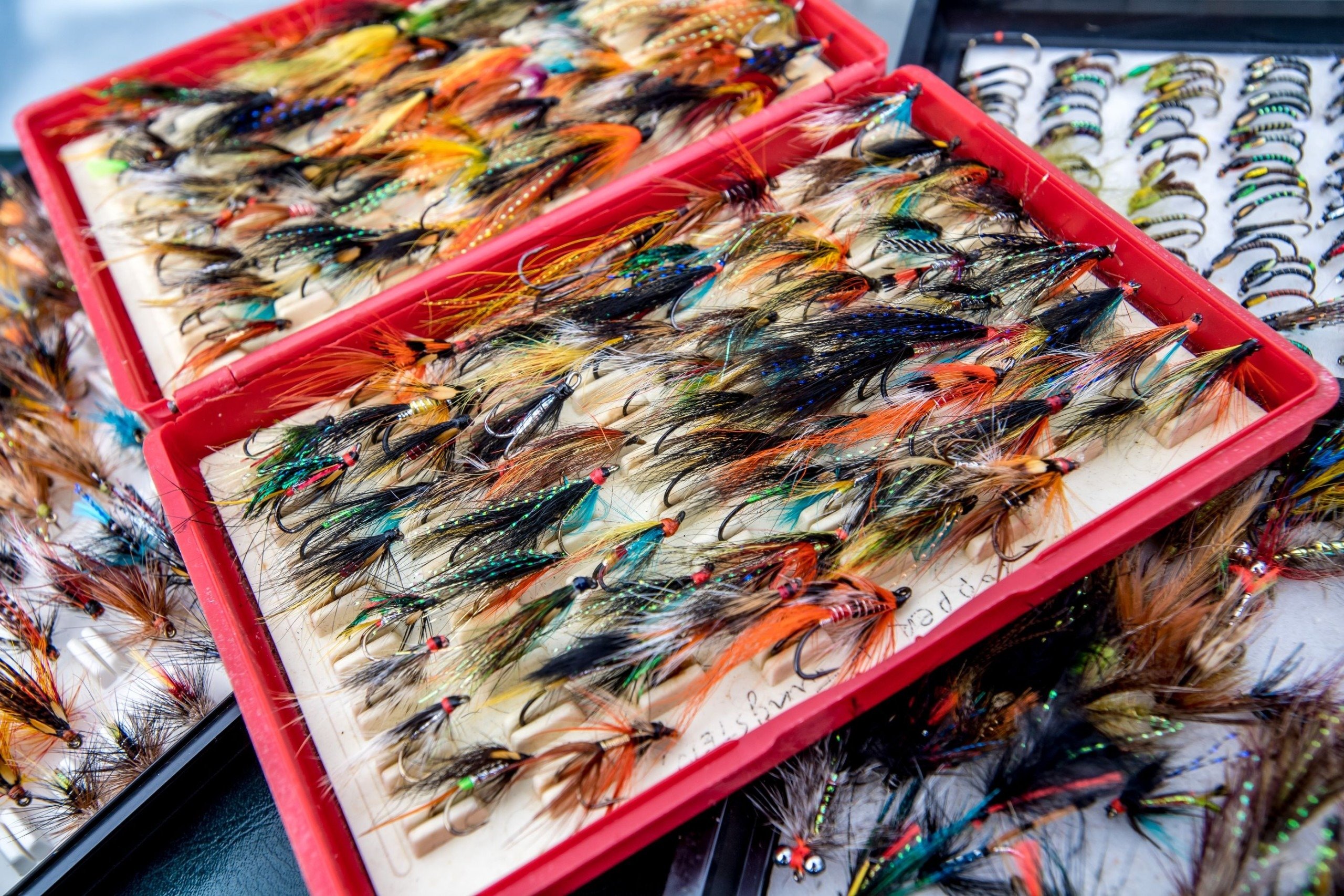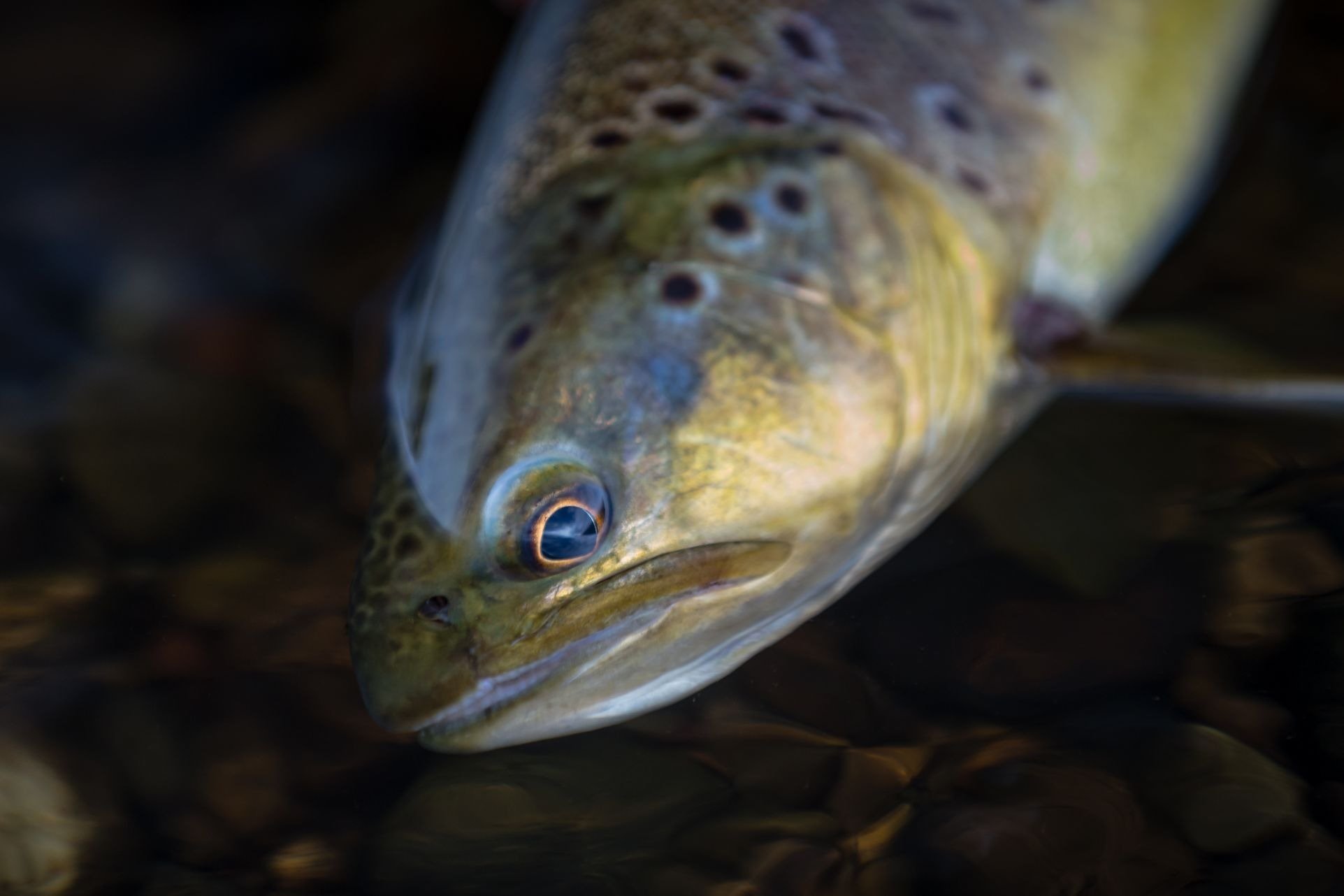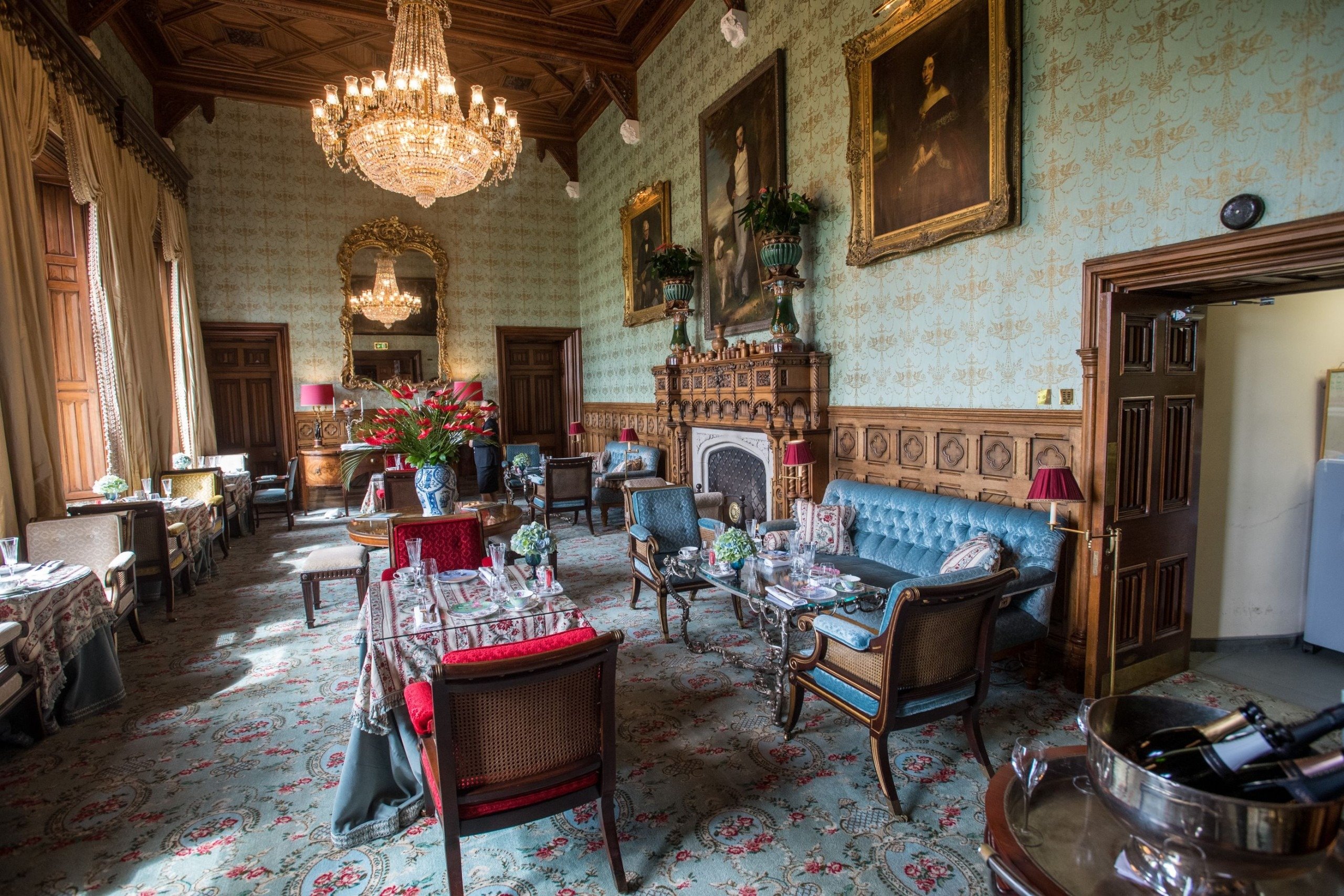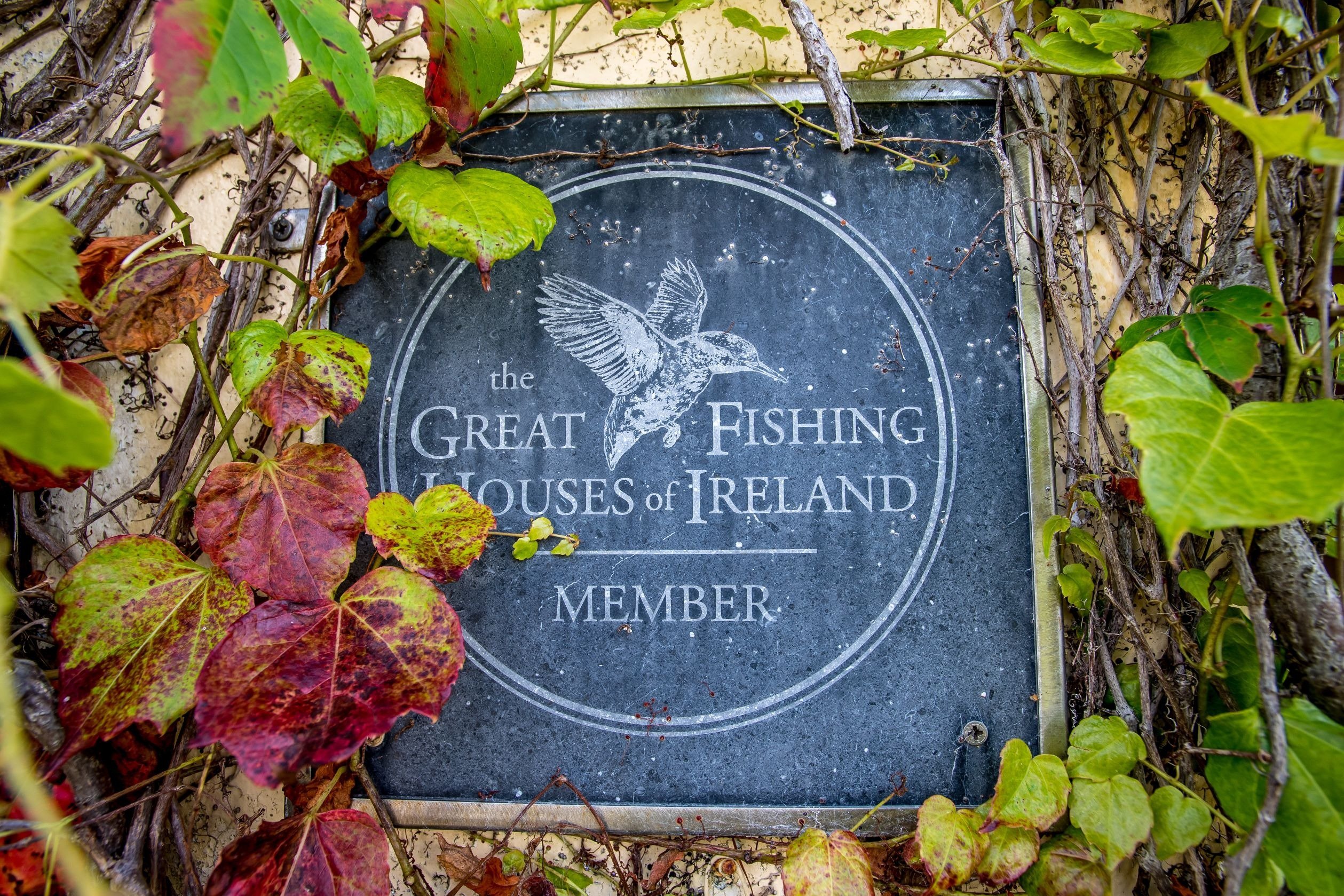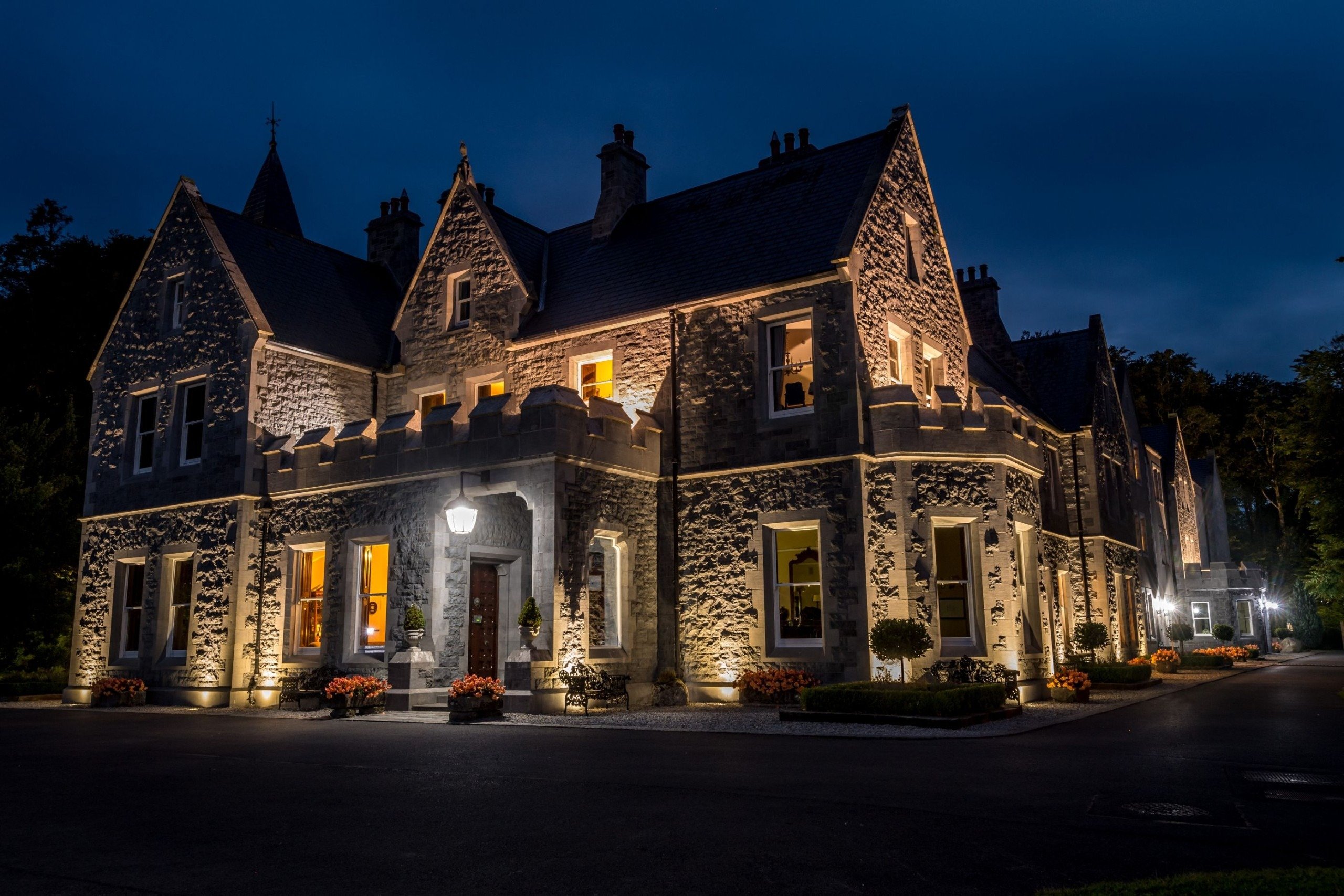 Similar Trips
Quick Reference Legend
Dive / Snorkel Program On-Site
On-Site Equipment
Preferred Couples Destination
Preferred Family Destination
Wi-Fi Available