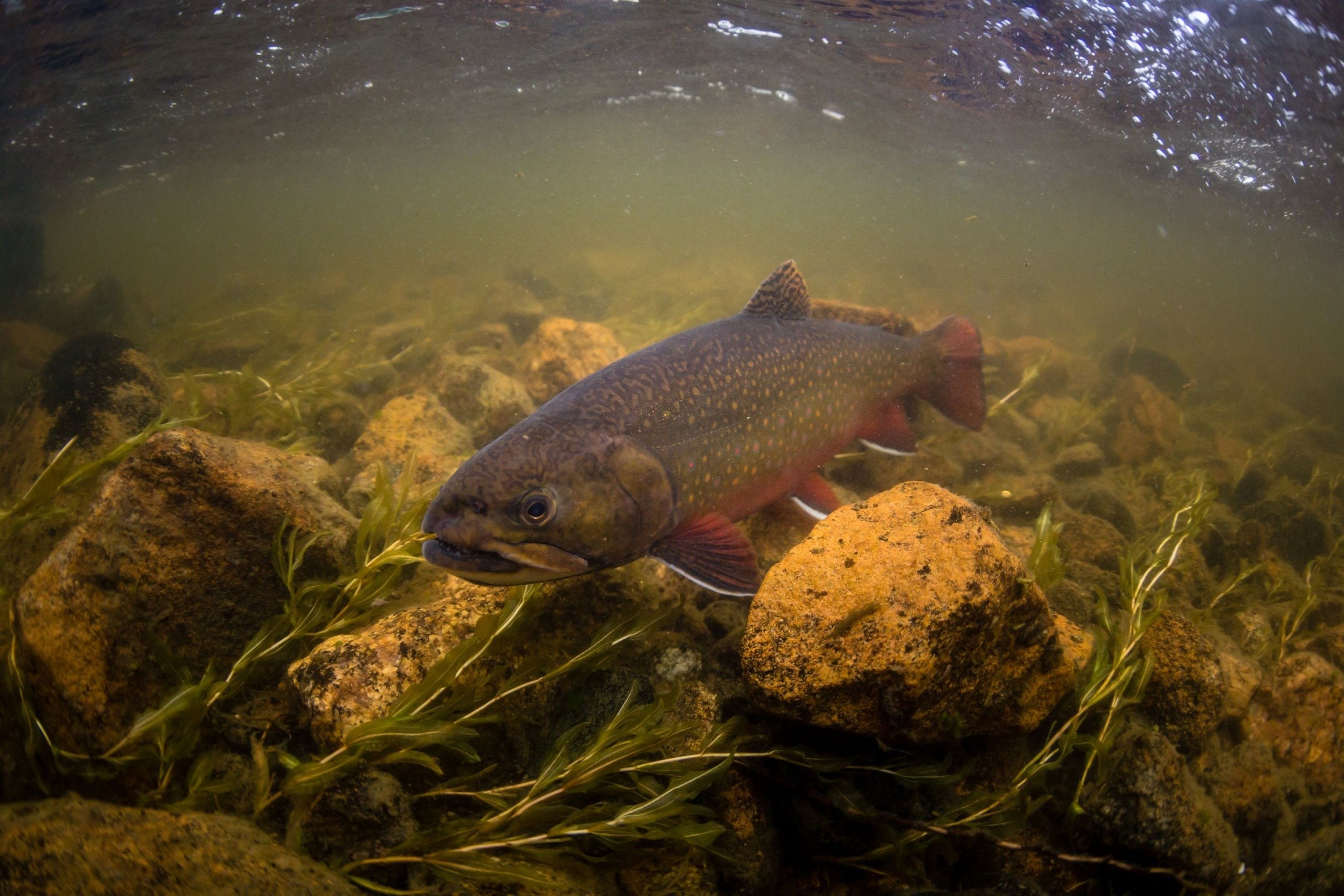 Canada
Miminiska Lodge
Ontario

Accommodations
Comfortable, Air-Conditioned Lodge Rooms

Season
April-October

Species
Brook Trout, Northern Pike & Walleye

Ideal For
Families & Couples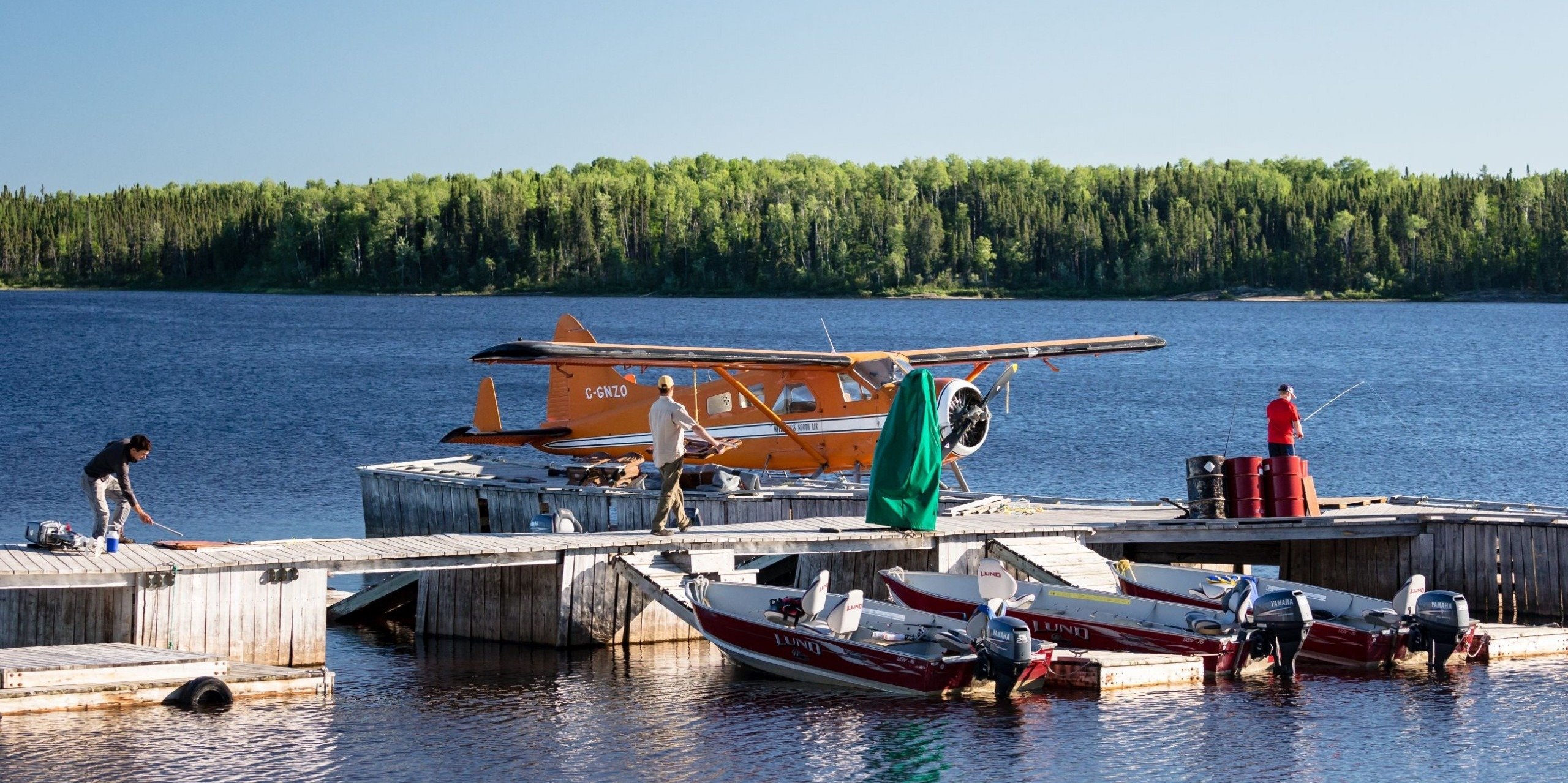 Remote Fly-Out Fishing in Ontario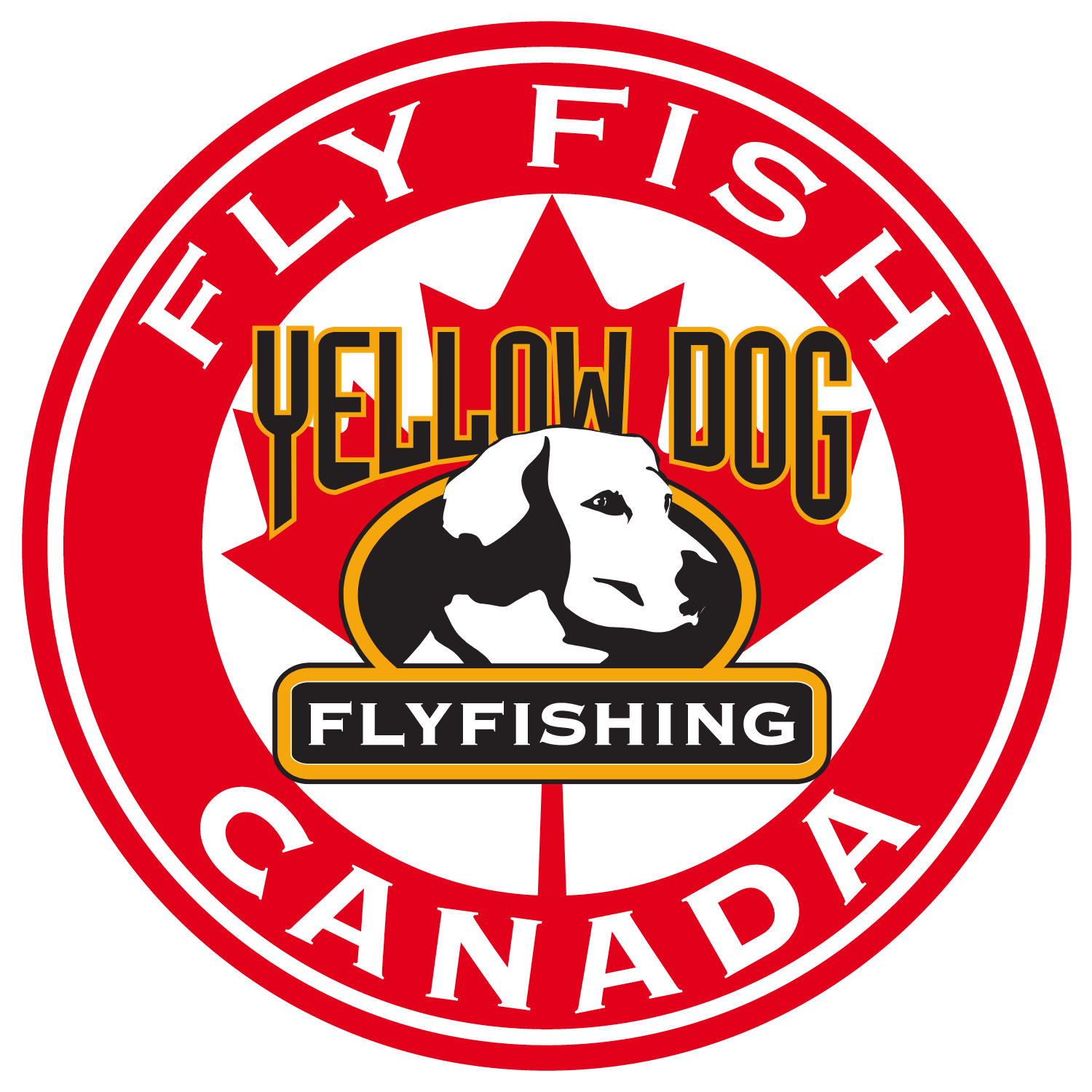 Located 235 miles north of Thunder Bay, Ontario, Miminiska Lodge sits on a natural spit in the widening of the famous Albany River in Canada's Arctic watershed. Here, there aren't any roads. Access is by floatplane or private jet only and Miminiska is the only lodge for miles. Welcome to the land of giants, where brook trout, northern pike, and walleye all await you. Our fly-out fishing program offers anglers access to rivers and lakes that rarely see anyone throughout the season, some don't see people for years. Fly fishing packages encompass daylong floats or overnight adventures for big boorish brook trout, and fly-out adventures to backcountry lakes in search of trophy northern pike. Four and six-night adventures are offered, all based out of Miminiska Lodge.
Toggle Between Categories: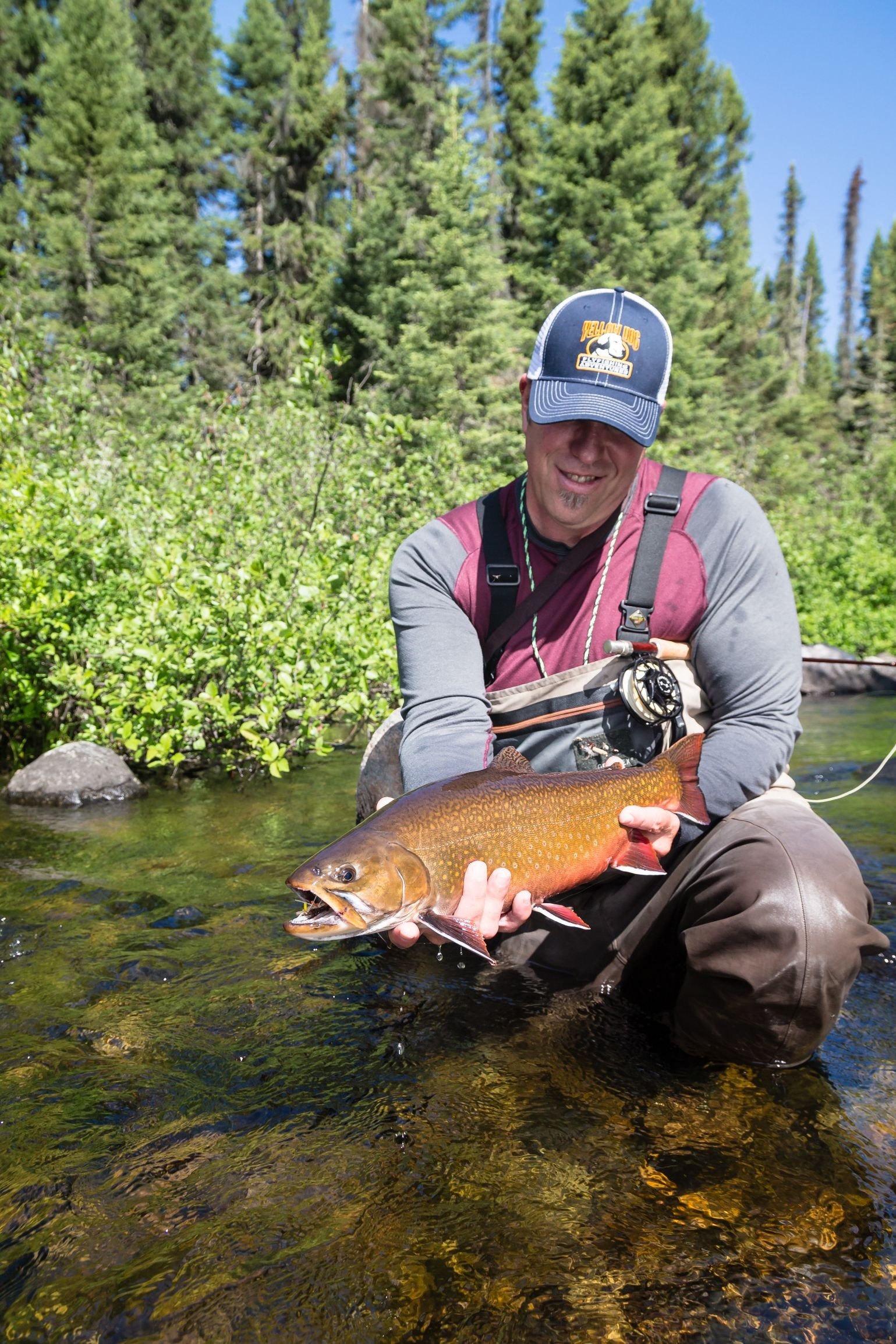 Lodging Details
Miminiska Lodge is a full-service lodge with all the amenities for the utmost in luxurious comfort in Canada's north. The lodge hosts main lake anglers as well as our fly-out guests. Accommodations at the lodge consist of 3 personal cabins (each sleep 4) as well as 3 chalets (each sleeps 8-12). All cabins offer 24-hour power, hot and cold running water, 3 piece indoor restrooms, wood-burning fireplaces, linens, and towels. Our well-appointed main lodge consists of a games room, meeting room, living room (with satellite TV and Wi-Fi) bar, and dining room. It's a wonderful atmosphere to relax, enjoy a cocktail, and reminisce about the day's catch and experience!
Food and Beverages
Miminiska lodge offers superb dining with hot breakfast and packed lunch or freshly prepared shore lunch made to order. Enjoy appetizers and complimentary beverages each evening before you sit down to a hearty 3-course dinner in our dining room. Any special alcoholic requests can be accommodated during our pre-trip planning sessions.
The lodge can easily set up a daily shore lunch at Shore Lunch Island on the main lake if desired consisting of freshly caught walleye cooked cast-iron style over an open fire. The shore lunch is incredible and highly recommended for at least one day during a package!
Typical Length of Stay
Packages at Miminiska lodge can be either four (4) nights or six (6) nights. The lodge can customize a package of a longer stay if requested. All fly-out trips are weather dependent and offered as an add-on to the base package rate.
Non-Angling Activities and Options
Miminiska Lodge is a wonderful location for other outdoor activities as well. Bird watchers, hikers, eco-hunters (wildlife photographers), and water sport enthusiasts have a wide variety of guided or non-guided adventures to choose from. Take the family and explore the region by canoe, or standup paddleboard. Learn ancient Ojibway customs from locals and visit culturally significant sites steeped in Canadian history. Stealthily glide toward unsuspecting moose or caribou in a kayak or go on an aerial sightseeing adventure in our De Havilland Beaver. Throw a dart on a map and land on your own personal lake for a picnic before you tour back to the lodge. Enjoy a wood-burning sauna, take a swim or simply lounge on the beach and finish your book. Miminiska Lodge isn't just about fishing and can easily accommodate anglers and non-anglers alike.
Internet / Communications
Miminiska Lodge offers free Wi-Fi/internet access in our main lodge as well as Satellite TV. They also have an emergency satellite phone and Spot GPS locators for all fly-out adventures.
Gallery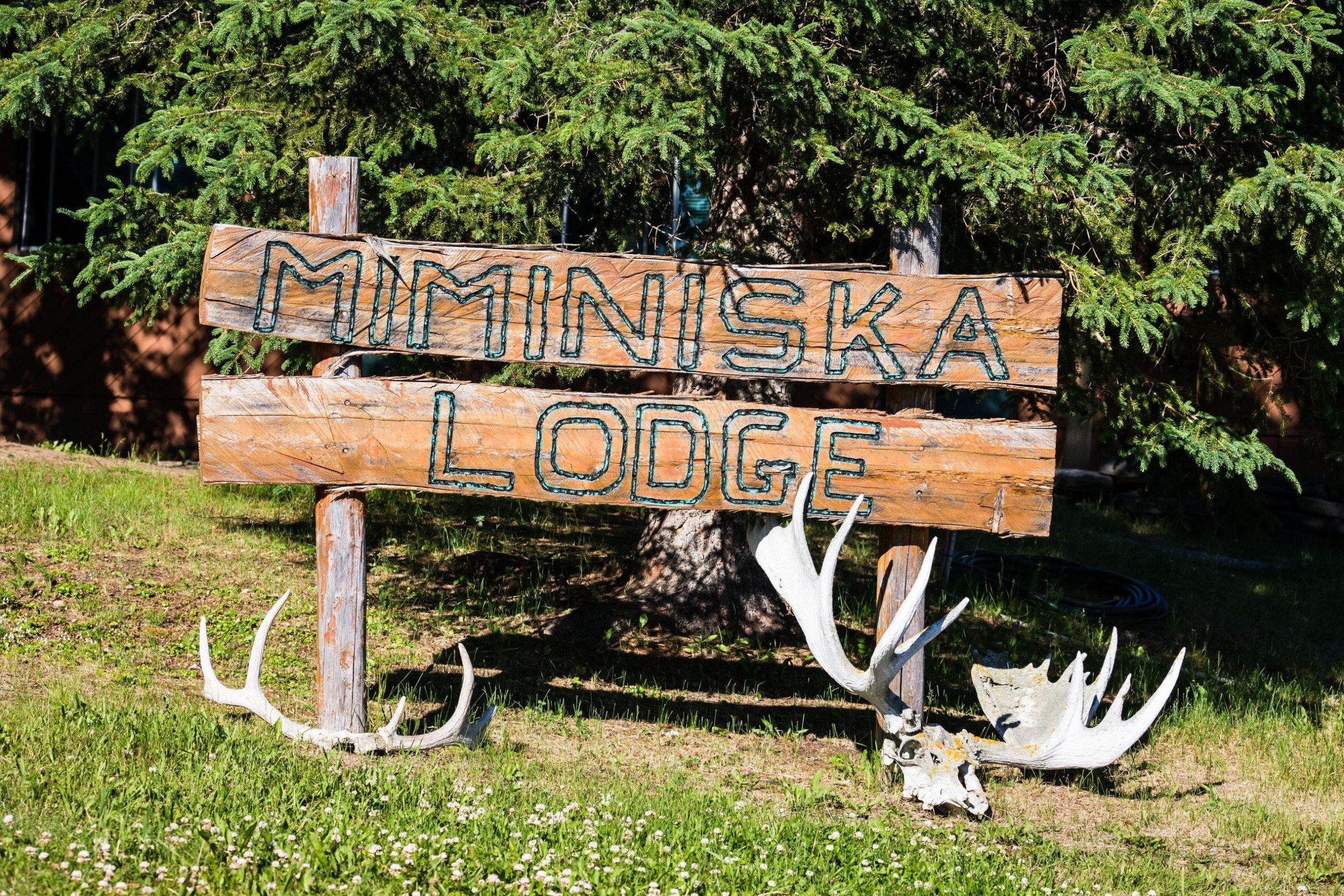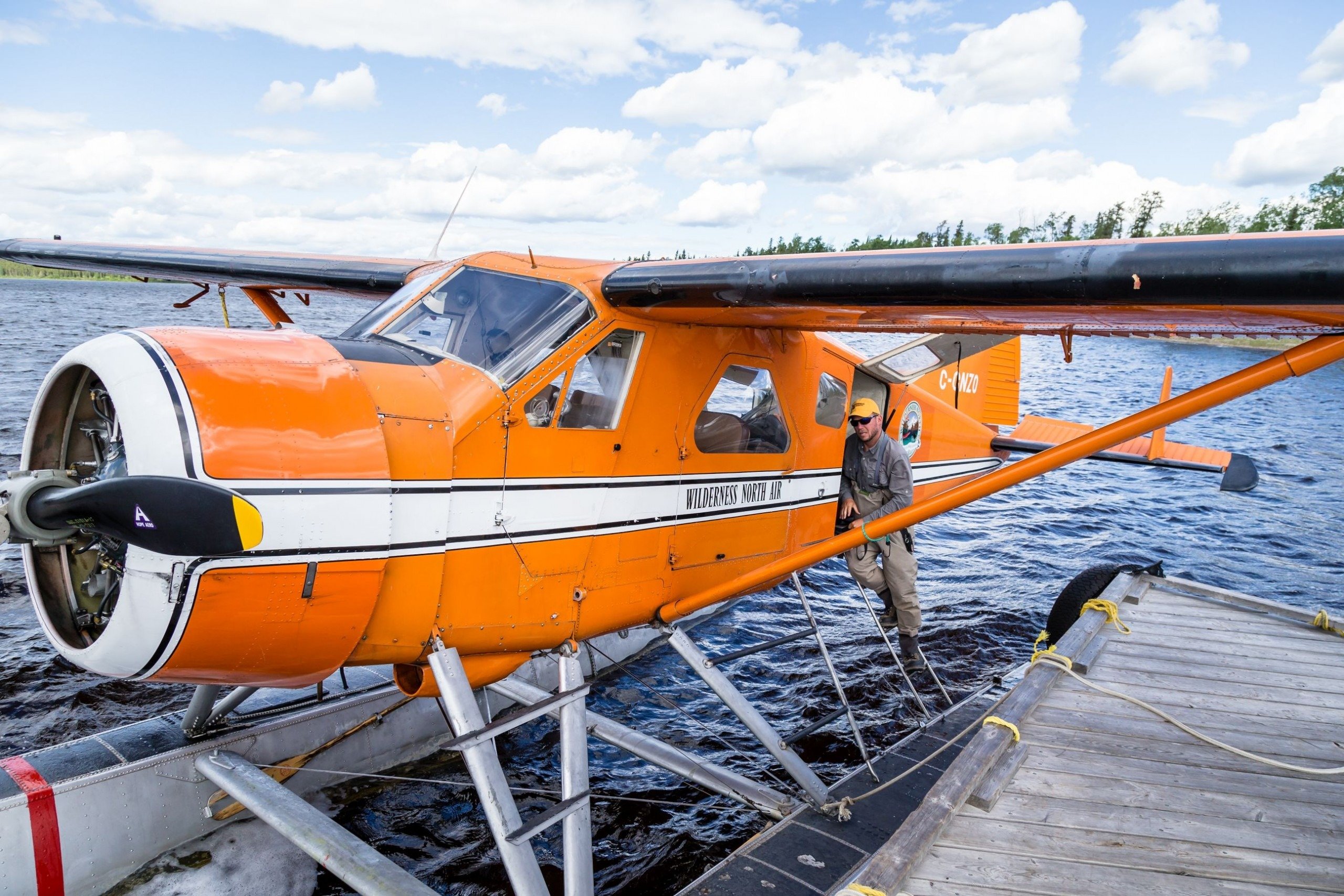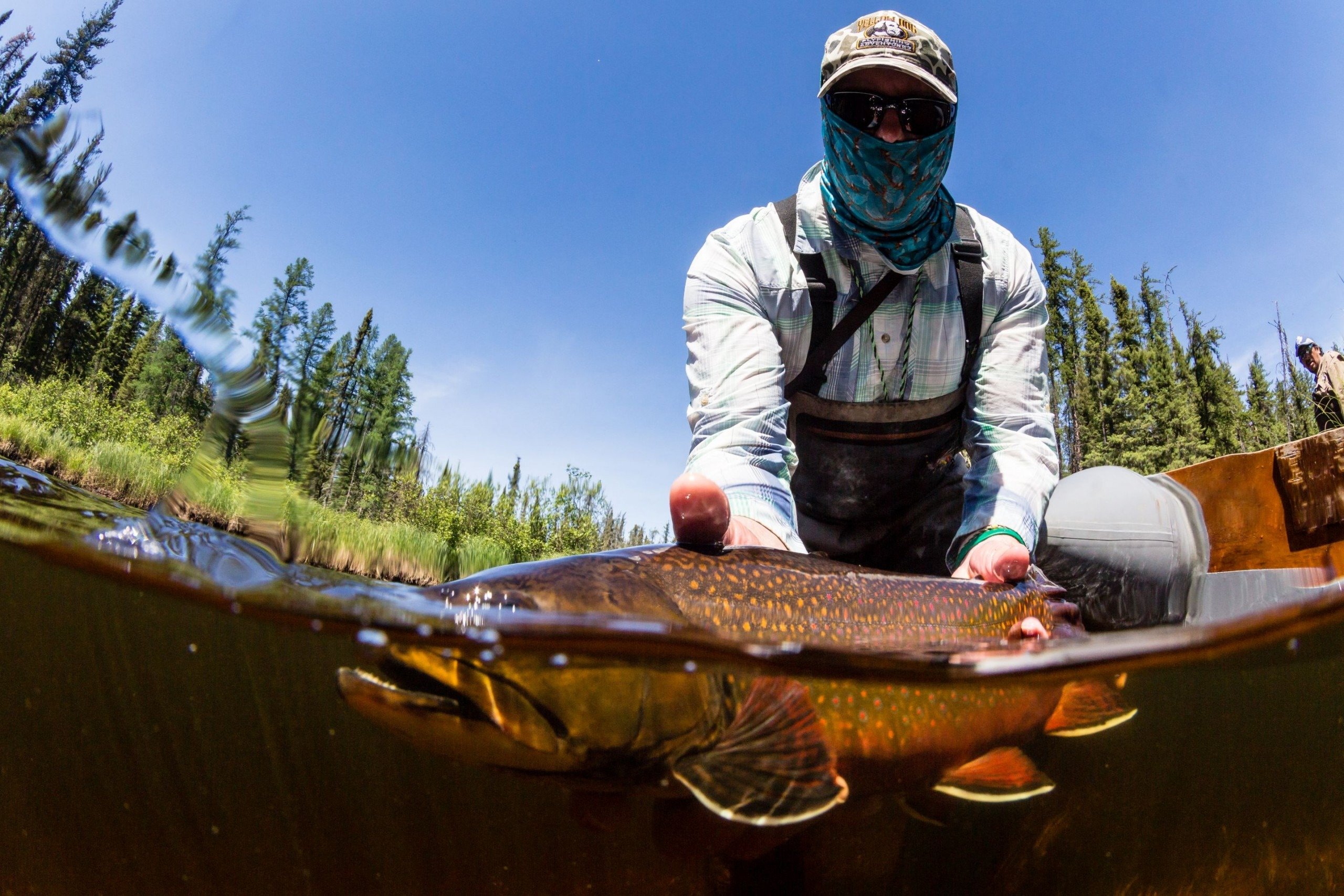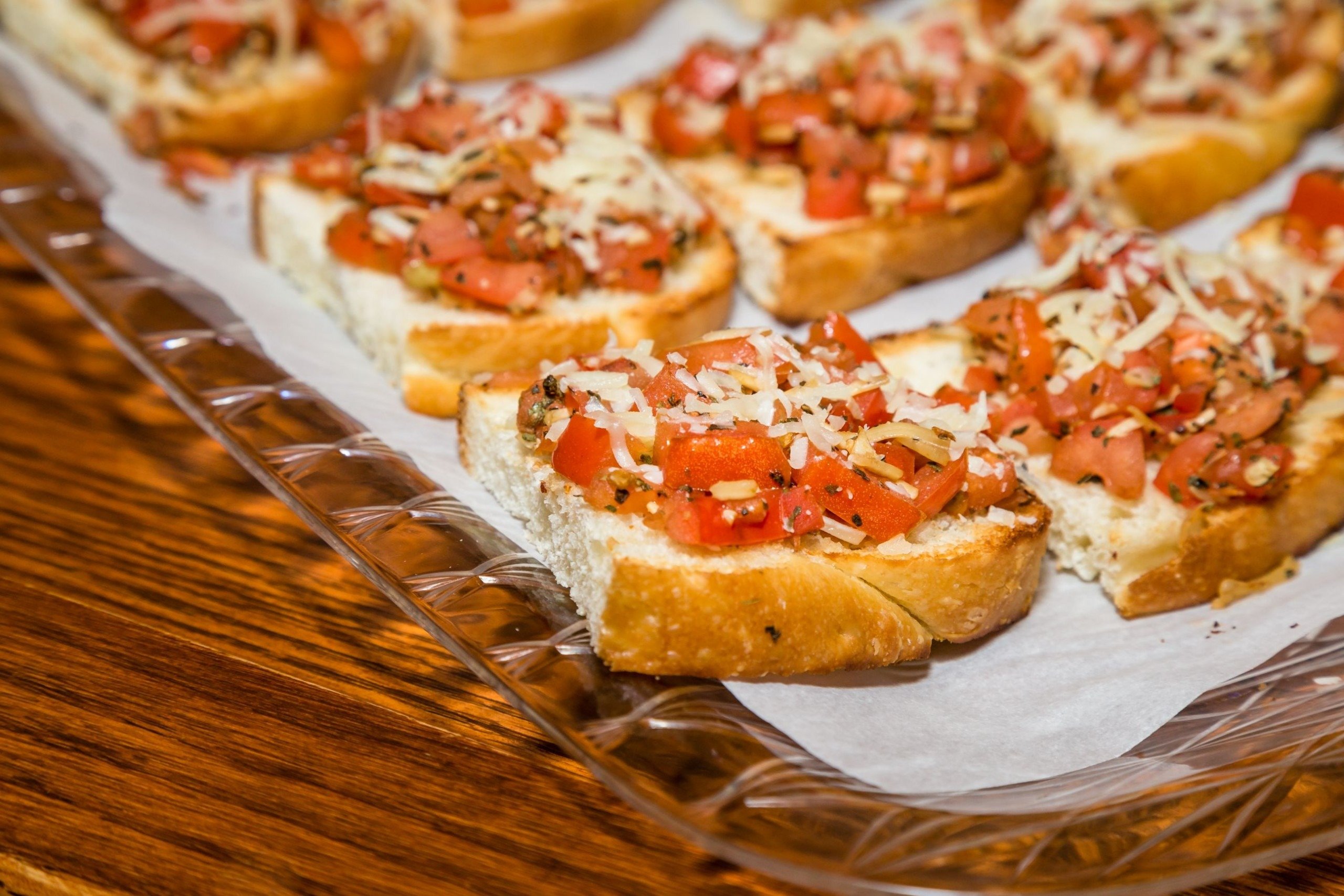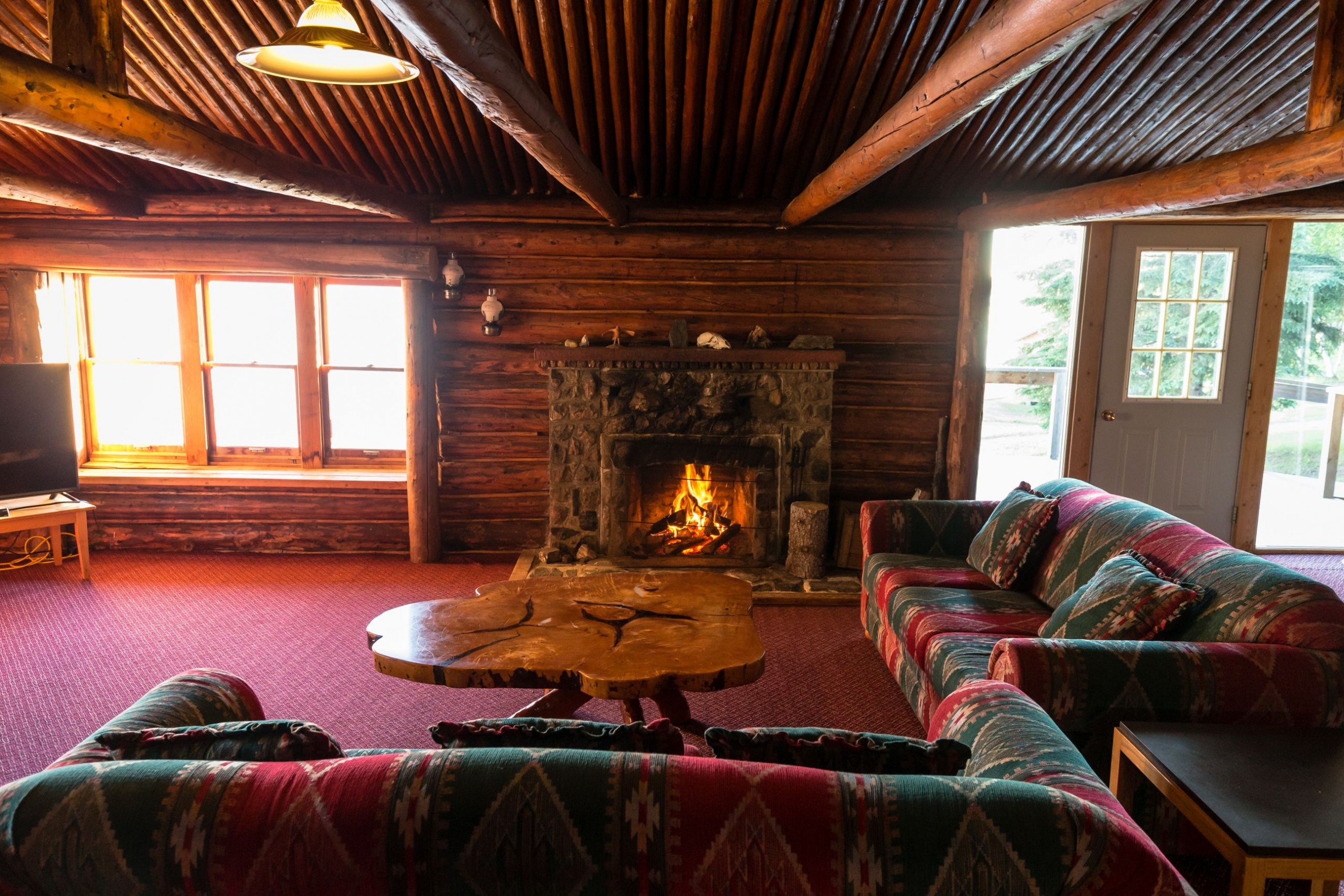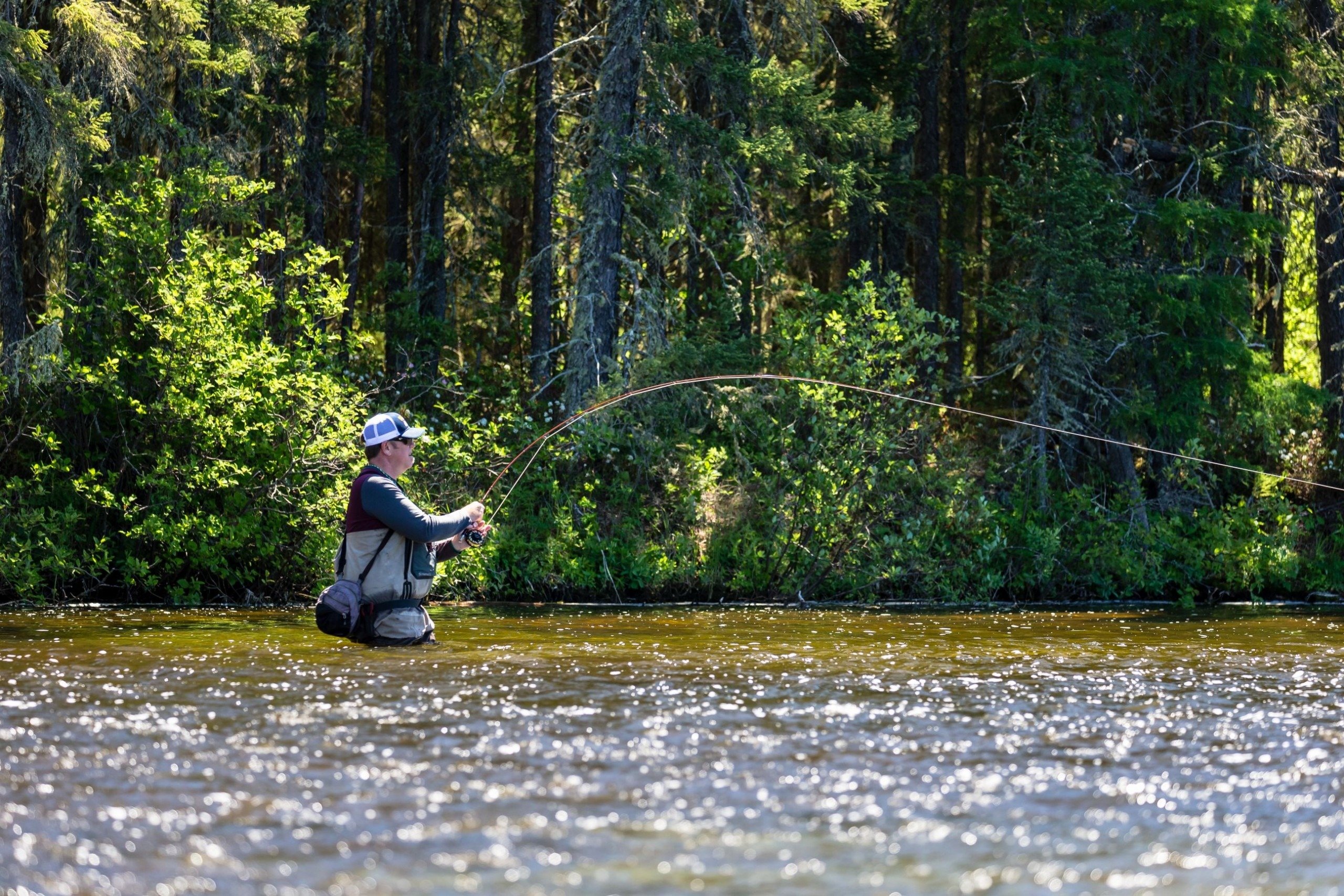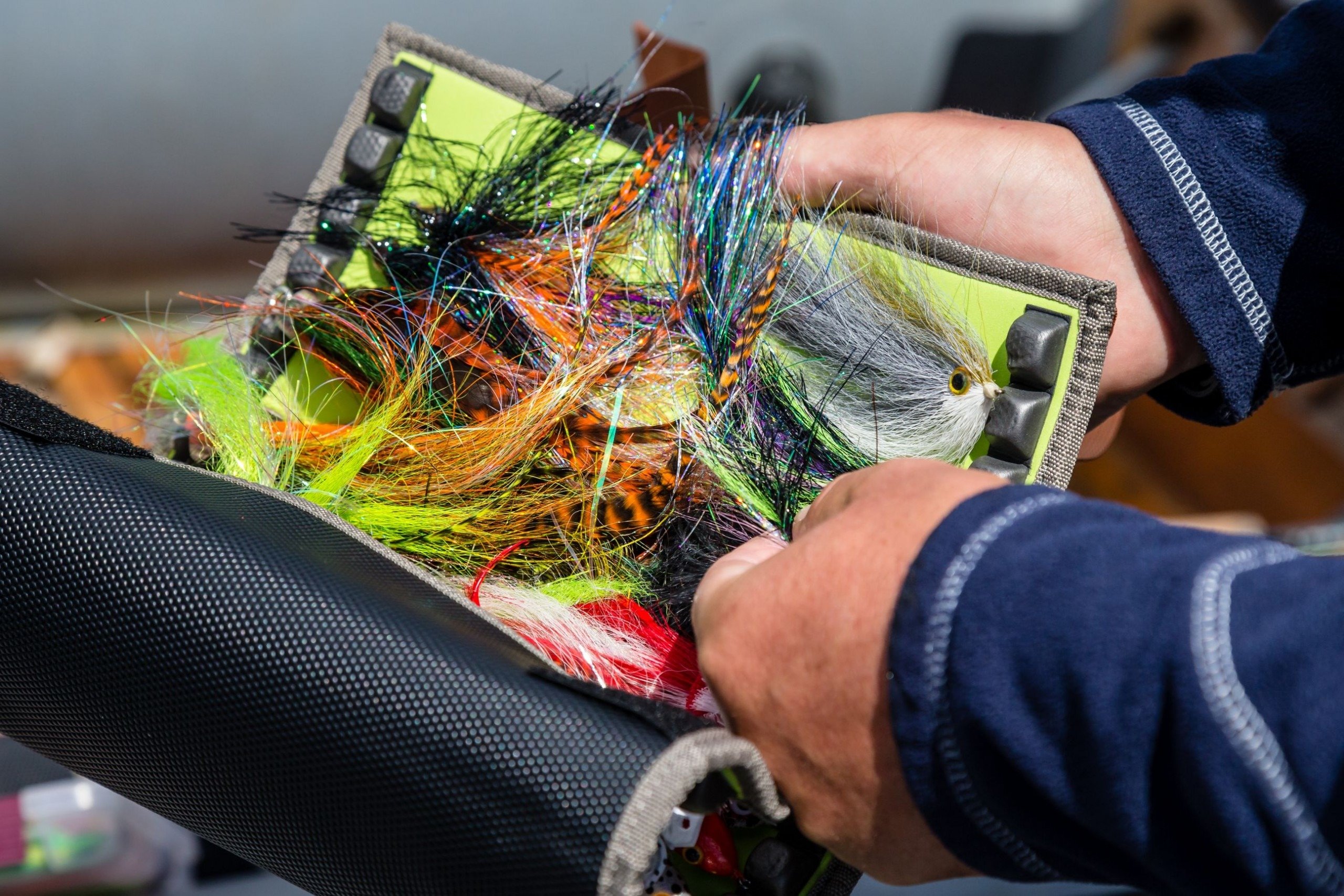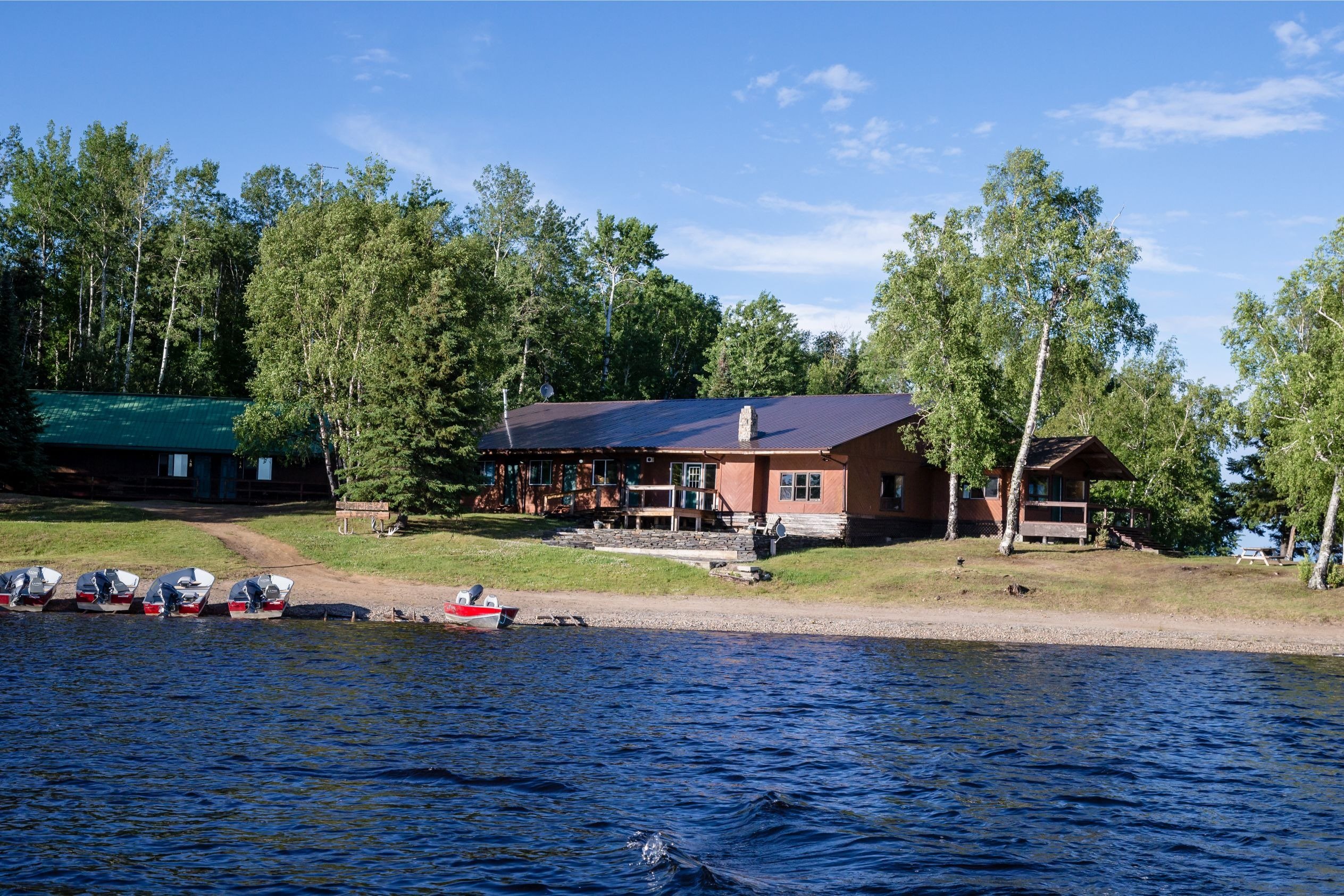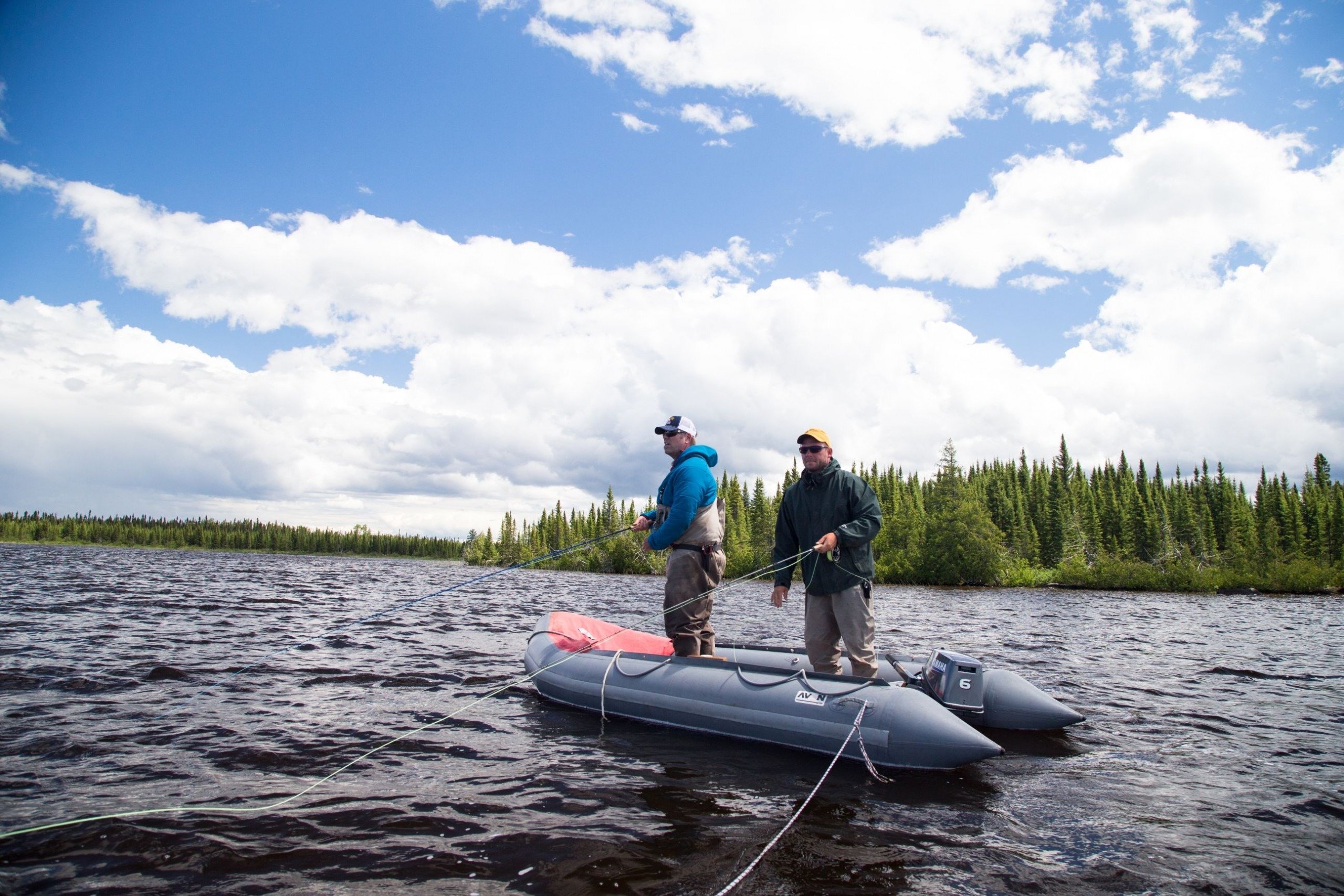 Similar Trips
Quick Reference Legend
Dive / Snorkel Program On-Site
On-Site Equipment
Preferred Couples Destination
Preferred Family Destination
Wi-Fi Available