Shipping
Enjoy free, secure shipping on all orders over $49
Simple Returns
Straightforward 30-day return policy
Give Back
A percentage of product sales goes to YDCCF
Low Price Guarantee
Lowest price guaranteed or we'll match it
Shop | Patagonia
Patagonia River Salt Wading Boot
In Stock • Bozeman, MT
Product Options
Lighter weight for wet wading, flats fishing and hikes, our River Salts offer excellent performance and durability in both fresh and salt water; with Vibram® Megagrip soles for traction across a wide range of surfaces. Codeveloped with Danner® and crafted in Portland, Oregon, with imported parts.
View Details & Specs
Shipping
Enjoy free, secure shipping on all orders over $49
Simple Returns
Straightforward 30-day return policy
Give Back
A percentage of product sales goes to YDCCF
Low Price Guarantee
Lowest price guaranteed or we'll match it
Toggle Between Categories:
Description
Patagonia River Salt Wading Boots
As we worked with the legendary boot builders at Danner® to create our new Foot Tractor Wading Boots, we applied the same innovation, craftsmanship and quality to a lighter-weight cousin. Sharing many of the same performance attributes as the Foot Tractors but geared toward wet wading, flats fishing and the backcountry, the new River Salt Wading Boots are built for the long haul—whether it's the steep scramble to alpine-lake nirvana, wet wading in summer streams or stalking tailing bones across flats that stretch to the horizon. The uppers combine waterproof, full-grain leather with tough-yet-light 1,000-denier nylon panels, providing the protection you need from river rock and coral heads; adjustable speed lacing provides a customized fit across the forefoot and through the ankle for support on uneven surfaces. On the interior, a molded bi-fit board combines the shank, midsole and lasting board into a single piece that reduces weight without sacrificing comfort or durability. Securing the uppers to the soles, handcrafted, stitchdown construction creates a wide, stable platform and allows the boots to be easily resoled for lifetime performance that's measured in decades. The Vibram® Megagrip sole compound was specifically developed for traction on both wet and dry surfaces, stands up to miles of dirt-road walk-ins and sharp coral flats, and works just as well for everyday fishing at the home pool; the soles also accept studs for additional traction. Made by hand (from imported parts) in Portland, Oregon, our Danner boots are the best wading boots we've ever made—and we believe they're the last ones you'll ever need to buy.
Features
Durable, waterproof, full-grain leather with a PFC-free tanning process for improved resistance to breakdown, even in salt water; leather can be reconditioned
Tough 1,000-denier nylon paneling provides excellent abrasion resistance
Lacing system has eyelets across forefoot and speed lacing through the ankle; top single hook for easy on/off; hardware is nylon coated for corrosion resistance
Perforated drains on both sides of boot upper clear water quickly; for faster dry times, upper design is free from unnecessary foams and backers
Stitchdown construction creates a wider platform for more stability, helps protect the boot sidewall and allows the boots to be resoled by Danner®
Molded bi-fit board combines the shank, lasting board and midsole into a single piece that reduces weight without sacrificing comfort and support
Vibram® Megagrip sole compound specially developed for grip on both wet and dry surfaces while maintaining a higher level of durability; sole accepts studs
1,593 g (56.2 oz)
Warranty

Patagonia Warranty Information
We guarantee everything we make. If you are not satisfied with one of our products at the time you receive it, or if one of our products does not perform to your satisfaction, return it to the store you bought it from or to Patagonia for a repair, replacement or refund. Damage due to wear and tear will be repaired at a reasonable charge.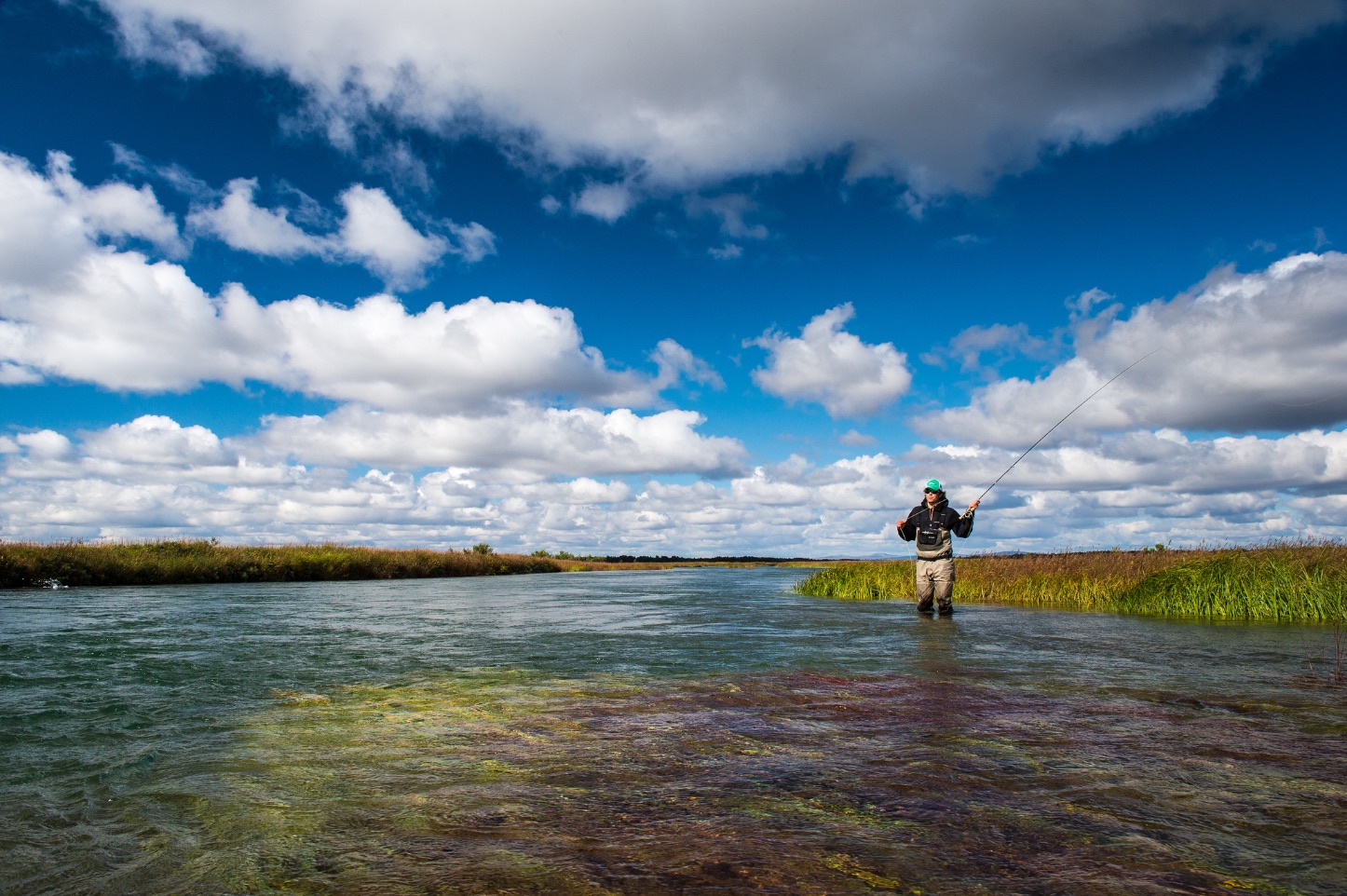 Product Video