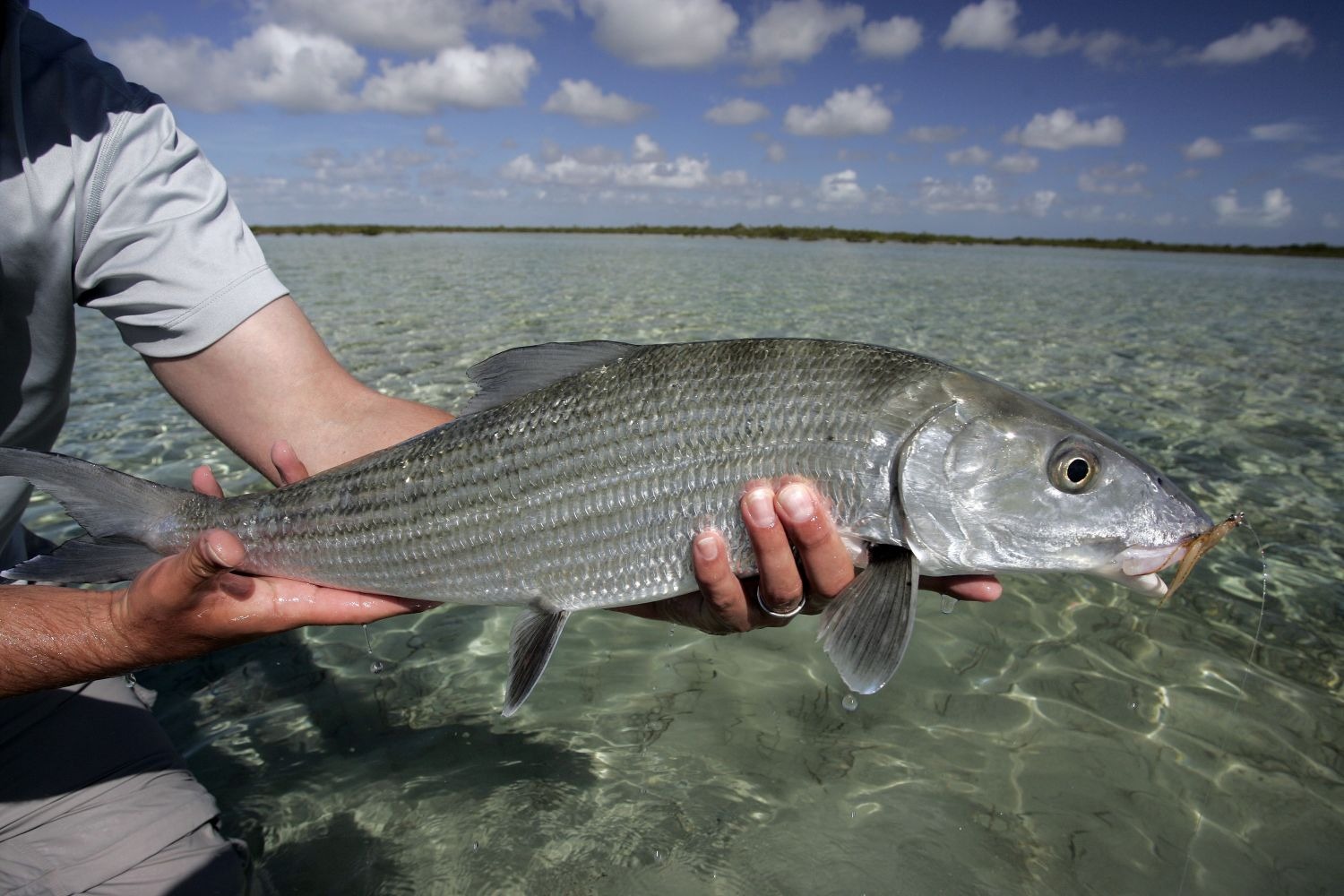 Bahamas
Andros South Lodge
Andros

Accommodations
Comfortable Guest Lodge Rooms // Capacity - 8 Anglers

Season
October-June

Species
Primarily Bonefish

Ideal For
Solo Anglers & Friends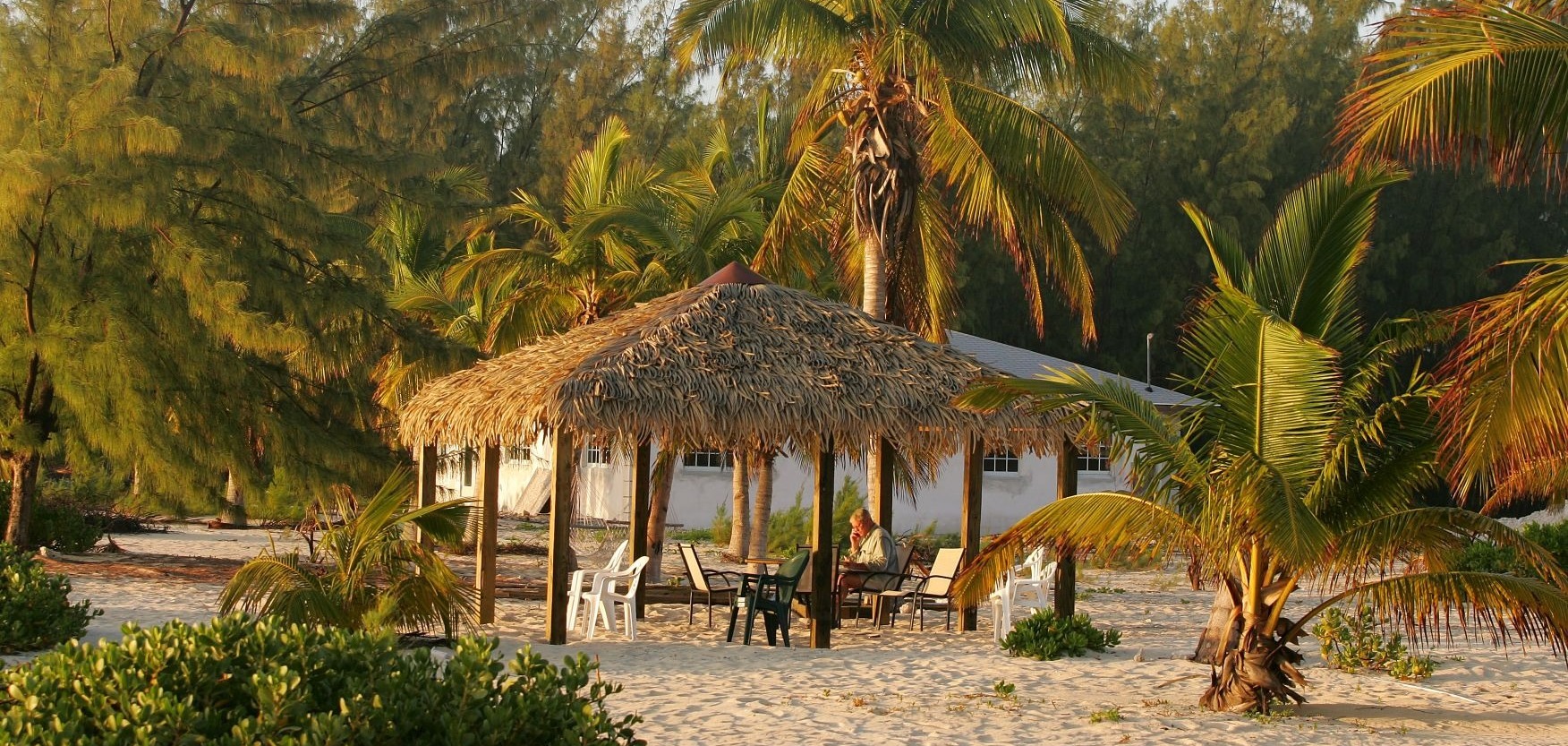 Comfortable Lodging in Famous South Andros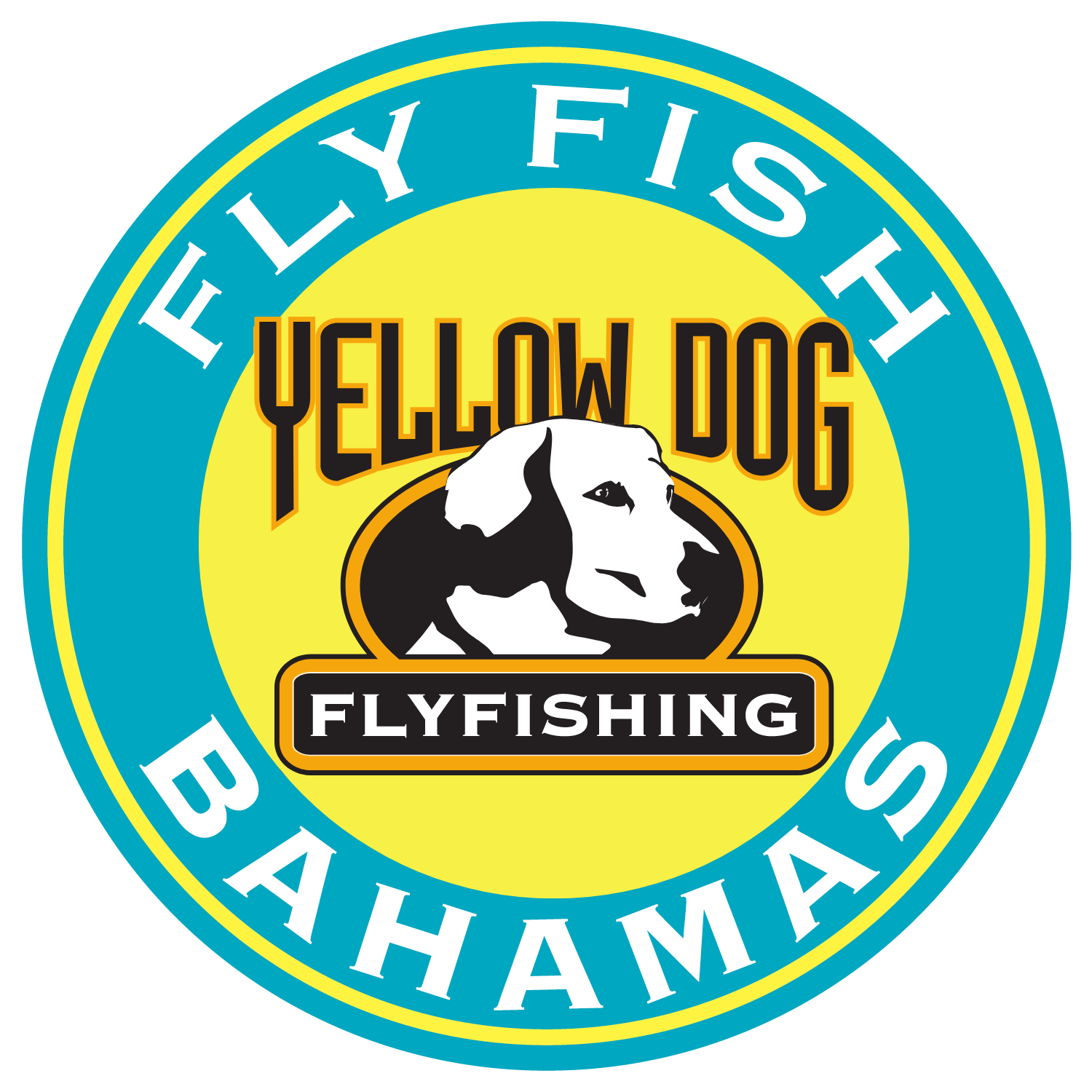 Andros South Lodge is located in the remote settlement of Kemp's Bay on the southeastern shore of South Andros Island. This area is home to an extraordinary number of tidal creeks and inland flats that provide incredible habitat for hungry bonefish of all sizes. With one of the most experienced guide staff in the area, you will fish this vast and diverse habitat in the most efficient manner possible. After each productive day on the water, guests return to the lodge for cocktail hour at the on-site "wet bar," situated directly on the beach. When the sun goes down, everyone adjourns to the dining room for homemade meals of local seafood, lobster, chicken, and conch. Cigars, cocktails, and conversation can be enjoyed on the main patio before retiring to your single-occupancy, private cabana to prepare for the next day's fishing.
Toggle Between Categories: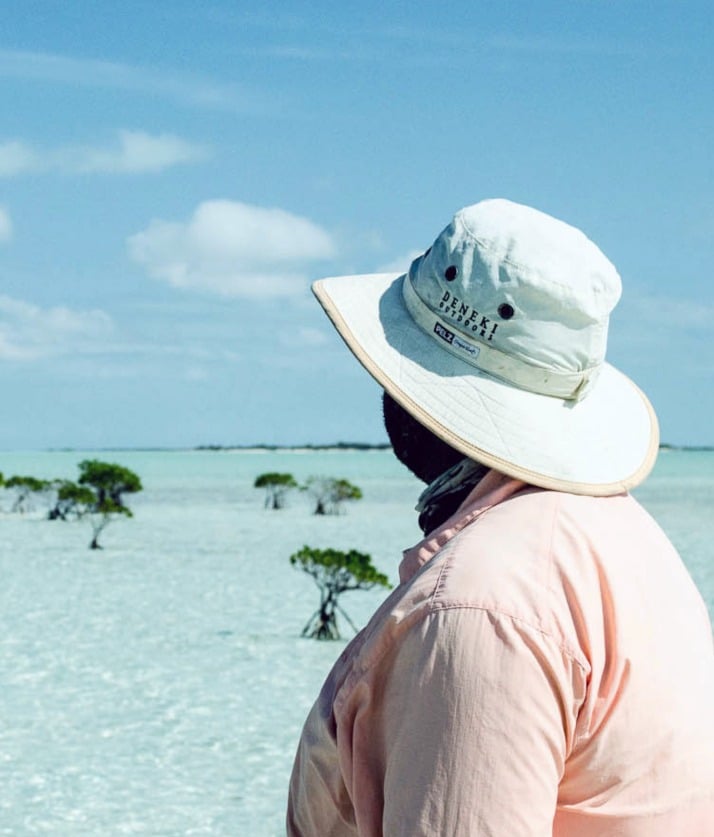 Lodging Details
Andros South is a friendly, laid-back bonefishing lodge that concentrates on providing a focused fishing experience that is second to none. The lodge is situated on a beautiful white sand beach, which takes full advantage of consistent trade winds. After fishing, take a relaxing swim each evening or hone your casting skills on the beach. The rooms are clean, comfortable, and air-conditioned, and each features a private bathroom and a luxurious shower. Probably the most enticing fact about the accommodations at Andros South is that each angler will have a private, single occupancy room unless otherwise requested – something that is both rare and difficult to find at most bonefish lodges. If you're looking for a very comfortable place to spend a vacation fishing, relaxing, and enjoying a quiet week in the Bahamas, you will find all of the above at Andros South.
Food and Beverages
The dining room at Andros South is the perfect place to enjoy cocktails, great meals, and conversation with friends – both new and old. During your stay, expect plenty of fresh, local seafood. From snapper and grouper to lobster and conch, this is seafood at its finest. You will enjoy a variety of dishes, with an emphasis on traditional Bahamian cooking. Entrees are always complemented with hearty side dishes and topped off with a variety of great desserts. You definitely won't go hungry. The lodge is happy to take special requests for food; whether dietary restrictions or just a personal preference, the staff will work hard to accommodate you. Located right on the beach is the lodge's famous tiki bar, affectionately called "The Slack Tide." This is a favorite spot to enjoy the beach, breeze, drinks, and appetizers at the end of each fishing day.
Typical Length of Stay
A trip of any length of stay can be arranged to start on any day. Please call Yellow Dog for details.
Non-Angling Activities and Options
Although Andros South is primarily a fishing destination, there is a beautiful beach for lounging, reading, and relaxing. Be advised, however, that this is a destination that is perhaps best suited for anglers.
Internet / Communications
The lodge does offer Wi-Fi for guests. Some U.S. cell phones may work on South Andros depending on your service plan.
Gallery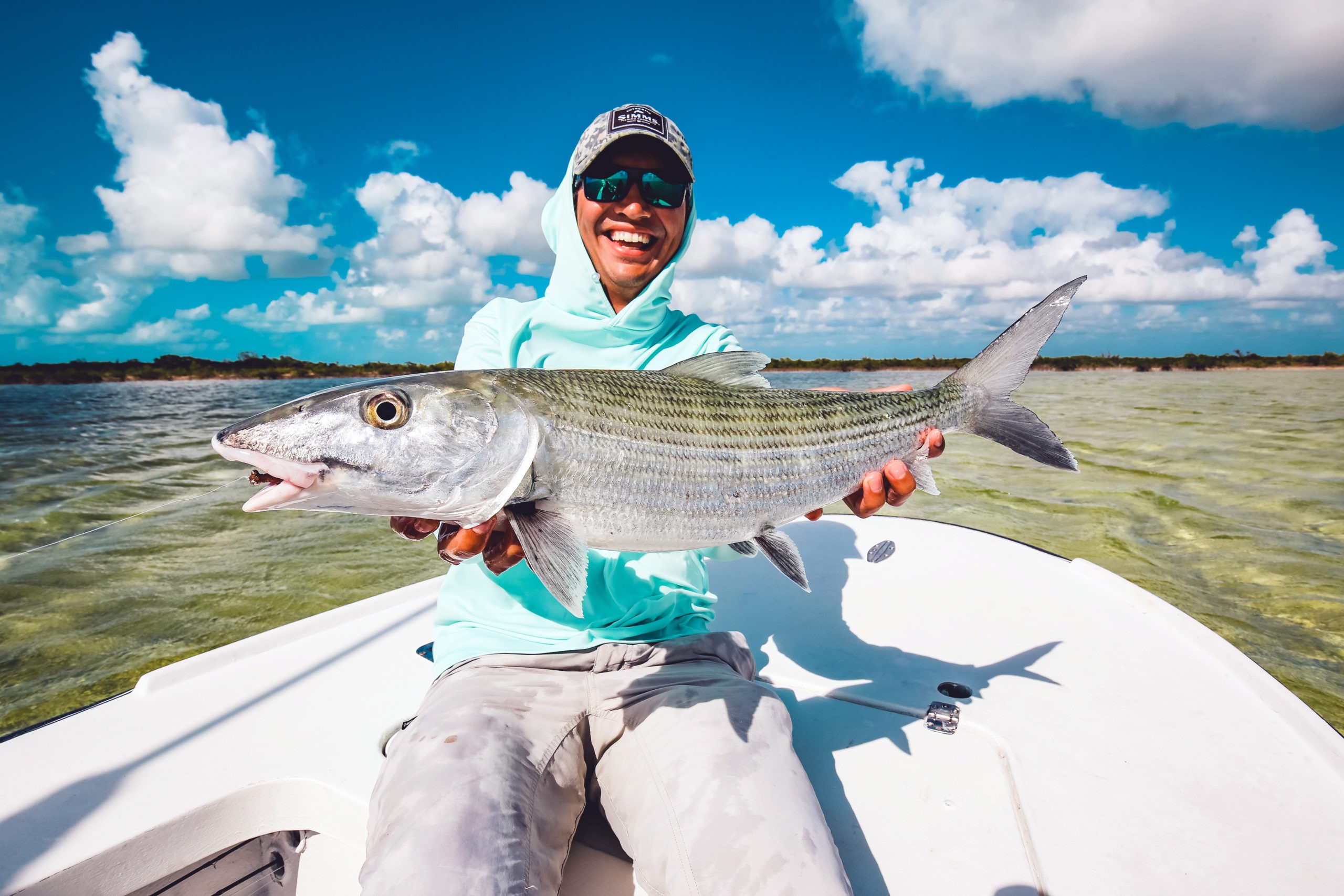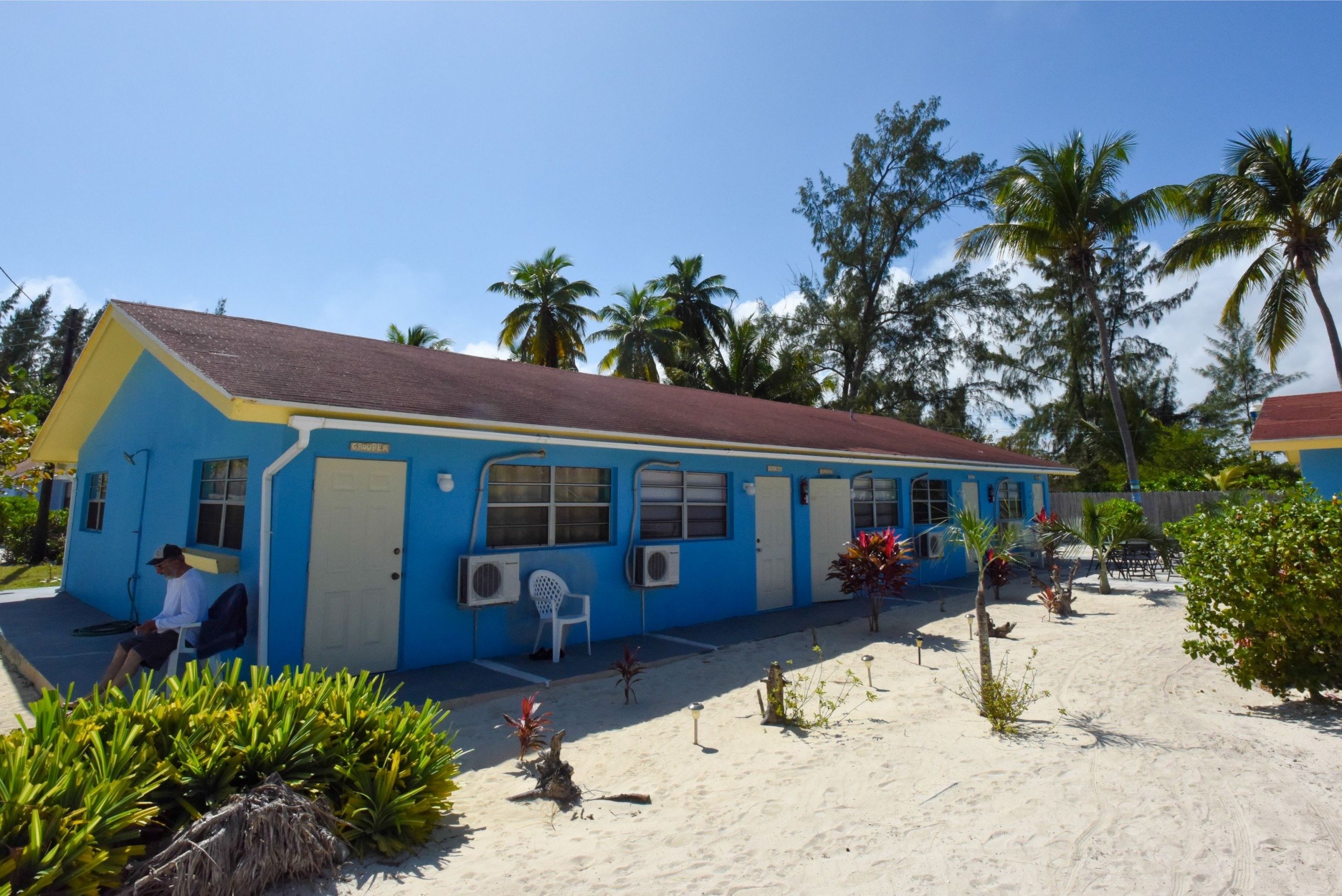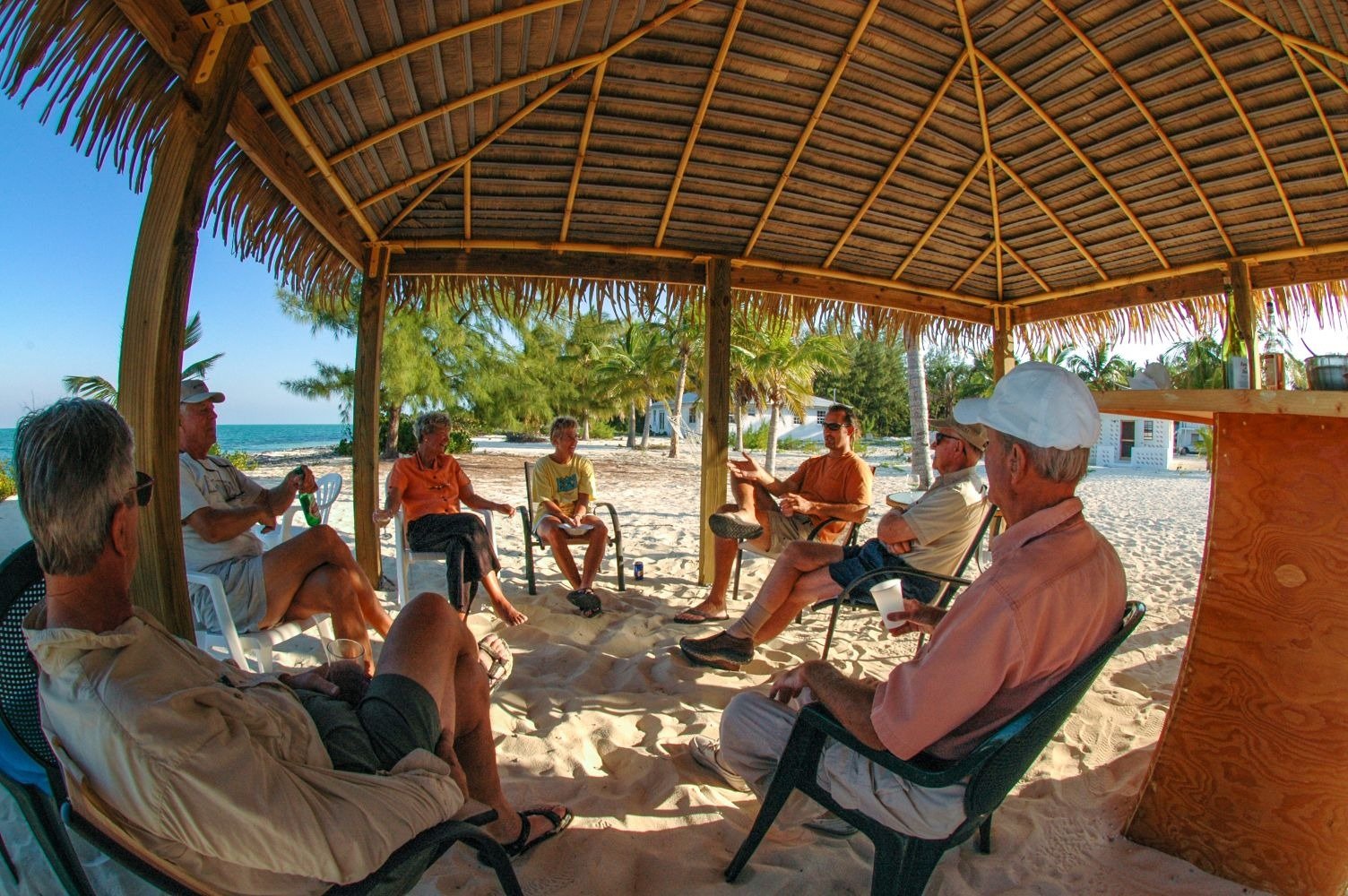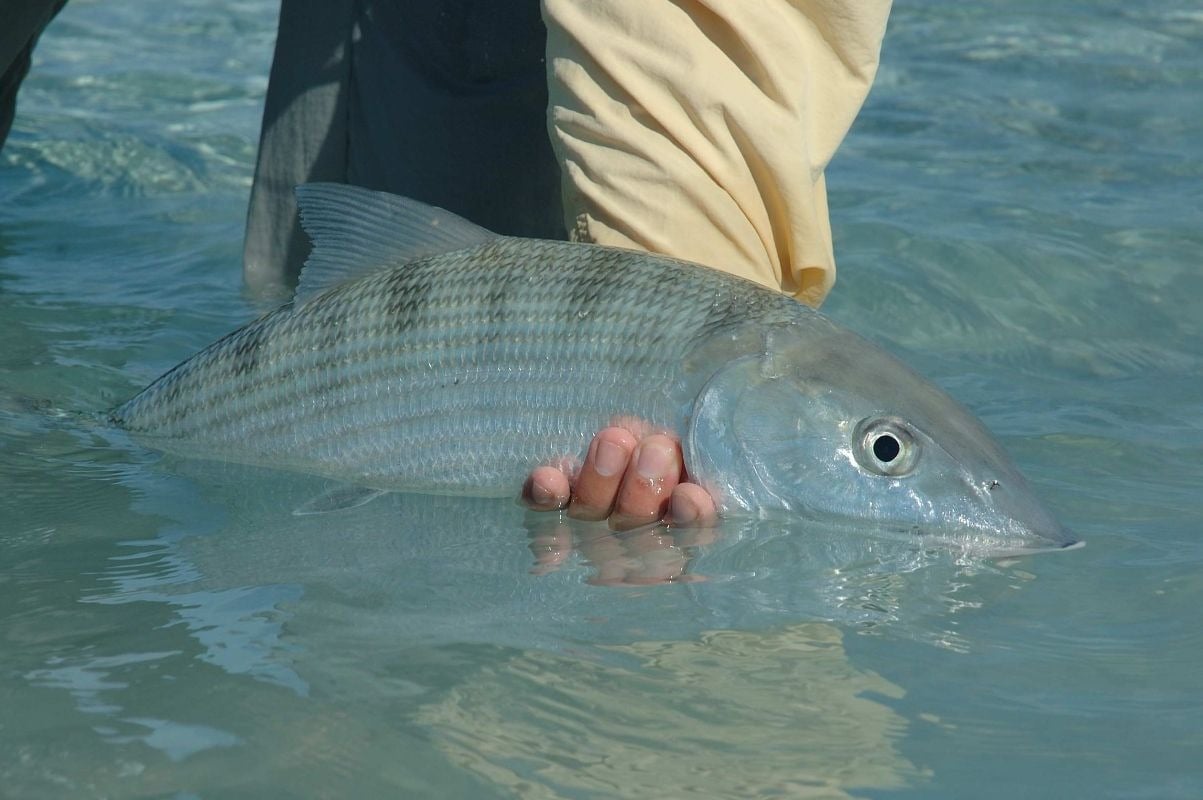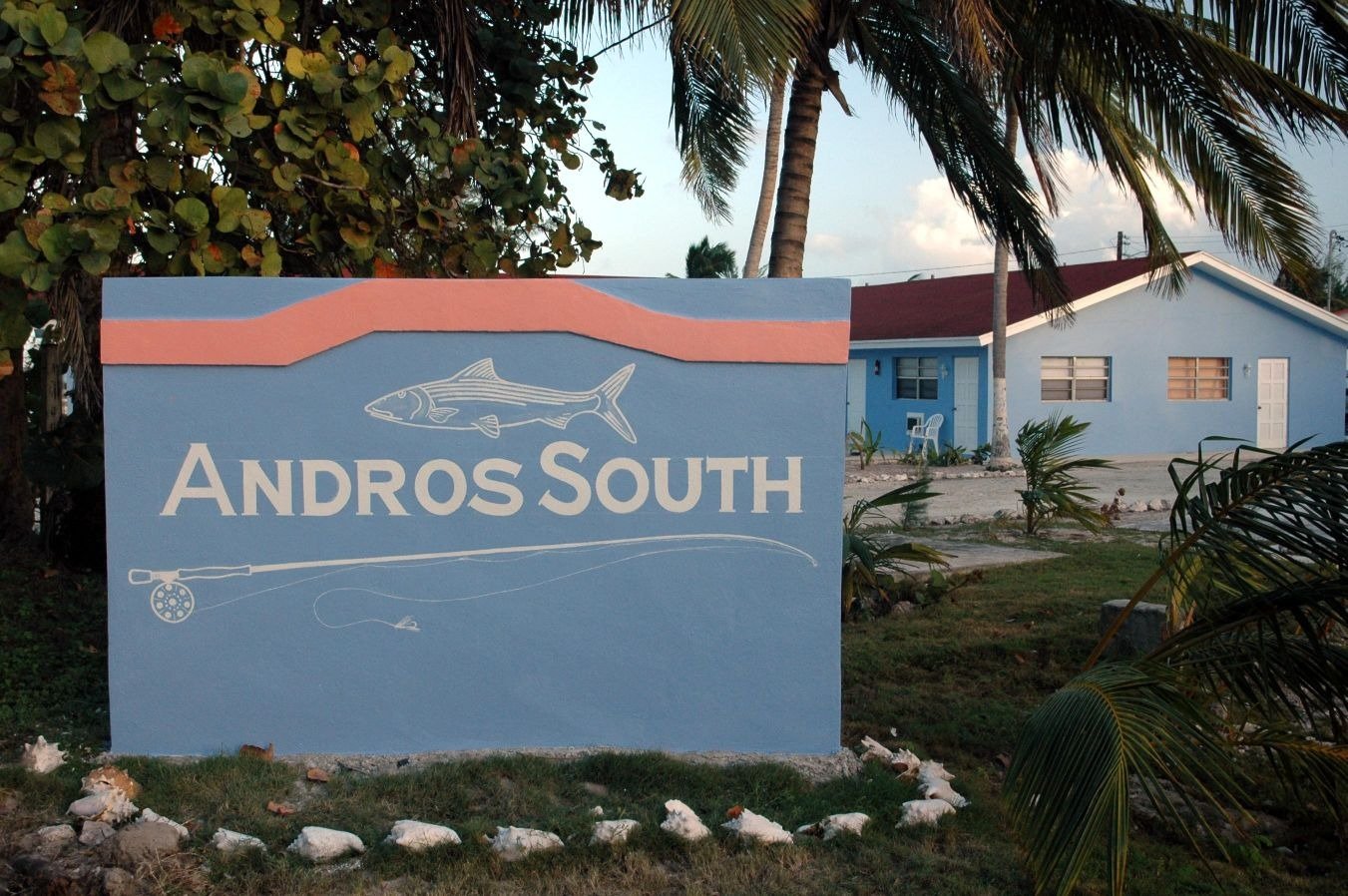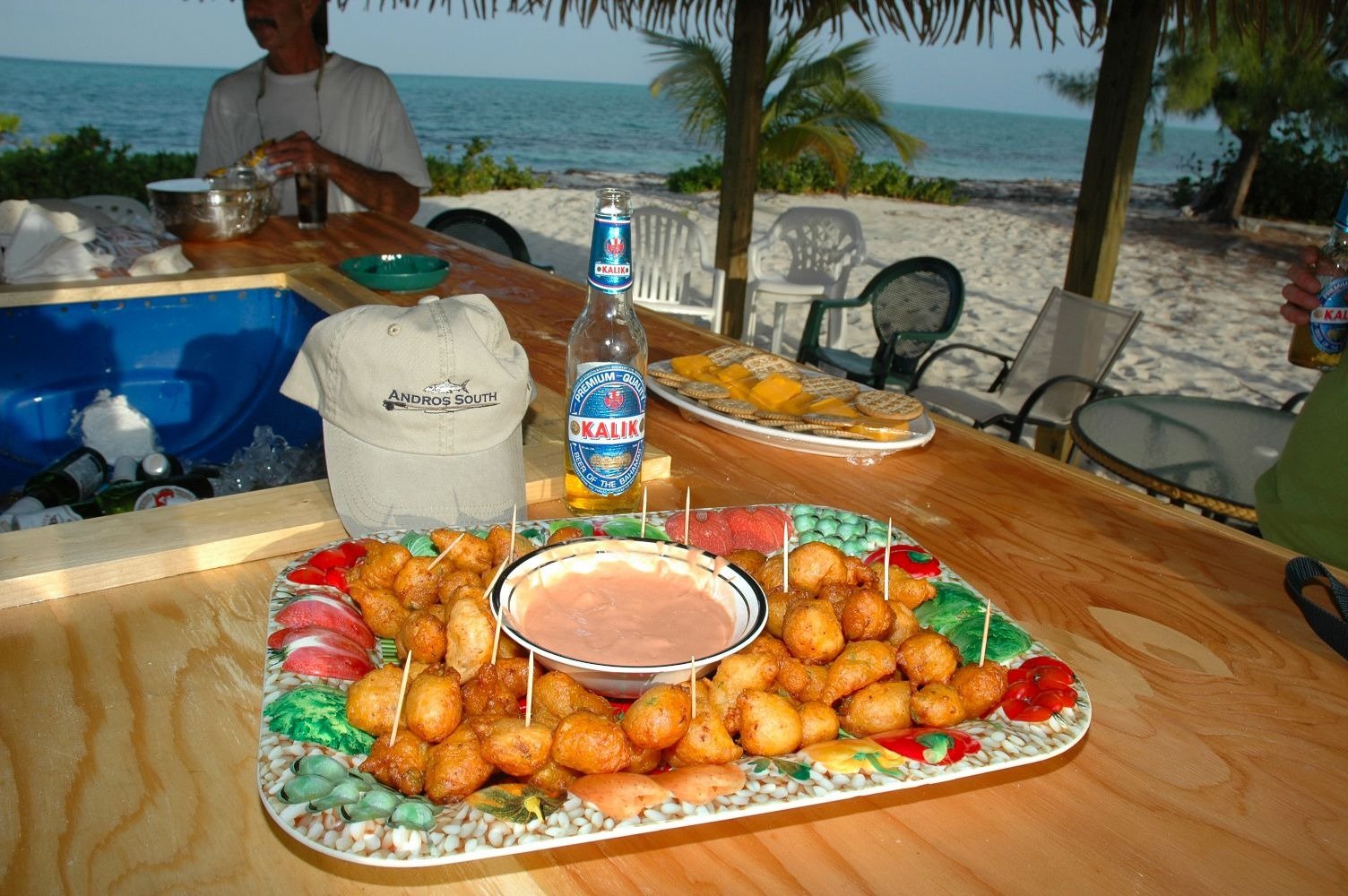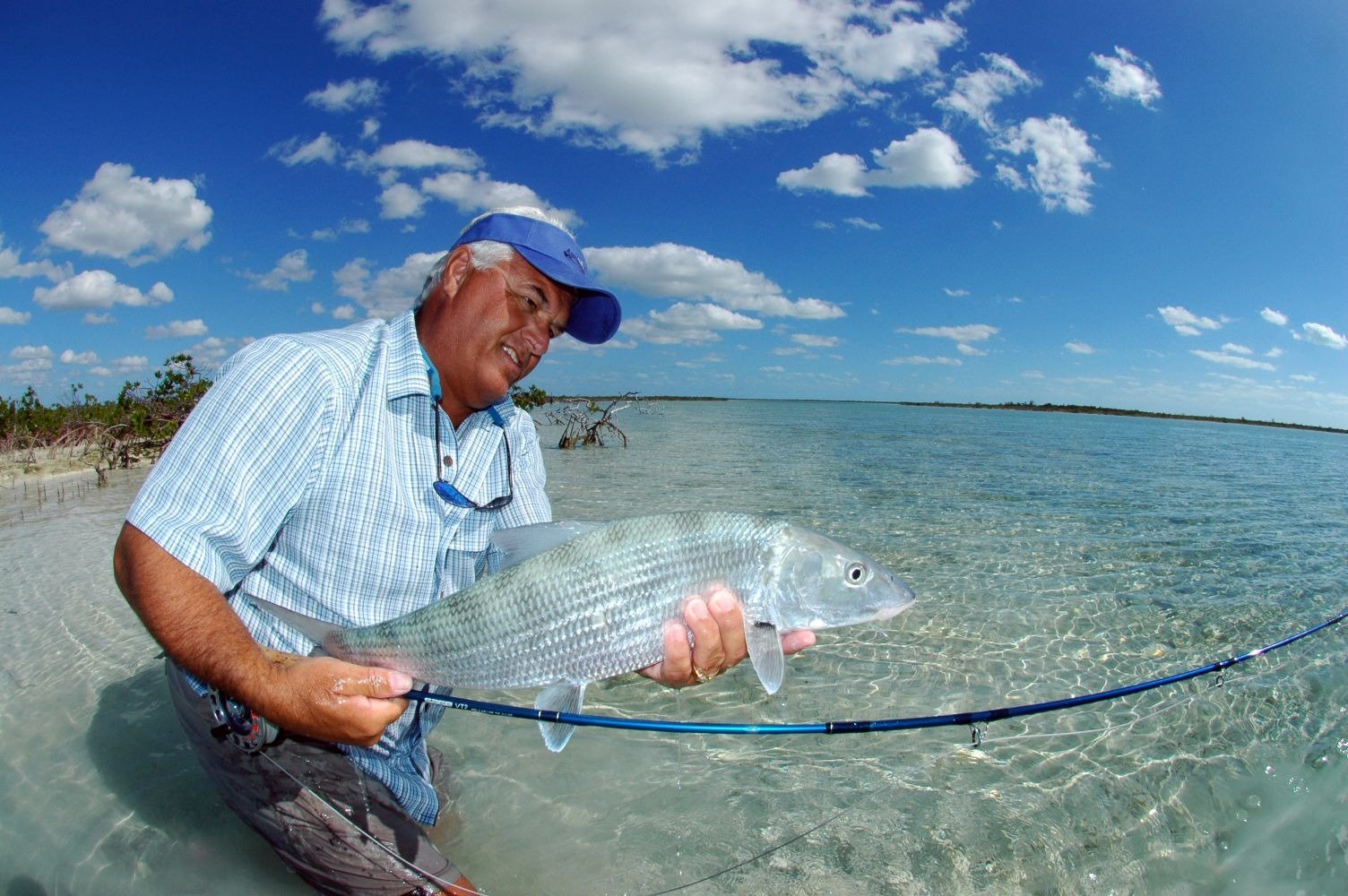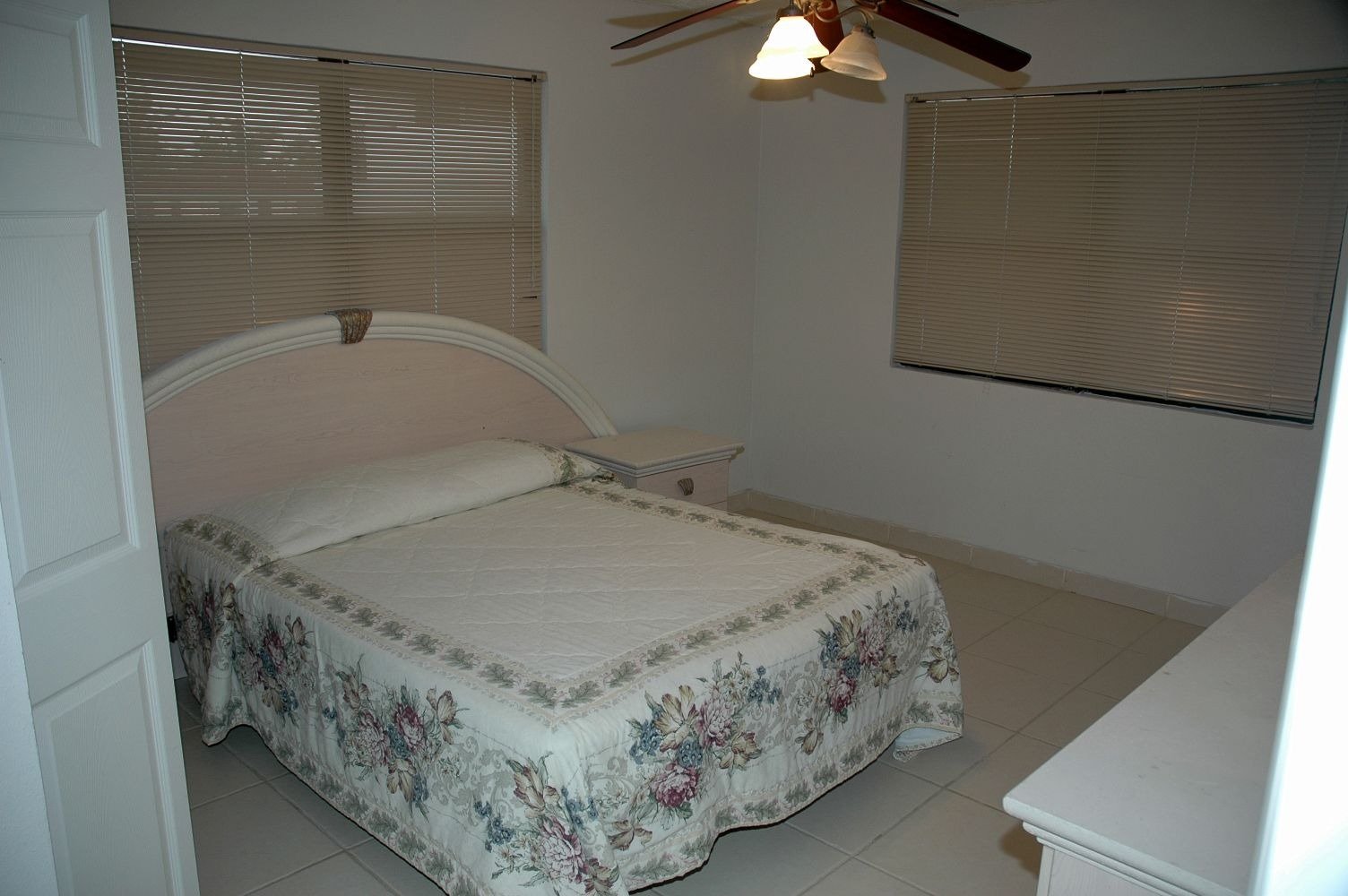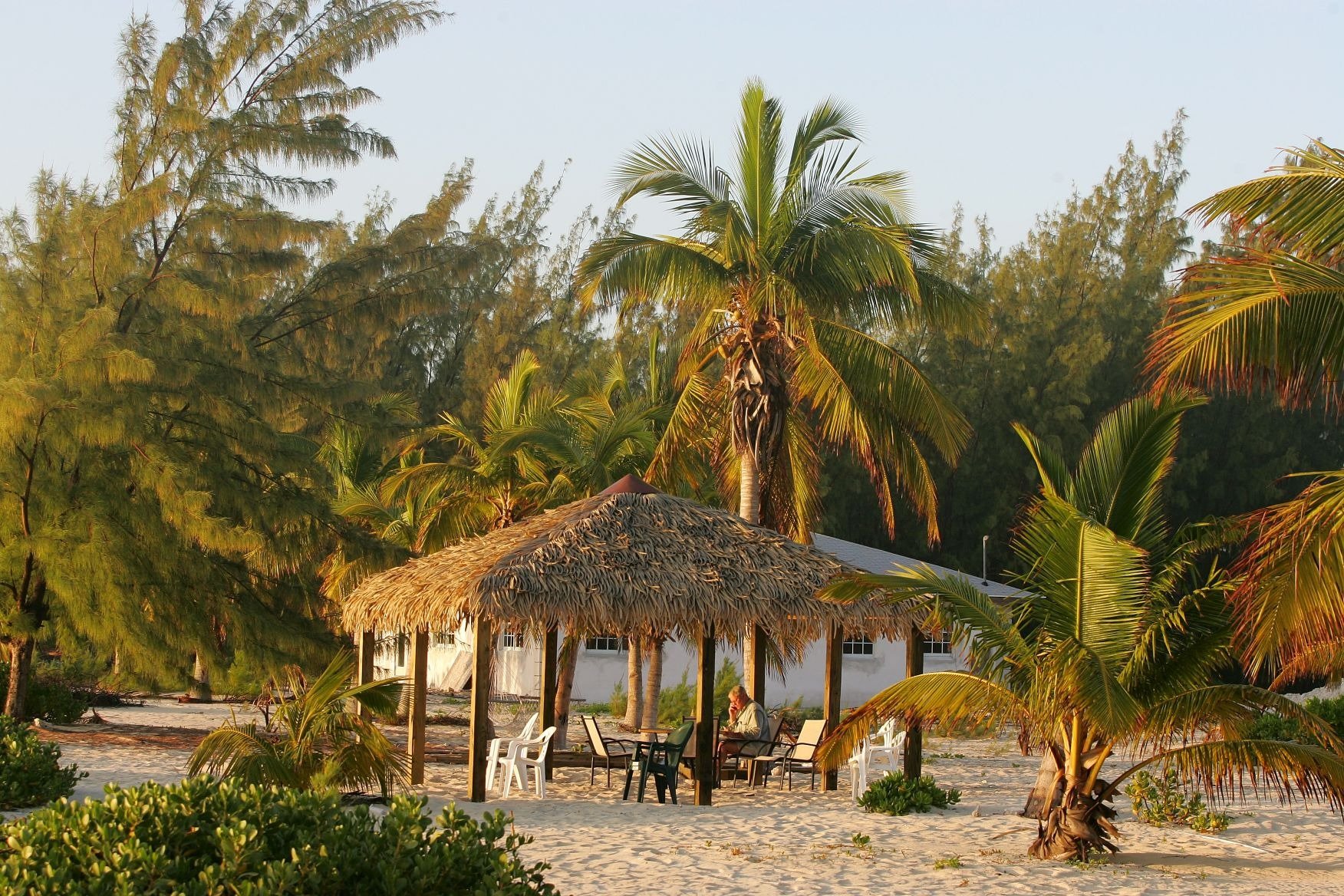 Similar Trips
Quick Reference Legend
Dive / Snorkel Program On-Site
On-Site Equipment
Preferred Couples Destination
Preferred Family Destination
Wi-Fi Available