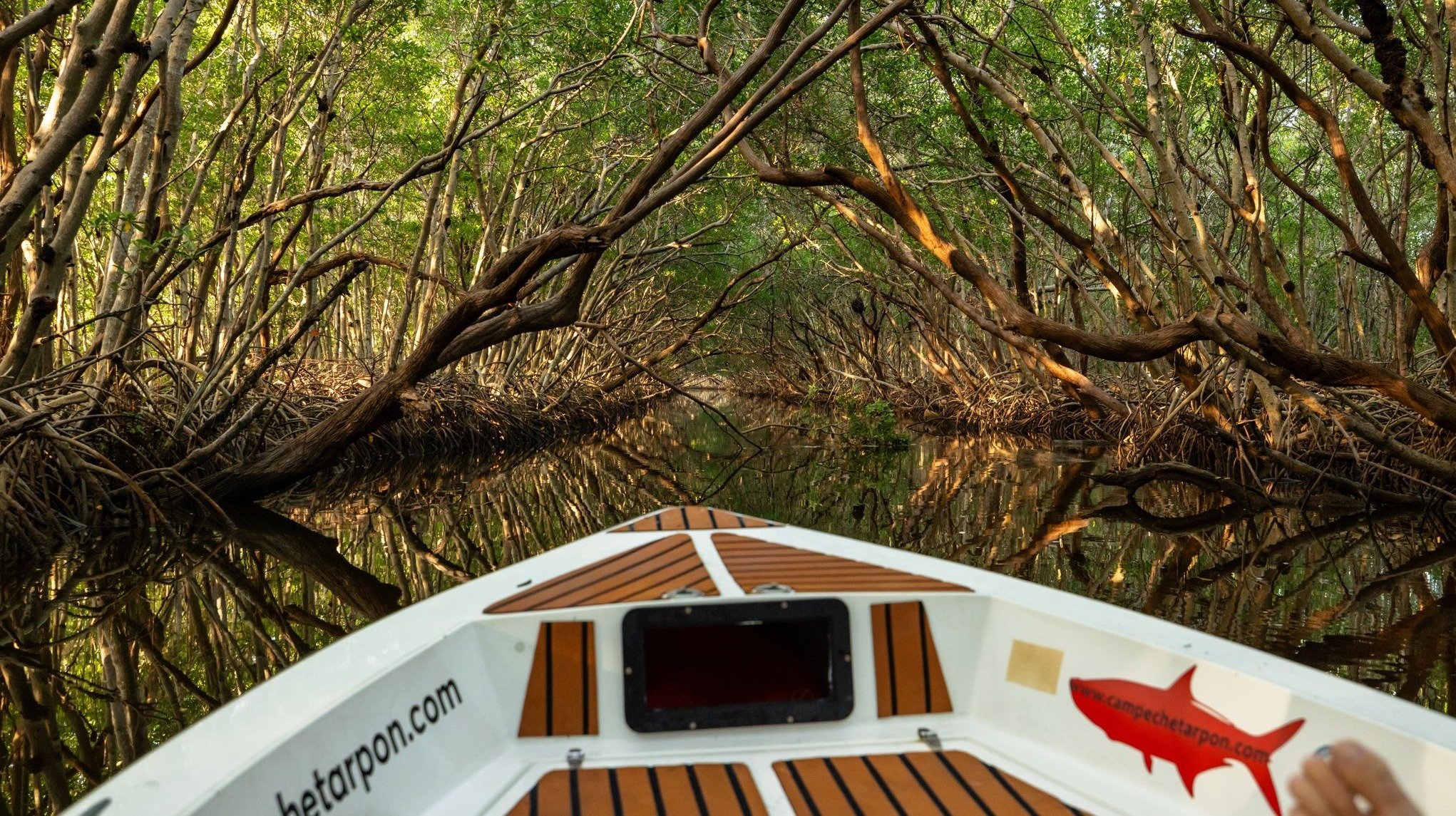 Mexico
Campeche Tarpon
Campeche

Accommodations
Accommodations Custom to Client // Capacity - 8 Anglers

Season
Year-Round

Species
Juvenile Tarpon & Some Snook

Ideal For
Families, Friends & Couples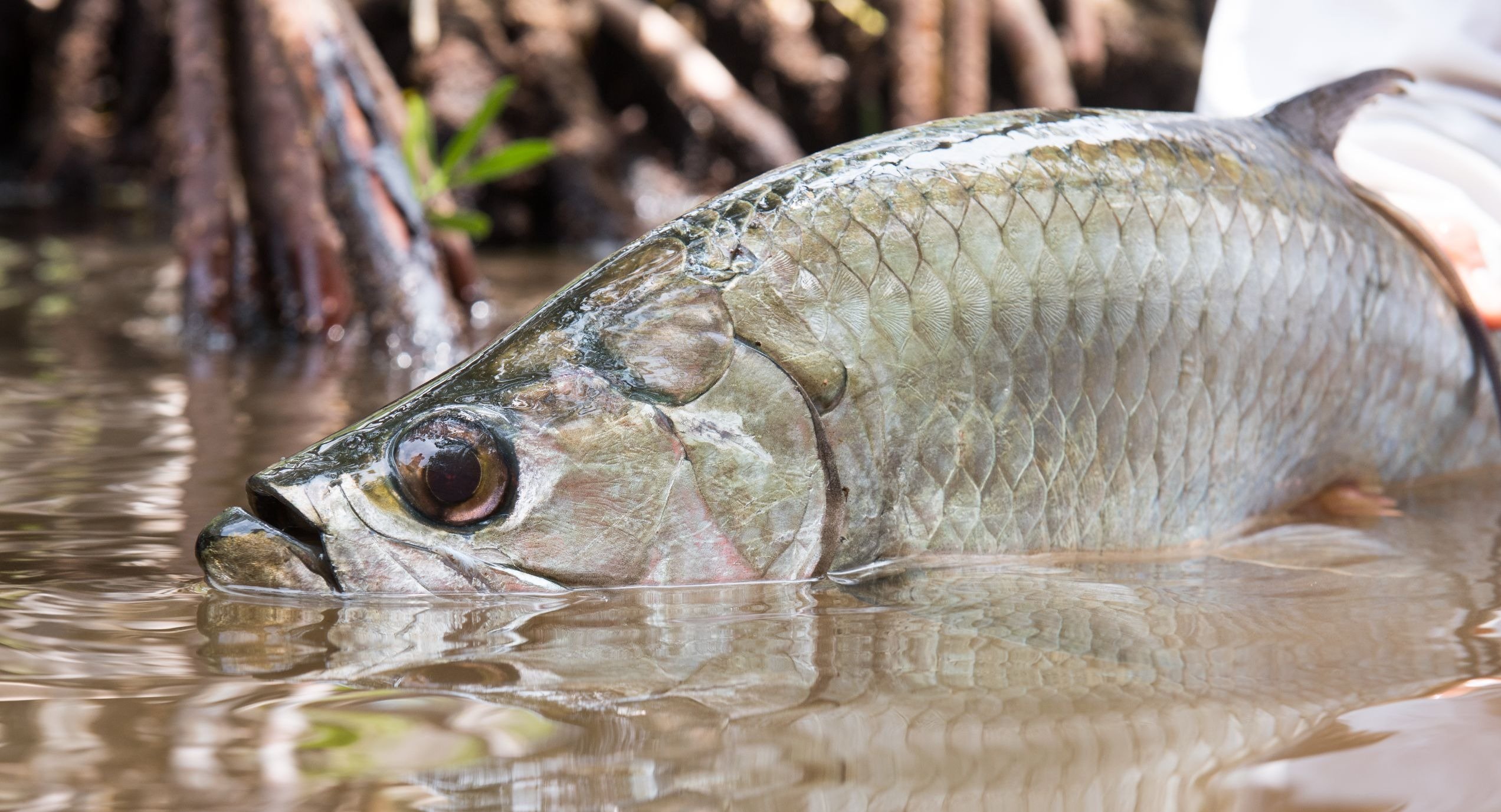 Pursuing Baby Tarpon in an Extensive Mangrove System
Current Trip Special
Campeche Tarpon is running a 'couples special' that will now be offered year round to anglers. Accommodations will be at Hotel Plaza Campeche and will include two (2) non-angling tours. The package is based on 6 nights with 4 days of guided fishing but custom packages can also be arranged!
Six (6) Nights at Hotel Plaza Campeche with Four (4) Days of guided fishing
One (1) Guided Tour of the Edzna Mayan Ruin
One (1) Guided Tour of Campeche Historic Downtown District
Total Package price = $4,800.00 per couple
Contact: Sam Mebane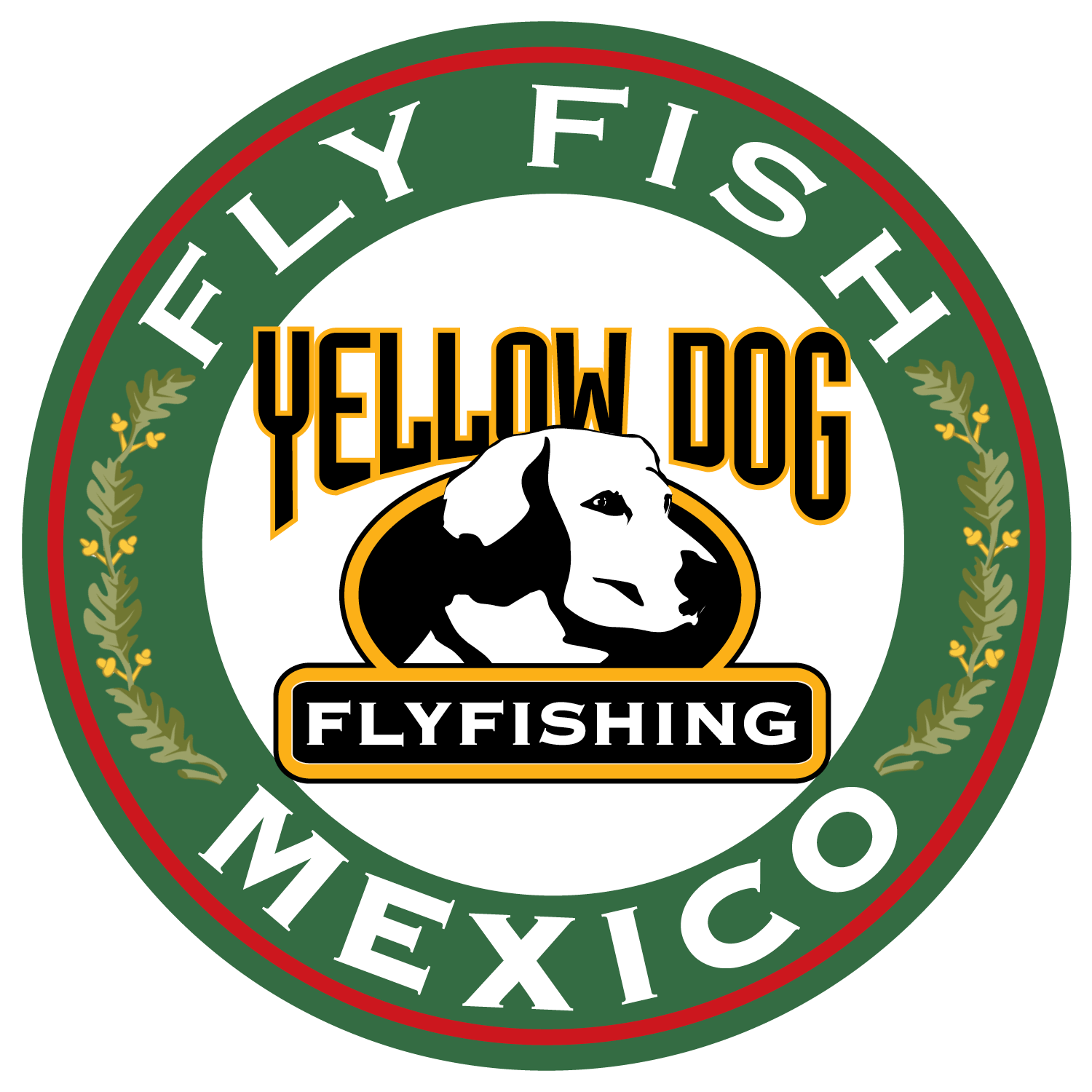 Located on the northwestern side of the Yucatan Peninsula, Campeche has established a reputation as "the" Caribbean hotspot for juvenile tarpon. Yellow Dog is proud of the fact that we were the first booking company to offer a package in this fishery, and we feel strongly that we represent it better than anyone! Simply put, Campeche offers some of the finest and most consistent fishing for baby tarpon that we have found anywhere in the Yucatan. With an extensive and protected mangrove lagoon stretching from the City of Campeche north for more than 120 kilometers, the fishing for baby tarpon in the 5 – 20-pound range can be fantastic.
Toggle Between Categories: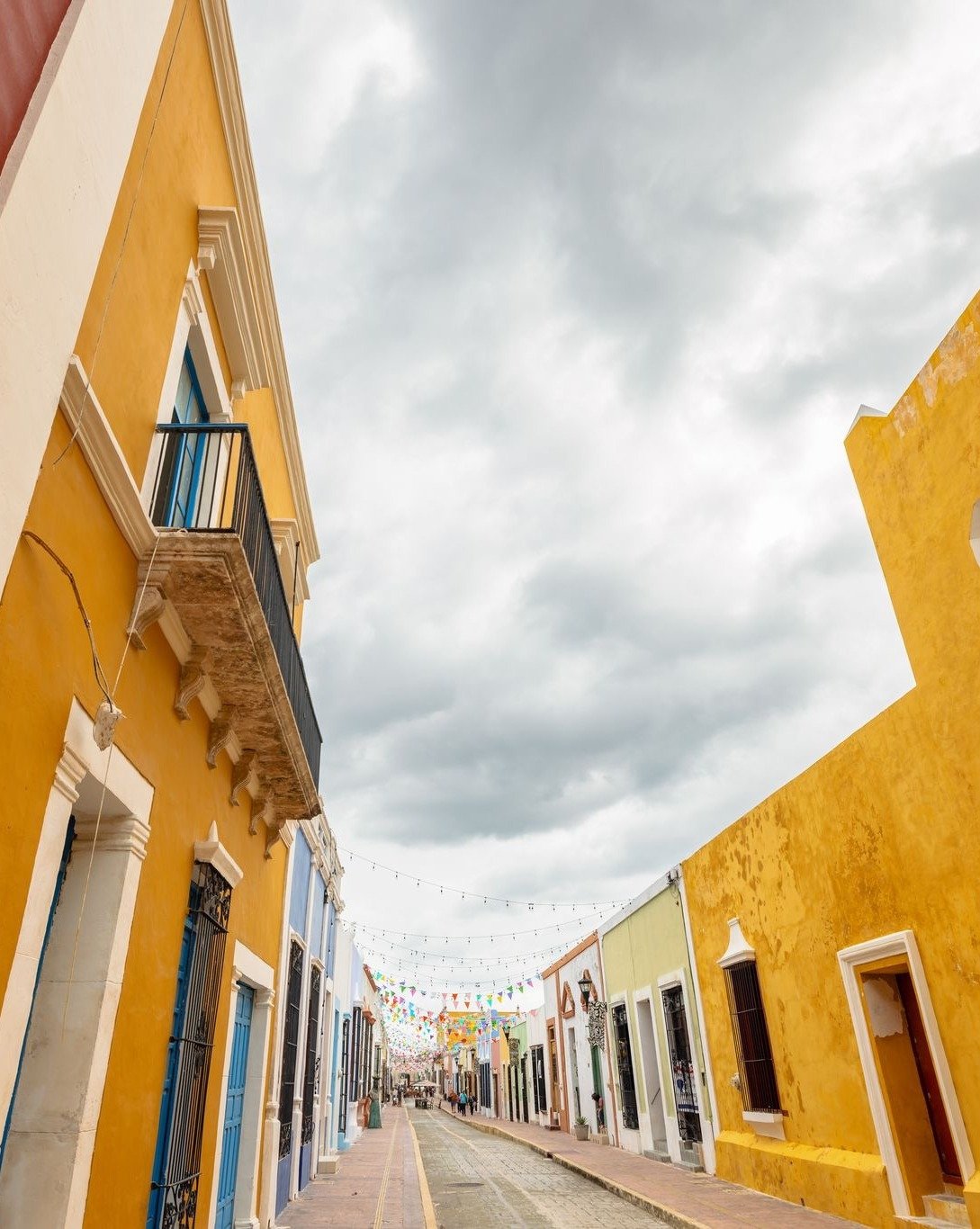 Lodging Details
Anglers booking through Yellow Dog Flyfishing Adventures and Campeche Tarpon have a choice of several different lodging options in the city of Campeche:
Hotel Plaza Campeche
Located in Campeche's downtown historic district, the Hotel Plaza Campeche is within walking distance of the town's Cathedral Plaza, central park, the oceanfront Malecon, and a large number of restaurants and bars. The rooms at the Plaza are clean, modern, and air-conditioned, and the hotel features such amenities as a swimming pool, 24-hour cafe, bar, gift shop, laundry services, and close proximity to downtown.
Hotel OceanView
Set along Seafront Boulevard, this casual, upscale hotel with a peaked red roof is 2.9 km from the walking paths of the Jardín Botánico X'much haltún and 3.2 km from the towers of the Catedral de Campeche. Airy, modern rooms with colorful accents feature free Wi-Fi, flat-screen TVs, and safes. Upgraded rooms add wood paneling and kitchenettes, and luxurious upgraded suites include amenities such as marble floors, separate living rooms, whirlpool tubs, and/or ocean views.
Casa Don Gustavo
The Don Gustavo is a boutique hotel in Campeche, a beautiful city within the Yucatan Peninsula. This small luxury hotel provides an experience that portrays the historic and cultural environment of the city: recreating a traditional home from Campeche during the eighteenth century with an exquisite collection of furniture and art, combined with the comforts of modern living. The hotel has 10 exclusive suites decorated in keeping with the history of the house and a central courtyard where breakfast, lunch, and dinner are served. Enjoy a glass of wine in different areas of the house such as the pool, suites, balcony, or veranda with a whirlpool tub.
Food and Beverages
For Campeche Tarpon packages the hotels prepare a light breakfast of coffee, juice, and pastries that is ready to go before your morning on the water. Since the typical day of tarpon fishing starts so early, there are really no restaurants open for breakfast! The guides at Campeche Tarpon will bring a cooler loaded with non-alcoholic beverages and lunch items. Dinner is not included in your Campeche package. There are numerous restaurants in the general vicinity of the hotel district, and you may prefer to try a different dining establishment each evening.
Typical Length of Stay
Packages and itineraries of any length can be accommodated and guests can arrive and depart on any day of the week.
Non-Angling Activities and Options
A UNESCO World Heritage site, the city of Campeche may be among the most beautiful and unique in all of Southern Mexico. Visitors will enjoy strolling the clean and colorful streets of the historic downtown area. Here, one can find numerous shops, museums, art galleries, outdoor restaurants, historic cathedrals, and churches. The city is also home to several outstanding examples of military architecture, including the Fort of San Jose el Alto, the Puerta de Tierra access door, Fuerta de San Miguel, and other sites.
For those interested in Mayan ruins and ancient Mayan architecture, the Campeche region is home to some of the largest, most spectacular, and least-visited sites anywhere in the Mayan World. Archeological sites such as Edzna, Balamku, Chicanna, and several others are all easy day trips from Campeche.
If you are traveling to Campeche with a non-angler or a non-angling spouse, the owners of Campeche Tarpon will be happy to arrange guided tours and activities. Campeche Tarpon can also arrange fantastic birding tours throughout the area. The cost is $400.00 for either one or two people. Led by local experts in some of the Yucatan's best natural areas that are full of different tropical avian species. Campeche Tarpon provides binoculars, literature, box lunch, and all transportation. A great option for non-anglers.
Internet / Communications
Wi-Fi is available at all hotels in the Campeche area, and at most restaurants and bars. Depending on your international service plan, most cell phones will also work in Campeche.
Gallery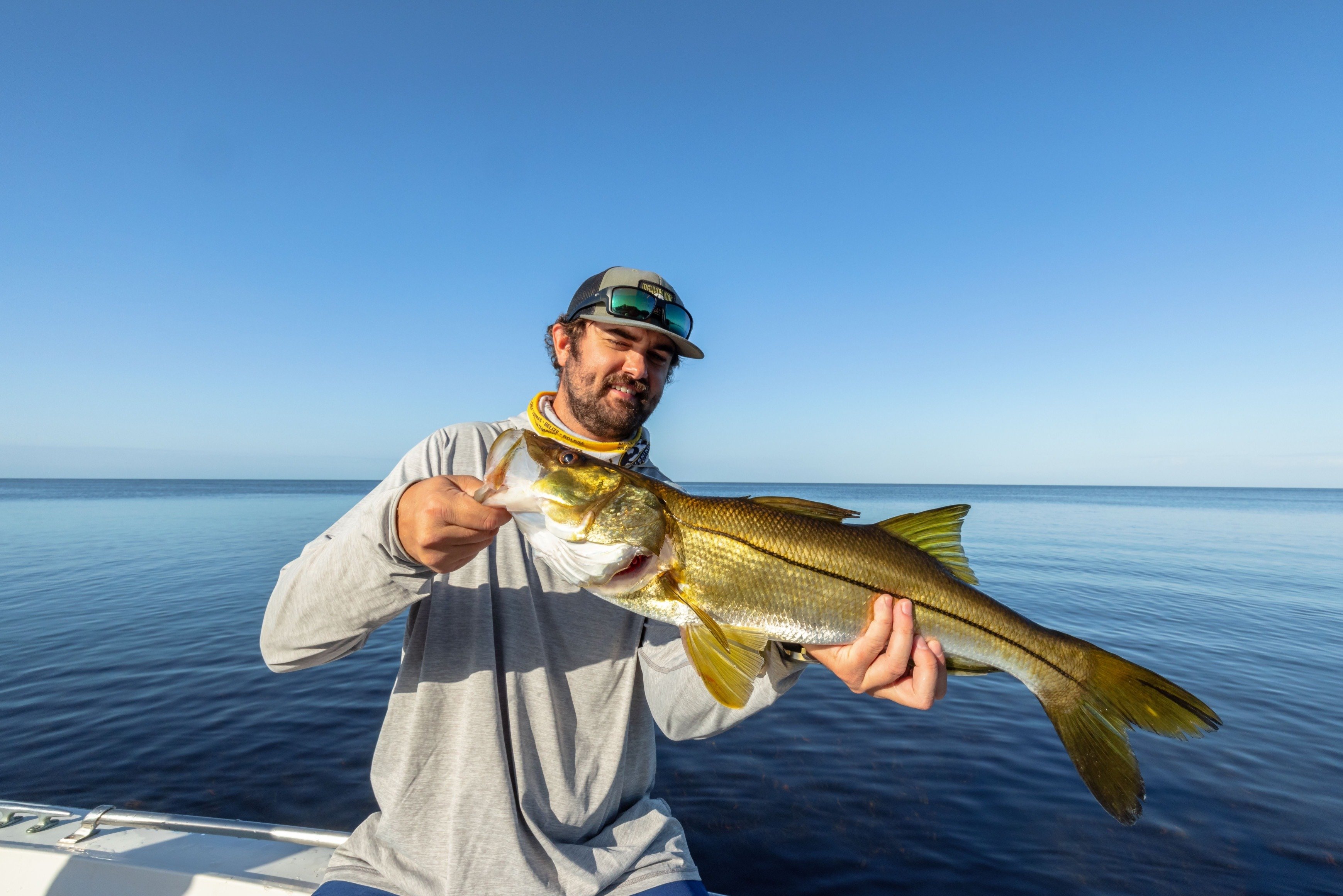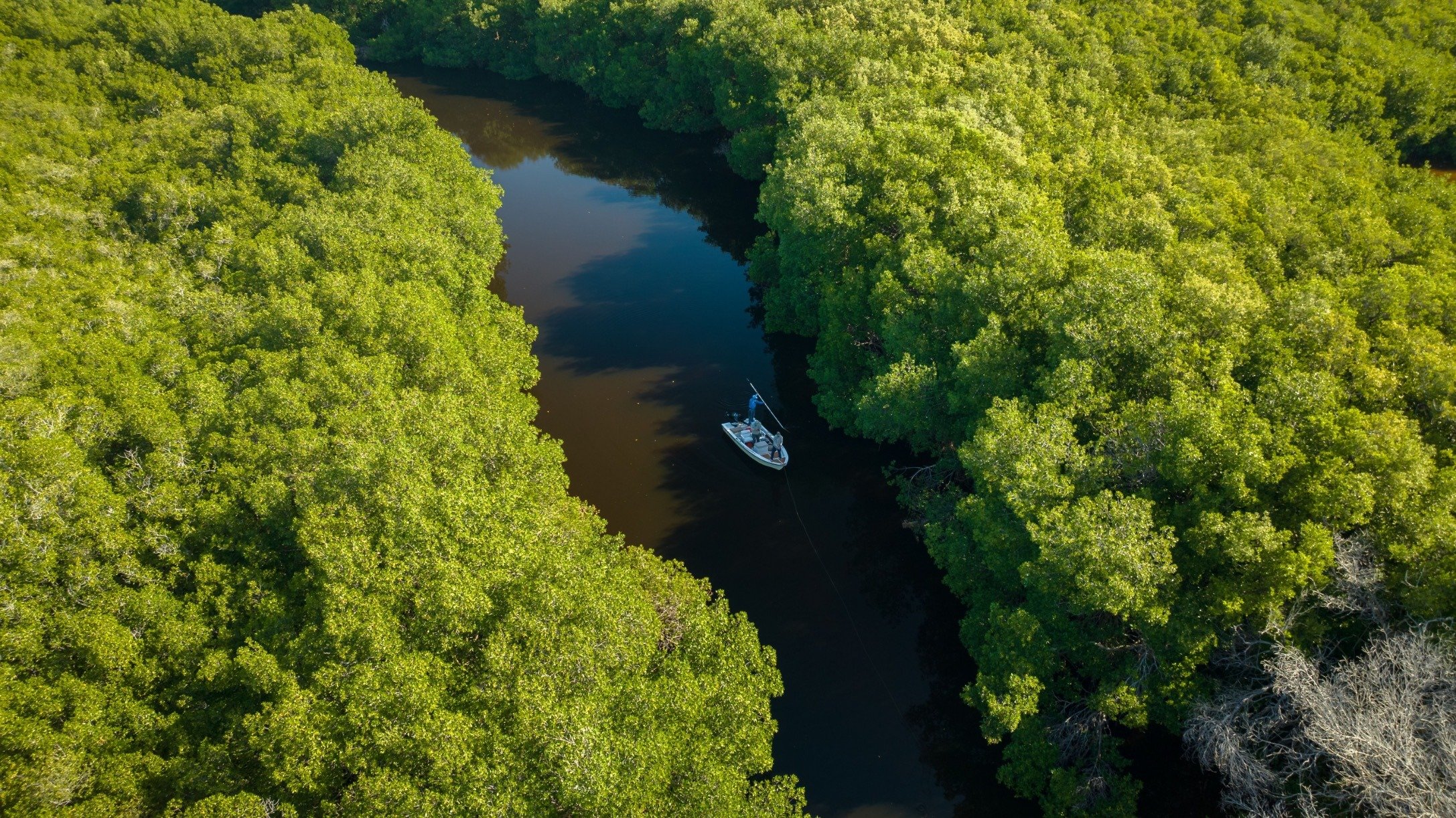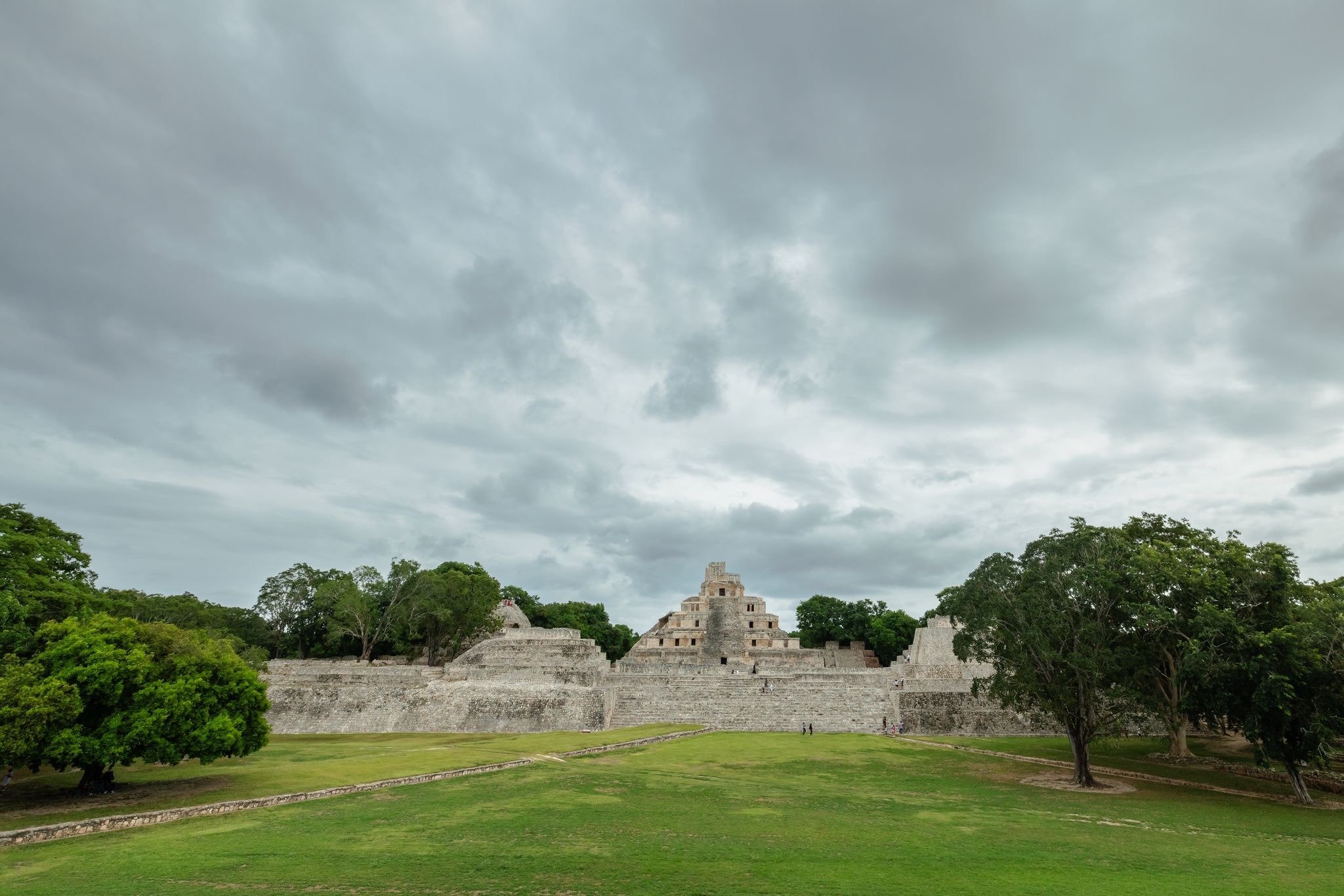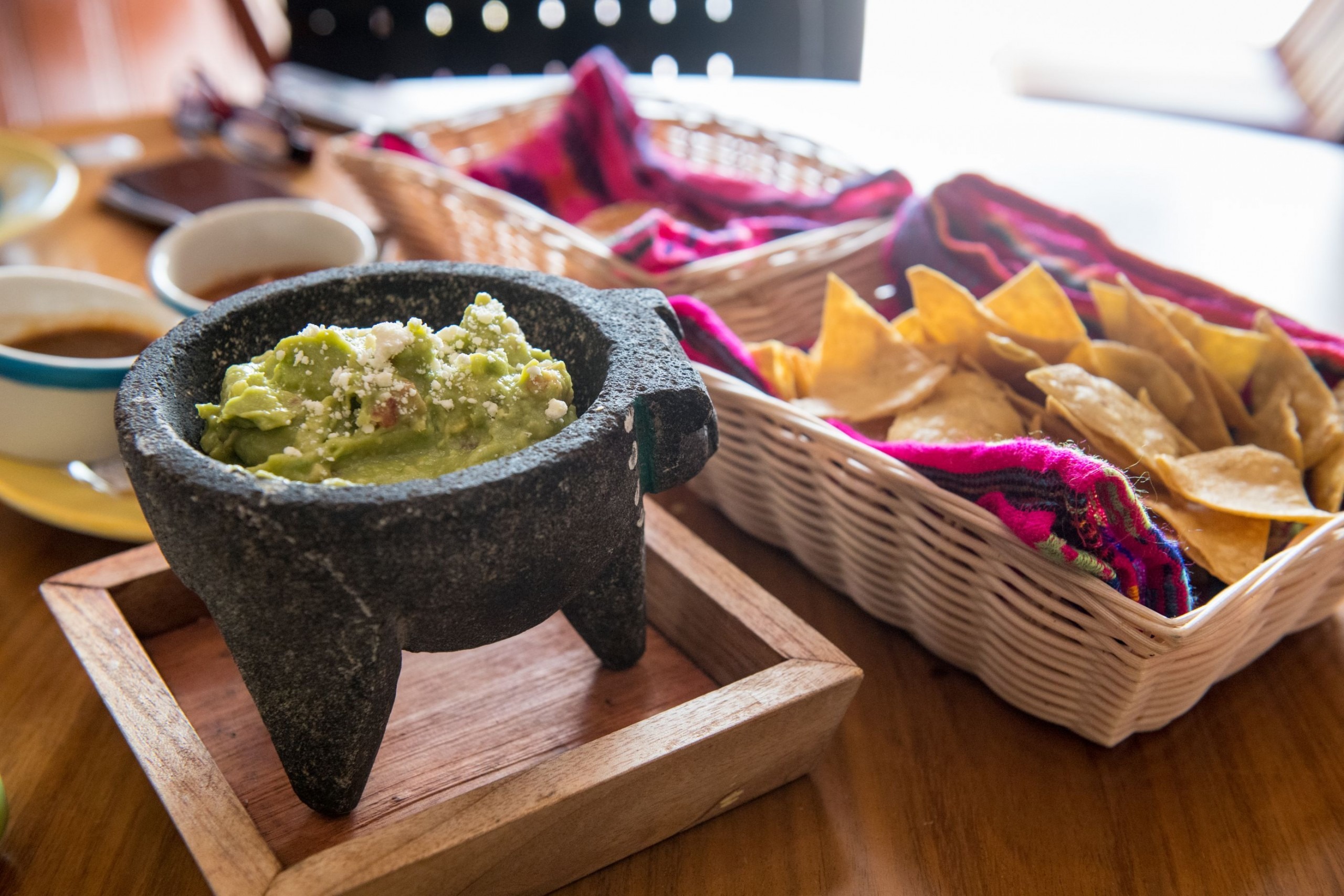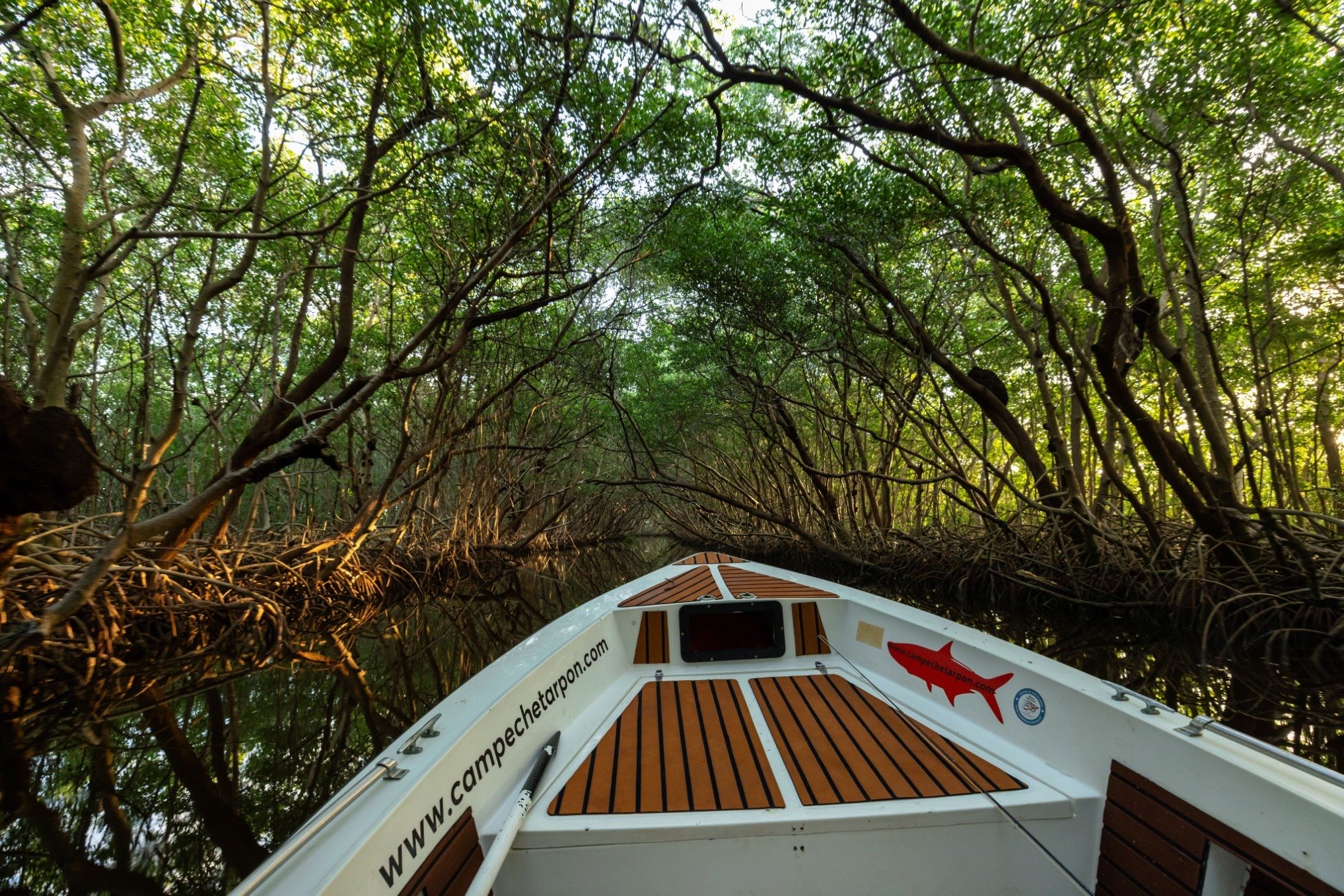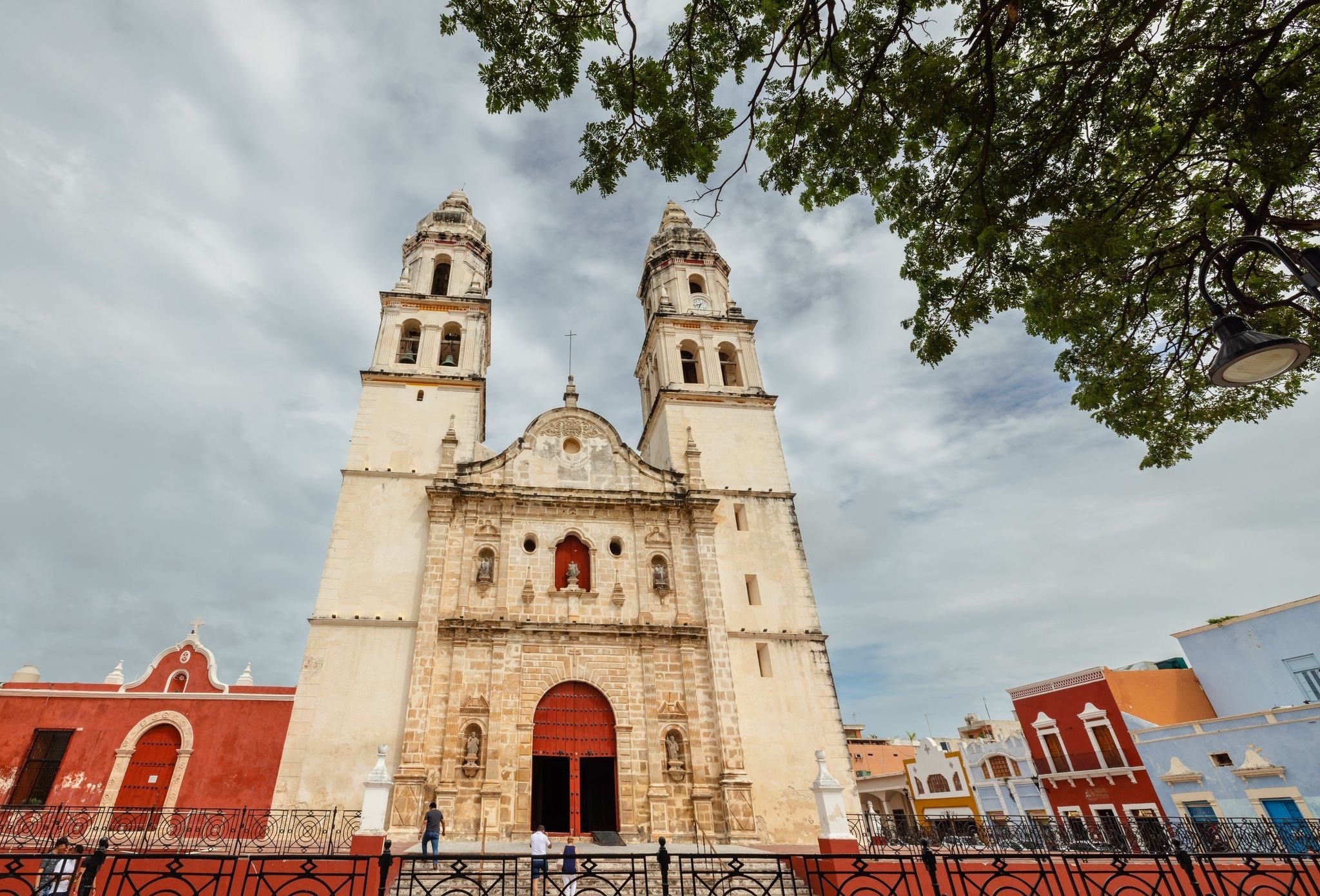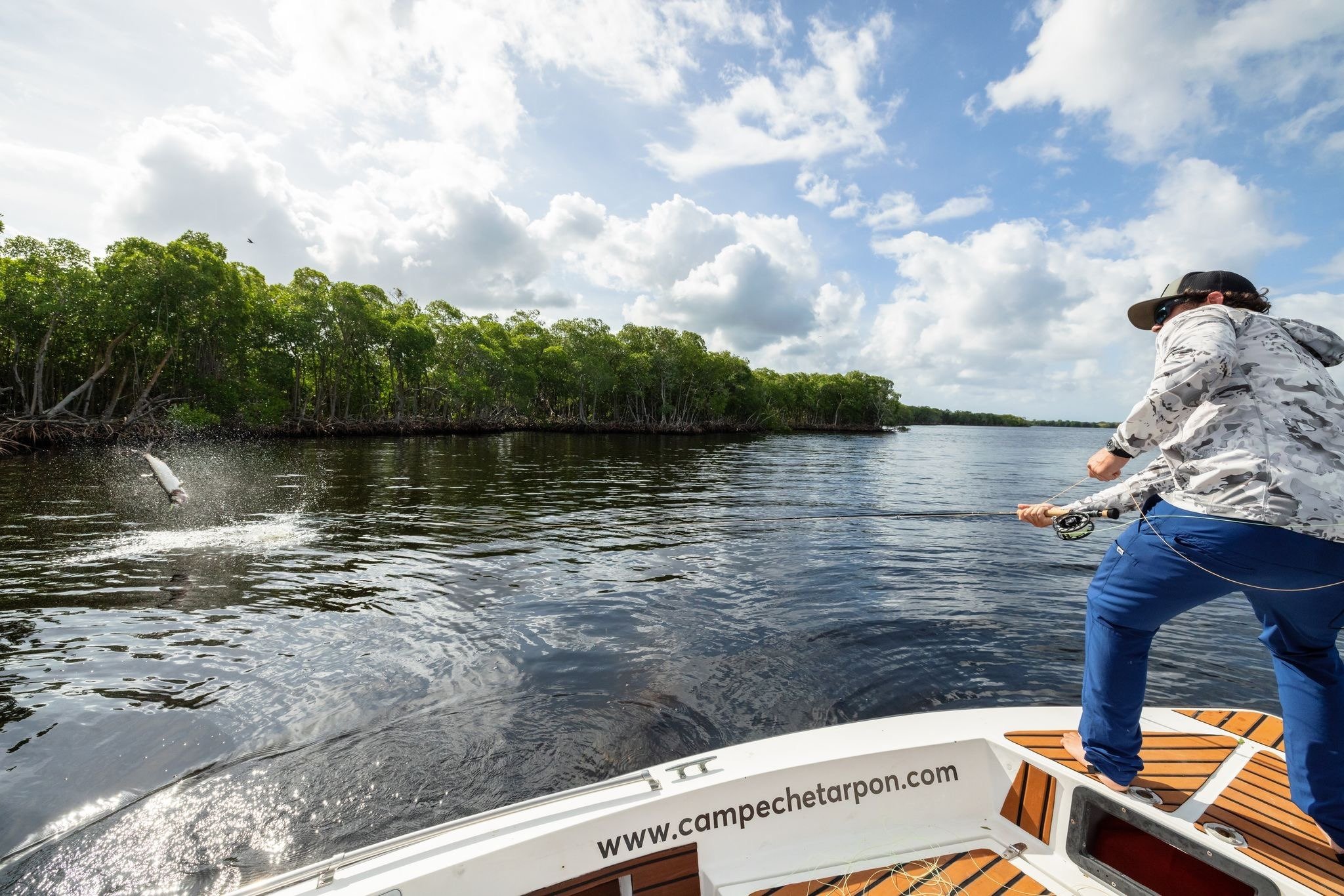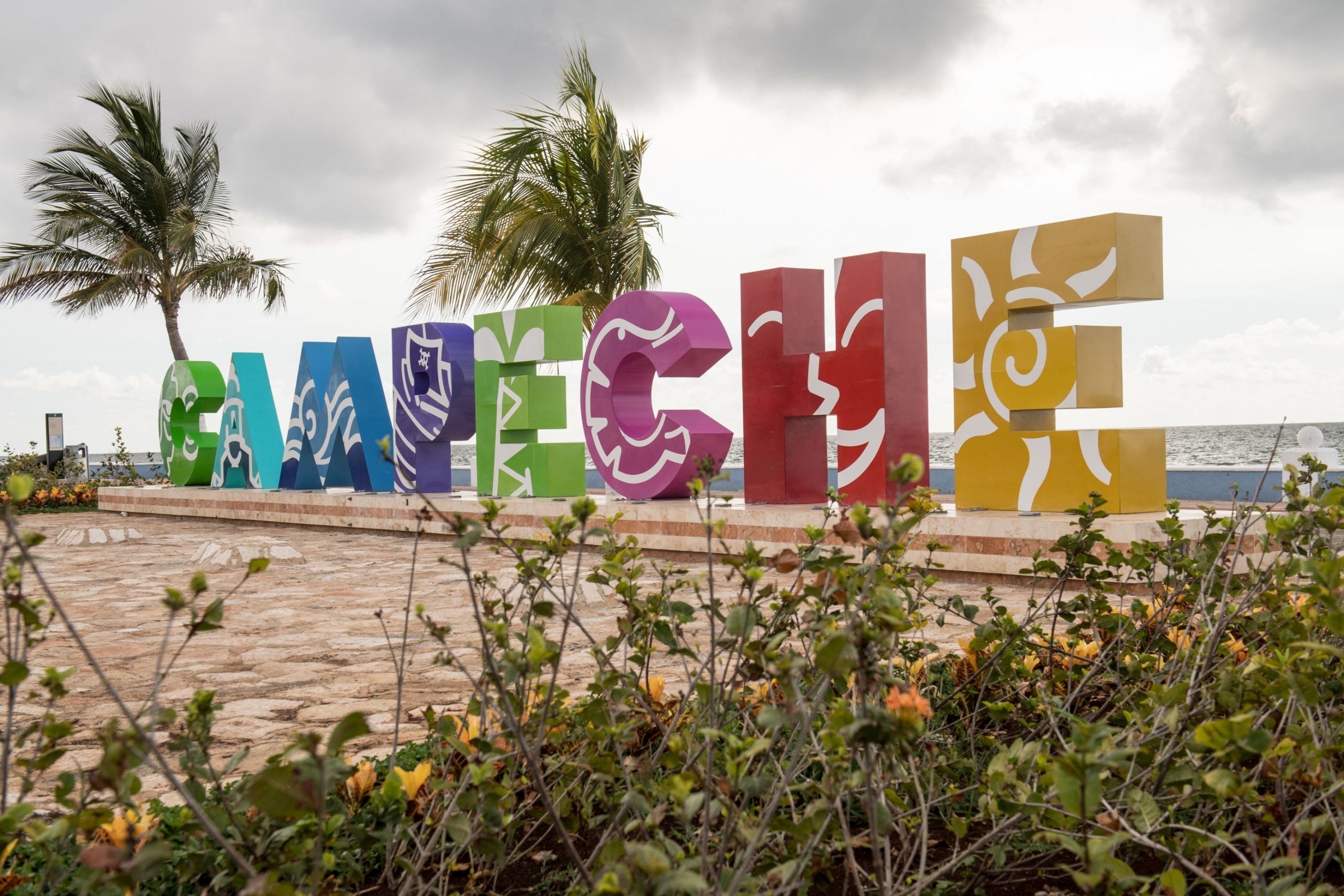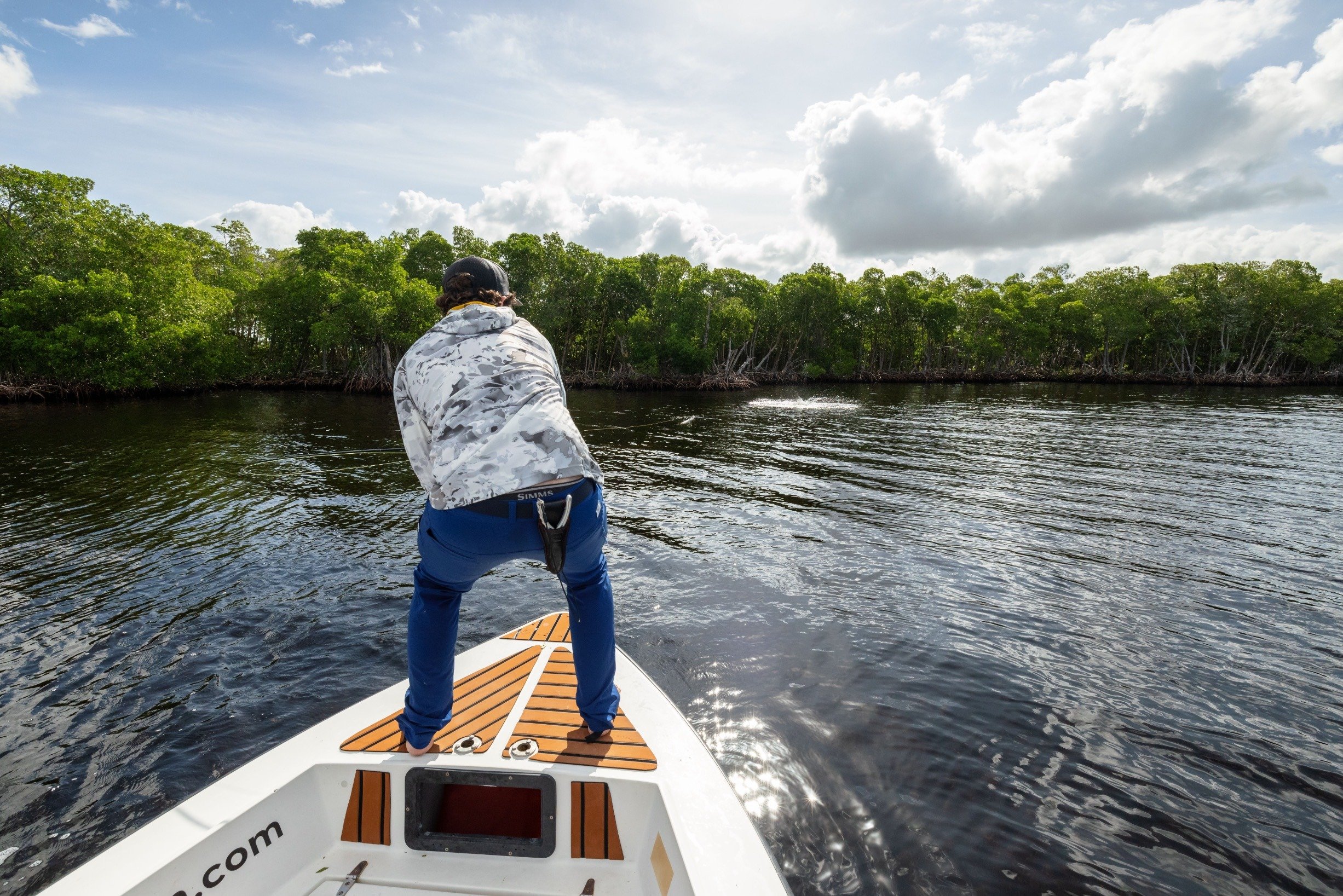 Similar Trips
Quick Reference Legend
Dive / Snorkel Program On-Site
On-Site Equipment
Preferred Couples Destination
Preferred Family Destination
Wi-Fi Available