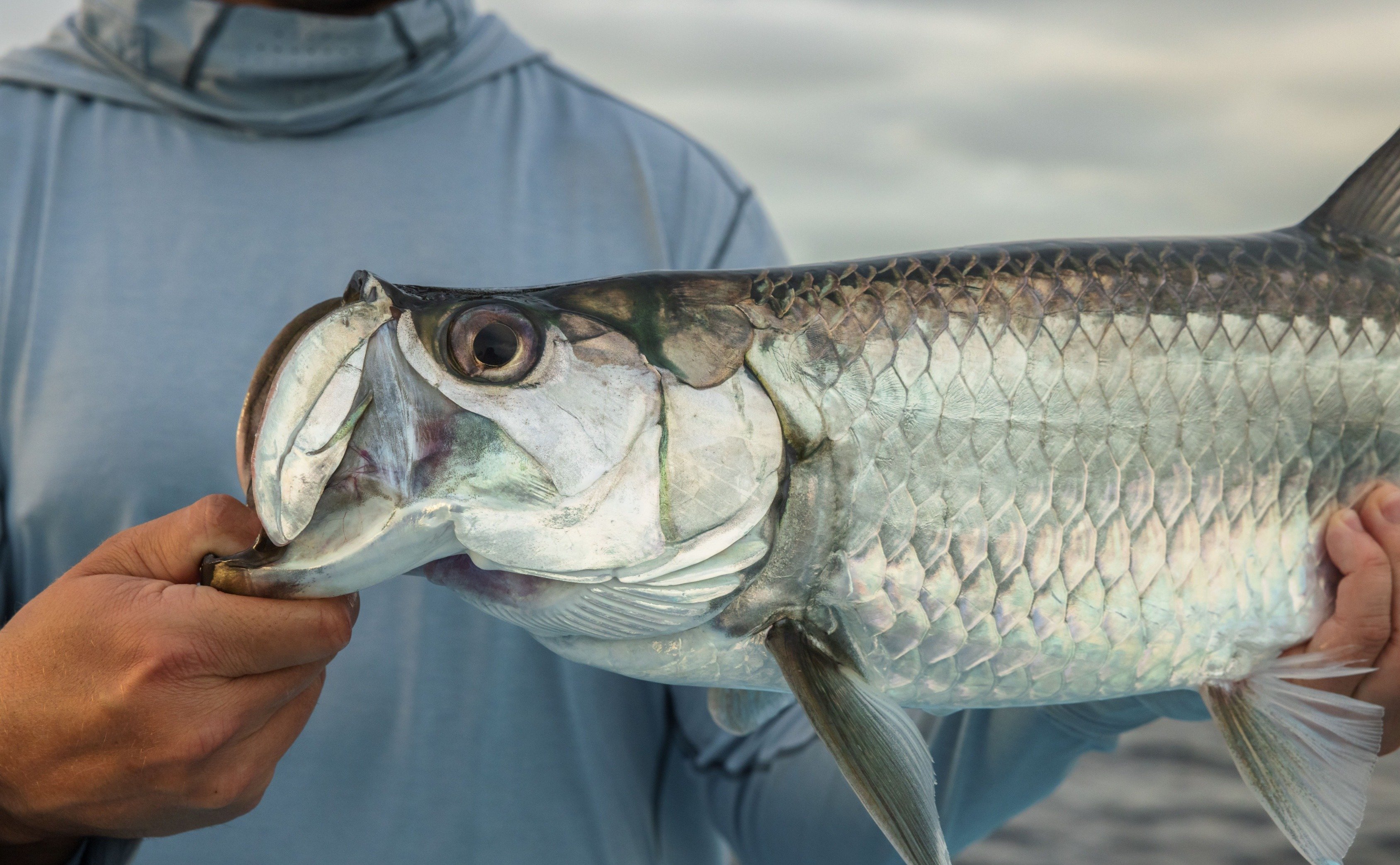 Mexico
Tarpon Cay Lodge
Rio Lagartos - Yucatan State

Accommodations
Comfortable Accommodations at Hotel San Felipe // Capacity - 6 Anglers

Season
March-September

Species
Tarpon, Some Snook, Snapper & Barracuda

Ideal For
Solo Anglers & Friends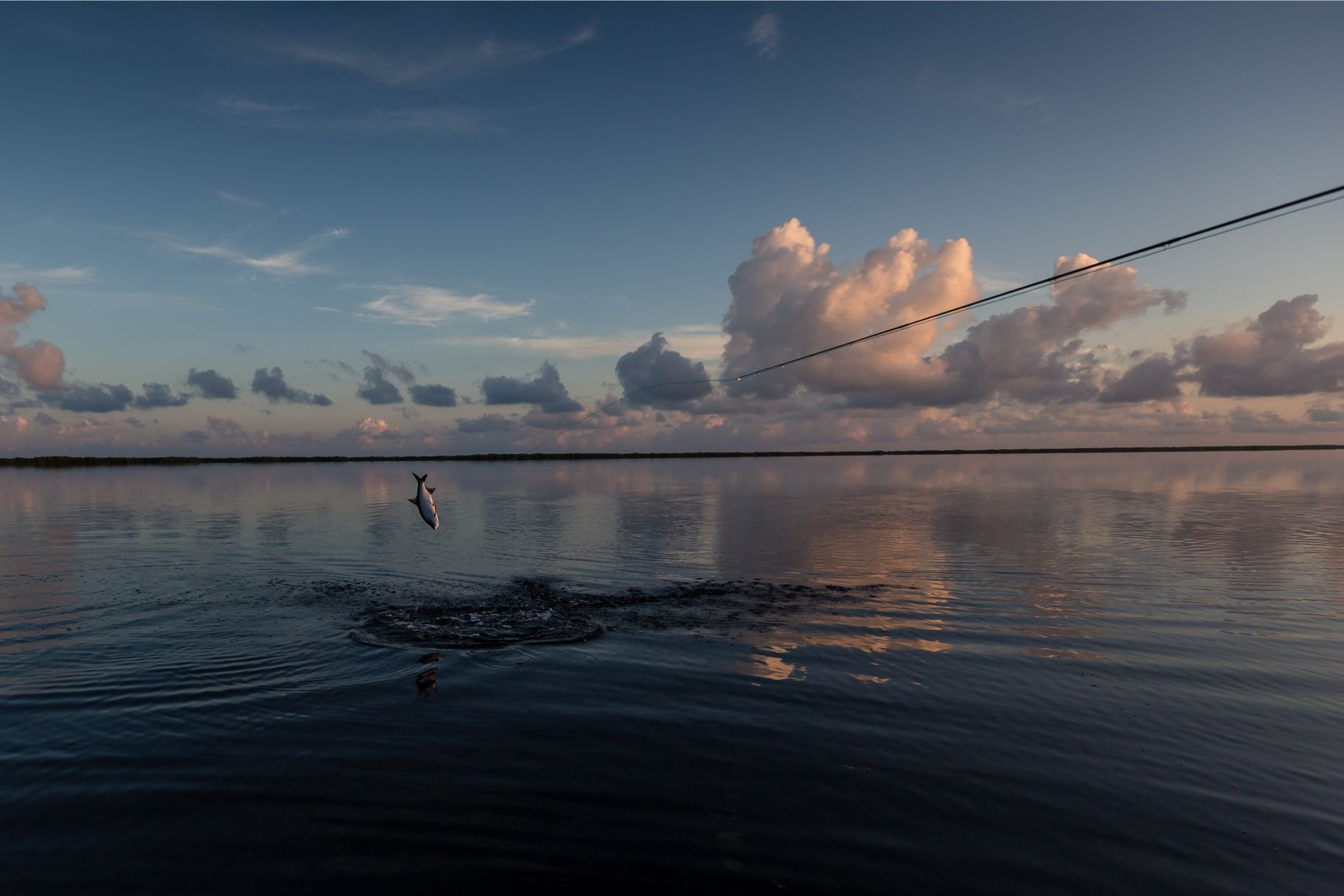 The Juvenile Tarpon Capital of the World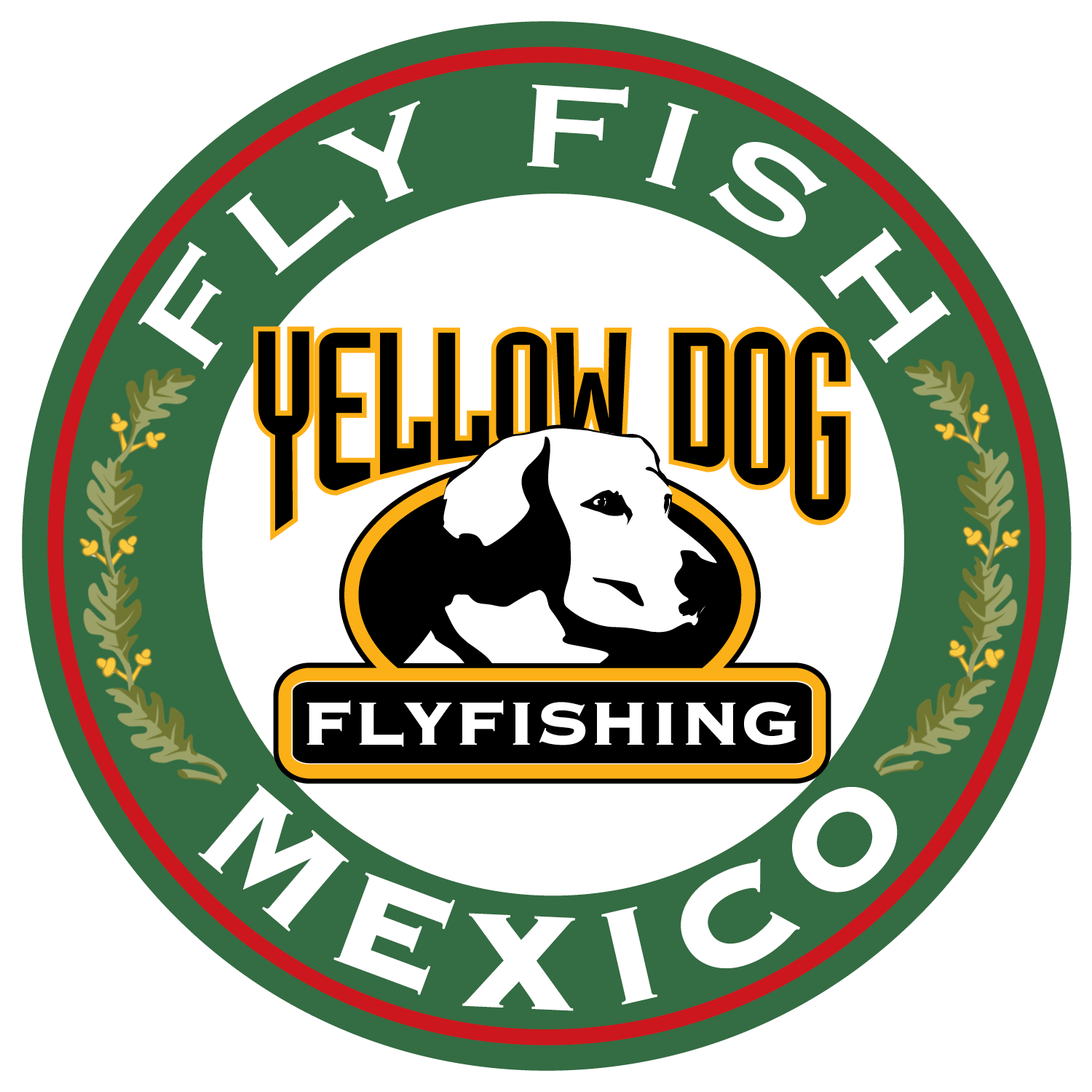 Tarpon Cay Lodge is located in the northern part of Mexico's Yucatan Peninsula west of Cancun in the small Mayan town of Rio Lagartos. The town is directly adjacent to a marine reserve and offers anglers excellent opportunities at catching juvenile "baby" tarpon. For anglers specifically targeting juvenile tarpon, this is possibly the best fishery in the world. The tarpon generally range from five to fifteen-pounds with the occasional fish breaking the 25-pound mark. Anglers typically get shots at barracuda and snook in the mangroves and there are a few permit on the ocean side. Short boat runs and abundant shots and action make this destination a great opportunity for anglers of all ages and skill levels!
Toggle Between Categories: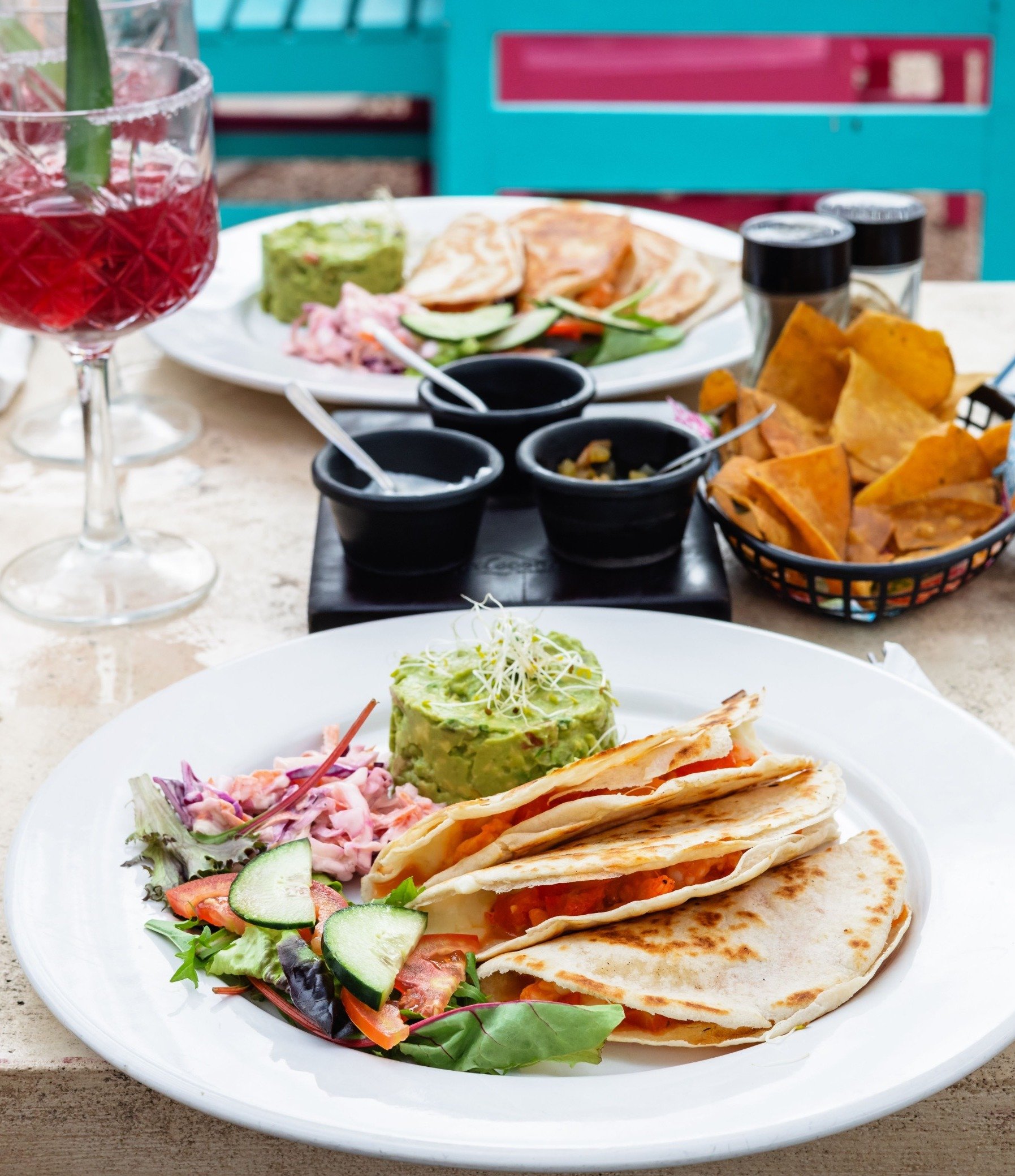 Lodging Details
Tarpon Cay Lodge offers comfortable accommodations in the Yumm Ha Hotel located on the Rio Lagartos waterfront. Rooms have ceiling fans, air conditioning, and private baths. Daily maid service will tend to your room and replace linens, towels, bottled drinking water, cups, and soap. And after a long day on the flats chasing tarpon, relax on the rooftop balcony in the gentle ocean breeze, or rest in the spacious lounge and dining areas while enjoying a beverage. If you still have enough energy at the end of the day, there is a workspace for fly tying! The dockside palapa bar and large outdoor pool make for great spots to relax after a day of tarpon fishing!
Food and Beverages
The food is fantastic! Hungry anglers will be delighted by the hearty meals of Mexican and Mayan-inspired dishes. Breakfast typically consists of eggs made-to-order with a choice of bacon or sausage along with tortillas, breakfast juices, and coffee. Lunch is either a hot meal made-to-order off the menu at the hotel during split fishing sessions or a cooler lunch with sandwiches, snacks, and beverages. Dinner is usually either fresh fish, chicken, pork, or shrimp!
Typical Length of Stay
The standard packages with included transfers at Isla del Sabalo are seven (7) nights / six (6) fishing days, though shorter stays can be arranged for an additional transfer surcharge. The included transfers occur on Saturdays and any arrivals or departures on alternate days will require an extra transfer surcharge of $350.
Non-Angling Activities and Options
Tarpon Cay is a fishing-focused operation and non-angling activities are very limited. However, if guests rent a car, there are a handful of Mayan ruins near the lodge open for exploration. Additionally, there is a close by cenote and great opportunities for bird watching.
Internet / Communications
There is a computer at the lodge for guests' use and Wi-Fi is available in the lobby. There is strong also decent cell coverage in Rio Lagartos. Additionally, the lodge does have a phone that guests can use with a prepaid calling card.
Gallery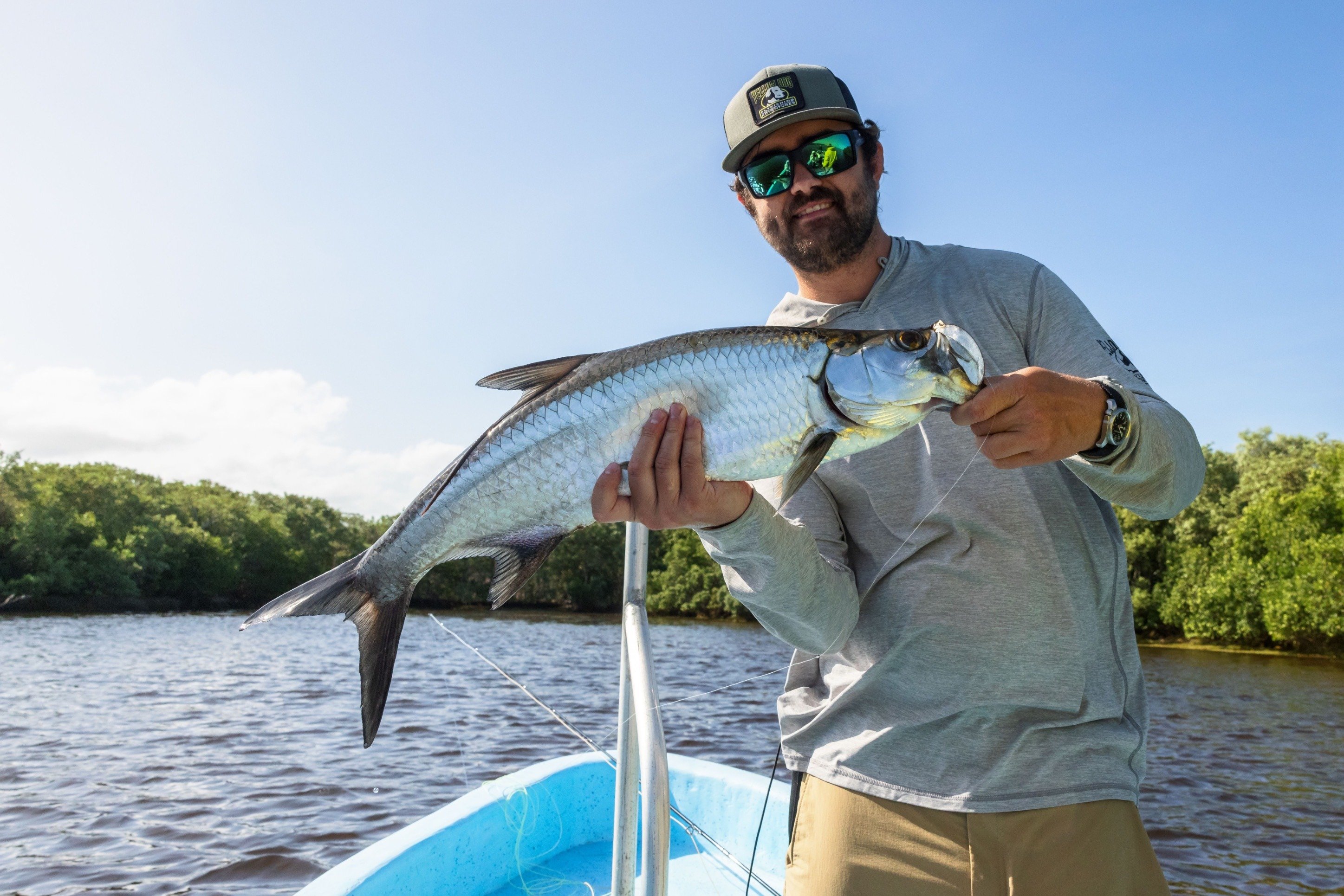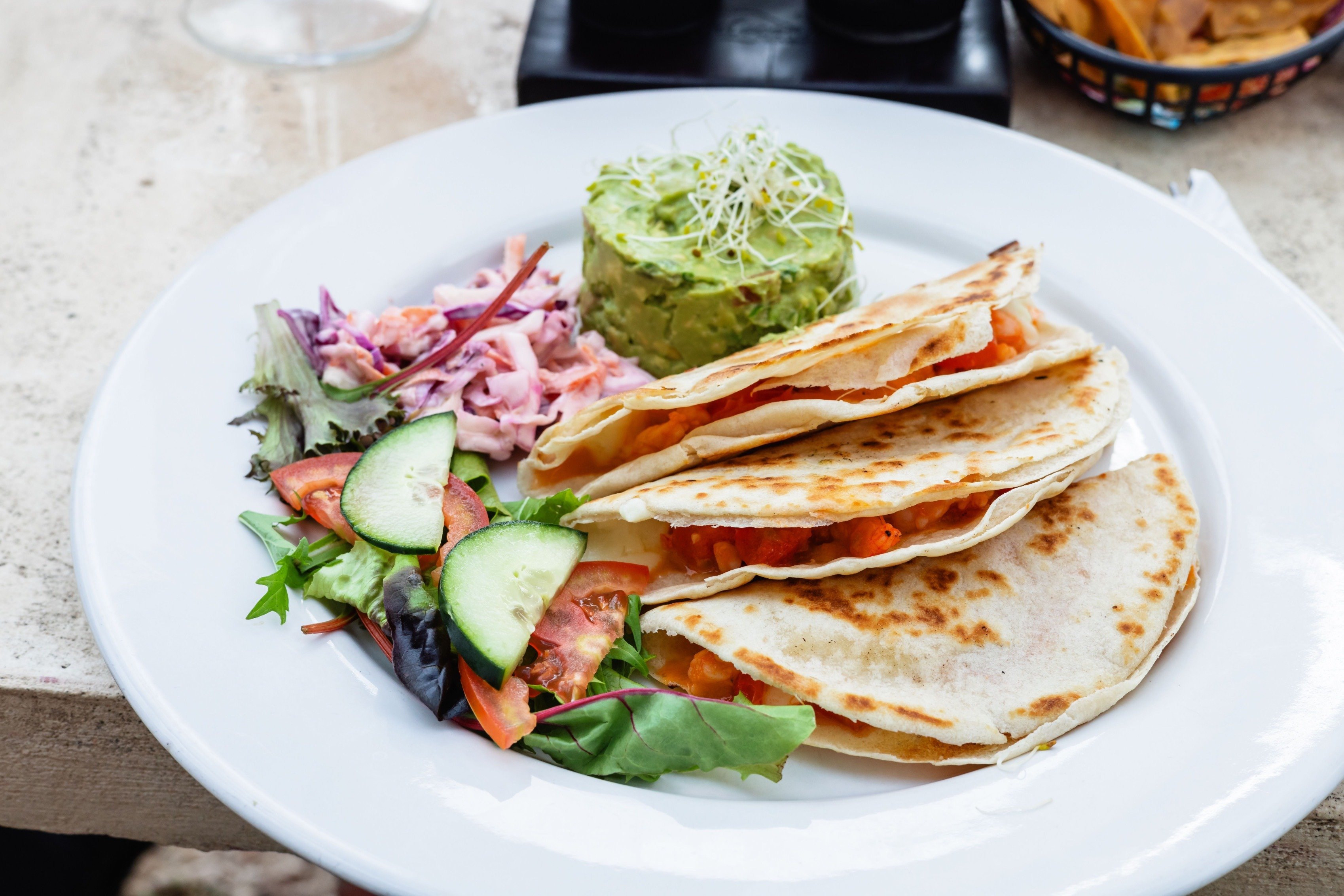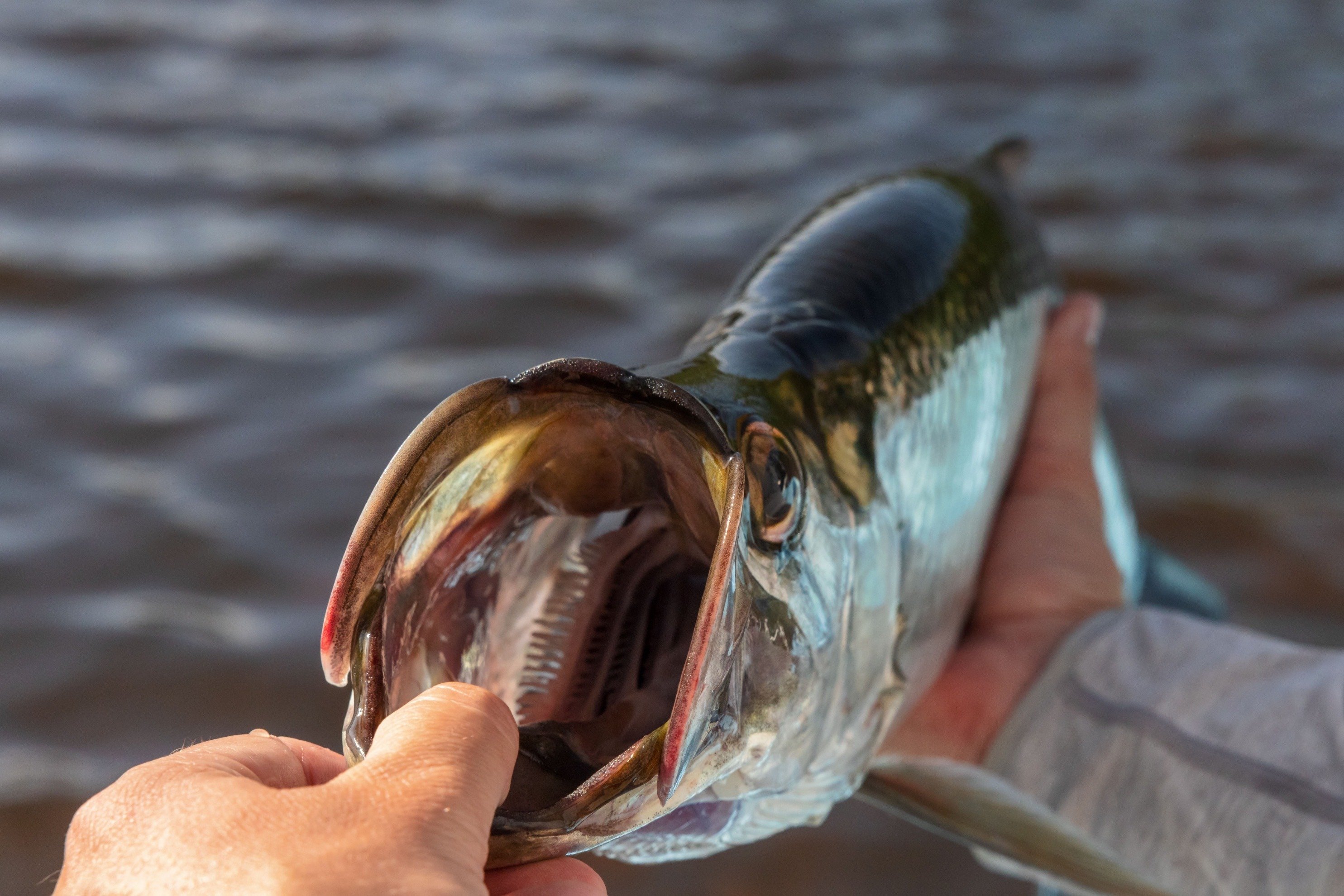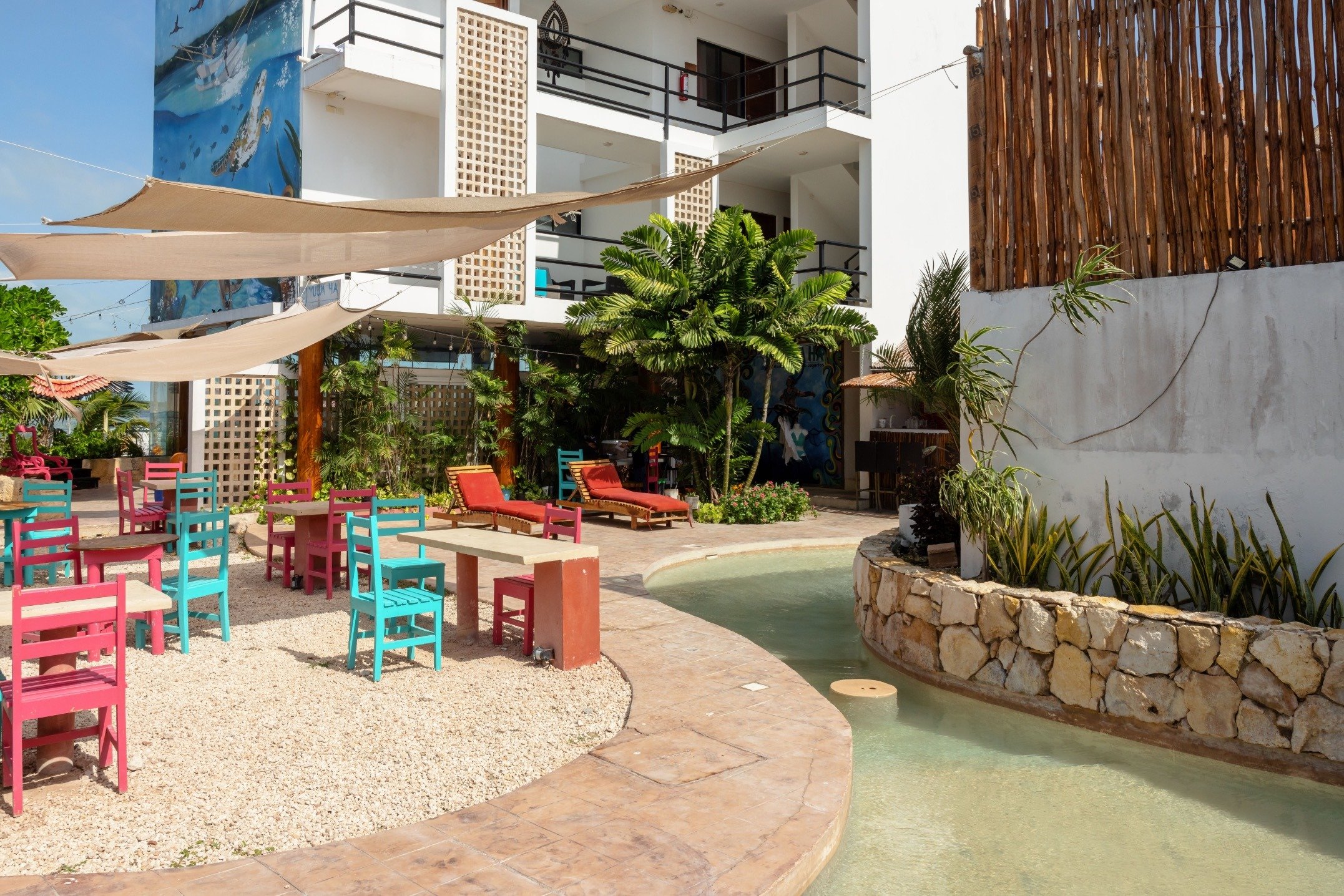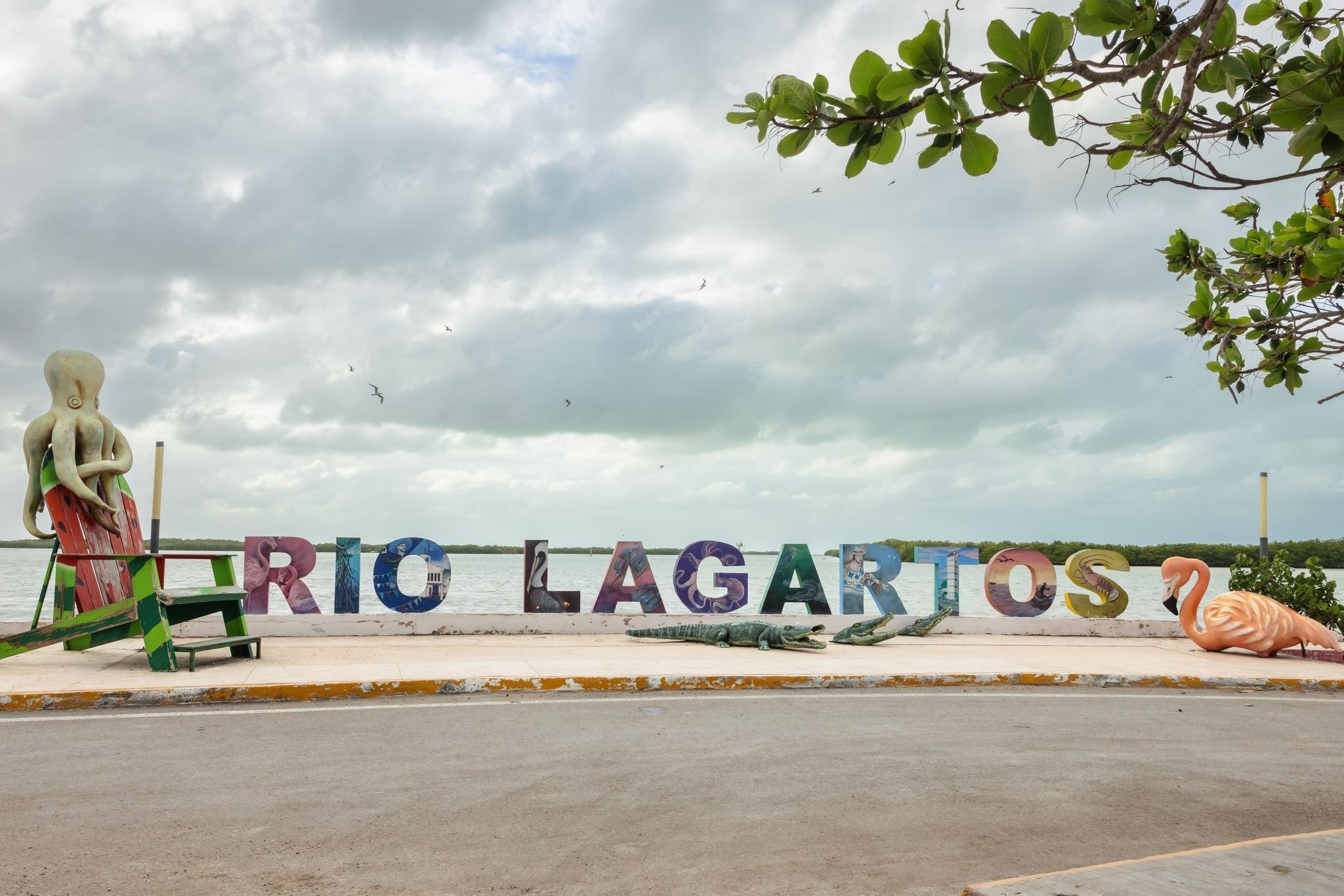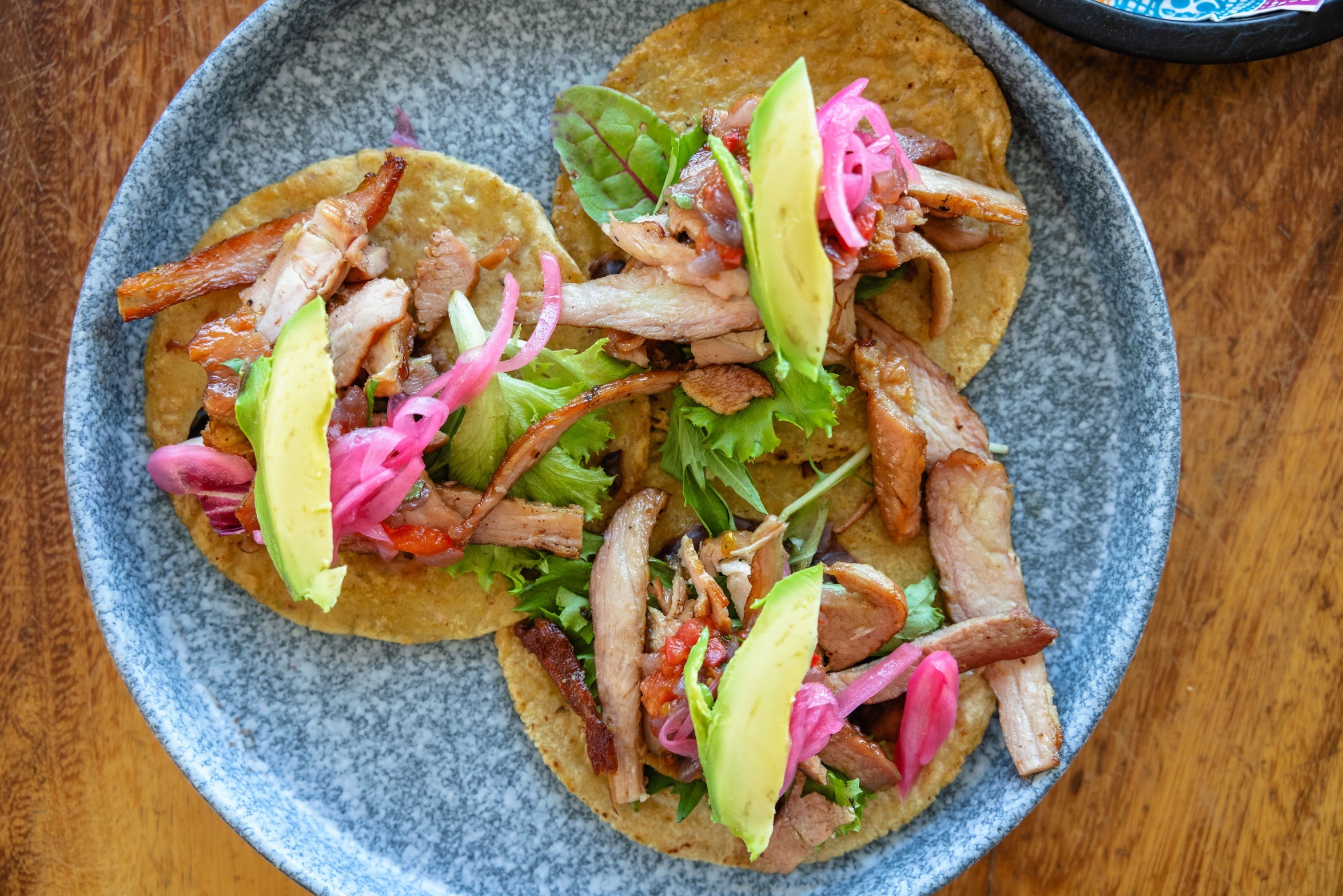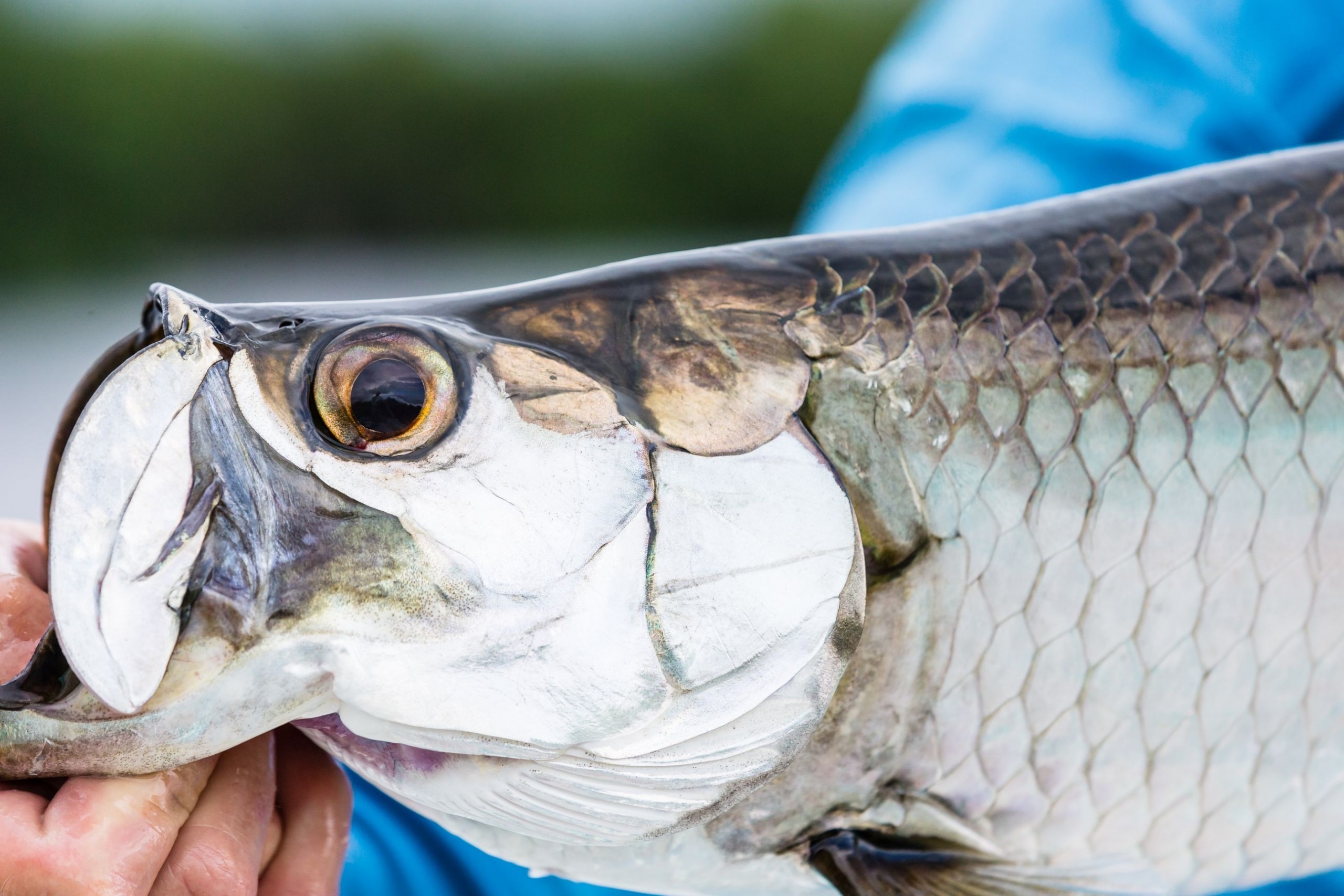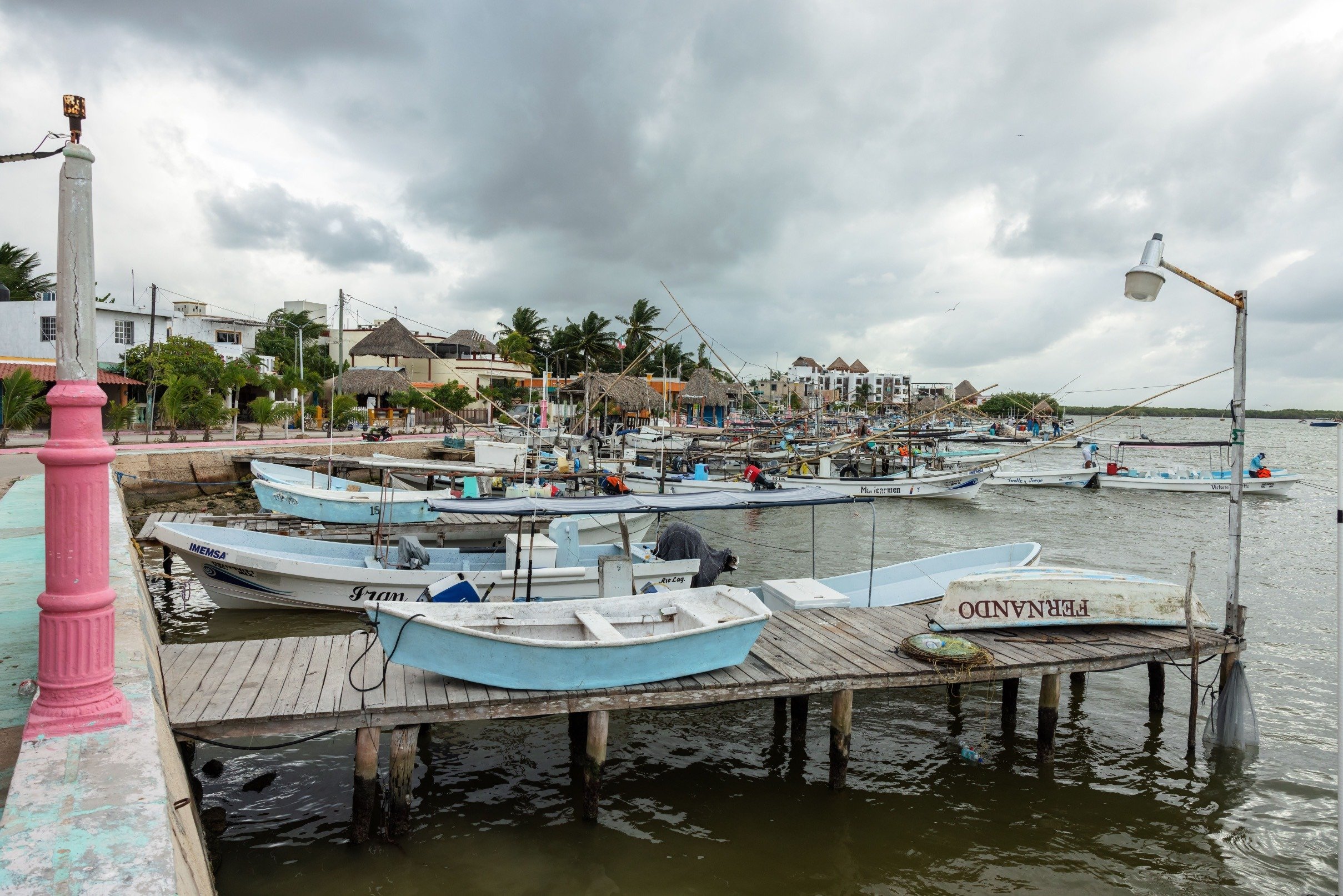 Similar Trips
Quick Reference Legend
Dive / Snorkel Program On-Site
On-Site Equipment
Preferred Couples Destination
Preferred Family Destination
Wi-Fi Available