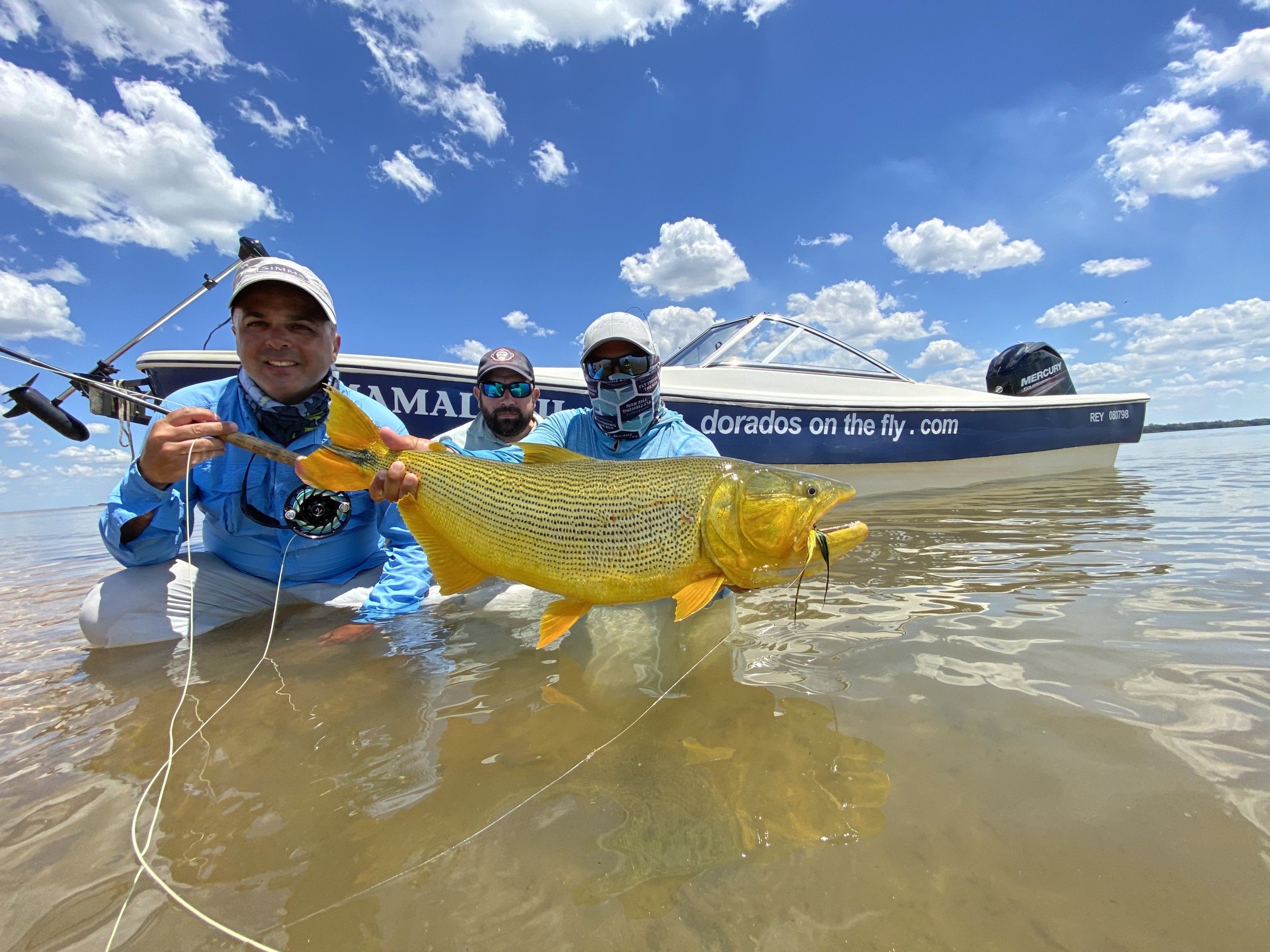 Argentina
Pinti's Dorado on the Fly
Corrientes

Accommodations
Comfortable Bedrooms

Season
Year-Round

Species
Golden Dorado, Pacu & Pirá Pitá

Ideal For
Solo Anglers & Friends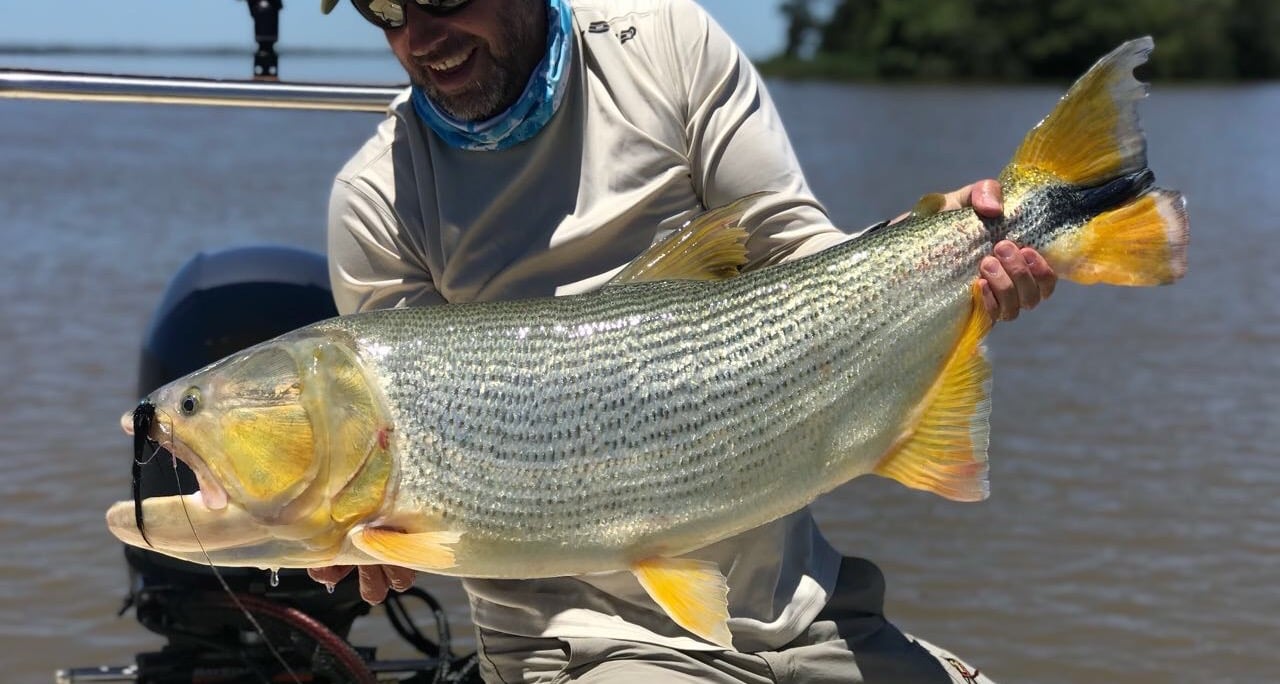 Northern Argentina Golden Dorado Experience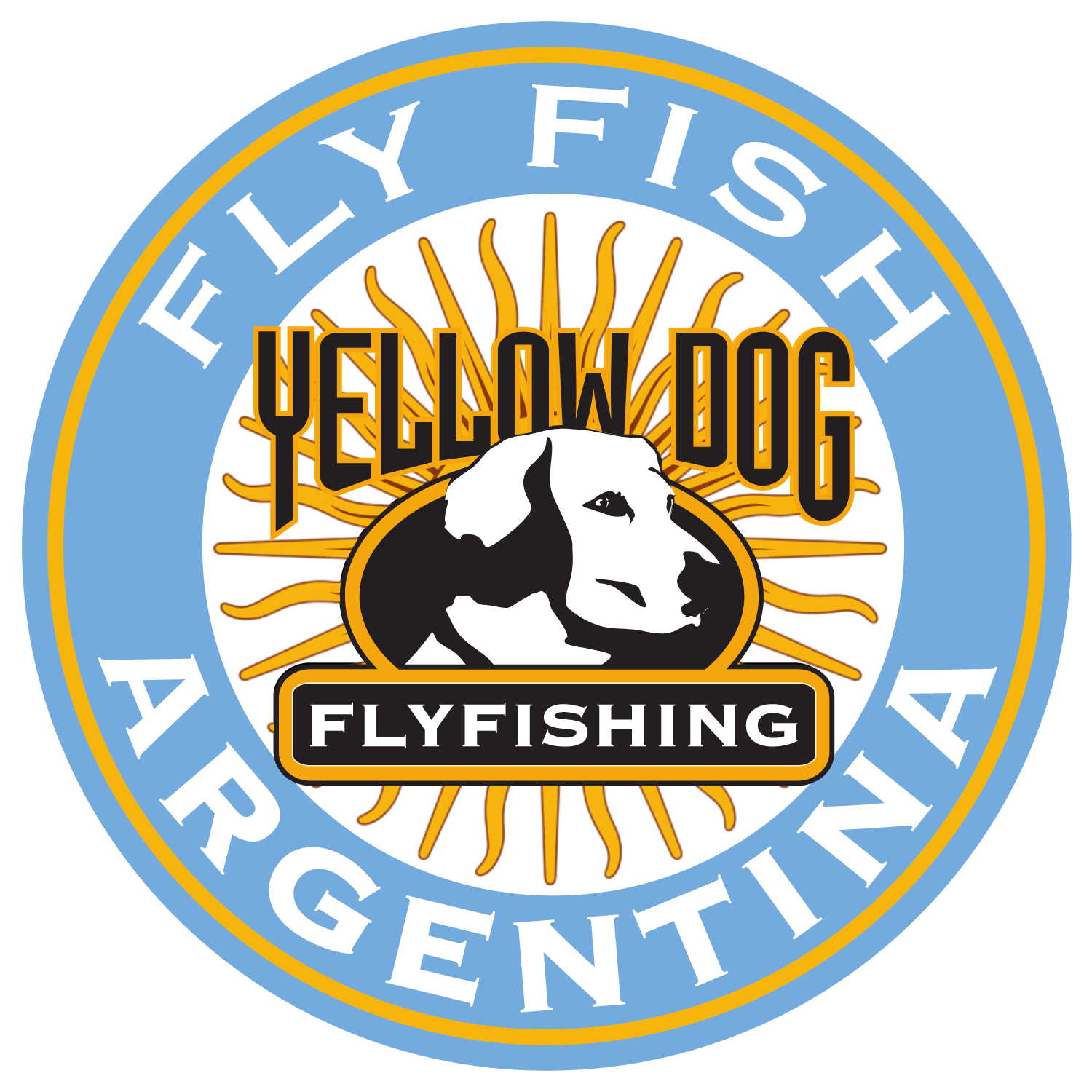 Ricardo Pinti's Dorado Lodge is located in northern Argentina on the dense, jungle banks of the Upper Paraná River, the natural boundary dividing Argentina and Paraguay. This large, clear-water river holds healthy numbers of golden dorado, pacu, and pirá pitá. Over the years, the Yellow Dog team has fished and explored most of Argentina's dorado fisheries, and the upper Paraná ranks as the most consistent of all, boasting prolific fish numbers, opportunities for large dorado, and other exotic species on the fly. Not only will anglers sight cast to golden dorado, but the dry fly fishing for pirá pitá and pacú can be phenomenal. Pinti is recognized by locals as a pioneer for fly fishing the upper Paraná River, which has allowed him to select an elite team of guides and strategically locate the lodge on the most productive section of the river.
Toggle Between Categories: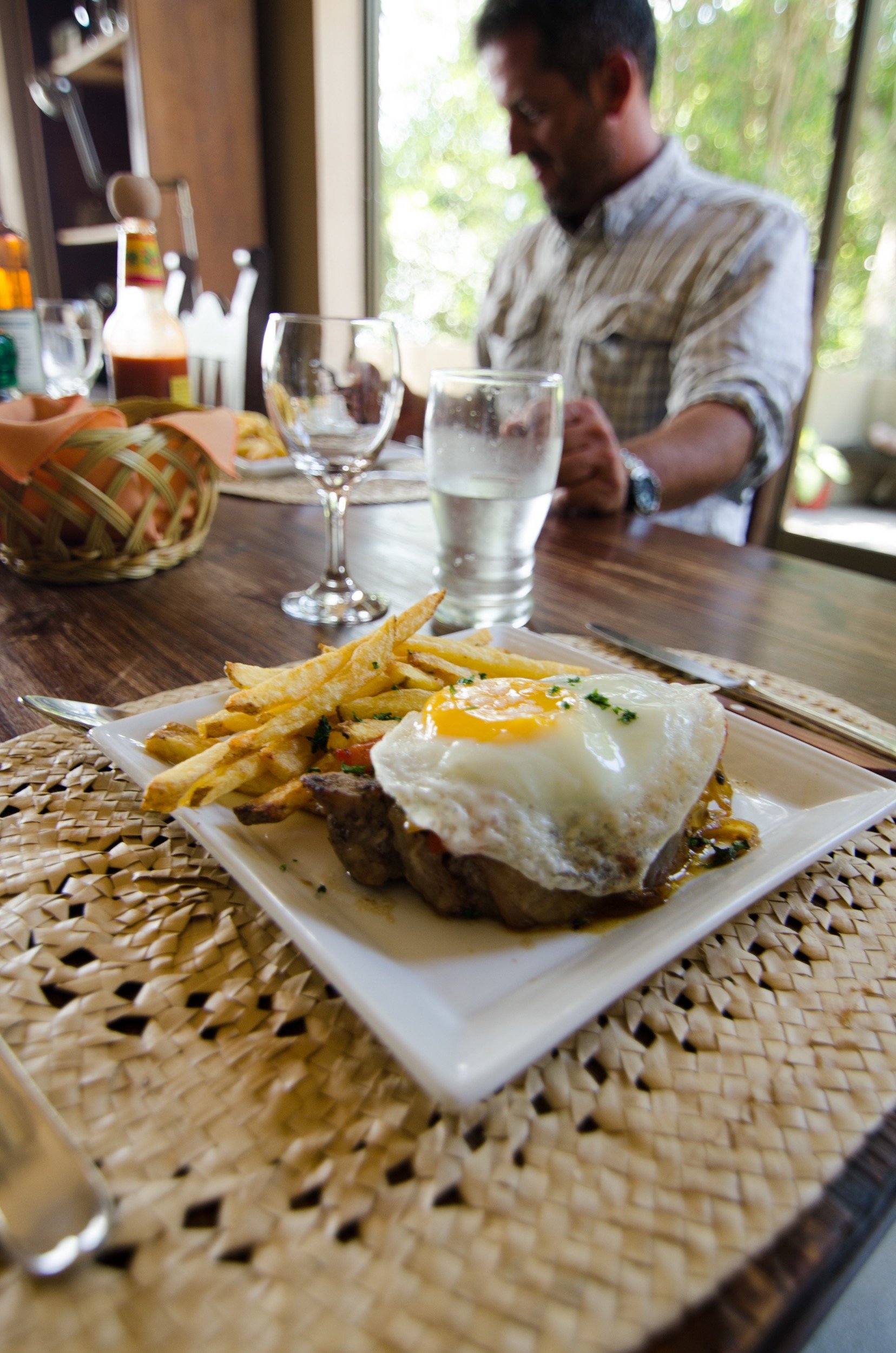 Lodging Details
Pinti's Dorado on the Fly Lodge is located on a high jungle bank overlooking the Paraná River near the small fishing village of Ita Ibate in the Corrientes Province of Argentina.
The property features two simply constructed lodging buildings, each with 4 bedrooms. The 8 individual bedrooms provide comfortable accommodations, private full baths, and are decorated with local art. Each angler will enjoy single occupancy accommodations unless otherwise requested.
The main lodge has spectacular views of the Rio Paraná and features a spacious common area with a pool table and a full bar. Branching off the pool table/bar room is another common living space, nicely decorated and furnished with full couches and comfortable chairs, where anglers can relax with drinks and appetizers while enjoying the incredibly scenic views of the Rio Paraná. There is also a separate TV, lounging, and fly tying room in the main building which is available for use.
Breakfast, lunch, and dinner are served at the large dining room table in the main lodge, and meals are often hosted by Pinti or one of the exceptional head guides.
Food and Beverages
Pinti's Dorado Lodge offers classic Argentine cuisine, including a weekly "asado" (Argentine BBQ), in addition to an array of international dishes. All meals are served with fine wines from Mendoza and other wine-producing regions of Argentina. Lunches are prepared and served daily back at the lodge with your guide. The dining experience at the lodge is a satisfying blend of fresh ingredients, delicious flavors, and beautiful presentation. The lodge offers an open bar policy with all domestic liquors, Argentine wines, and beers during your stay.
Typical Length of Stay
The typical lodge package at Pinti's Dorado Lodge is seven (7) nights / six (6) days of fishing. Most packages run Saturday through Saturday, though shorter stays are also welcome. Please contact Yellow Dog for more details.
Non-Angling Activities and Options
Pinti's Dorado's on the Fly is not a great option for non-anglers. Though the lodge is very comfortable, with beautiful scenery, full Wi-Fi, and television, Pinti's lodge does not offer guided non-angling activities.
Internet / Communications
The lodge offers guests unlimited Wi-Fi Internet access. Cell phones do work depending on individual carriers and data plans.
Gallery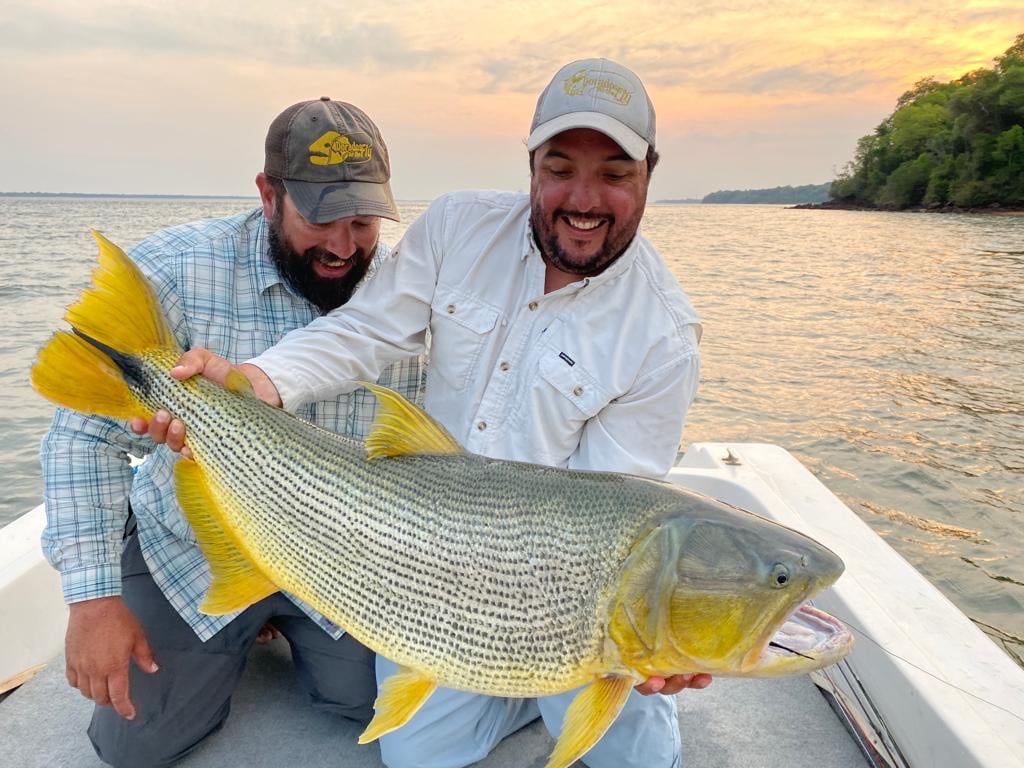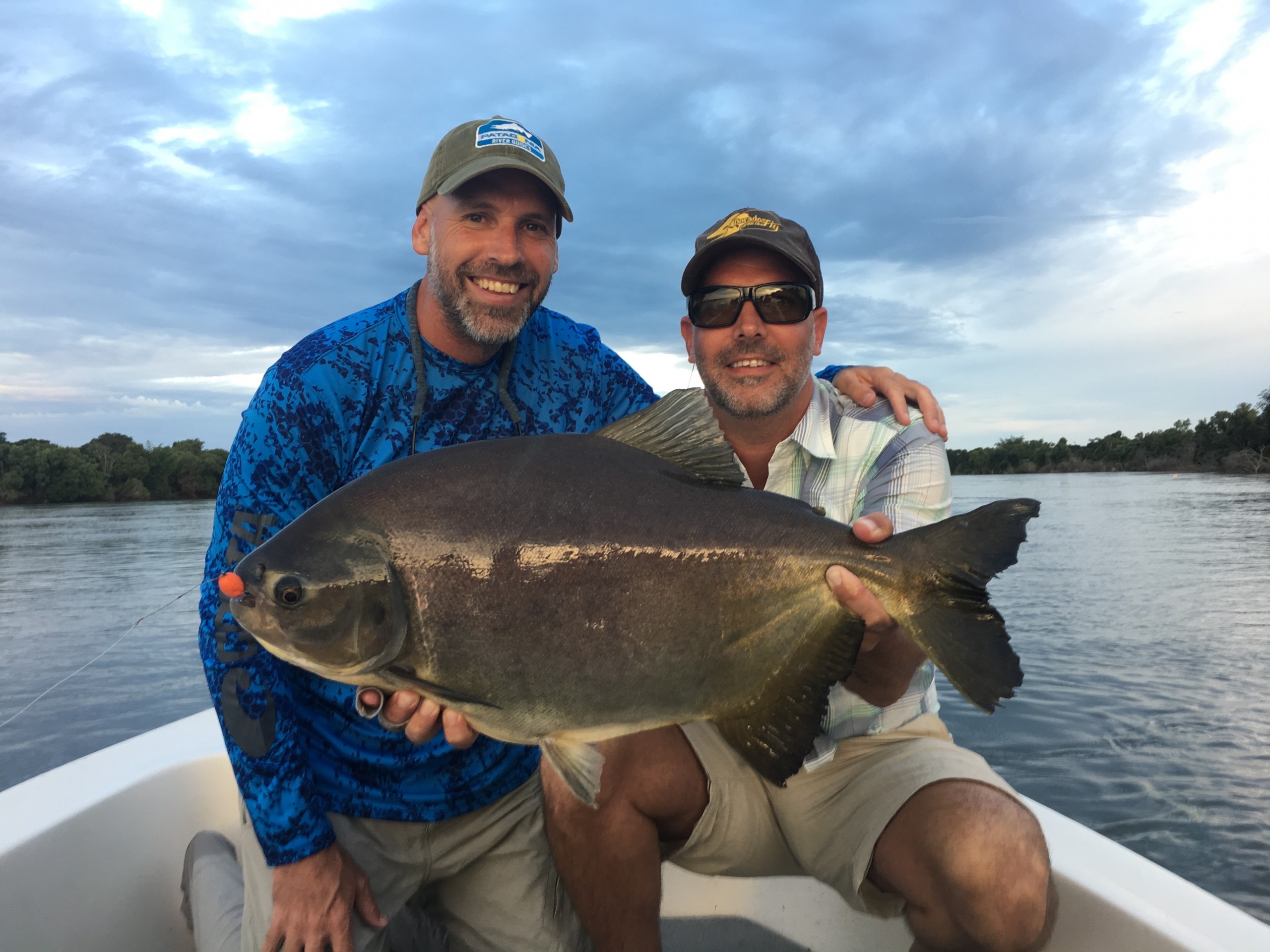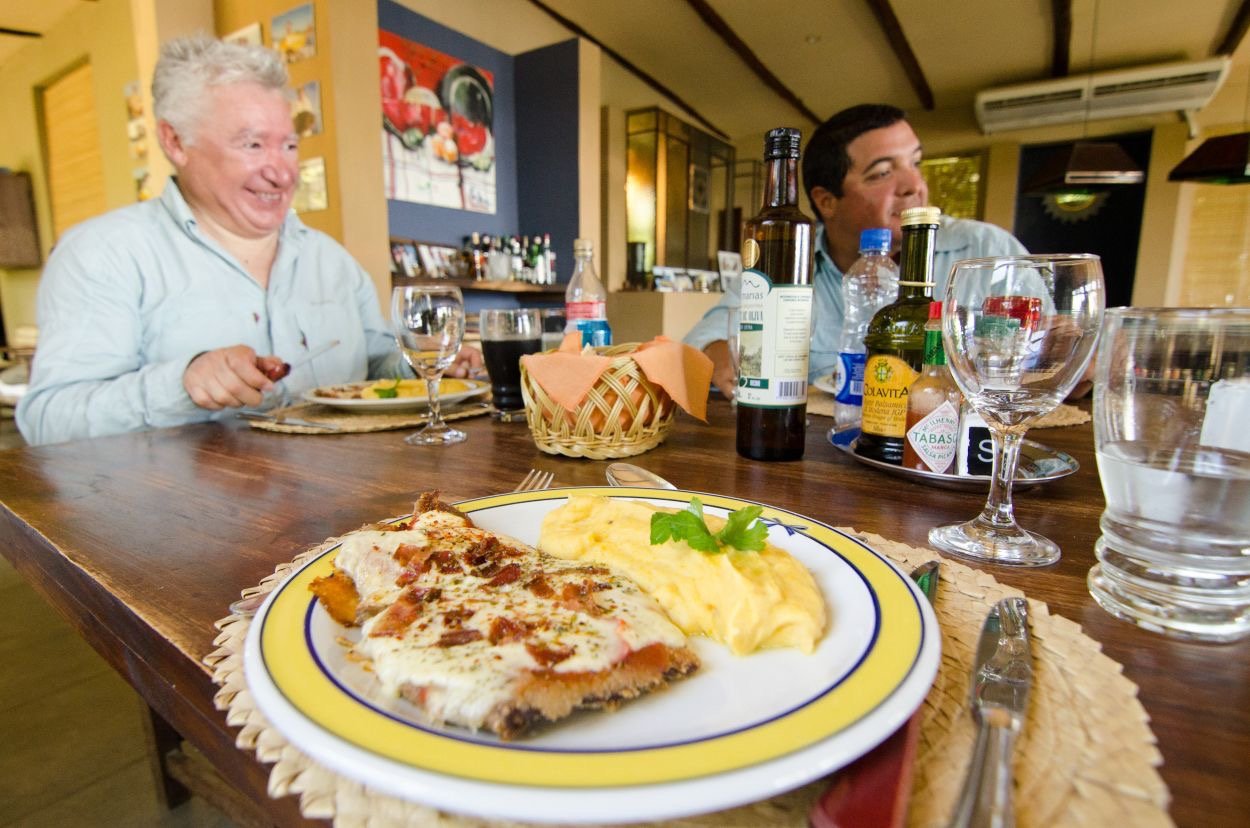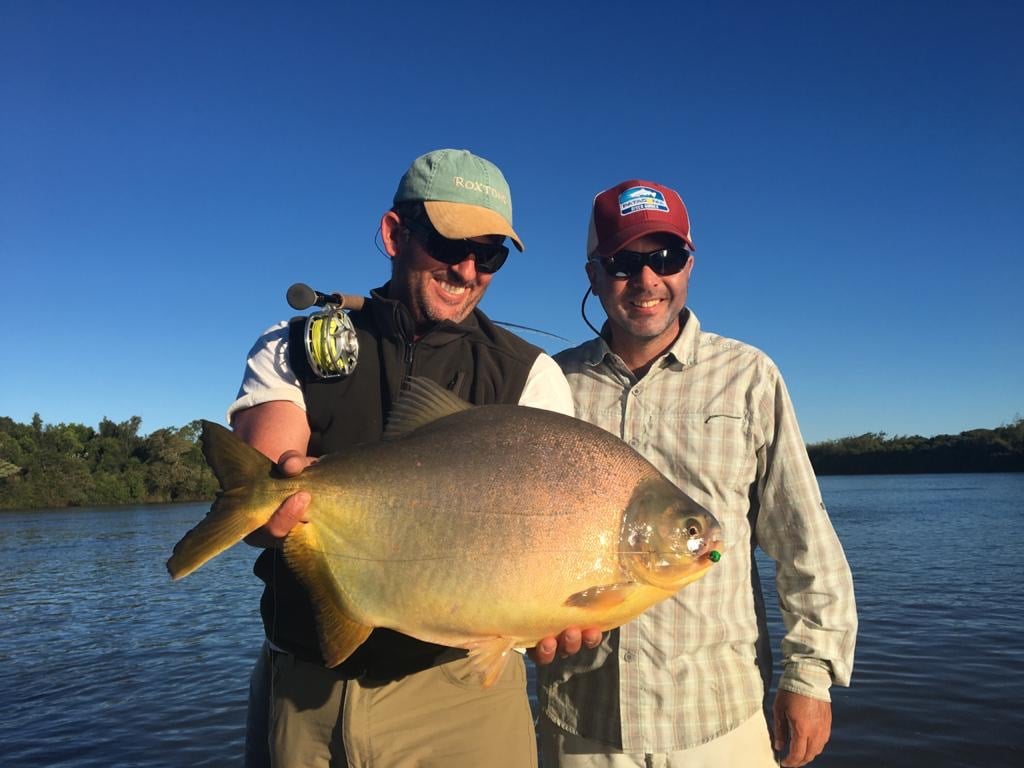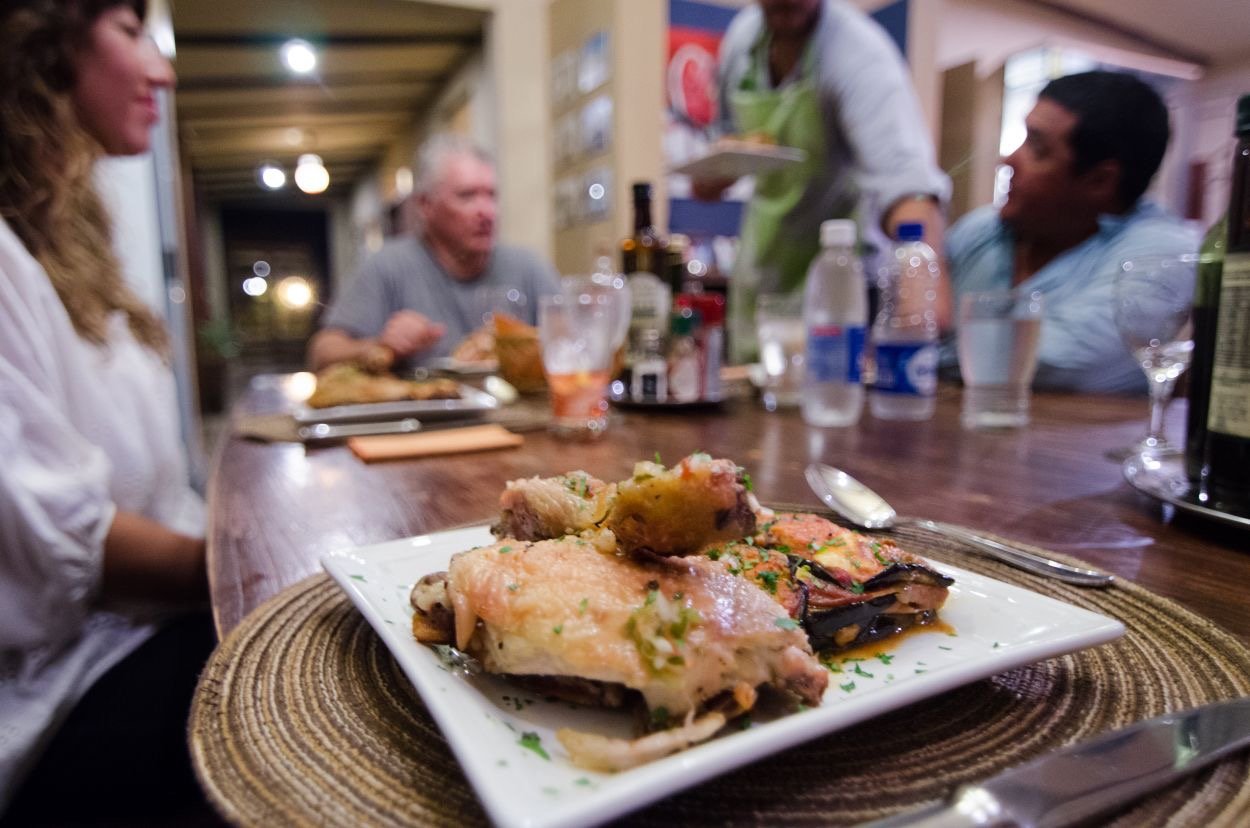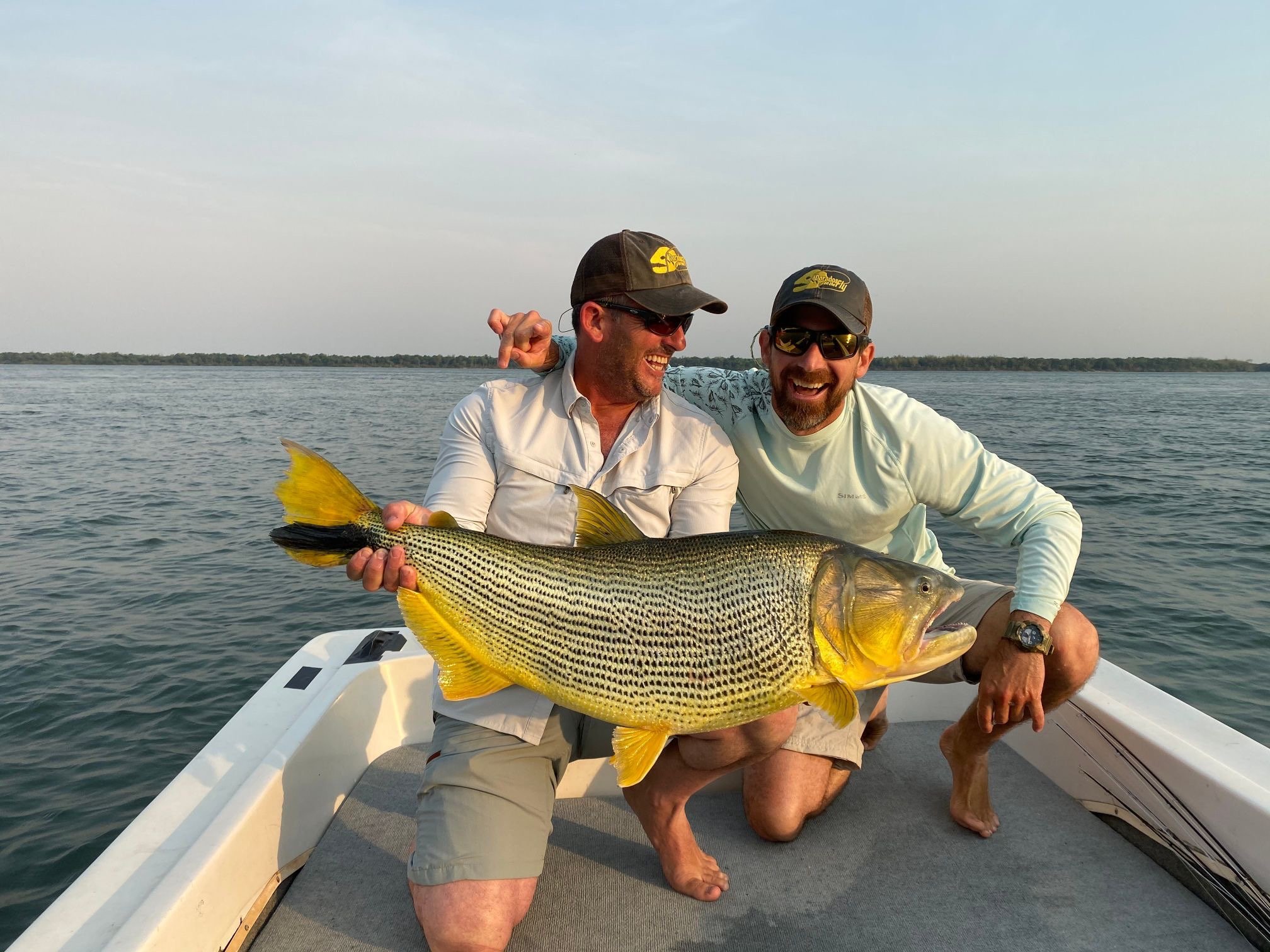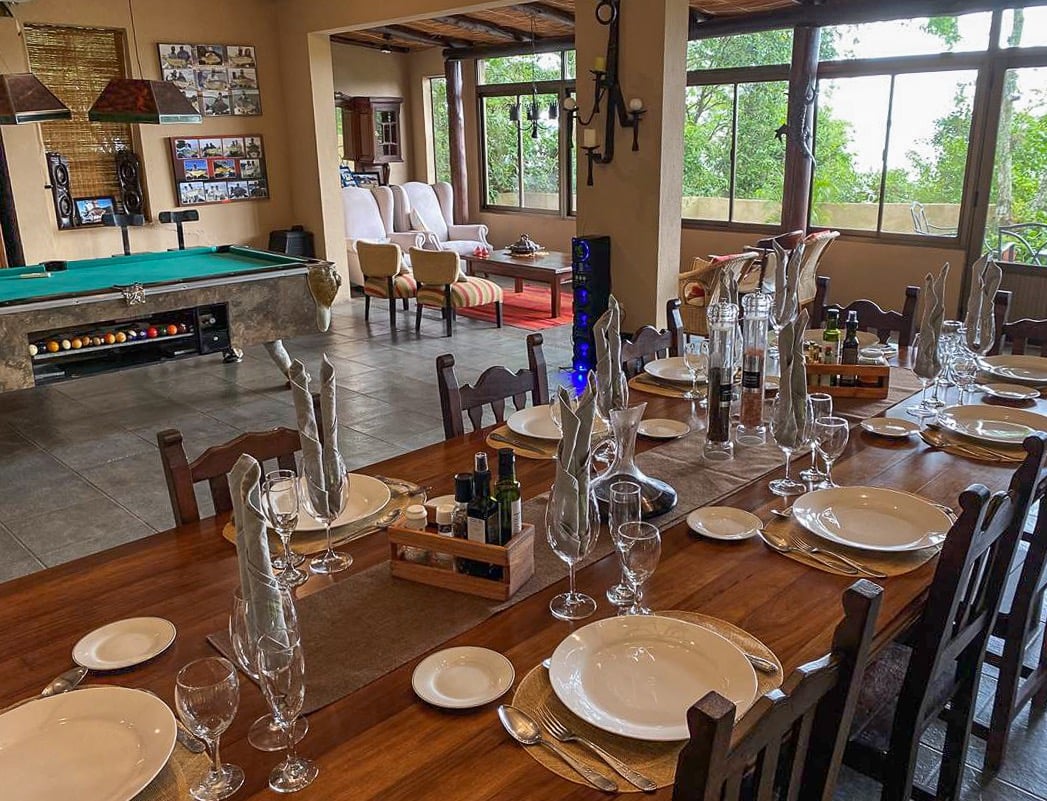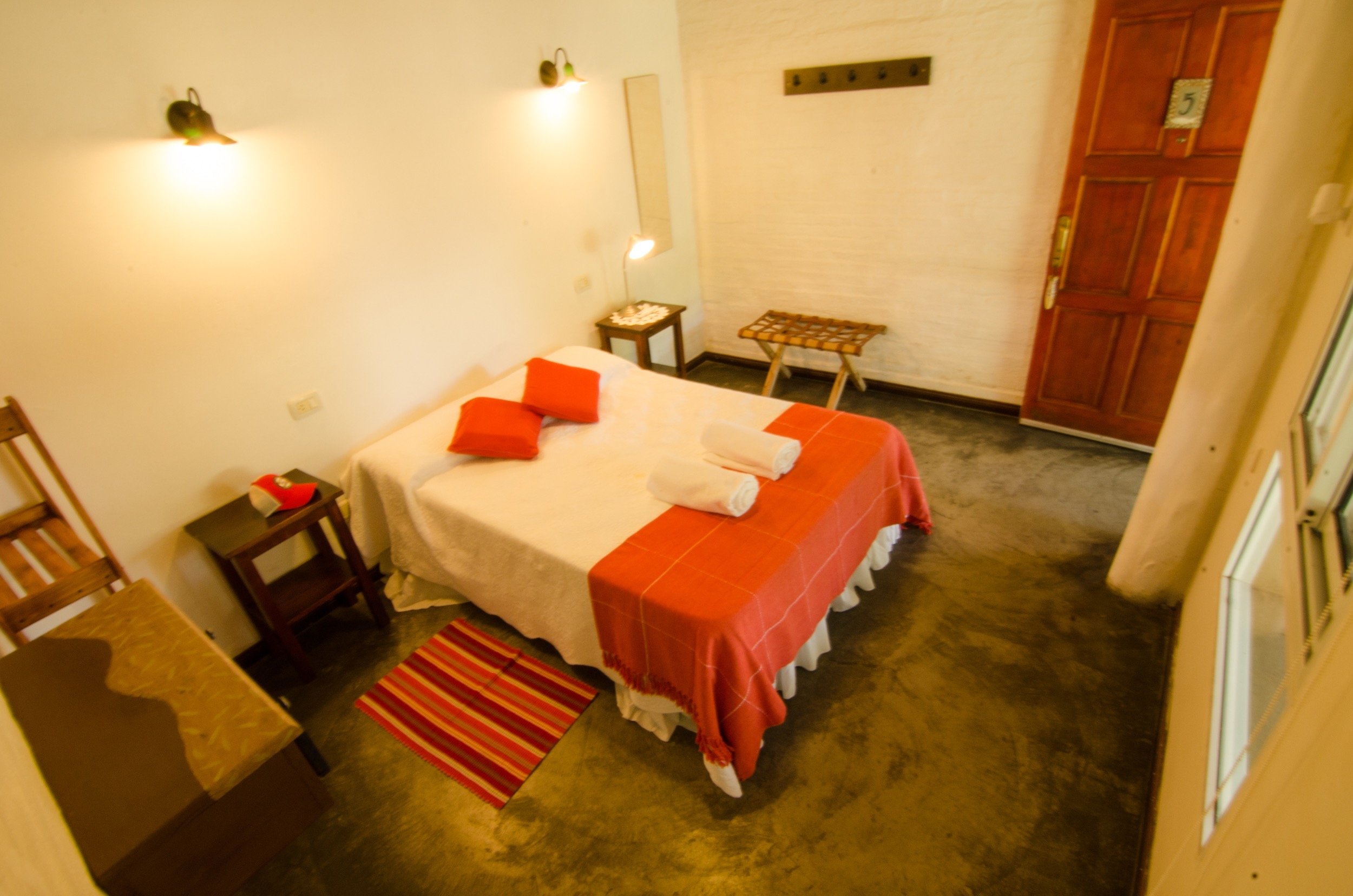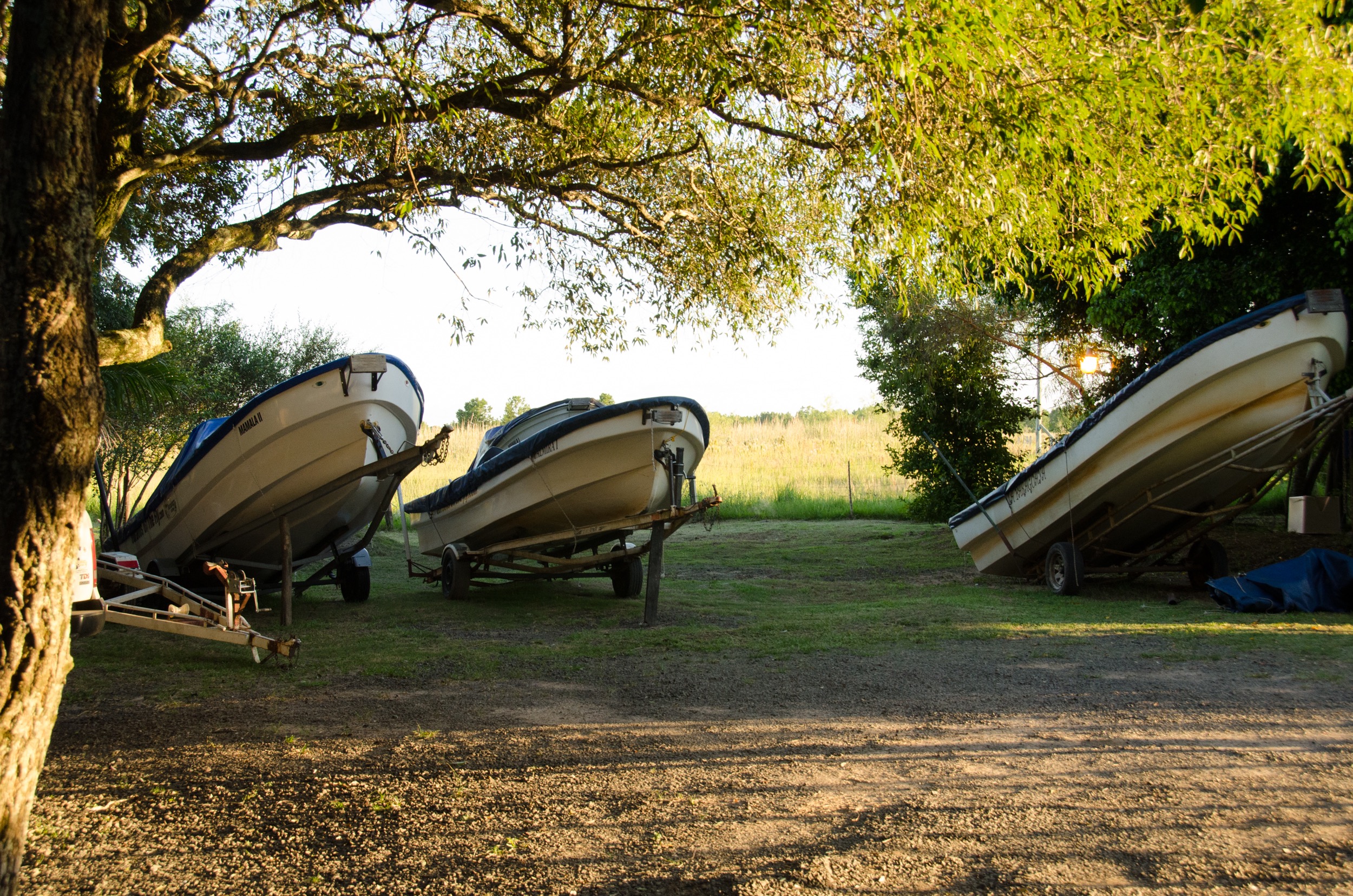 Similar Trips
Quick Reference Legend
Dive / Snorkel Program On-Site
On-Site Equipment
Preferred Couples Destination
Preferred Family Destination
Wi-Fi Available