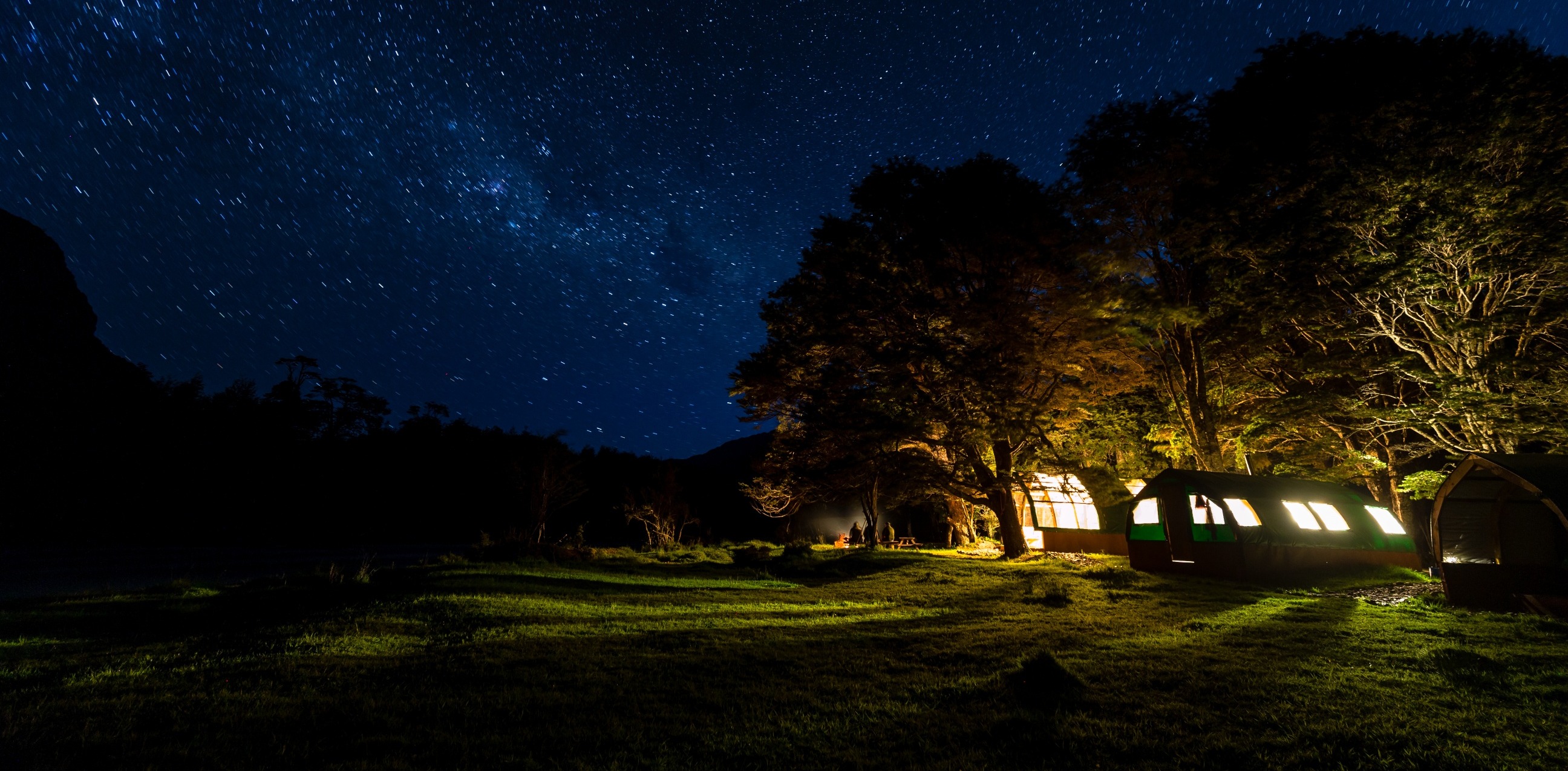 Chile
River of Dreams Basecamp
Coyhaique

Accommodations
Wood-Framed Expedition Style Tent-Cabins

Season
October-May

Species
Brown & Rainbow Trout

Ideal For
Friends & Adventurous Anglers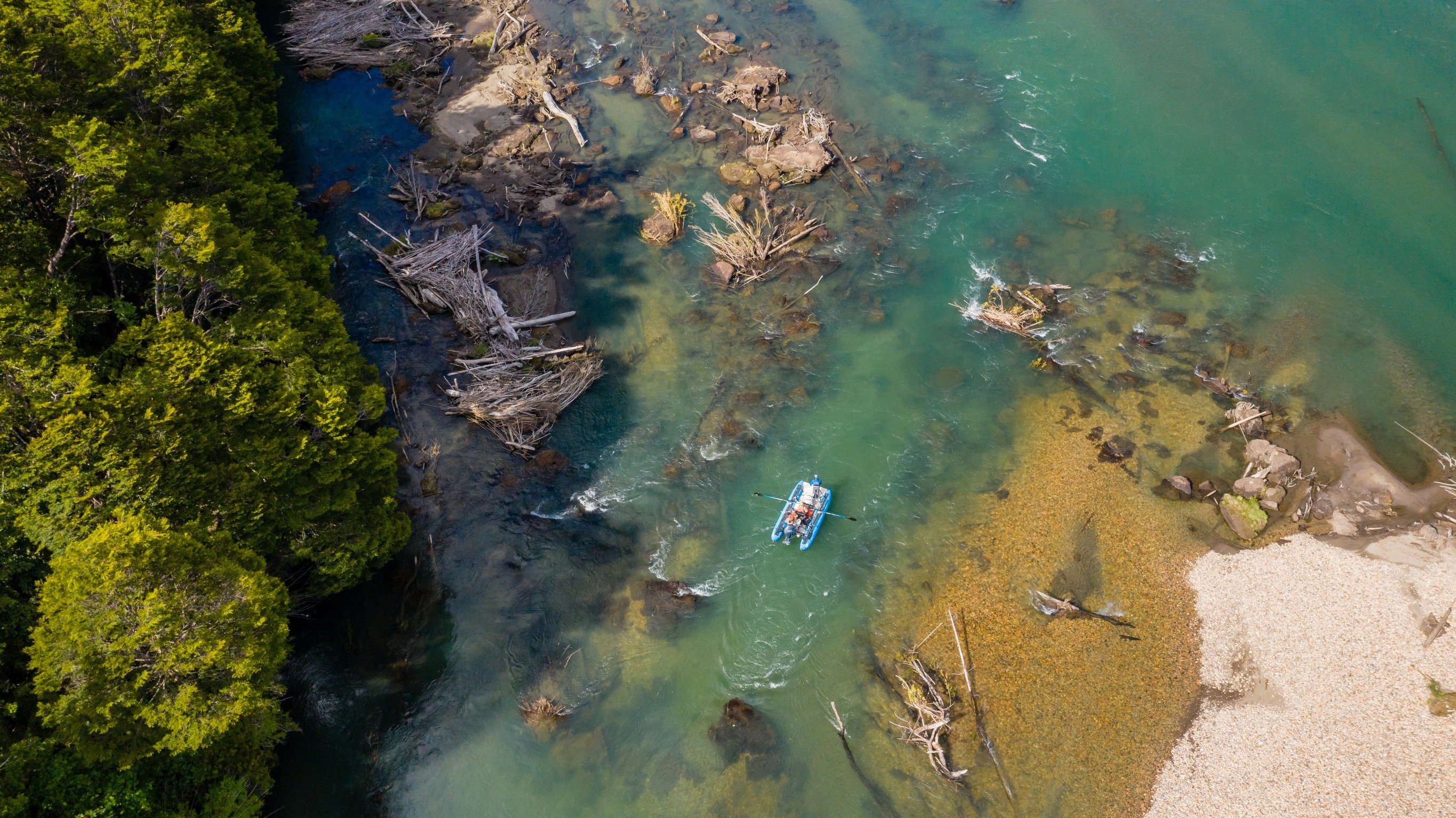 Fly Fishing The Remote Rio Blanco System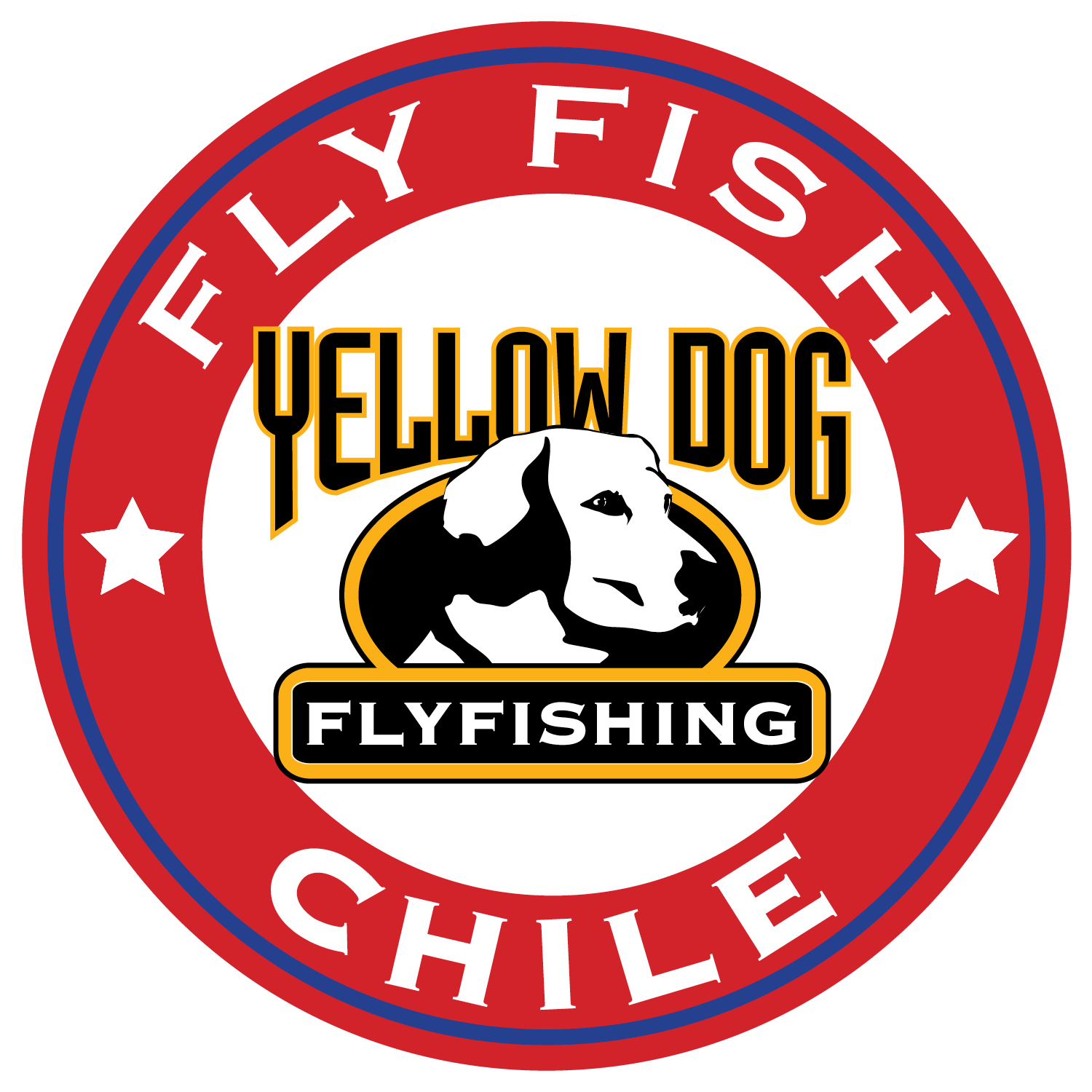 For years, rumors of wetting a line in the remote and untouched Rio Blanco system filtered through circles of local guides and discriminating anglers around the Coyhaique area, Chile's undisputed mecca of fly fishing. These tales spoke of catching wild and sizeable brown trout living in one of the most inaccessible and beautiful valleys in all of Patagonia. After years of dreaming about the mythical Blanco River, Magic Waters Lodge put the time and hard work needed to explore and gain reasonable access to this amazing and untouched system and created the River of Dreams Basecamp. With exclusive overland access to the valley and no possibility of accessing the area by jetboat, Magic Waters guests have over thirty miles of some of the most beautiful, untouched, and wild trout water all to themselves. This is a trip for true adventurous anglers who seek to explore new waters for big browns well off the beaten path.
Toggle Between Categories: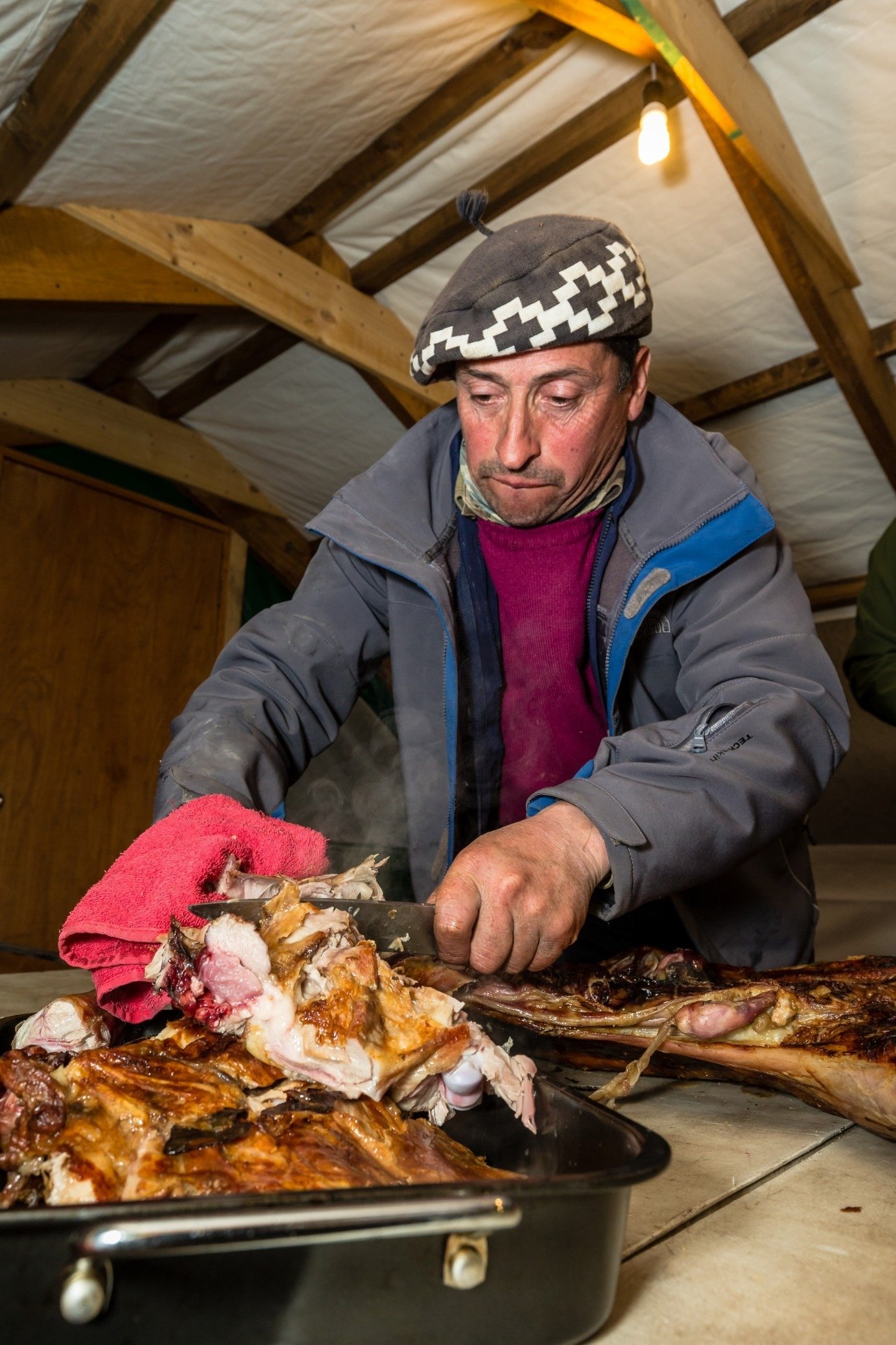 Lodging Details
The River of Dreams Camp is located 75 miles northwest of Balmaceda airport and about 50 miles from the city of Coyhaique. The basecamp sits at the confluence of a wonderful spring creek and the Rio Blanco, providing easy and quick access to fishing zones. The camp was designed and constructed with minimal impact on this beautiful and sensitive environment and consists of three (3) comfortable wood-framed expedition-style tent-cabins that include cozy beds, gear storage, and heating systems, a kitchen and dining tent, and two (2) fully equipped shared bathhouses complete with hot showers.
Food and Beverages
Meals consist mainly of organic beef, lamb, fish, seafood, and a mix of vegetables to create some of the best Patagonian dishes. Standard and simple breakfasts are served at the camp prior to departing for fishing, with hot and cold lunch selections prepared by the guides and served away from camp. Dinners consist of three courses, including hearty stews and soups, all paired with red and white wines from some of Chile's most coveted vineyards.
Typical Length of Stay
The typical length of stay is seven (7) nights / six (6) days of fishing. However, trips can be customized for any length and easily combined with the main Magic Waters Lodge program. Please contact Yellow Dog for details.
Non-Angling Activities and Options
This is a fishing-focused destination. However, bird watching, hiking, and horseback riding are all parts of the standard trip experience.
Internet / Communications
A satellite phone is available for emergencies.
Gallery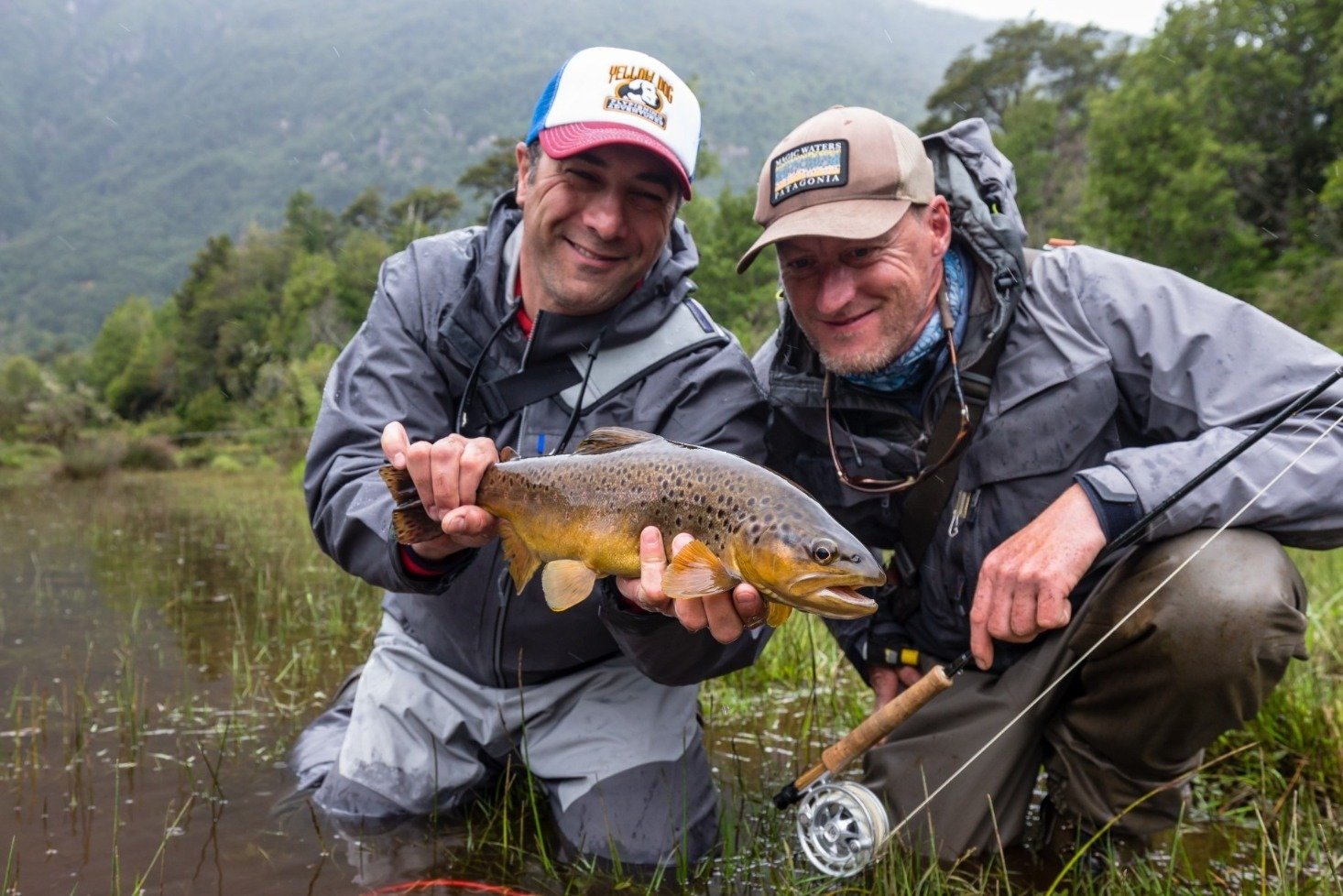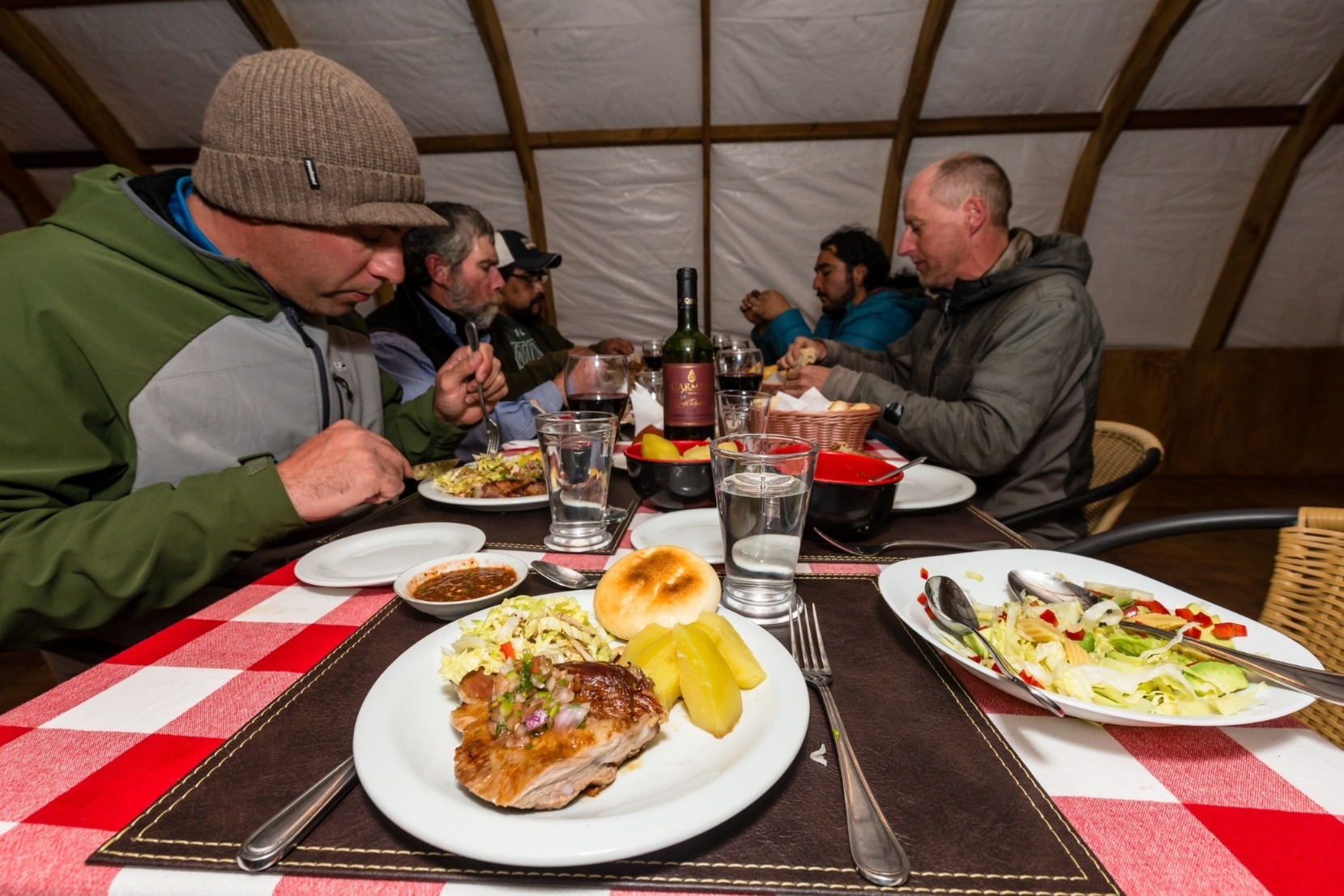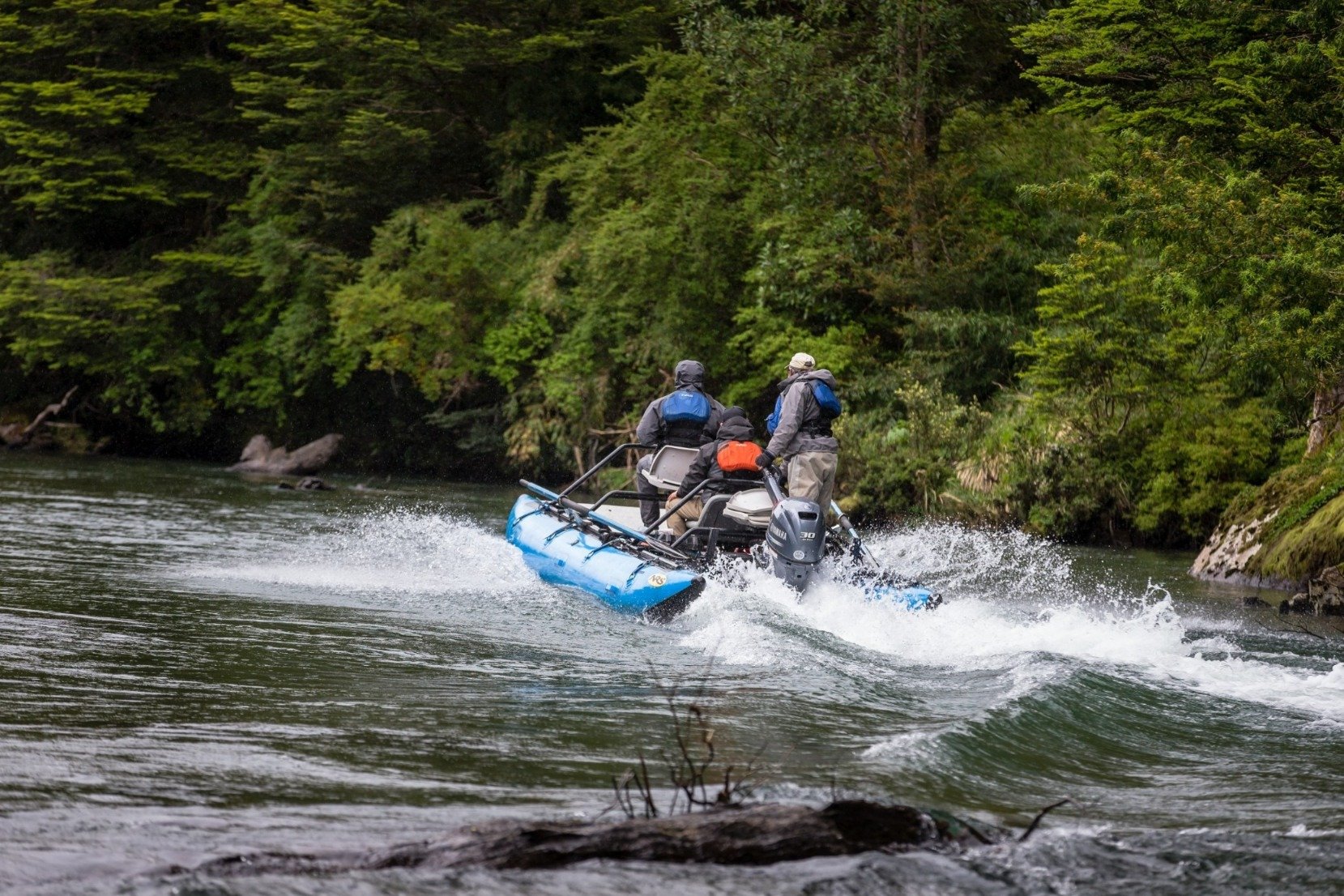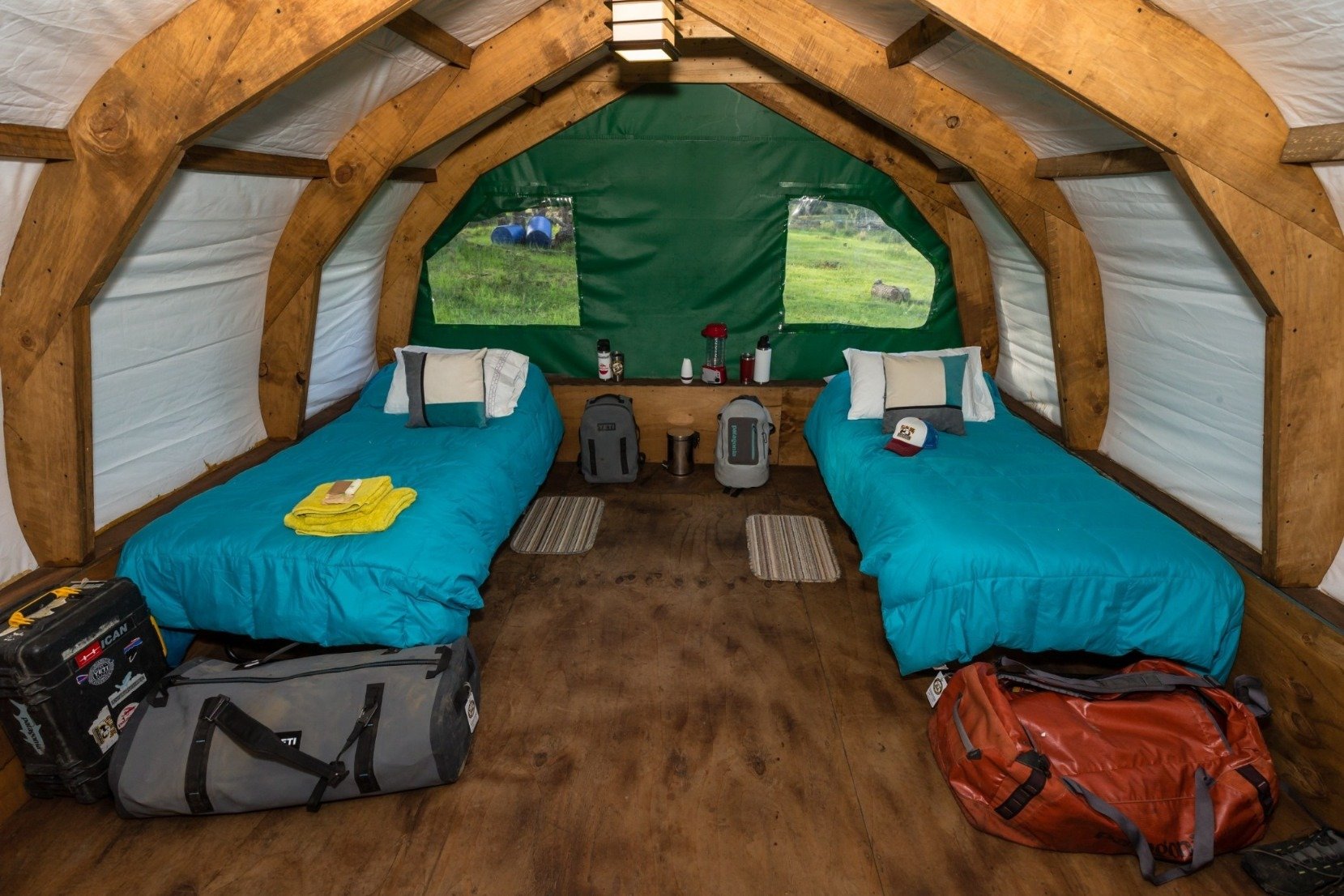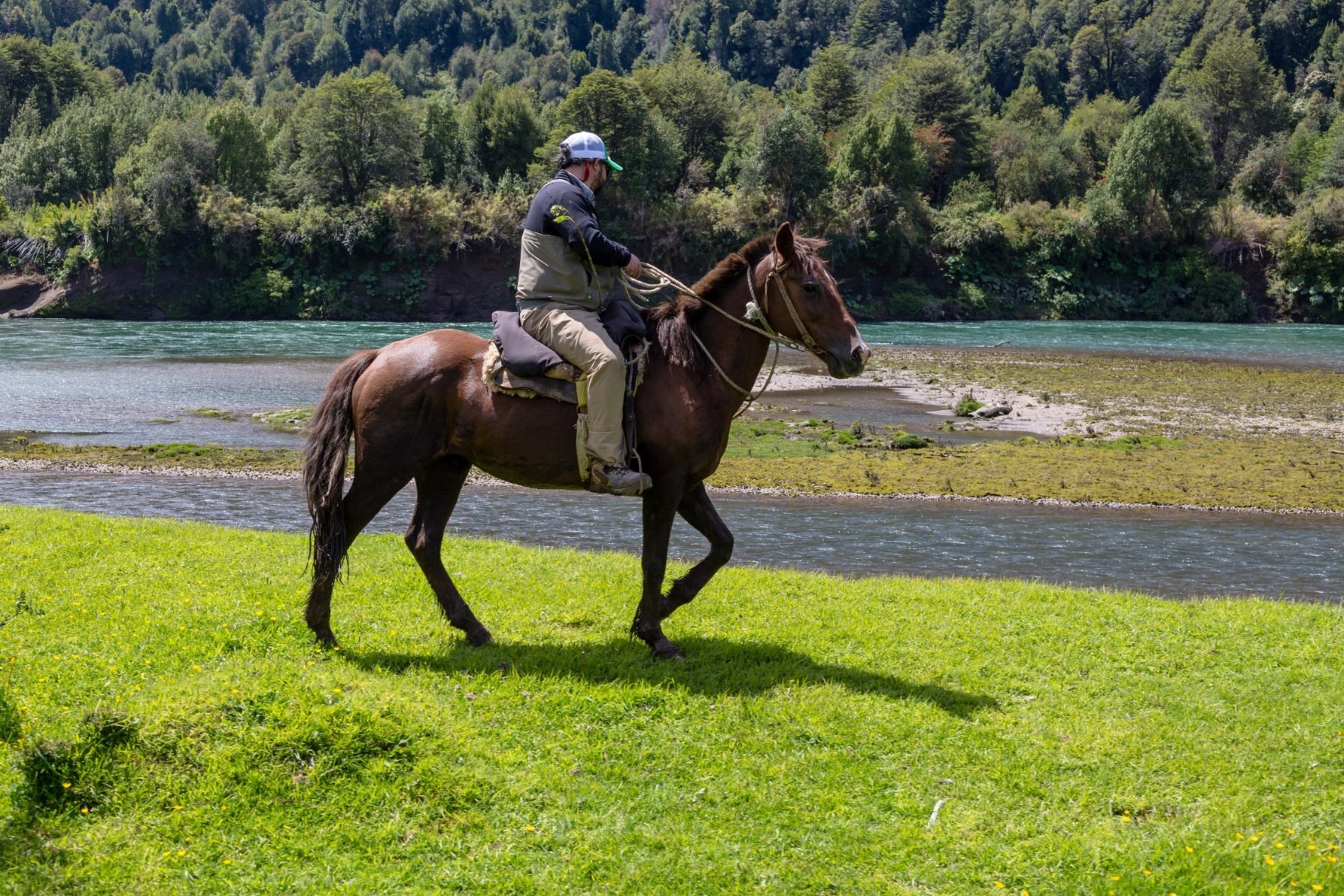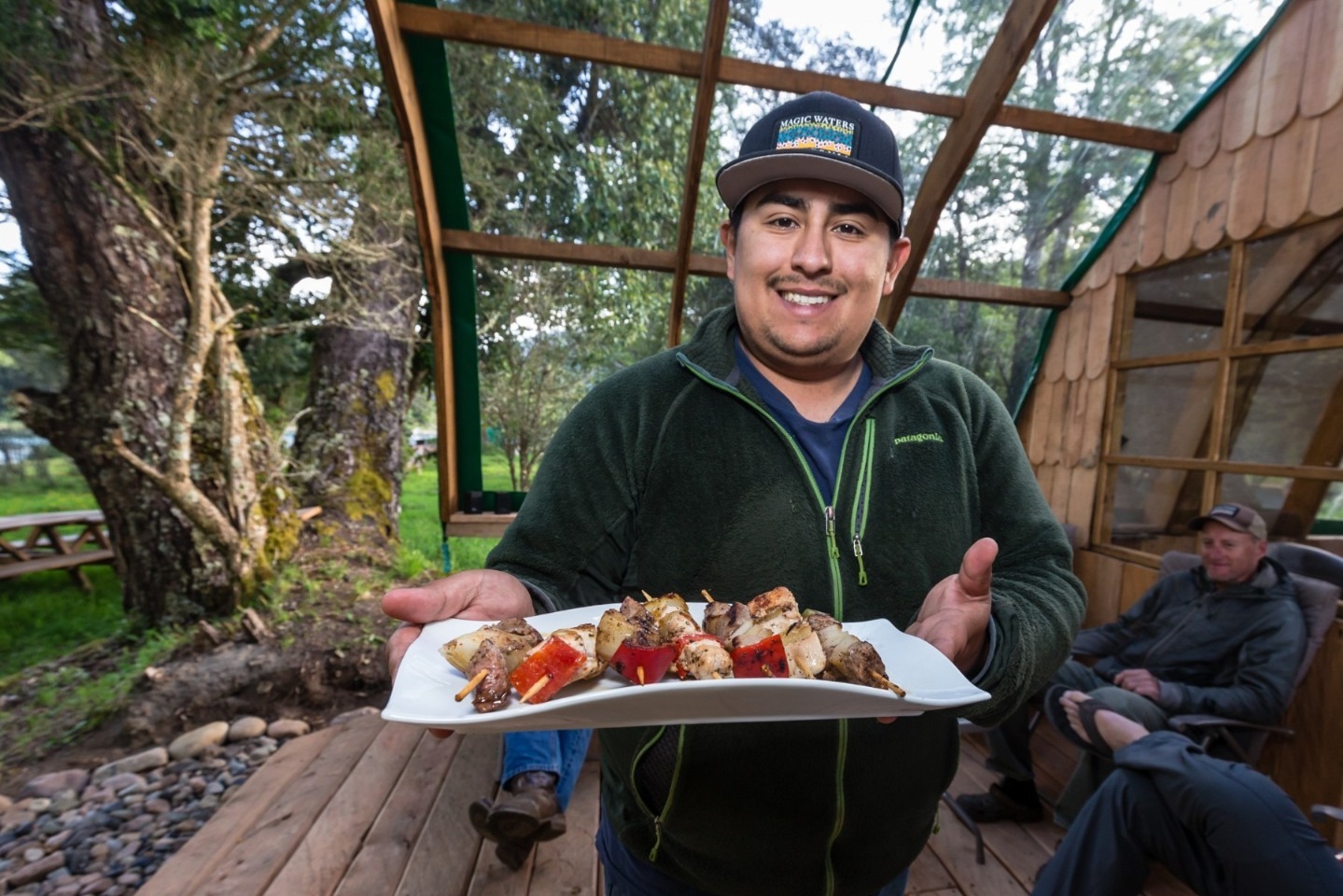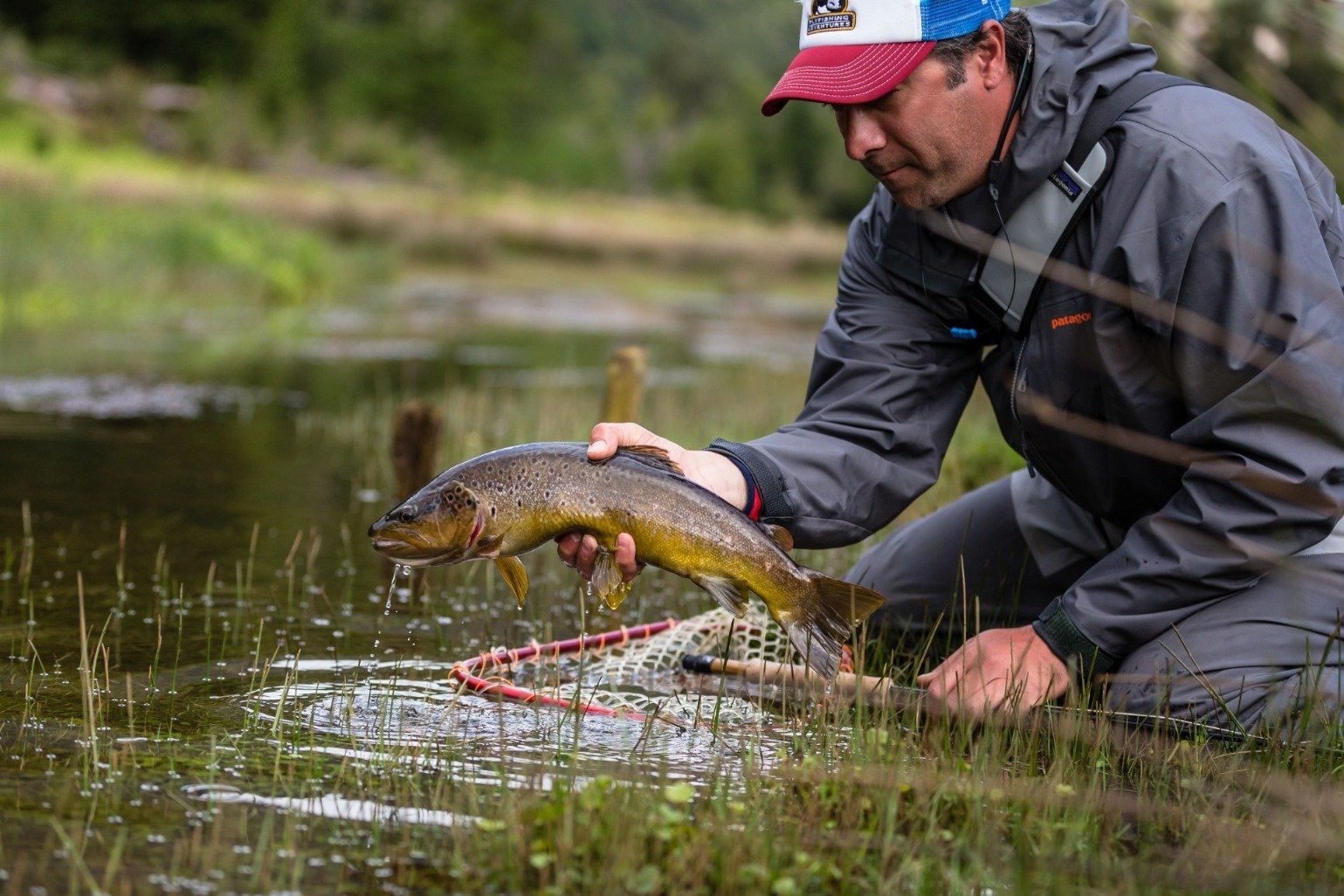 Similar Trips
Quick Reference Legend
Dive / Snorkel Program On-Site
On-Site Equipment
Preferred Couples Destination
Preferred Family Destination
Wi-Fi Available