Shipping
Enjoy free, secure shipping on all orders over $49
Simple Returns
Straightforward 30-day return policy
Give Back
A percentage of product sales goes to YDCCF
Low Price Guarantee
Lowest price guaranteed or we'll match it
Shop | Winston
Winston Air 2 Max 9WT 9'
In Stock • Bozeman, MT
ACTION: Very Fast.
GRIP : 7″ full wells grip on 6-10wts. 8″ full wells grip on 11-12wts. Premium Flor Grade Cork.
REEL SEAT: Silver lightweight anodized aluminum. Barrell engraved with Green Script logo. Double uplocking aluminum rings. 1 ½" Fighting Butt on 6-10wts, 2 ½" Fighting Butt on 11-12wts.
STRIPPING GUIDES: Cerecoil hard titanium construction with high flexibility and Ceramic insert.
SNAKE GUIDES: Recoil saltwater snake guides with hard titanium finish and high flexibility.
SECTIONS: 4
STORAGE: Premium Graphite Tube and Logo Rod Sock.
View Details & Specs
Shipping
Enjoy free, secure shipping on all orders over $49
Simple Returns
Straightforward 30-day return policy
Give Back
A percentage of product sales goes to YDCCF
Low Price Guarantee
Lowest price guaranteed or we'll match it
Description
MAX Accuracy. MAX Power. MAX Line Speed. MAX Performance.

Utilizing award-winning materials in conjunction with our fastest and most powerful graphite tapers to date, the new AIR 2 Max series optimizes performance in saltwater, warmwater, and large freshwater fishing applications across the globe. Each model has been meticulously tuned for accuracy, lifting strength, and line speed, boasting the highest strength-to-weight ratio of any rod we've ever made. The AIR 2 Max series are powerful without effecting castability or lightness in-hand. Our proprietary AIR 2 and Boron materials create unprecedented feel, power, tracking, recovery, and lightweight performance – truly redefining fast-action performance for any saltwater and big-game application worldwide.
Technology 
The AIR 2 Max features our award-winning AIR 2 and Boron materials, showcasing our highest strength-to-weight ratio and fastest recovery action to date in a fly rod. These materials allow for unprecedented lifting strength, exact tracking, crisp recovery, and lightweight performance – perfect for any saltwater or big-game application anywhere in the world.
Components 
The AIR 2 Max utilizes unique Cerecoil hard-titanium stripping guides. They are extremely flexible when stuffed into boat gunnels or tight spots. and use a ceramic insert that is incredibly slick, generating extremely high line speeds. This means achieving more distance with less effort, fewer backcasts, incredible line shooting, and unmatched durability.

To compliment the stripping guides, AIR 2 Max rods use Recoil hard-titanium saltwater snake guides, that are saltwater safe, stronger, lighter, and extremely flexible. These snake guides shoot line effortlessly, for fast shots with big flies.

The AIR 2 Max features a new universal flor-grade grip with low swells and short flares to provide anglers of various hand shapes and grip styles a variety of grip options. This aids in overall feel, line control and comfort when fighting the world's largest fish.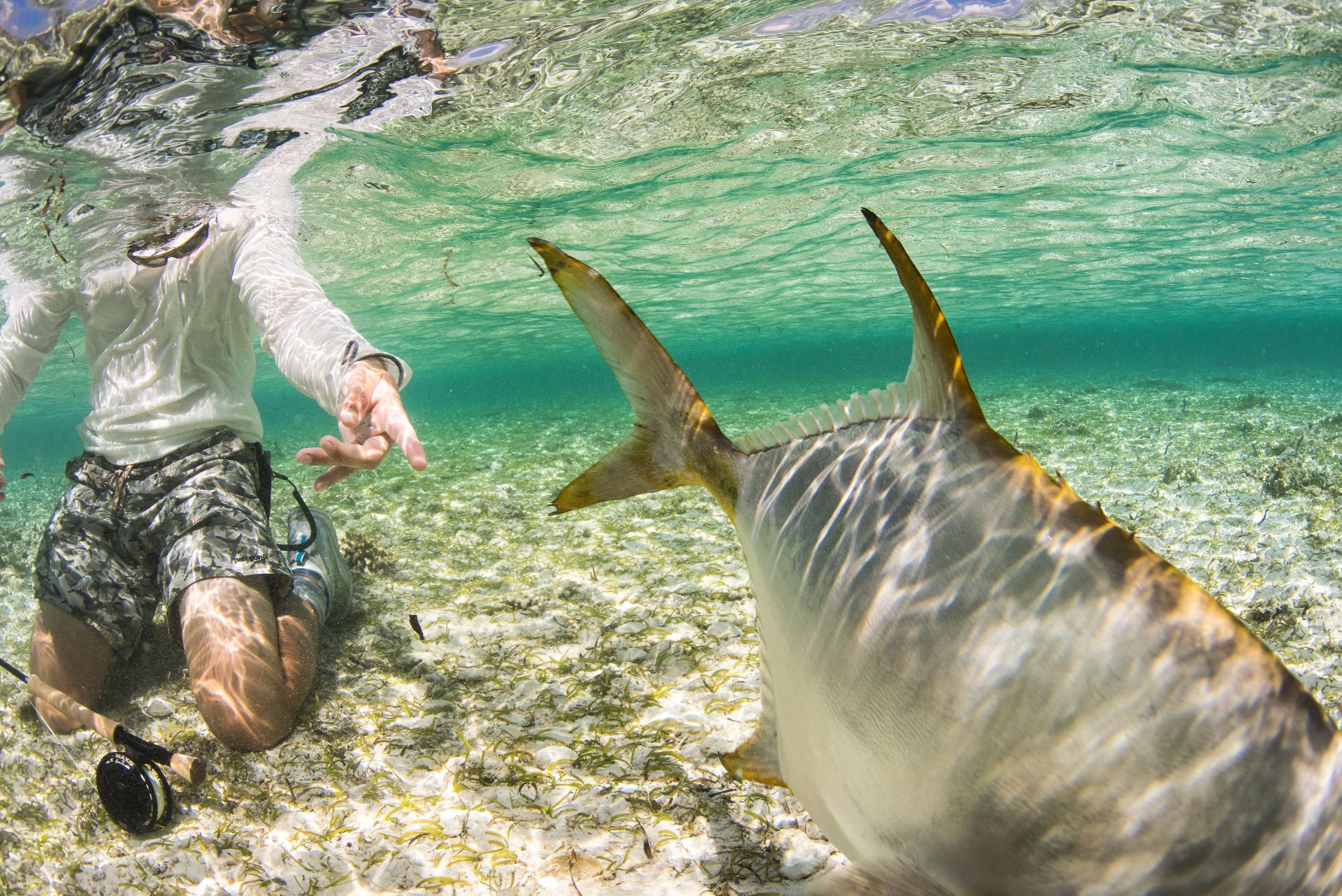 Product Video