Shipping
Enjoy free, secure shipping on all orders over $49
Simple Returns
Straightforward 30-day return policy
Give Back
A percentage of product sales goes to YDCCF
Low Price Guarantee
Lowest price guaranteed or we'll match it
Shop | Scott
Scott G Series 5WT 9'
Titanium framed stripping guides
Hollow Ferrules
Micarta Reel Seat Insert
Mil-Spec III Hardware Anodization
Universal Snake Guides
Natural Finish Blanks
Aluminum Rod Tube
View Details & Specs
Shipping
Enjoy free, secure shipping on all orders over $49
Simple Returns
Straightforward 30-day return policy
Give Back
A percentage of product sales goes to YDCCF
Low Price Guarantee
Lowest price guaranteed or we'll match it
Description
Scott G Series 905
9' 5 weight, four piece fly rod
The Scott G Series 905 falls into that presentation category of modern fly rods with a true medium action to help turnover long leaders and deliver delicate presentations. One of our all-time favorite rod choices to fish during the Mother's Day Caddis hatch on the Yellowstone and the Trico Spinner falls on the Missouri River. A wonderful blend of classic feel utilizing lightweight componentry and advanced graphite technologies exclusive to Scott Fly Rods.
The Scott G Series is an iconic, medium-action fly rod that loads deep into the blank with smooth transitions throughout the casting stroke. The impeccable craftsmanship of every Scott Fly Rod is showcased throughout the G-Series with exquisite attention to detail in the finishes and componentry. Modern technology, combined with a classic feel, results in a fly rod that feels and performs exceptionally well wherever wild trout thrive. 
The G-Series was awarded the "Best New Freshwater Fly Rod" by the fly-fishing industry at the 2017 IFTD Show.
Technology
ReAct - Technology combines our X-Core design with a new complex materials and taper system to create a break-through in fast action rod design. Distance, control and accuracy are compromised by waves that vibrate in the rod, even after the cast has been made. Simply making the rod stiffer to stop these vibrations kills feel. ReAct counteracts energy sapping vibrations by speeding the recovery of the blank without the need to stiffen the rod with more material.
X-Core - X-Core combines the industry's leading composite technologies with cutting edge design. We use fast taper mandrels with low-mass, thin-walled blanks and proprietary ARC reinforcement to create rods that have stiffness with feel, and stability with sensitivity.
Multi Modulus Blanks -By varying the fiber tensile modulus along the length of the rod, we're able to precisely control the stiffness and recovery speed of our blanks.
ARC - Scott is the leader in carbon blank reinforcements. Our latest ARC technology adds hoop strength to our blanks without adding weight, and counteracts torque that can reduce casting accuracy and line control.
Fiber Fuse - Our all new FiberFuse enhanced resin system uses new chemistry to create bonds between each graphite fiber that are over 20% stronger than conventional epoxy resins.
Warranty
SCOTT GRAPHITE AND FIBERGLASS ROD ORIGINAL OWNER WARRANTY
We design rods for high performance and build them to last a lifetime.  Sometimes things don't go as planned and you break a rod (sometimes even we mess up).  It's for these occasions that we warranty our fly rods and have a dedicated repair department of rod craftsmen.
The Scott Lifetime Warranty applies only to the original owner of new graphite and fiberglass rods, purchased from an authorized Scott dealer, that are registered within 30 days of purchase.  
Unregistered or resold rods are not covered by this warranty. Rods purchased from third party sites such as Ebay or Amazon are not covered by the warranty. 
The warranty does not cover loss or theft, loss or damage caused by transportation such as airlines, UPS, FedEx, US Mail, intentional damage, or damage from neglect. Scott guarantees every registered fly rod and blank we craft with a serial number greater than 35,000 (made after ~ 1994). Thread colors may vary from those on the original rod. Discontinued cosmetic options and components may be replaced with their most comparable equivalent.
As of December 2019, the cost to warranty and service a Scott Fly Rod is $50 plus shipping.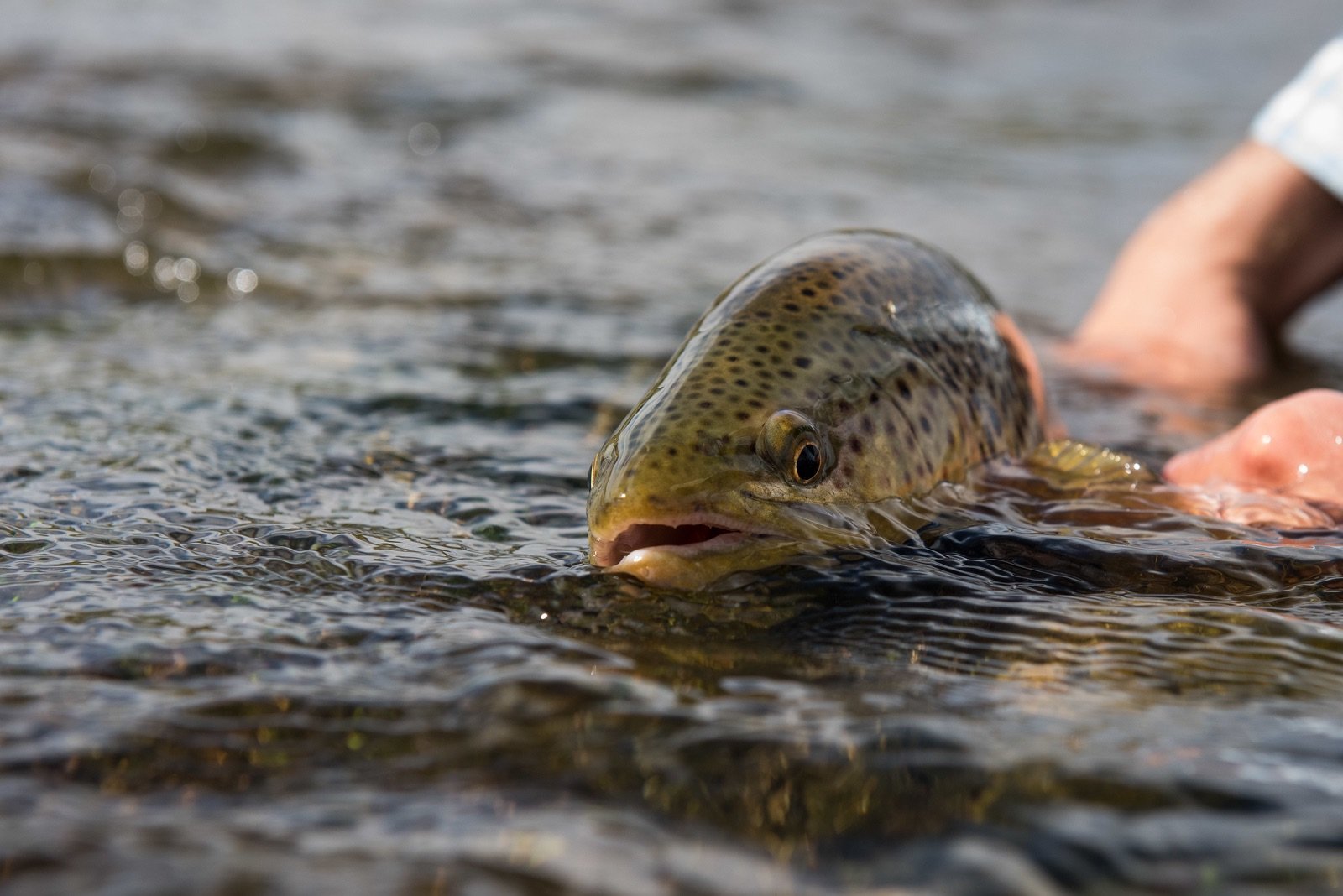 Brand Video