Shipping
Enjoy free, secure shipping on all orders over $49
Simple Returns
Straightforward 30-day return policy
Give Back
A percentage of product sales goes to YDCCF
Low Price Guarantee
Lowest price guaranteed or we'll match it
Shop | Sage
Sage R8 Core 6WT 9' FB
In Stock • Bozeman, MT
A fighting butt version of the 690-4FB. A streamer junkie's favorite, this rod has enough power to cast big streamers or bass bugs all day. The 690-4FB is all-water ready with an anodized aluminum reel seat.
MODEL: R8 Core 690-4FB
LINE SIZE: 6WT
ROD LENGTH: 9'0"
HANDLE: Fighting Butt Handle
COLOR: Silver Pine
PIECES: 4
PHYSICAL WEIGHT: 3 1/4oz
View Details & Specs
Shipping
Enjoy free, secure shipping on all orders over $49
Simple Returns
Straightforward 30-day return policy
Give Back
A percentage of product sales goes to YDCCF
Low Price Guarantee
Lowest price guaranteed or we'll match it
Toggle Between Categories:
Description
A fighting butt version of the 690-4FB. A streamer junkie's favorite, this rod has enough power to cast big streamers or bass bugs all day. The 690-4FB is all-water ready with an anodized aluminum reel seat.
R8 Core is focused on maximum versatility and applies new revolutionary R8 material technology through our forward-thinking lens of what we're seeing out on the water - where one rod needs to show even greater range. At its core, R8 Core traces a direct lineage to Sage's multi-application / fast action vision, one shaped by the fishing evolutions happening all around us—from habitats we stalk and waters we frequent, to the flies we fish and the diversity of species we now target. 
Features
Revolution 8 Technology
Silver Pine blank color
Slate primary thread wraps with graduated White and Grey trim
Fuji ceramic stripper guides with hard chromed snake guides and tip-top
Laser etched line weight on slide band
Black rod bag with new quick-tie cord lock for faster, easier, and cleaner storage
Aluminum rod tube with Sage medallion
Premium Flor grade full-wells cork handle with cork/EVA fighting butt
Gunmetal anodized aluminum up-locking reel seat
Integrated hidden hook keeper in reel seat
Technology
The advanced, leading-edge material behind R8 enables us to shape a rod with a stiffer, stronger backbone but a more sensitive tip and more connected feel. The secret is twofold. First, a proprietary aerospace composite with a greater hoop strength enables us to dimensionally grow taper diameter more quickly from the tip—while a nano-sintered resin application increases axial resilience and allows us to pack more fiber into the blank, resulting in that true two-way connection from hand to fly and back for greater feel, flow and control.
NEW AXIAL FIBER FORMULATION - Advanced nano-sintered resin application and a more resilient axial fiber allow us to re-profile the dimensional taper to get thicker quicker from tip to butt - resulting in better energy transfer and greater feel. Simply put - a better and more efficient "wiring" of energy.
EFFORTLESS ENERGY TRANSFER - Elongated energy transfer shifts the sweet spot closer to the hand creating a more natural extension of your arm for greater range, quicker reactivity and less wasted effort.
NEW CIRCUMFERENTIAL HOOP FIBER - Advanced hoop fibers hold blank in optimal cylindrical shape creating greater circumferential strength - continuously maintaining inherent taper profile while actively engaged or under tension.
We're not a big faceless factory, but rather a workplace of craftspeople who design and build the world's best fly rods and reels using our hands and hearts. We do it by sharing ideas and always asking the next question to find what can be done to make this better. Our rods are built one at time right here on Bainbridge Island, WA, following hundreds of meticulous steps and passing through 23 sets of hands. We're out there fishing the same places in the same unforgiving conditions that you are. Craftsmanship is applied experience. Lifetimes of it.
Warranty
Every new Sage rod, blank and Sage series reel is covered by our lifetime, original owner warranty against defects in materials or workmanship.
This warranty is limited to repair and replacement of the rod, blank or reel and does not cover direct, indirect, consequential, incidental or any other type of damage resulting from the use of the product. This warranty does not cover fire, theft, missing rod sections, intentional breakage, modification or customization of the finished rod, or damage during the assembly of a blank into a finished rod. Warranty coverage on Sage blanks does not extend to any custom work or components added to the blanks. Some states do not allow the exclusion or limitation of incidental or consequential damages, so the above limitation or exclusion may not apply to you. This warranty gives you specific legal rights, and you may also have other rights that vary from state to state.
Sage reserves the right to determine whether to repair or replace any Sage Product covered by this warranty and the right to replace any discontinued models with comparable models when necessary.Colors and components may vary between original and replacement parts.
The lifetime, original owner warranty against defects in materials and workmanship applies to rods with a serial # beginning with the letter "A" and higher, including all double letters (i.e. AA, AB, and AC). Should a breakage occur outside of warranty coverage (when it's not the result of defects in materials or workmanship) a repair can usually be made for a fee.
One exception to this is the rods manufactured with a serial number Q, R, S or T. These rods carry an unconditional, original owner lifetime warranty.
PLEASE NOTE: Sage blanks are not serialized. Warranty coverage on rods built from Sage blanks is limited to the blank only.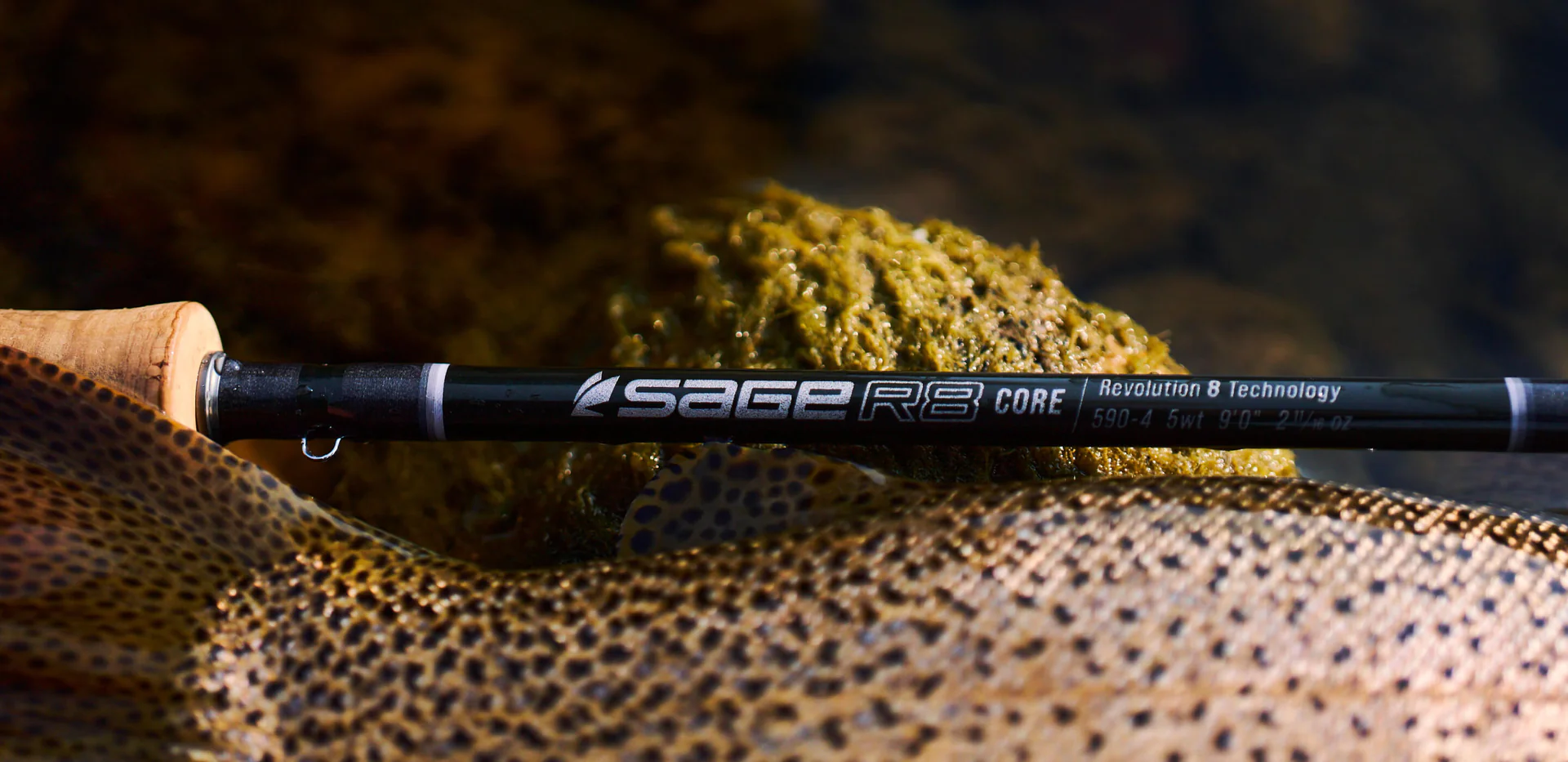 Product Video