Shipping
Enjoy free, secure shipping on all orders over $49
Simple Returns
Straightforward 30-day return policy
Give Back
A percentage of product sales goes to YDCCF
Low Price Guarantee
Lowest price guaranteed or we'll match it
Shop | Sage
Sage TROUT SPEY G5 3WT 11'
In Stock • Bozeman, MT
(Grains: 250 - 300gr) - Soft hackles, moderately weighted steamers 1 - 2 - The most versatile of the TROUT SPEY G5 series. The 3110-4 will accommodate a large variety of fly lines as well as a variety of flies. If you're new to the Trout Spey category this is the rod of choice.
MODEL: TROUT SPEY G5 3110-4
LINE SIZE: 3WT
ROD LENGTH: 11'0"
HANDLE: Trout Spey Handle
COLOR: Brown
PIECES: 4
PHYSICAL WEIGHT: 4 3/4oz
View Details & Specs
Shipping
Enjoy free, secure shipping on all orders over $49
Simple Returns
Straightforward 30-day return policy
Give Back
A percentage of product sales goes to YDCCF
Low Price Guarantee
Lowest price guaranteed or we'll match it
Toggle Between Categories:
Description
Sage TROUT SPEY G5 3110
11' 3 weight, four-piece fly rod
The TROUT SPEY G5 is built to cover the range of spey applications on your favorite piece of trout water. Whether you're swinging soft hackles on floating lines during late evening hatches or throwing streamers on Skagit heads when the weather cools and there are fewer insects around, the high-performance blank and trout spey-specific action of the G5 will do the job with ease—no back cast or double-haul required. Just lift, set, and fire, and let the TROUT SPEY G5 do its thing. Finding new solutions to old problems has never been more fun.
For versatility, the 11'0" 3wt is the go-to, while the 11'3" 4wt model is the tool of choice for those looking to cast heavier streamers or beat a stiff wind. The TROUT SPEY G5 will be perfectly at home on a trout river near you—because two-handed season never really ends.
Features
Generation 5 Technology
Brown blank color
Desert Olive thread wraps
Fuji ceramic stripper guides; Hard chromed snake guides and tip-top
Gloss Black anodized aluminum down-locking reel seat
Custom shaped fore and rear grip cork handle
Cork composite fighting butt
Rugged brown nylon tube with divided liner
Recommended Lines
3110-4 [250 - 300gr]
4113-4 [300 - 350gr]
Technology

Generation 5

Enhanced blank construction featuring a proprietary graphite hoop combined with minimal glass scrim. The result is a lighter, more responsive and livelier rod blank with a narrower shaft. The lightness and responsiveness of Generation 5 technology lets you feel the line load for optimized casting control, and enables us to continue designing new rod applications that are leaders in their class.
Warranty
Every new Sage rod, blank and Sage series reel is covered by our lifetime, original owner warranty against defects in materials or workmanship.
This warranty is limited to repair and replacement of the rod, blank or reel and does not cover direct, indirect, consequential, incidental or any other type of damage resulting from the use of the product. This warranty does not cover fire, theft, missing rod sections, intentional breakage, modification or customization of the finished rod, or damage during the assembly of a blank into a finished rod. Warranty coverage on Sage blanks does not extend to any custom work or components added to the blanks. Some states do not allow the exclusion or limitation of incidental or consequential damages, so the above limitation or exclusion may not apply to you. This warranty gives you specific legal rights, and you may also have other rights that vary from state to state.

Sage reserves the right to determine whether to repair or replace any Sage Product covered by this warranty and the right to replace any discontinued models with comparable models when necessary.
Colors and components may vary between original and replacement parts.
The lifetime, original owner warranty against defects in materials and workmanship applies to rods with a serial # beginning with the letter A and higher, including all double letters (i.e. AA, AB, and AC). Should a breakage occur outside of warranty coverage (when it's not the result of defects in materials or workmanship) a repair can usually be made for a fee.

One exception to this is the rods manufactured with a serial number Q, R, S or T. These rods carry an unconditional, original owner lifetime warranty.

PLEASE NOTE: Sage blanks are not serialized. Warranty coverage on rods built from Sage blanks is limited to the blank only.
http://www.sageflyfish.com/repair-faq
ROD CLASSIFICATION & REPAIR FEES
CURRENT - Rods that are part of our current line-up. - Fee: $30
RECENT - No longer in our current product line-up, but not more than 10 years since the final year of production. - Fee $85
CLASSIC - 10 or more years since the final year of production - $175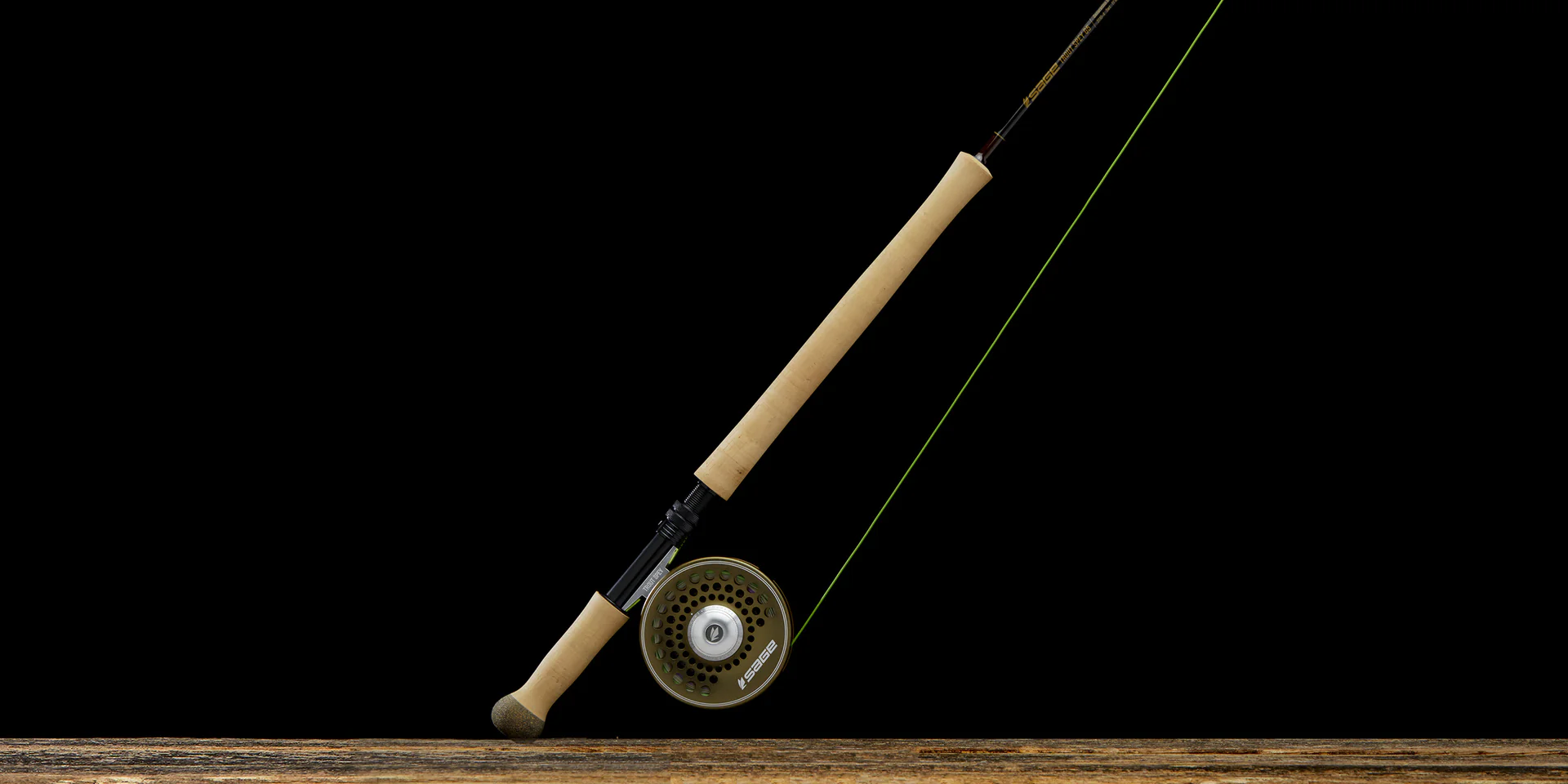 Brand Video